The Azimut concept yacht is a 22.05 meter long (including the pulpit) luxury boat that has been designed in a simple and innovative way that can fit any harbor. It's clean, new, timeless and simple design allows it silent operation. The main inspiration behind the project was to offer the passengers their own prospect to choose and making the decision as simple as possible. The big wings at the back is helping decrease and insulate the huge amount of water and wind drag which has made the yacht different from any other around. Passengers of the yacht, especially those who will seat back-part of it, will remain dry at any speed with the help of these functional wings.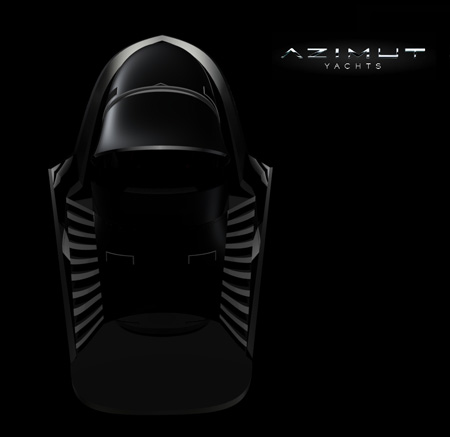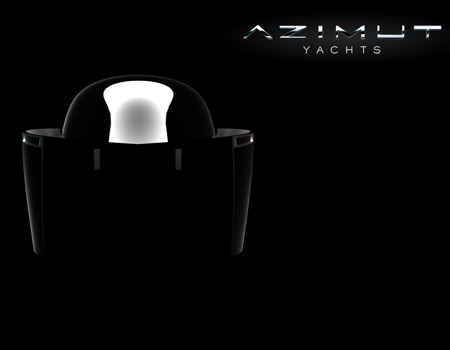 Passengers will have great view over the big window located at the front of the boat, stretching to the roof from the floor. The on top LED light integrated lantern will make it easy to dock the boat at night. Upper deck is surrounded by glass to provide easy controlling the boat without disturbing pillars. This gives a much better view as well while giving a more open feeling. Outside the deck, there are security rails as a part of the hull structure that elongates backwards with the wings. A thin glass is designed to rise from the hull at the front to attach the wings at the back, making the boat simple and clean.
The interior of the lower deck is separated in two different parts, one is a private section and another one is an open lounge area, allowing the passengers to rest for a while or participate in social activities as they want. The master bedroom is located in the center which is the best place to be maximum comfortable because of the stability during any directional movements of the yacht. This concept won the award from azimut, and was shown at Piazza San Carlo in Turin ITALY in a big Azimut Event.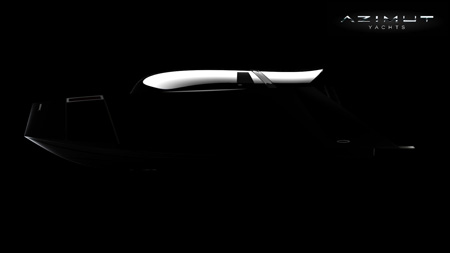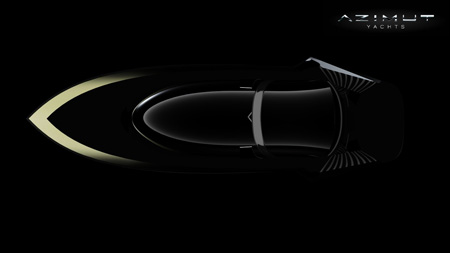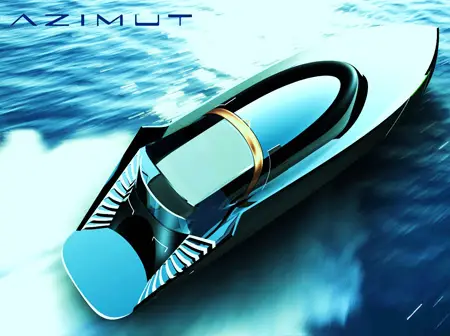 Specs:
LENGHT OVERALL(incl.pulpit) 22.05m
HYLL LENGHT(incl.platform) 21.73m
BEAM AT MAIN SECTION 5.12m
DRAFTS(incl.props. at full load) 1.79m
DISPLACEMENT(at full load) 33.2t
ENGINES 2x1410mHP (1036kw) MAN 12V CRM
MAXIMUM SPEED(at half load) 39 knots
CRUISING SPEED( at half load) 32 knots
FUEL CAPACITY 3.300L
WATER CAPACITY 980L
CABINS 3+1 CREW
BERTHS 6+1 CREW
BUILDING MATERIAL CARBON FIBER/VTR/GPR
KEEL V-shape with angle of deadrise 15,4 degrees aft.
Designer : Anders Gloslie
*Some of our stories include affiliate links. If you buy something through one of these links, we may earn an affiliate commission.