How to keep an open bottle of wine fresh? Well, some people use rubbery cork, some people use vacuum pump. Elliot Cohen has designed an automatic wine preserver to pump air out of an opened bottle of wine, it works by preventing oxidation that can degrade the flavor and bouquet. The vacuum seal maintains the air pressure over time to keep your wine stays fresh to the last drop.
All you need to do is insert this device into an opened bottle, secure the preserver, then the vacuum will remove all excess air automatically. In this way, your wine will stay fresh between glasses. It's important for Elliot to feature this device in an aesthetic way, with that in mind, he designed this wine preserver with a merlot tinted base that subtly showcases the vacuum stopper. The matte body draws your eyes to the chrome button and battery cover.
Designer : Elliot Cohen for Brookstone [Buy It Here]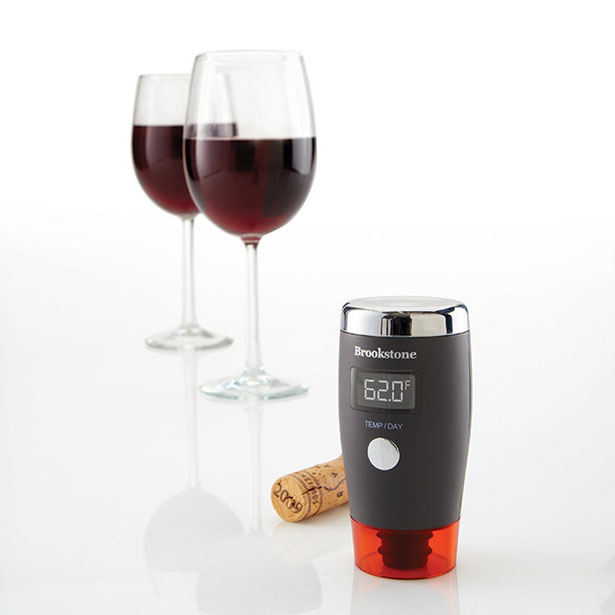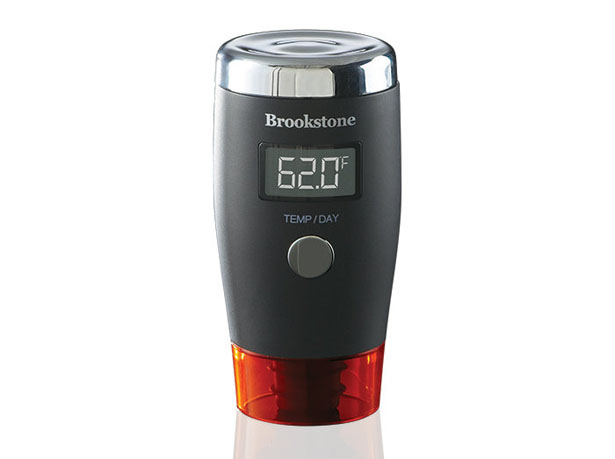 The easy-to-read backlit LCD display provides you with wine storage temperature, you will also know when you last opened the bottle. It's perfect for standard 750ml wine bottles. The design also incorporates a water drop effect in the chrome top cover, it was inspired by the movement of wine as it is poured into a glass. The LCD screen is reverse lit so it is easy on the eyes, and blends into the design for an upscale look. Keep your wine at the right temperature and maintain the air pressure, it'll stay fresh longer.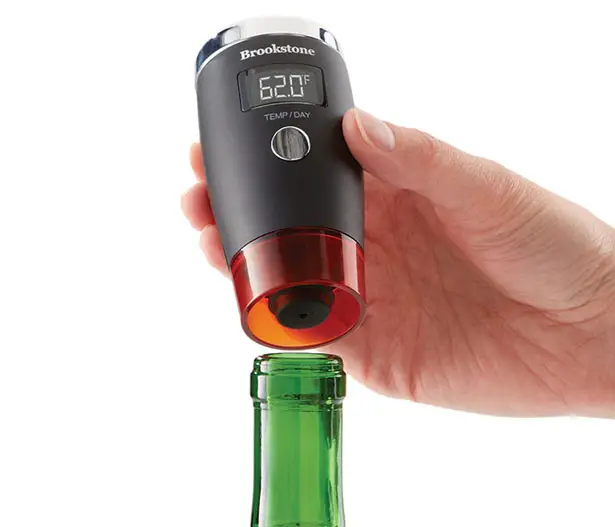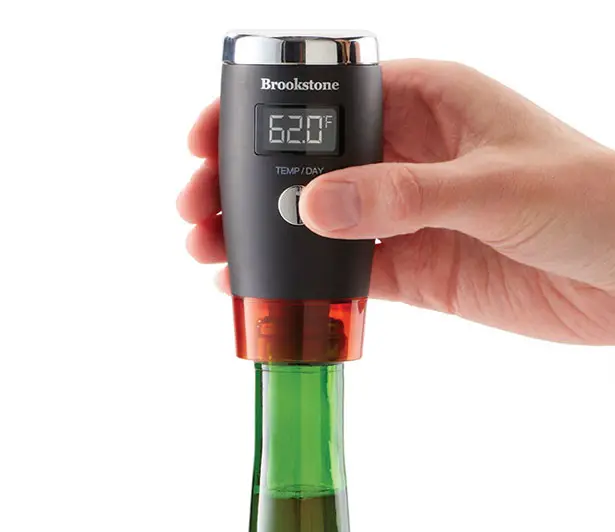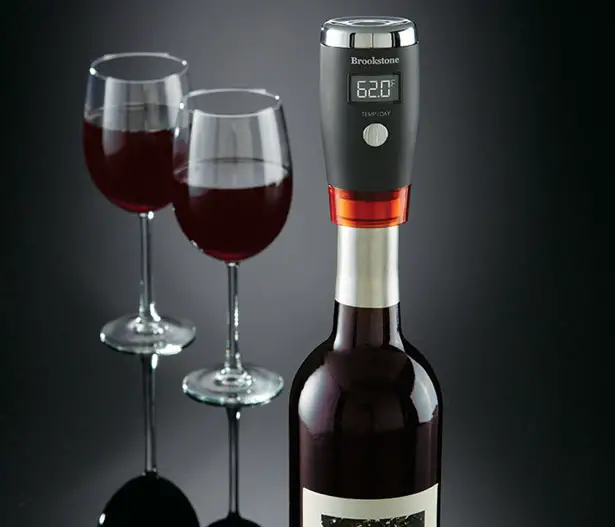 *Some of our stories include affiliate links. If you buy something through one of these links, we may earn an affiliate commission.