When summer comes, we can all enjoy some cool breeze, especially in extreme temperature. AURA is a wireless fan with versatile mountings that you can use just about anywhere, from desk, floor, to ceiling. Many fans on the market are immobile for outdoor use, inflexible, and inconvenient during assembly or disassembly. Aura is designed to make sure it is adjustable with high flexibility, furthermore, it also comes with adjustable ambient light. AURA promises a portable and multifunction fan that you can carry around.
The unique design of AURA fan allows you to use it in multiple scenarios, no matter where you are. Each unit comes with a free table tripod, you can sit comfortably and enjoy cool breeze while working on your desk. Use it outdoor, enjoy fresh air with tripods pedestal, it is compatible with common tripods for cameras or smartphones. You can also turn a branch as a platform to hang this fan, the lanyard hole fits all kind of hook clips or hanging buckles. [Buy It Here]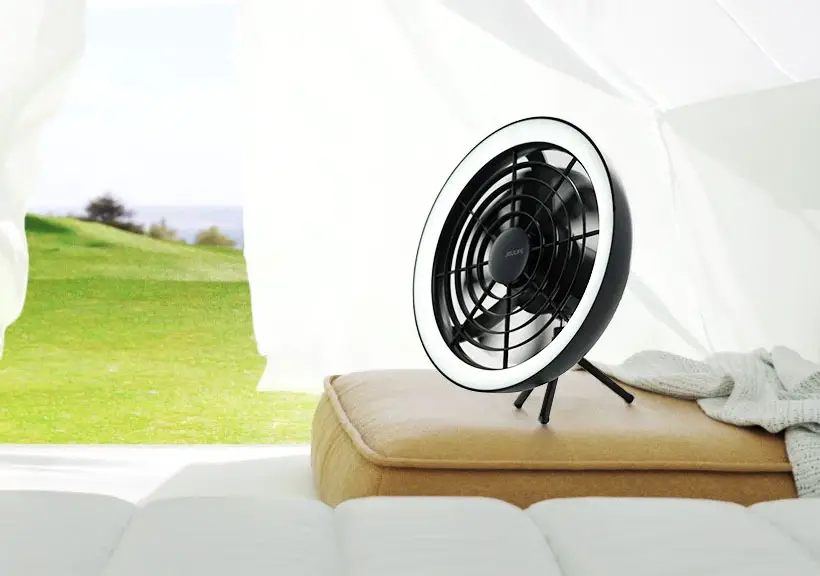 AURA fan is compact and wireless, it only takes up a small space in your home/apartment. A single charge allows AURA to work for 20 hours continuously, amazing heh? No more battery drain panic, enjoy gentle and fresh breeze with up to four speed settings. The ambient light has three levels: cool, neutral, and warm light, it's a nice light for reading next to your bed. This fan comes with a remote control where you can easily switch to any speed or light from a distance.
Designed with seagull-wing-shaped fan blades, they help speed up airflow while reducing air resistance due to special bending angle. The unique mesh cover is built in an annular diffusion array that delivers strong wind driven by those fan blades. The aerodynamics deliver most natural blowing sense with up to 4ft distance. AURA is a stylish and highly functional fan for any home. [Buy It Here]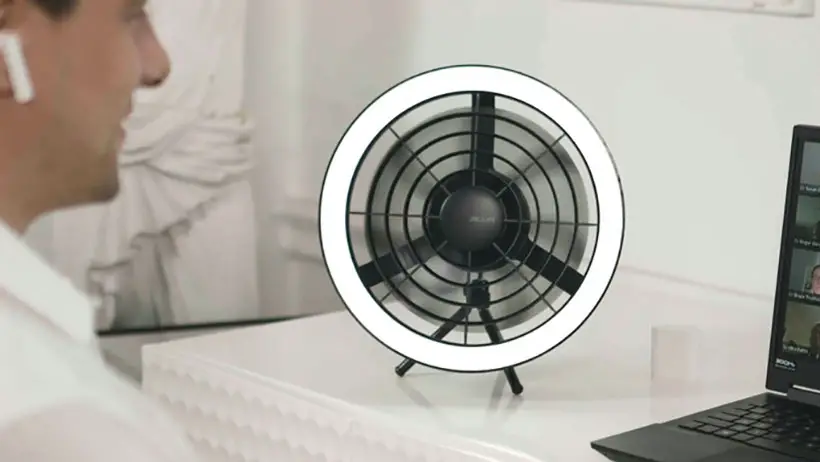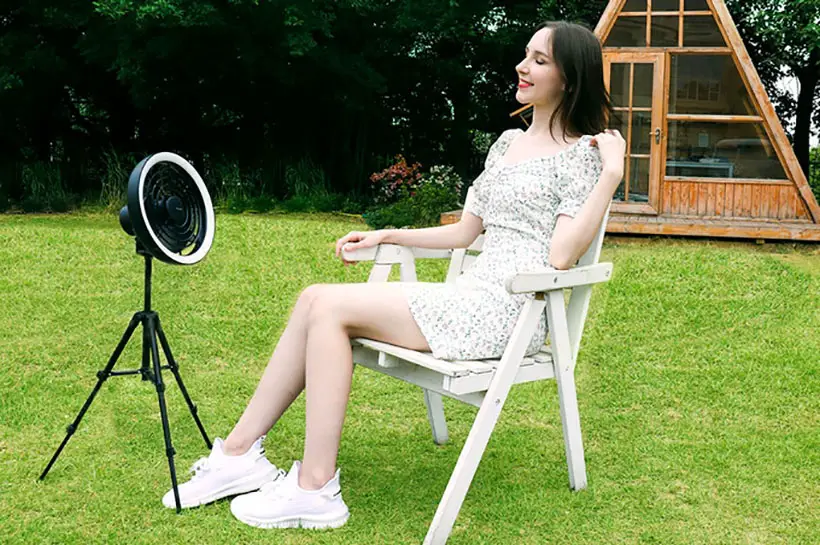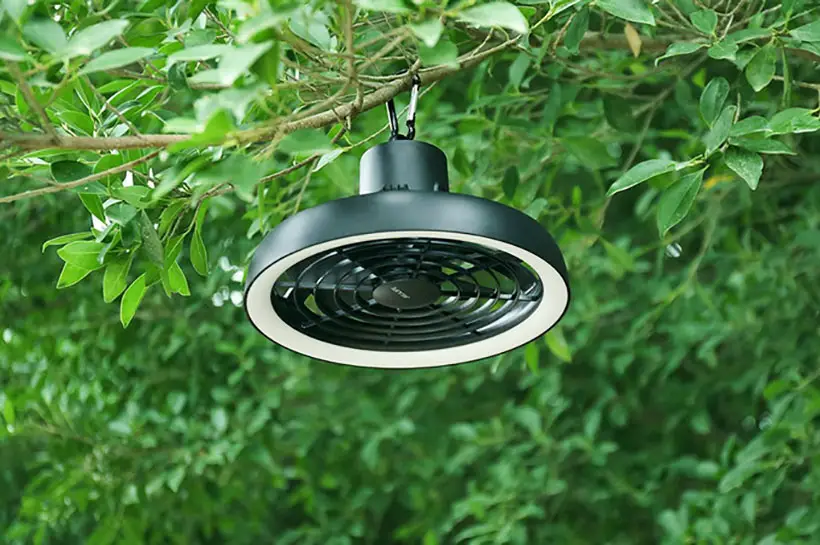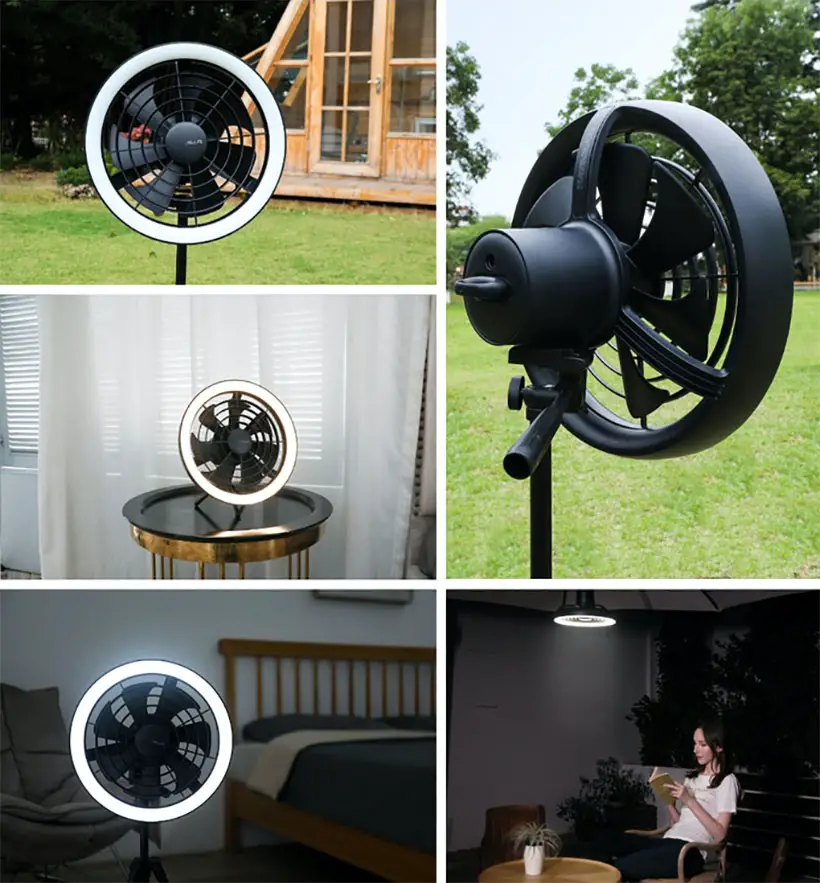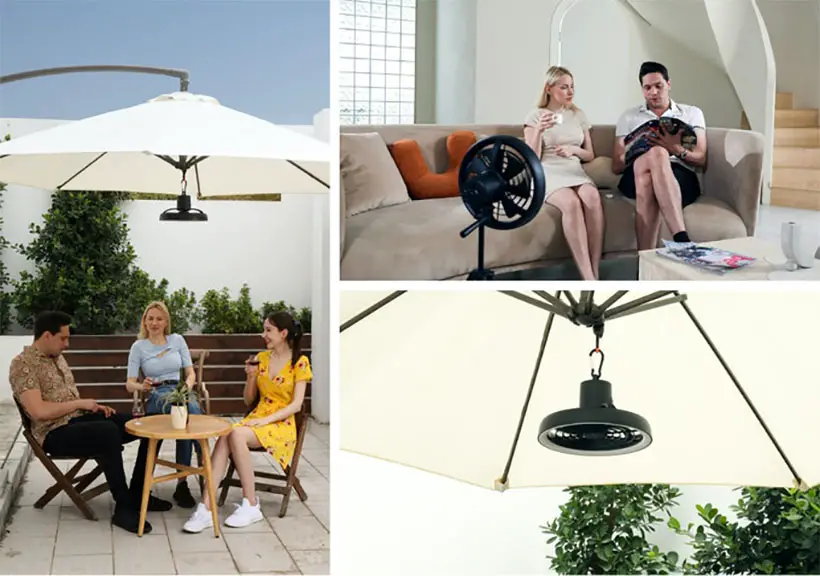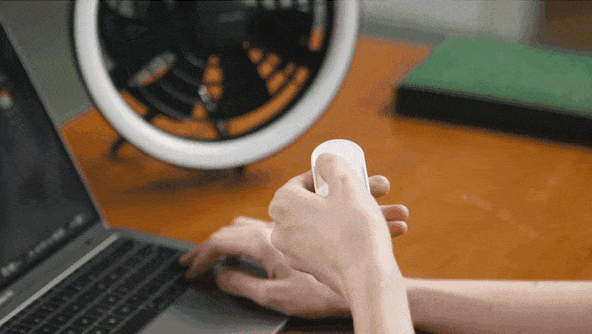 *Some of our stories include affiliate links. If you buy something through one of these links, we may earn an affiliate commission.