"At The Same Time" works just like a hair dryer, but it's for your entire body. "At The Same Time" Body Dryer is designed in a way that delivers a soft impression since it will touch your bare feet and body. It's a fully automated body drying device that can be used with multiple people facing each other. It's not your conventional way of drying, it replaces towel and dries your skin with pleasant air stream generated by an economical electrical engine. Since up to four people can use this dryer facing each other, the designer decided to use opaque partitions to provide privacy.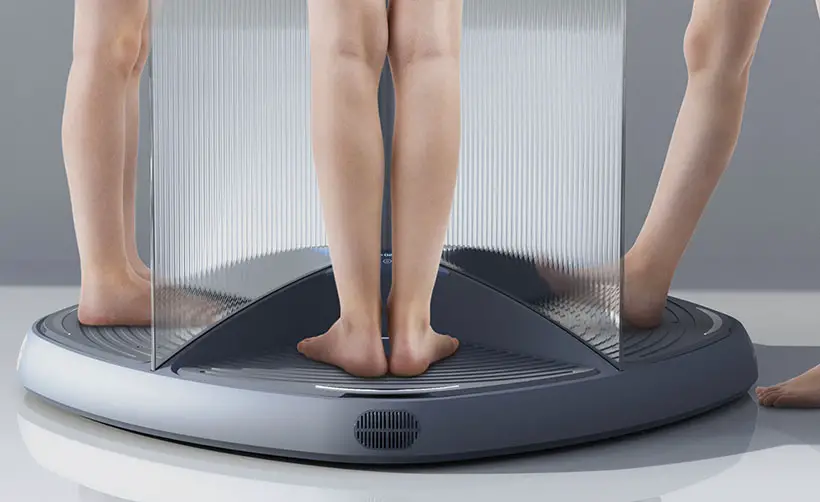 This diamond shaped body dryer is divided into four sections, the rounded edges provide a softer feel. "At The Same Time" Body Dryer by Hayeong Lee is designed to be easily dissembled, since the footrest would always come in contact with water, it requires frequent washing, it can be taken part easily for easy cleaning.
It has three levels of air strength with two types of temperature, cool and warm. The color of the display indicates the strength of the air as well as the temperature. Designed with 16 fine holes, this device dries your entire body very quick, including lower body and armpits which usually do not dry well.
Once you turn on the power, the motor operates where air enters the case through the inlet. Motor case and air pocket are connected, thus air naturally moves through air pocket and blows out through the hole in the air pocket. Pres the temperature setting button to activate the heat for warmer air.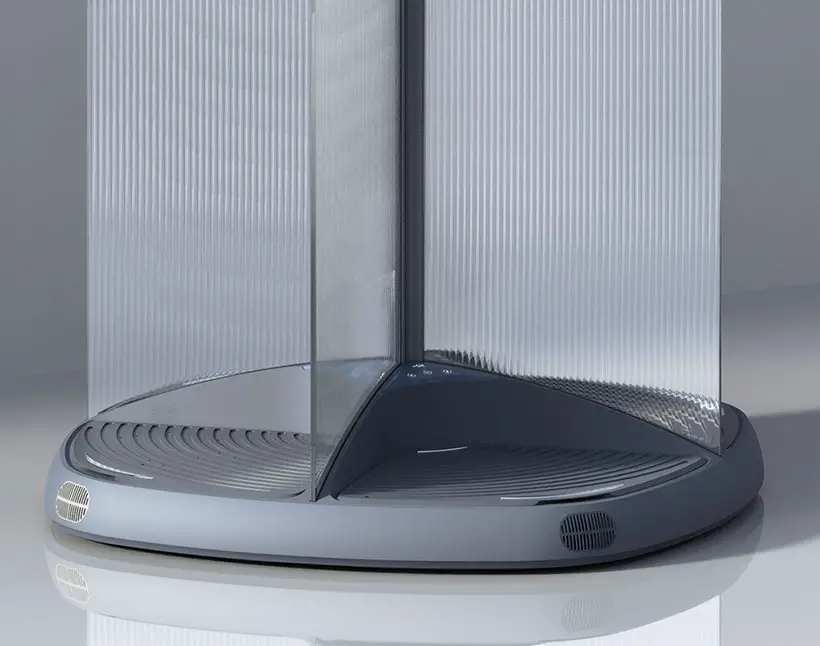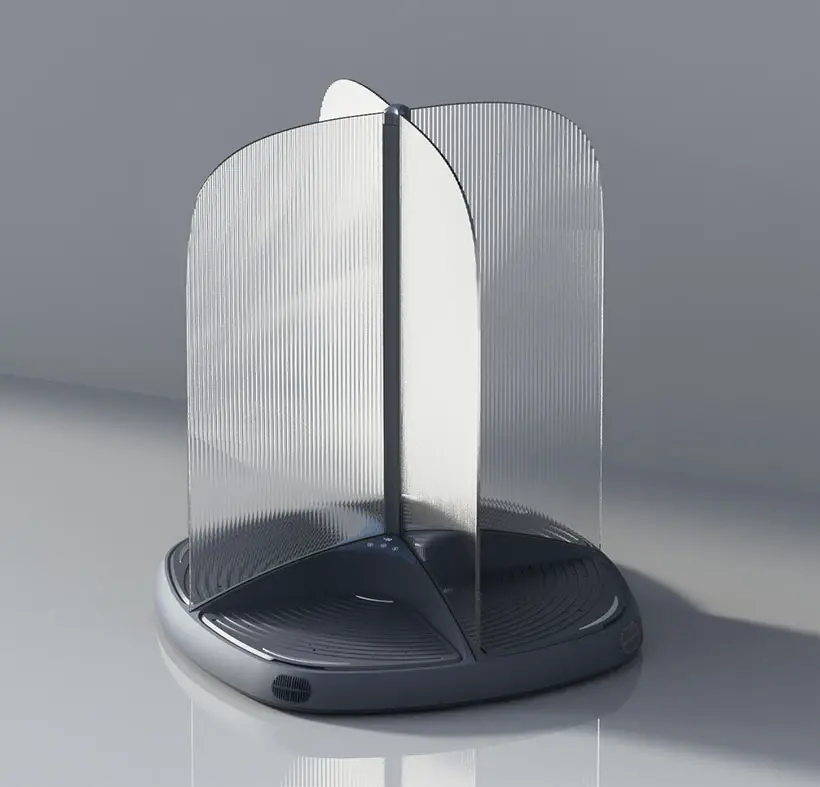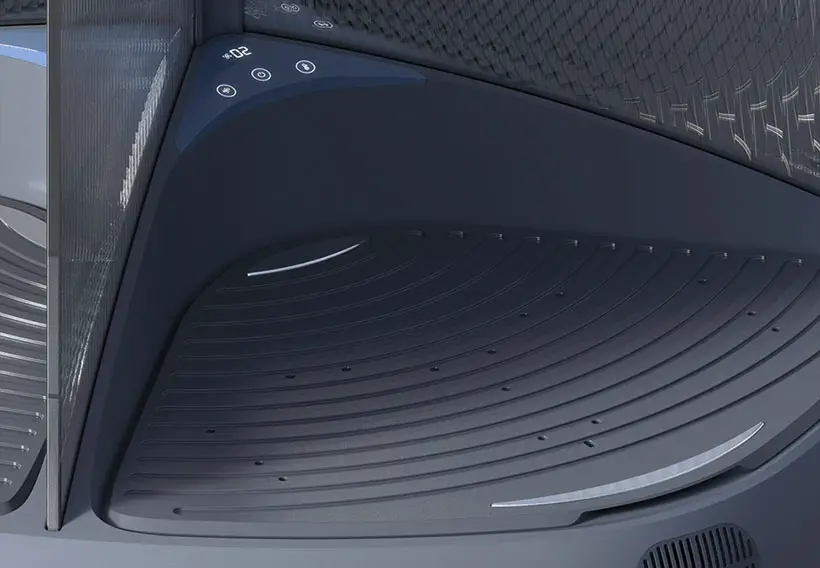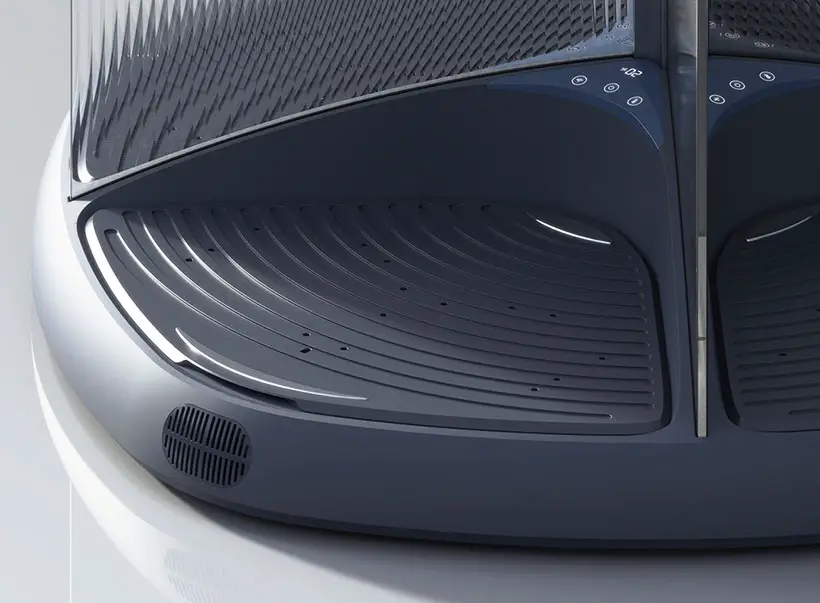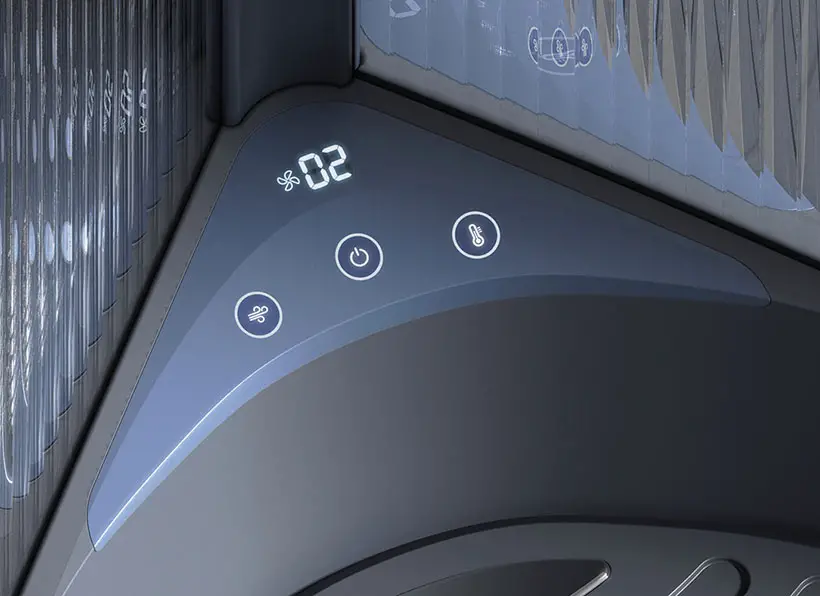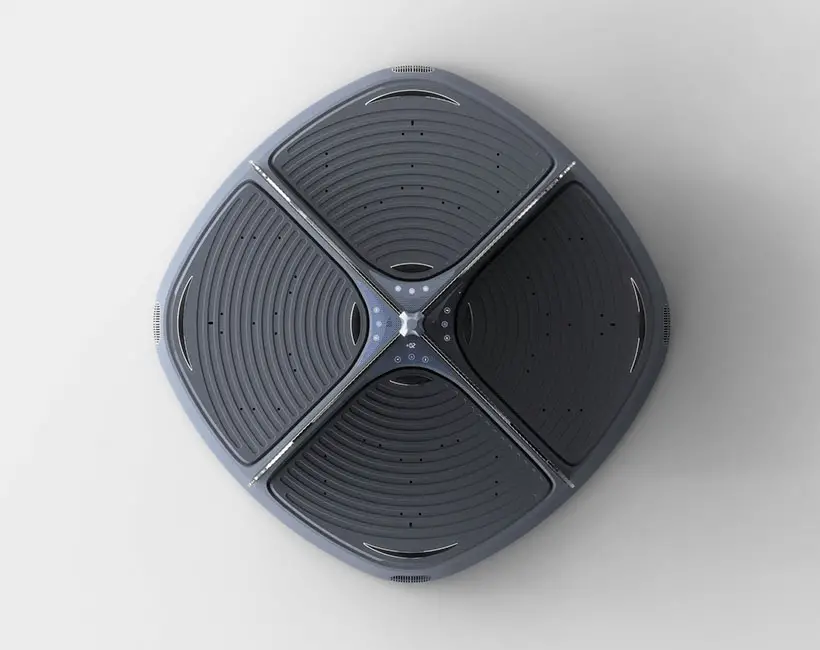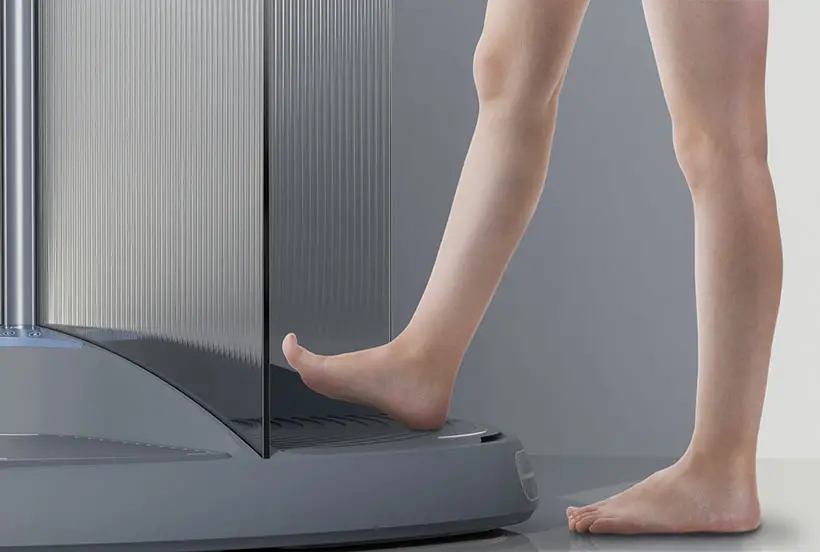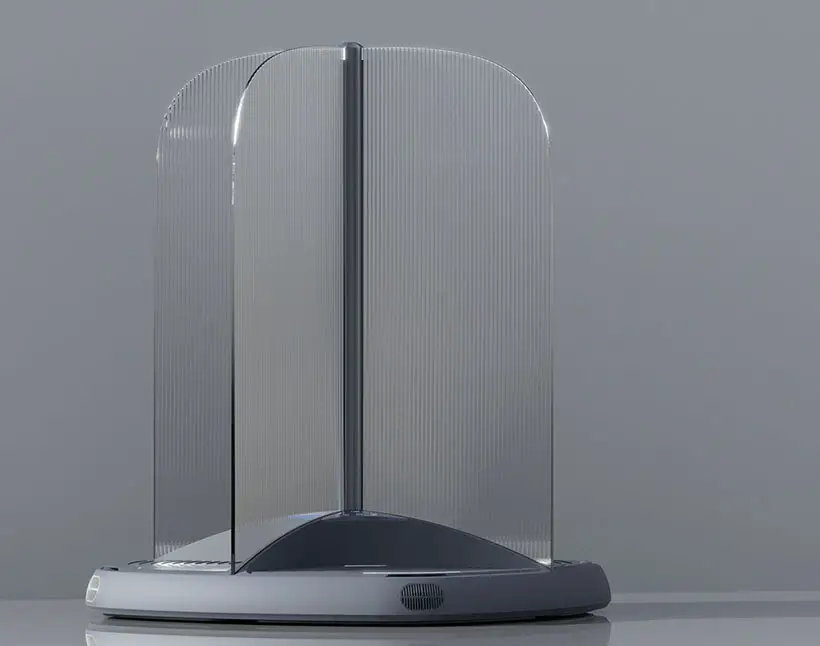 *Some of our stories include affiliate links. If you buy something through one of these links, we may earn an affiliate commission.