Debuting at CES 2021, Asus ZenBeam Latte L1 Portable Projector helps stay-at-home orders to become more enjoyable. It's a nice portable device that projects your favorite movies or videos on the wall, creating a giant screen for the family to watch together. Nowadays, playing games and watching movies have become most popular activities in many households. Asus knows and understands that this pandemic might raise stress for everyone, therefore, they created this smart projector to help families alleviate some of this tension and stress.
Surprisingly compact, Asus ZenBeam Latte L1 Portable Projector fits in the palm of your hand. It can display a 720p image 120" (3m) across at 300 lumens of brightness thanks to its LED light source. It also comes with integrated powerful speaker.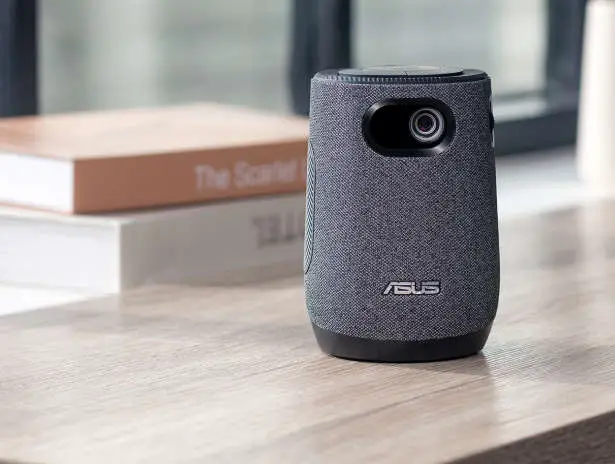 Inspired by ordinary 16oz coffee cup, Asus ZenBeam Latte L1 Portable Projector is about the size of a grande from your coffee shop. The body is enveloped by fabric mesh to create warm and soft appearance compared to aluminum shell. It is hoped to make this projector blend in with your modern décor. Instead of conventional closed chassis, the fabric allows main projector unit to breathe easier with whisper-quiet operation. It also helps speaker to produce clearer and louder output since sound waves travel more freely through textile material. Partnered with Harman Kardon to put finishing touches on the overall sound of each profile. You can also use this projector as a Bluetooth speaker to enjoy high quality music.
Asus ZenBeam Latte L1 Portable Projector runs on the Aptoide TV media platform, it has more than 2500 apps, including YouTube, Hulu, Netflix, and Amazon Prime Video. There's an HDMI input and wireless mirroring capability just in case you want to connect it with external sources.
Take ZenBeam Latte with you anywhere, its 6000 mAh battery is good for up to three hours of projection in Eco mode.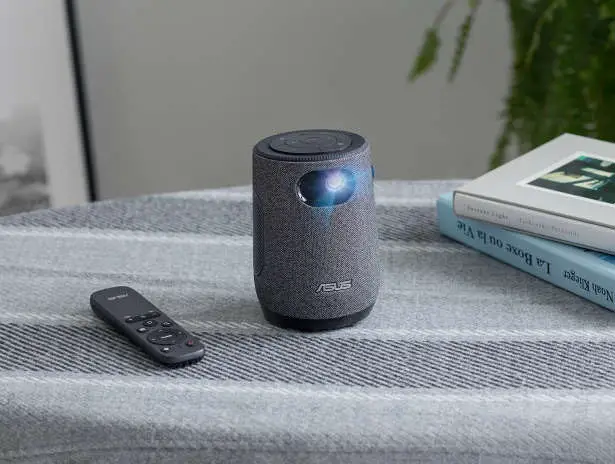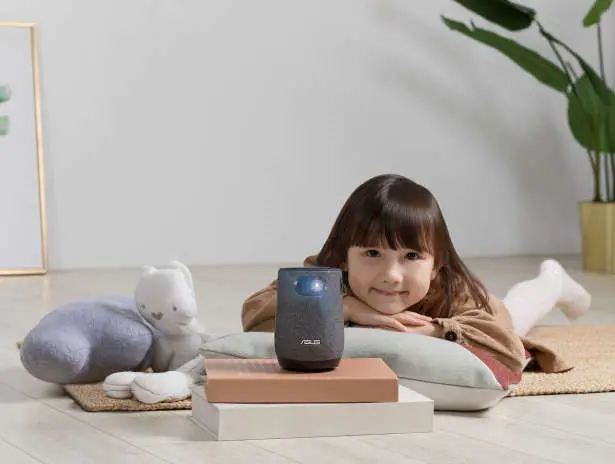 *Some of our stories include affiliate links. If you buy something through one of these links, we may earn an affiliate commission.