First revealed in July 2016, Aston Martin Valkyrie has created a lot of buzz, since then, the project partner AF Racing and Red Bull Advanced Technologies have been working continuously to further enhance Valkyrie's aerodynamics, cockpit, and body styling.
The upper body surfaces feature teardrop-shaped cockpit with lower tub contours that follow the envelope space that is available between full length Venturi tunnels, which run either side of the cockpit floor. The secret of Valkyrie's downforce lies in the tunnels that draw huge quantities of air beneath the car to feed the rear diffuser, at the same time, the upper body surfaces would be free from additional aerodynamic devices that might spoil the style.
From : Aston Martin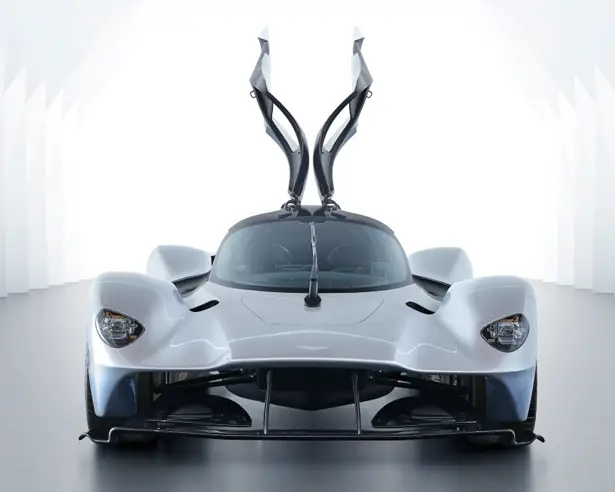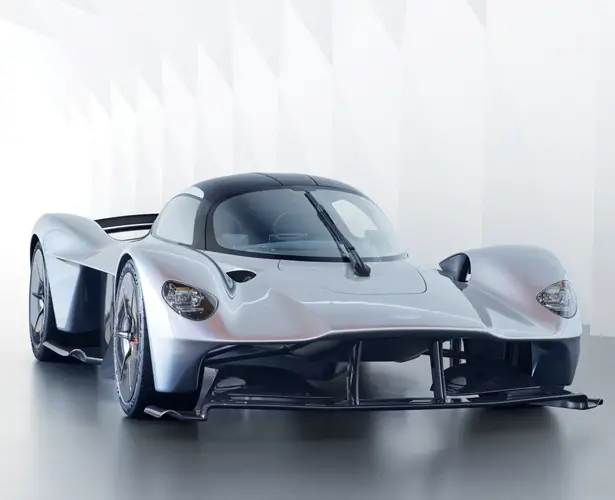 The glasshouse design ensures great side to side vision, it is virtually uninterrupted. There won't be any door mirrors, since they are replaced by discreetly mounted rear facing cameras in each flanks, this means no more traditional door mirrors that can clutter the car's body design.
In order to optimize interior space, the seats are mounted to the tub, it also adopts a reclined "feet-up" position to reminiscent today's Formula One and Le Mans Prototype race cars. This particular design ensures driver and passenger are extremely safe and supported to become one with the car. Four-point harness is used as a standard but there's an optional six-point harness for those who want to do more track driving. To keep distractions to a minimum where the driver can focus on the road ahead, all switchgear is located on the steering wheel, including all vital signs are displayed on a single OLED display screen. When needed, user can detach the steering wheel to aid ingress and egress or to serve as a security device.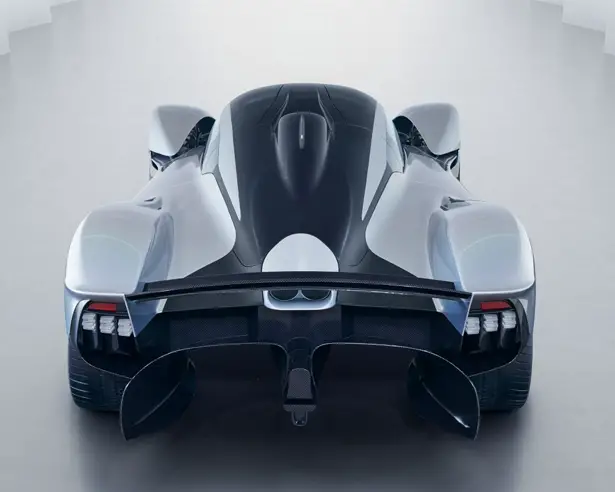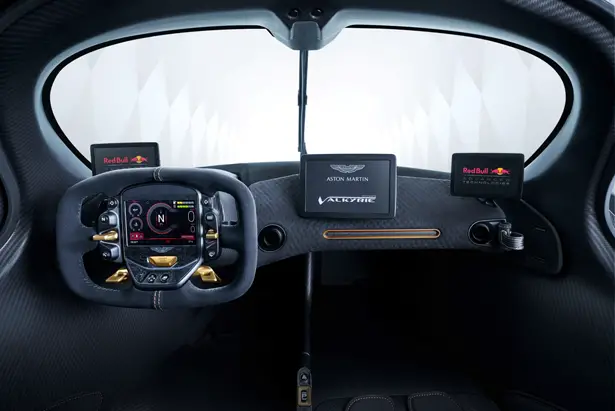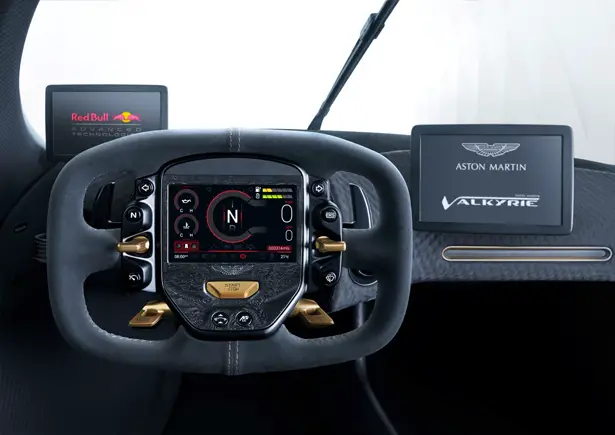 Embracing Red Bull Racing's Formula One characteristic, the interior design team took approach from different angle than conventional road car design, they pay attention every millimeter detail. The result is fantastic, customers love the ritual of getting in and sitting behind the wheel. Even though the original exterior remains the same, the downforce and aerodynamic efficiency has made many detail changes to the bodywork.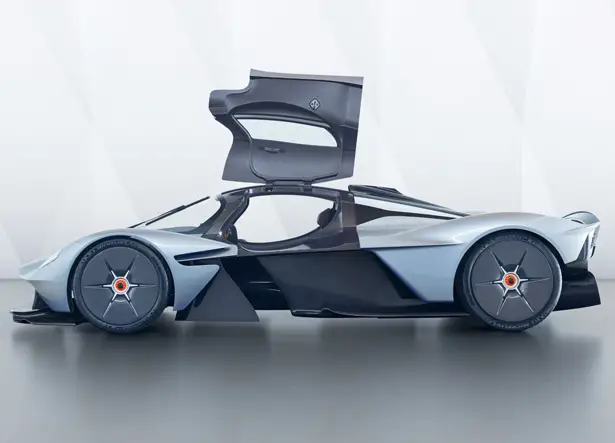 *Some of our stories include affiliate links. If you buy something through one of these links, we may earn an affiliate commission.