Now Aston Martin AM-RB 003 finally has a name, it's called Aston Martin Valhalla. It's the latest mid-engined hypercar from Aston Martin collaborated with Red Bull Advanced Technologies and Adrian Newey. Well, this car is actually named after a warrior's paradise in ancient Norse mythology, Valhalla follows Valkyrie on Aston Martin's journey to the highest echelons of road car performance.
Featuring lightweight construction methods with radical aerodynamics, just like in Valkyrie, Valhalla will be powered by a high-output turbocharged V6 petrol engine and battery-electric hybrid system. It's an all-carbon fiber hypercar.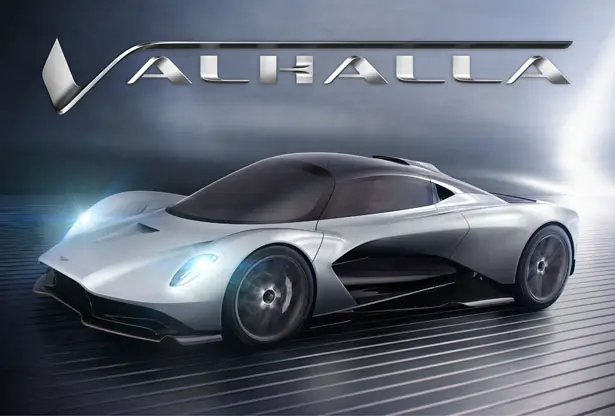 Continuing the tradition of Aston Martin "V" cars, Valhalla can be traced its originality back to 1951. This was when Vantage designation had been given to high performance variants of the then current model, the DB2. Years later, acclaimed family of V8 and V12-powered models is remembered and famously known as the most successful in Aston Martin's history. Since then, each generation of turbocharged Vantage has made a reputation to be the most dynamically focused series production Aston Martin ever.
Valhalla continues this tradition, seven-decade old "V" car naming strategy, as you can also tell with recently announced Vanquish Vision concept.
*Some of our stories include affiliate links. If you buy something through one of these links, we may earn an affiliate commission.