Aromafork will kick your taste buds with smell, yeah, it is kind of tricky. Designed and developed by Molecule-R, Aromafork is a patented piece of cutlery that offers intense olfactive experience. It's definitely not your usual fork, the basic idea was to redesigned our traditional fork into improved utensil that is able to trick people's mind using intense flow of aromas. During the developing process, the design team also realized that this fork can also become an ideal educational tool that teaches people to appreciate food.
How to taste food properly? Well, no one teaches us to do that, we usually depend on our taste buds during tasting experience. Aromafork demonstrates and amplifies the participant of your nose in the perception of flavors.
From : Molecule-R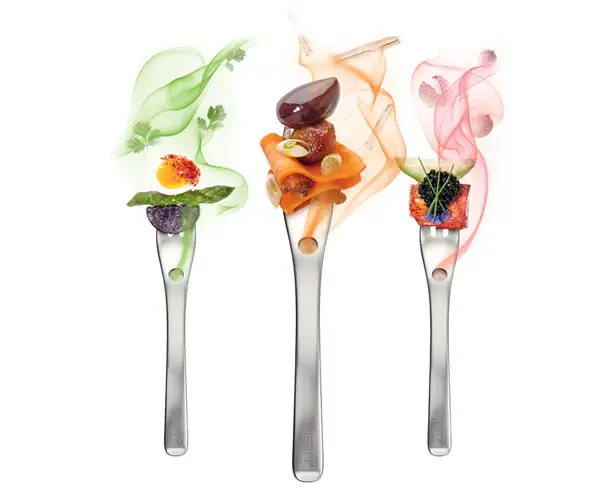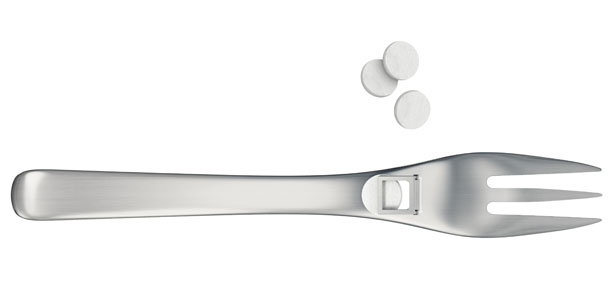 Our taste buds can recognize only 5 primary tastes, while our nose has ability to distinguish subtle flavors of food as aromas. This special fork provides you with flow of aromas upon inhalation to enhance the flavors our brain can analyze. Aroma R-Evolution kit comes with volatile flavoring: 4 aromaforks, 21 selected aromas, 4 droppers, and 50 diffusing papers.
There's a blotting paper underneath the fork handle so that the liquid aroma can be diffused upon absorption. You can replace traditional seasoning with Aromafork to trick your mind with unique aroma pairings.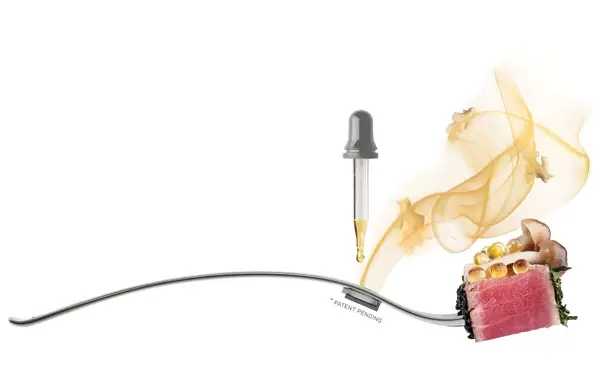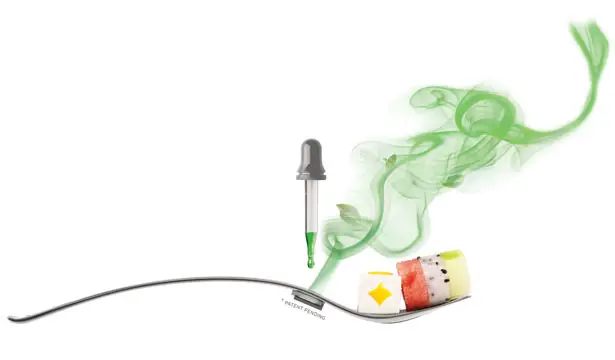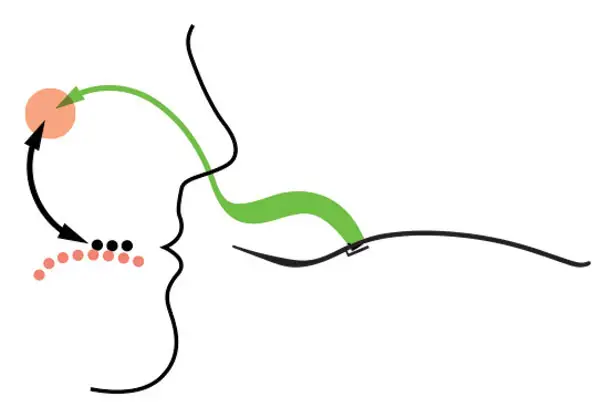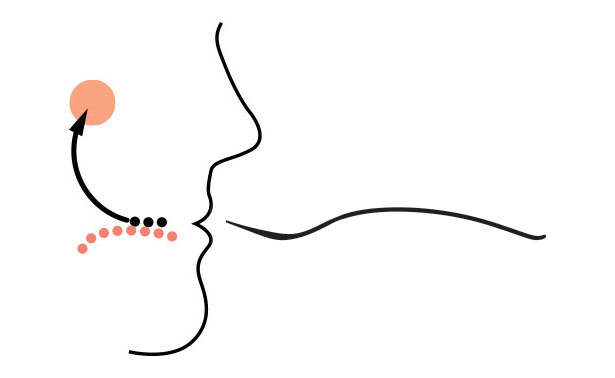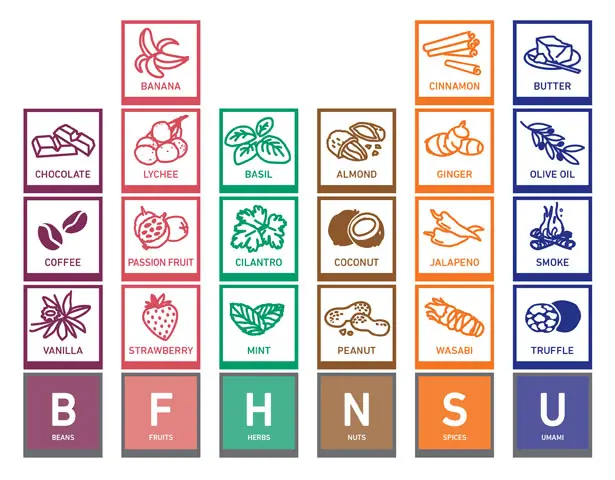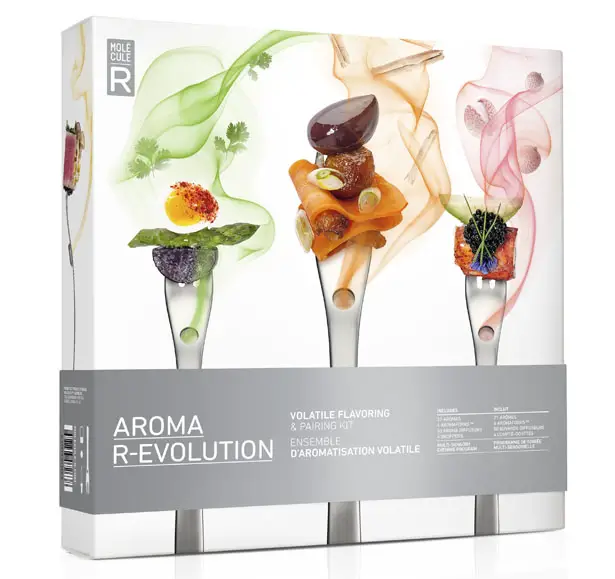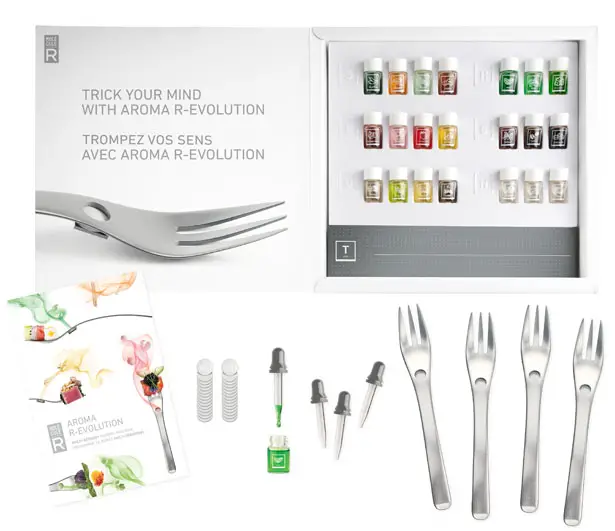 *Some of our stories include affiliate links. If you buy something through one of these links, we may earn an affiliate commission.