The concept design of Arctic TreeHouse Hotel has been designed in close cooperation with a client. Inspired by Nordic nature and its culture, including the magical world of SantaPark, this hotel features small buildings set in nature that highlight the characteristics of its area. Each building has been carefully designed and located in the area where it can get an optimal setting for experiencing nature and arctic mysticism.
Multiple units of this hotel is covered by pine cone trees, these units rise on their black stick legs among rocks and trees, blending very well with its environment. They wander downhill, flowing down following the landscape and peering curiously at the northern lights.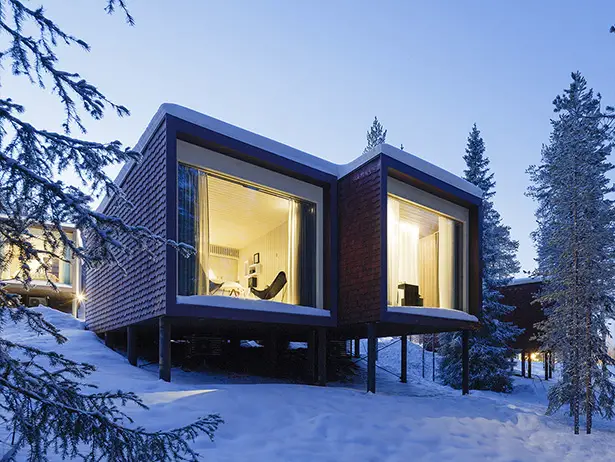 There are 32 accommodate units which have been placed in nature, in pairs. They are grouped into two different types. On top of the road, guests can climb the stairs in-between two buildings to get to the door. Under the road, each pair of buildings can be combined to form one large unit where they can be entered directly from the street. The unit with combinable halves of Arctic TreeHouse Hotel by Studio Puisto will always be equipped with a mini-kitchen while other accommodation units are always equipped with a small fridge.
There's a large storage area in the hall while on top of it, there's a sheltered nest-like nook fit for one person to sleep in. You can step right the darker hall and continue into the light main area where you'll be presented with beautiful landscape in its full glory. The wall facing that landscape is made of glass. Each accommodation unit has been positioned in a way that it can provide guests with unobstructed view of the scenery possible. The décor in each building creates warm, nest-like atmosphere, this can be achieved through the choice in materials, from the green roof to wood for the interior surfaces.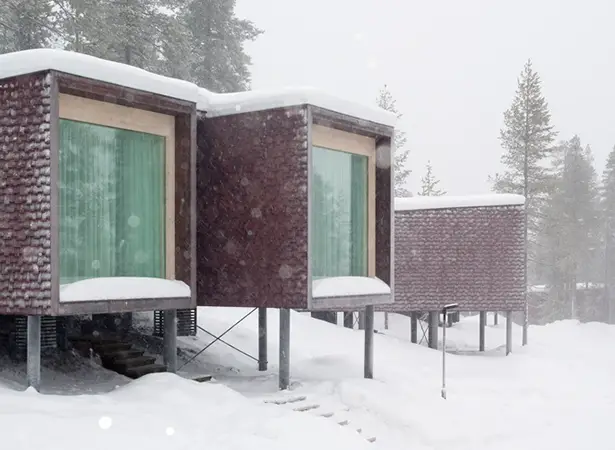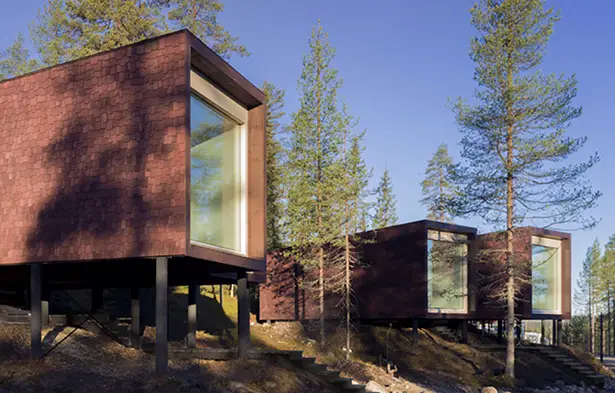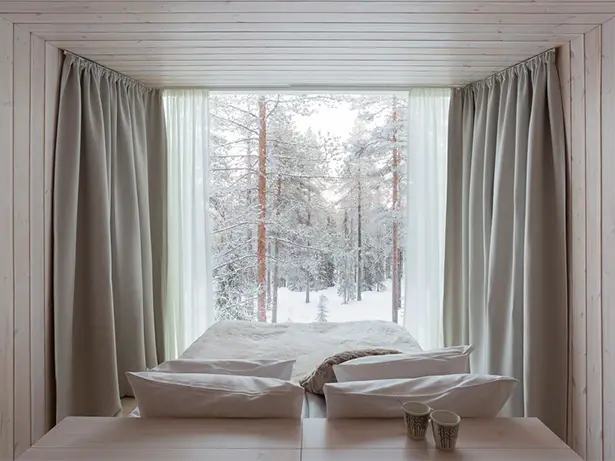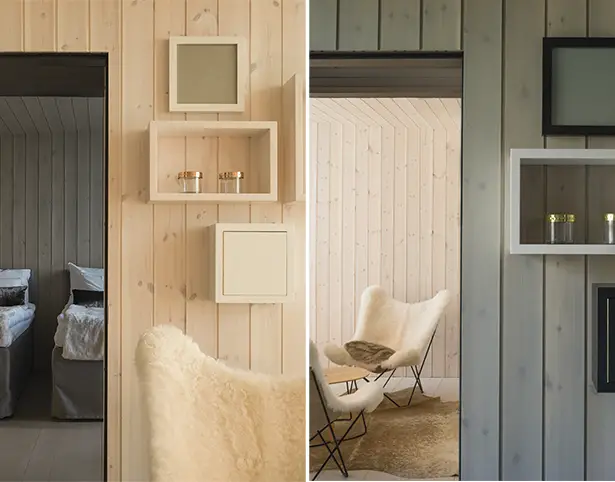 More images Arctic TreeHouse Hotel: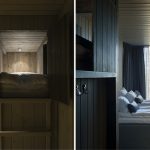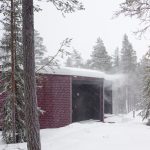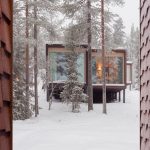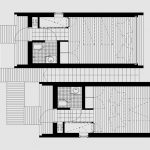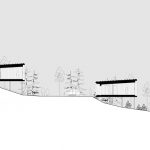 *Some of our stories include affiliate links. If you buy something through one of these links, we may earn an affiliate commission.