Arctic Owl is a concept futuristic 197ft. superyacht that offers fast, light, and elegant yacht with fantastic visibility. It cruises at 16 knots for 6,000 miles and features bow and stern anchors. The shallow draft is only 8 feet, therefore, this yacht can still cruise on shallow water.
This yacht not only features a helipad, it also has a helicopter hangar. There's also a dedicated garage designed to accommodate U-Boat Worx NEMO submarine. This superyacht also has a dedicated garage for tenders, starboard, water recreation vehicles where they are easily launched and recovered. As an expedition yacht, Arctic Owl is designed with two aft cranes to load and off-load research equipment, research specimens, any antique treasures, or all-terrain vehicles to move on ground.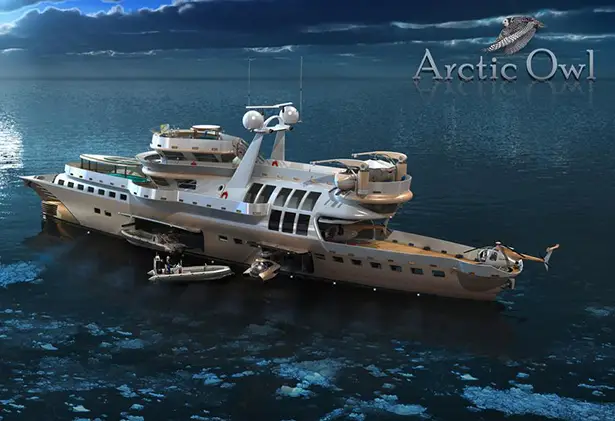 Designed by Steve Kozloff of The Goliath Series, Arctic Owl Superyacht doesn't compromise in luxury and beauty. Yes, it is a specially designed utility yacht, but it still features luxury interior space for ultimate comfort of its passengers. Unrestricted view almost anywhere on this explorer yacht, from view of the bow cockpit to panoramic windows at the stern located over the hanger deck. Passengers can enjoy the magnificent view from the ocean to the night sky. The bridge also has an almost 360-degree circular view.
The large swimming pool and lounging area are located at the bow. Arctic Owl yacht also features an automated hard cover that transforms into a gazebo when the pool is in use. While the pool is not in use, that hard cover retracts to seal the pool, therefore, no need to drain it in rough conditions.
This yacht is capable to accommodate up to ten guests and six crew members. The two master cabins offer breath-taking panoramic views, forward and aft. This yacht also has four additional rooms that accommodate two guests each. For safety, there are two free-fall lifeboats for crew and guests that accommodate eight people each.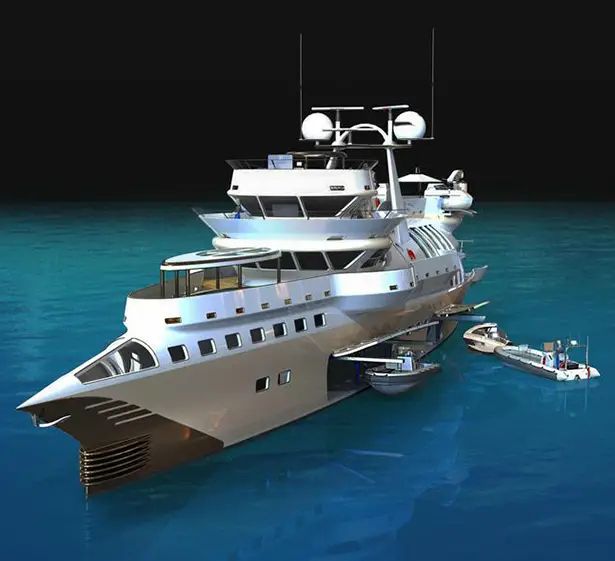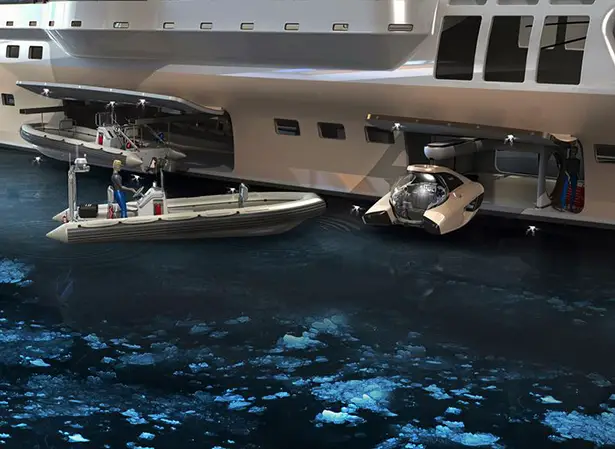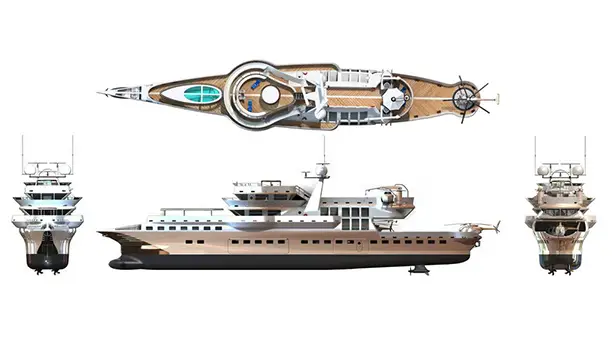 *Some of our stories include affiliate links. If you buy something through one of these links, we may earn an affiliate commission.