During marine disaster, ARC Emergency Raft can provide safe, dry, and comfortable shelter for survivors. It features solid and large structure as an emergency backup system, the main goal is to accommodate as many people as possible and keep them safe, each unit can hold approximately 100 to 150 people. ARC is aerated and designed as an emergency boat completed with survival equipment and life supplies.
This raft is sealed in a capsule when not in use, when marine disaster happens, user can use gas launching device to cast these capsules on the ocean. The air pumps start to fill ARC with air until a full shelter is formed. The triangle shape makes it highly stable, the central pillar acts as a signal light, air pump, hydroelectric generator, water purification system, and breathing air supply.
Designers : Qing Xu, Jian Shi, Yunman Gu, Weijing Zhao, and Holly Chisholm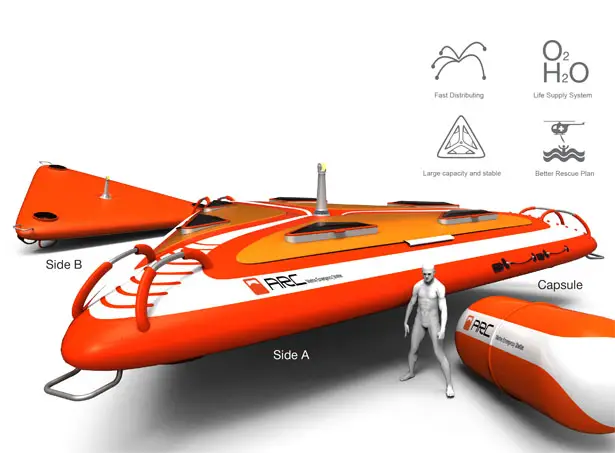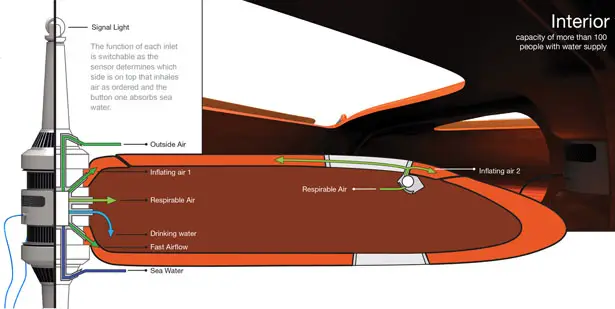 Click above image for bigger view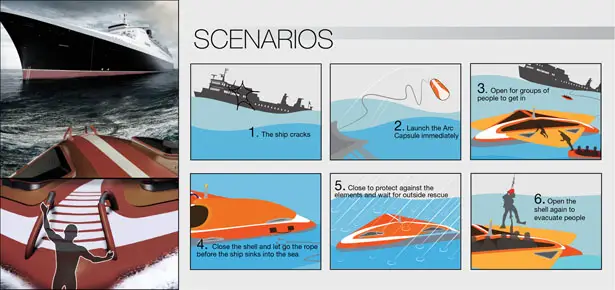 Click above image for bigger view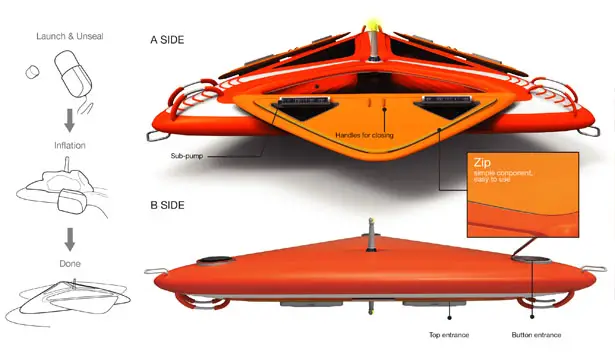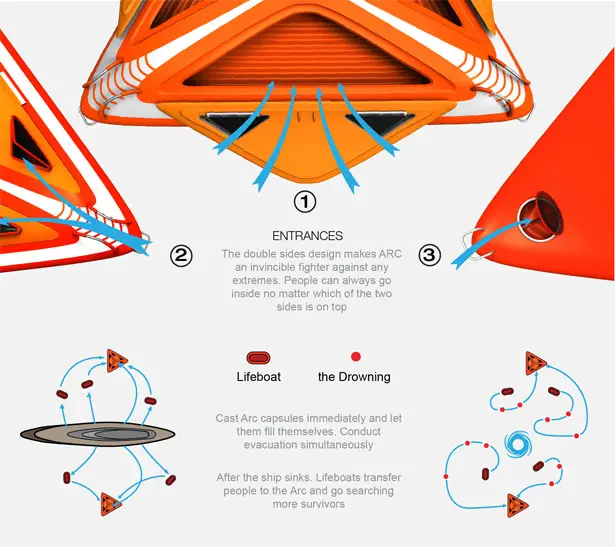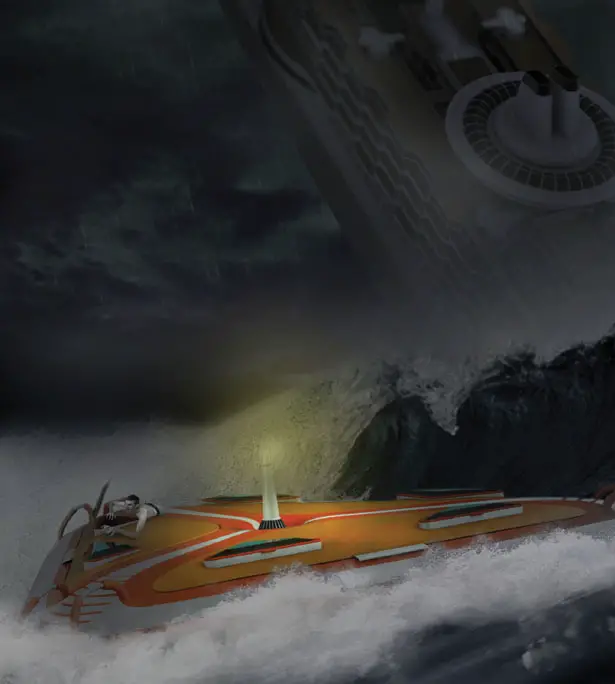 *Some of our stories include affiliate links. If you buy something through one of these links, we may earn an affiliate commission.