Nowadays, containerships connect continents, yes, we can reach goods from all over the world. Everyday there are more than 20,000 containers on the terminal and eventually they will grow. Unfortunately current container facilities don't have enough equipment to handle all of them. ANT offers a concept network designed specially for cargo handling. It is fully autonomous and includes electrical cargo handling robots where they would become the core elements of an intelligent loading and unloading of each container.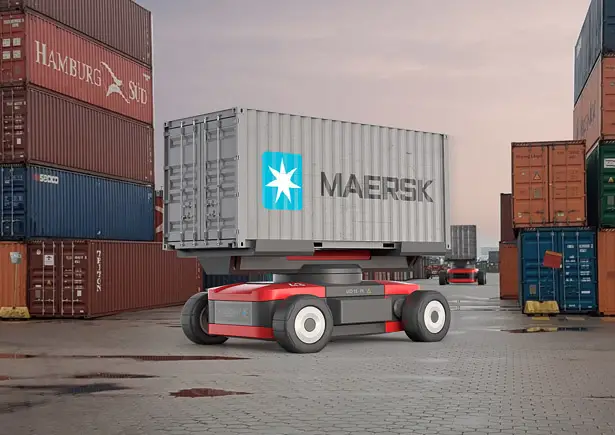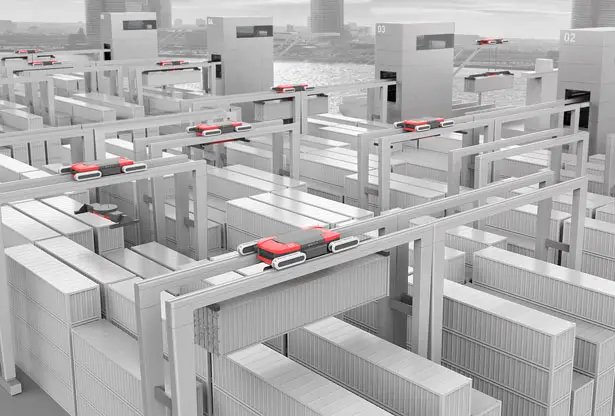 With increasing size of cargo ships, it also creates a problem with contemporary harbors. Their layouts are not designed to handle such gigantic ships, this causes problems not just around the ports but also in the city due to traffic overload.
ANT system offers the future of cargo handling. Designed by Patrick Krassnitzer, it uses robots to pick up containers directly from the docked ship and move them onto the targeted spot in the storage area. No need for different machines to transport each container. These robots accelerate the logistic process within and around the container port, it's faster and more efficient. It is hoped to be able to handle growing number of containers movement within the port. Just like swarm of intelligent ants, the cognitive system works together to achieve a more efficient loading and unloading process. Each robot is designed with modular and symmetrical design, therefore, the core unit can be re-configured as a ground transport vehicle.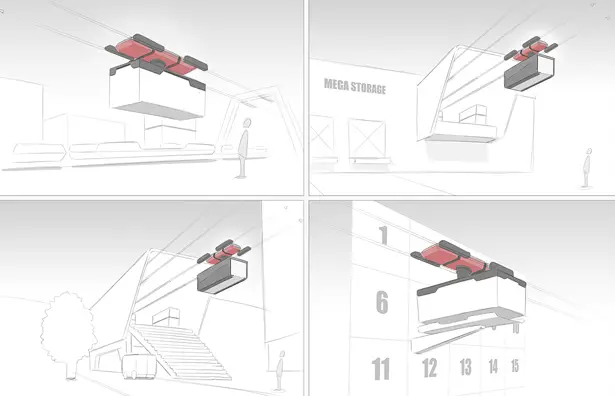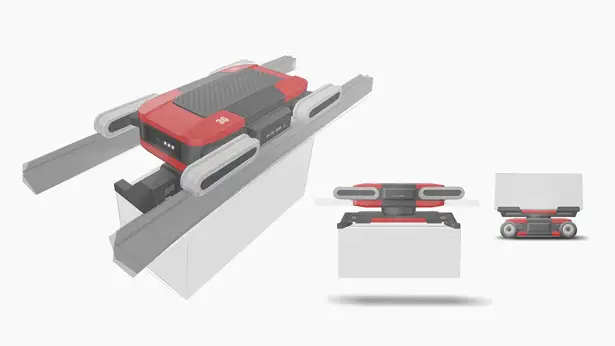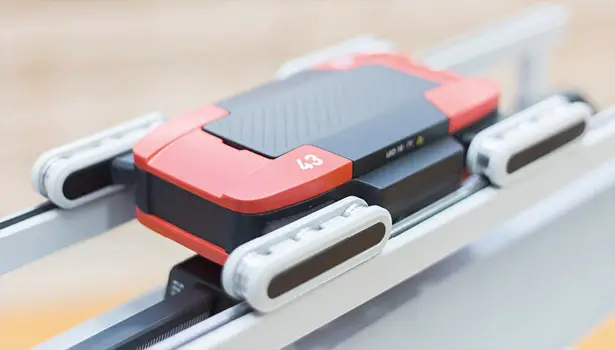 *Some of our stories include affiliate links. If you buy something through one of these links, we may earn an affiliate commission.