Max Zhivov has collaborated with naval engineers of AMETA company to design AmperAge, a concept electric yacht that combines a space of a small house and a vessel. It's an innovative architectural type of vessel that provides a comfortable living space with performance of a coastal yacht. We all know that traditional yacht doesn't provide home-level comfort, because a standard houseboat is usually has limited performance and critically depends on weather conditions. In order to provide durability and strength, the hull of AmperAge is made of marine aluminum alloy, it won't significantly increase in displacement when taking into account the weight of a battery. This superstructure of composite sandwich provides excellent thermal insulation and freedom of shaping with a small weight.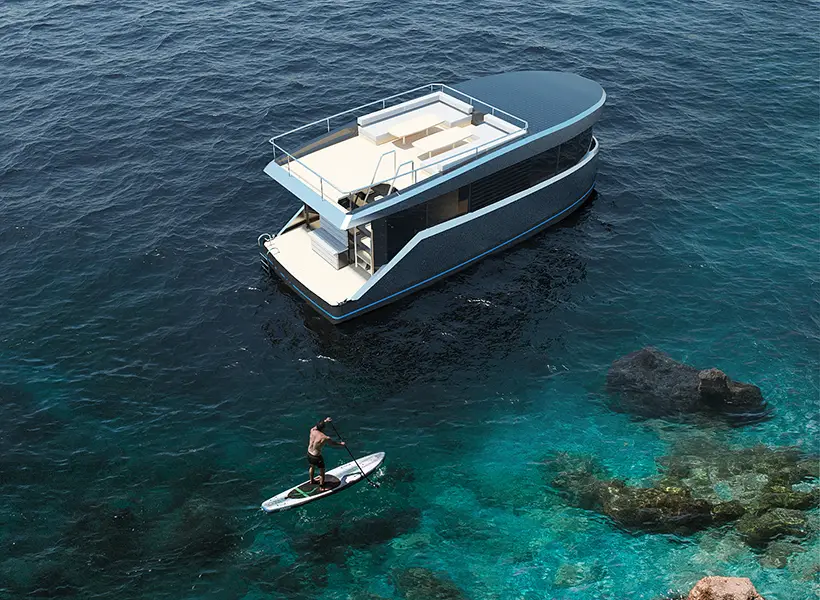 AmperAge Electric Yacht looks more like a typical houseboat than a yacht, it aims to provide its passengers with true enjoyment while traveling on water. The layout is designed for comfortable stay of 4 to 6 persons separated in two or three cabins. The interior in the bow offers a dining table, a kitchen unit, a dining table with unique encirclce sofa that transforms into a bed, and a control post. The owner's cabin is located in the aft part of the yacht, it has a full double bed, a desk for work, and a wardrobe. There's a huge panoramic window that reveals a fantastic panorama of the water expanses.
Furthermore, Max Zhivov explains that there are sauna and shower unit with toilet located in the middle part of the AmperAge yacht. It offers comfortable and independent use from the bow and stern salons. The upper deck provides a large space for outdoor recreation, enjoy sunbathing on those two huge sofas. You will be covered from the wind thanks to side walls of the deck fence. You can choose to install a grill, a water slide, or consoles to transport an inflatable boat.
AmperAge yacht comes with two electric motors, solar panels, a battery pack, and a small auxiliary diesel generator which is kept inside a soundproof casing. This generator is able to provide energy at peak louds on long cruise without any noise or exhaust like a gasoline engine.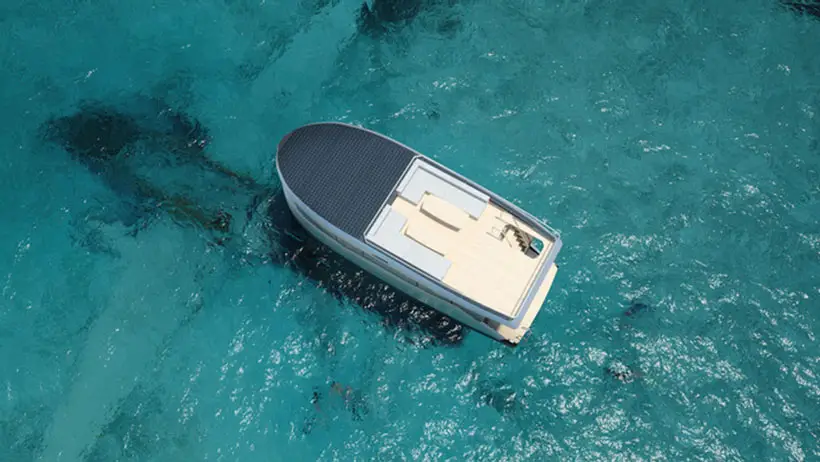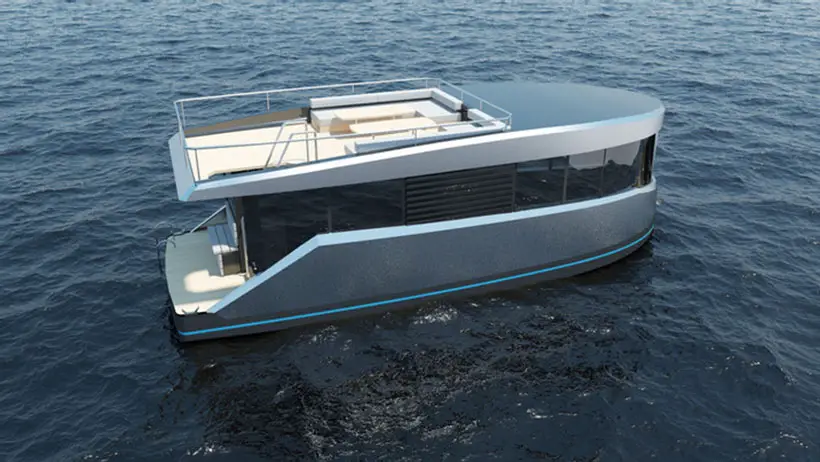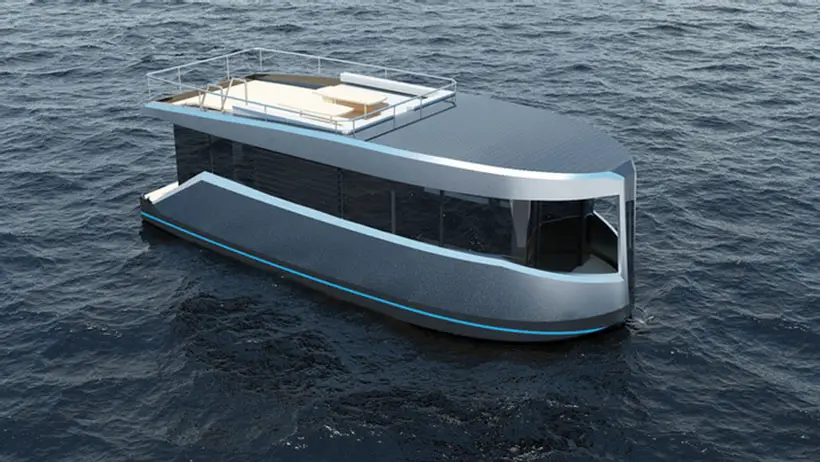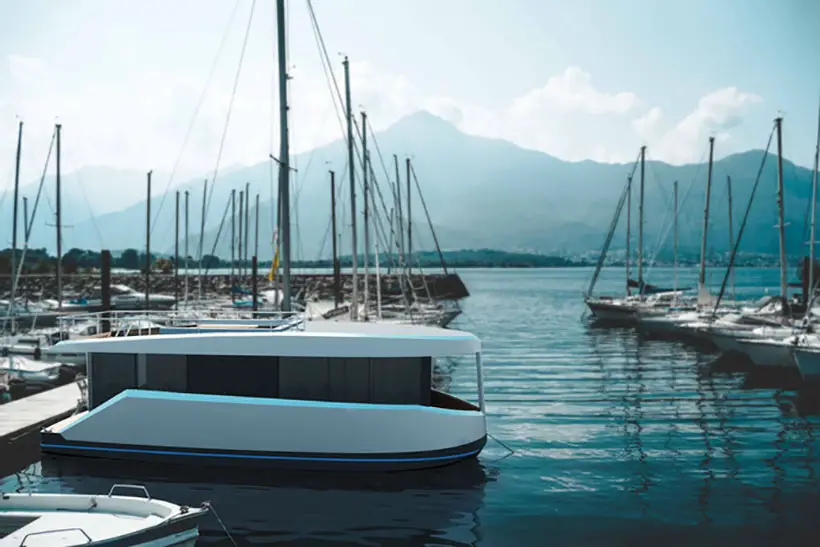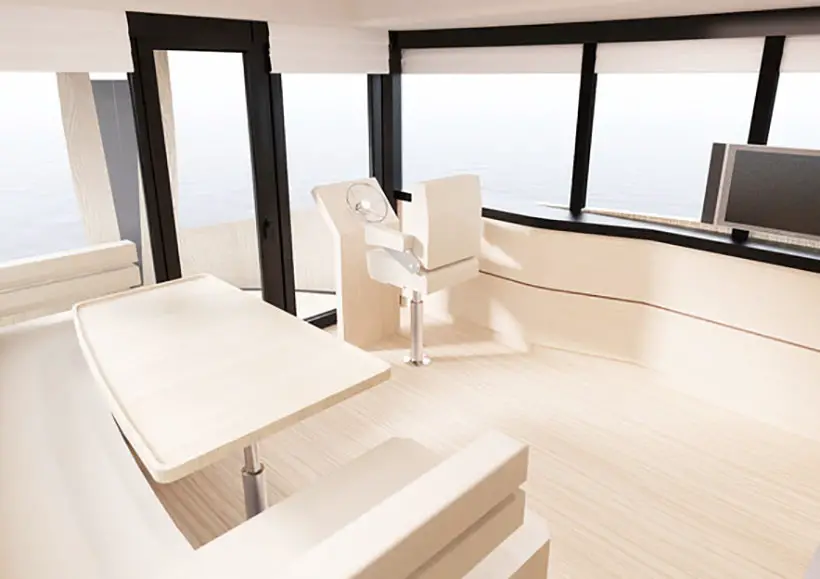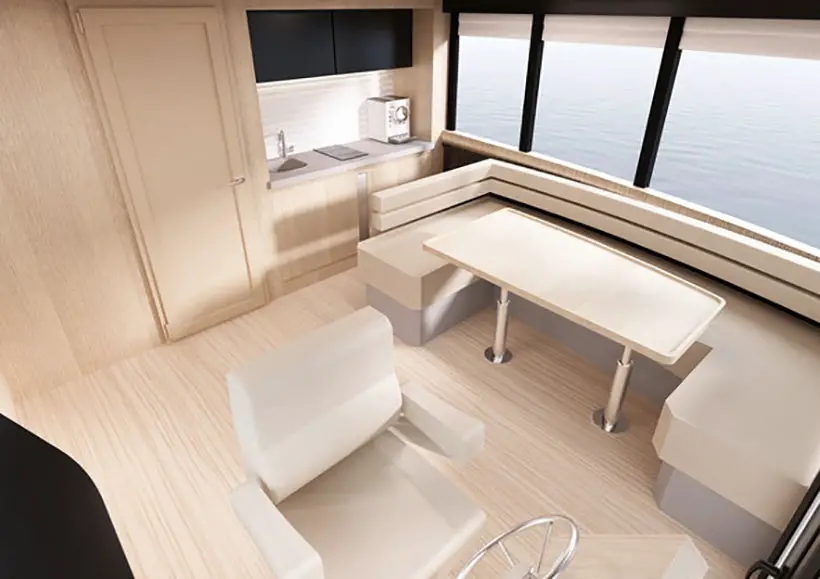 *Some of our stories include affiliate links. If you buy something through one of these links, we may earn an affiliate commission.