Say hello to Ammonite washbasin, a unique-shaped washbasin designed by HighTech. It is a concrete washbasin shaped as fossil which is inspired by the archaic beauty of ammonites. You can get this washbasin installed in your bathroom in widths between 90 cm and 30 cm with a depth of 56 cm. Not only this, there are many colors available for you with a table mounted or wall mounted tap. The mesmerizing shape of ammonite fossil resembles a rolled up corkscrew. The way water reaches to the bottom of the hole is just amazing. Wish all manufacturers can really be this creative with shape, really can't wait to get it installed in my bathroom.
"Ammonites are an extinct species of cephalopods which lived in the sea about 400 million years ago. Their shells are found all over the world and they are very much sought-after by fossil-hunters, their collector's value depending on size and the state of preservation. The fascinating shape of ammonite fossils – which resembles a rolled up helix – is the basic design element in the new HighTech washbasin. The association of water and fossil design is a clear allusion to the prehistoric inspiration for the Ammonite washbasin."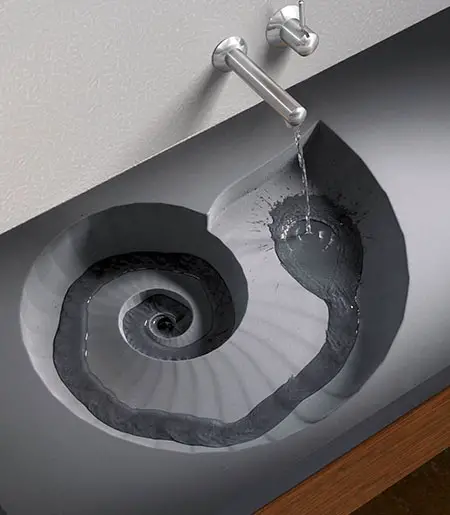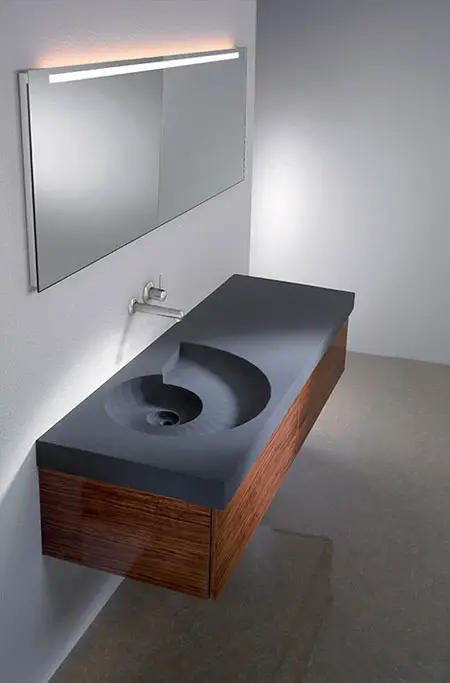 Designer : HighTech via Trendir
*Some of our stories include affiliate links. If you buy something through one of these links, we may earn an affiliate commission.