Studio Rotor designed and developed Ambulance Stretcher Design as medical equipment that transforms from a lightweight wheelchair into a scoop stretcher. It's a concept project for Retter Medical which then further developed by IDP Amsterdam for manufacturing. It's a flexible equipment to transport patients with light injuries, whether using a wheelchair or a scoop stretcher. The patented mechanism allows user to easily switch between wheelchair and scoop in just seconds. When folded flat, it is as thin as a regular stretcher, allowing paramedics to have more equipment on the ambulance without taking more space.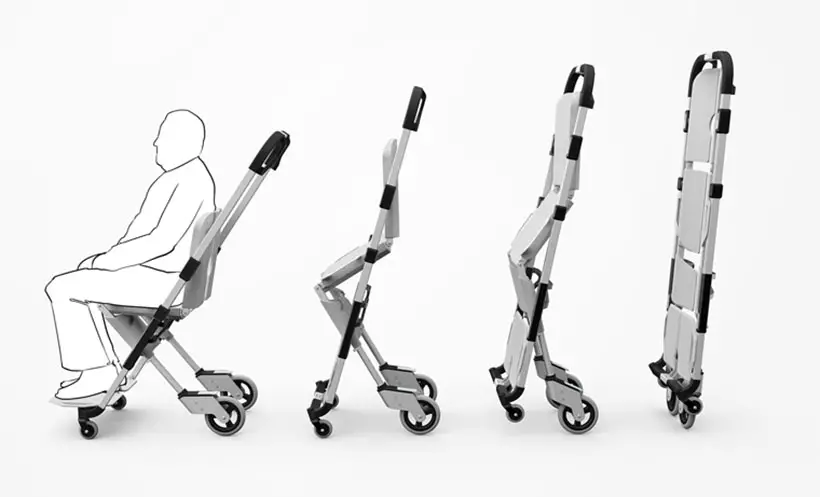 Nowadays, most traditional, manual stretchers are replaced by electrical stretchers, but most paramedics prefer to leave this heavy powered stretcher in the ambulance when most of patients are quite mobile. This electrical stretcher can take a lot of space in the ambulance, yet it is rarely used. Inspired by other foldable designs, Ambulance Stretcher Design provides paramedics with a multipurpose medical equipment, it can be used as a wheelchair, a normal scoop stretcher, or a cart to wheel any equipment to the emergency site. It's rigid and safe, unconscious patients can be safely scooped from the ground and transported to the ambulance.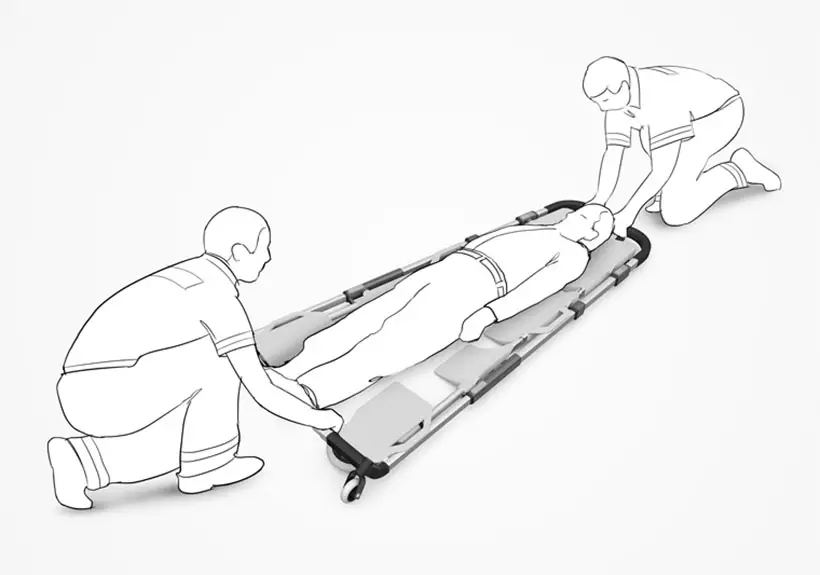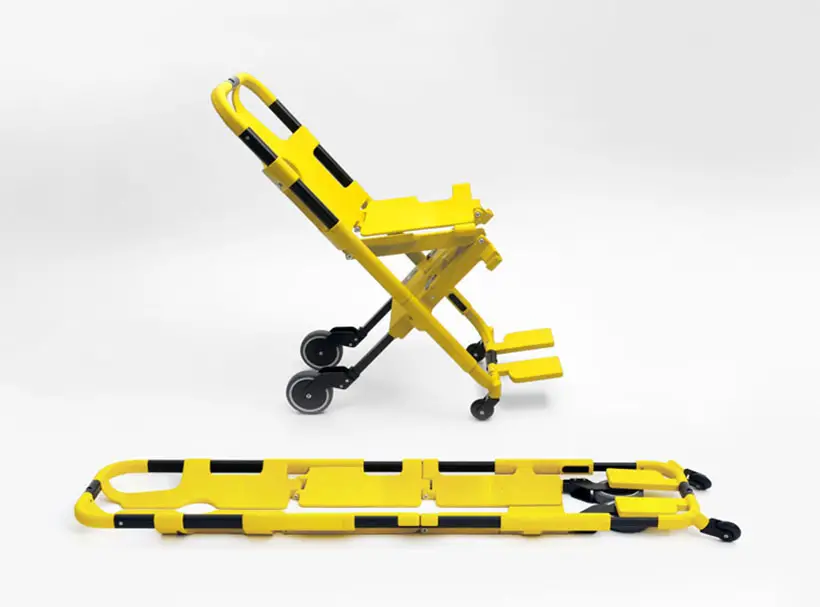 Client: Retter Medical
Concept design: Studio Rotor
Design + engineering: IDP Amsterdam
Simulation + optimization: BPO
*Some of our stories include affiliate links. If you buy something through one of these links, we may earn an affiliate commission.