Here comes an amazing alga harvesting system designed to bring advancement in future Agriculture. Algaster is a harvesting machine with the capacity to harvest 100kg of alga and it stores the loan in ten containers attached on the upper side. The unit is less powerful but is created with more intelligent ideas. The shape of the unit is similar to an insect with four legs. Algae are used for energy production due to the high level of oil content. Algaster helps in the process of water cleaning in polluted areas where algae expansion may go beyond normal conditions. Once the unit stops its storage process then a hot-air-balloon brings it on the surface.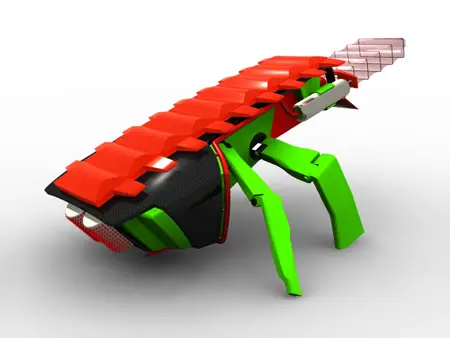 Some description from the designer :
Algaster uses algae for biomass production, because of their high oil content (several energetic industries are taking this into account from spain to japan). At the same time it provides eutrophic water cleaning (creating energy from pollution, in a way).
The system is composed by several machines, as needed (it could be used in sea water as well as in lakes). Every machine is independent (controlled by a GPS system and driven by robotic legs so it doesn't destroy the underwater ecosystem) and acting as unit of an insect swarm.
Every unit harvests algae, cut them in little pieces (to make them dry out sooner) and treat them with UV rays (this way sterilizing algae's spores). Then the load is stored in nets (contained in ten sliding boxes in the back of the machine). When the net is full with treated algae, an inflatable structure closes it and brings it on surface. When every net is full, an inflatable structure brings the machine on surface too. Power supply is provided by solar cells, on the back. In this way, while in the surface without net-containing boxes, it fully recharges. Every machine can harvest a 100kg load every day (10kg every net), a 10 machine system can harvest 1ton of algae!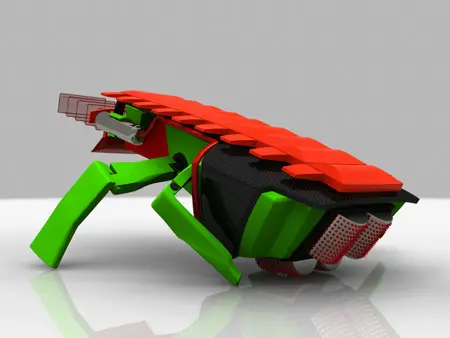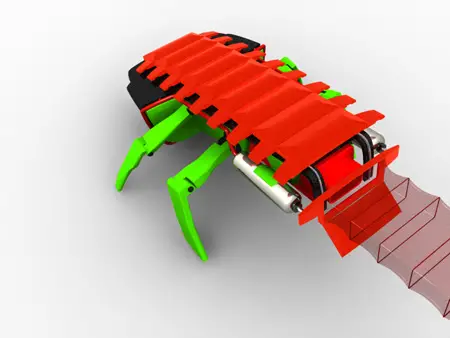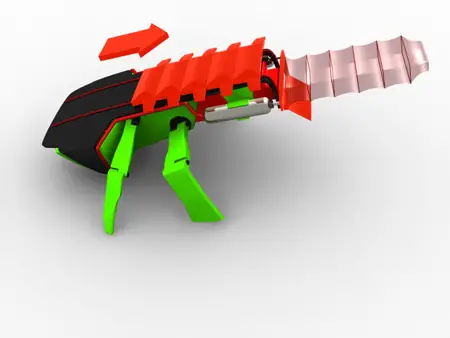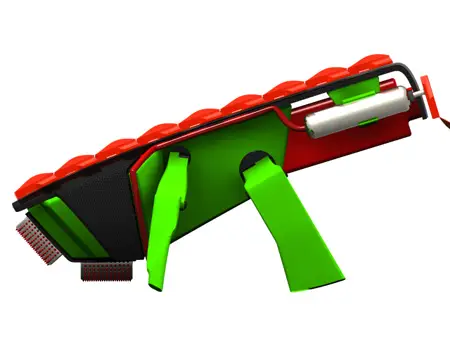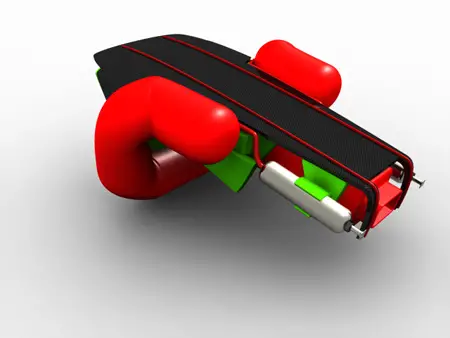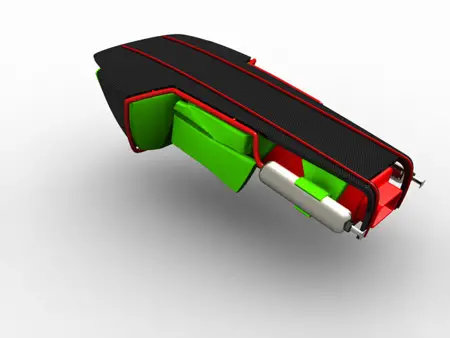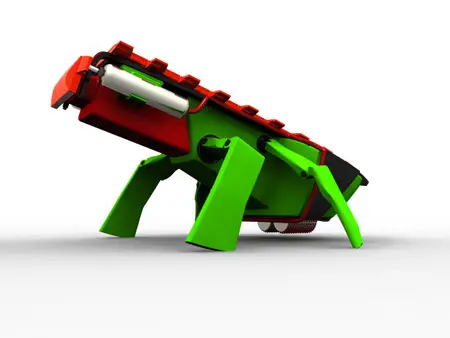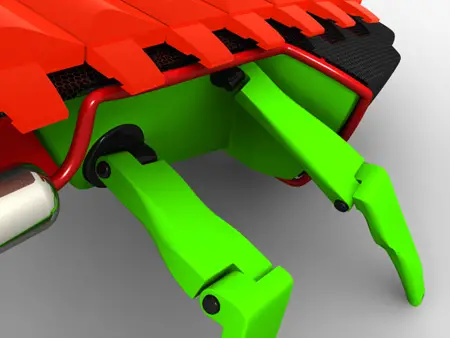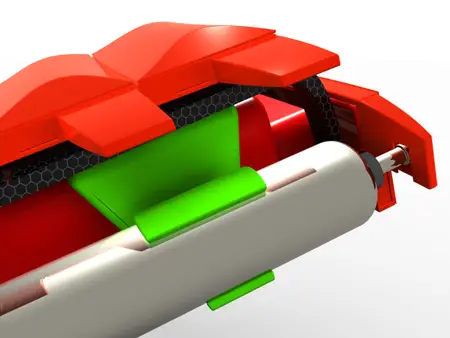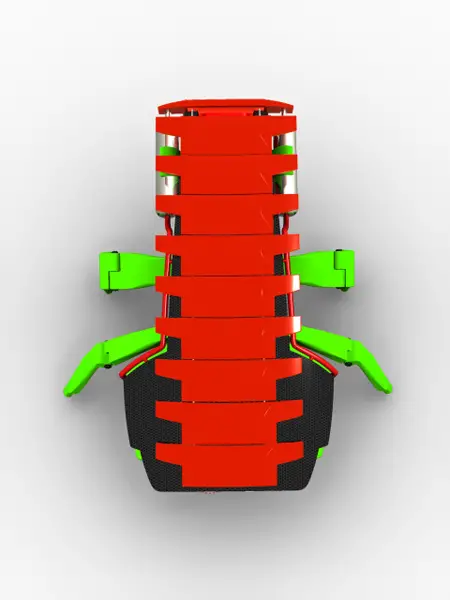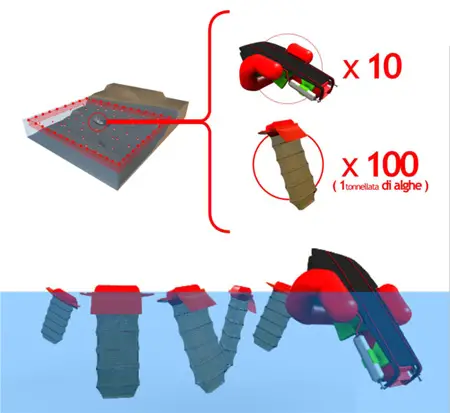 Designer : Stefano Pertegato, Philipp Frank, Marco Nicoletti, Francesco Schiraldi, Eloisa Tolu
*Some of our stories include affiliate links. If you buy something through one of these links, we may earn an affiliate commission.