Designed by Richard Sapper, Alessi Sapper Kettle alerts you with pleasant melodic whistle while boiling water. This kettle is made of 18/10 stainless steel with specially designed brass whistle that makes sound just like a flute. So instead of hearing shrill sounding whistle, you'll be hearing melodic sound that put smile on your face. This kettle features a capacity of 2.11Quarts, magnetic steel heat diffusing bottom, and ergonomic handle. Don't over filled your kettle, the melody would sound much better.
Alessi Sapper Kettle has been around since early 1980, and its popularity doesn't seem to come to an end very soon. Many people admire the originality of the design, quality, and creativity.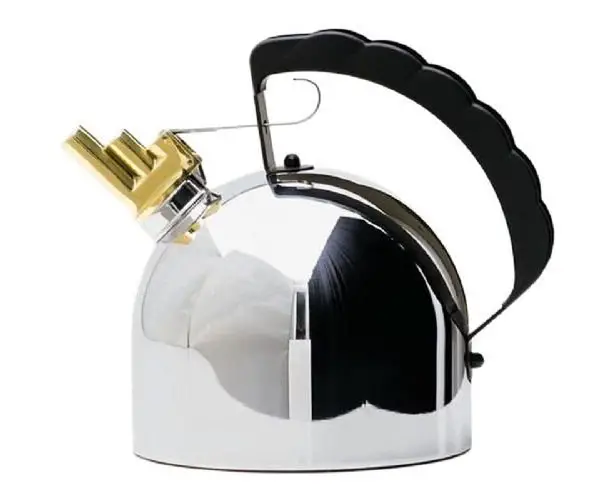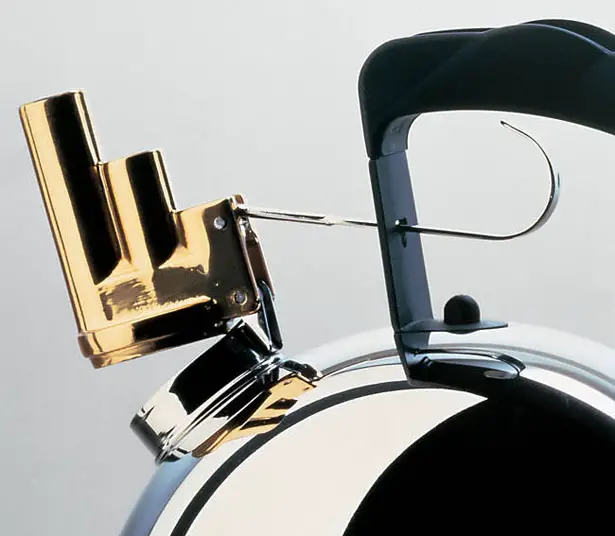 The weight is just perfect, not too heavy and not too light. Some people complain about the handle becomes too hot, this shouldn't be an issue if you set the flame just right and position the handle at the edge of burner instead of the center. The timeless design and quality construction allow Alessi Sapper Kettle to stay in the kitchen from one generation to the next. It's a nice gift for any homeowner.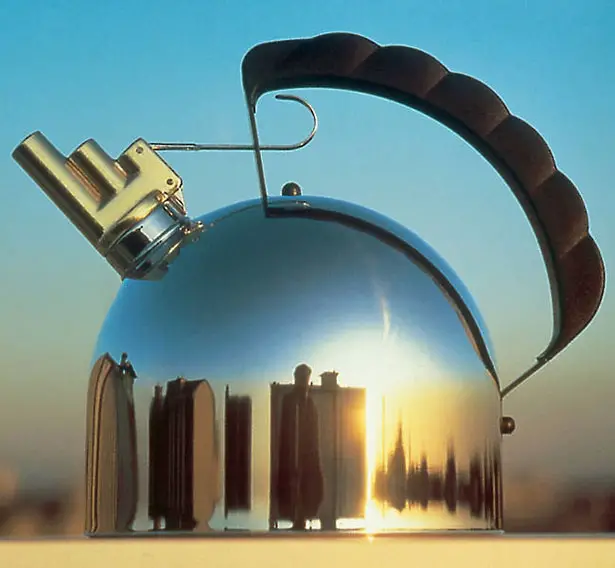 *Some of our stories include affiliate links. If you buy something through one of these links, we may earn an affiliate commission.