Stunning, yes, that's one word that can describe Akrapovič Full Moon Concept Motorcycle. This futuristic concept was unveiled by Akrapovič at the Bad Salzuflen Custombike Show in Germany, it managed to captivate all audience of the show from visitors, photographers, journalists, and selected guests. This awesome motorcycle has been designed and developed with the help of Slovenian Dreamachine Motorcycles, the same team that produced the iconic Morsus in 2011. similar to its predecessor, Full Moon features extravagant, technical exceptional, promotional bike design.
Since this project was designed as continuation of the Morsus story, the personality of this bike has been designed to be completely different to excite anyone who hasn't been impressed the Akrapovič's first prototype machine, you know, if there was anyone at all.
Designer : Akrapovič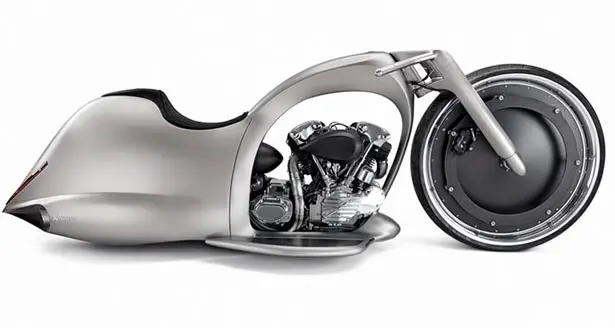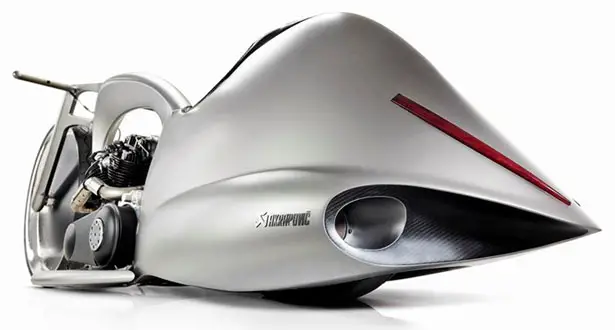 Full Moon project refuses to be categorized in any bike categories, making it a unique motorcycle. The name was inspired by huge aluminum and carbon thirty-inch front wheel, completely visible, thus giving impression of a full moon. For more than 800 hours in creating this badass machine, this motorcycle features S&S Knucklehead 1,524 cc engine and two modified custom-made Akrapovič exhausts. The frame and bodywork are entirely made out of sheet metal and form an extension to the exhausts.
The steering can be done automatically, thus, allowing a minimalist steering rod without any visible cables. Full Moon is able to stand upright when parked, thanks to its hydraulic suspension. It's definitely not your conventional bike and the company has done a great job to make sure of it.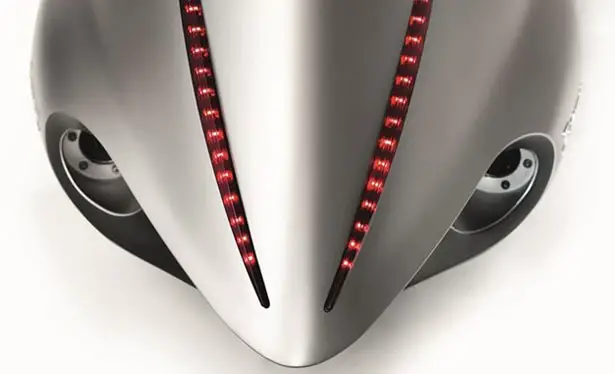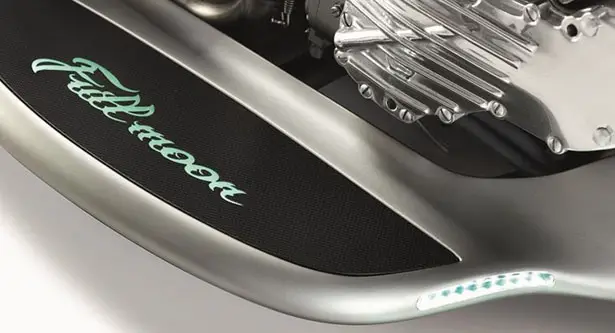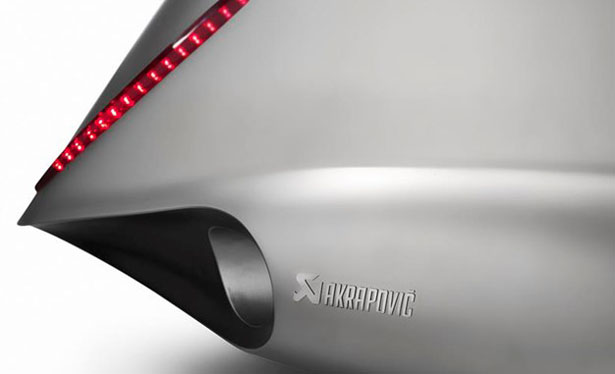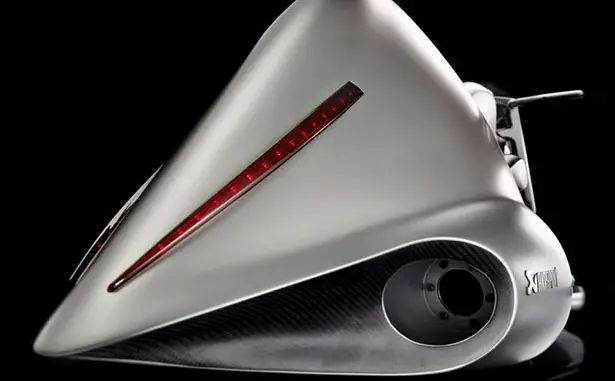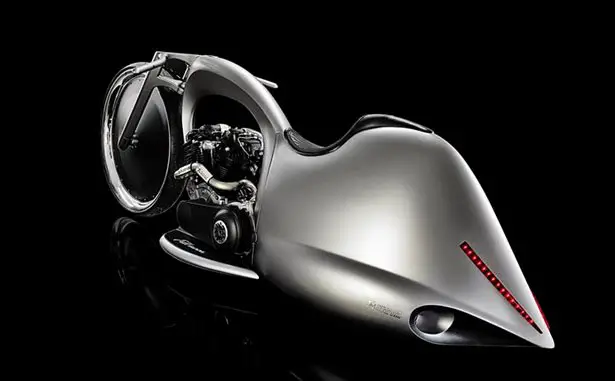 *Some of our stories include affiliate links. If you buy something through one of these links, we may earn an affiliate commission.