AiryTail is a concept air purifier that you can wear it just like a mask, similar like LG Puricare. We all know that the air around streets with heavy traffic is polluted with harmful particles and dust. There are many pedestrians, motorcyclists, and residents around these areas are exposed to pollutants every time they breathe. AiryTail is designed to help improve air quality not just for its user but also people around them.
AiryTail uses a "Dual Airflow System" to create two airflows that send clean air to motorcyclists and others around them. The system works together to produce a big impact in cleaning air despite how individual contributions are limited. It's a small yet functional product that supports on a better global environment.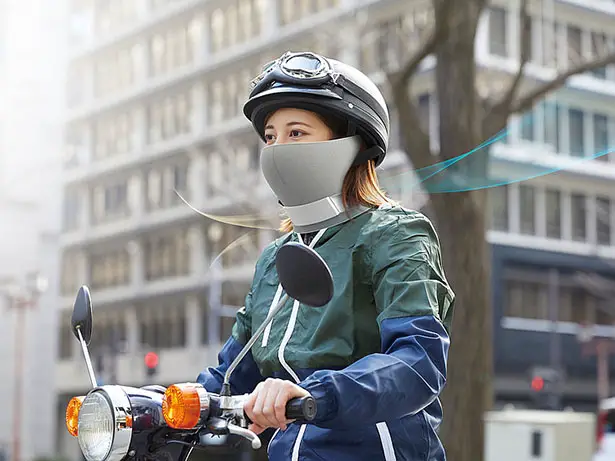 AiryTail is equipped with two filters that effectively capture airborne pollutants such as PM2.5, pollen, and dust and send only clean air to its user. It receives air while riding and uses it to cool area around motorcyclist's neck. A single motorcyclist who wears AiryTail can release clean, filtered air equivalent to the respiratory volume of about 30 people or around 14,000 liters of filtered air when you drive at 30km/h for one hour. Can you imagine if more riders wear this wearable air purifier? It would create positive impact on the surrounding environment. AiryTail also uses 99% UV cut and water repellent functions to increase riding comfort.
In the future, AiryTail smart, mask-shaped air purifier can also come with a point-based system. It gives motorcyclists points based on the volume of air that they've purified. These points can be used to purchase replacement filters or other sponsored products.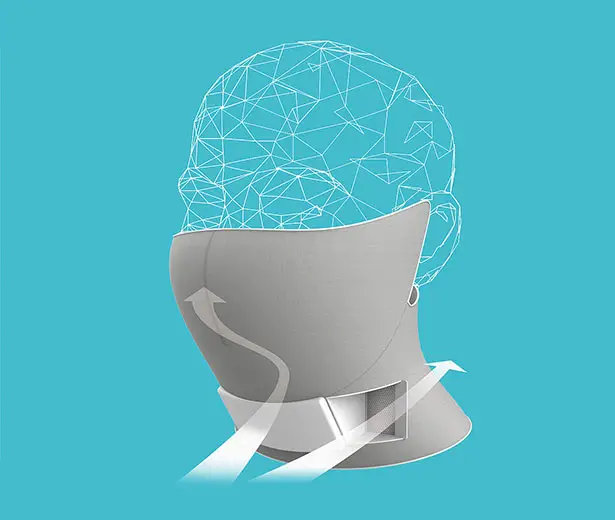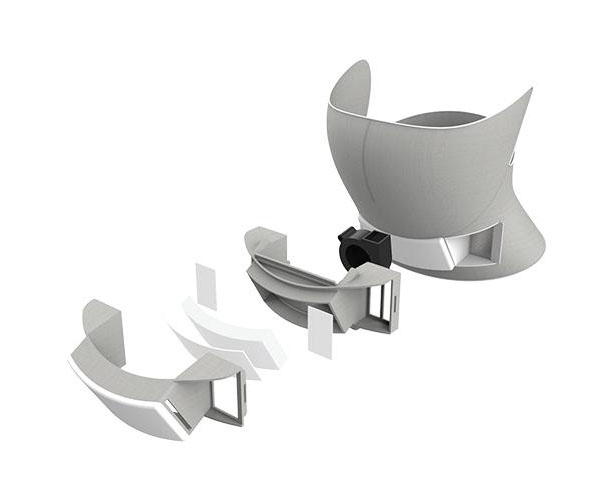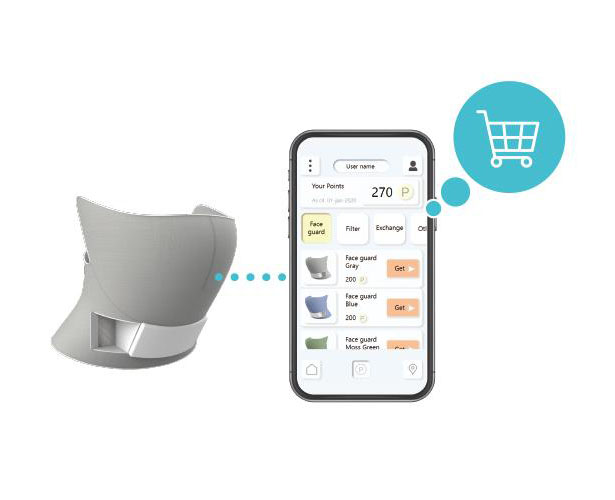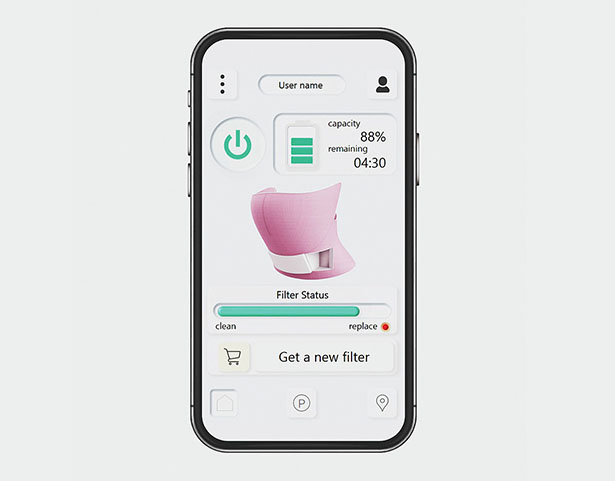 Company: Panasonic Corporation, Japan
Design Lead: Yamanaka Kanae
Design: Kato Masaki, Morita Yoshiki, Sako Kentaro
*Some of our stories include affiliate links. If you buy something through one of these links, we may earn an affiliate commission.