Airy Scoliosis Brace has been designed to eliminate typical brace's limitations of long-term fabrication which is low patient compliance and non-recyclability. With Airy, patients can easily adjust the brace to accommodate their bodies such as future growth for three years, it is made possible by Airy's repositionable feature.
Inspired by scoliosis brace built by UNYQ and the architecture from the Light Cheneau brace, Airy Scoliosis Brace uses a computational design technique by integrating those two methods and iterating on them. The main goal of this project is to come up with an off-the-shelf scoliosis brace that everyone's willing to wear for enough hours a day, including teenagers.
I eventually landed on a concept that has the same architecture of the Light Cheneau brace, a scientifically validated brace, which is consisted of an aluminum back support and 4 side pieces, that allows the brace to be adjusted to fit all body types. However, I modified each side pieces to be symmetrical, so that people with left or right curvature can share the same brace and replaced the front closure with a 3-point connection made up of heavy-duty nylon cord instead of noisy Velcro strap.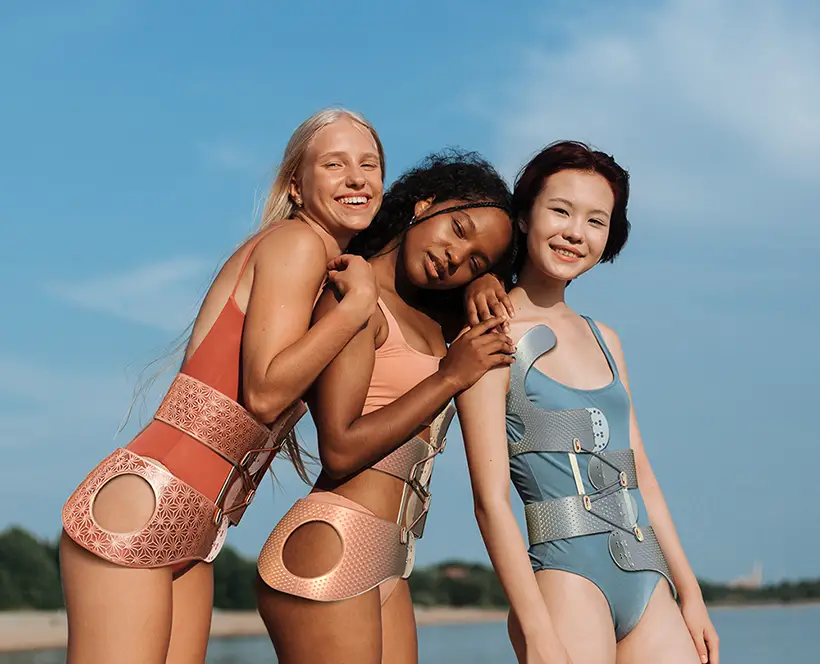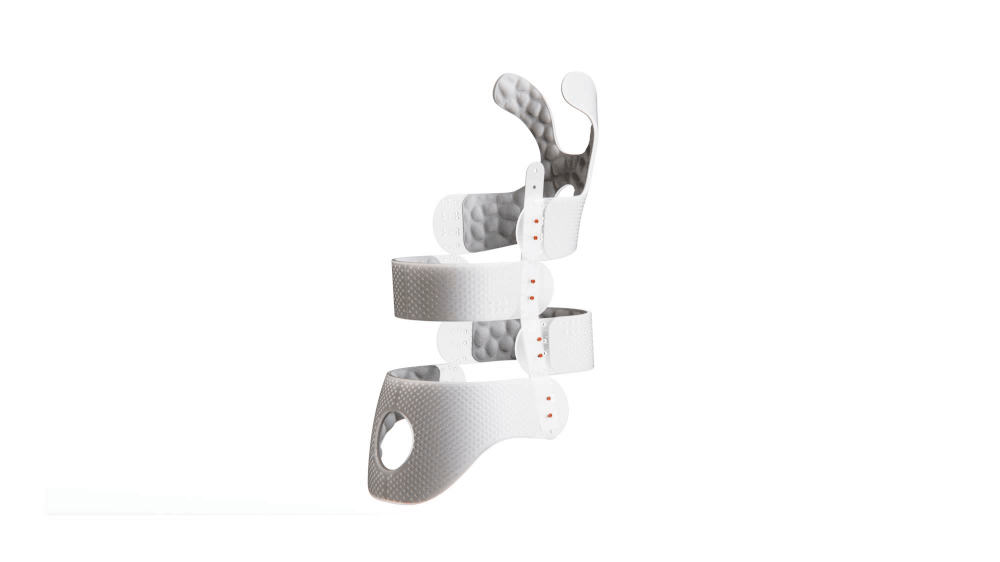 Airy Scoliosis Brace by Sangyu Xi is designed with multiple perforations on the brace and rails that allow user to setup the brace at home easily. The web platform of Airy provides a installation guide that's delivered to the patient's house together with this product. Just follow the guide, every user can easily setup their own brace, and when they outgrow it, they can adjust the height up to 4.2-inch to fit them for at least 3 years. Furthermore, by utilizing Grasshopper's topology, the structure can be optimized to save a large amount of materials without sacrificing its strength. There's a built-in sensor to track user's wearing time, this way, both patient and doctor can analyze and uncover compliance issue instantly about the treatment plan revisions when needed.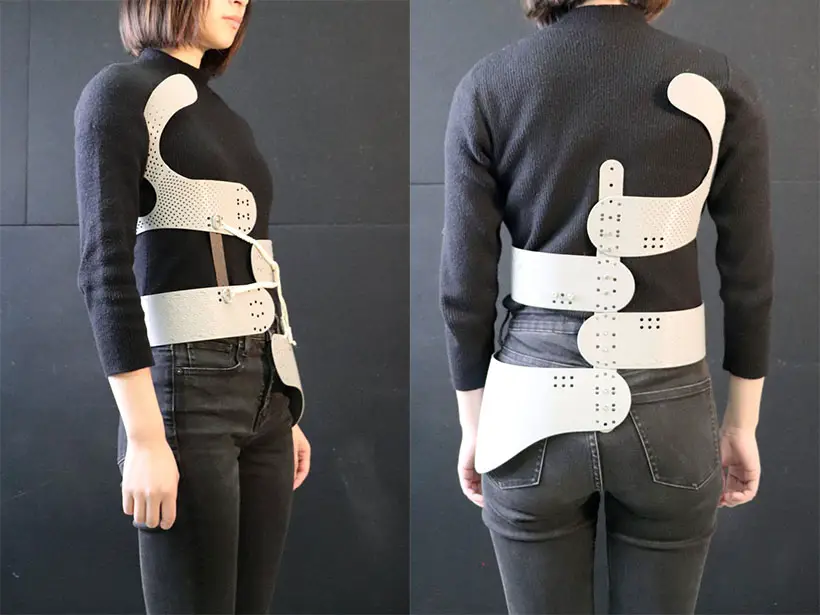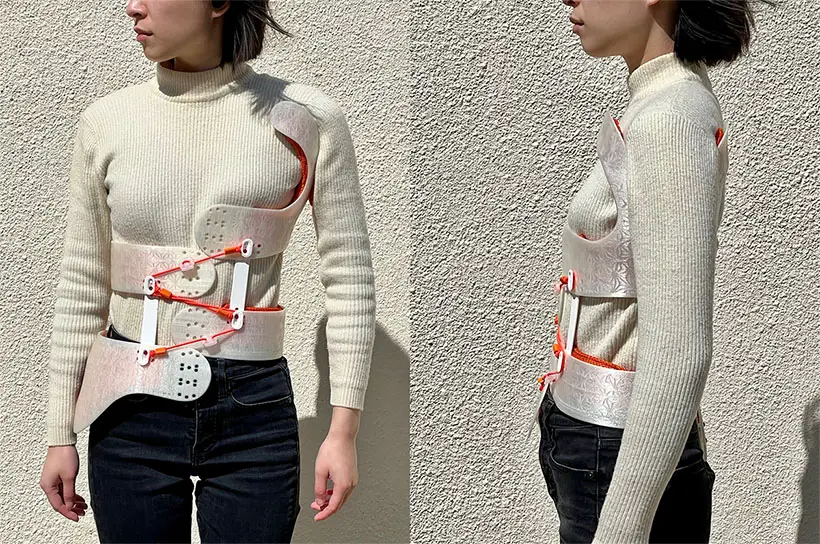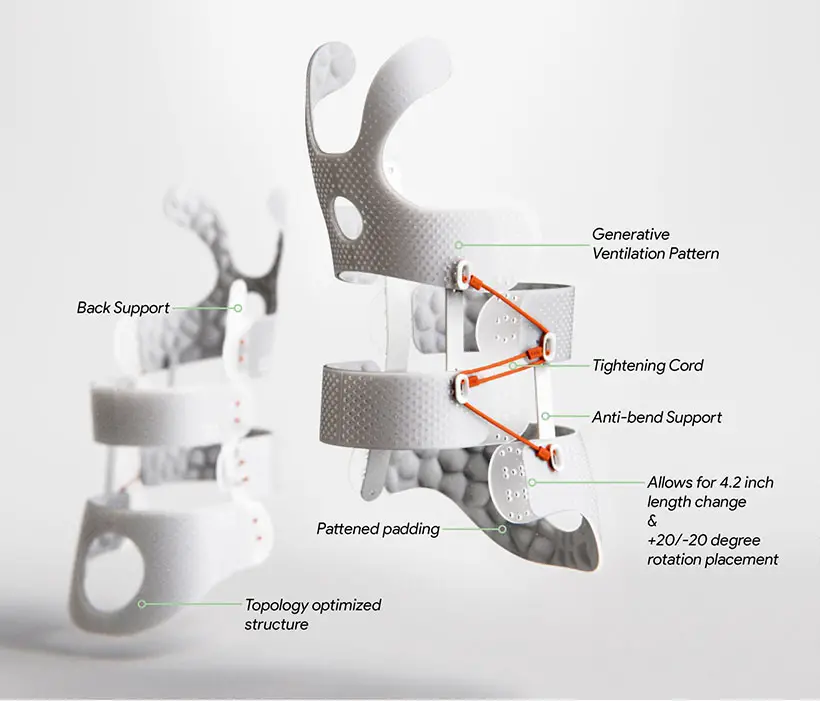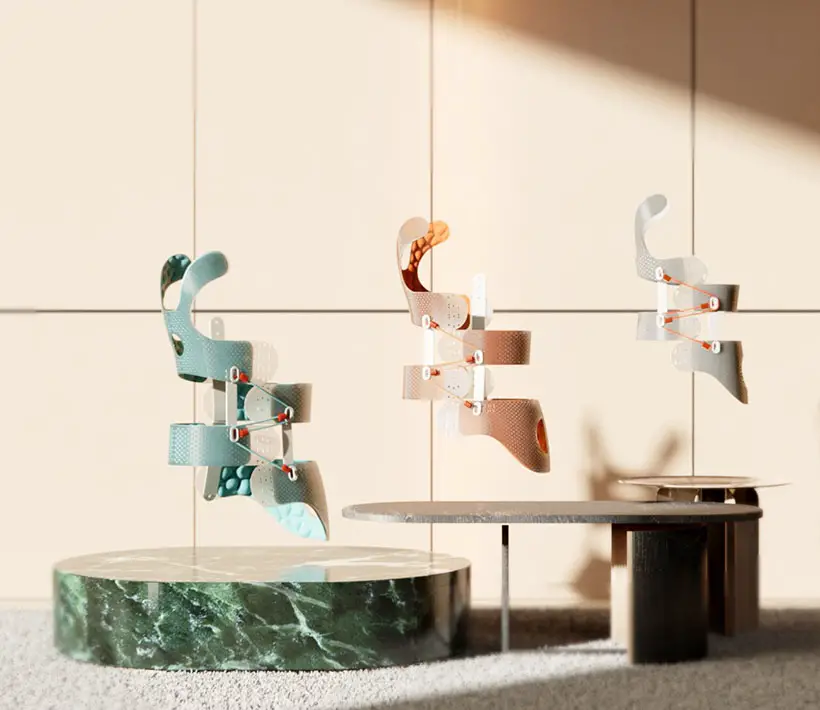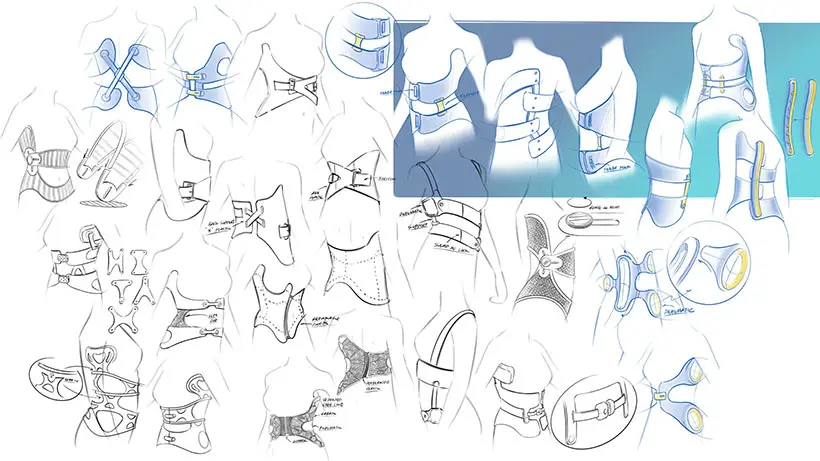 *Some of our stories include affiliate links. If you buy something through one of these links, we may earn an affiliate commission.