AirTreem system is a conceptual air purifier that takes natural form as inspiration. It's a functional intuitive device that works based on well-known principles to provide you with a product that cleans atmosphere at your home or office. It has the ability to monitor the pollution level of your environment when you are out of range the AirTreem.
Designer : Denis Garmash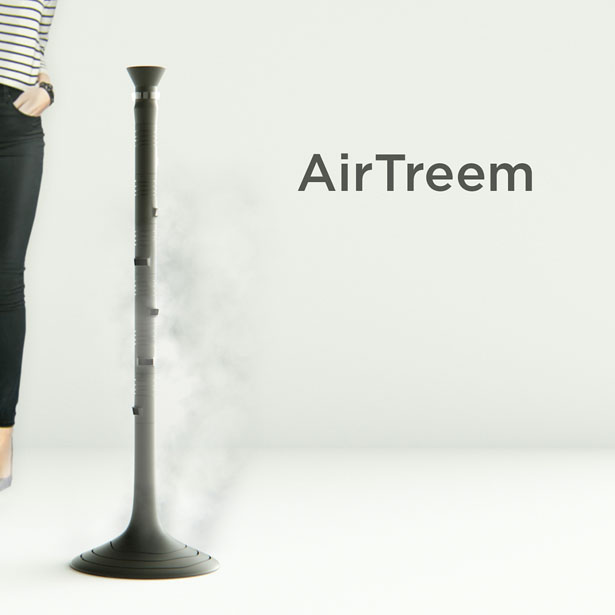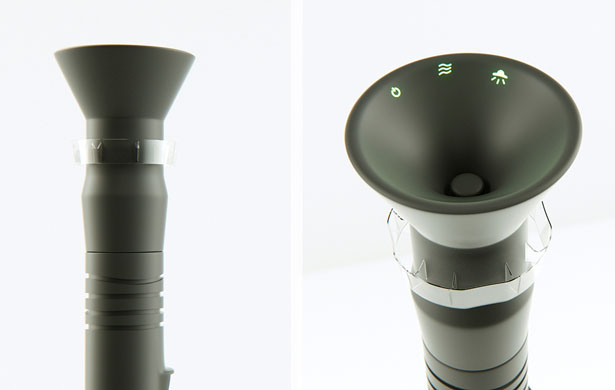 How it works?
In the morning, you can pour a glass or two of water in AirTreem, then take AirTest with you and get to work, it'll purify the air in your house while you are away. The AirTest helps you maintain your health simply by clicking the button on tester and watch the air condition around you.
When you arrive at the office, turn on the desktop version of AirTreem to provide you with clear and safe atmosphere.
For every few hours, there are little cleaner droids from the large AirTreem at your home that will remove airborne particles with its built-in Hepa filters. The overall system provides you with proper humidity while purifying the air. Those flying droids are self-service, they can go back to the AirTreem to clean the filter as well as recharge themselves. There are induction recharging devices inside AirTreem that allows you to recharge AirTest as well.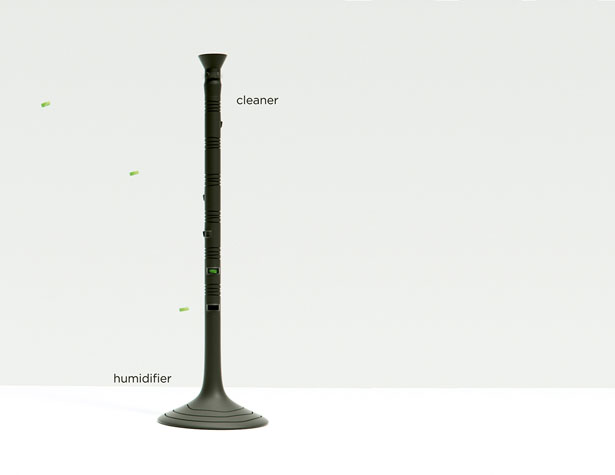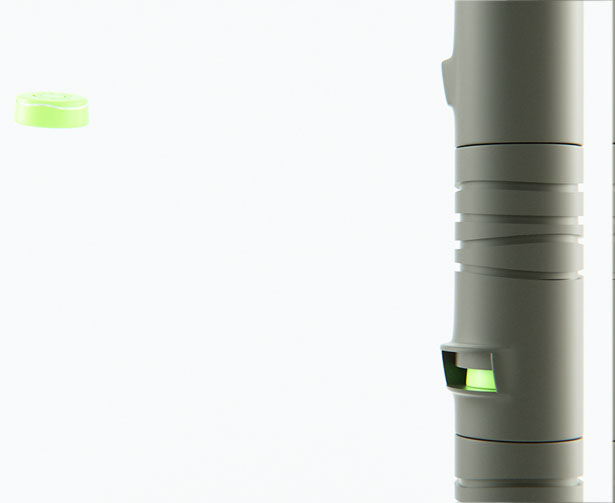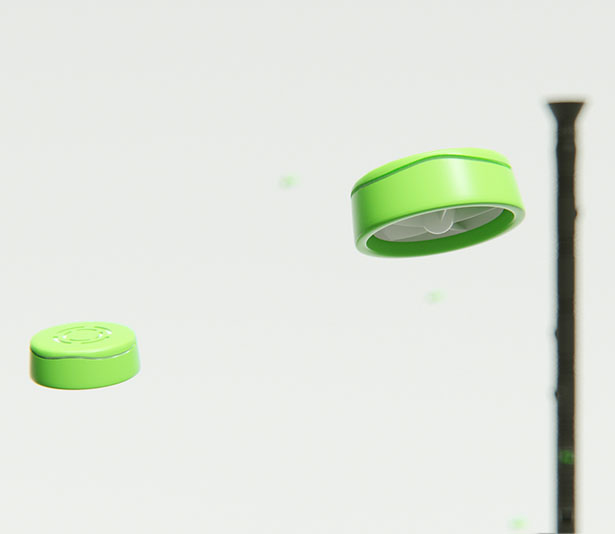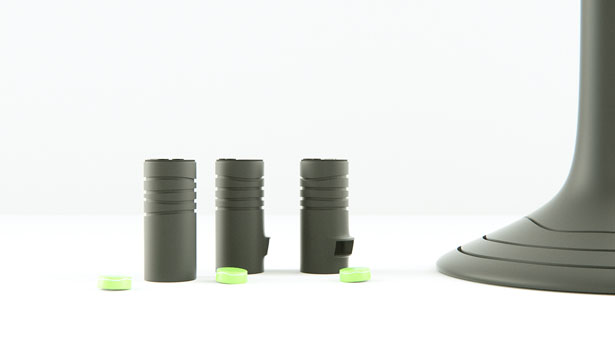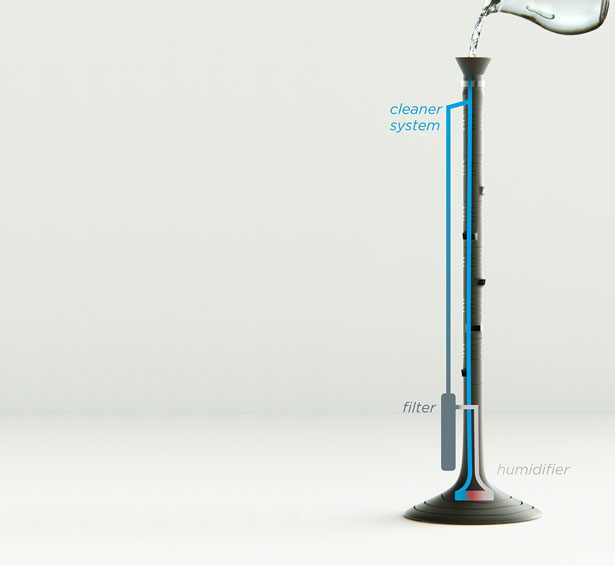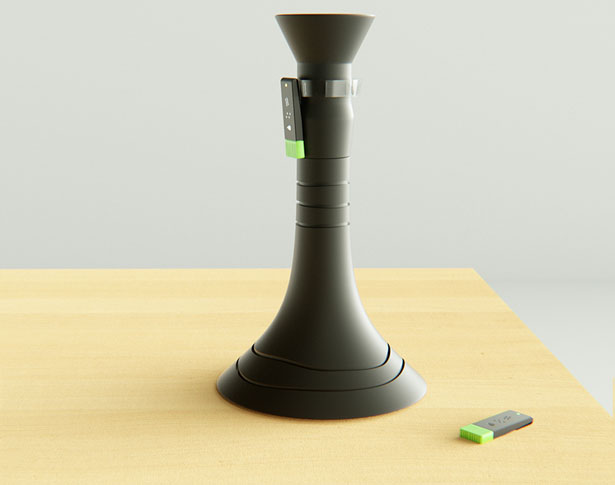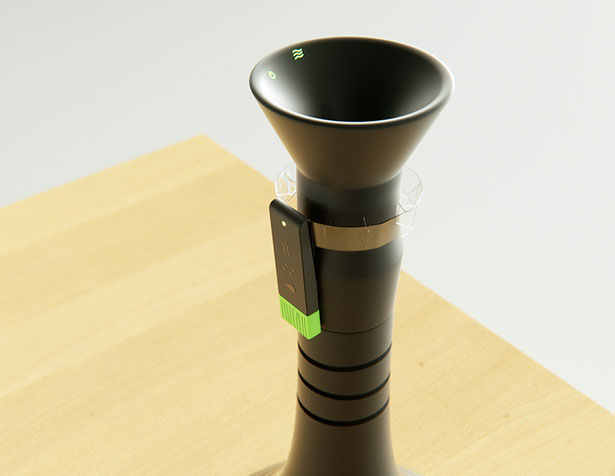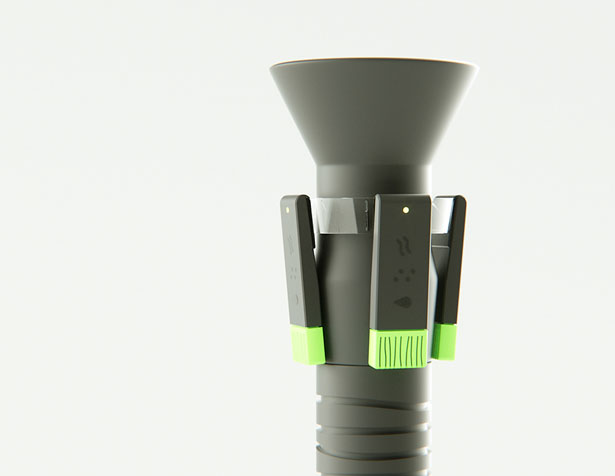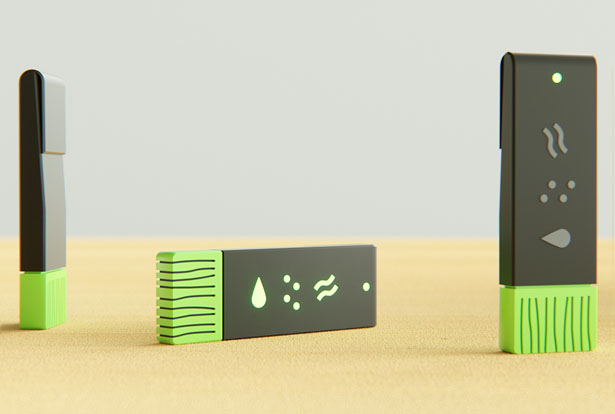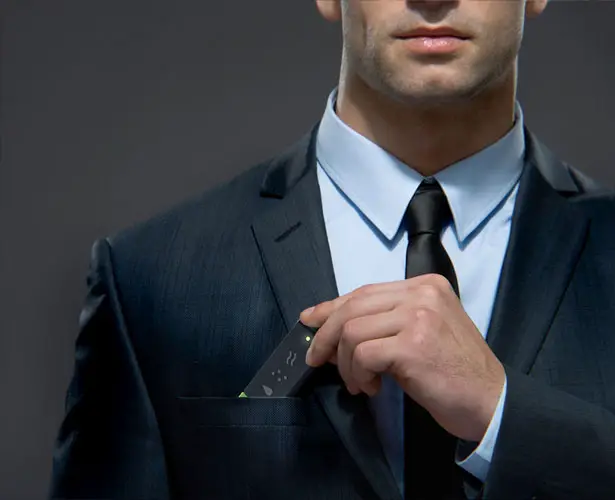 *Some of our stories include affiliate links. If you buy something through one of these links, we may earn an affiliate commission.