Inspired by a turbine of an airplane, this Turbine Clock is designed with an outer rim and central disc that consists of 60 blades, each blade is twisted along its length to replicate turbine blade design. The outer rim blades are parallel to the dial surface while the middle turn to be perpendicular to create cool shading effect. You get to see the wall behind the clock that peeps out between blades around the central disk. The outer rim features short steel pins, creating stylish touch along the perimeter.
Handcrafted from birch plywood, the wooden parts are manually polished but left untreated to deliver natural beauty.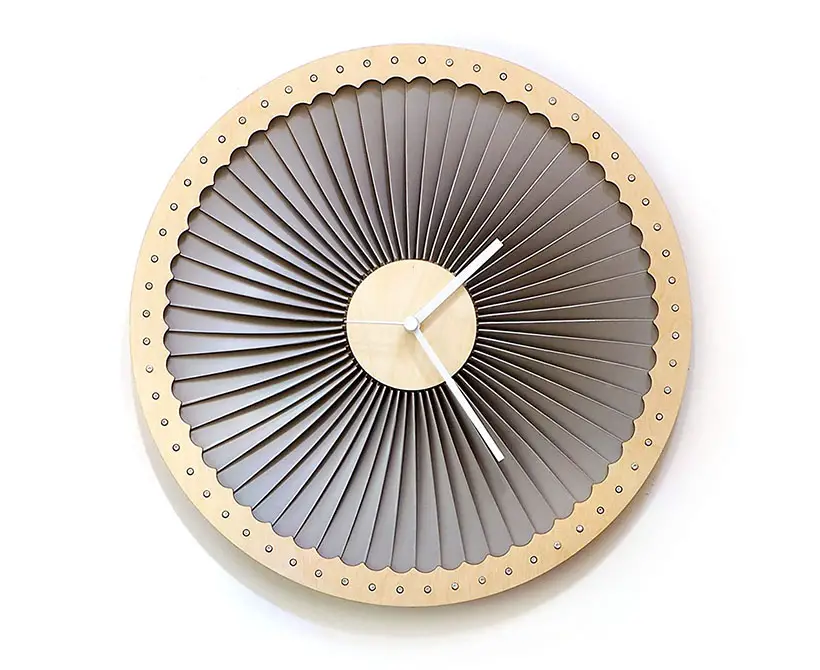 Available at Amazon, Turbine Wooden Clock is designed and crafted by Ercsényi Miklós, an architect based in Budapest, Hungary. He loves working with plywood and laser cutting, all of his creations are designed in-house and some are made with rare techniques in an up-to-date layout. Those white hands of the clock move in silence, it runs with just 1pcs. AA type 1.5v battery. Manually assembled, each clock would be slightly unique due to the nature of the wood.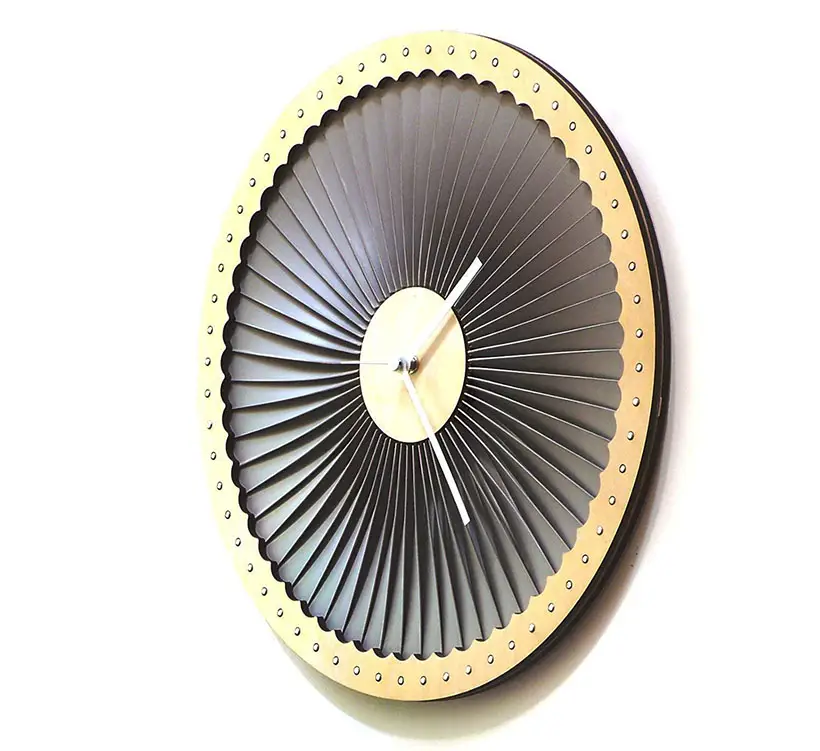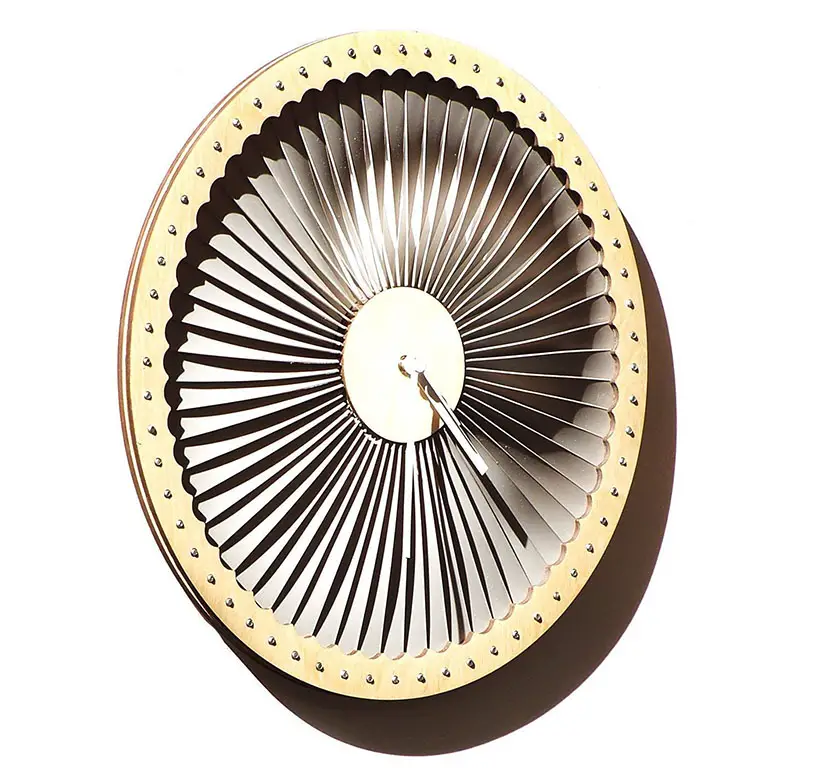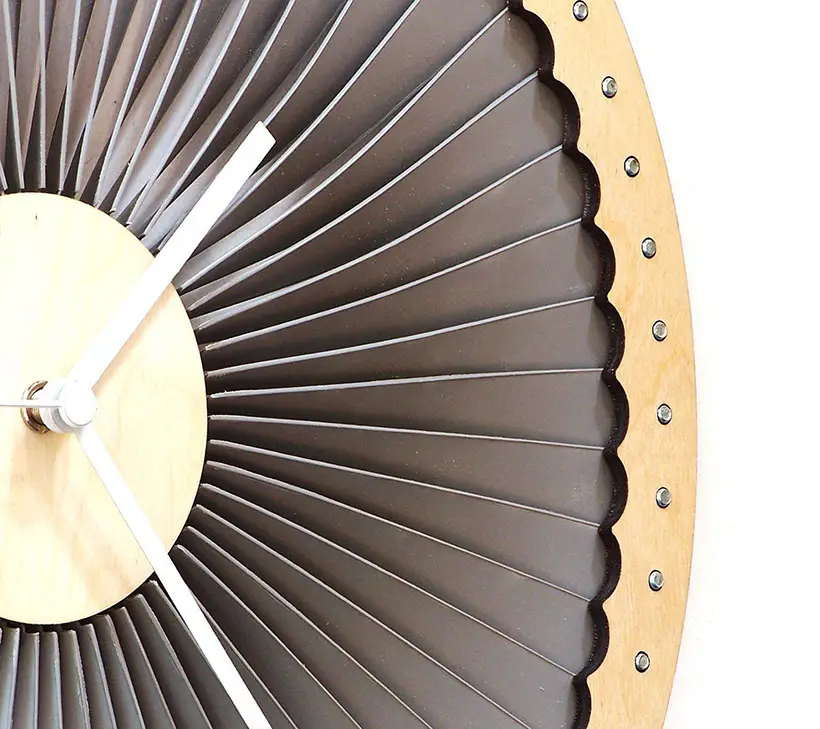 *Some of our stories include affiliate links. If you buy something through one of these links, we may earn an affiliate commission.