Lightfog, a Thailand design company has won Red Dot Design award for its concept bike that creates better air quality, Air-Purifier Bike (APB). This bike incorporates an air filter between the handle bars that traps dust and pollutants from the air. It also features photosynthesis system (with a water tank) that produces oxygen, an electric motor, and a battery, all of them work together to purify the air and produce oxygen.
While the cyclist is riding the bike, air passes through the filter from the front and then cleaned and released toward the rider. The purifying process runs on pedal-power, the bike frame houses the photosynthesis system but even though the bike is parked, the purifying process still continues using battery power.
Designer : Lightfog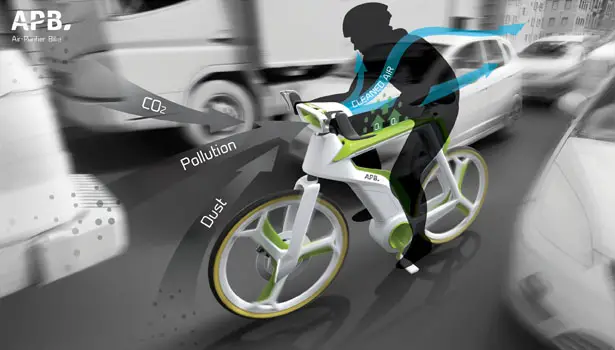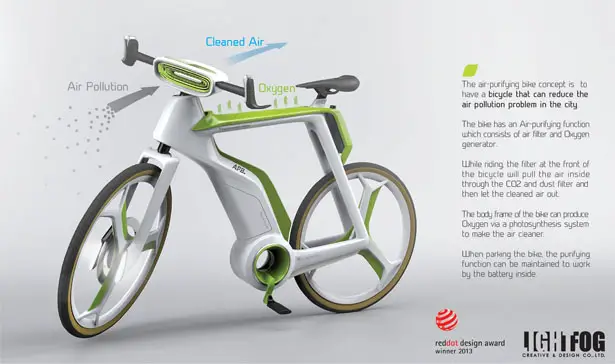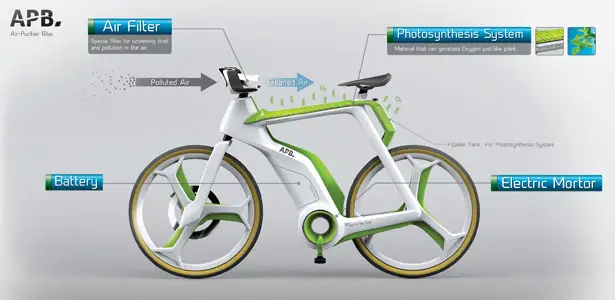 Click above image for bigger view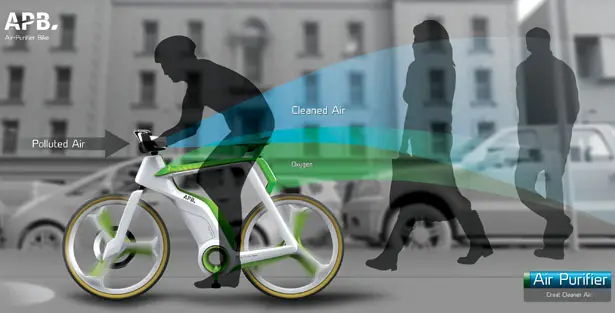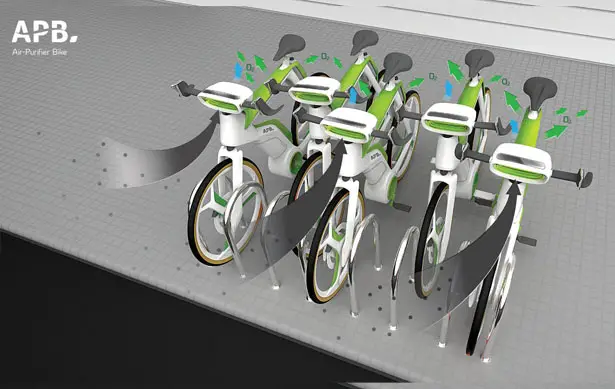 *Some of our stories include affiliate links. If you buy something through one of these links, we may earn an affiliate commission.