The inspiration behind Air Drop concept was to provide cleanest air as possible for home owners, especially when you live in polluted city. This small device cleans the air using 2 filtration methods: standard filter to remove any airborne particles from the air, the second method is the growth of air plants. If you don't know what's an air plant is, it's a plant that can grow only with sunlight and air, you don't need any soil. NASA has done some studies and found out indoor plants have been proven to be very effective in controlling indoor air pollution, these plants are also able to absorb gasses such as formaldehyde, benzene, and trichloroethylene.
Aside providing you with clean air, Air Drop also functions as decorative piece. It will become your pet and due to its high level of self sufficiency, all you need to do is to water it. The designer mentioned that this item would bridge the gap between electronic function and the living qualities of nature for all urban dwellers. User can hang Air Drop near a window or perhaps more than one to increase its effectiveness.
Designer : Jillian Tackaberry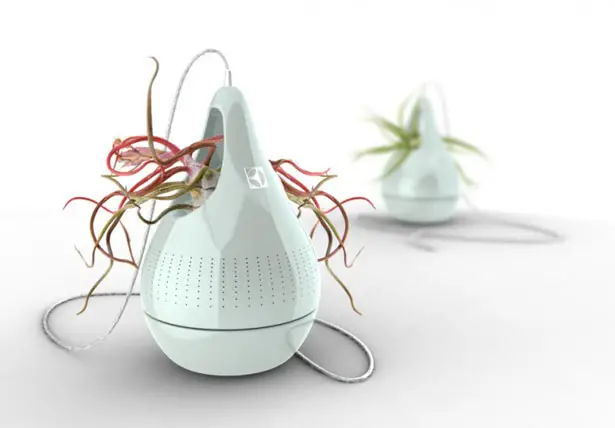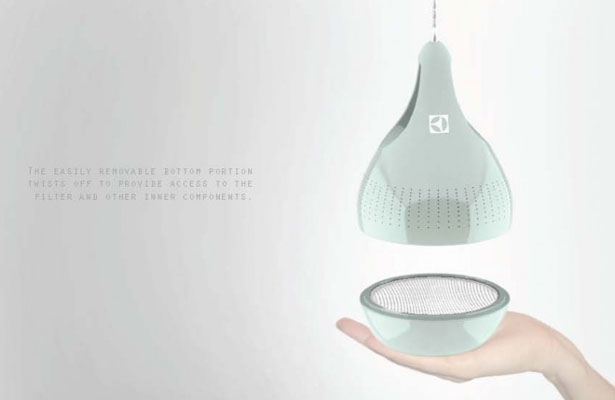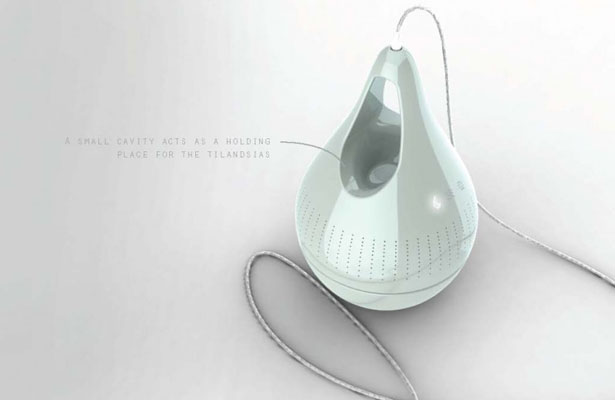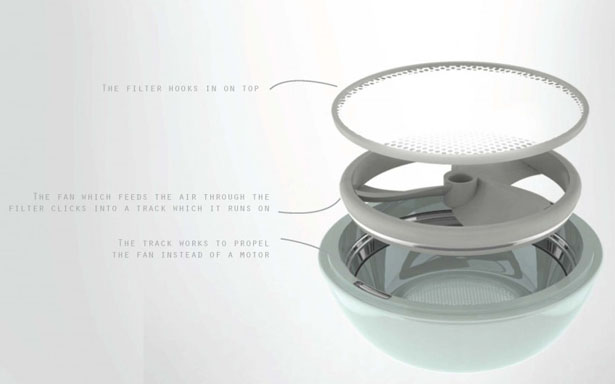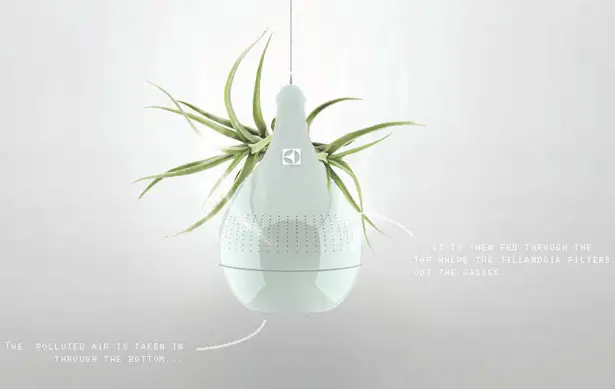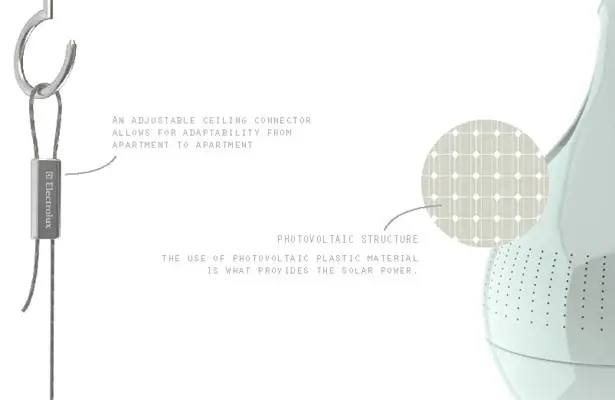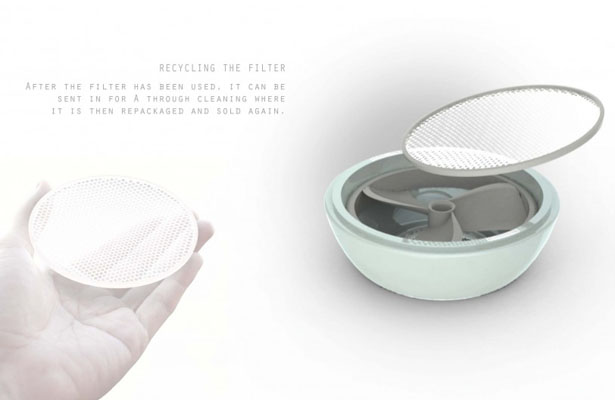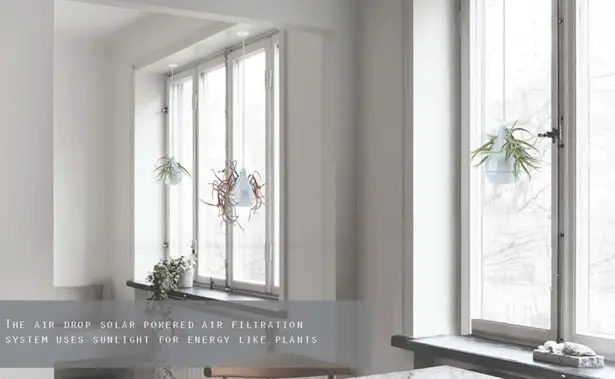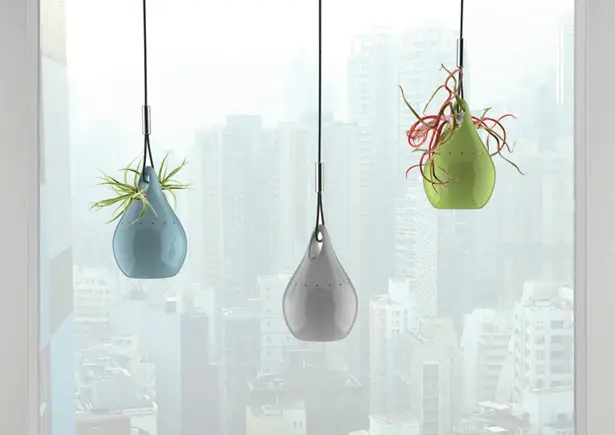 *Some of our stories include affiliate links. If you buy something through one of these links, we may earn an affiliate commission.