To some people, traveling by plane can be stressful, especially for the first timer. They find it's really difficult to find the right gate, even when there are a lot of information boards around. Airport Compass is an airline boarding pass that incorporates a compass to help these passengers find the right gate without any stress. It's been designed specifically for the elderly people, children, and those who unfamiliar with traveling by plane. Airport can seem to be a complicated place, especially when you are in foreign country, language can be a problem. Airport Compass provide the navigation to find passenger's way to their departure/arrival gate.
The compass is powered by a solid-state thin film battery, which needs very little energy and is flexible. The arrow is illustrated on e-paper. RFID (radio frequency identification) technology guides the passenger to their gate, having recognized the passenger's travel route. All the passenger needs to do is follow the arrow. Furthermore, the ticket connects to kiosks within the airport for easy information access about arrival city, such as the weather, transportation, food, etc. Airport Compass is one of great submissions at Red Dot Design Award.
Designer : Kang Eun-Kyung and Park Ji-Eun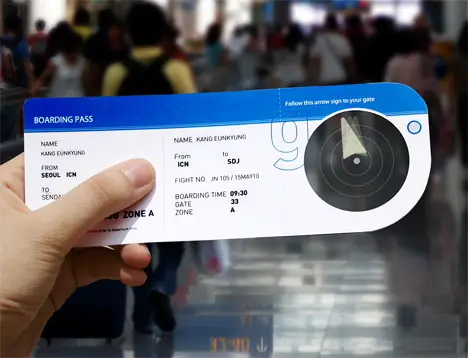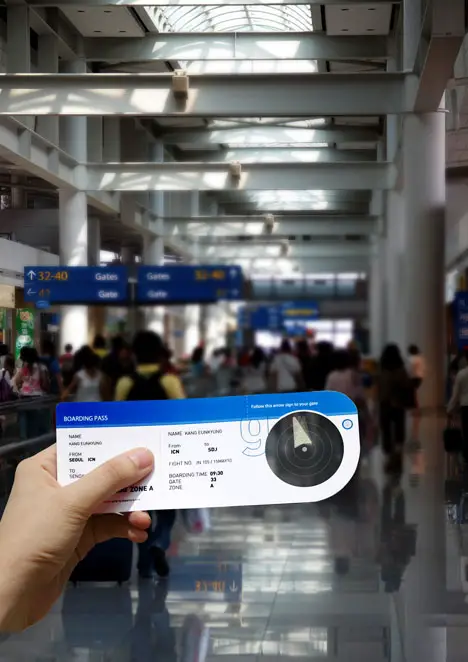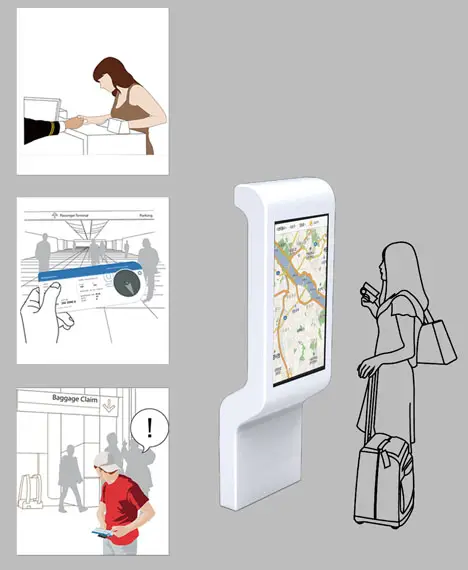 *Some of our stories include affiliate links. If you buy something through one of these links, we may earn an affiliate commission.