Carefully engineered, AeroPress Go helps you brew smooth and rich coffee that you can expect from French press brewed coffee. This travel coffee maker would be a great travel companion to your VSSL Java, even when you don't go camping, this coffee maker would still come in handy for your cabin in the woods.
Designed to be compact, durable, and light, AeroPress Go is able to brew 8oz of coffee at one time and up to 3 shots espresso. It is designed specially for camping, traveling, or going to work, so basically this coffee maker wants to help you to make delicious brewed coffee wherever you go. [Buy It Here]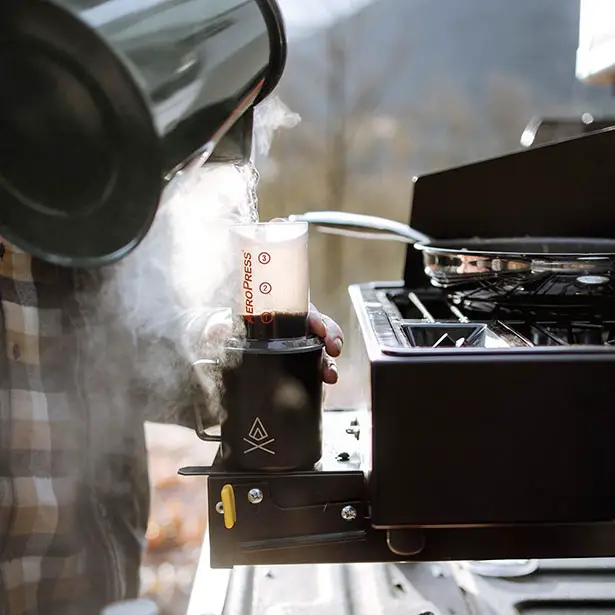 Fast and Easy, AeroPress Go brews hot coffee in just about one minute or cold brew coffee in about two minutes. The result is smooth coffee without bitterness and high acidity, something you can expect from French press brewed coffee. AeroPress Go comes with 15oz coffee mug, furthermore, the design along with all accessories fit inside the mug for traveling, including the one from VSSL. [Buy It Here]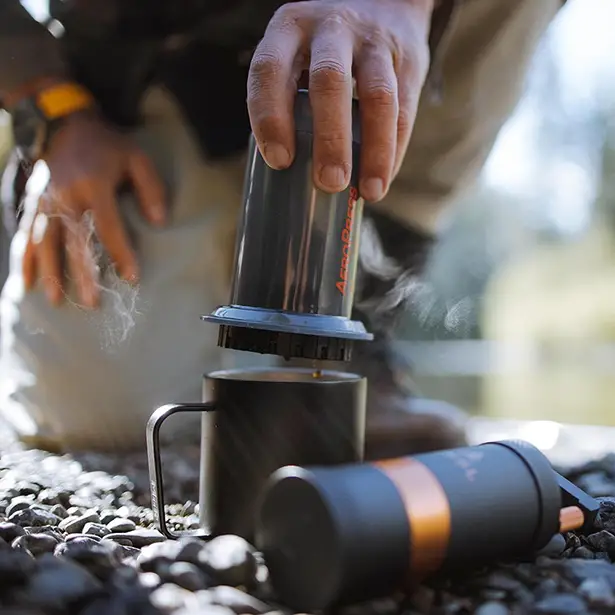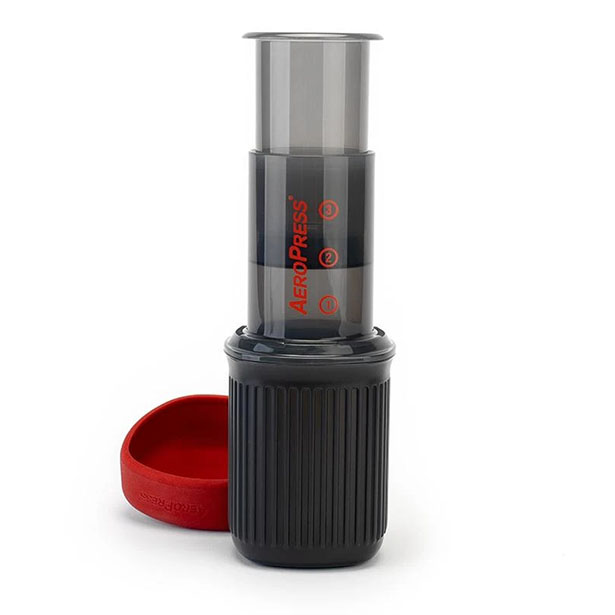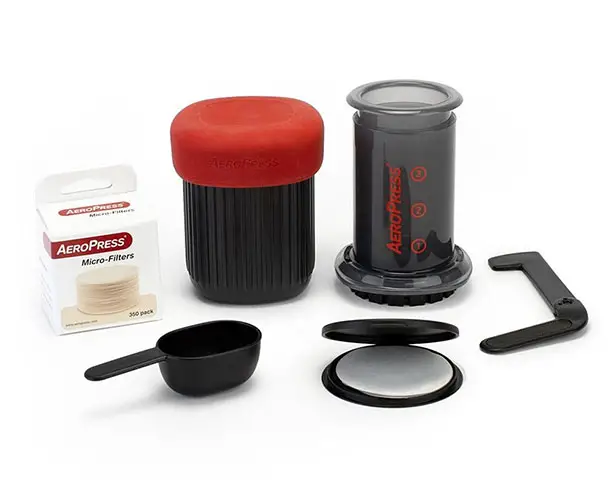 *Some of our stories include affiliate links. If you buy something through one of these links, we may earn an affiliate commission.