Scientists have predicted that we might experience a big shortage of water by the time we reach 2030. Private gardening and greeneries could become luxury activities and be treated as unaffordable for average citizen. AERO is a water harvester, designed for future urban gardening communities.
Powered by solar energy, AERO harvests water molecules from the air, using twisting motions to squeeze out water that gardeners can access at any time and share. This device would be able to produce up to 200 liters of water daily.
Designers : Susanne Duswald and Janis Beinerts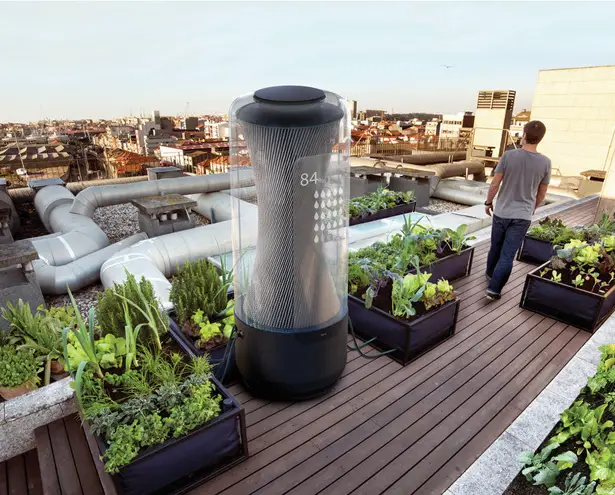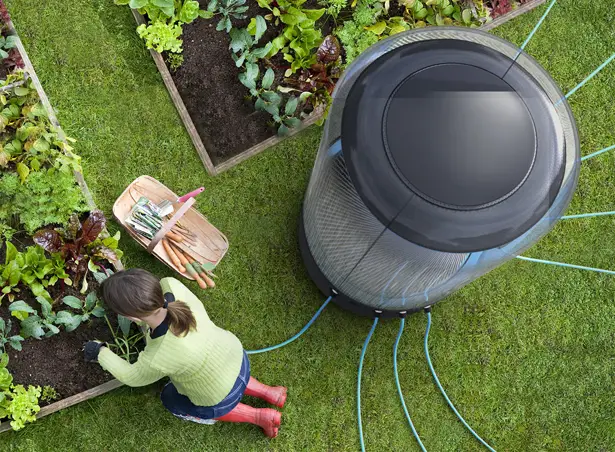 AERO is designed to connect to smart-dosing feeders, it'll automatically deliver the perfect amount of water to plants. This water harvester allows you to create individual watering plans and be aware of how much water is available, avoiding any water waste. Featuring magnetic hose connection system, it ensures easy and secured watering, even when you are away on holiday, other community members won't be able to accidentally detach your watering hose.
Designed to be used by community, AERO makes people connect when gardening. Apparatus can be purchased through a landlord of the residence building or through a community gardening circle. This is a nice way for a landlord to promote greenery in his/her building, utilizing dead space on rooftop areas.
AERO is easy to maintain, a third company will be notified by AERO itself, giving the landlord less responsibility thanks to a well organized system. Available in 2 size options (AERO and AERO-Mini) to fit into a community garden, AERO can be used by anyone, even when you only have a private balcony.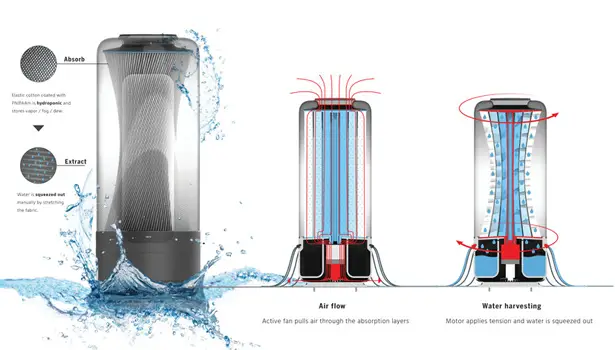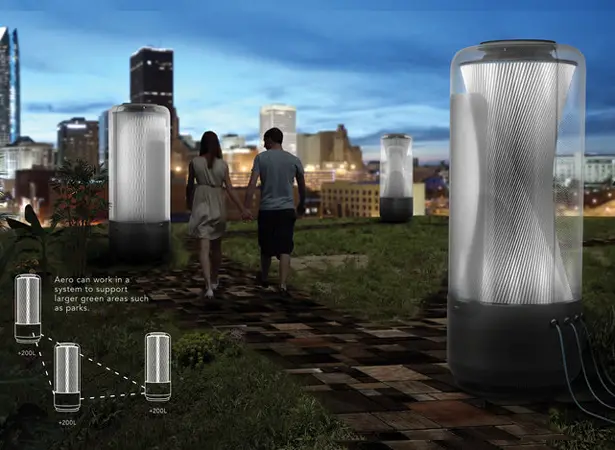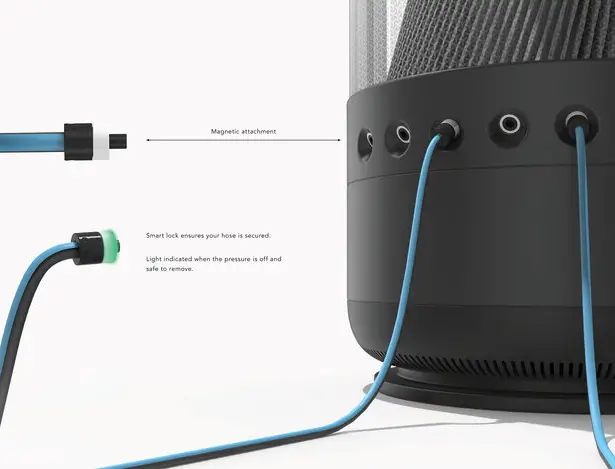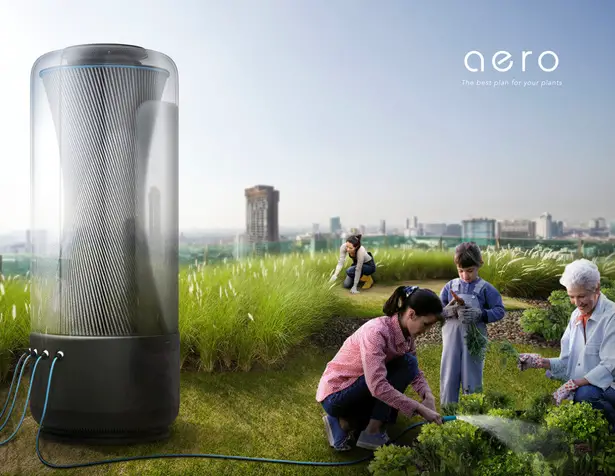 *Some of our stories include affiliate links. If you buy something through one of these links, we may earn an affiliate commission.