People with asthma often reluctant to take their asthma inhalers, this could result in unhealthy behaviors for not taking their medication properly. Aer asthma management system offers modern design that encourages people to be more compliant with their medication. After some quick sketches to find best forms and features, the concept had become clearer.
Aer wants to help people to manage their asthma better, featuring an environmental sensing base, a reliever inhaler (blue), a preventer inhaler (brown), and extra small emergency inhaler. This unit is convenient, discreet, and aesthetically pleasing.
Designer : Abidur Chowdhury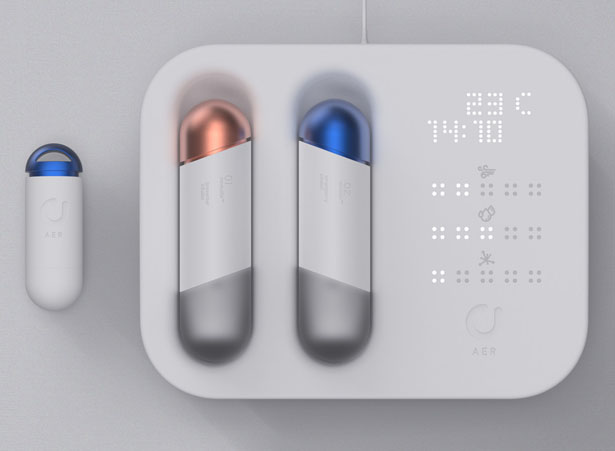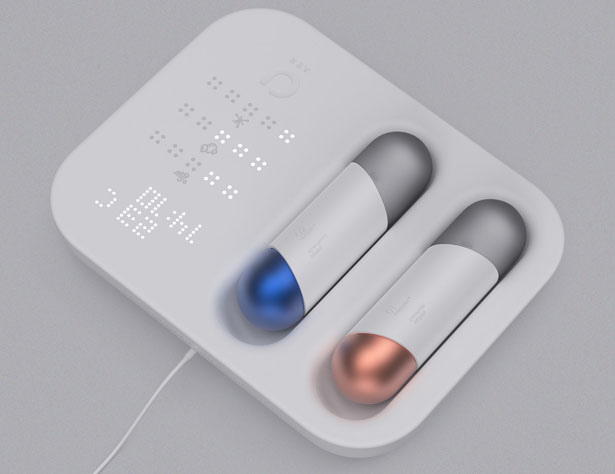 The inhaler unit offers sleek design with Bluetooth connectivity to connect to the app that monitors use through multiple avenues. There's also a much smaller and discreet emergency inhaler, as small as a key ring, where user can always carry it around with fewer stigmas compared to a conventional inhaler.
The sensing base can sense the air quality, humidity, and level of particulates, it refreshes the air that enters through the sensors via centrifugal fan. The output of those sensors is displayed using an LED array of lights. It is also designed to display time and houses the inhalers in style. Aer asthma management system encourages people for routine use through modern and stylish device, the Bluetooth technology tracks where, when, and how well it's been used.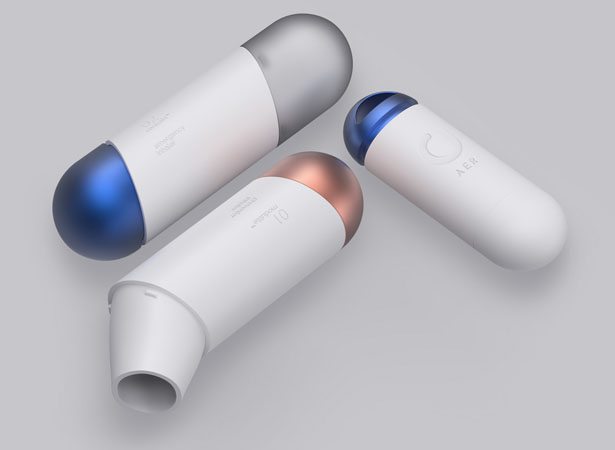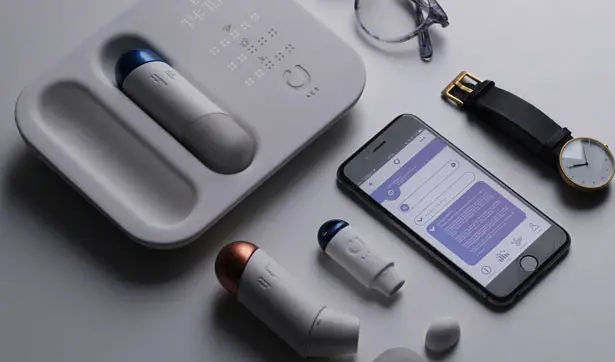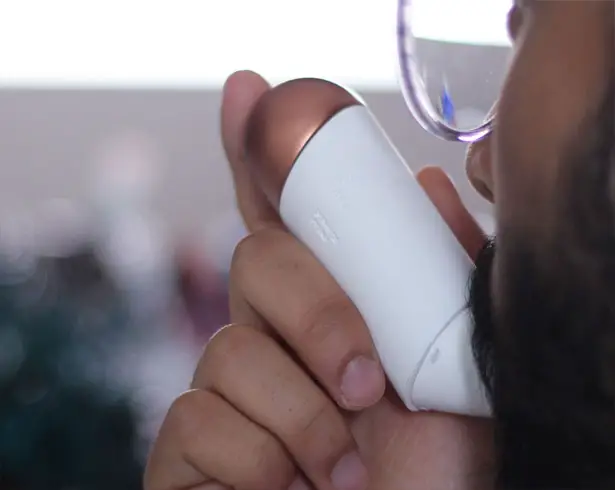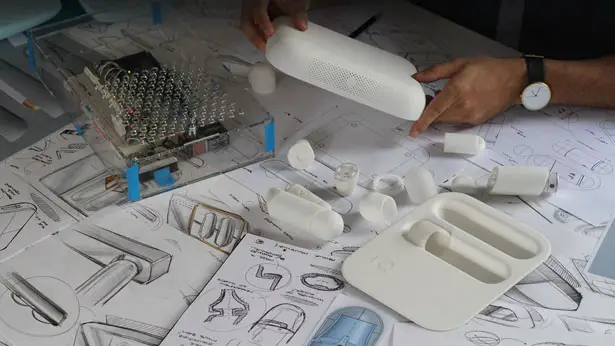 *Some of our stories include affiliate links. If you buy something through one of these links, we may earn an affiliate commission.