There are only 3 days left guys, hurry up! This is a friendly reminder to all designers all around the world, time is ticking so if you plan to submit your design/project to A'Design Award & Competition, you better hurry. It's A'Design Award & Competition last call for submission, the deadline is February 28, 2014, so pick your best works and submit them now.
We have featured an article about this competition, you can read it here, it's a prestigious design competition that will certainly expose your design portfolio to larger audience. The PR push will get the world to notice your talent, a dream of every young designer to gain recognitions.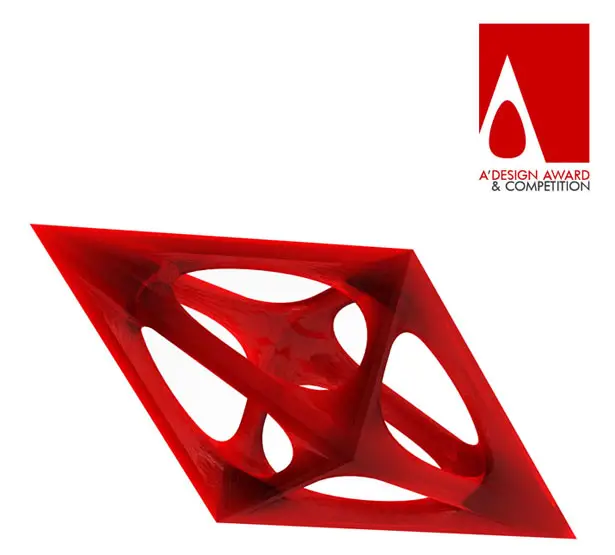 Are you still confused with the category of your project? Well, just choose "Unexpected Design" category. This unique category is added for those who don't know where they should submit their project among 99 categories available. Some popular categories are: "Furniture, Decorative Items and Homeware Design", "Packaging Design", "Architecture, Building, and Structure Design", "Digital and Electronic Devices Design", "Bakeware, Tableware, Drinkware and Cookware Design", "Home Appliances Design", "Yacht and Marine Vessels Design", and many more, you can check these categories from this page: http://www.adesignaward.com/categories.php. To find out complete available categories, check this page: http://www.adesignaward.com/design-award-categories.html.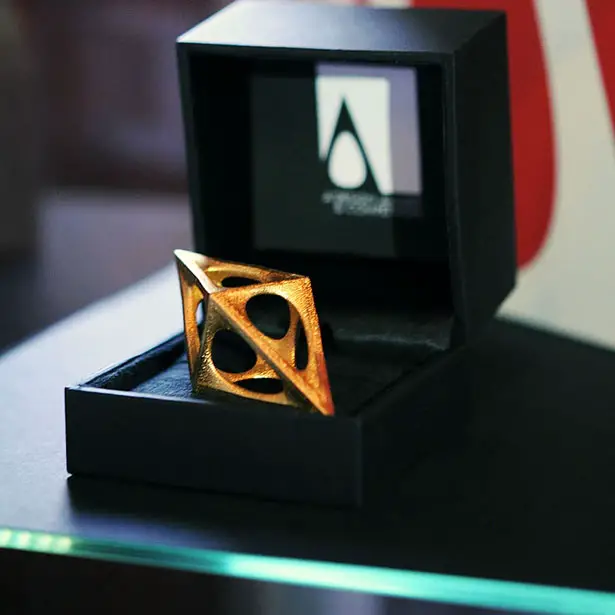 As we have previously written, you'll get lots of benefits when winning A'Design Award & Competition. No, we're not just talking about winner badges and award trophy, we talk about heavy PR campaign and publicity, a prestigious gala night that definitely improves your networking (it's important if you are a young designer looking to get to know by professionals in their design areas), exhibition, a chance to sell your winning designs, a yearbook publication and many more.
Here are some past winners that gain great popularity after winning this competition:
1. Schon Lamp by Mostafa Arvand
Inspired by the form of seashells, this beautiful artistic Schon Lamp attracts everyone to approach to touch it. The light surface is located at the center to create soft illumination and uniform light to its surrounding. Simply touch the body to turn the light on/off.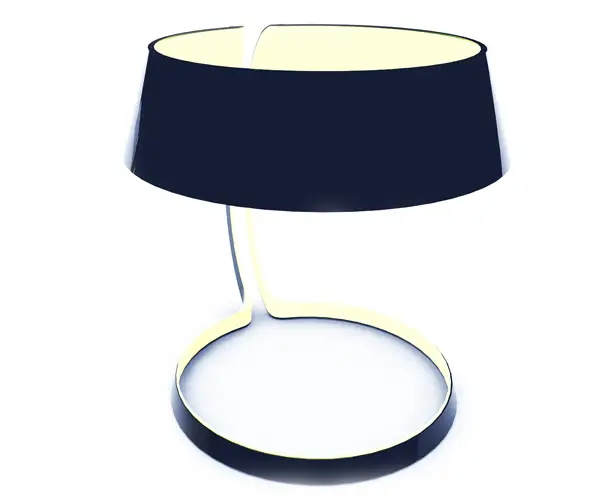 2. Ciel Home Bar by Bahram Salour
Do you remember spy movies in the 60's? They always have secret room or space to hide something important. Ciel Home Bar design was inspired by those movies and motivated b the designer's wife dislike of clutter. This complete home bar looks simple at first glance, yet it has secrets which can only be seen with closer inspection. The door hides a built-in dual zone wine cooler, other liquor bottles are hidden inside a case and you can only reveal them by pressing a button to elevate the platform.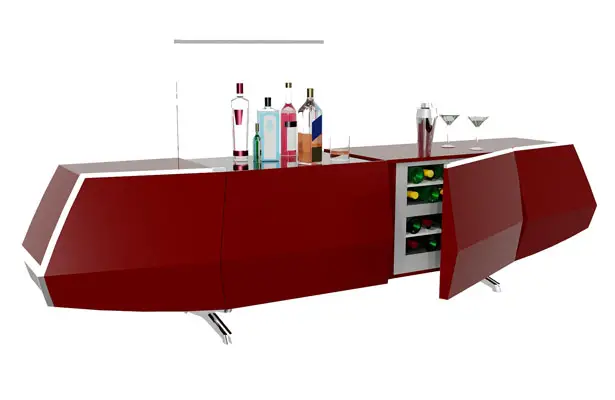 3. Iloop Smartphone Holder/Stand by Andrej Stanta
We are so happy to find this product among the winners. We have previously reviewed the holder here, we totally agree that this is a minimalist and multifunctional holder for your smartphone. It also works as a tool to strengthen your handgrip while you're on the phone.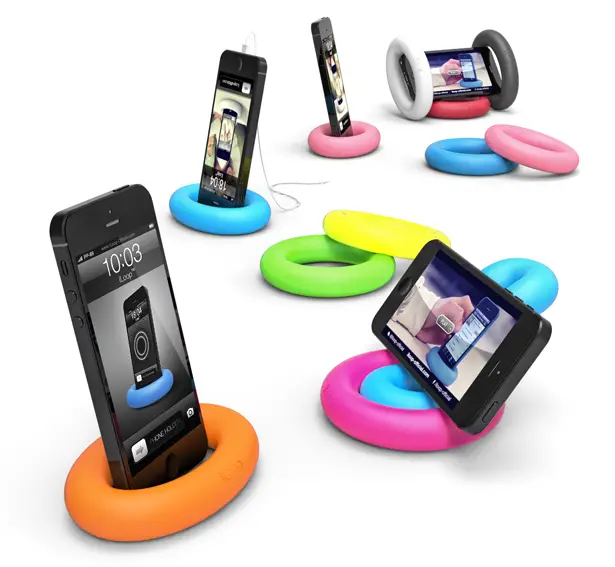 4. Leaf Pleasure Boat (yacht) by Emmanuel Sitbon
As its name suggests, this elegant boat is inspired by the nature, and more precisely, the leaf. The beauty of drifting leaf with its lightness, color, and organic structure have been the main inspiration of this design, as you can see the transparent boat hull features bio-inspired skeleton composed of a main midrib, blades, and veins.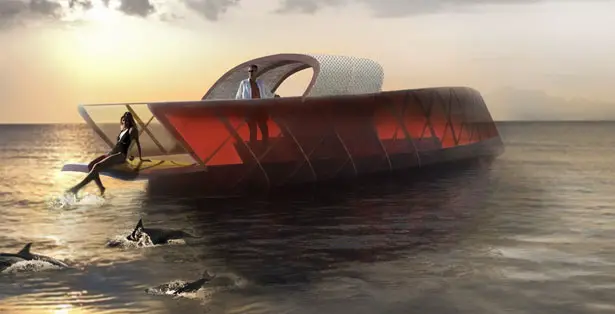 5. Una Side Table by Conor McDonald
This table features modern, simplicity, and stylish design. It takes advantage of the strength and flexibility of plywood, allowing glass surface to be incorporated.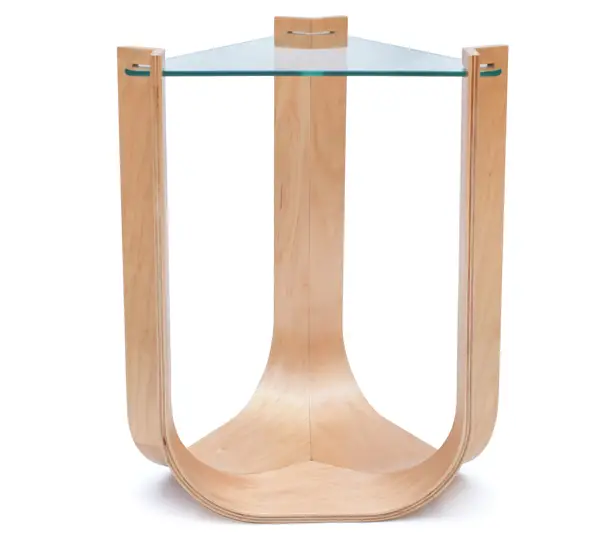 So, what are you waiting for? Submit your design for free preliminary evaluation here: http://www.adesignaward.com/registration.php, this could be your first step toward better career in design industry. Let us remind you again, the deadline for submission is February 28, 2014 and all selected winners would be announced here on April 14, 2014. Good luck!
*Some of our stories include affiliate links. If you buy something through one of these links, we may earn an affiliate commission.