Adafruit Ice Tube Vintage Nixie Clock is a unique piece of art that you can place just about anywhere, it'll still stand out in the room. Use powerbank as a power source, it looks like a futuristic clock when in fact it uses vintage nixie tubes made in Soviet Union (USSR) in the 90s. The case design comes from Adafruit Ice Tube Clock, but schematics and firmware have been changed and improved. The main part of this clock is IV-18 big 8-digit 7-segment with decimal points VFD (Vacuum Fluorescent Display) indicator. These nixie tubes are new from an old stock of a factory box. The lifetime of IV-18 VFD is at least 10000 hours.
The transparent enclosure is made of laser cut acrylic abd decorated with nice stainless steel details. All bolts and nuts are also made of stainless steel. [Buy It Here]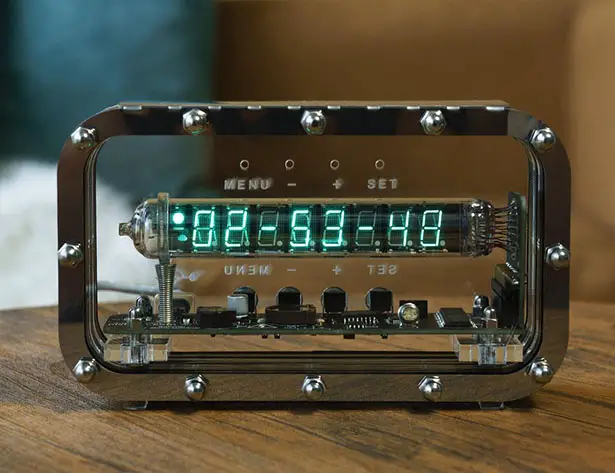 Weighing at just 335g, Adafruit Ice Tube Vintage Nixie Clock can display not just clock, but also calendar, alarm in different variants. The power supply is mini USB connectors that you can connect to computer, tablet, or powerbank. You can set for this clock to automatically adjust its brightness or manually. Each piece comes with programmed calendar until the year of 2100. There's a battery backup power so that you can keep the clock and settings even when the main power is off. [Buy It Here]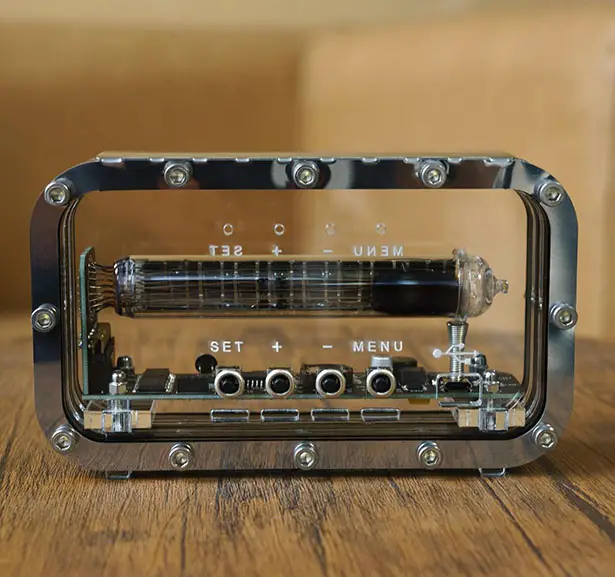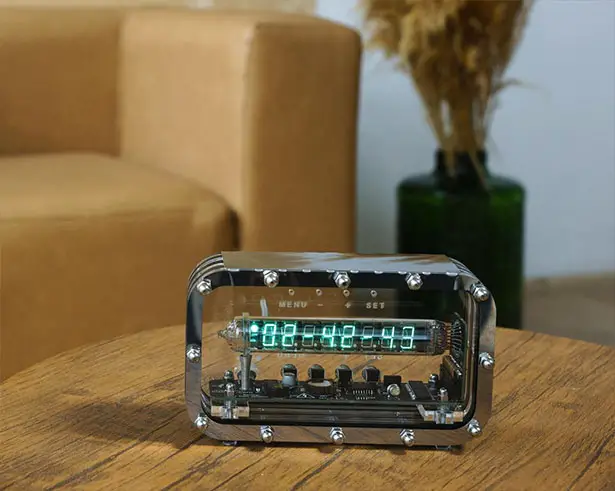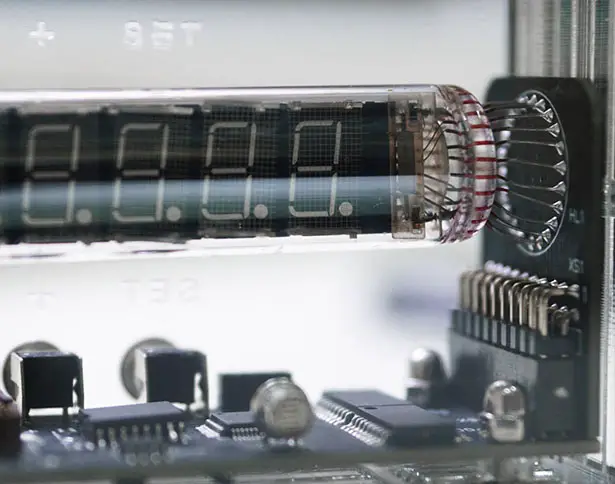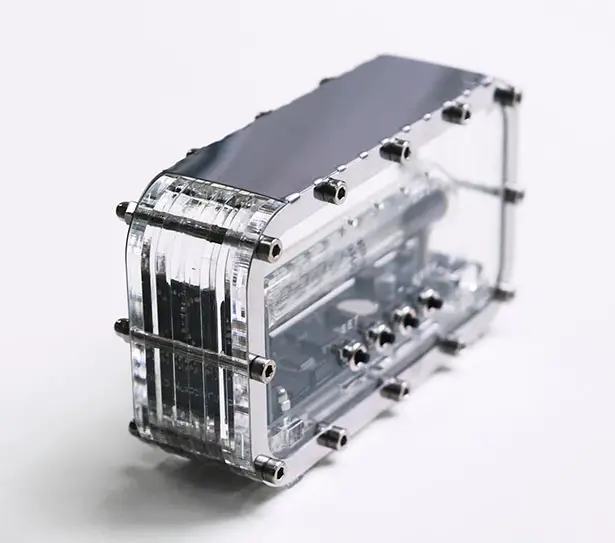 *Some of our stories include affiliate links. If you buy something through one of these links, we may earn an affiliate commission.