Traditionally, plastic stools are a must-have item in old Hong Kong due to its versatile function and economy of storage. However, as the new generation starts to become more conscious about design and environment, it is possible to revise the stools with a material that is aesthetically more contemporary and materialistically more durable. Making use of a whole piece of copper sheet without wastage, the piece is out of a flat-cut by simple machineries without the need of factory-level equipment. Through folding, such thin piece of metal can gain its stability with the inherent strength of the material and stands on itself, creating a simple yet sculptural form.
Engraving and bending along the two carefully calculated curves on a flat metal sheet, a 3-dimensional warp is formed which makes the whole stool structural. The engraving and bending of metal sheet requires extreme care and craftsmanship in which any minor deviation would results in instability or imbalance.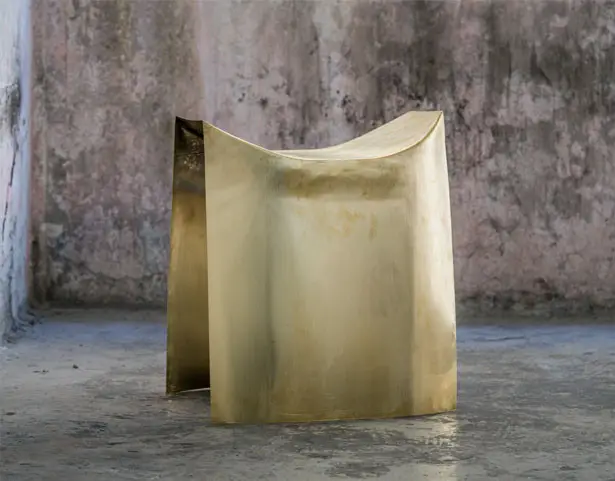 This project is also a demonstration of the interconnection between past and future of design in Hong Kong. Hong Kong was once famous for its secondary industry. In fact, nowadays, there are still so many hidden passionate masters/ sifu of various materials in town with exquisite craftsmanship and attention to detail. It is very fortunate for us to work with Sifu Li of Kam Hung Metal. Napp Studio & Architects thinks there are many layers of past and future juxtaposing on each other from concept, production to the final product. The collaboration between Napp Studio and Sifu Li with his experience in working with metal work and the inspiration from the traditional plastic stool could be understood as the "past"; the stool remade in stainless steel as a common material in contemporary design and the new minimalist form it carries is suggesting a "future" springing from the "past".
It is important to realize craftsmanship is not limited to traditional crafts. Both traditional culture and craftsmanship have their irreplaceable value in combining with latest technology and informing the development of art and design, which reflects a crucial part of humanity and civilization. With the advancement of technology at unprecedented speed, it is extremely critical for Napp Studio to constantly reflect on their design in relation to traditional culture and craftsmanship so as to understand the meaning of design at our time and throughout history.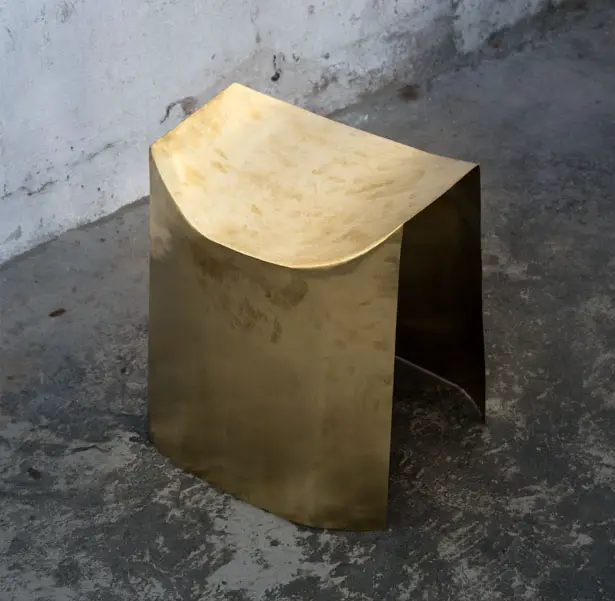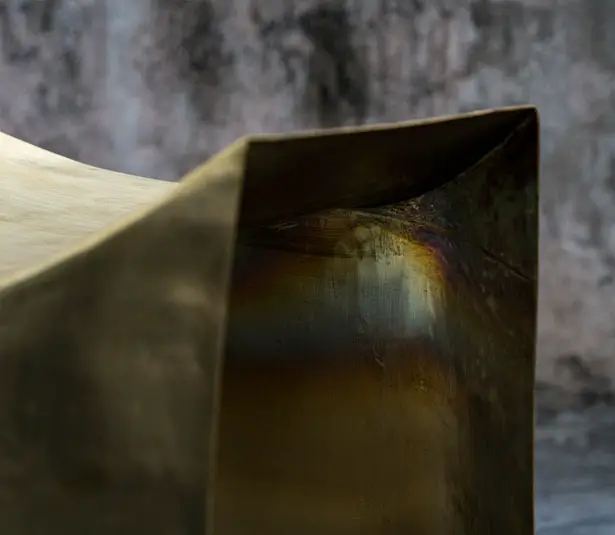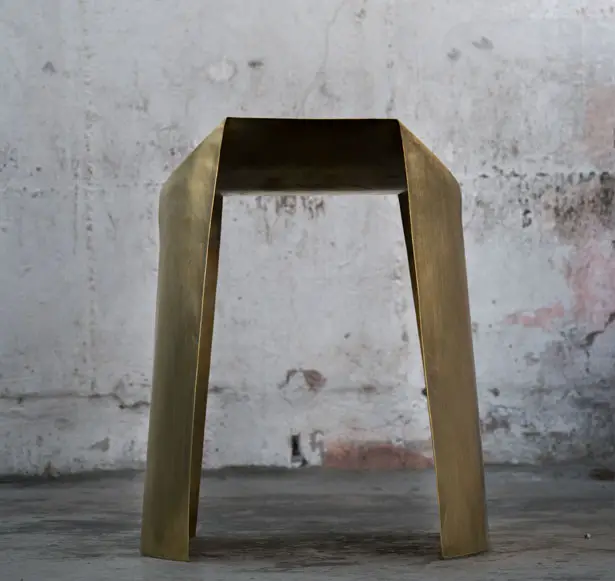 *Some of our stories include affiliate links. If you buy something through one of these links, we may earn an affiliate commission.