Natural Disasters happens everyday because of global climate crisis and this phenomenon affects all parts of the world. This is the reason there's a need for quick and effective aid response for those victims in the suffering areas. A.N.T. stands for Aid Necessities Transporter is designed by Bryan Lee especially to help humanitarian organizations such as United Nations to provide food, water, medical supplies and housing units to disaster remote areas. The name itself describes that this vehicle adopts styling cues from the aesthetics of ants being a 6-wheeled vehicle with an abdomen-like supply unit. As you probably know, ants have the ability to carry stuff 10-50 times their own body weight and travel quickly and efficiently on any terrain.
Designer : Bryan Lee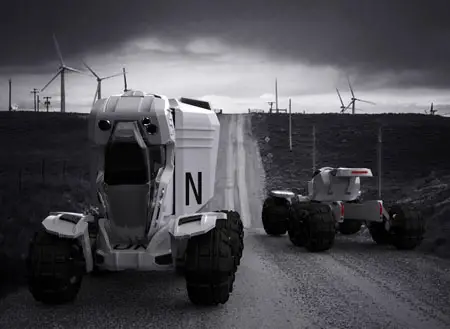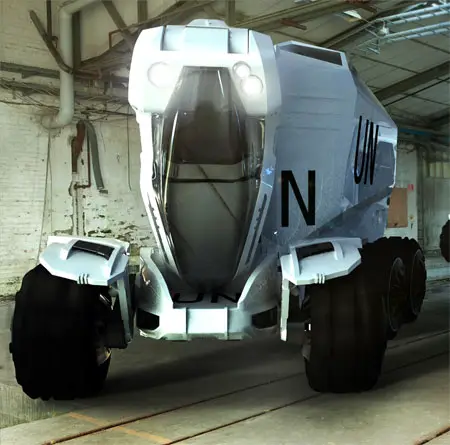 The A.N.T has 2 modes, Rapid Mode and Transport Mode. To travel in great speed you could turn A.N.T in Rapid Mode, this is where its head rotated downwards, it centers the gravity on the vehicle allowing it to be more safe, efficient and agile. Having large, unique, all-terrain suspension, the vehicle will be able to travel anywhere. In addition, the function and mentality of the vehicle in rapid mode is also shown through its aesthetics. It is seen to give the sense of speed and maneuverability.
In Transport mode, the vehicle will be traveling into the disaster affected area carrying much needed supplies. Traveling in groups, these vehicles will efficiently journey through hazardous and rough terrain. Although in this mode, the vehicle may not be able to travel as fast as its other mode due to the weight, it is still able to utilize its all terrain capabilities and hence arrive to its destination fast. Due to the headpiece rotated upwards, its aesthetics are totally changed from its other mode. The vehicle now looks more authoritative, grounded and safe, giving the impression that it is on a mission.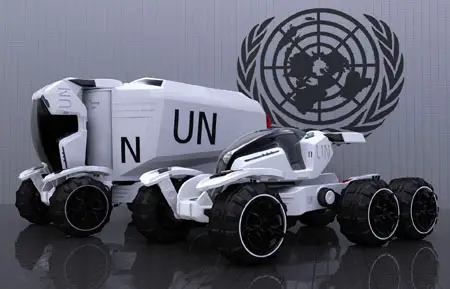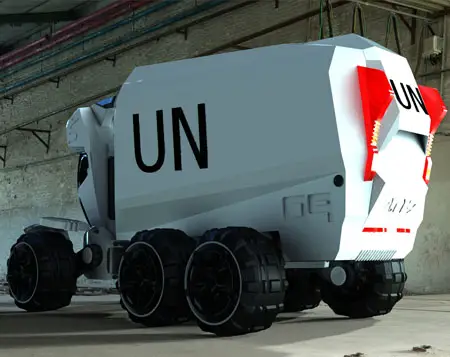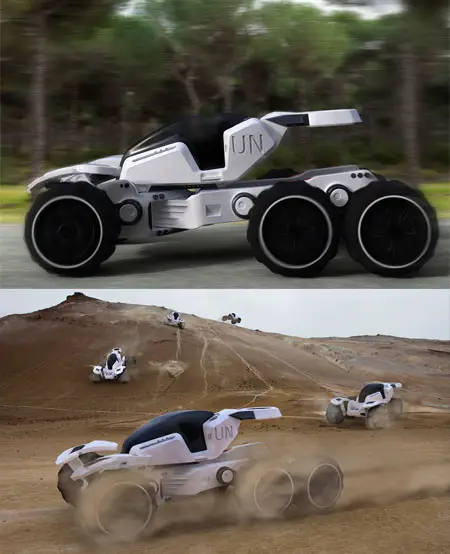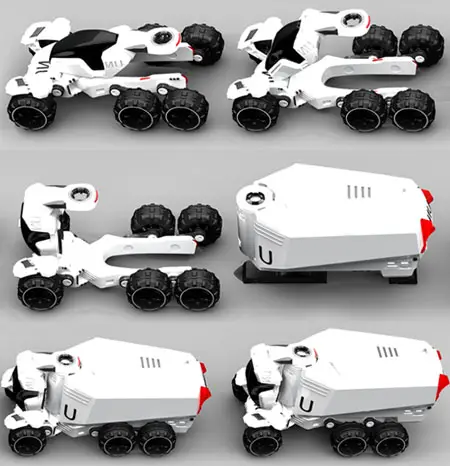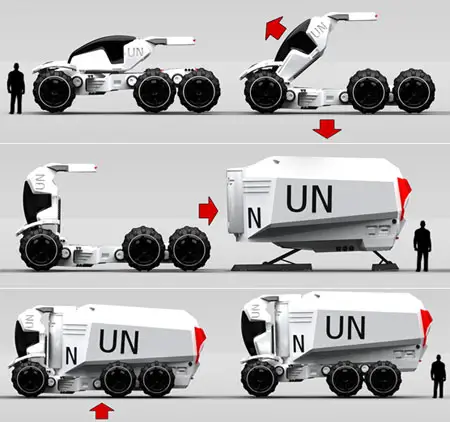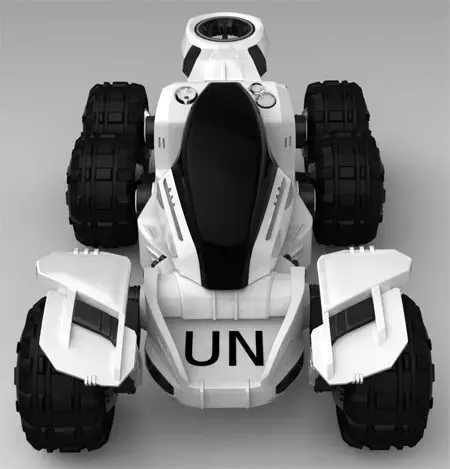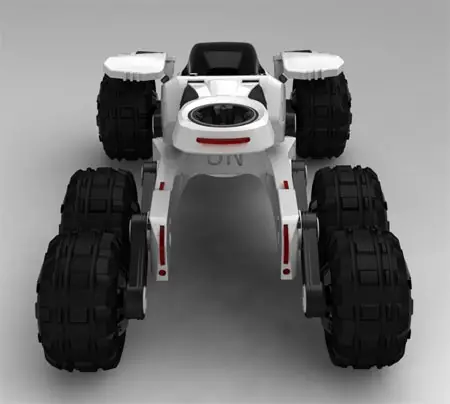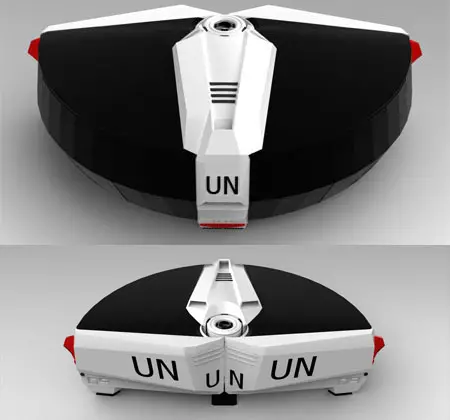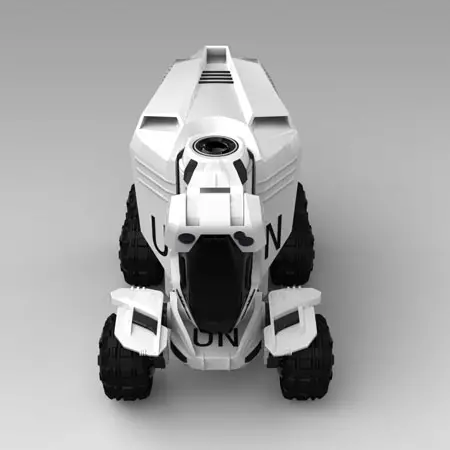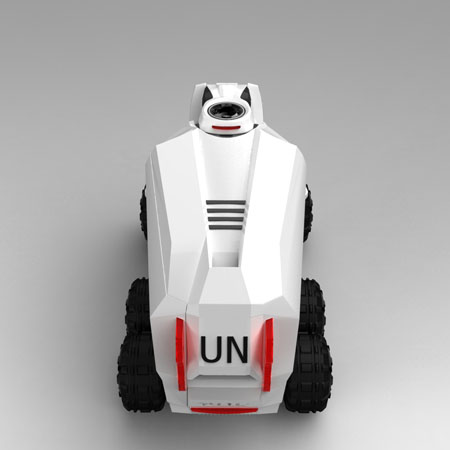 (Click the image for bigger view)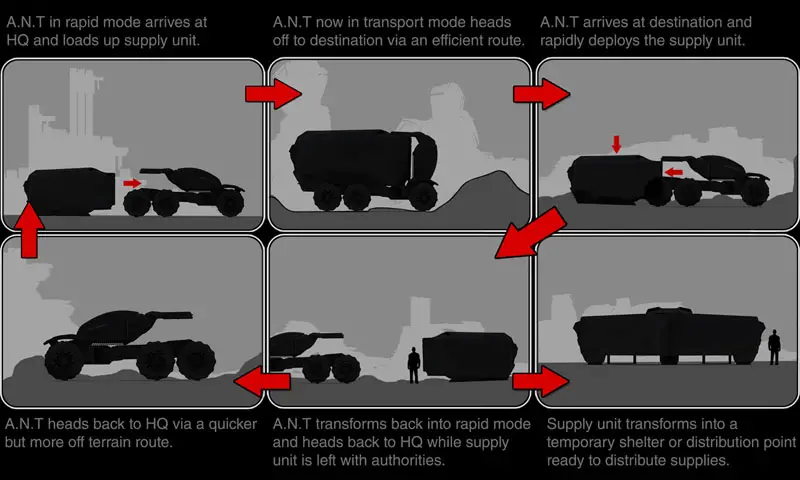 *Some of our stories include affiliate links. If you buy something through one of these links, we may earn an affiliate commission.