For non professional workers, drilling can be really a difficult task to do. 90 Degree Drill has been designed mainly for household use, so that people like me, with no drilling experience can use it easily and safely. I really love the safety feature, the removable transparent cover that surrounds the drill, it makes me feel less anxious when drilling. Aside for safety reason, the cover is also helpful to contain the dust, keeping your work environment clean.
90 Degree Drill emits laser light in 4 directions when makes contact with the datum plane, it assists you with accurate alignment. You can control the depth of drilling and measurement through the calibration table on the transparent cover. If you choose to use 90 Degree Drill as normal hand drill, simply remove the cover.
Designers : Hu Haiquan and Zhao Yan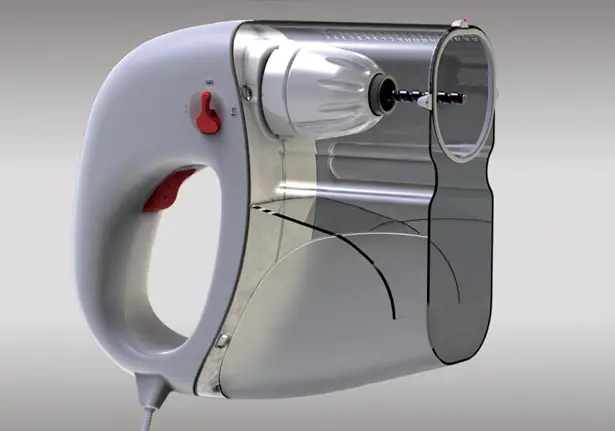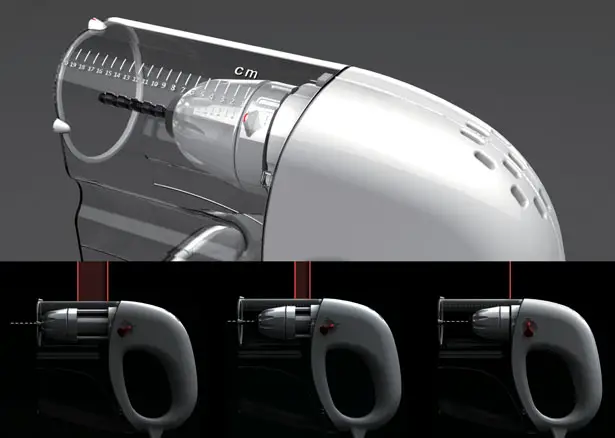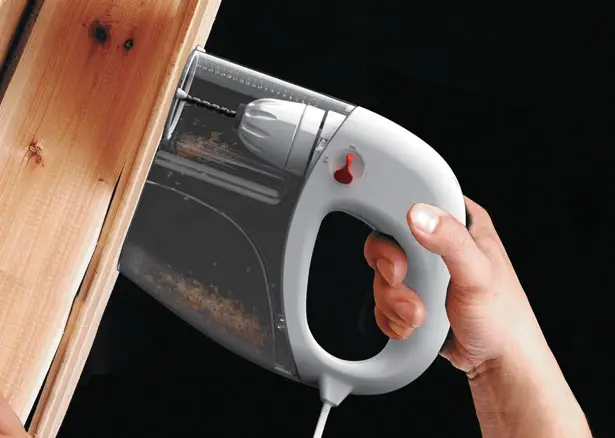 *Some of our stories include affiliate links. If you buy something through one of these links, we may earn an affiliate commission.