Have fun at sea, this is the vision of Pastrovich Studio when they bring you 55m X-Easy Yacht. Every concept design is "X" project, experimental and inspired by aeronautic world of the prototype aircraft, just like this concept yacht. This project aims to simplify life at sea, it brings you essential requirements of what needed to spend a day at sea. This yacht is easy to sail, easy to live, easy to crew, and easy to play.
Starting from the start, this yacht has been designed to feature "Beach house atmosphere" as its interior. It is fresh, bright, and striking, thanks to its simplicity. X-Easy provides a platform to let passengers view the world with all of its color, sound, and light. It uses natural materials such as bamboos, stones, teak, and leanen, those are some materials for the exterior and interior, everything is based on soft and natural finish to bring the feeling or harmony with the world around.
Designer : Pastrovich Studio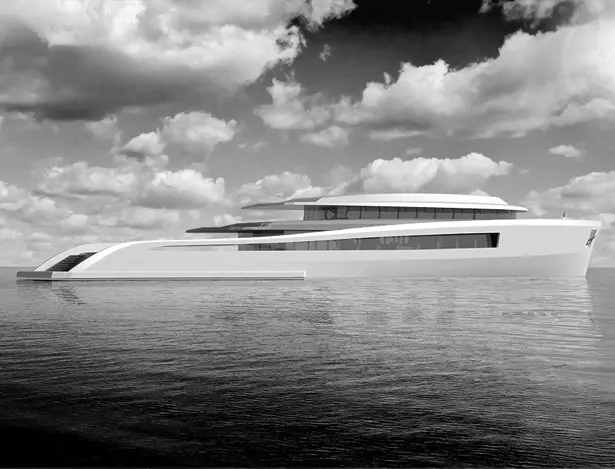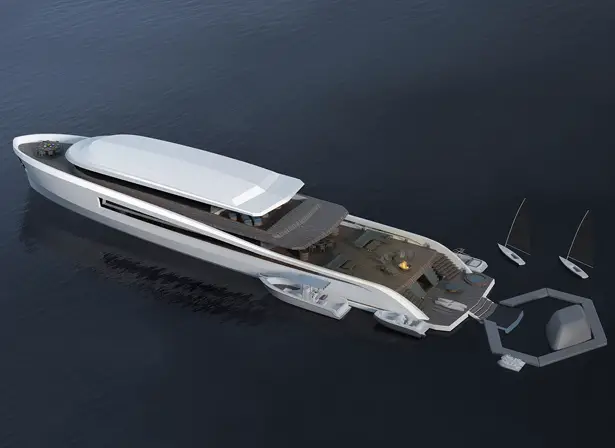 55m X-Easy Yacht boasts open spaces style with strong connection between interior and exterior, amplifying volume and increase human emotions to feel the greatness of openness and freshness. The crew is restricted to the minimum due to the use of materials for the construction. The simplicity and efficiency are keywords that represent this concept yacht design. The design team aims to reduce operation costs while investing in fun, toys, and activities.
This concept yacht is equipped with many fun toys, such as Jetski, inflatable small sailboats, jellyfish pool, fast boats, or stand up paddle boards. Everything you need to have fun at sea as well as to relax your body and mind. All of these equipment and tenders are managed from a full beam hanger located under the main deck but accessible through side hull hatches.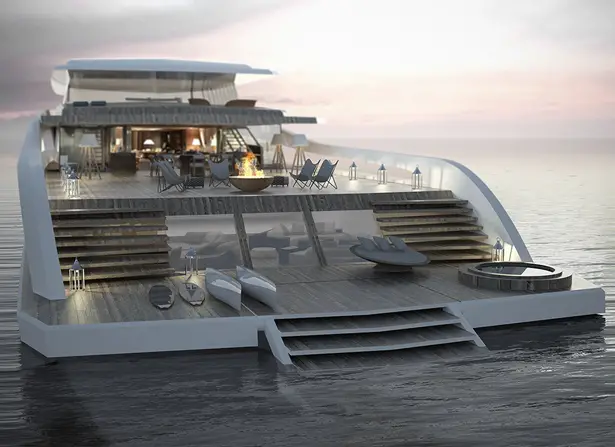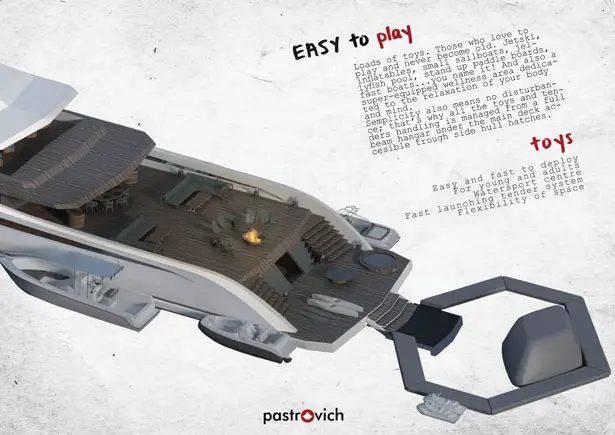 *Some of our stories include affiliate links. If you buy something through one of these links, we may earn an affiliate commission.