Laurent Bernadac, a French electric violinist, has designed 3DVarius. This is a fully playable 3D printed violin based on the model of real Stradivarius violin. The main goal here is to create a unique design inspired by the shape of traditional violin, this unit is printed as a single piece. Even though it's inspired by conventional violin, the result is definitely not your traditional musical instrument. It refines the forms and supports to bring you a more aesthetic design, simpler and lighter, with a gorgeous transparent body. 3DVarious features precision and power of 3D printing and the combination of ancient violin making skills to make further step towards perfect harmony between musician and instrument.
Designer : Laurent Bernadac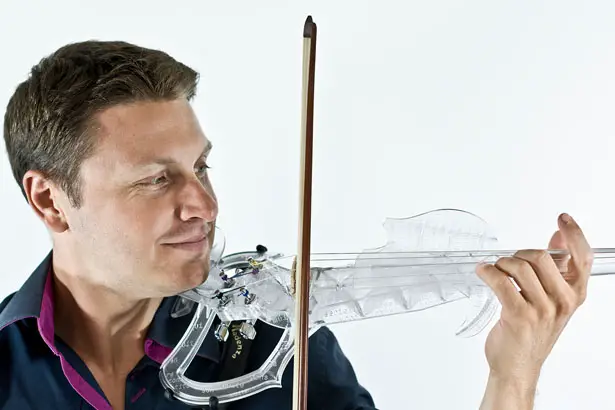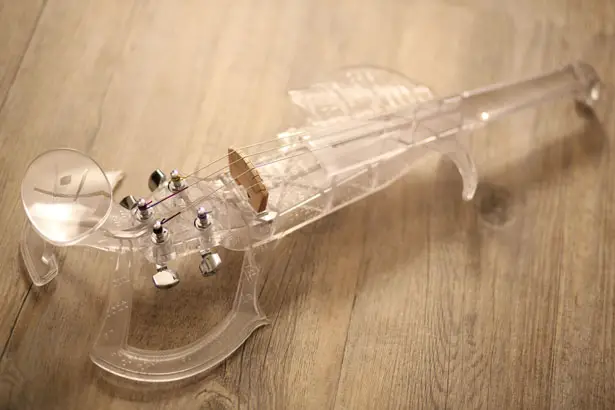 The design of 3DVarius features 3 important steps:
Mass optimization to keep the structure light, giving freedom in movement to the musician.
Acoustic study and wave propagation optimization throughout the body of the instrument.
Mechanical resistance studies for the strings' pressure.
Each of 3DVarius violin's structure is treated with UV polymerization in order to protect the instrument from external harm. The surfaces that come in contact with the strings and musician's body are sanded to create extreme precision, resulting in pure sound and optimal playing comfort. Any stringing and tuning will be done progressively and be perfectly symmetrical to achieve the perfect chord.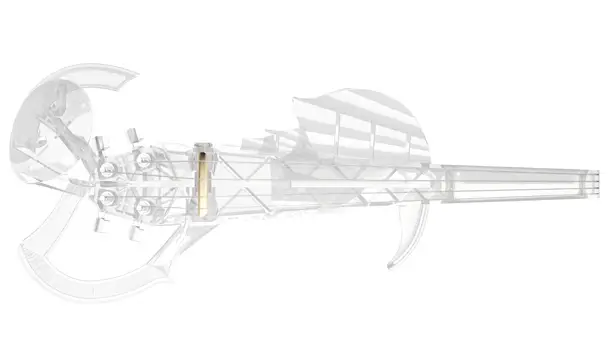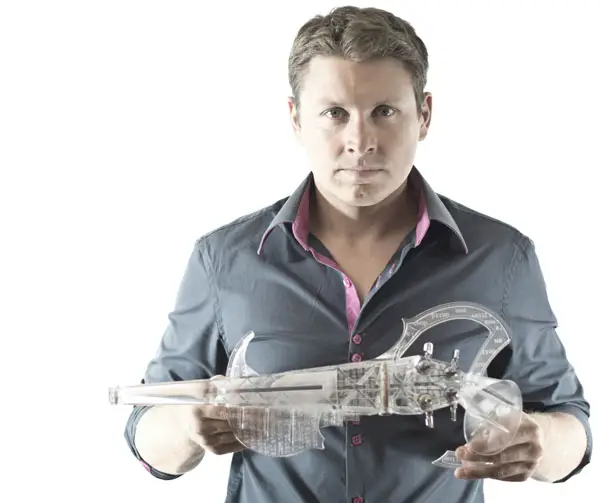 *Some of our stories include affiliate links. If you buy something through one of these links, we may earn an affiliate commission.