There's high possibility in the future, we would have battery bank that is powerful enough to power a bulldozer. This 210 Ton Electric Bulldozer Concept has been designed with solid state battery technology in mind. One of its advantages is that it doesn't need any cooling system, therefore, the entire lower three chassis and track frames can be filled with solid state battery banks.
Using super capacitors, this e-Bulldozer is capable to push heavy loads, these capacitors also store regenerative power from traction motors and help in quick charging the batteries. The cooling systems for these super capacitors are mounted on the upper superstructure.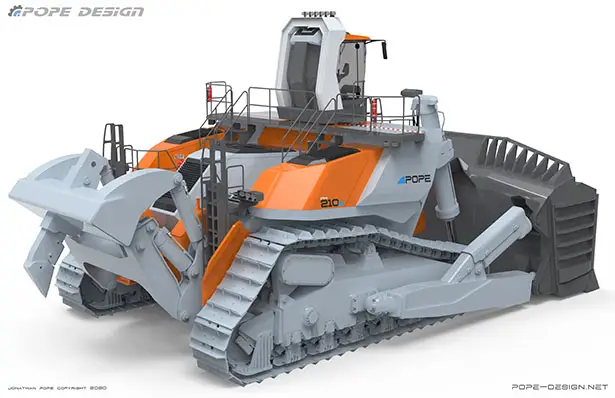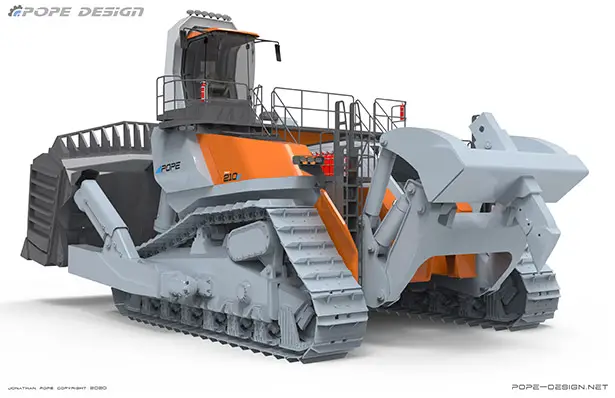 Designed by Jon Pope, this 210 Ton e-Bulldozer concept has modular hydraulic pumps and and motors where they are located at ground level. They can be detached as one unit for easy servicing and replacement. Giving access to a pump at ground level also provides for safe hydraulic reservoir filling.
The tractor splits into three main parts for easy transport, but still, it requires special transport unit for assembly. No crane is required.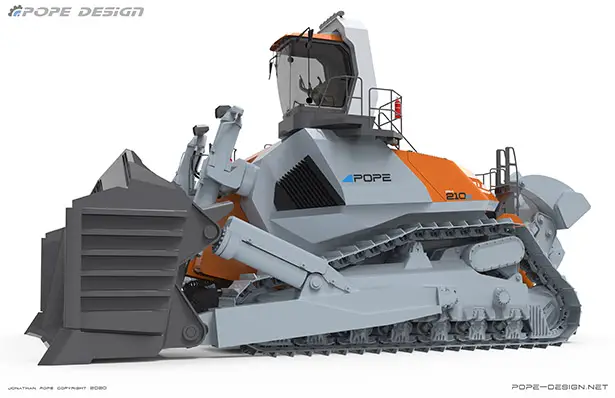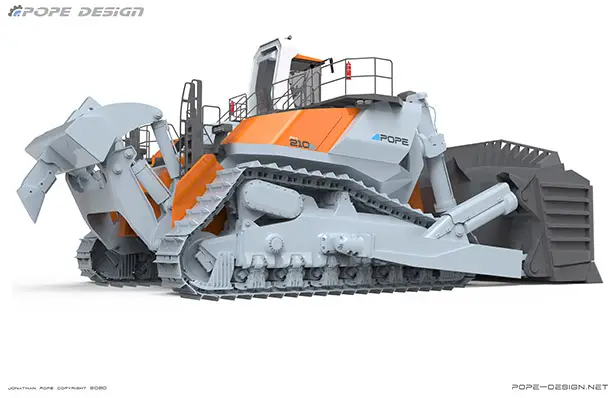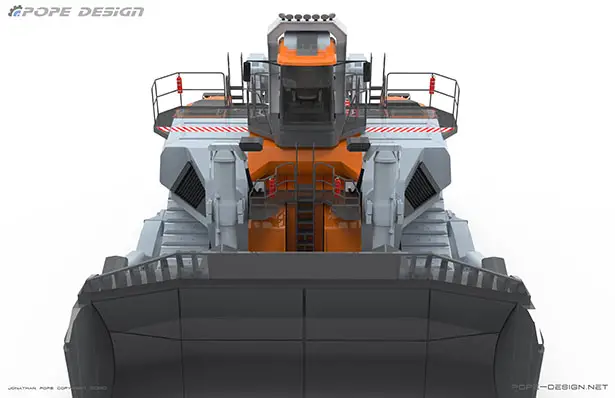 More images of 210 Ton Electric Bulldozer Concept: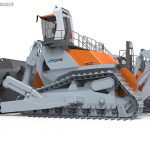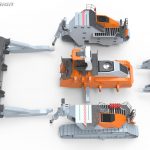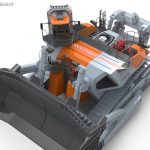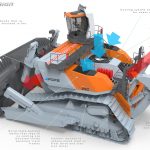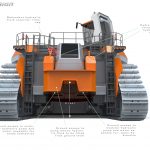 *Some of our stories include affiliate links. If you buy something through one of these links, we may earn an affiliate commission.