Mercedes is known for elegance and luxury. But this boxy SUV has a different DNA. The G 63's aggressive off-roading capabilities and premium looks make it one-of-a-kind in its segment. Although there are many other premium SUVs rivaling this head-turner, such as Range Rover Autobiography, Jeep Grand Wagoneer, etc., G 63 has a charm of its own. And with AMG under the hood, it's truly a driver's delight.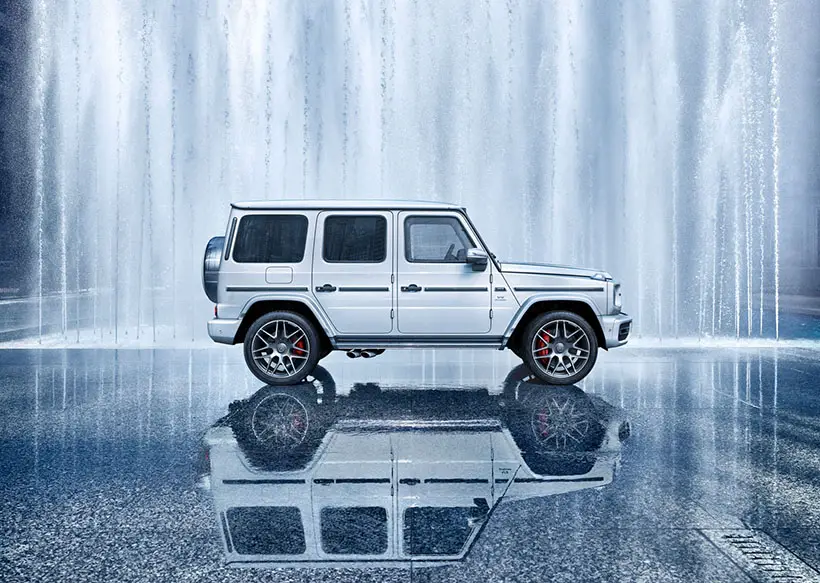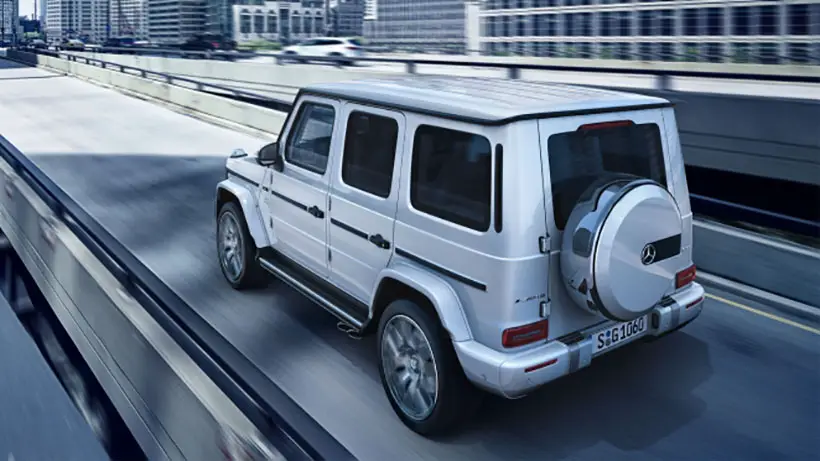 Here are 7 reasons why AMG G 63 is the hottest SUV in town.
1. Timeless Appeal
The first G Wagon was launched in the year 1979. While this flagship model has grown into a status symbol, it retains its classic militaristic design and extrovert outward appearance to this day. The 2021 G Wagon from Mercedes Benz is the second generation with a lot of exterior changes and bragging rights. With its imposing stance, tacked-on lines and exposed hinges on the side, this off-roader commands attention wherever it goes. It's love at first sight. The riding comfort has also gone up a notch with its independent suspension travel for the rear and front.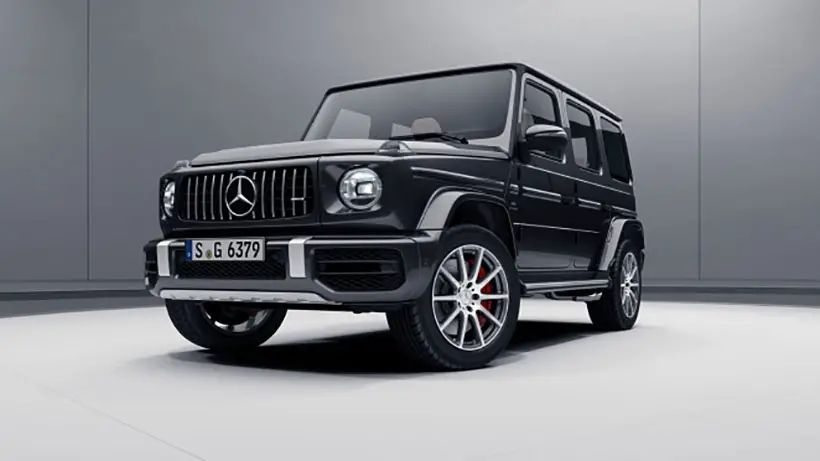 2. Bespoke Elements
The latest model comes with bespoke options, where you can choose the desired color, alloy wheels and striking exterior elements. Not just the exteriors, you can also customize your upholstery, steering wheel and dashboard in the finish and color that speak to your soul. Every G-63 on the road can be custom-built from the factory at a few extra thousand dollars.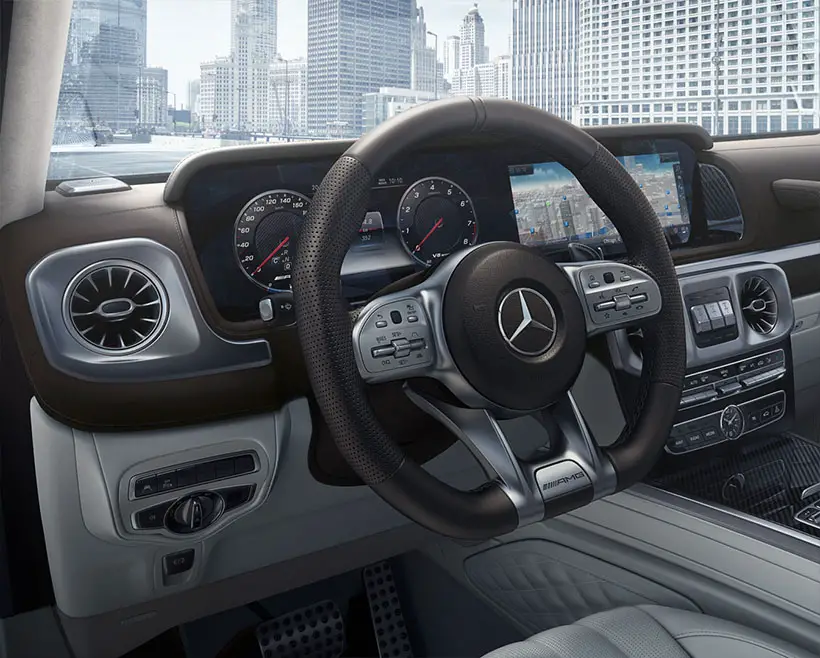 3. AMG Performance
This is where this 3-ton SUV truly shines. The G 550 produces 416 bhp, which sounds pretty impressive until you are blown away by the AMG grunt. With a tuned-up V-8 that churns out 577 horses and 627 lb-ft of torque, the G 63 lunges for the horizon as you go hard on the gas.
4. WD
The Mercedes G 63 rolls out with a permanent 4WD and three locking differentials that make it invincible in the slush and command superior handling over rocky landscapes. Throw in the bigger 22-inch wheels, and you are all set to rule the off-road game against the likes of Defender, Wrangler and Bronco.
5. Interiors that spell luxury
G63 is endowed with Mercedes's class-leading features that will wrap you in unmatched luxury. The 'AMG upgrade' jumps out at the driver with an enhanced instrument cluster displaying RACE TIMER and AMG start-up screen in high resolution. The seats are upholstered with premium Nappa leather to put even the most discerning customers at ease. It has automatic climate control and rear AC vents to ensure superior cooling even in the scorching sun. Its AC has been improved since the older generation, which would require frequent replacements, it sucks. That's why most owners of older Mercedes take to online stores for the best priced AC compressor kits rather than forking out a fortune at the dealership, just like Parts Geek.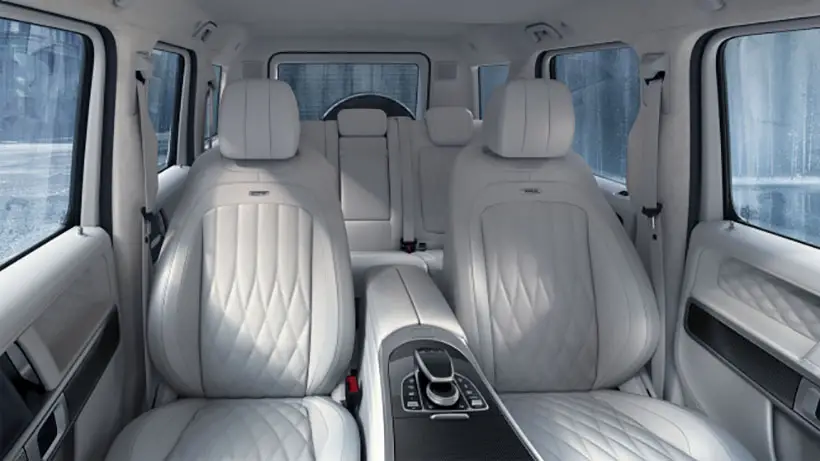 6. AMG-Specific Analog Clock
Although small, this feature deserves a special mention. An analog clock perched at the center of the dash used to be a hallmark of luxury in the 60s. This feature-packed AMG variant is one of the few Mercedes vehicles that are deemed worthy of carrying their long-standing legacy.
7. Powertrain
Take your on-and-off-road driving pleasure to a whole new level with speed-sensitive power steering and AMG RIDE CONTROL suspension. The bi-turbo V8 delivers crisp acceleration and a motorized scream every time you floor the gas. And handling it around sharp corners is sure to put a wide grin on your face. Even if you are not a G-Wagon fan, the 2021 G63 is a premium SUV that will definitely make you reconsider your buying decision.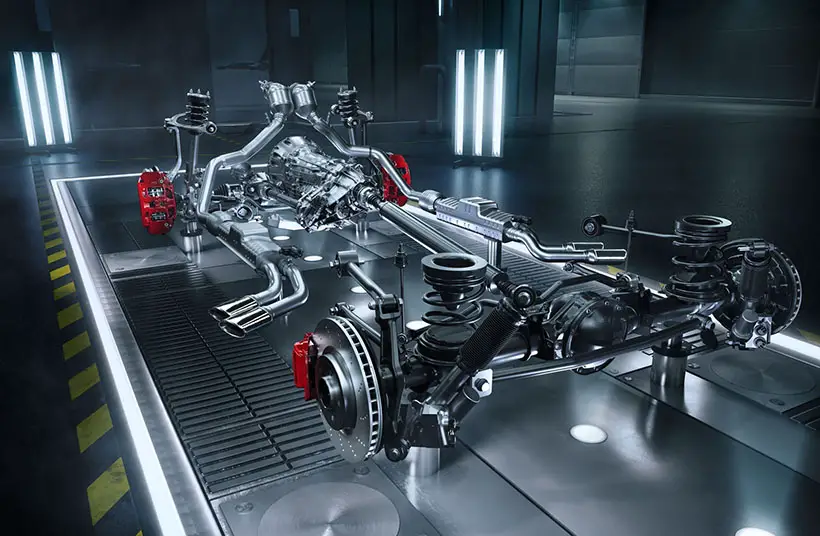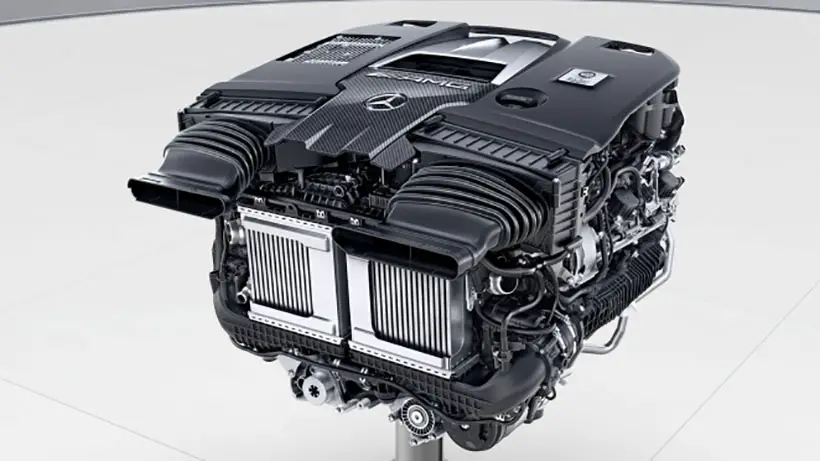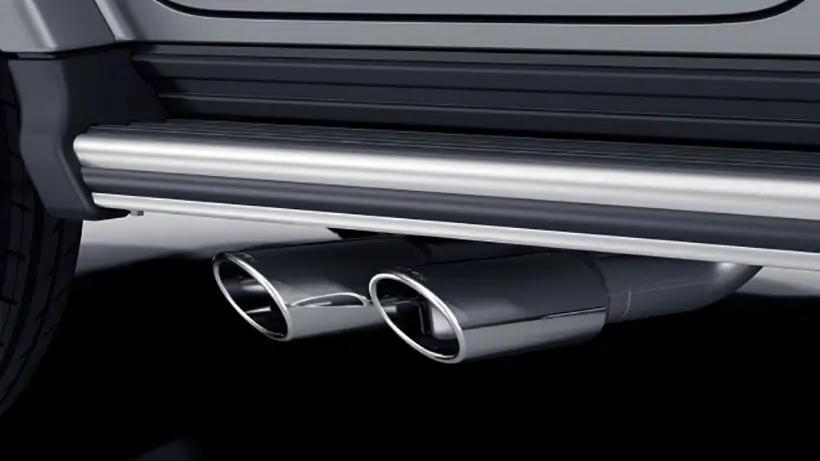 *Some of our stories include affiliate links. If you buy something through one of these links, we may earn an affiliate commission.