Finally, the secret box from WDR got unwrapped and among 47 participating countries, United States acquired the crown of winner by achieving 43 awards globally in the year 2012. World Design Rankings ranks the countries based on design awards won, thank you to A'Design Awards & Competitions that has provided all data needed.
The main goal of World Design Rankings is to organize such a design award was actually to ignite insights among all range of designers globally to create and highlight good designs. Putting in the picture of the significance of such an event for the first time ever, Frank Scott, a representative of WDR expressed their interest to carry out more competitions in future for the sake of further betterment of the design industry which in terms will develop lifestyle of mankind. He also stated that, this design competition was very much helpful for micro-level designers to know their worldwide position as well as will make other designers interested to create more ergonomic and socially responsible projects for future generations. The other winning nations were Turkey, Hong-Kong, Italy, UK and South Korea sequentially. So, where does your country rank in the list? Tell us your opinion about the result.
For more information about the design award, please visit http://www.worlddesignrankings.com.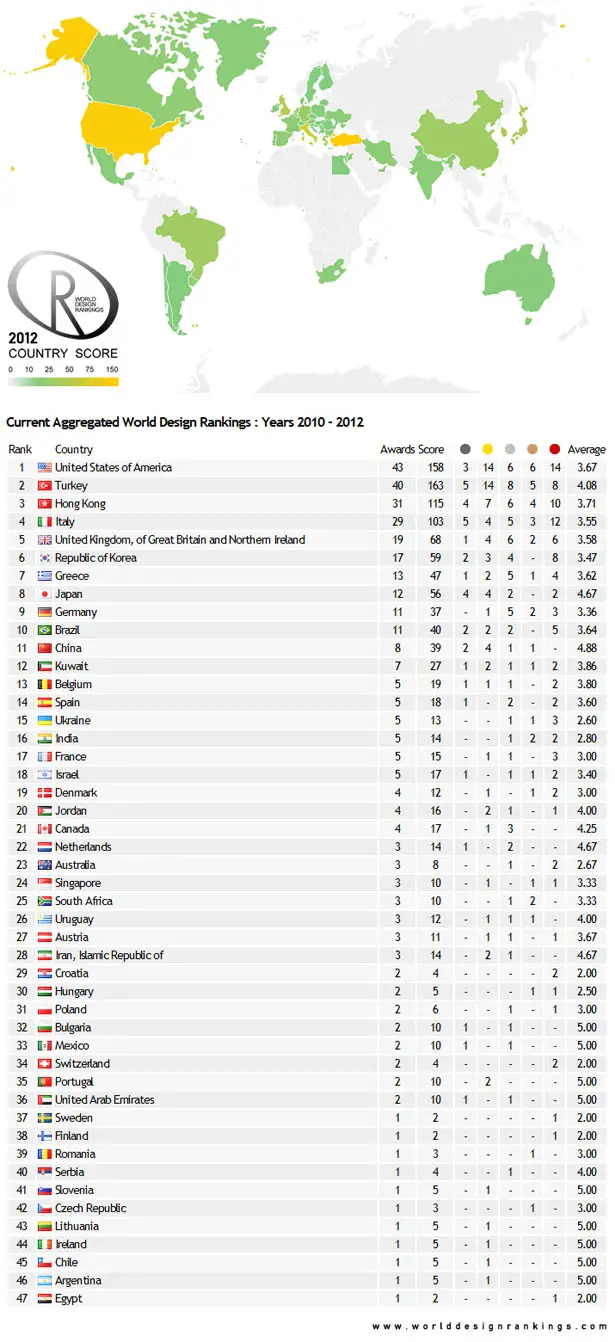 *Some of our stories include affiliate links. If you buy something through one of these links, we may earn an affiliate commission.