This Smart Student Unit was built on only 10-square meters space by Tengbom Architects in order to offer student with an affordable, eco-friendly, and smart house. The project is the result of collaboration between wood manufacturer Martinson and real estate company AF Bostäder. The main goal is clearly stated here, it is to design a habitat that meets student's needs in smart, sustainable, and affordable, you can find one of these units being displayed in Virserum Art Museum. It is said that 22 units will be built and ready for students to move into in 2014.
10-square meters living space sounds really small, doesn't it? But this compact living flat still offers comfortable sleeping loft, kitchen, bathroom, and even a small garden with a patio. Smart layout and the use of cross laminated wood making the rent is reduced by 50% while any carbon footprints and ecological impact are also drastically reduced.
Designer : Tengbom Architects
Photographer: Bertil Hertzberg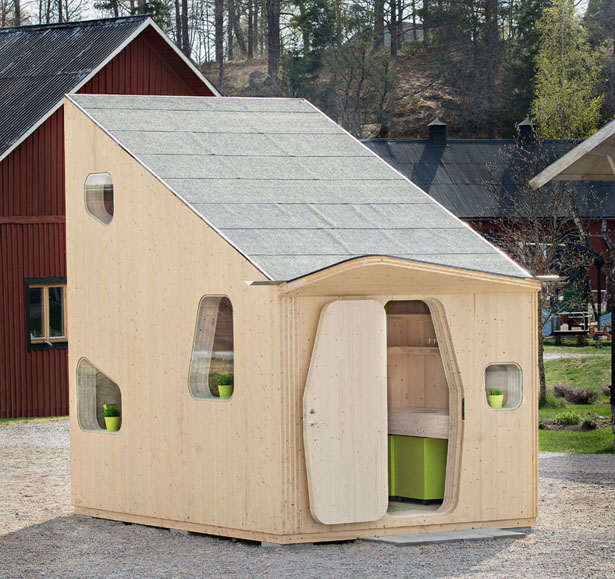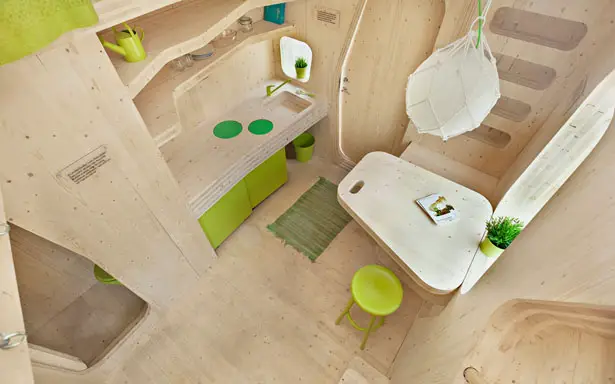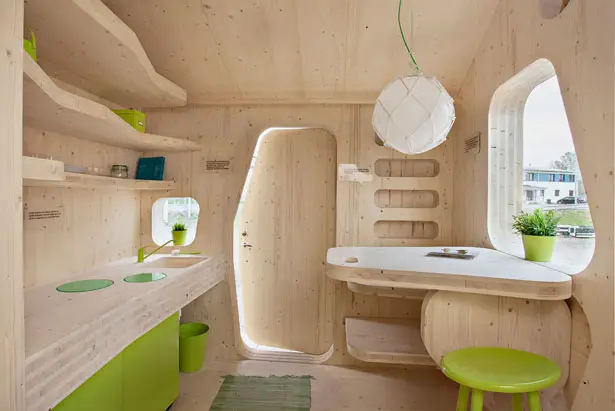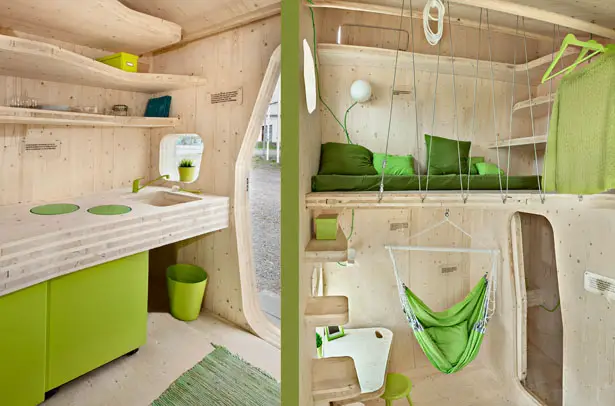 *Some of our stories include affiliate links. If you buy something through one of these links, we may earn an affiliate commission.