"Time is Gold "as the saying says. We should get the most out of it and should enjoy every moment of it. We have found water powered alarm clock for you. Just fill in the water battery compartment with water, and you will never use the conventional battery ever again. It functions just like the traditional clocks. It has a timer, day, date and temperature functions, and it has a large round digital display. This earth friendly alarm clock is best for corporate promotional gifts. Wonder when can water finally replace our gasoline, imagine our car uses water to make the engine starts…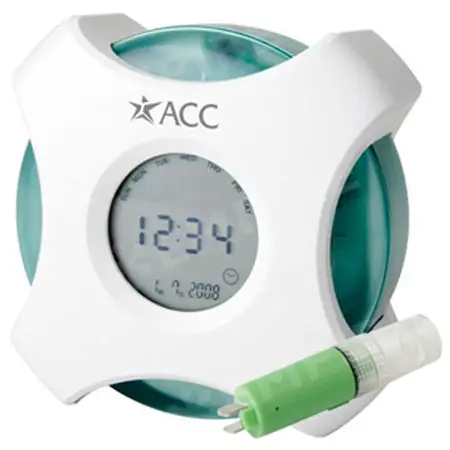 The water powered alarm clock is just one of the outstanding promotional logo products featured by Empire. The product is available in green and white, and Empire uses silkscreen as the standard imprint method.
Empire is a promotional products agency creating sales and marketing products for various known companies and non-profit organizations as well. Started in 1984, the Empire team was successful with their business and begun online in 1999. Since then, their clients have grown drastically. You can visit the Empire's website and it talks for the company. You can browse from their various categories and I'm sure you can find one for your company. They have products categorized according to prices. If you are price conscious, you can try their items under $1.00. And, if you are ecologically aware, their EcoSmart promotional products that are made of recycled material, solar and water powered items is the answer. The Empire are also accepting rush order but for an additional charge.