Fizzics is a revolutionary beer system that offers enhanced balance and sensational of aromatics, body, and texture with any of your favorite beers. This is the world's first portable Draft Beer System, engineered specifically to improve flavor and taste of canned/bottled beer to brewery fresh, yes, you can taste fresh beer from any can or bottle. The idea was started when the team enjoying a draft beer at their favorite brewpub, Philip Petraca, the CEO of Fizzics, asked his friend Dave a simple question, "Why does beer taste so good fresh from brewers tap, but not from a can, bottle, or growler?". That question began an amazing journey of pursuing an innovative technology to improve the taste and flavor of carbonated beer, the result has surpassed their greatest expectations.
Fizzics Beer System would dramatically enhance beer drinking experience for all beer lovers across the world. The system is compatible with any size can or bottle, and up to 64 oz. growler.
From : Fizzics [Buy It Here]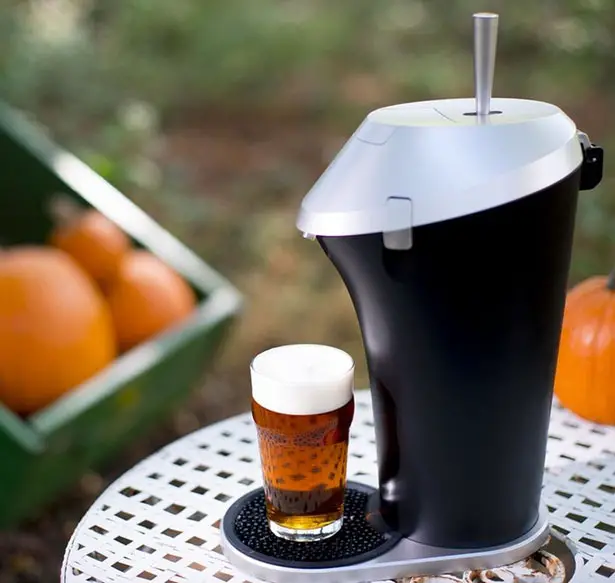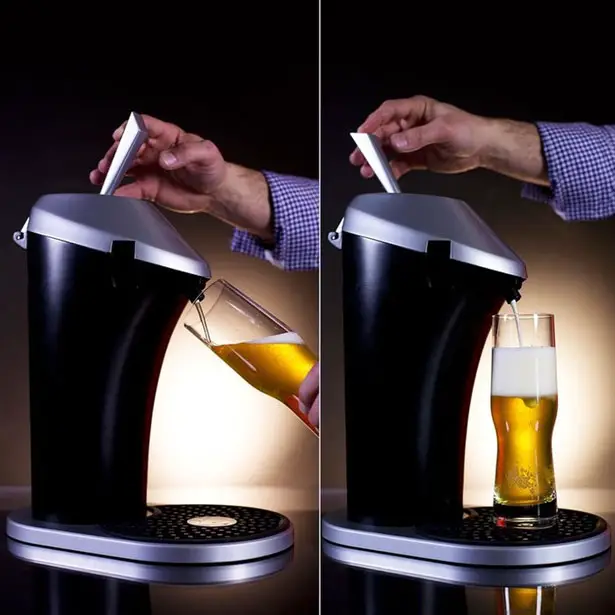 What makes Fizzics special? The system is scientifically engineered using patent pending fluid and gas technology to enhance your beer, it doesn't require to separate CO2 or Nitro canisters. To make it work is simple, all you need is 4 AA batteries, then place your beer into the unit, place the tube into the beer, close the lid. That's it, now you can pull the tap handle to pour and push it in order to create perfect foam head. The company promises this device works with any style of carbonated beer, such as Pilsners, Stouts, Lagers, IPAs, and many more.
We really love the portable design, you can take it anywhere where you want to enjoy expertly poured drafts, outdoor activities would be much more fun. Fizzics system has been designed and engineered to stimulate all of your 5 senses, it provides an aromatic bouquet, enhanced flavor, accelerated fizz, better mouthfeel, and of course, visually appealing head. When the day is over, you can separate that anti-microbial drip mat and system canister for easy cleaning. [Buy It Here]