The Barista is a handy espresso maker, designed specially for home use to enhance and simplify the user experience both indoor and outdoor. Unlike the usual espresso machines, Barista allows multiple persons to take part in the experience of coffee making and consists of brewing unit, a docking station and five espresso cups. When in docking mode, this machine is attached to the wall outlet and performs like a conventional espresso machine. When in portable mode, the coffee beans remains pre-grounded and the water is kept into a thermos pre-heated in order to enhance the portability of this machine and avoid unnecessary energy consumption.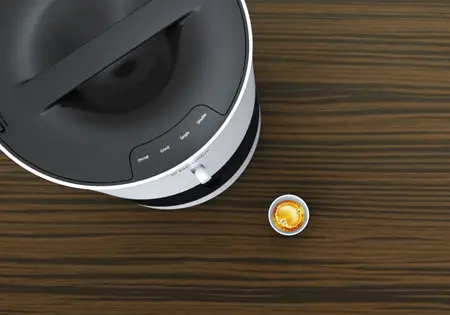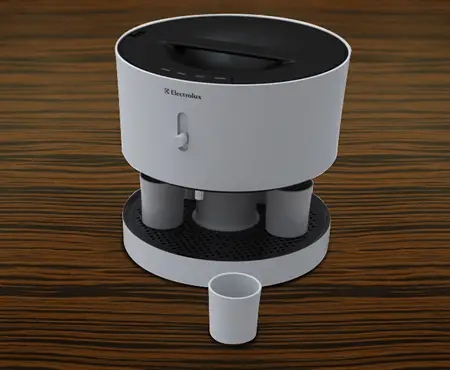 From Patrik:
The Reason Why
In Sweden, inviting friends over to one's home for coffee is a very common social gathering. During my research, I found that people who have espresso machines don't use them during these social coffee gatherings but serve conventional coffee instead because it's more simple, more time efficient, allows easy refills, and it brews at a touch of a button which doesn't take the host away from the party.
The making of an espresso beverage is a procedure that is traditionally taken with much pride and joy. Originating in Italy, espresso drinks have grown popularity all over the modern world. I wanted to create an espresso machine that will allow all participants to experience this procedure of creating their own espresso drink, rather than the host being in charge of everyone's beverages and be left out of the conversations. And the procedure should be simple enough so that all people, regardless of knowledge of espresso making, can use and enjoy.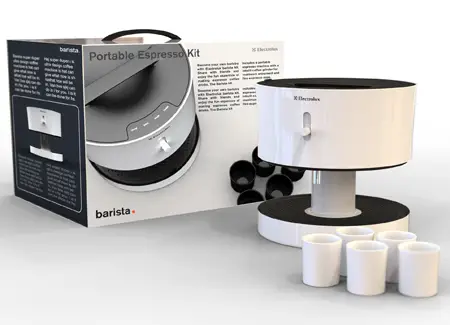 How It Works
Docking mode
The barista espresso machine consists of a docking station, brewing unit and five espresso cups. One of the main features with the Barista is that it allows multiple users to be in charge of their own espresso brewing, instead of just only one person in conventional espresso makers. To enhance the portability and make it easier to carry, the Barista works in two modes, carry mode (collapsed) and brewing mode (raised). The Barista is connected to the wall outlet when in docking mode, and functions as conventional espresso machine, where beans are grounded for each individual cup in the kitchen.
Portable mode
To make it portable some task are divided up to optimize the power consumption; the coffee beans gets pre-grounded in the kitchen and the water is pre-heated into a thermos at the same time to eliminate unnecessary energy consumption. Collapse the brew unit by pressing down the top part, to raise it, give the handle a push and the machine will raise by itself to brewing mode. The turning top allows the users to access the machine from all directions. Place cups on the tray and rotate the turning top part to move the nozzle over to the other cups.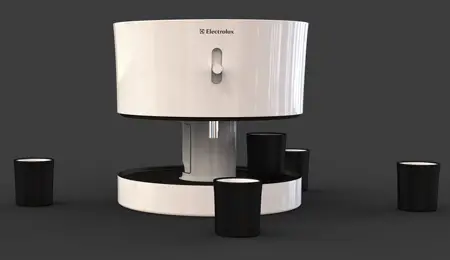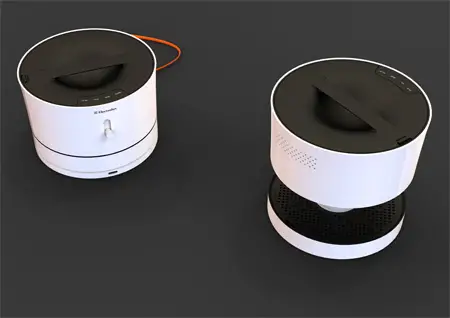 Designer : Patrik Petersson