Convert the sun into electrical energy while traveling with SolarCru. Made with most powerful mono-crystalline panels available, SolarCru charges your device by using solar power and an integrated battery. This portable device is magnetically foldable, very efficient and durable for your next outdoor adventures, even when you carry multiple gadgets, simply connect up to three SolarCru panels together to triple the output.
SolarCru has the ability to charge your devices quickly, it can store up to 2000mAh whether using solar power or USB charging. You would love its compact and lightweight design. [Pre-Order]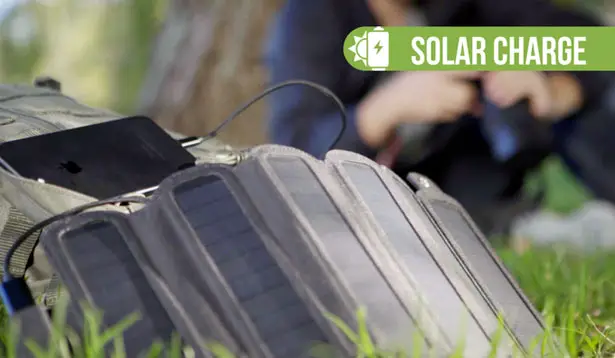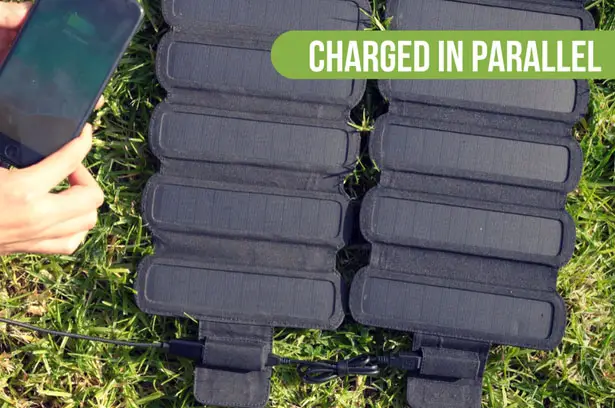 SolarCru can charge small wattage devices such as smartphone, flashlight, speaker, tablet, or external battery pack. The panel will charge its battery during the day while you can charge your gadgets at night. SolarCru weighs just about 0.52lbs and 0.7lbs with battery, it measures just at 2.9×9.6×1.2 inches when unfolded, it is much smaller compared to the same solar panel chargers on the market that offer the same capacity and rating. Each unit comes with a protective case that also serves as a magnetic clasp to bind that rolled-up panels together.
It has a built-in intelligent chip that identifies each device plugged in, in this way, SolarCru would automatically adjust its energy output to provide the right power that optimizes charging quality and maximizes overall battery life. No more overcharge and overload. The LED light would light up as an indicator, it helps you to determine and modify the solar panel to appropriate charging position more conveniently. [Pre-Order]