Slope is an occasional desk mainly designed for the home purpose. Slope has been designed to offset the disturbances that normally occur while working in home. An angled crest gives a new ergonomically correct surface for working. It has a storage area which allows you to hide away your work as soon as you are done with it. It provides a physical obstruction between work and home.
Designer : Jenk Design Office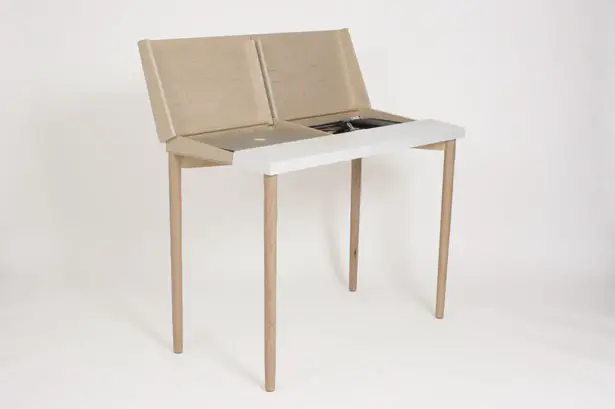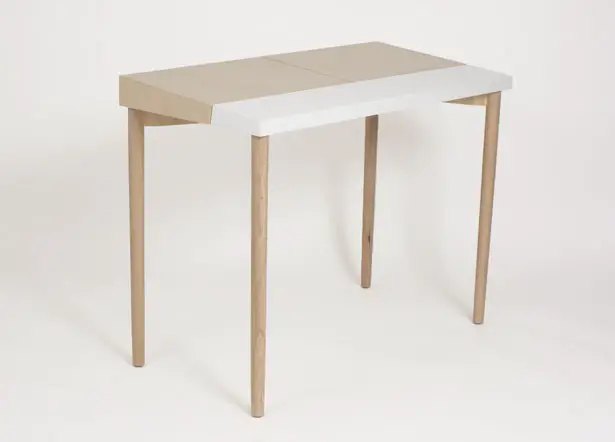 The angled top of the slope averts the accumulation of clutters. The two complementary wedges maintain a drink level and prevent your pen from being rolled away. When it is not in use the square shaped wedge can be used for setting up a vase or other beautification items. It has a perfect space for holding laptop, tablet and other essentials. This is made up of a combo of birch veneer MDF and the plywood and the legs of Slope are made up of solid maple.