After the popularity of three-wheelers is rising, started by Piaggio MP3, Gilero Fuoco and Vectrix, a French scooter importer Sidam try to enter the market by building another type of three-wheel scooter. But this time, instead of putting two wheels at the front, they decided to put the two wheels at the rear of the vehicle. Kinda remind me of Thai Tuk Tuk, but Xnovo concept is somehow some crossover between a minivan and Thai Tuk Tuk.
The design sketches seem to suggest that both rear wheels will be belt driven in the 500cc Piaggio-engined petrol version – although hybrid and fully electric versions are also on the cards, the latter featuring twin electric motors, one in each wheel hub. The luggage angle is definitely a big part of the concept fot Sidam.
We'll wait to learn more as the Xnovo moves towards a launch date rumored to be late 2008. Price is expected to be around ?8000 for the 500cc model.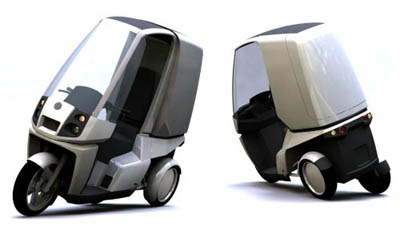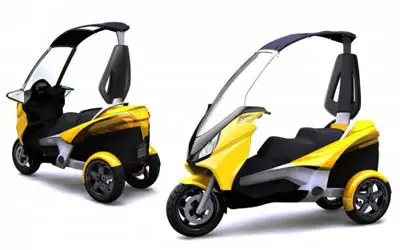 via thebikergene
---
SoberPixels Red Racer could be the next generation of F1 Racing Cars. It's a futuristic car that blends the aesthetic of F1 racing car and neon-powered engine. The body of the car has been designed extremely low, suitable for indoor racetracks, perhaps that's why the designer uses white rubber tires. Sleek and sharp lines of the car's body makes it runs extremely fast. Ready, Set, Go!
Designer : Ronald de Groot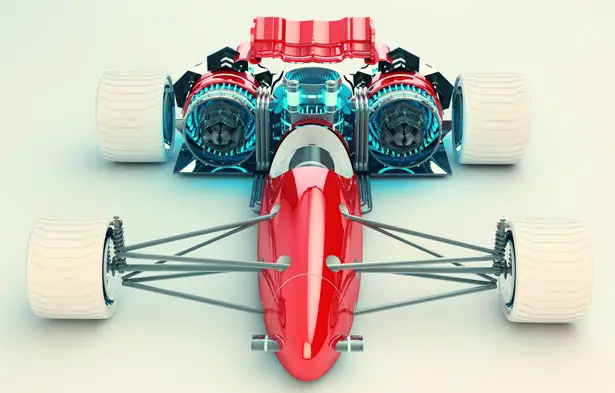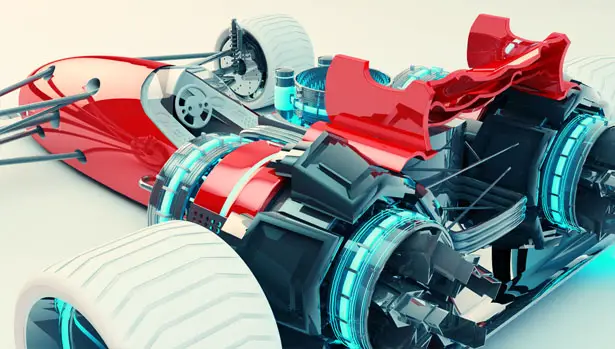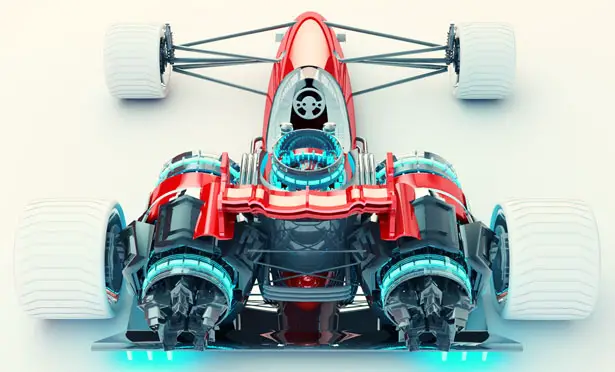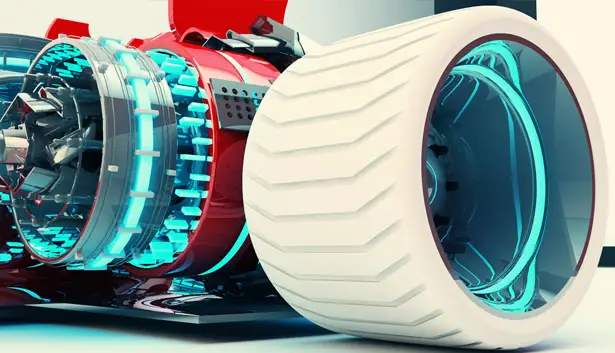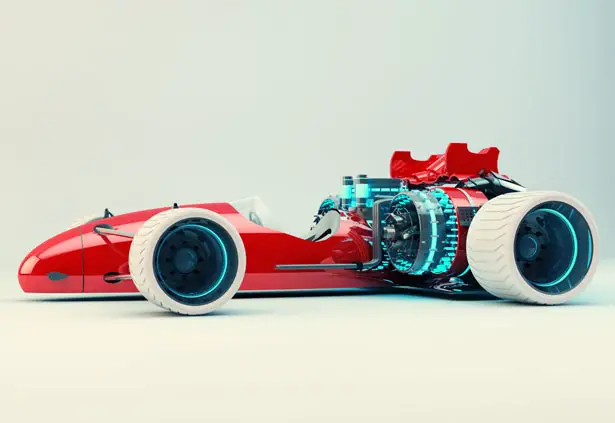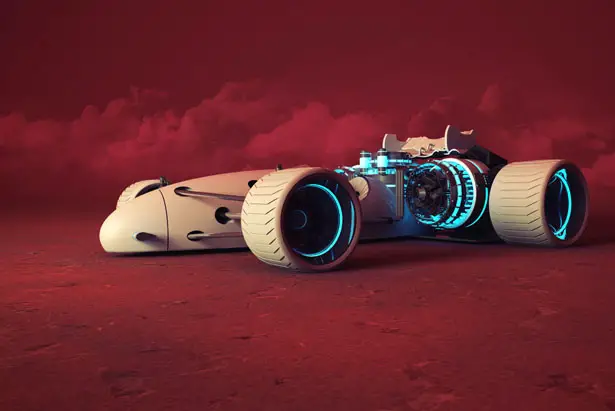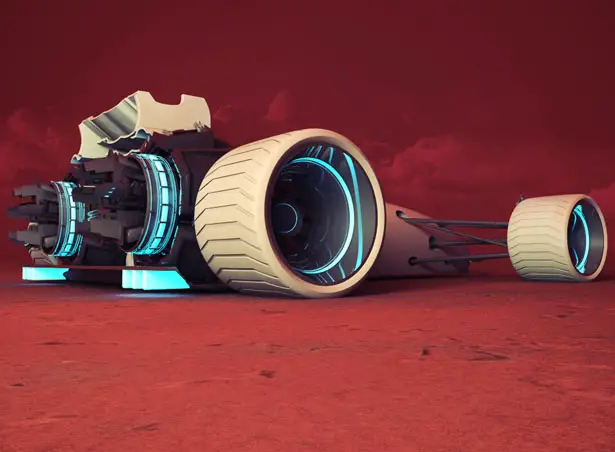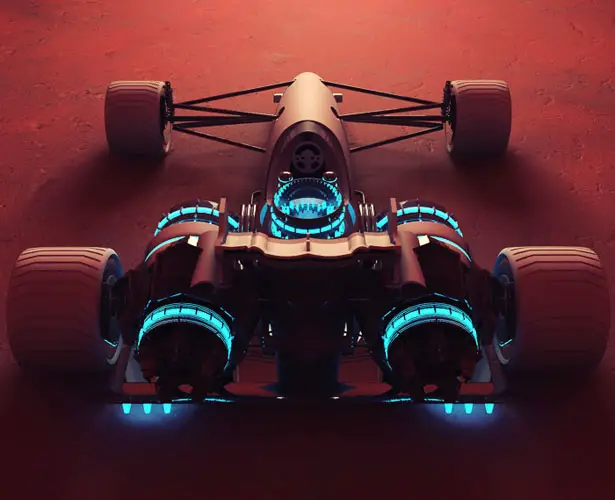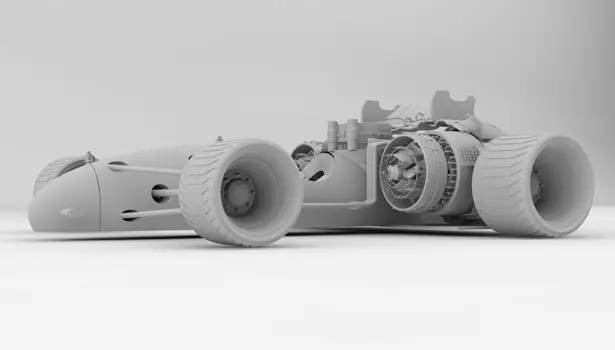 ---
Donkey Kong was one of my favorite video games in my childhood days. So, looking at this submission from Igor Chak brings back good old memories. This wall shelves installation was inspired by the famous steel beams from Donkey Kong. Everyone who played this game when they were kids will recognize this strong, good looking, and playful Donkey Kong wall. This wall is made out of individual sections where each section is made out of durable but light carbon fiber, anodized aluminum pixels that are combined with strong stainless steel rods and toughened glass tops.
Designer : Igor Chak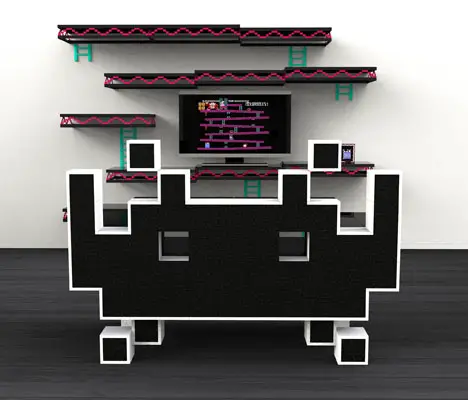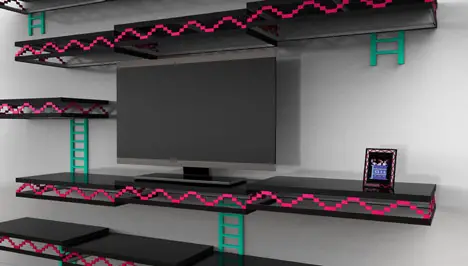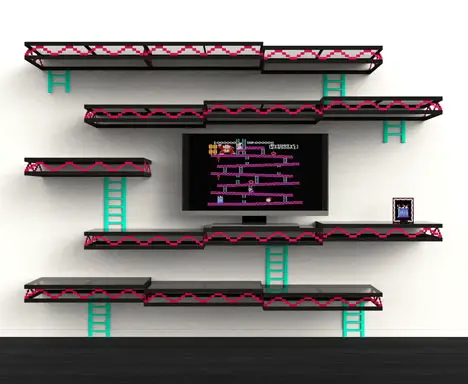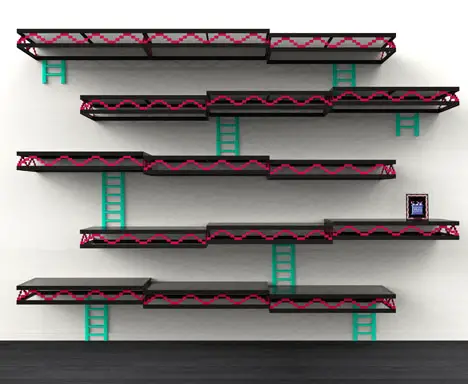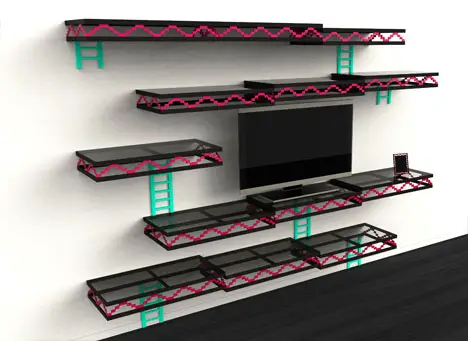 ---