Honda CB750 concept is actually a predecessor to the previous 70-80 CB and has reborn as a next generation smart bike with brilliant performance, breaking, handling and technology. This bike holds a 750cc heavy duty four cylinder engine and liquid hydrogen will be used as fuel. Its duel clutch transmission includes features like automatically controlled launch control and grip control for wet days. Honda CB750 features a full on, rear and front electro-magnetic suspension which will ensure less maintenance. An onboard computer allows the user to tune anything from the traction control to the engine. The body and the frame of this bike is a unibody construction manufactured with aluminum and carbon fiber.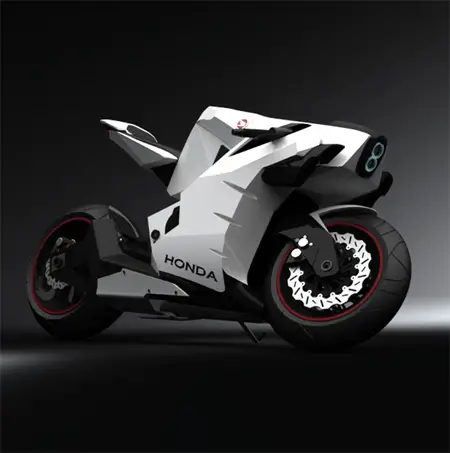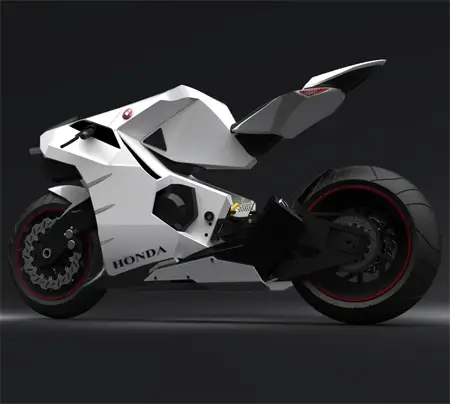 Igor explanations:
The CB750 features a full on, front and rear electro-magnetic suspension. It's less maintenance and can be electronically adjusted for best performance. Bikes sensors will give out a read out every 1/10 of a second and will adjust everything from suspension to the rider's seat height giving best and safest performance you can get.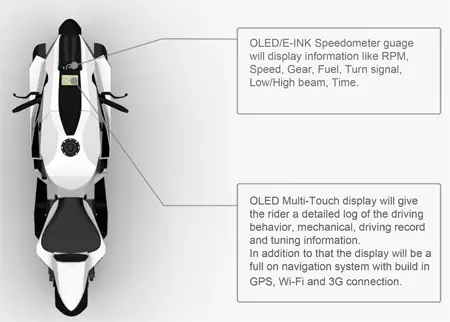 The safety, everything you would expect in a motorcycle from 2015. Electronically controlled ABS, Airbag, Traction Control and Steering Damper. The system will also feature a radar technology to sense an upcoming head-on collision and will automatically slow the bike. Of course some of these features can be electronically disabled to suit the rider.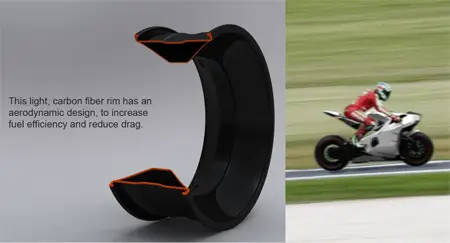 Now the onboard computer, which can be controlled through a 5″ OLED multi touch display positioned right on the fuel tank. There are 3 menus: GPS, Drive modes, diagnostics mode. GPS mode is like your standard GPS that will give you directions and etc, but it will be connected to the internet through Wi-Fi and 3G. This will enable you to find information on the go and implement it to your rout.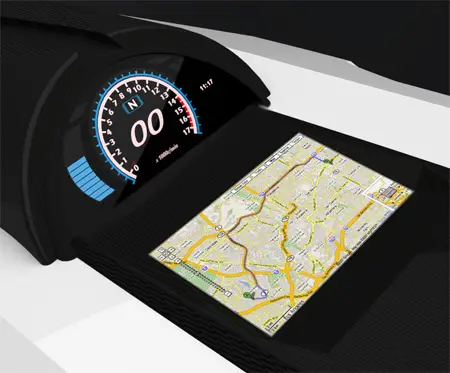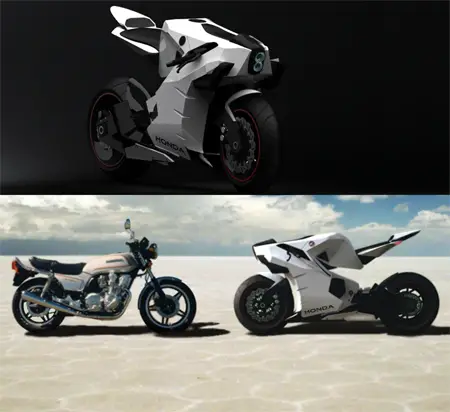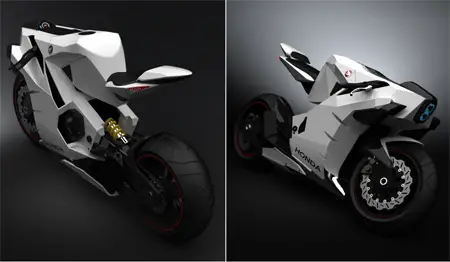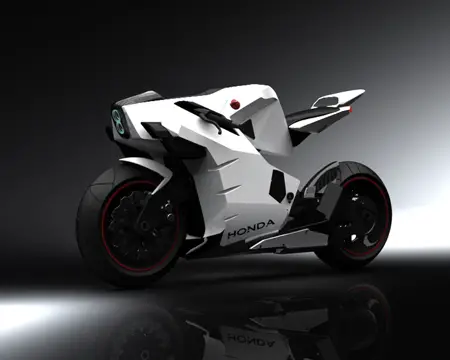 Designer : Igor Chak
---
When an adventurous mountain rider wakes up at 5:30 am, 2300 meters above the ground with the deflated campfire and no strip remaining to burn, its quite certain that there is no way he can manage an angle to come and offer him with a cup of refreshing hot coffee as a superb start for the next day. However, Mocca Pearl outdoor jug will provide 180 ml of hot fresh coffee for two persons without the need of a burner. Just install it and with a few movements, it will start steaming. The jug remains inside a greenish felt-covered cup and contains a holder to hook it with the user's belt, giving it a hand grenade like appearance. The bottom part contains the water that squeeze through the funnel containing the coffee powder and the coffee is ready in no time.
Designer : Marc Zimmerhackl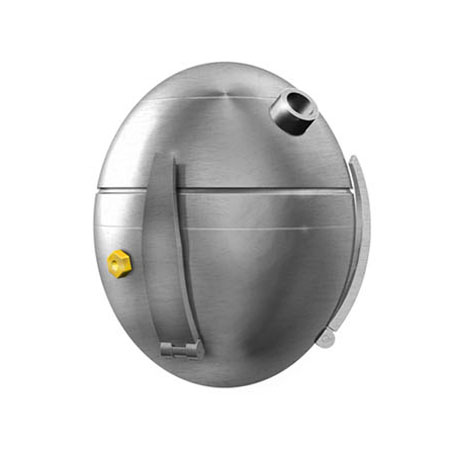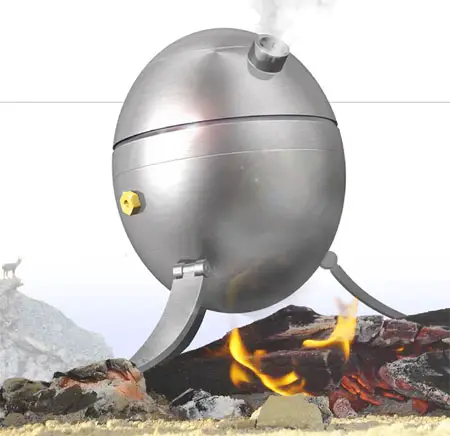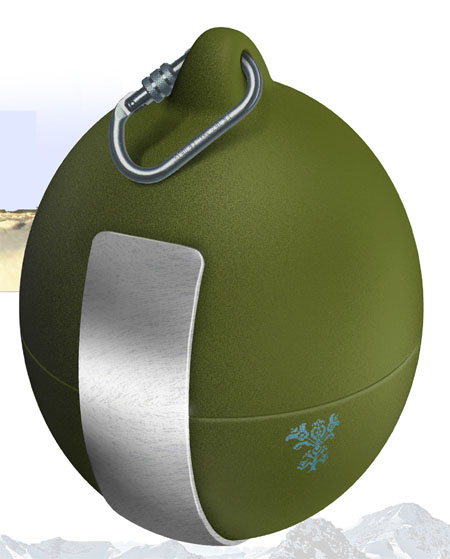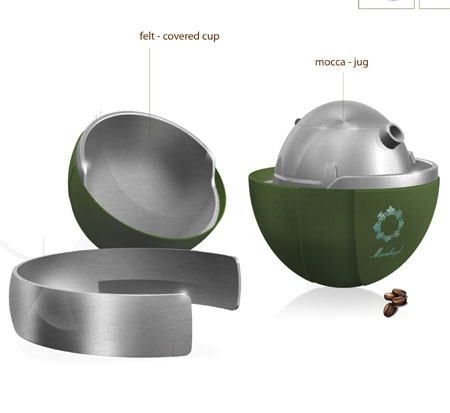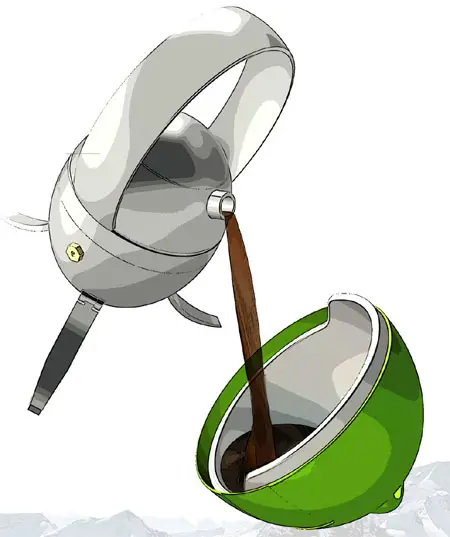 ---
Growing up in today's time is not easy. Peer pressure and to be popular among friends is what any teenager feels while growing in years. In today's times, life which is bound on chair sometimes can be very disheartening for a physically challenged teenagers, for them the chair becomes the biggest hindrance. Understanding this architectural designer Nori Sakatsume, has come up with an automatic wheel chair named as transporter. The device runs on electric motor housed in each wheel which in turn is powered by a lead-acid battery making it easier to maneuver and turns out to be of great help for all the physically challenged.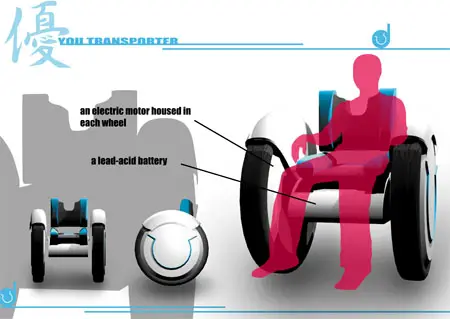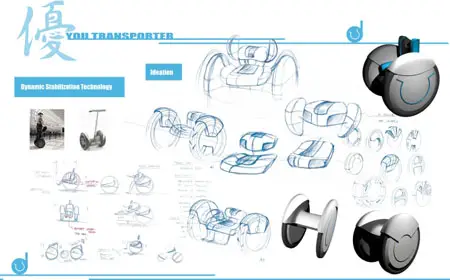 Designer : Nori Sakatsume
---