Wow, look, someone actually makes inside out umbrella design into production. The first time we saw an inside out umbrella was from Ilmo Ahn's submission, perhaps KAZbrella was inspired by that project as well. We think the name is self explanatory, it's a reverse folding umbrella that allows you to enjoy drip free umbrella.
KAZbrella opens inside out, just like a flower, it leaves the wet side of the canopy contained inside when closed, it won't wet the floor. The design allows you to smoothly open and close in a crowd, avoiding accidental poking of other people. The double spoked design makes it extremely strong even against strong wind. In the even of your umbrella is blown inside out, simply click the button on the handle to restore back to its open shape.
Designer : KAZ Design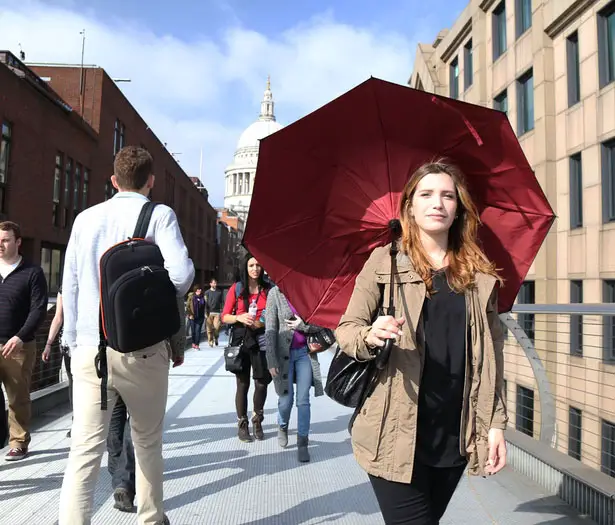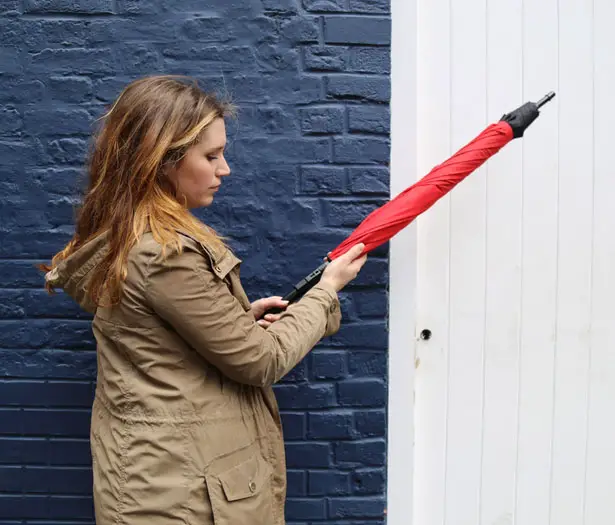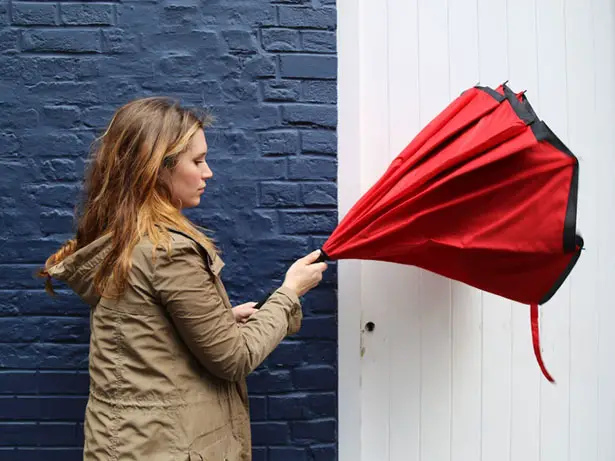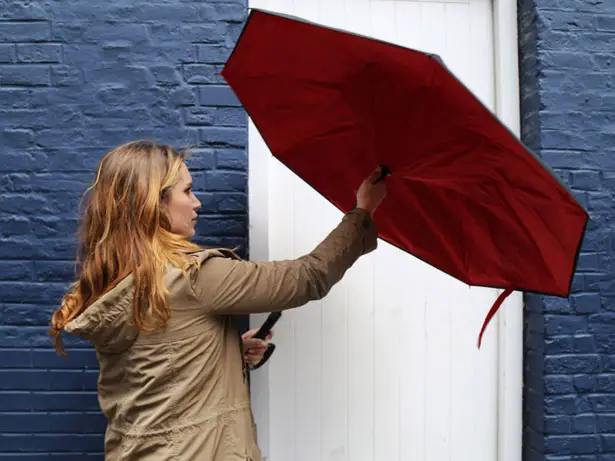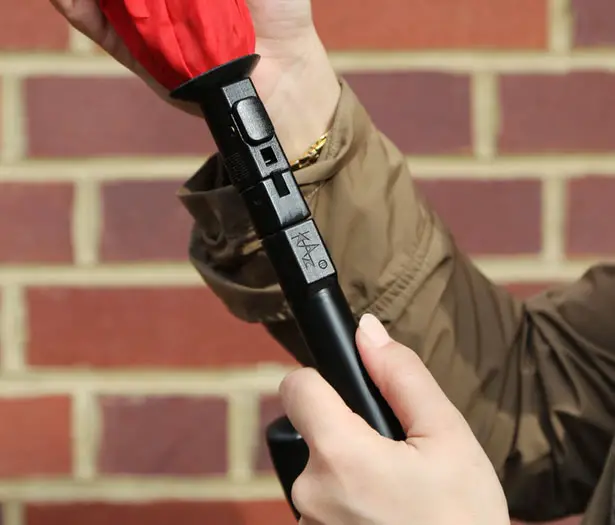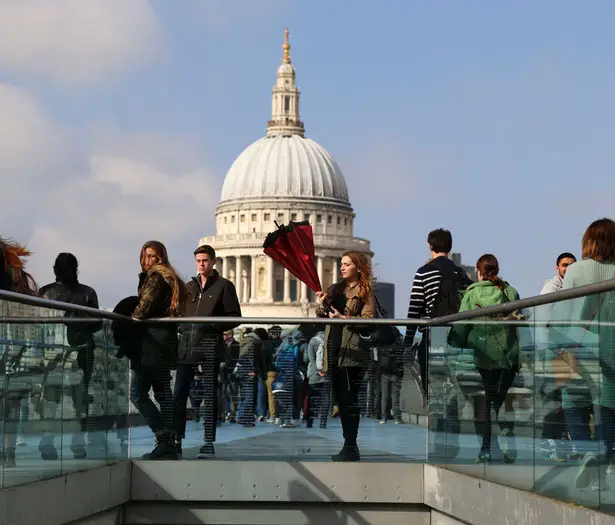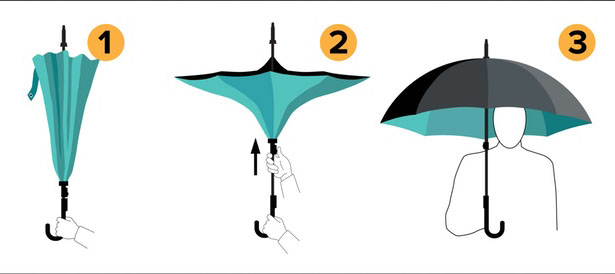 ---
Cario is a concept notebook that has features to make it able to be adjusted on the drivers steering wheel. This is great concept laptop for mobile workers or people who travels a lot by car, and yet still need to access their notebook often. Once this notebook is connected into the cars system, through the notebook the user has easy access to personalize the vehicles environment and settings to their preferences. For save driving, you can use cario notebook as HUD with the projector.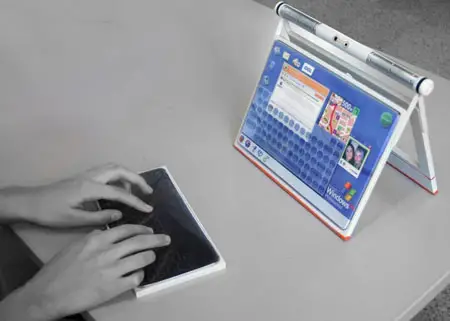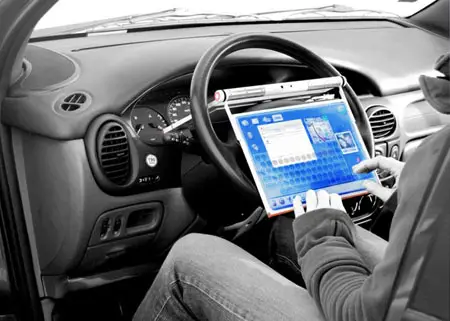 Designer : Anna Lopez
---
Cleaning the floor is easy, but cleaning the ceiling or high corner can be difficult. Weisi Li has made an attempt to design a safe roof-cleaning tool that can prevent dirt falling from the top and might get into your eyes, Funnel. This tool employs gravitational and inertial mass between rest and use, you can put it upright just like that when you don't need it. When it's time to clean any dirt or spiderweb at the ceiling, simply invert this tool to automatically expose the broom, thanks to its telescopic handle, you can adjust the length of this tool to reach higher place.
Designer : Weisi Li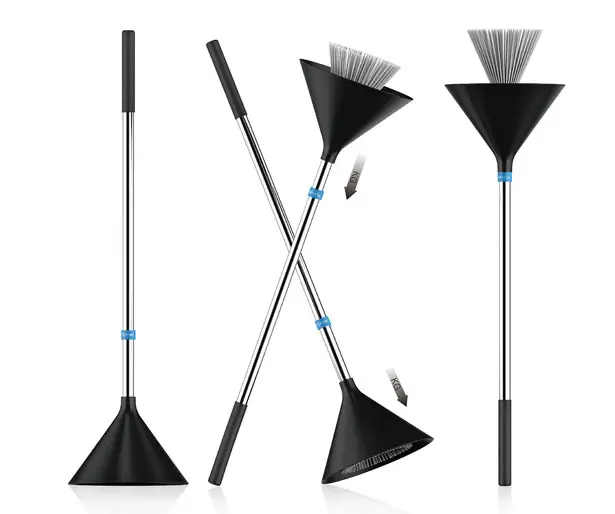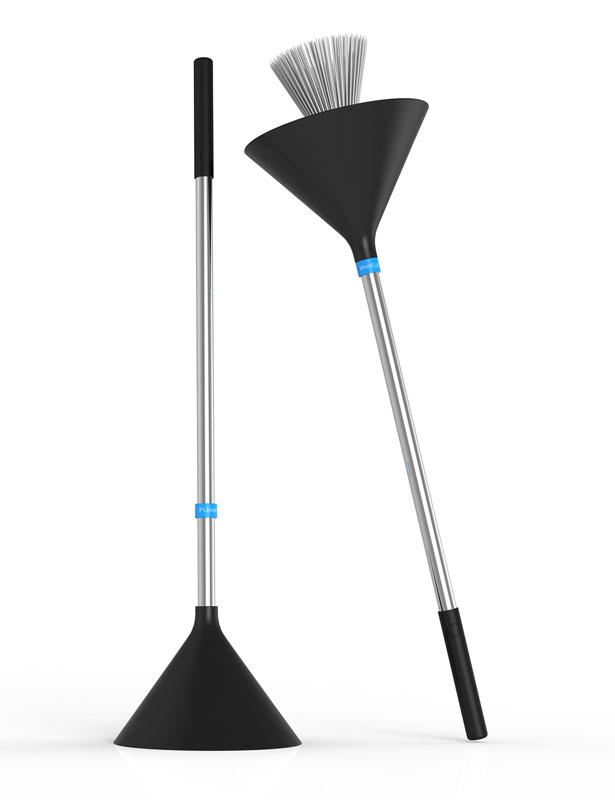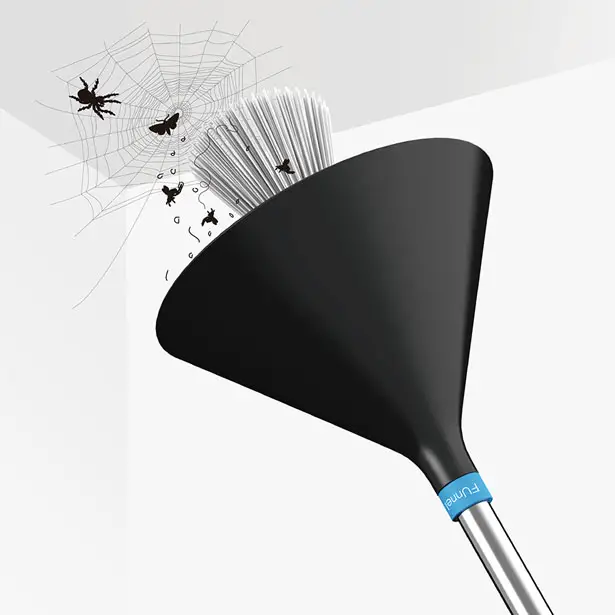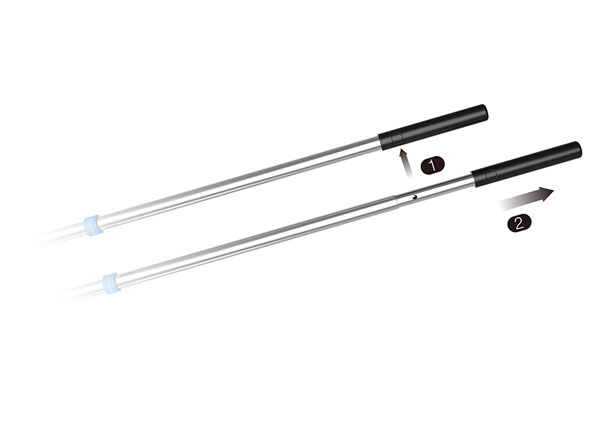 ---