Mobile phone today is more than just simple phone as its usage is far beyond just receiving and making phone calls. Mac Funamizu introduced us to this new gadget which is a mobile phone concept which can be said to have been picked straight out of the Bond movies! One can wear this gadget around their wrist as a watch, though it is transparent. However the look can be customized with the change of color pattern or placing any picture on the background. A foldable gadget, thereby one can mould the same as per the pocket. Accompanied by a pair of earphones that ensures a surround sound effect, it's a gadget to look out for!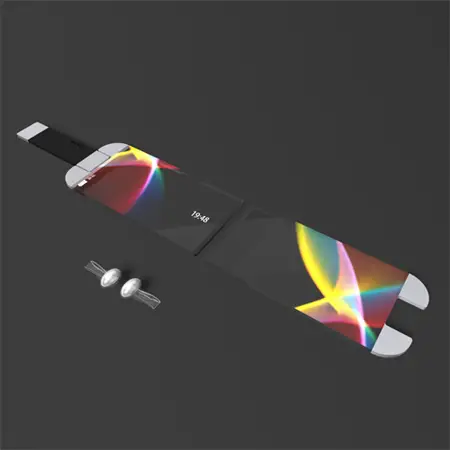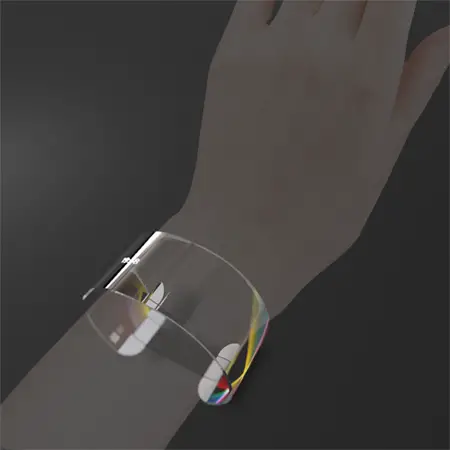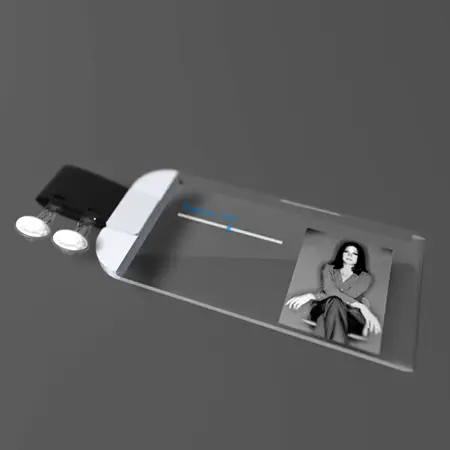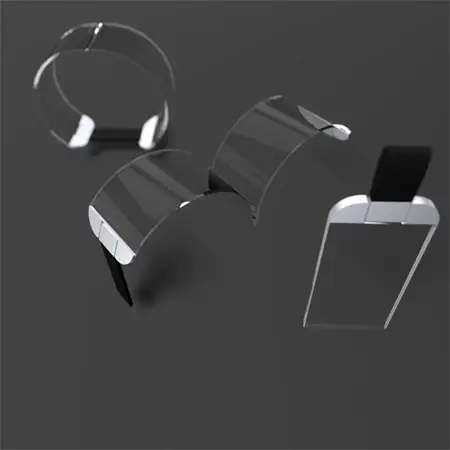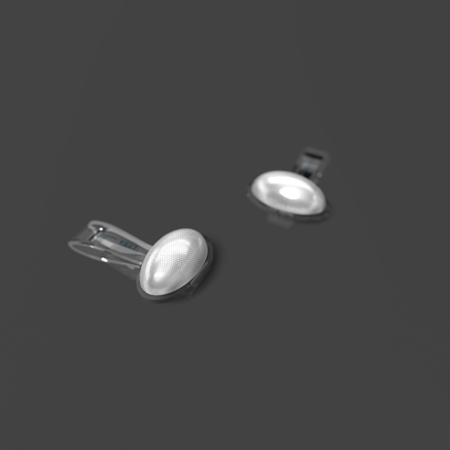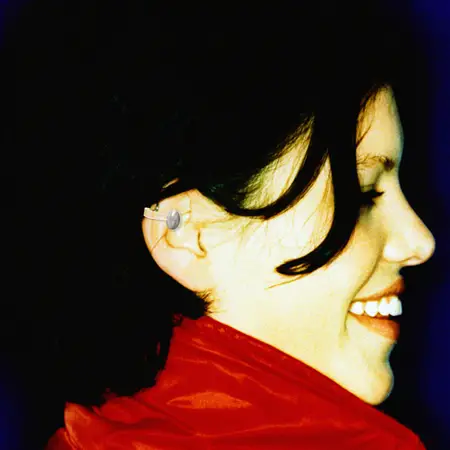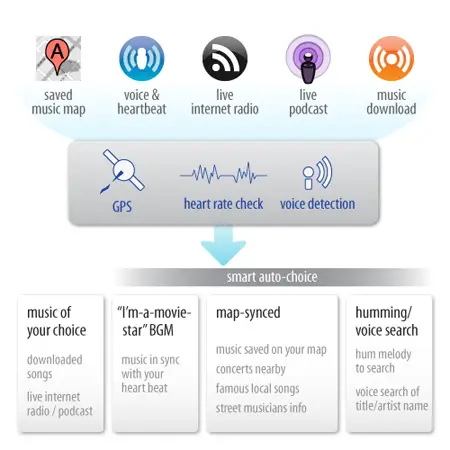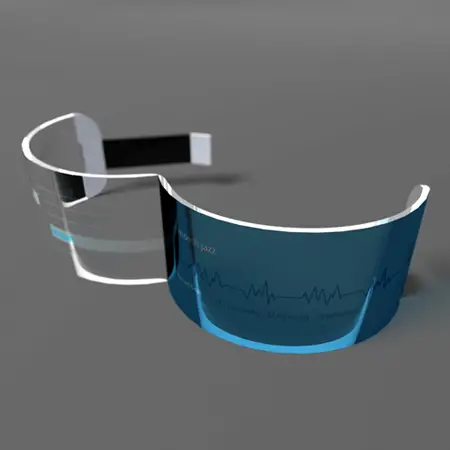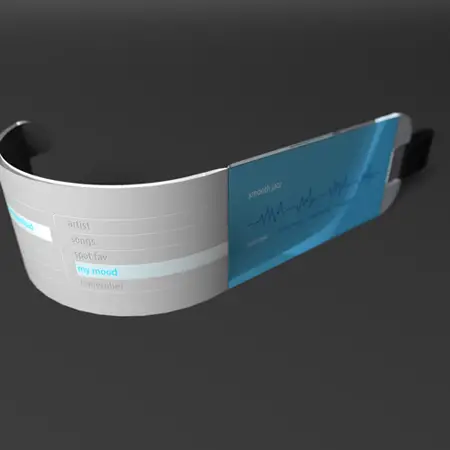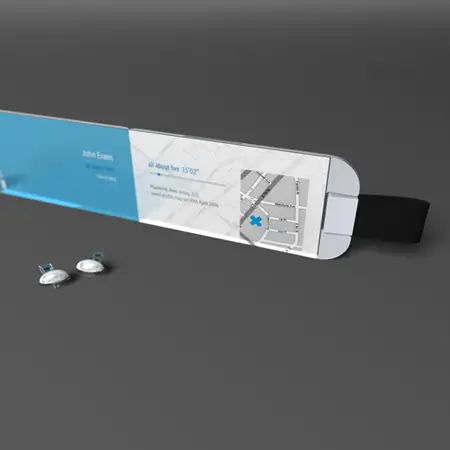 Designer : Mac Funamizu
---
This project features a pretty unique idea, a combination of stroller and wheelchair to facilitate better interaction between 2 generations. Stroller Adapted Elderly Wheelchair aims to create better connection between a wheelchair-bound grandparent and their grandchild, this unit can also function as regular stroller or wheelchair.
Pushing a stroller and a wheelchair at the same time is a challenge. Some people use a connector to attach them side-by-side. This arrangement takes up a lot of space on the footpath, however, and is heavy to push. Most importantly, this arrangement disallows direct interaction between the occupants.
Designers : Jheng Yun-Sheng and Ng Chee Zhong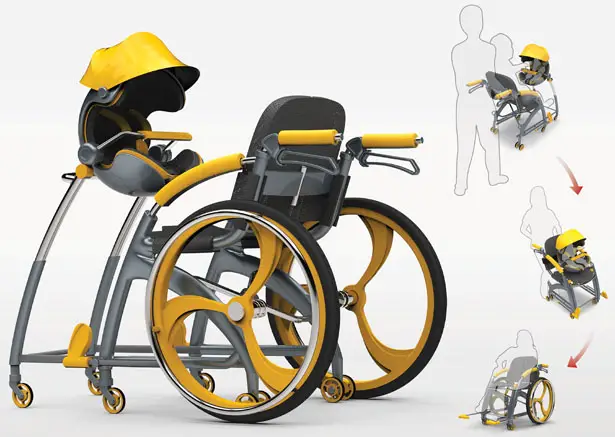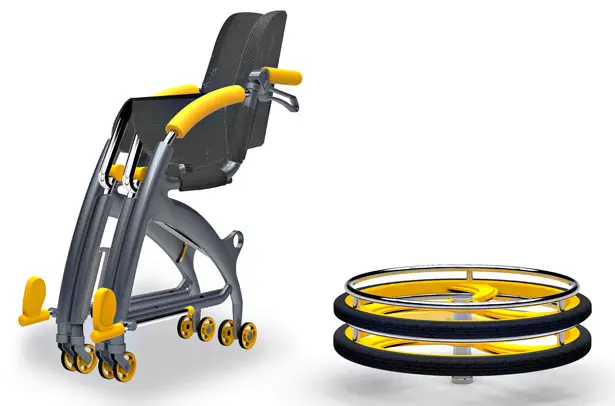 In many countries, the issue of an aging population urgently requires our attention. This design was conceived to allow wheelchair-bound grandparents to enjoy greater interaction with their grandchildren, who are pushed in a stroller.
Unnecessary parts are removed to reduce the weight. The baby seat is placed in front of the wheelchair with locking joints. The large side wheels can be detached when only the stroller function is required. The wheelchair can be folded flat for easy storage and transportation. The baby seat can be used as a child car seat.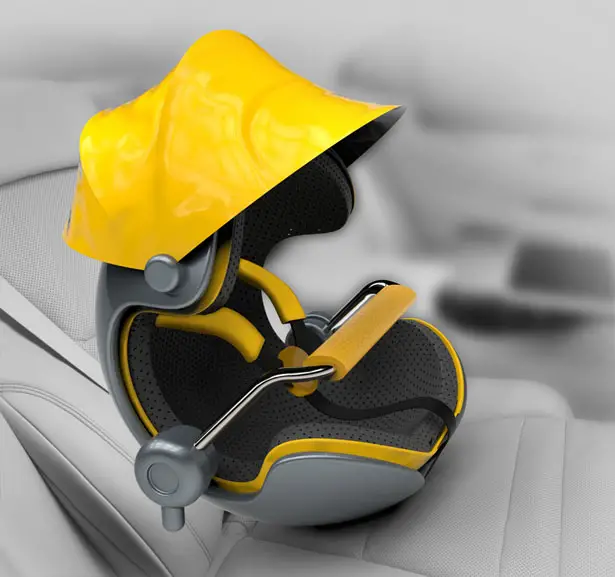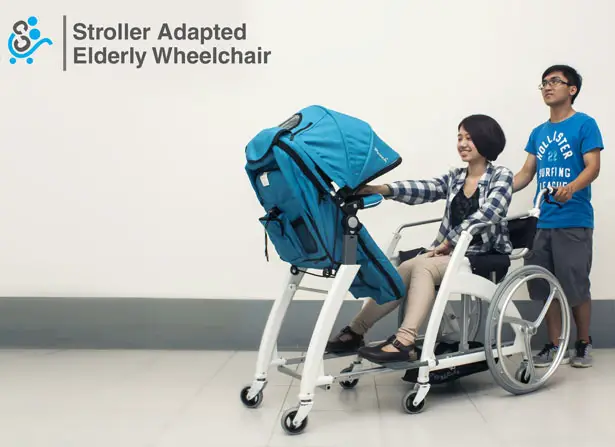 ---
Bediator is an intelligent heating system designed to provide a warm and healthy room condition, while being energy efficient enough to eliminate the huge fuel bills of the owner that requires to run a conventional radiator. Bediator is actually a stylish retractable floor on which users can lay down comfortably and can be activated through a simple push on the side button. The green hole on the side circulates cool air during summer and warm in the winter to keep a comfortable condition in the room. Moreover, it features a LED display where users can have various information such as room temperature, date, etc.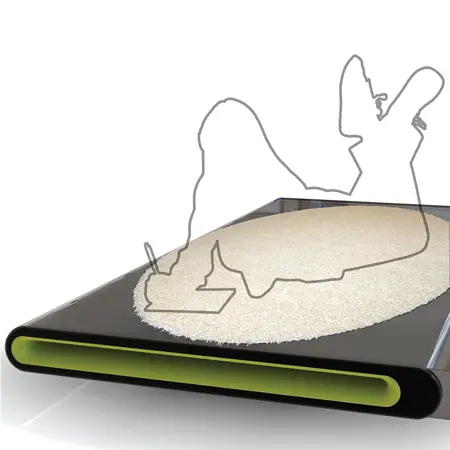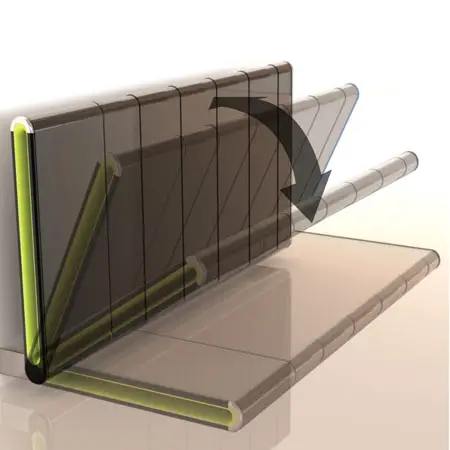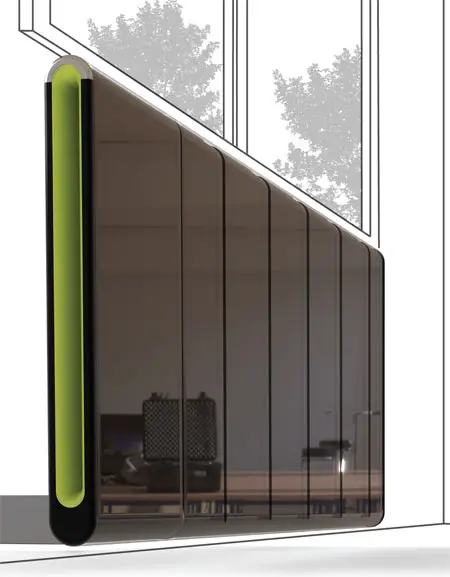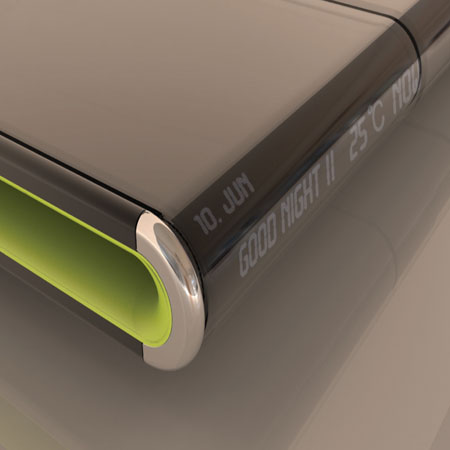 Designer : Kunwoo Yi
---