Medical researches have shown that burnt food is always harmful for human body and are linked with the expansion of cancer cells. So, in order to keep your food unburned, you need to swirl it regularly which reduces the possibility of your food getting burned. Rolly Cook is a portable oven concept that can efficiently do this for you allowing more convenience and extra time to use for other purpose. This handy tool reduces the risk of burning your food in an innovative and well-designed way. It includes a central mechanism that spins two cylindrical containers on both sides. This continuous movement of the containers averts the risk of food burning.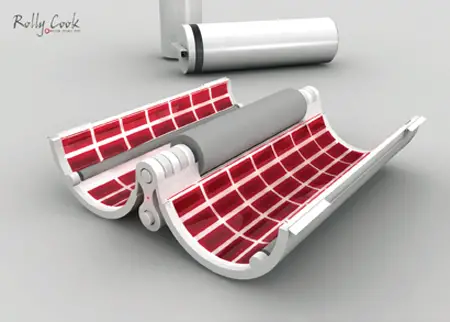 The outsider container has a series of heating panels that can be adjusted easily for a less or more intense heat as required for a particular type of food. For lower temperature cooking, tow containers are added together with the help of a clump forming a shape of a binocular. When its time to cook something in higher temperature, only one container remains functional. Rolly Cook is offering great convenience to the users with its compact shape, easily moveable and rechargeable features and will be appreciated by all range of people. This product is an ideal choice for outdoor use to enhance the enjoyment of a camping.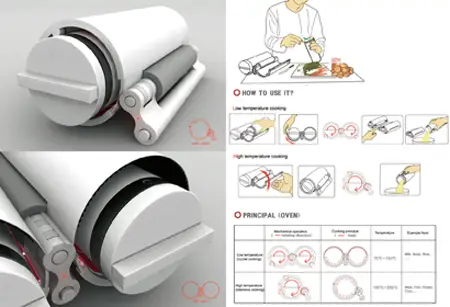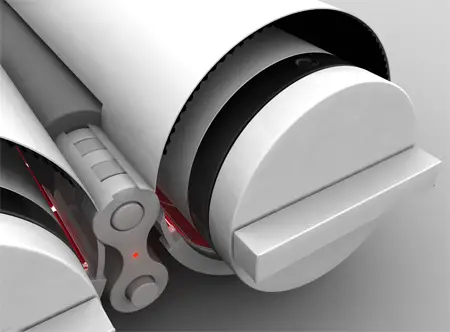 Designer : Jin-Young Lee
---
Bultaco Rapitan motorcycle is equipped with BCU (Bultaco Control Unit), it's like the brain of this badass machine. This motorbike has been designed from scratch with main focus of maximizing the advantages of the propulsion system to yield. This high performance vehicle uses only tested elements to make sure it doesn't compromise on its reliability and durability, it offers you nothing but outstanding performance.
The BCU manages the delivery of torque to the motor PowerCORE to the rear wheel and embraces different functionalities from recharging to connectivity between all circuits and electronic devices on board. The energy storage and regenerative system is called "EndurancePACK" that works pretty similar to the systems ERS used in Formula 1.
Designer : Bultaco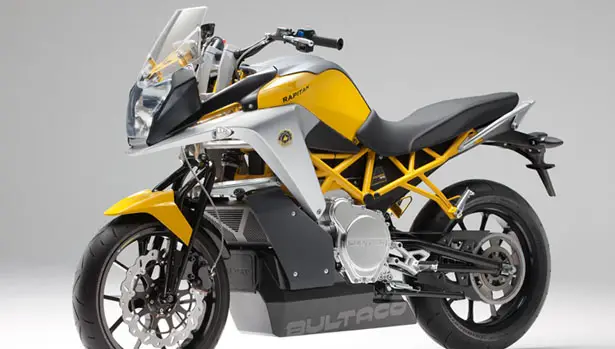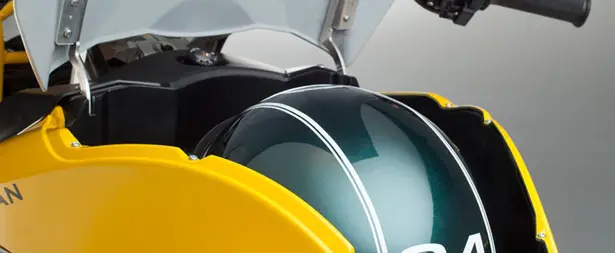 The latest ultracapacitors module inside the Li-Ion battery offers more efficient energy management. It helps to achieve a wider range compared to other e-motorbikes in the urban environment. The front suspension system is called "Dual Link Evolution", it features a high torsional rigidity and an anti-dive effect. The internal storage comes really handy to keep a full-face helmet or any other objects, therefore, this bike is an ideal urban transportation.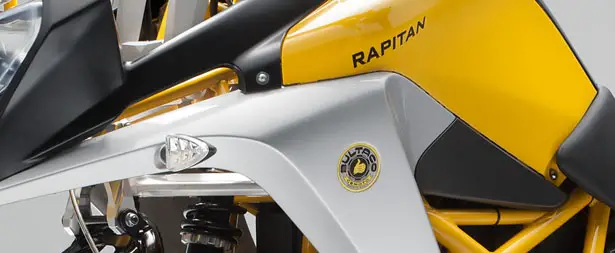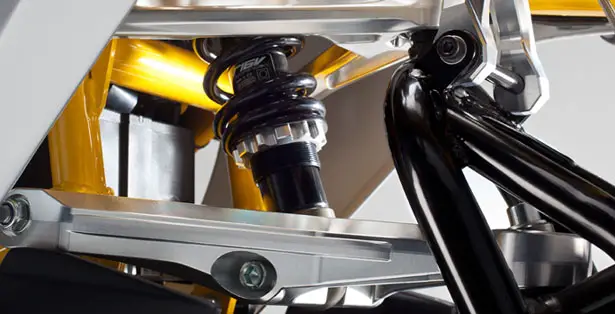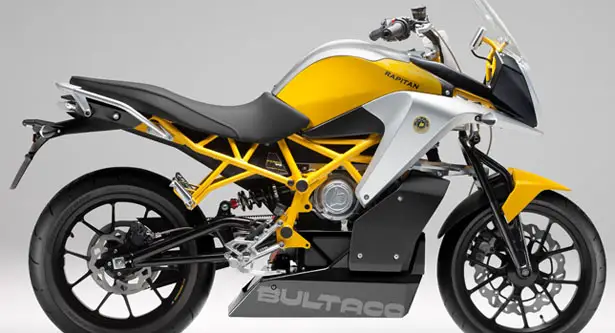 ---
Linksys Home Multimedia Router has been designed based on Linksys brand and a prediction how a router should look like in the future. According to designer's vision, a router should have a user-friendly interface and should be placed at the strategic location such as next to TV in the living room or a working desk, as this device will be the central information unit.
Designer : Nenad Rajcic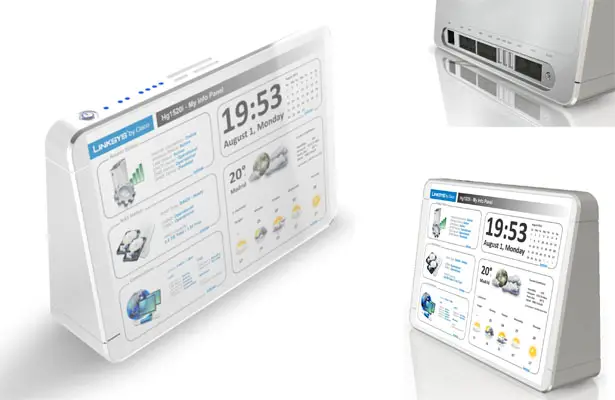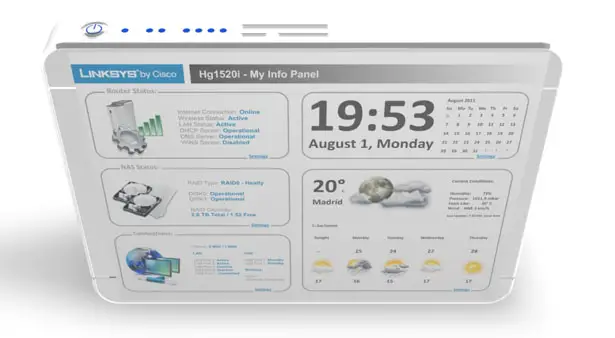 Linksys Home Multimedia Router will provide basic weather, time and network information, such as network connection of cloud services. This device will feature NAS, modem, wi-fi access point, VOIP, card reader, and a touch screen digital display to provide an easy way for user to operate this device. This concept router explores a new way in which traditional routers can't handle such as multimedia functionality and the integration of several devices in a household.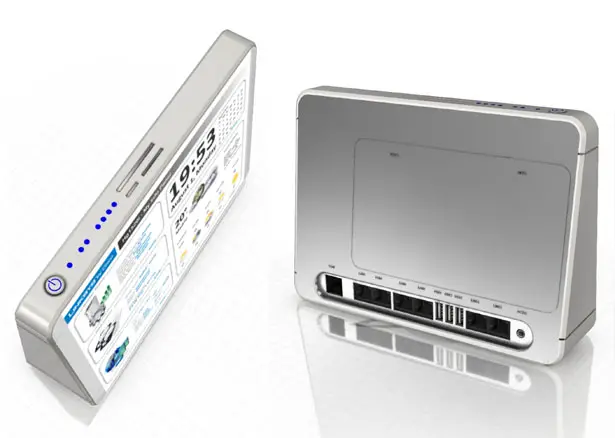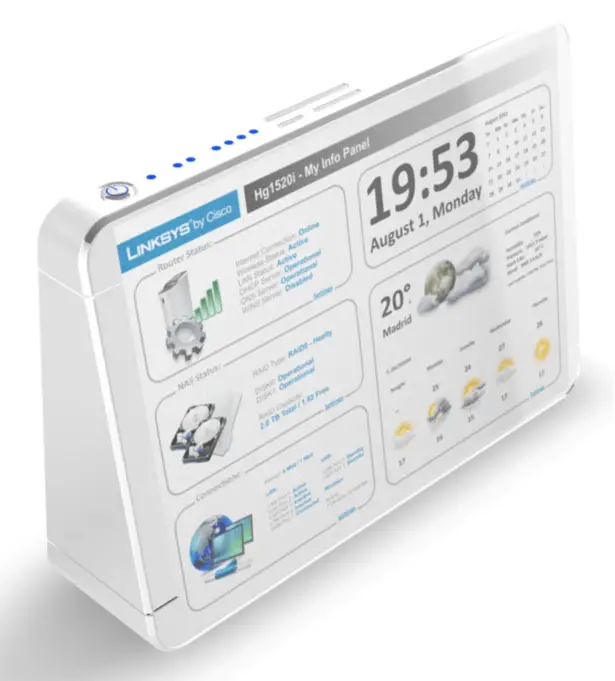 Tuvie has received "Linksys Home Multimedia Router" concept from our 'Submit A Design' feature, where we welcome our readers to submit their design/concept for publication.
---