The Firefly concept table is inspired to give ultimate usability at cafes, restaurants and even homes with an inbuilt lamp, eliminating the need of candles, which charges with the sunlight during daytime and aids to save a lot of electricity, while giving an uncommon dining environment to the users. The lamp is placed inside the middle radius of the table during daytime and when night comes, the lamp pops out with a simple press on the top and begins to glow the entire table top. The lamp bottom is placed above the pattern of the restaurant, ensuring easy and effective projecting of the café's logo or text onto the foot of the table. A simple dinner can become more alluring and enjoyable with the great aesthetics and functionalities of this innovative concept.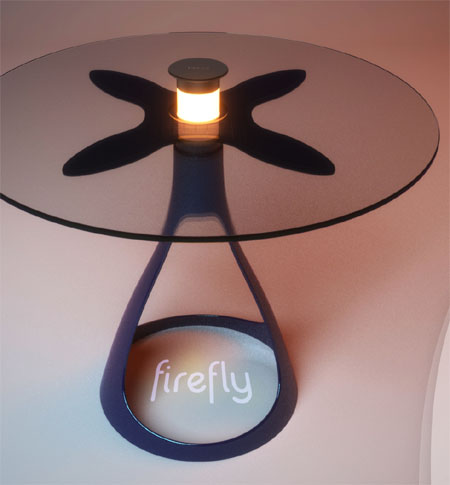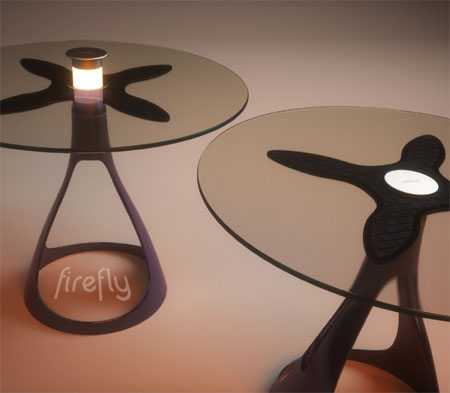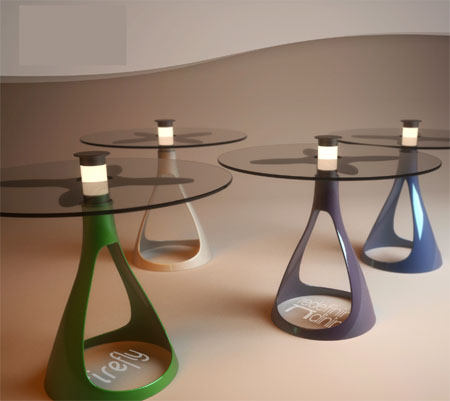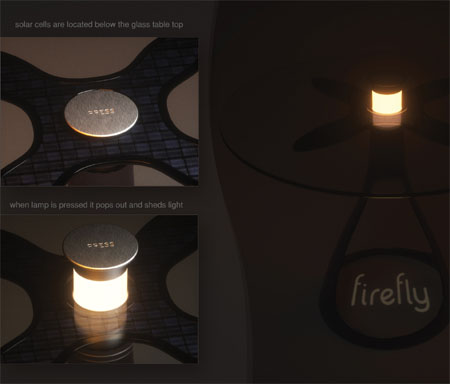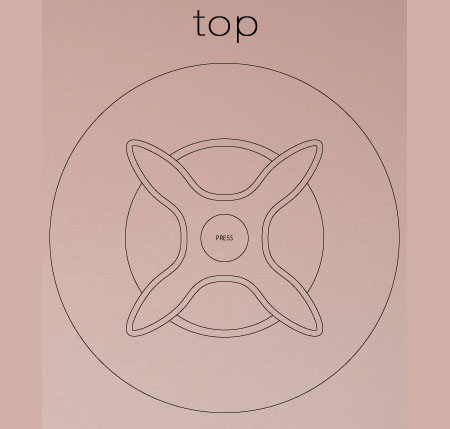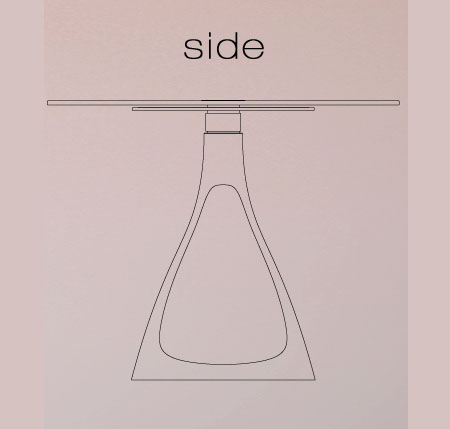 Designer : Vuk Dragovic
---
1865 Electric Velocipede is a nice concept vehicle inspired by historic pedal-cranked bicycle in 1865. Teamed up with BASF, DING3000, a German design studio, has developed this unique e-velocipede to bring you back to the year of 1865, an eye-catching bike with its wheels of different sizes. The reason why these companies rebuilt the iconic 19th century bike as modern e-bike is to maker the year when BASF was founded. At that time, Karl Drain's wooden "Dandy horse" was also give its first pedals which launched bike on the road to global success. This concept bike is a tribute to the era of enthusiasm for invention and technology. "How would the first pedal cycle have looked like if the bike had had today's advanced material to work with?", I guess this was the question in mind when they were in designing process.
DING3000 and BASF has developed a ready-to-ride prototype of 1865 Electric Velocipede, it features an electric drive and 24-polymer applications, some are highly innovative such as bearingless all-plastic pedals made of Ultrason or light and punctureproof tires made of Infinergy.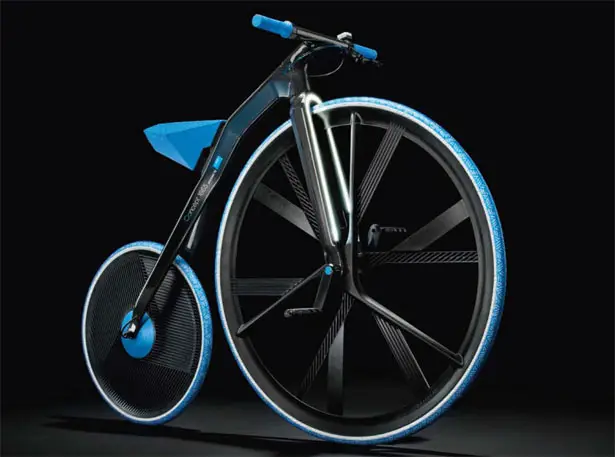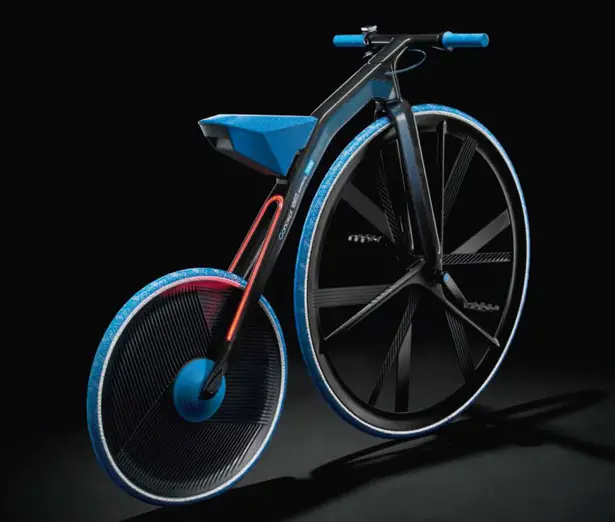 Too bad this e-velocipede will stay as a design study since DING3000 doesn't have the intention to re-invent the bike, let alone the wheel. This project is meant to invite customers to join this company in developing product ideas and new applications that utilize advanced plastics. It's an invitation for you to create something new, just like those pioneers of cycling did in their time.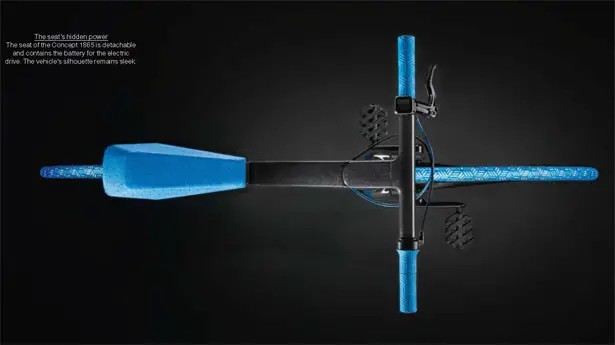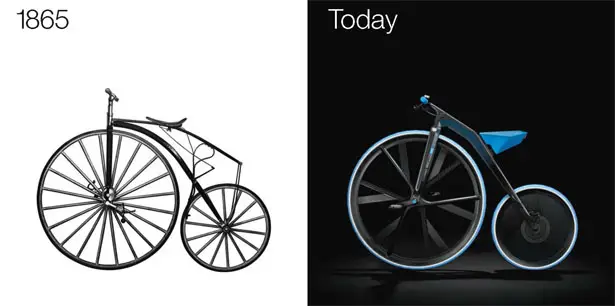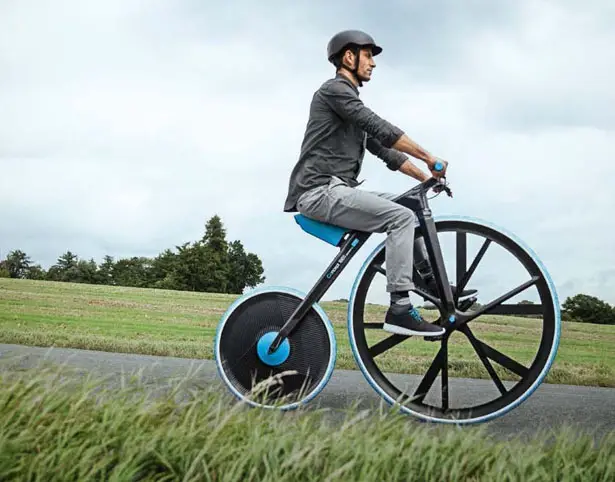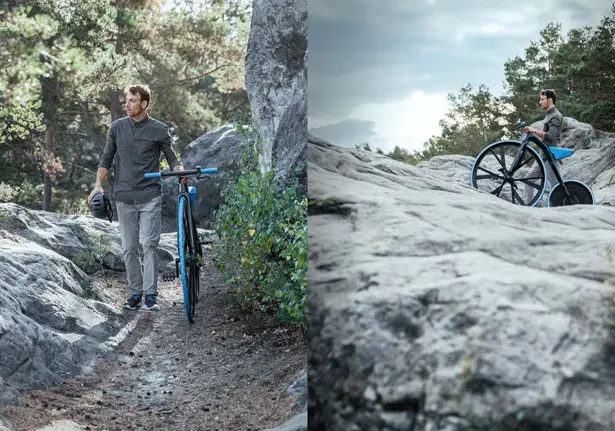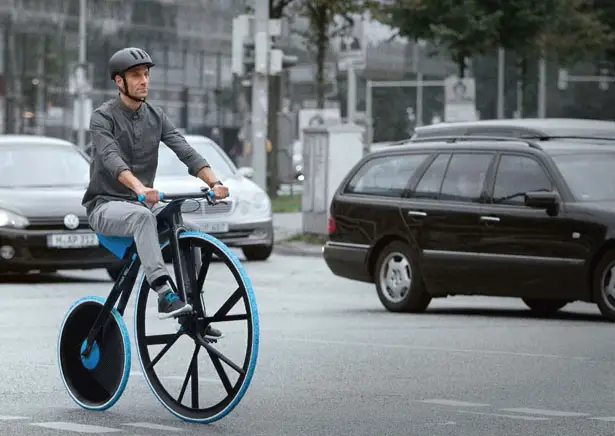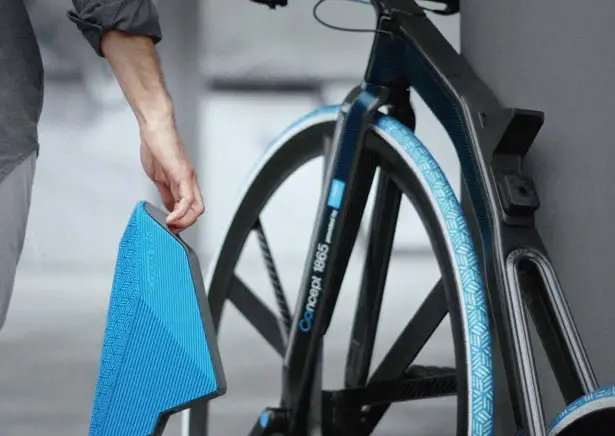 ---
Breva Geneve thinks outside the box with its Génie 03 timepiece. This is the world's first ever wristwatch that has a functional speedometer. Yep, you read that right, a speedometer that calculates your speed using engraved scale marked in miles or kilometers per hour. With smartwatches become more popular by days, it's important for watch makers to come up with traditional mechanical watches which are also equipped with special features. One of these unique features can be a pop-up speedometer, just like what Génie 03 offers. Even though it's not a real time indication with constant refreshing, still, this feature could satisfy certain requirements.
Designer : Breva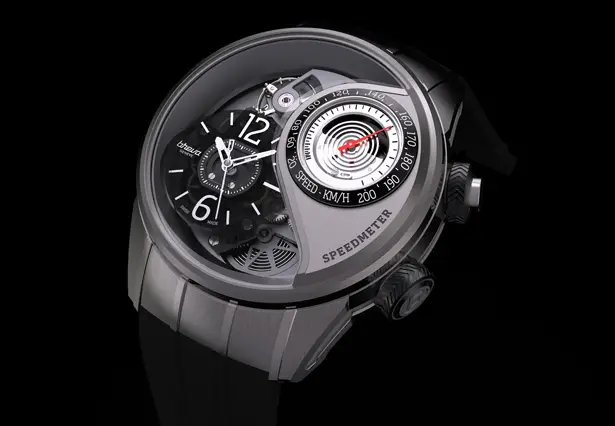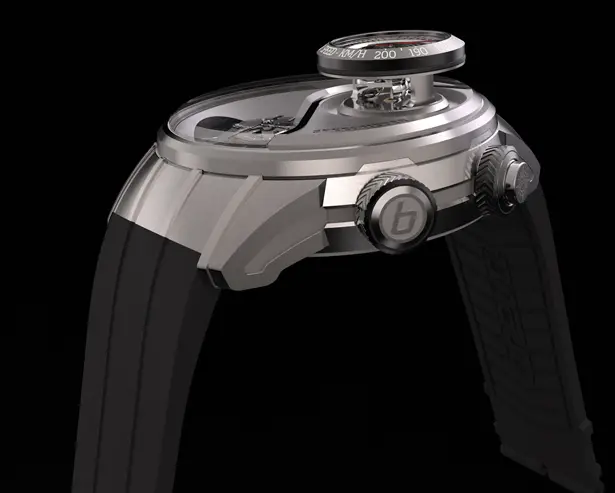 This elegant watch is fitted with patented instant speed scientific measurement mechanism, the extrusion mechanism creates a unique look. When you need to use the speedometer to indicate the speed, extend/open it to get exposed to the moving air. It stands 6mm above the watch, the classic device measures wind speed using its red hand against printed inner speed indexes. The engraved lacquered field can be used for external speed scale on speedometer's bezel. You can read it instantly without any calculating, it display the speeds of 20 to 200 km/hour or 10 to 125mph.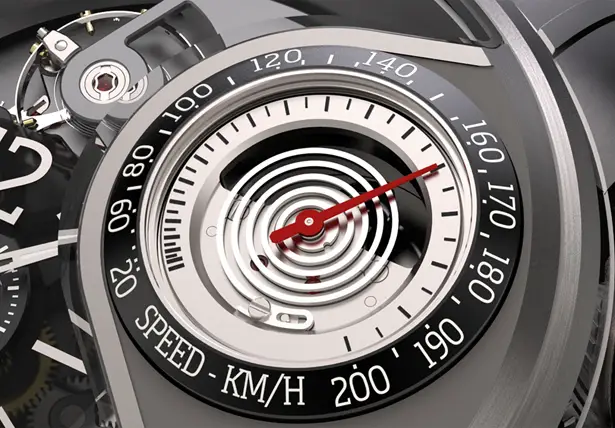 ---