MKS-1 SLS Multifunctional Space Launch System, just like its name suggests, it can be used to launch wide variety space rockets. You probably can guess the designer behind this project, yes, the one and only, our friend, Oscar Viñals. You can read his explanations about his latest project below:
Currently/Today, the only way that we know to launch Vehicles or "payload" into Space or at Low earth orbit (suborbital), is using a Rocket which takes off from land place and reaches the pre-selected "objective". Depending on their "payload" specifications, it is necessary to use a Rocket with special size and features.
The MKS-1 SLS is a concept plane with multifunctional uses, designed like a "Launch-Support" for many different Space Rockets or Special Space & Suborbital vehicles; thought to reach their objectives, decreasing today's costs for launching into Space, these "payloads" with smaller Rockets and lesser fuel, and minimizing the non-reusable parts.
Versatile, adaptable for special Ovi's rocket (equipped with supersonic wings, all controlled by Intelligent Flight Control System (IFCS)) with NASA's CM (Crew Module), NASA's Ares I evo rocket (with "special wings"), ESA's Vega evo rocket (with "special wings"), NASA's X-43a experimental vehicle with "special rocket", Aurora SR-91 experimental vehicle, REL's (Reactions Engines Limited) Skylon experimental vehicle, XLDron M Gravity mass Space Tourism and more potentials "payloads".
Designer : Oscar Viñals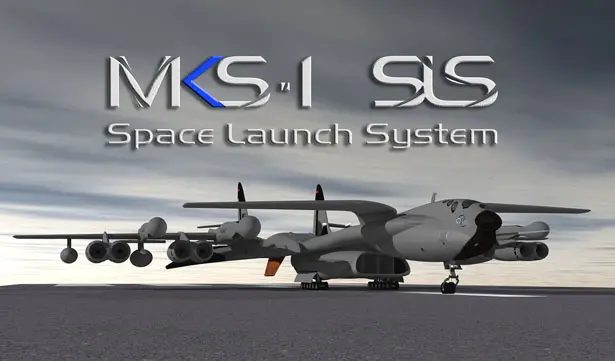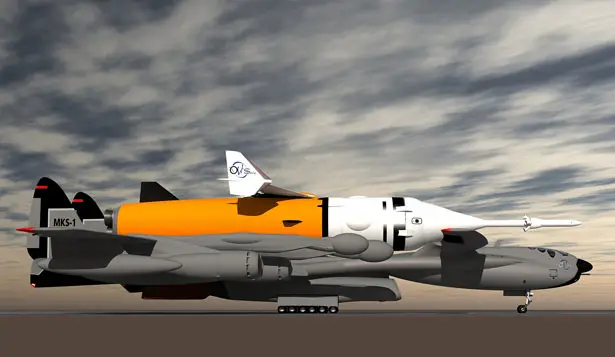 It would have a high carry up capacity and thanks to a special support system with configurable anchorages, over guide rails on top of the fuselage, adaptable for many different types of "payloads". Built with ultra-resistant advanced Composite materials (carbon laminate, carbon sandwich, activated carbon, aluminum, titanium, and more…) capable to resist big fatigue, stress and "mechanic efforts"; all of this with a low density and in some sections from the plane these would have the extra-capacity to resist highest temperatures.
The MKS-1 SLS would have an auto-generator electric energy system from heat energy conversion and from combustion of liquefied natural gas (LNG) -also used for turbofan engines mixed with conventional combustible-; to keep the avionic systems and the rocket's combustible temperature in optimal conditions. It also would have a Hyper lift mechanical system -HLMS- to create a dynamic air flow controlled by fly-by-wire system (FBW) and aircraft-computers to prevent a possible stall situation.
Equipped with 11 future Next-Gen's plane engines, 8 ultra high bypass turbofan engines -UHB- localized on the wings structure in double units (B-52 Stratofortress) and 3 engines with adaptive versatile engine technology -ADVENT-localized under fuselage structure in central disposition, used only at takeoff maneuver and in the "detaching phase" like an extra-thrust to reach the right altitude (45,000-50,000 ft).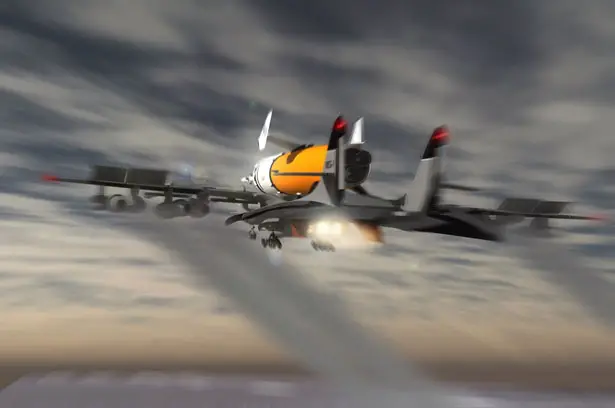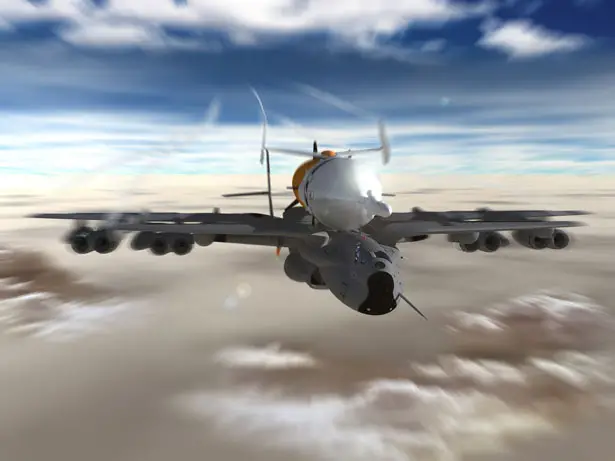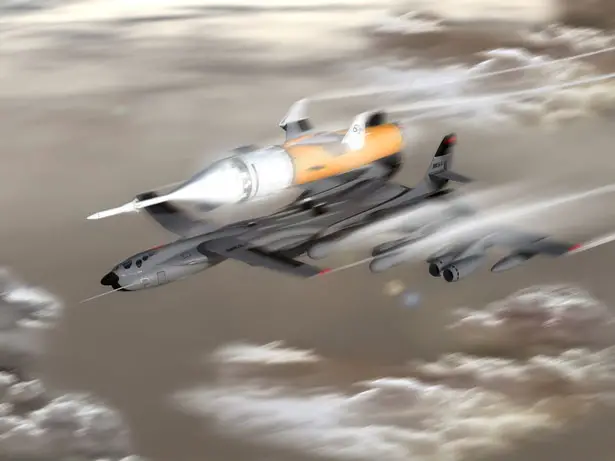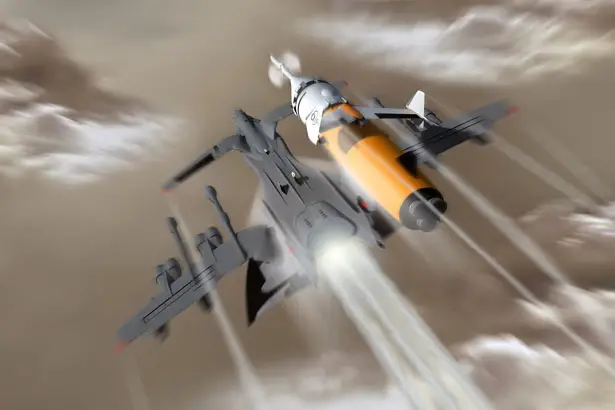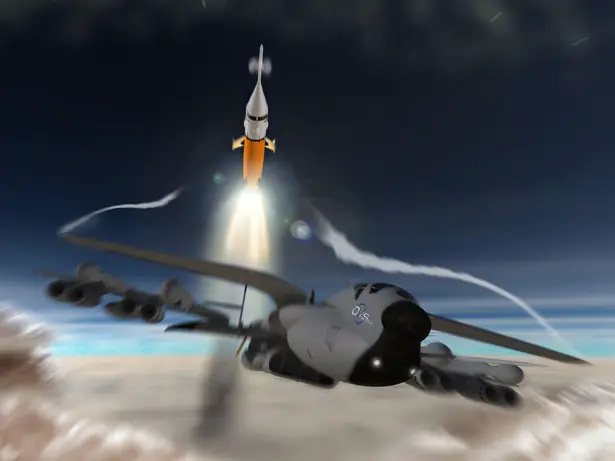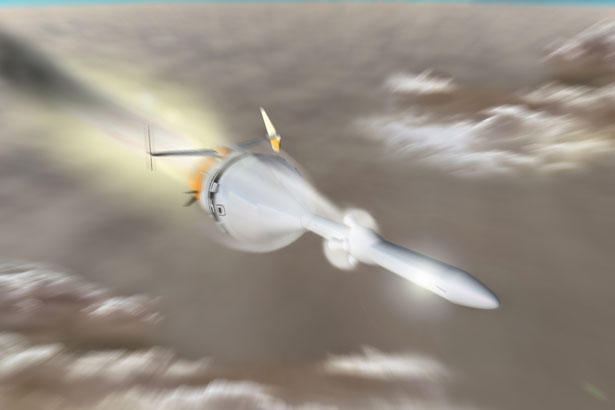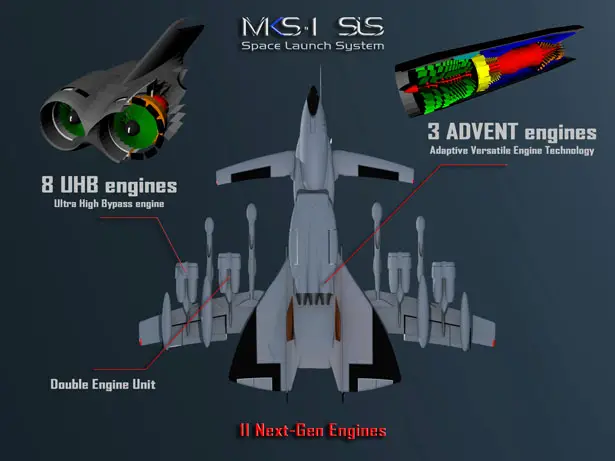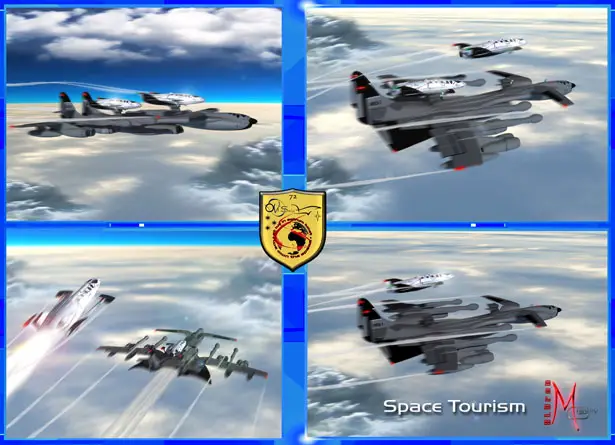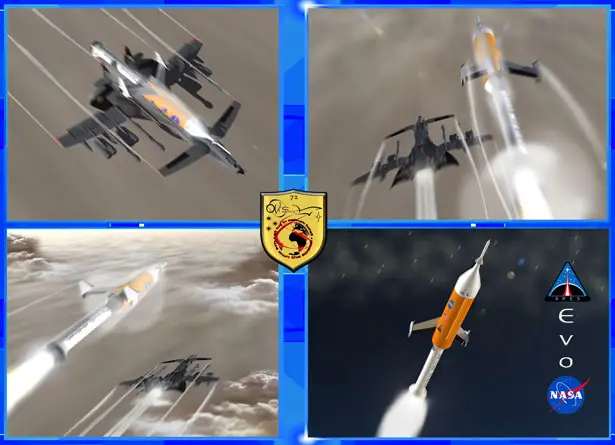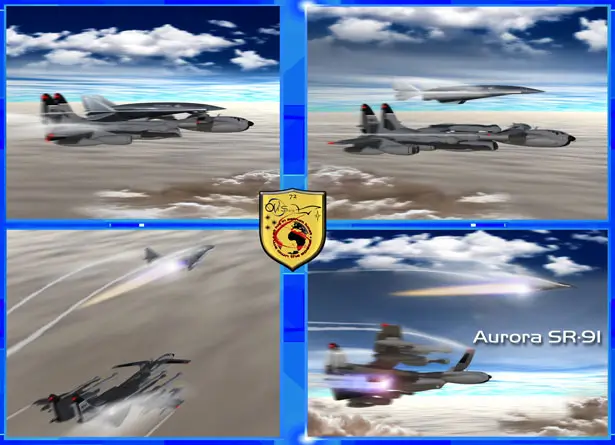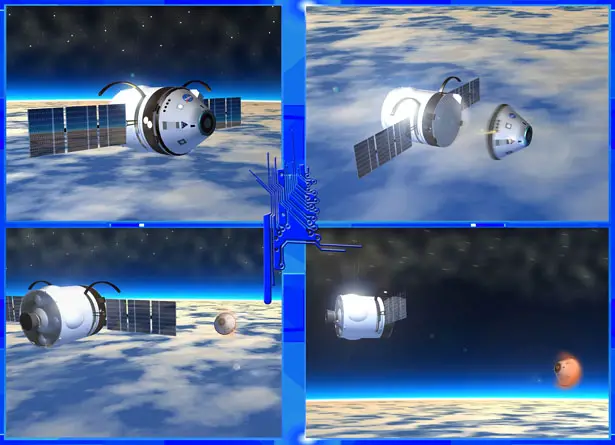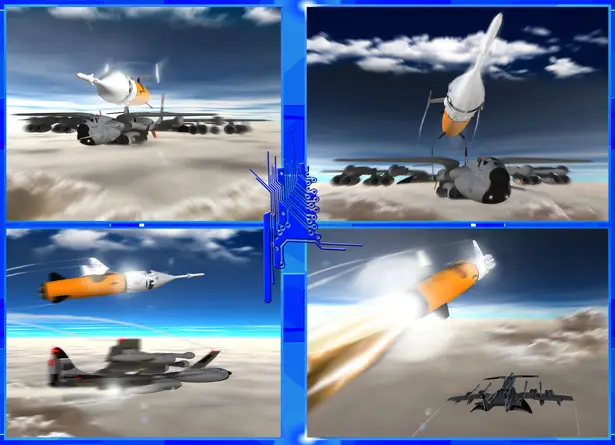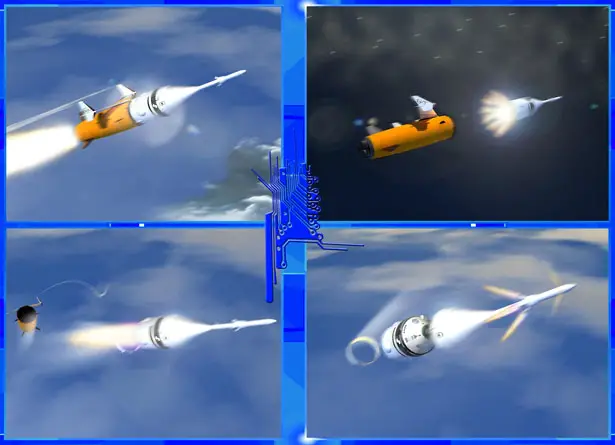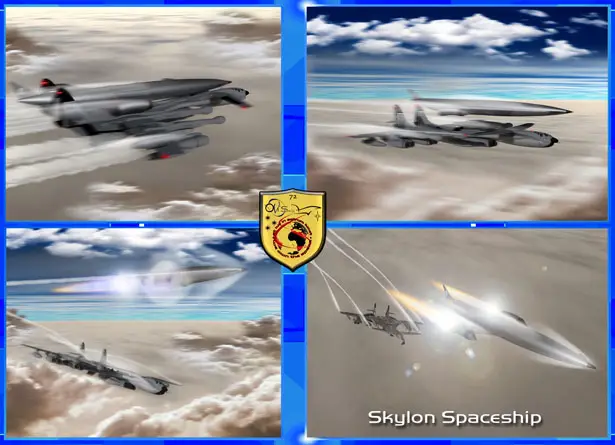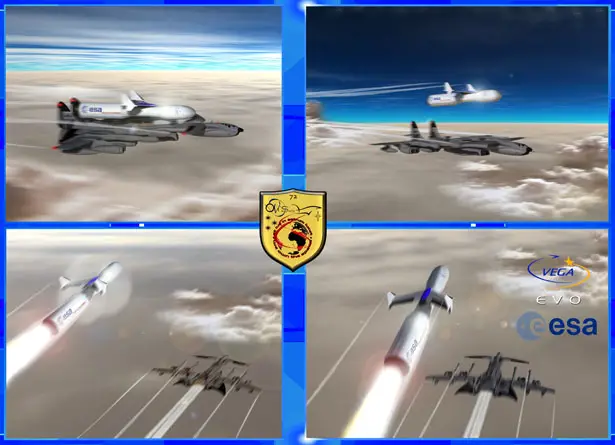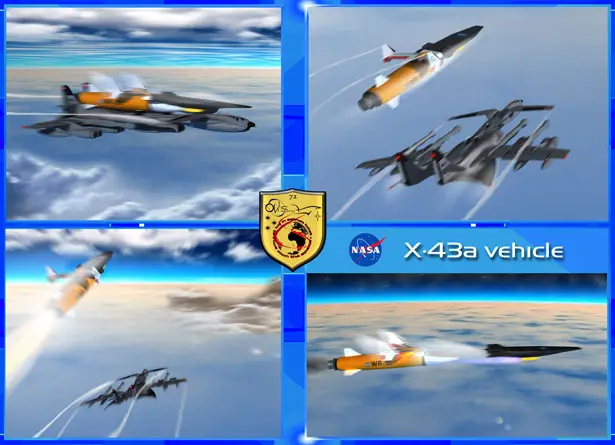 Tuvie has received "MKS-1 SLS Multifunctional Space Launch System" project from our 'Submit A Design' feature, where we welcome our readers to submit their design/concept for publication.
---
Controlling your home security from one single system, ProsperPC concept. This futuristic ProsperPC is a home system allowing families to experience a better standard of living. ProsperPC system works by embracing the evolution of technology in the home, making the entire home to act and function as one. One of main feature of this futuristic PC is the ability to monitor the status of your house, you will be informed about its conditions brings you comfort and confidence about your house situation. A second feature, building on the ability to monitor various utilities, is the power to alert a family of wasted resources. The ability to regulate energy usage saves money and is less harsh on the environment. ProsperPC is a flexible system for the home that could be beneficial today, and even more so in the near future. Reemphasizing the ability to embrace future technology, ProsperPC can adapt and utilize prospective intelligent applications.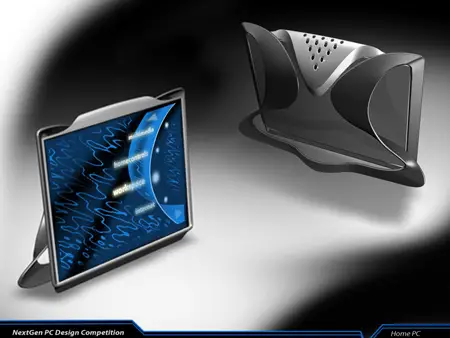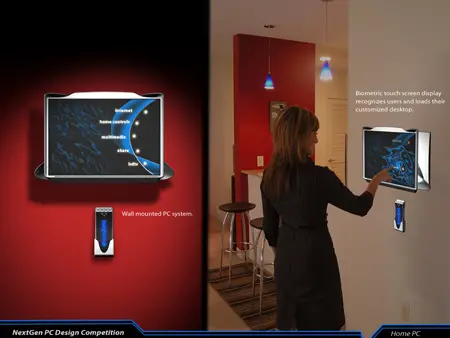 The interface of the ProsperPC uses surface technology, touch sensitive navigation that eliminates the need for a mouse to perform functions. Typing is performed through a displayed keyboard, either on screen or an adjacent surface that provides audible feedback for positive registration. Using the touch screen as an identification tool, biometric scanning will identify its users to allow the user to log in. This accommodates the varying settings of each user in the home. ProsperPC can function the way a laptop is used today, but it offers communication advantages that are not available. Since it serves as a monitoring system, it has the ability to interact with sensors all across the home, and the user has access to the information at any point, and with other devices, for example any tv in the home can display PC content.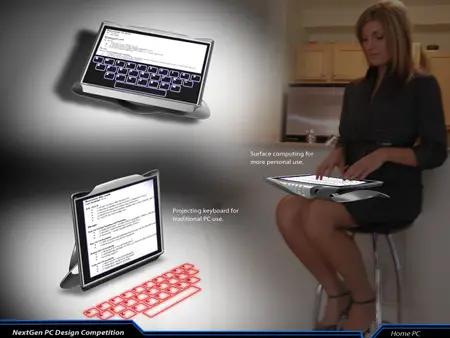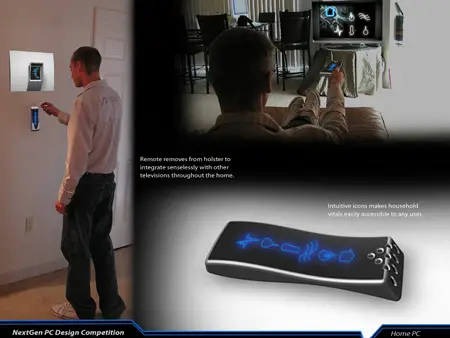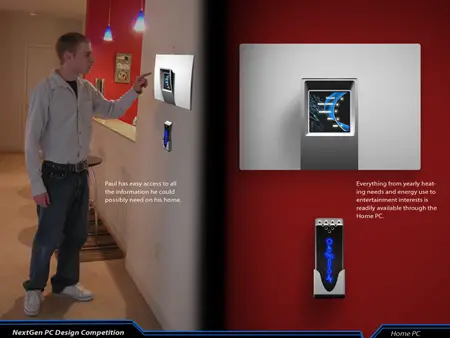 ---
Voxan Electric Motorcycle is a radically look motorbike that draws its inspiration from the future to exist in the present. It's a powerful all electric bike with aluminum exoskeleton chassis that houses all components of the powertrain. Voxan features parallelogram-shaped four-link suspension (two dual oscillating arms) up to the rear that creates an extension of battery pack towards rear axle. The horizontality adds stability and elegance to this bike.
The overall design of this bike represents new, quieter, and more technological approach, you won't be seeing old style motorbike. However, this futuristic motorbike still shares the same pleasure of driving, the same sensation of extreme acceleration, freedom, and fusion between man and machine, a pleasure that riding a motorcycle can only give.
From : Voxan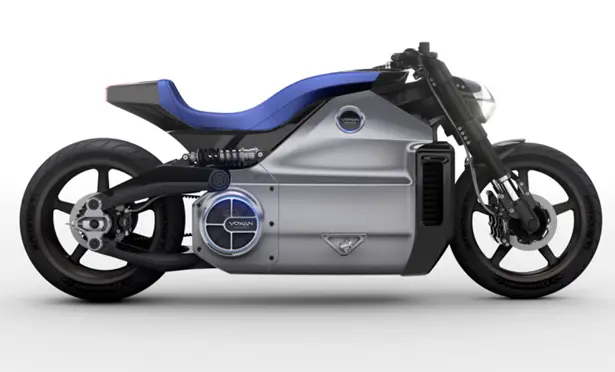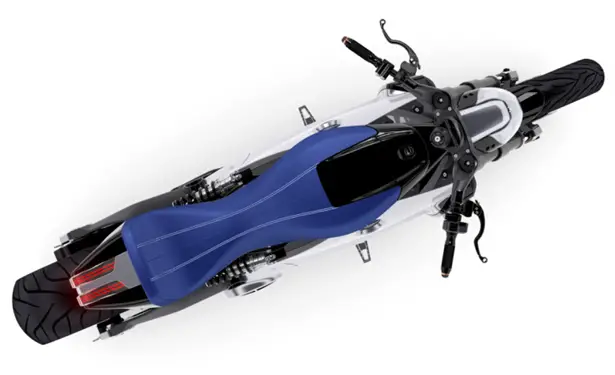 Voxan Electric Motorcycle is powered by the same electric motor from the first model, along with permanent magnets and liquid cooling to deliver amazing 200HP and 200 Nm instant torque up to 10,500 rpm. So yeah, the company claims it's the most powerful electric motorcycle ever built. It can reach 0-100 kph in 3,4 seconds and 0-160 kph in 5,9 seconds, the battery ensures 180 km or range. You will also be amazed with its exceptional charging time, you can get the battery 80% charged in less than 30 minutes, thanks to COMBO II socket, the European quick charge standard.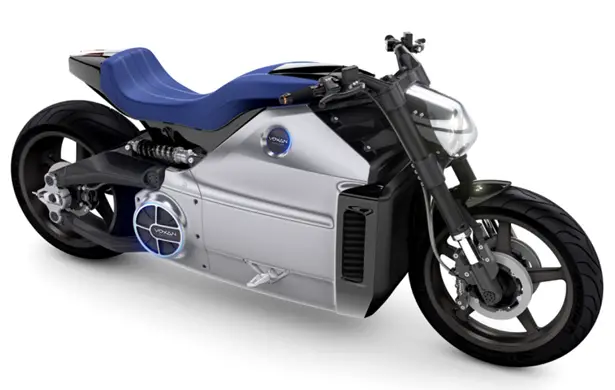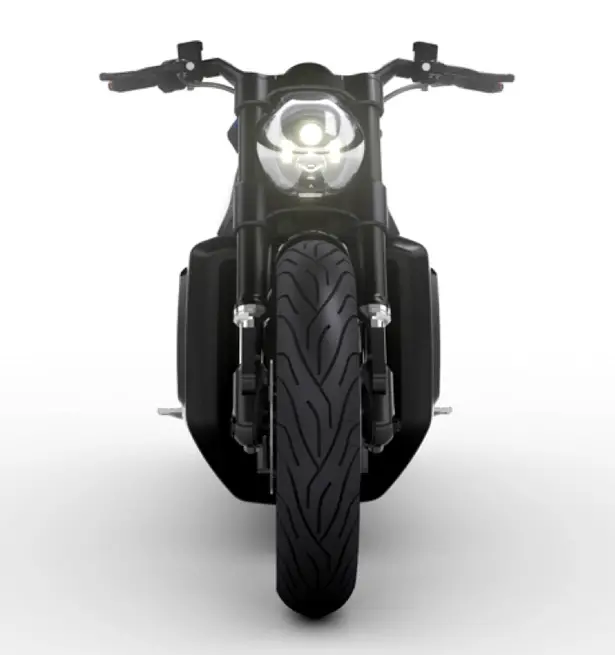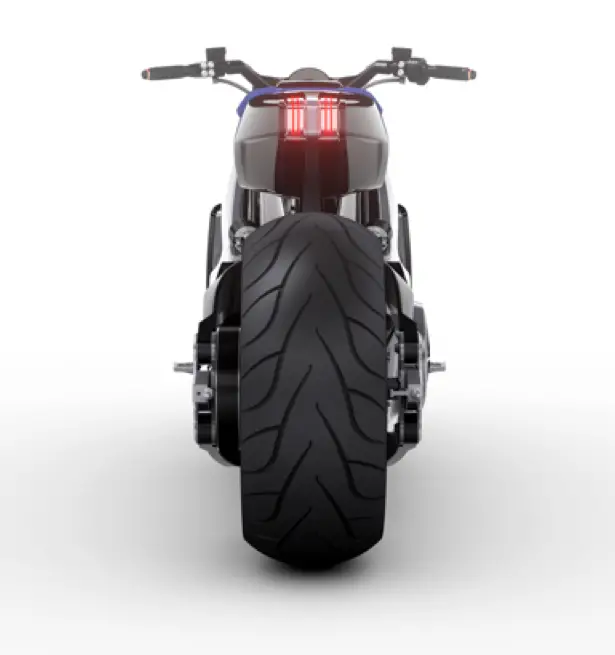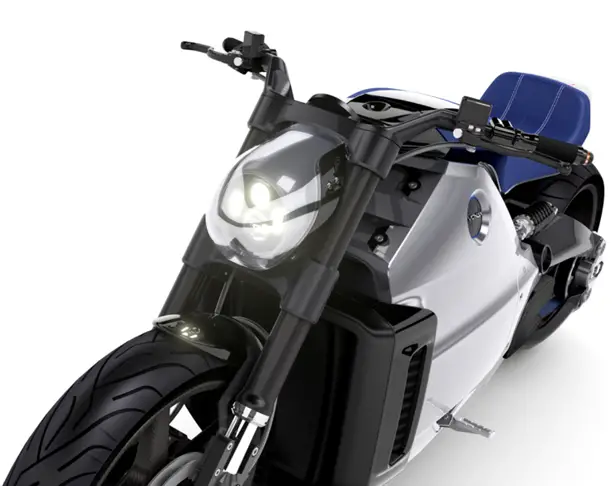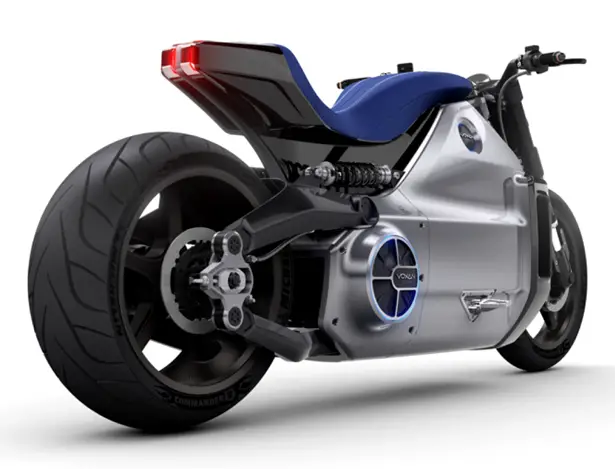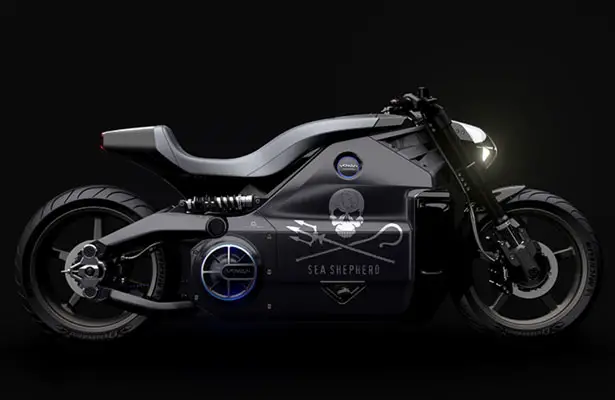 ---