GlucoGrip is a high-tech concept kit for detecting blood sugar, specially designed to avoid additional medical instrumentation expenses by combining agronomy and technology in a simple and easily manageable way. This single device incorporates lancing and blood analyzer, reducing the timing and gestures for the collection through one object at your fingertips. The smart needles that are used to get the required blood drop are optimized by interchangeable disks which leave no scratches on the skin. The intuitive interface of GlucoGrip allows the user to manage it easily and get results through pictogram status tracking system. It features a logbook where users can store their day to day readings for further review of their health condition progress.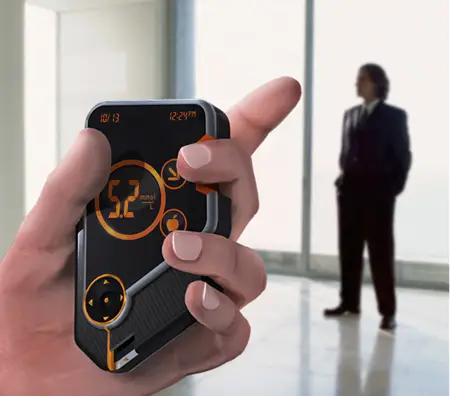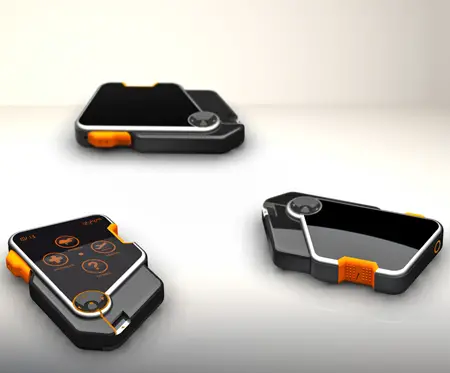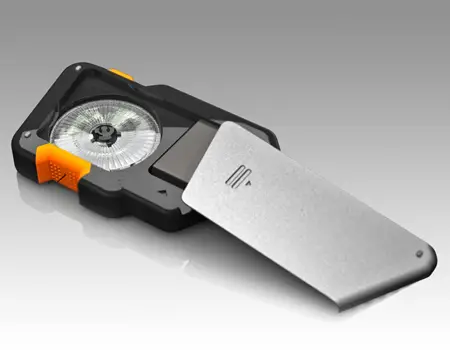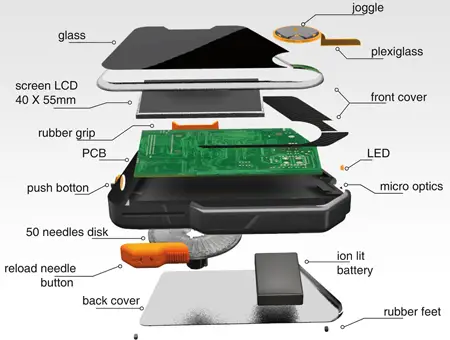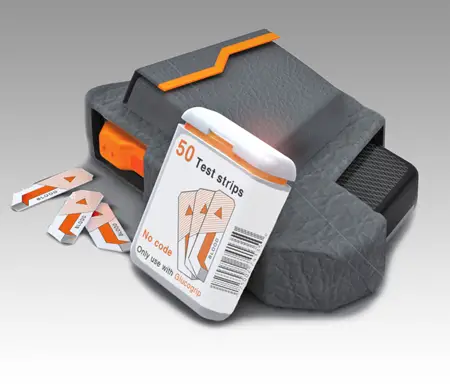 (Click the image for bigger view)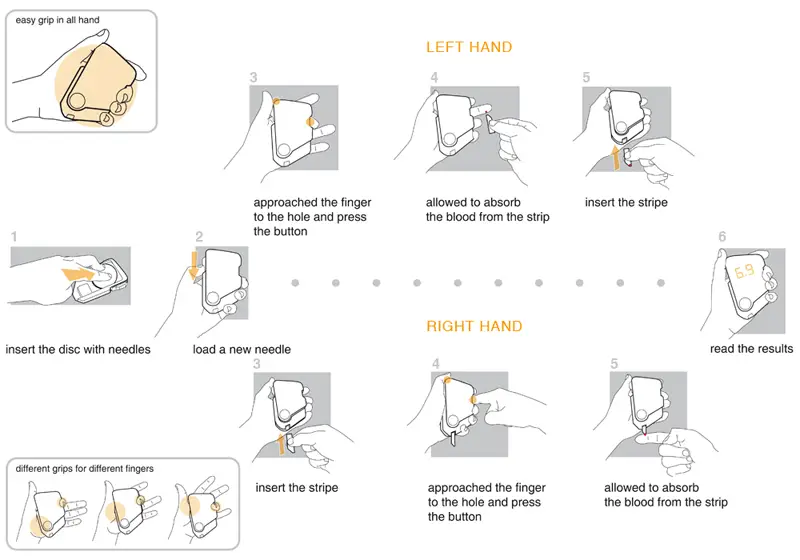 Designer : Giulio Sbarigia
---
Modular earphones concept from Krisztián Griz is pretty unique. It boasts interchangeable parts to allow you modify these earphones to suit your needs. You can read the explanation using designer's own words here:
During my internship I could pick a conceptual project I found interesting, and to try and come up with something worthwhile. My earphones recently died because of contact issues in the cable, I replaced them but was a bit disappointed by the quality of the new ones, so I wanted to design earphones that solve the cable problem altogether. I set to sketching out a couple of forms, and having some prior aesthetic language in mind, I quickly came up with a shape I liked.

After this I synced the style to a couple of images that inspired the design to some extent, such as the Norman Foster's Millau Viaduct Bridge in France, and Santiago Calatrava's Alamillo Bridge in Spain. Both these represent detail focused, structurally elegant work, something I was striving for during this project. I tried to sketch out all the details beforehand, and only build the 3d model in Solidworks, however I could not help refining the design. Sometimes it is indistinguishable from the sketch, some¬times only the basic principal is kept, and the whole design reworked.

I consider this project rather conceptual, mainly because I thought about having a detachable cable system which would allow easy reparability with interchangeable parts and would feature bluetooth wireless connectivity for times when the earphones aren't physically connected. This would need a battery, and some electronics which would have to get significantly better and smaller for the design to work. I also designed a charging station, seen here on the far right, which mimics some of the aspects of the bridges. The earphones also feature a microphone each, and led status lights, but otherwise the design is kept clean and simple.
Designer : Krisztián Griz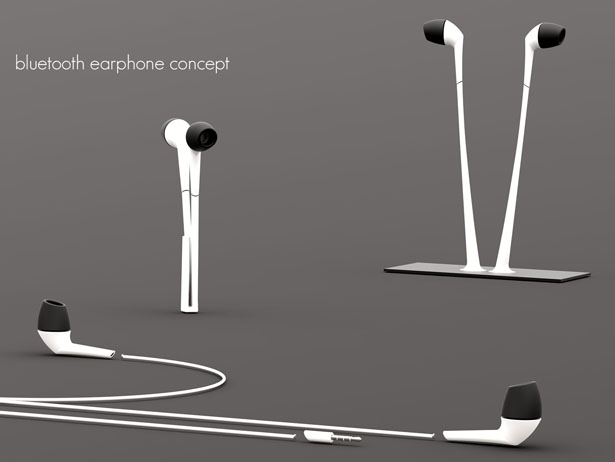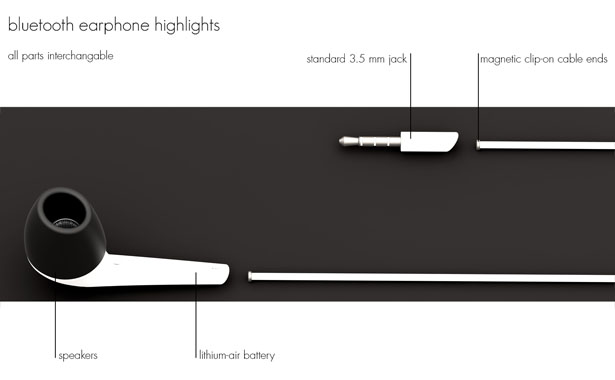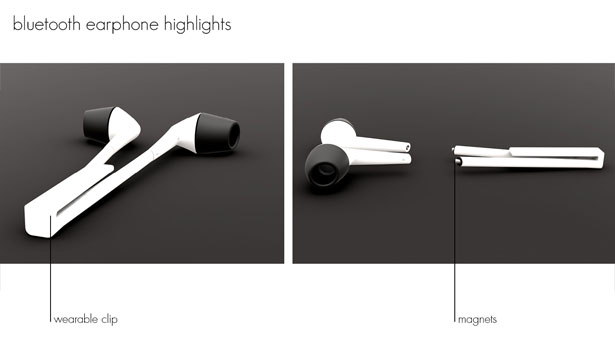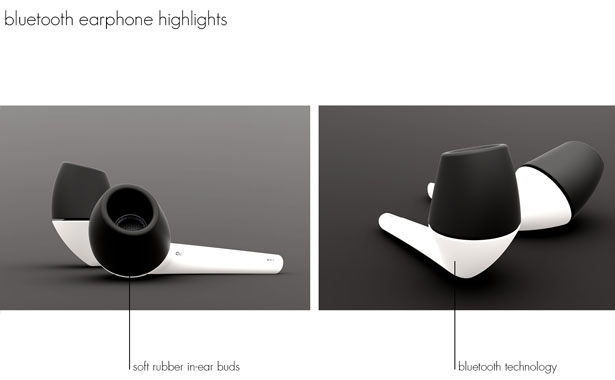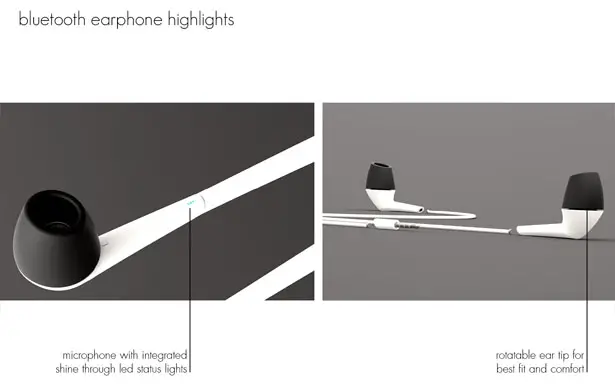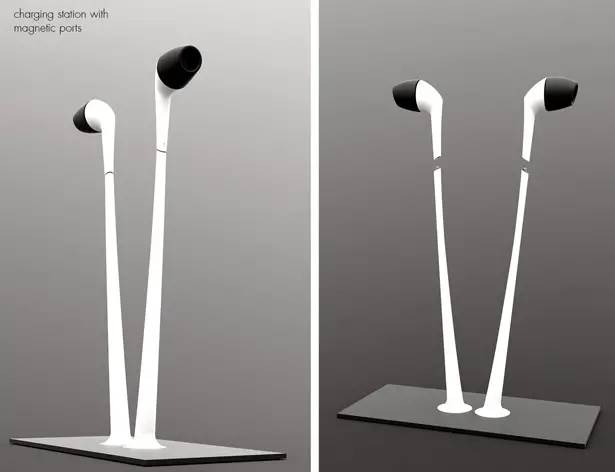 Tuvie has received "Earphones concept" project from our 'Submit A Design' feature, where we welcome our readers to submit their design/concept for publication.
---
Inside this little round bag, you'll find foldable table and chair that can be very handy when you need to work while on-the-go. It's meant to be used for single person, simply open this bag and it reveals a chair and some pipes to support the table. You can use it to work on laptop, or simple break, very easy to use and easy to carry.
Designer : Arun Paul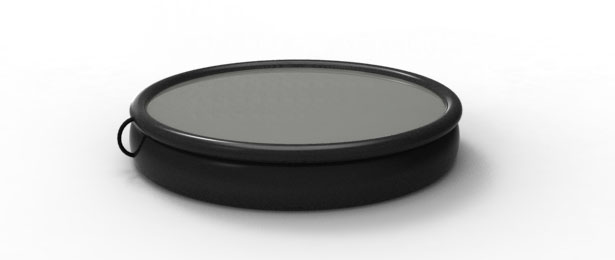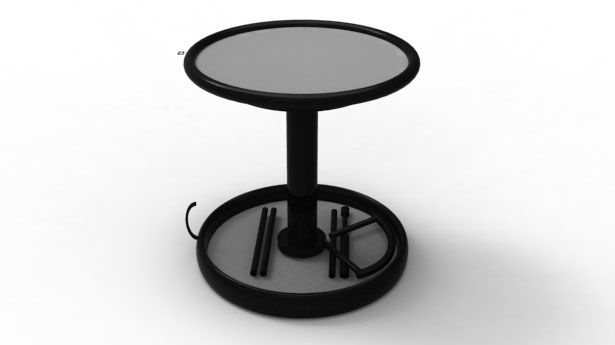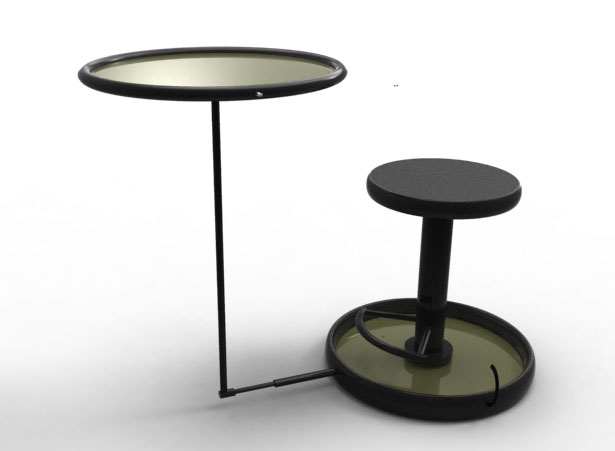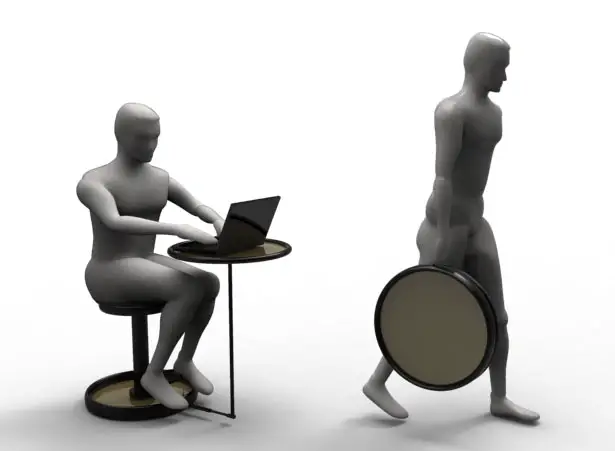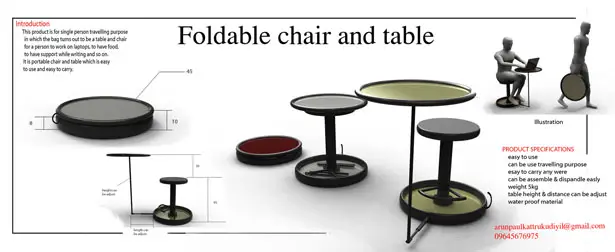 Click above image for bigger view
Tuvie has received "Foldable and Compact Table and Chair" project from our 'Submit A Design' feature, where we welcome our readers to submit their design/concept for publication.
---