It really sucks when you're riding your bike and suddenly "pop" and you have a flat tire. That's why we want you to know about Patchnride. We belive it's the first tool of its kind that permanently and safely repair your bike's flat tire even when you don't have any experience to do it. The company claims that a bike rider can easily fix the tire in less than 60 seconds. You don't have to be stranded on a long bike ride or lose your lead in a race again, it's an innovative product that is easy to use. The leak detector of this device will locate punctures in any tire with its formation bubbles instantly while the patch pods are akin to cartridges hold the final patch to fix your bicycle tire. A patch pod can only be used once, you need to replace it once it's used.
From : Patchnride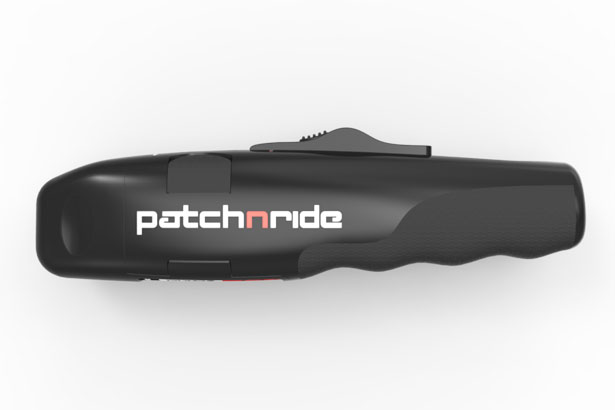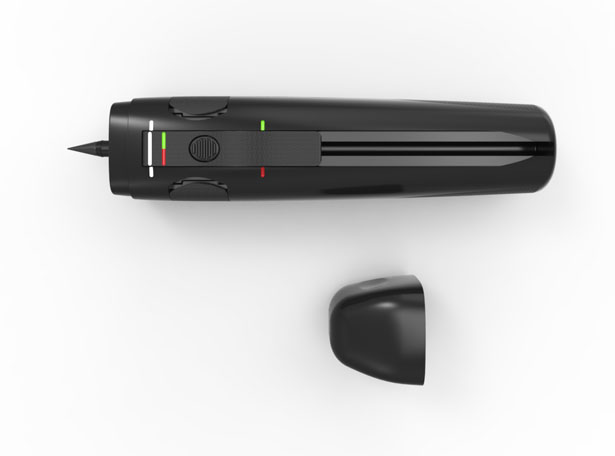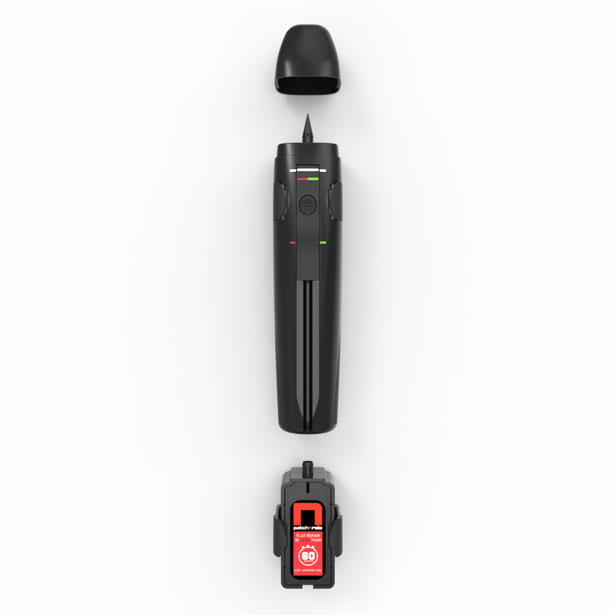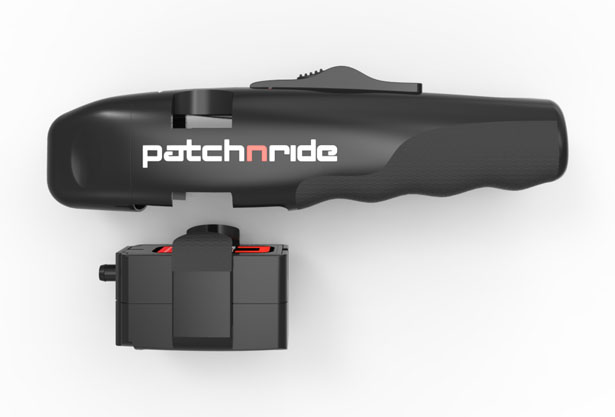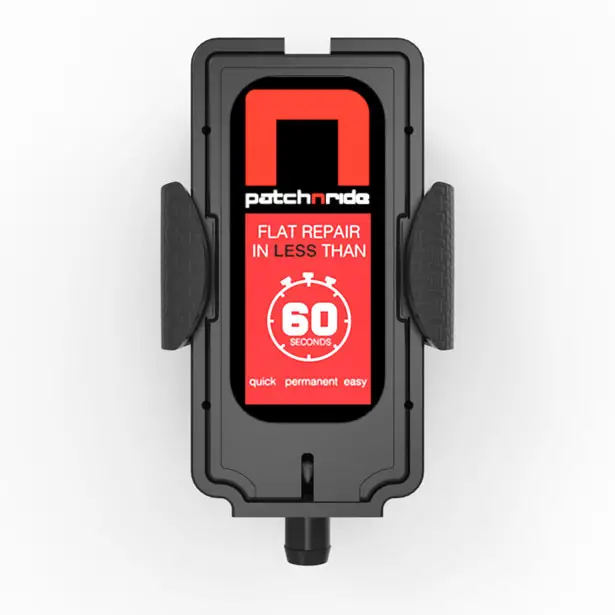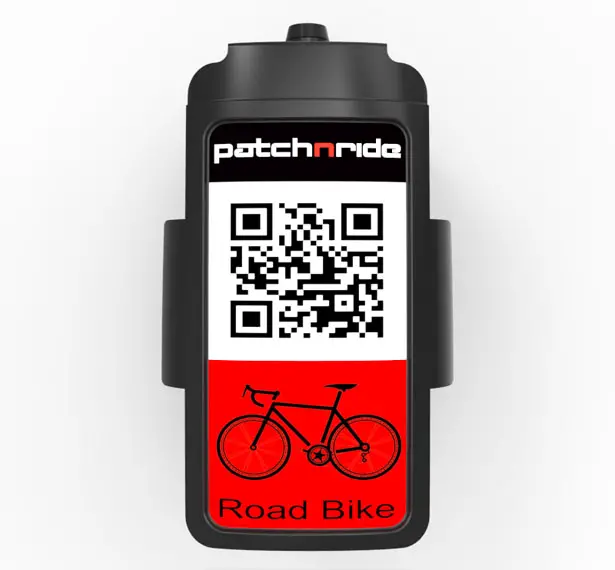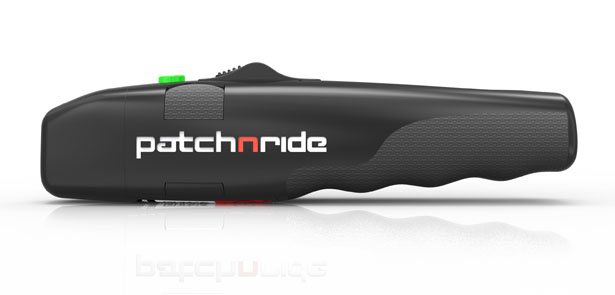 ---
Tron Style phone is a mobile phone that has been designed in inspiration from the movie TRON legacy. Well, the design goals indicate creative interpretation of a futuristic cellphone. The design integrates LED lighting with sleek dark chrome finishing, creating a gallant futuristic look. It features an audio output, a power connecting port, an LED Ring identifier touch-sensitive area and power level indicator.
Designer : Andrew D. Morgan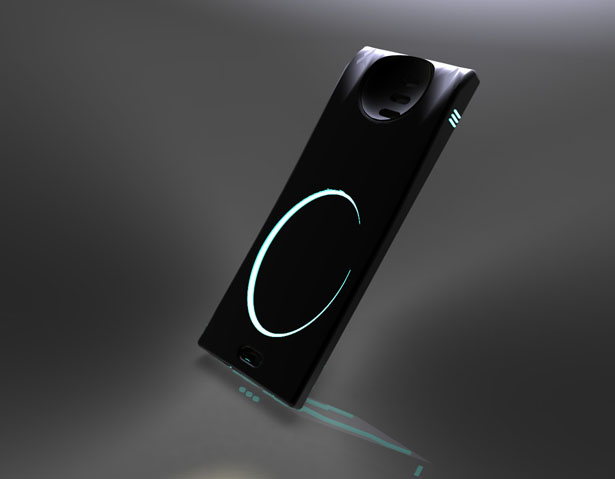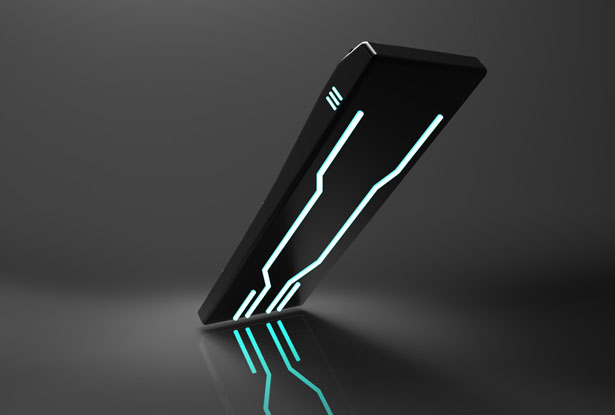 Andrew says :
"In the virtual world of the Gaming GRID, it's all about staying alive. The TRON Phone is a concept created with the intent of keeping programs in tight communication in order to keep on processing.

Conceptualized based on the style of the recent "TRON Legacy" movie, the design incorporated a sleek black metal exterior, accented with LED indicator lights. Using this device, a program within the GRID could instantly contact whomever they desired, simply by touching the central receptor. And much like the Identity Disk, the TRON Style Phone would attach right to the programs suit, giving the user full dexterity while not in use."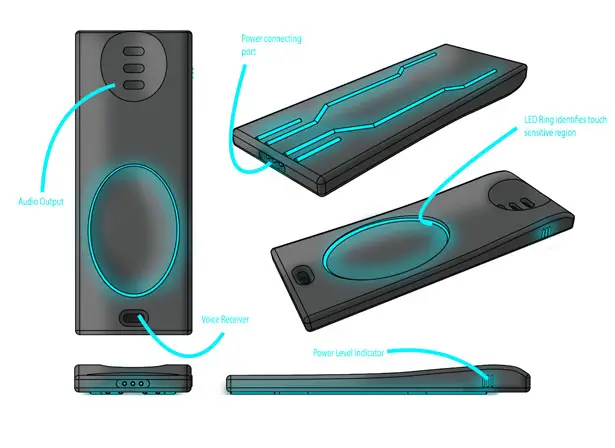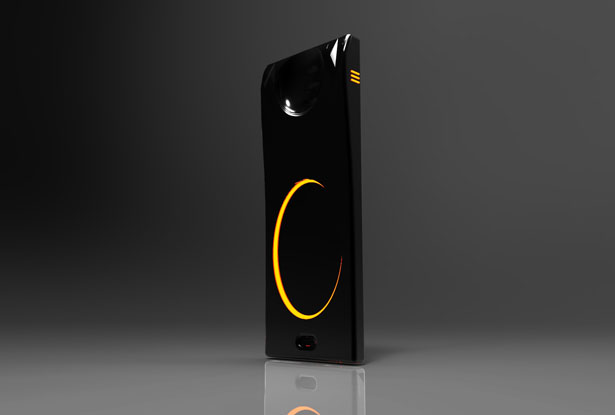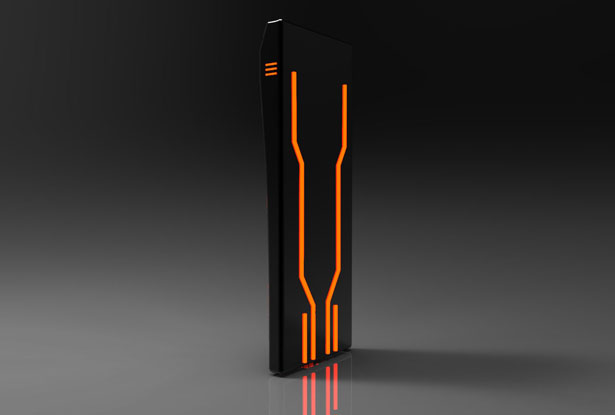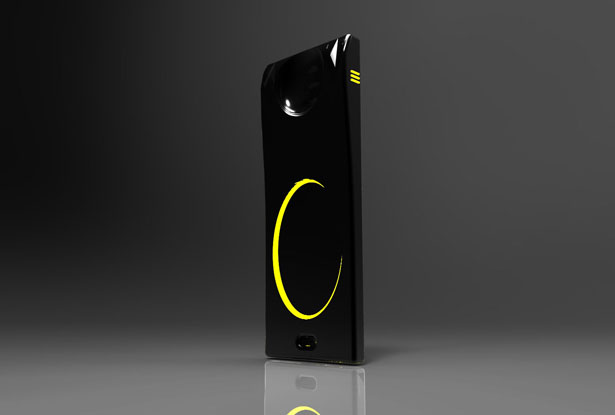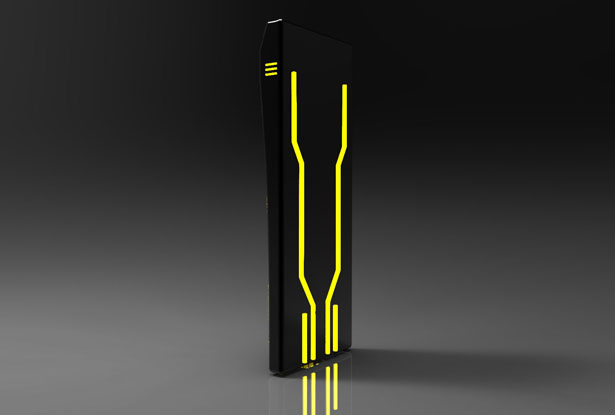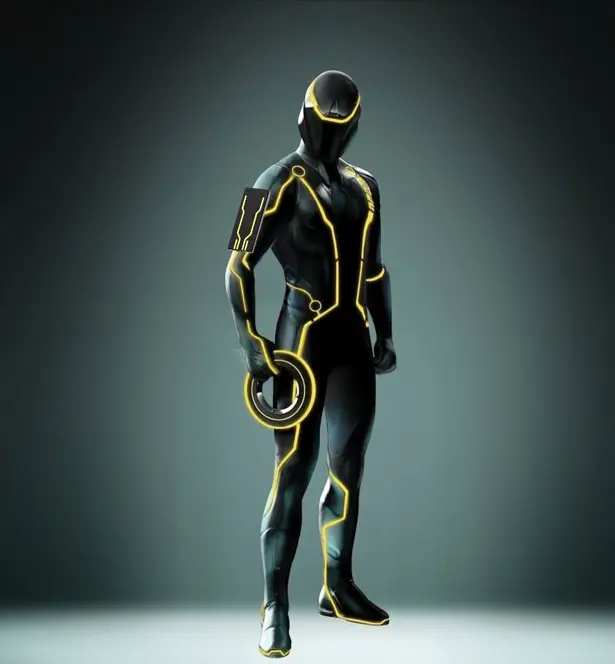 ---
Great innovation from Chris Owens for fashion design oriented people. Edge concept phone is dedicated its style to fashionitas, look at how the glass keyboard sliding out when you want to answer an incoming call, when this black beauty in stand by mode, you won't see any keyboard, just a sleek? pocket phone. Stylist and futuristic.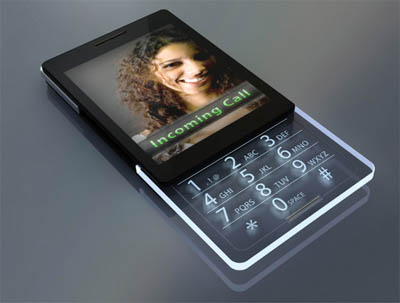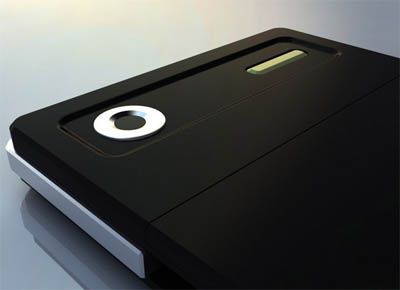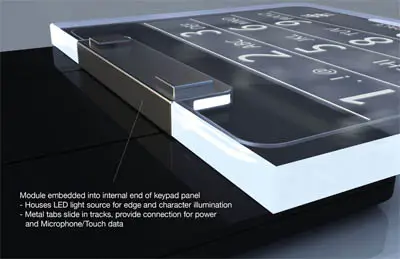 Designer : Chris Owens
---