Futuristic Nike One 2022 Racing Car has been designed for driving simulator Grand Turismo 4. Phil Frank, the principal of Phil Frank Design, LLC explained that Nike One 2022 boasts dramatic and futuristic technology of Nike One with its athletic focus, stretched surfaces and less-is-more philosophy, just like the principles from Bill Bowerman, Nike founder. Since Nike is an athletic company, this futuristic vehicle was designed and developed from that perspective, instead of building just another fast car, the design team took the inspiration and learned from the human body, its motion and dynamics.
"The wide and narrow track widths of the car for instance are directly inspired by a sprinter in the starting blocks" explains Asano, one of Phil Frank design team, "even the asymmetric tire profile comes from the human form". "All these design elements are there for a functional performance reason" adds Frank, "right down to the dynamic motion control of the suspension". The Nike ONE's innovative suspension mimics tension in the muscles and takes advantage of the asymmetric tire profile to have extreme negative camber in a straight line for minimized rolling resistance on the motorcycle like section and then maximum positive camber when cornering or breaking.
Designer : Phil Frank Design, LLC
Producer and Project Management: Asano & Co.
Art Director and Image Design: Mitch Morse
Renderings: Toru Kosaka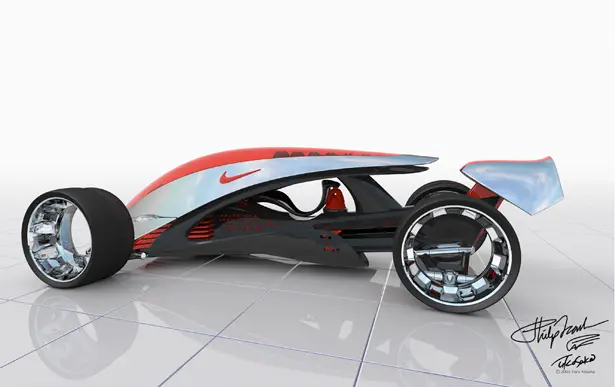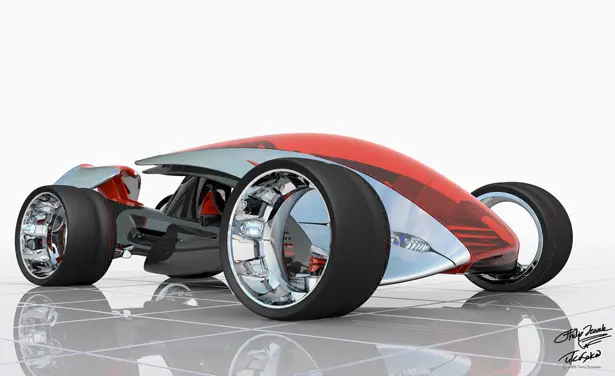 "You don't just drive this vehicle, you are a part of it," explains Frank. "There is much more required to master this vehicle than being a great driver, it is just as important to be at peak physical performance". "The driver's position is akin to a stretched out motorcycle rider's, but with the added efficiency of clip-in pedals," says Frank, "to accelerate/decelerate the athlete uses the large muscles of the leg and arms, thus the physical training that is needed to master the vehicle".
"An athlete training to drive the Nike ONE uses a physical resistance simulator, that mimics the vehicle's large muscle controls, along with the digital simulation within GT4 to train their muscles and mind for specific tracks and competition scenarios," explains Frank, "it's the ultimate in convergent technologies". Asano adds "there is much more thought put into this project than most people would realize, this is how we approach all of our projects".
"Nike is always looking to the future", mentions Mitch Morse, "so we decided an appropriate year for the car and its technologies would be the company's 50 year anniversary 2022". "You never know what Nike is capable of in that amount of time," adds Asano. "The innovative drive train, HMAW Hubless-Motor-As-Wheel, AST Asymmetric Section Tires, Carbon Fiber-Titanium Weave Venturi Chassis, all leverage the near future," explains Frank. "When you are working in a blue sky environment it is always important to have one foot in reality and the other one as far forward as possible" he adds.
Once the conceptual idea and aesthetic design of the Nike ONE were underway, Frank developed the 3D data for the car in the CAD program Rhinoceros. This data was used to create a number of 1:18 scale physical models for evaluation off of the computer screen prior to final sign off. This data was then given to Polyphony, where they began programming the dynamics of the car down to its 750kg weight, 8 stage drive train, active aerodynamics, suspension geometry, acceleration and braking.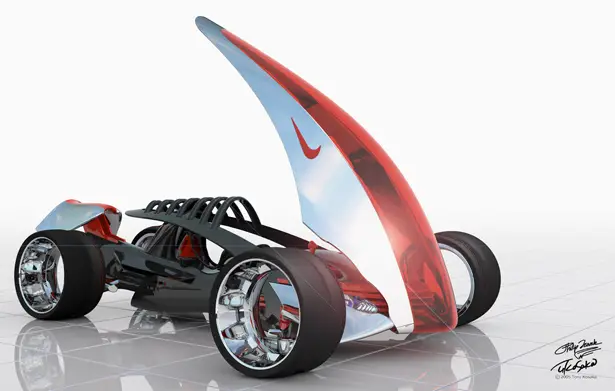 The talents of 2003/2004 Japanese GTC Champion Satoshi Motoyama were enlisted for the hours of tuning of the vehicle, another first in virtual product development. The Saleen S7 was used as the competitive benchmark for handling performance, but at the same time the vehicle was tuned to be a great car for mastering the fundamentals of sports car driving. "It is tuned for agility," explains Asano, "Motoyama is able to beat his Saleen S7 lap times at Fuji Speedway in the Nike ONE". "But it does take time to achieve these levels," adds Frank, "the secret is the more you train with the car the faster your potential".
"The incredible thing about the Nike ONE is that it is the first virtual "real" concept car", points out Asano, "a huge amount of development time went into this endeavor, just like a real car". "From the concept sketches, to the CAD, to the models, to the testing, the only thing that separates this car from reality is that it is we haven't made one yet", notes Frank. "Well that and 20 years", he adds with a laugh.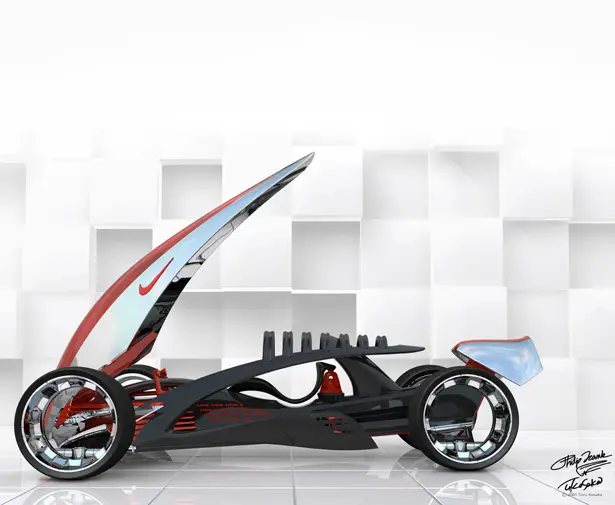 ---
We always wanted to have a car like Caterham, but the one and only thing that came to our minds by looking at it was that this car would have been better with roof, 400 horsepower and more luxury. So all the prayers have been answered and the IFR has come up with an all-new Aspid with roof in which two engines will be available and a naturally aspirated 2.0-liter producing 270 hp, or a 400-hp turbocharged version of the same mill. This light weight carbon fiber structure whose power will be sent to the rear wheels via a six-speed manual gearbox and a limited-slip differential to get that 400 horsepower.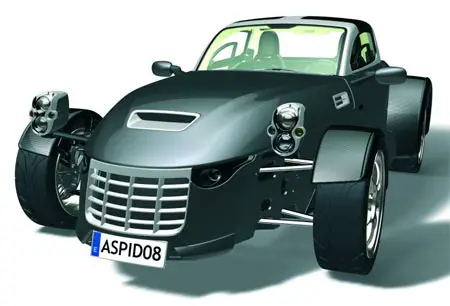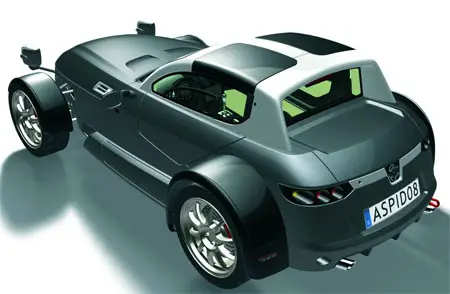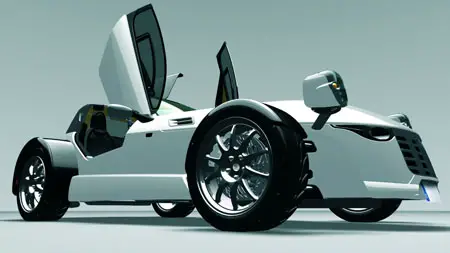 PRESS RELEASE
IFR Automotive reveals track car
A new sports car boasting luxury fitments and high performance has been announced by engineering consultancy IFR Automotive.
Known as the Aspid, IFR has sought to create a track car with everyday levels of usability and, importantly for cars like this – reliability.
It's also a technology showcase for demonstrating the company's design and engineering capabilities.
Aspid prototypes feature a 2-litre engine; either naturally aspirated to deliver 270bhp or supercharged to 400bhp.
Power is delivered to the rear wheels through a manual 6-speed gearbox and limited-slip differential.
Use of aluminium and carbon fibre has resulted in weight of just 700kg and the resulting 570bhp-per-tonne power-to-weight ratio enables 62mph (100km/h) in 2.8 seconds and 100mph (160km/h) in 5.9 seconds.
"The Aspid has been engineered to deliver a high level of driving pleasure," says company founder, managing director and automotive engineer Ignacio Fern?ez Rodriquez, whose initials give IFR Automotive its name.
Formerly with Prodrive, Rodriquez subsequently joined the Mitsubishi World Rally Championship team as race engineer for Alister McRae and Fran?s Delecour.
Rodriquez founded IFR Automotive in 2003 and began work immediately on the new sports car project, while handling confidential car and commercial vehicle assignments from industry clients.
With a long list of options, and each one tailored to the precise needs of each individual customer the anticipated base price is £75,000 and upwards per Aspid.
The car will be displayed at the British International Motor Show in London docklands from Wednesday 23 July to Sunday 3 August 2008.
via [AutoBlog]
---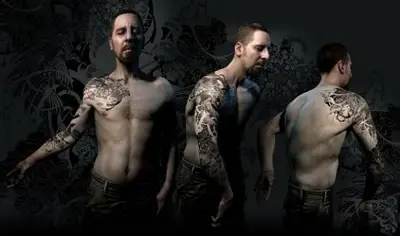 Every wonder what a tattoo would look like in your body before inking yourself? Thanks to Lo?c Zimmerman, a computer graphics artist that create a program who can help you preview what is it look like a tattoo in your body. The program works by scanning all your body to capture body proportions to accurately depict a complex 2-D design on a body's 3-D canvas. But another problem arise, as it's said on the website :
"One problem that arises, even in a 3-D rendering, is that computer models don't age or wrinkle: little design details, lines in close proximity–they all risk blurring into each other when the ink spreads as our bodies grow old."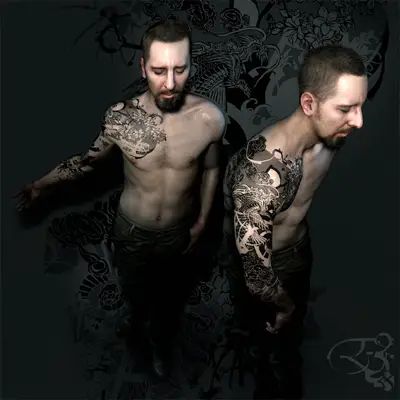 ---