Adam Scott has come with a sci-fi styled X Sting Wish Commercial Fire Extinguisher concept that is designed in three distinct versions namely CO2, Powder and H2O and can be used on a variety of fire types such as paper fires and electrical fires etc. There is an additional LED that serves to light your path once the dual trigger is activated. The best thing about this commercial product is that it can be easily used and extinguished. Once looking at this product, you would say it looks like a Hollywood destructive weapon designed to kill an enemy.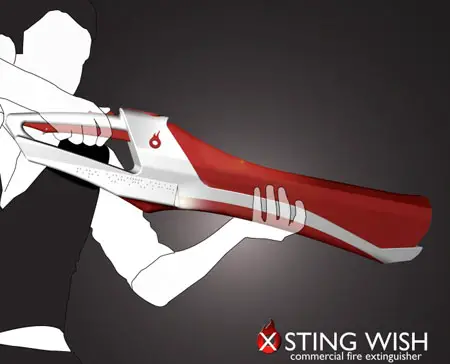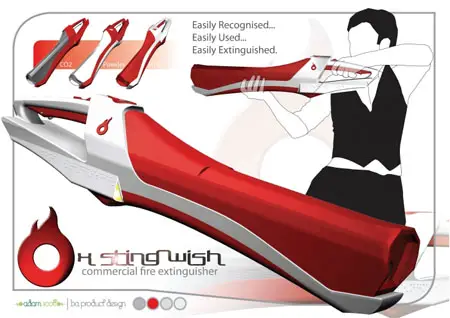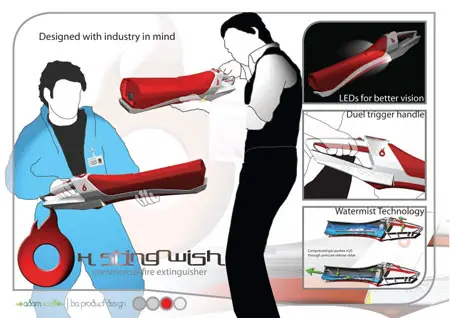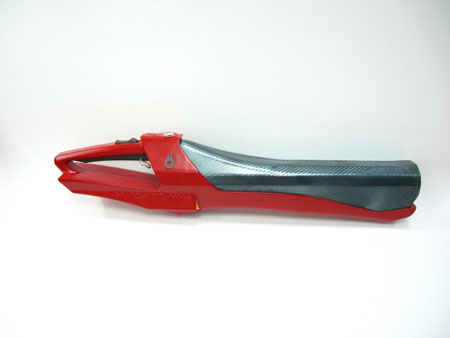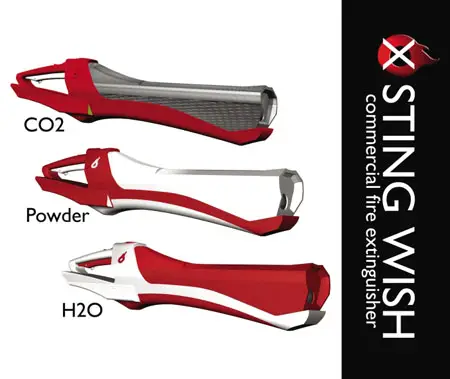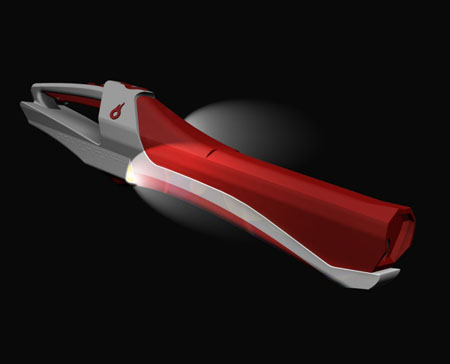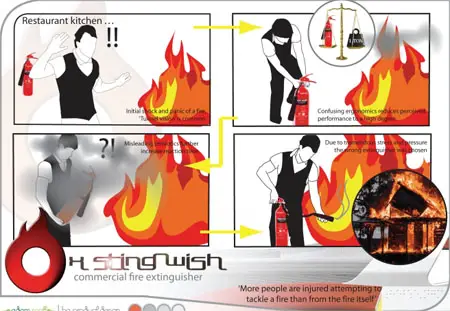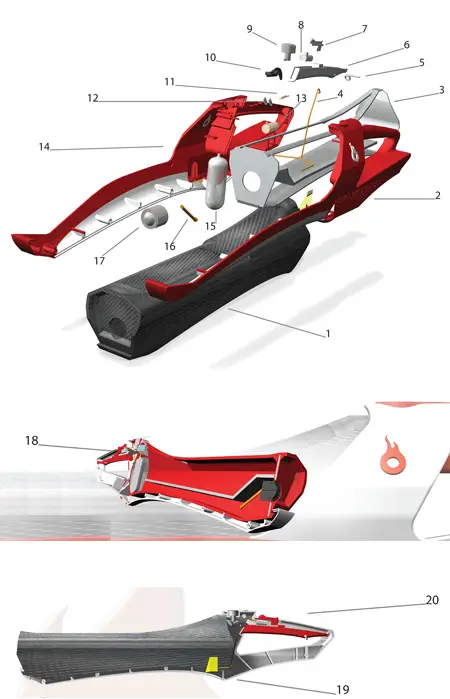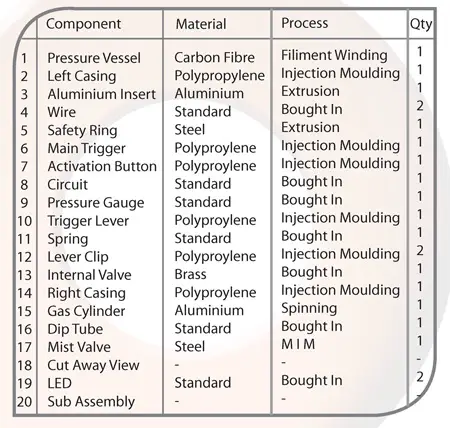 Designer : Adam Scott
---
Lux is an innovative technology brought to you by Mae Yokoyama, a Konstfack student, that shows the means of getting benefited from the sun and how to turn energy into beauty. This is actually a necklace that comprises solar panels in order to accumulate energy from the sun during daytime. This accumulated energy then is used to lighten the LED bulbs to give an appearance of dazzling pearls of this fashionable necklace. This useful product will help people realize the value of sun and will give a feel of elegance to fashion concerned personnel. After charging for two hours only, the pearls can remain on for a minimum of four hours.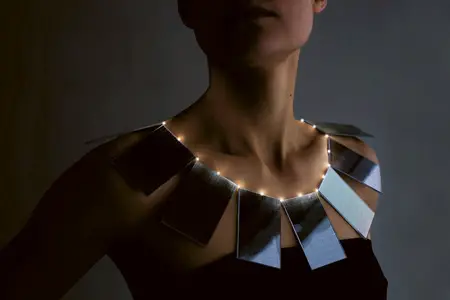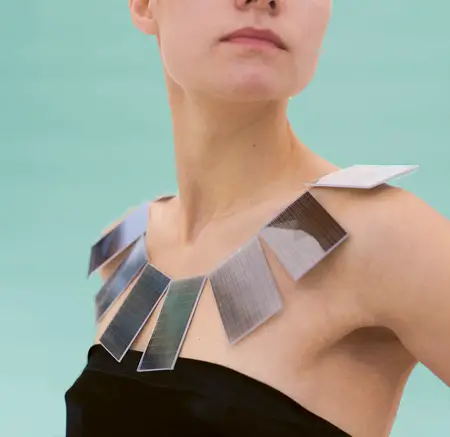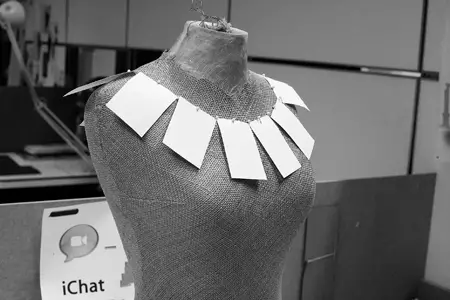 Designer : Mae Yokoyama
---
Grabby Mouse was born out of the idea to design an ergonomic mouse that eliminates aching and stiff wrist after using it for long period of time. According to Aaron Cheng there are 2 main design flaws in our current mouse technology: the lack of resting place for most fingers and painful abrasion between your wrist and table surface from day to day use.
This new mouse design tries to address those issues by creating more comfortable form. It's been designed based on human hand movements, it changes the mouse into more natural extension of your hand instead of just another gadget. This new design changes the rotation of the mouse to fit perfectly under your hand and allow you to have better grip with more ergonomic movements. There's an extended rest for wrist incorporated into this new design to reduce fatigue.
Designer : Aaron Cheng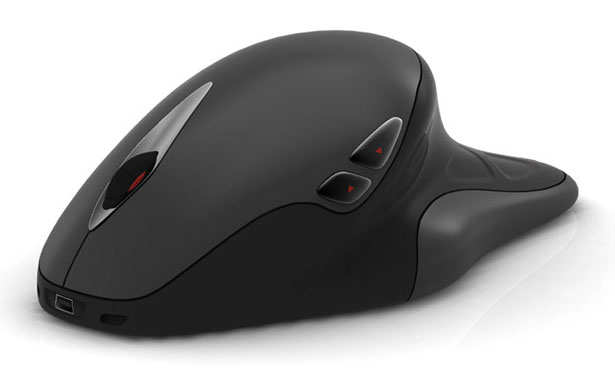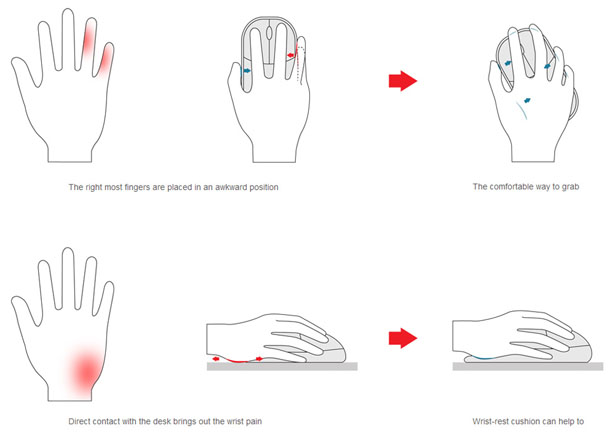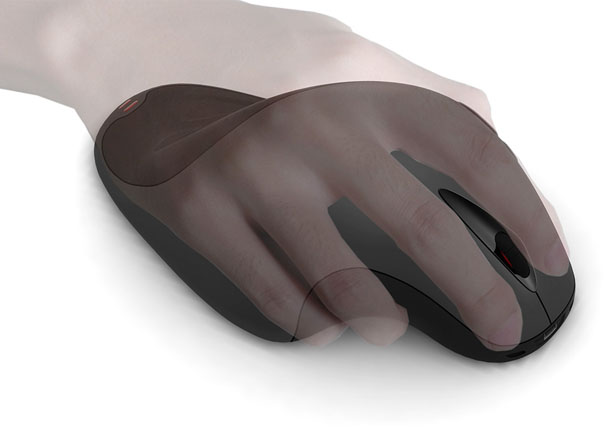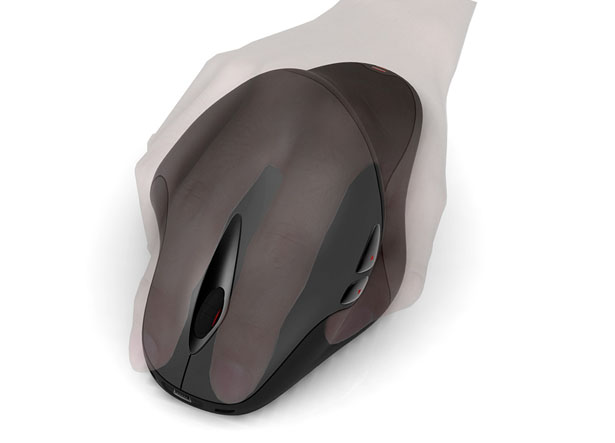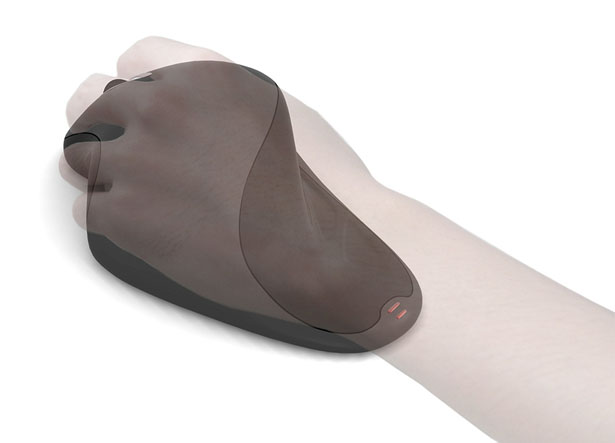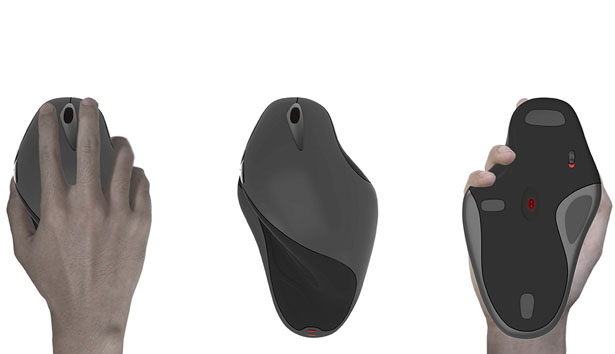 ---