This is a convenient window design, called Two-Face window, it can be rotated to 360-degrees, making it safe and easy to clean. If you place small flower pots on one side, you can easily expose your plants under the sun or safe it from the rain, simply by rotating the window. Cleaning the window on both sides is no longer be a problem, even when you live in a tall apartment building.
Designers : Kim June Kyoung and Do Yong Gu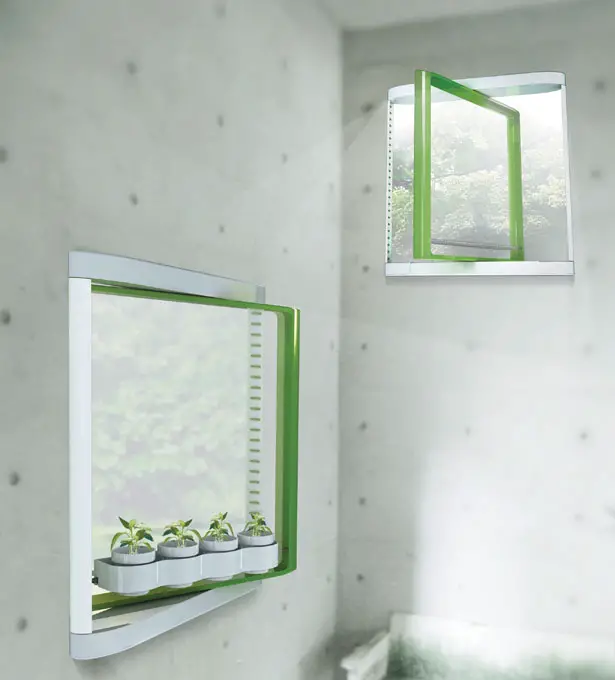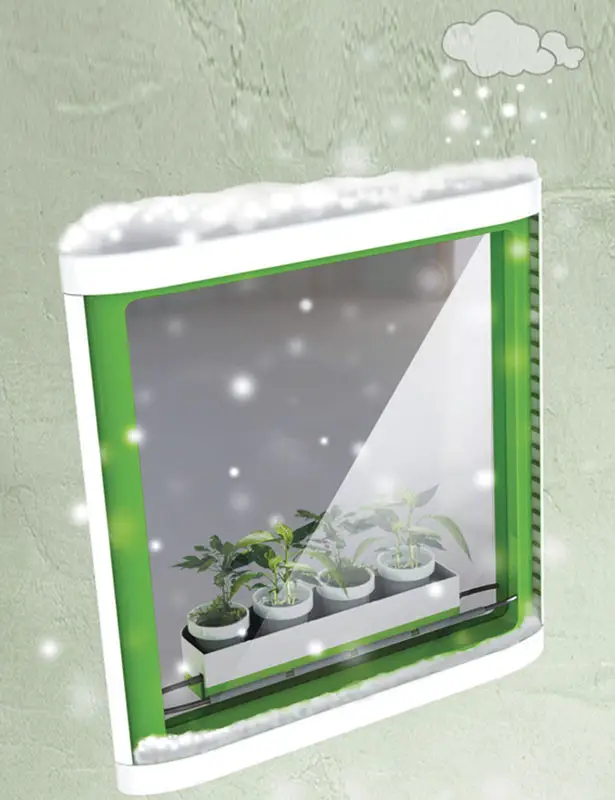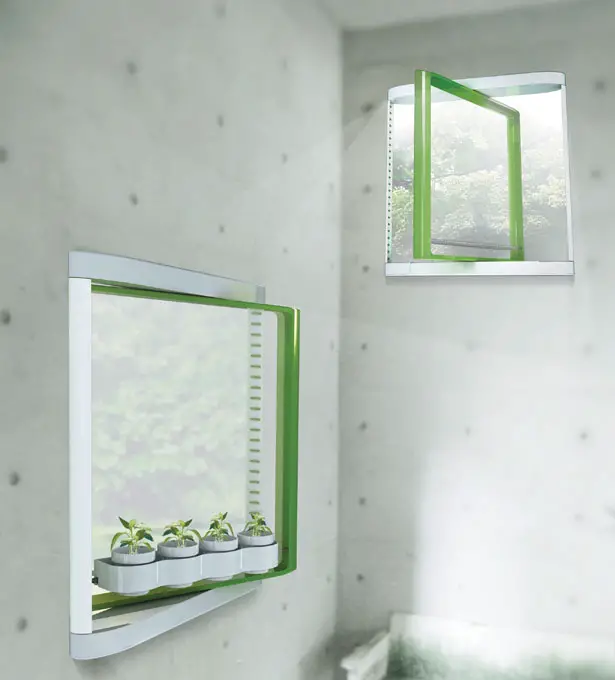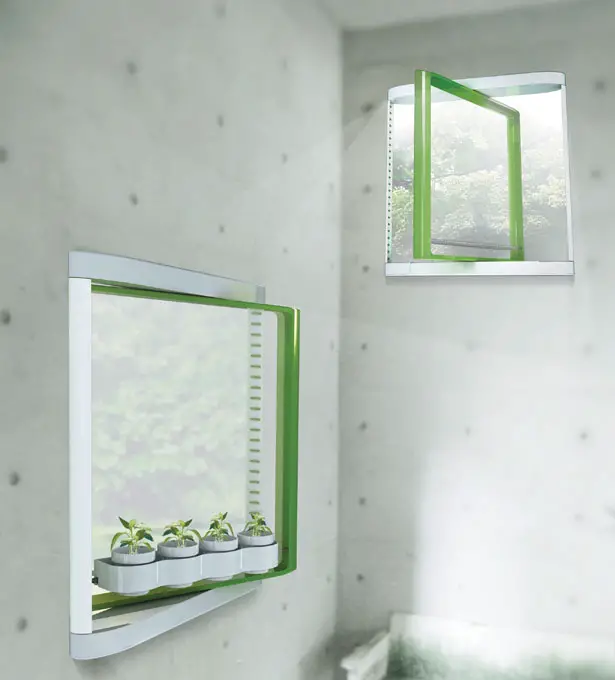 ---
BMW S1000RR superbike was unveiled in Germany yesterday. They also confirm that their new motorcycles will be available to customers in 2009, and they will build 1,000 production models by the end of next year.
MW takes a lot of pride in its business and appears to be surging forward as a company delivering leading edge technology. This is particularly so in the elite performance category where the recently acquired BMW Sauber F1 team is now reaping the benefit of the company's not inconsiderable R&D machine to find a better way, and looks to have almost bridged the gap to Ferrari and McLaren. Much activity has also been seen in the motorcycle area of the company, BMW Motorrad, which is in the middle of a broad-based model initiative. It has entered the serious enduro market and has been extending the performance of its offerings all round. Now the company is finally declaring its hand in the toughest category of all – superbike territory. BMW Motorrad's first entry into the area will be the S 1000 RR, a 1000cc four cylinder that looks a treat, at least based on the racing prototype shown overnight in Europe.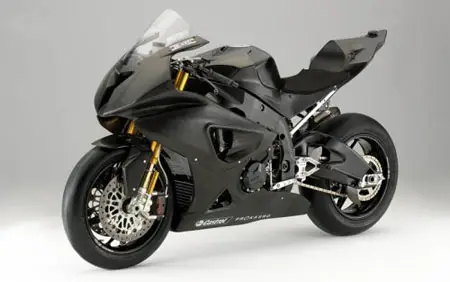 In choosing the name and designation of BMW's new Supersports, we are consistently following our nomenclature at BMW Motorrad. In this name, the "S" stands for Supersports, marking a new class of motorcycles from BMW. The "1000" designates the size of the engine, and the "RR" naturally stands for the model itself.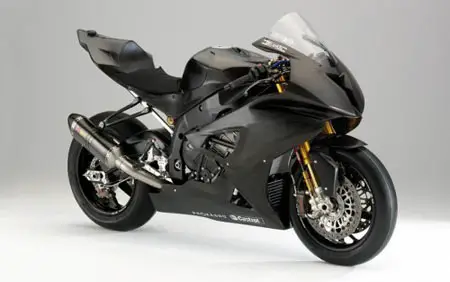 Source : TheBikerGene
---
A good news for chess lovers and at the same time travelers too, this is the world's lightest game board, an inventive breakthrough in play on flat surfaces.
It allows flat game pieces to stand up on the board with a full 3-D effect. The pieces can't be blown away or shaken out! The pieces move only when you want to move them. Another design innovation allows a checker piece to turn into a king simply by rotating it to show its crown.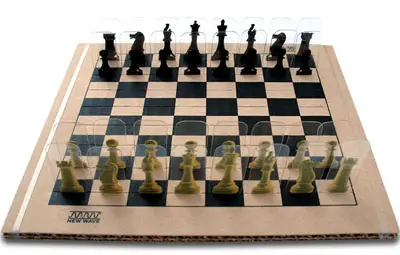 New Wave tm Chess & Checkers is highly portable and can be played anywhere, indoors or outdoors. ?Extreme? chess or checkers can even be played during an earthquake! You can stop the game, travel with it or store it without fear that the position of the pieces will be disturbed.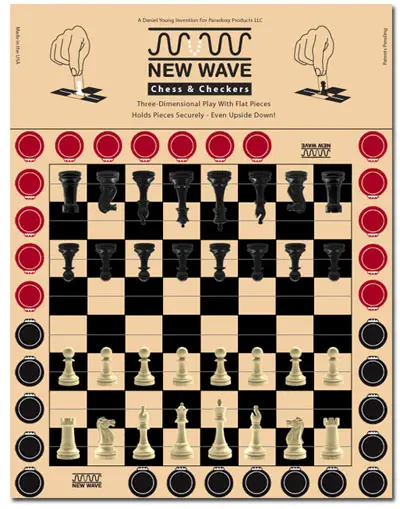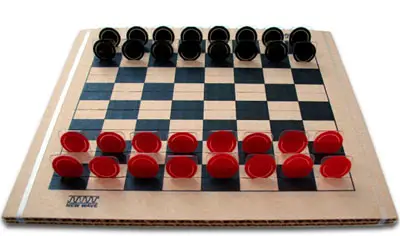 This company definitely break the image of heavy chessboard by creating this portable game board. Boring moment is a no if you have this game board with you.
From : Paradoxy Product
---