Especially designed for mountain bike riders, Timber Mountain Bike Bell shouts out crisp, clean sound to warn other riders, hikers, or any other wildlife. There are millions of mountain bike riders out there that really love outdoors, most of the time, they would encounter other riders, this is when they need an effective way to bring attention of their presence.
This bike bell has been designed to offer an effective way to bring others' attention to you, it's the first bicycle bell dedicated for mountain biking. This project aims to create awareness when you need it and silence when you don't. The design is based on the iconic cowbell, yes, a cowbell, it creates loud, clean sound, unlike conventional bike bell that only creates small beep beep sound. You might think why not just mount a cowbell on the bike then, well, it'll produce constant ringing sound for your entire ride, will you still enjoy it?
Designer : Timber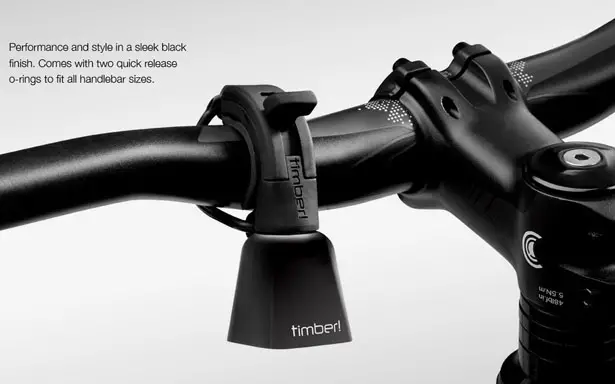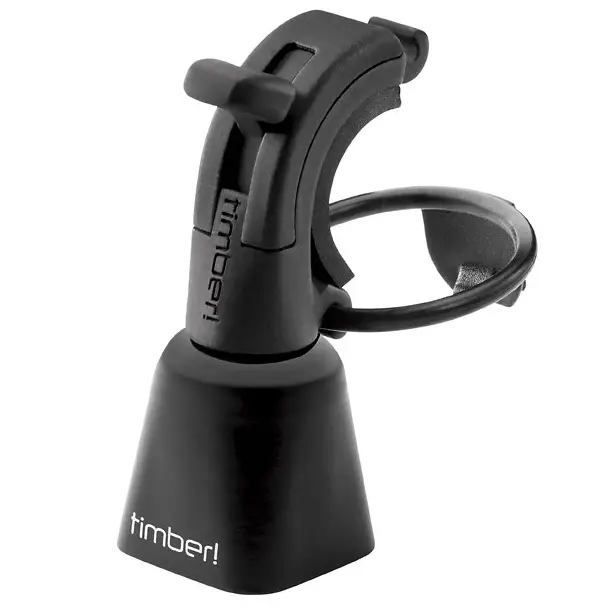 Timber Mountain Bike Bell provides you with a modern touch of the iconic cowbell, there's a simple on/off level to control the internal clapper. You can slide it up for off and down for on, or just leave it in between for a quieter sound. The bell is activated by the motion of your bike, in this way, it lets others know that you are there, giving them a chance to find a safe place to move off the trail.
Mount this bell on the handlebars, there are 2 separate o-rings that fit all handlebar sizes. Timber Mountain Bike Bell features compact size with great durability, it is really affordable that every rider can afford one.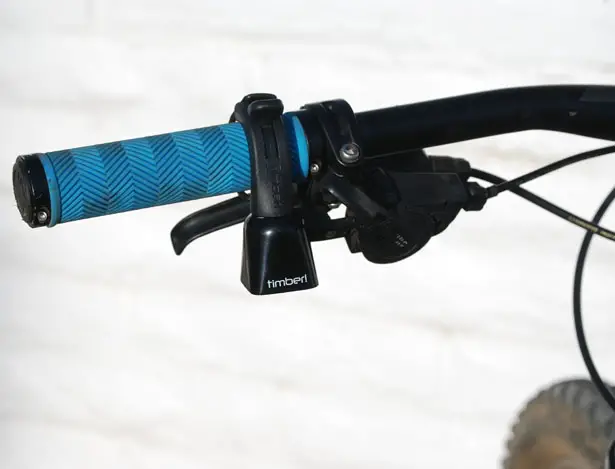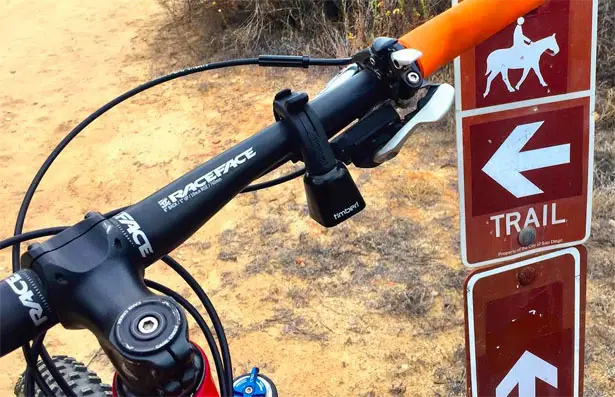 ---
Wolo holographic watch is not a new concept amongst designers, however we haven't seen a commercially available product about it. The concept design is a bit similar to Vain Watch, but instead of square, it displays round watch face. Simply place your finger inside the hollow space, the built-in sensor will activate the display for few seconds. It's a simple version of HOLO 2.0 concept.
Designer : Anurag Sarda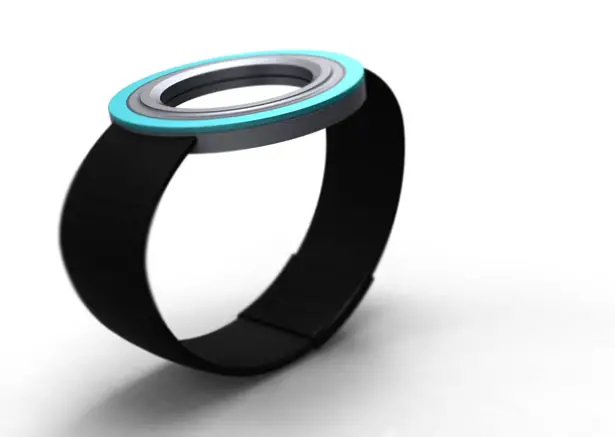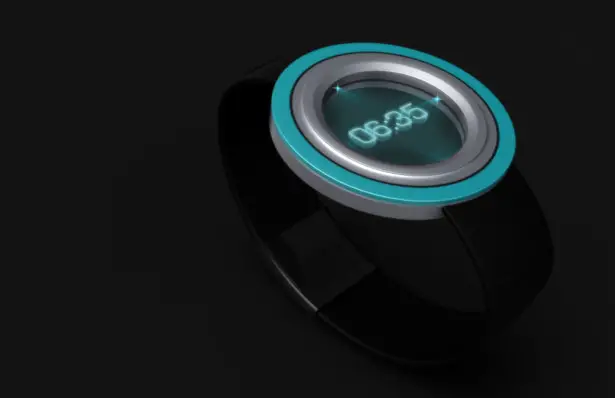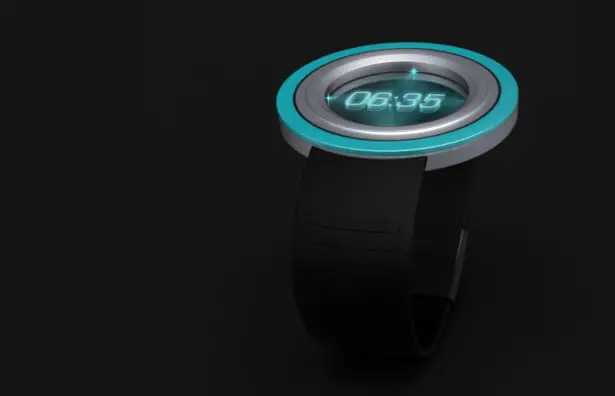 ---
Enjoying a glass of wine on the beach won't be a problem with SandStand. It's a portable table especially designed to be used on the beach where you can keep bottles, glasses, or cans out of sand. This handcrafted American product looks nothing more than a cutting board at first sight, but once it folds out, it becomes a nice table where you can stake it to the sand deep enough to make it stand still. Each table is constructed from premium components from vendors within the Northeastern United States, it has beveled beverage holders, handle cut-out, metal footman loops for hanging your sunglasses, and built-in bottle openers (at the back). Sit back and relax, you can be sure your beer or any other beverages are save from the sand, no more risking getting dirt on your food and drinks.
From : SandStand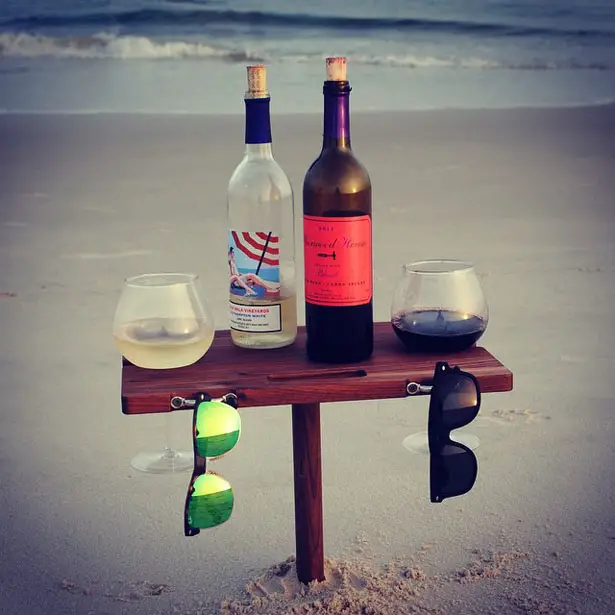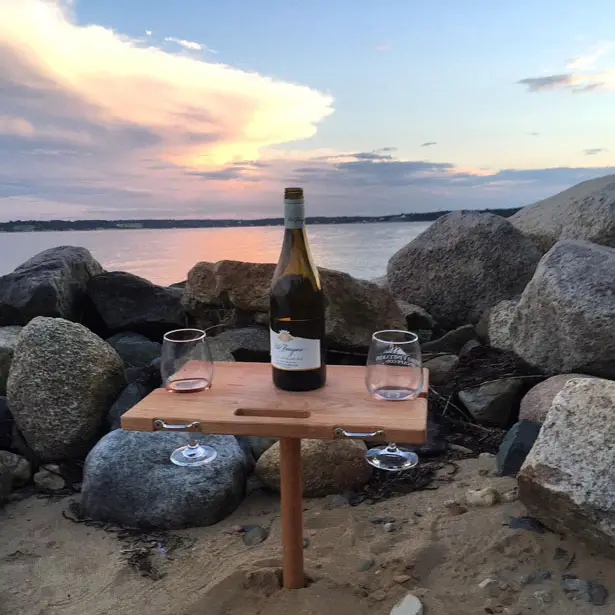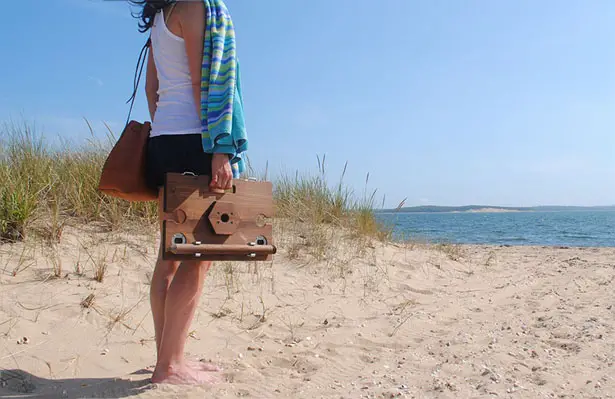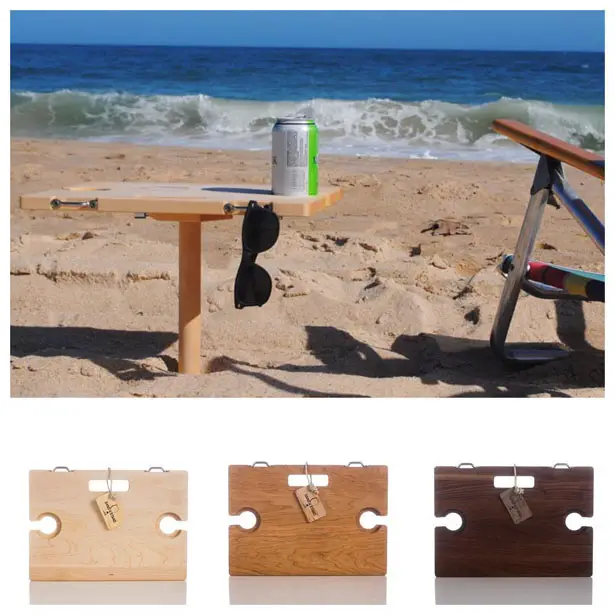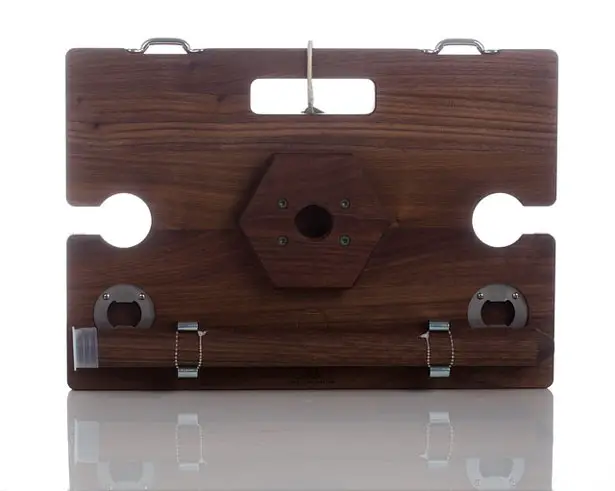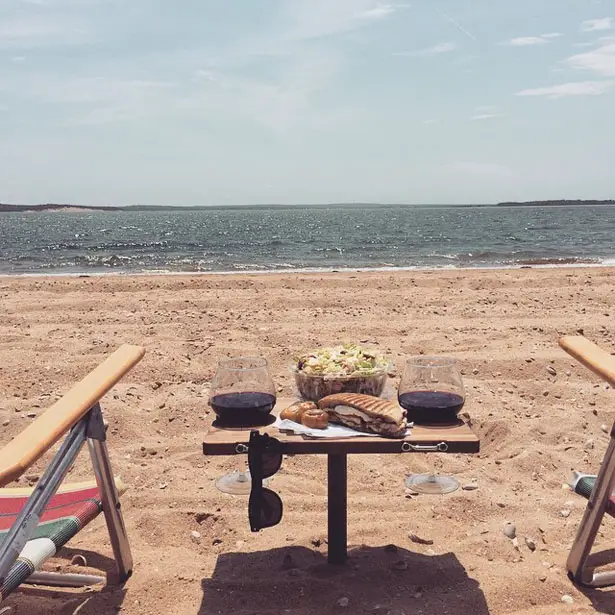 ---