Mercedes F-CELL is a concept Hydrogen-powered buggy roadster which is able to attract anyone's attraction by adding a fiberglass body, joystick control and hydrogen-electric fuel-cell power unit. The car is supposed to contain all the technologies that the top-shelved Mercedes cars have. It boasts a fiberglass and carbon fiber body structure, a compact fuel cell of 1.2kW is being used for power generation and the top speed of this car is 25 km/h. The car remains away from the traditional steering wheel rather it is using a joystick control for driving. The silly, big spoked bicycle wheels are another attraction of this car.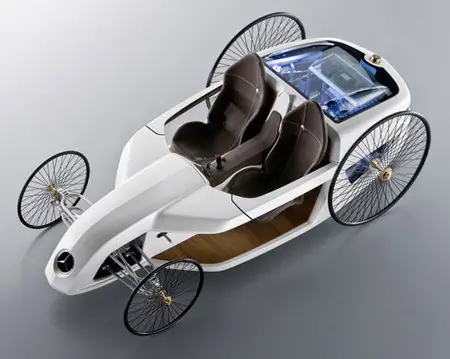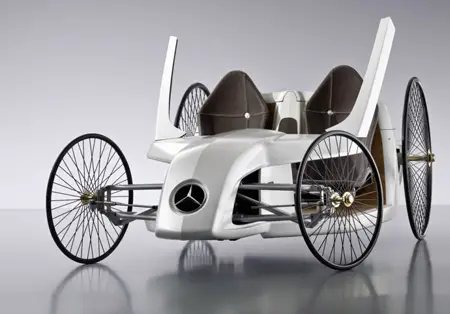 [Press Release]
Mercedes-Benz F-CELL Roadster – trainees build a car of the future
* Young people unite high tech and tradition
* Alternative drive systems as a training topic
In a hitherto unique project bridging various fields of profession, the trainees of Daimler AG at the Sindelfingen Mercedes-Benz plant have built a Roadster with fuel cell drive. For about a year, more than 150 trainees and dual education system students worked on the overall concept, development, assembly, and completion of the F-CELL Roadster. This project involved junior employees from the fields of automotive mechatronics, model-building, electronics, coating technology, manufacturing mechanics, product design, and interior appointments. The prime objective of the project was to integrate the topic of alternative drive systems into training with hands-on experience.
"This project impressively demonstrates that the topic of sustainable mobility has become an integral part of our vocational training," said Human Resources Board member and Labor Relations Manager Günther Fleig. "I am delighted to see how much initiative and creativity the young people have put into this project."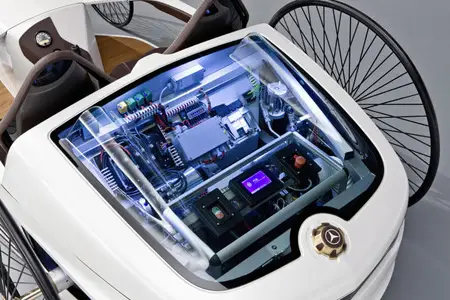 Tradition meets the future
The F-CELL Roadster uniquely combines state-of-the-art technologies with the history of vehicle construction. As an allusion to the Benz Patent Motor Car from 1886, the vehicle is fitted with large spoked wheels. Moreover, the F-CELL Roadster incorporates stylistic elements from diverse eras of automotive history, such as the carbon-fiber bucket seats with hand-stitched leather covers and the distinctively styled fiberglass front section, based on the component from the Formula One racing bolides.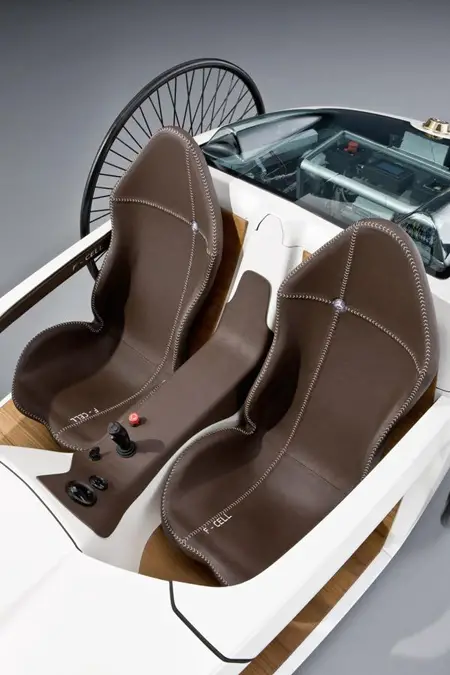 The F-CELL Roadster is controlled with drive-by-wire technology, and a joystick takes the place of a conventional steering wheel. The vehicle is powered by the emission-free fuel cell system located at the rear. With a power rating of 1.2 kW the F-CELL Roadster reaches a top speed of 25 km/h and has an operating range of up to 350 km.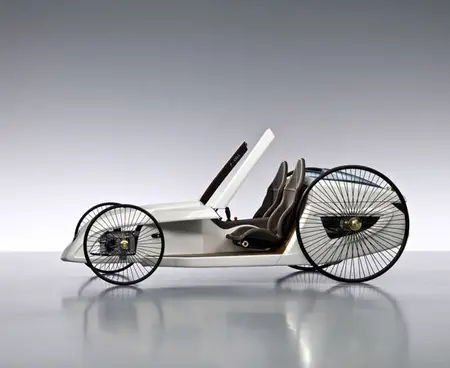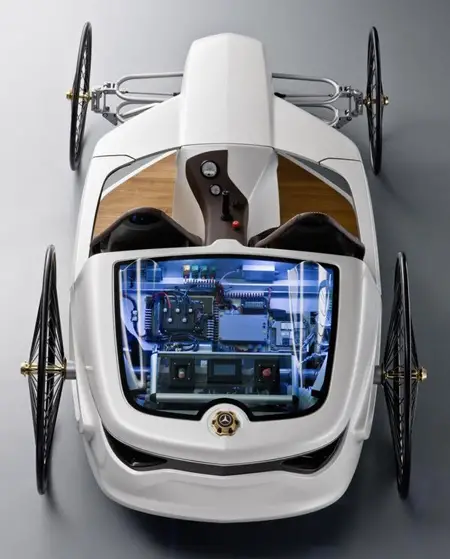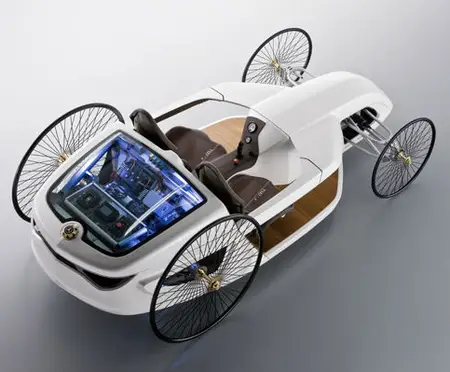 Designer : Mercedes Benz via [Jalopnik]
---
For hikers this portable backpack charger surely a great news, because they don't need to worry about power source anymore. Alppac is a backpack that is able to generate a substantial amount of electricity to power/charge electronic devices on the go. Alppac also features a first aid kit inside it. This portable backpack charger really can come in handy when users has to set up a camp and would like to explore around, having this backpack on their shoulder won't be a problem. This backpack is a lighter alternative and comes with its own charging compartment too. An innovative idea as an alternative way of charging electronics, at the same time doing our part for the environment and staying green.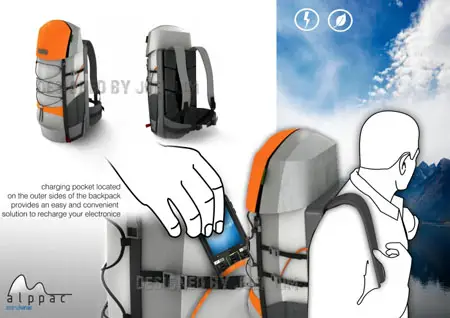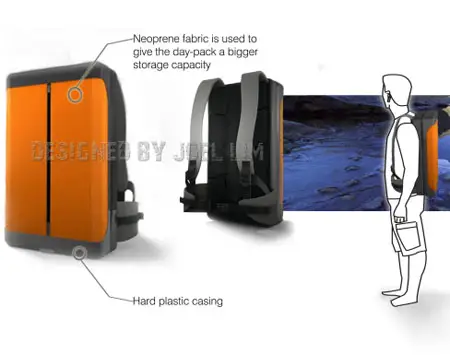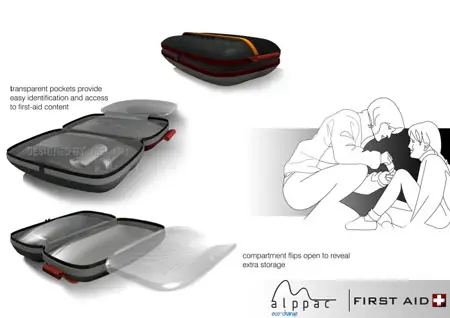 Designer : Joel Lim via IGreenSpot
---
Renault Frendzy car is the 4th step in Renault's new design strategy which launched in 2010 under Laurens van den Acker's direction. Their design strategy is based on the human cycle of life starting from fall in love (Renault DeZir), head off on a journey (Renault Captur), family (Renault R-Space), work (Renault Frendzy), play, and wisdom. Thus, each concept car they have revealed since 2010 represents a phase of that cycle. Frendzy car has been designed with focus on creating an efficient and modern work tool, at the same time still sporting and welcoming the family.
As a professional, you also have personal live which usually intricately connected to each other. It makes you jump from one world to another. This concept car reflects a dual personality to take the stress out of this lifestyle. Frendzy is here to be your perfect partner.
Designer : Renault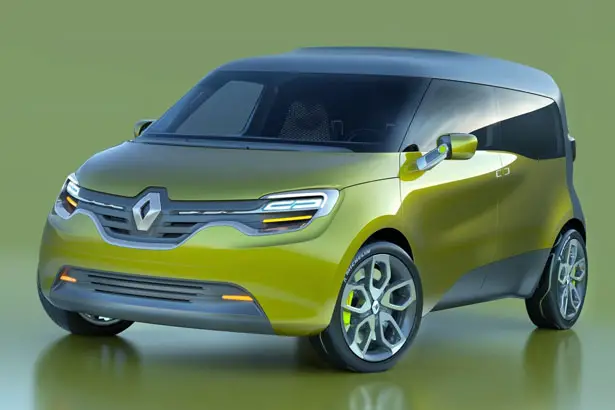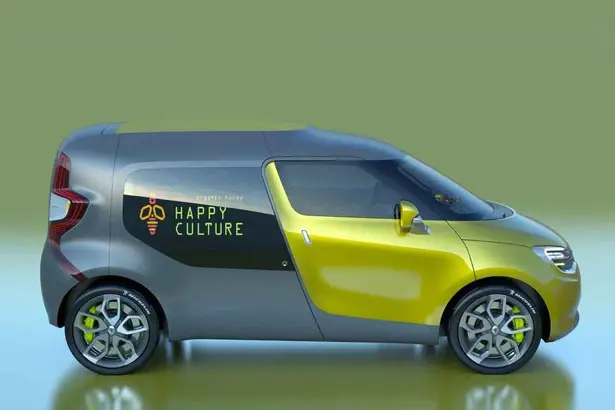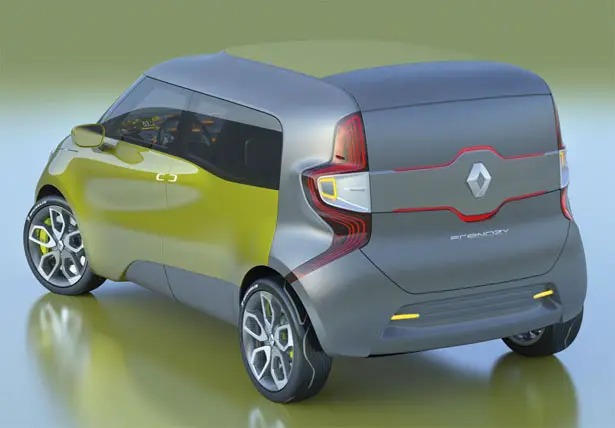 There's only one conventional and one sliding door on passenger's side. The sliding door incorporates a 37" widescreen display. There's no center pillar inside this car, the center opening door represents the world of the family also ease of use when loading. A perfect entry for both worlds.
The large external screen can be utilized to display messages or information such as "making deliveries " or "back in five minutes" or even as advertising messages. There are sensors located on each door to log all your loading or unloading packages with RFID chips. It gives the driver important information such as what's inside the package, destination address, weight and dimensions. It also gives the user a real-time inventory of goods being carried in the vehicle. That's why Frendzy is a great vehicle for business user. On the weekend, this electric vehicle can transform itself as a family car with a big bench seat at the back, comfortable passenger seat next to the driver's seat. Children can watch a film or play games through a touch-sensitive pad which slides out from the back of the driver's seat.
The futuristic technology of the interior can transform the atmosphere from work mode to family mode. In 'work' mode, the rear-view mirrors sit upright and the interior lighting is green; in 'family' mode, the mirrors swivel round to the horizontal position and the interior is bathed in a radiant orange ambience.
Renault Frendzy will be on display on the Renault stand at the 2011 Frankfurt Motor Show!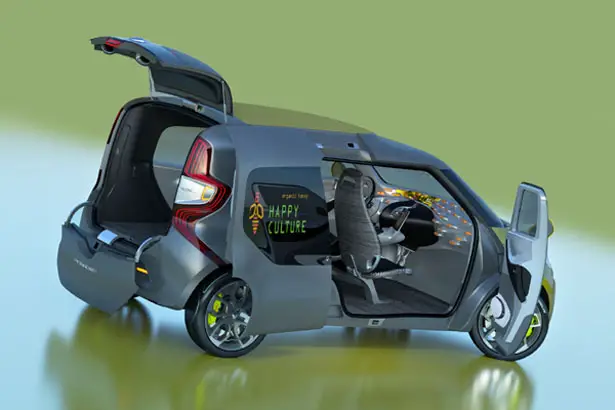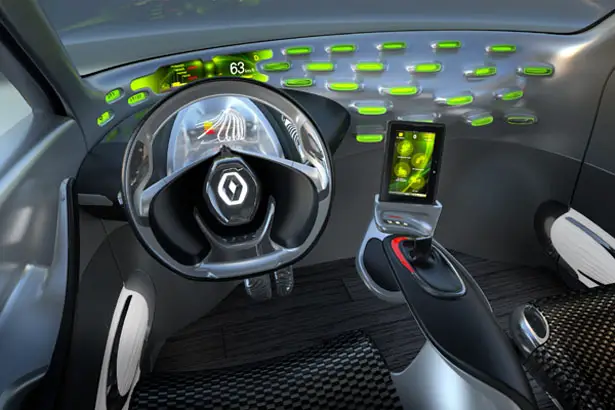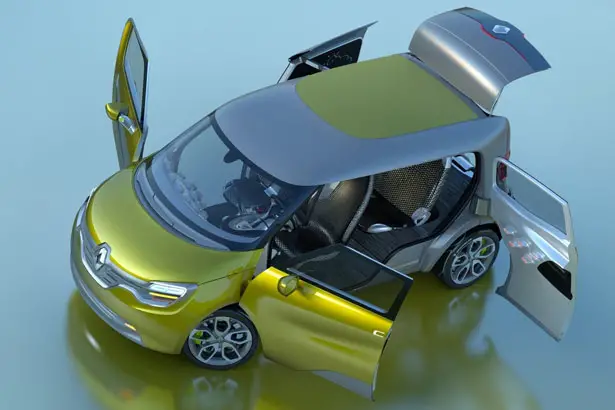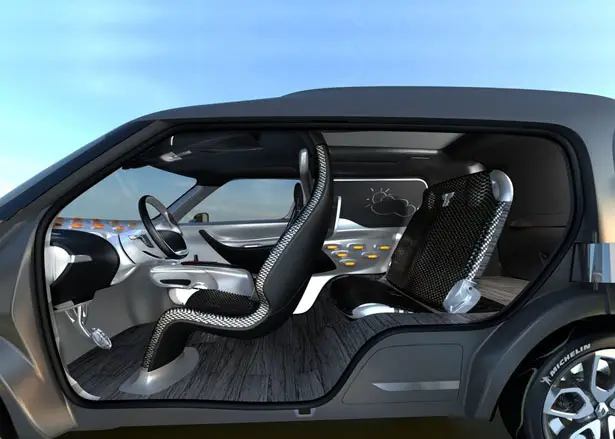 ---