Designed by Emre Bakir and Mustafa Karakus from Negrocobre Design Studio, Monolith clock concept offers a new perspective in telling the time. The body of this unique clock doesn't look like your traditional clock, in fact, it's a combination of a clock and a fine art. Throughout human history, time has been an important concept, it's the oldest human inventions to meet the needs to measure daily intervals of time. The concept of "o' clock" is a modern one. Monolith clock has been designed in three dimensions to break the boundaries of classic two dimensions clocks.
Designer : Negrocobre Design Studio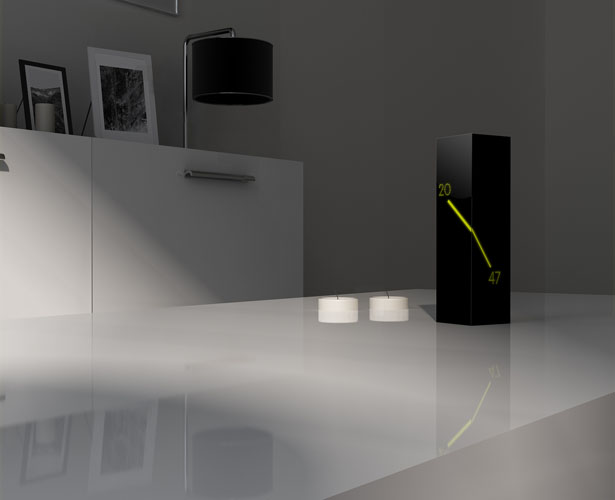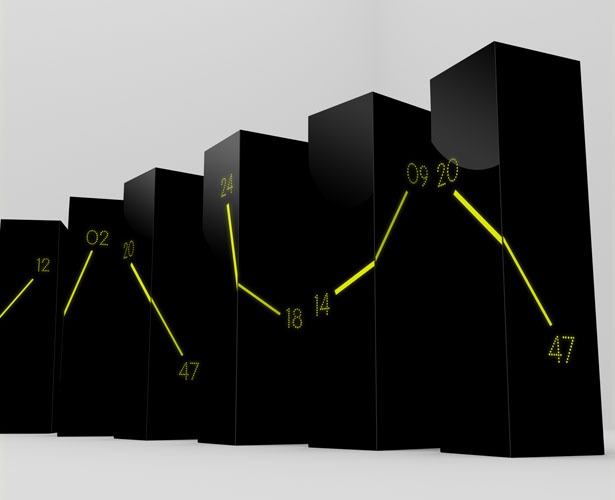 Time is universal, therefore the form of the clock should be the same. This is the principal that draws these designers to design Monolith clock concept. The hours and minutes are folded over different sides, the design is similar to an artwork, not just a clock but also a beautiful object in any room. Powered by batteries, it utilizes LEDs to display the time and polished glass or plastic for the surfaces. Monolith clock also features alarm function.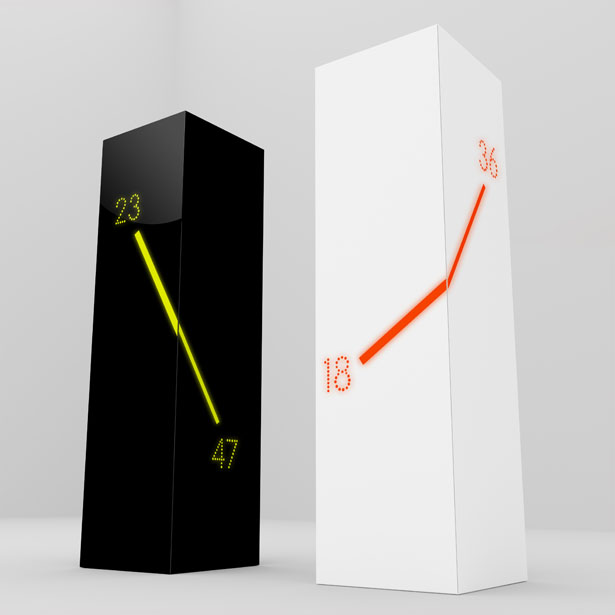 ---
Aside from making your home looks great, this Green Partition helps with air purifying, giving you cleaner air and producing more oxygen. This project goals is to help you create functional area in your living room (or any room) and at the same time creating green environment. You can use this concept partition to decorate kitchen, living room, dining room, or any other common area that you want to separate without making the space looks small.
Green Partition is universal translucent partition that comes with built-in plants. The external cladding structural part is constructed with transparent panels made of organic glass. Designed with curved holes for the panels, the lower area is made of matt organic glass, it is used as a façade to hide a box block. In between 2 transparent panels, there's a frame used to weave the plants inside the construction. This frame is decorated with flexible fluorescent lights to create magical glow in the room.
Designer : Ann Baldina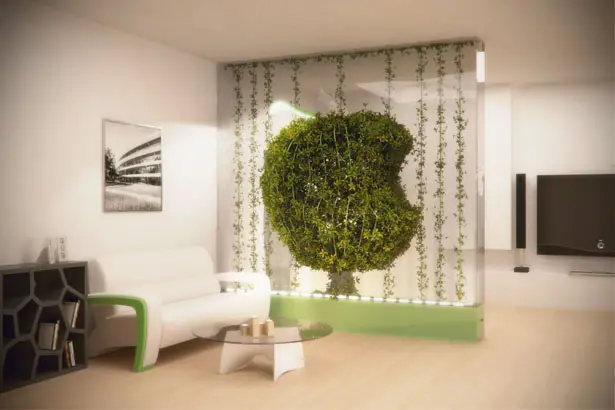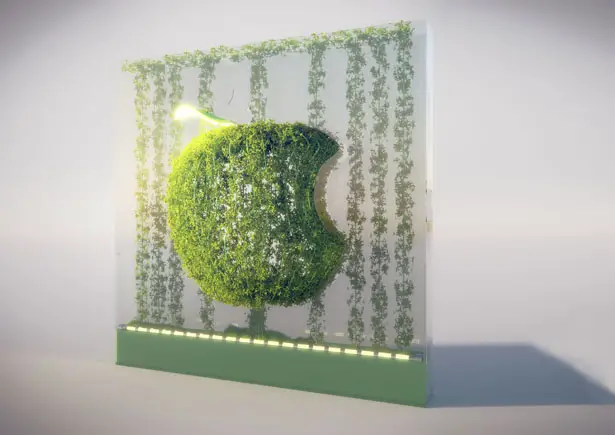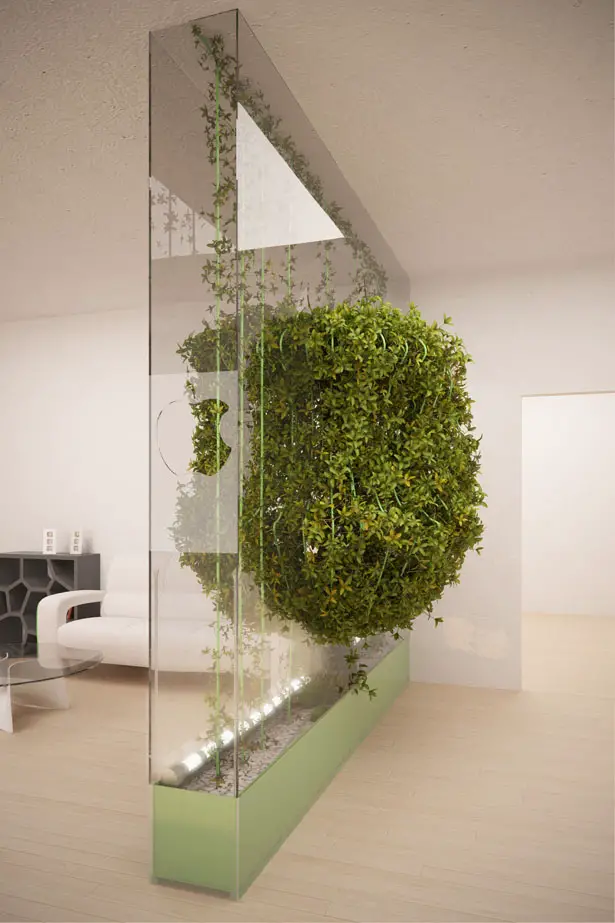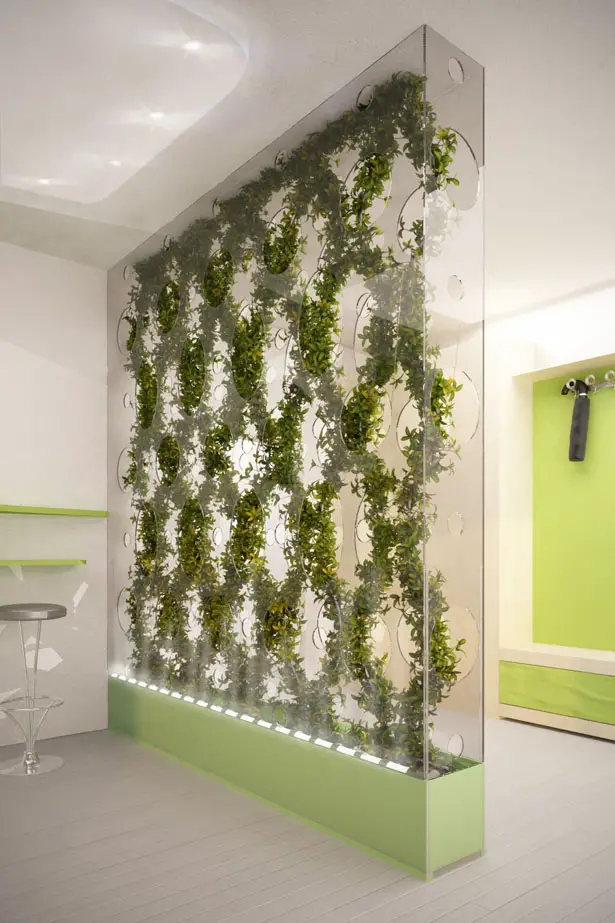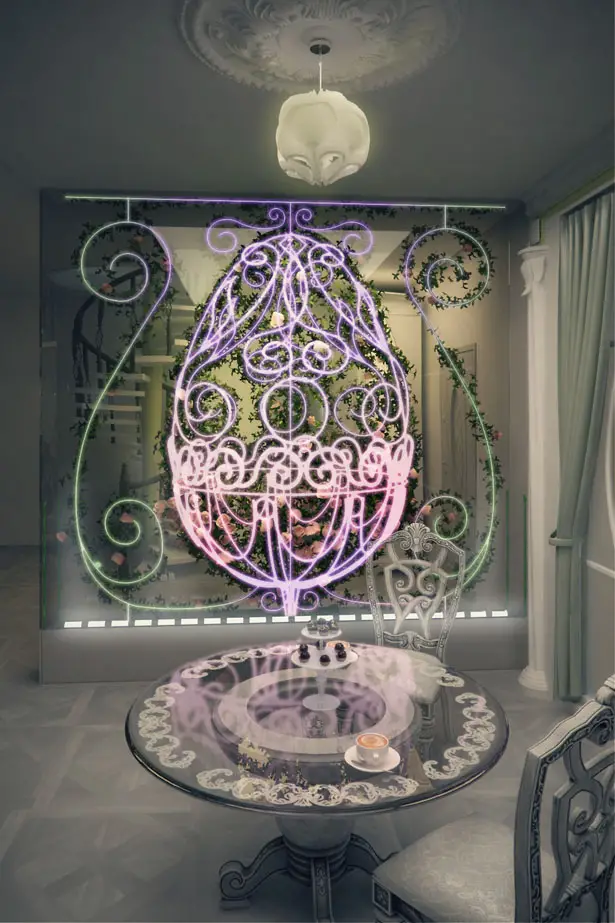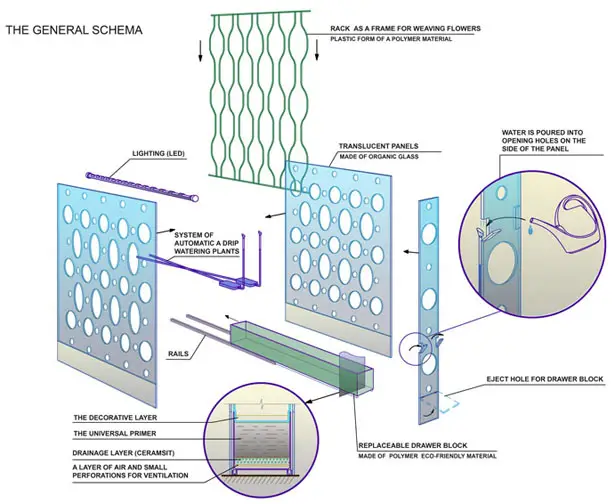 Tuvie has received "Green Partition" project from our 'Submit A Design' feature, where we welcome our readers to submit their design/concept for publication.
---
Look at the great winner of peugeot design contest 2007 :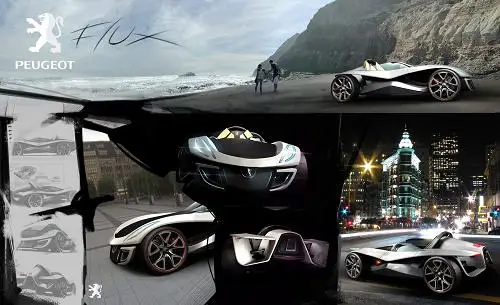 The peugeot design contest theme was re-invent the 'Drive of Your Life', six letters sum up the philosophy of this fourth invitation to the creativity: P.L.E.A.S.E. !
P : Pleasurable (to drive)
L : Lively
E : Efficient
A : Accessible
S : Simple
E : Ecological
As explained by Mr. Mihai Panaitescu, 20, student of I.E.D. Turin major in Transportation Design the concept peugeot flux was to design a vehicle that pleases it's occupants in every way. It's versatility combined with it's sportiness and the ability to use it in different environments are in my opinion some of the vehicle's strong points.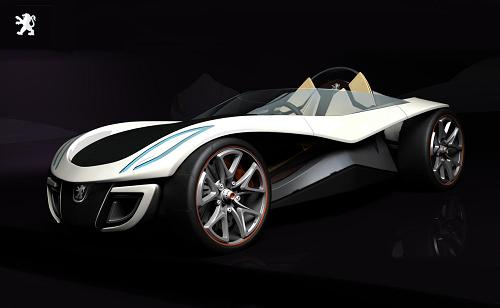 Either as an explorer of sandy beaches, sweeping mountain roads, or simply commuting in the city, the Flux concept embodies a vehicle that is made to please. It's dynamic shape and open air cockpit make it lively and fun to drive as the occupants are always in contact with their surroundings.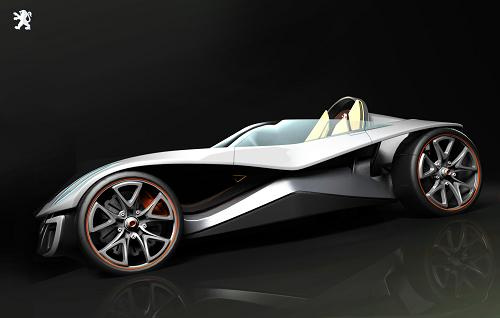 The name Flux was inspired by the continuous change and flow of our daily lives during work and play.The shape also represents this flow with transitions through hard and smooth lines, between straight and curved all of which are characteristics of Peugeot.A relatively small car (3500cm long by 1650cm wide), it runs on a slim hydrogen power plant hidden in the back along with the tank mounted under the front bonnet. The hood and side body panels are made from plastic, polyurethane for the seats and aluminum for the mechanical parts. The main components such as the chassis and head protection are metal. Made up of simple body work (basic intersected volumes) the car is easily produced and accessible to everyone but most of all, it's fun to drive.
Adding to this, the car is also a gaming hub thanks to the integrated Xbox 360 so P.L.E.A.S.E. hop in!!!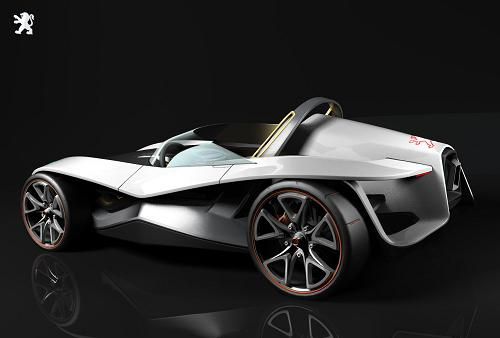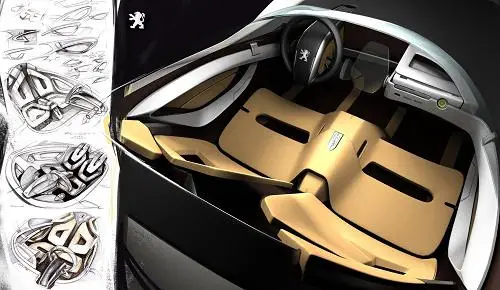 Source : Peugeot Concours Design
---