Small in size just enough for one the Peugeot clear is a classy model that creates a divine beauty and permeates an aroma of excellent design in its features. Suitable for incredible speed it has an electric motor that heightens the electrical systems to work fluidly and almost effortlessly. The hydrogen and oxygen cylinders are well placed to improve the engine function on a car that uses little fuel. Heat in the sleek car is a thing of the past with the tunnel cooling radiators owned by the concerted elements of fuel. Peugeot clear is the newest sensation of affordable individual designed car.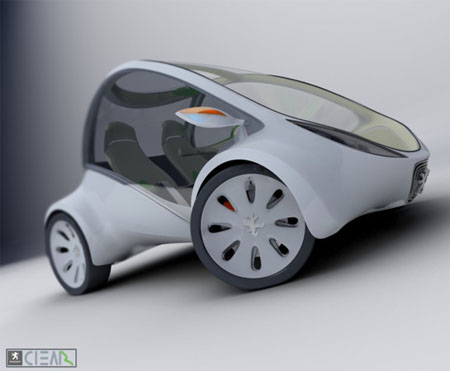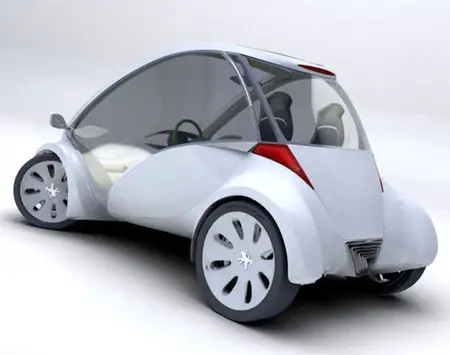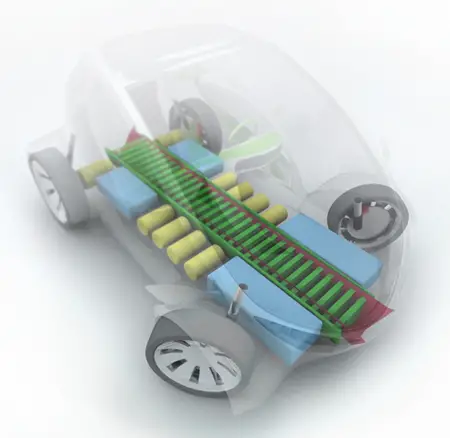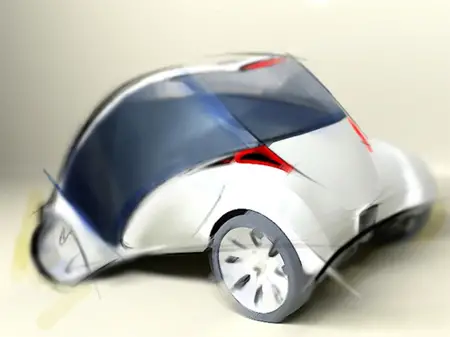 Designer : Alan Kravchenko
---
The new watch design by French designer Julien Bergignant is a nice concept which sure is second name of convenience. The watch made from electronic paper, is called Tima watch and can simultaneously display both digital as well as analog time. The good part is that the watch can show two different time zones together though the display is simultaneous. Looks wise too, the watch comes quite chic as the color chosen being black which of course by all means has a very rich and classy look. Thus, one can say that the designer has hit the right chord by creating this design.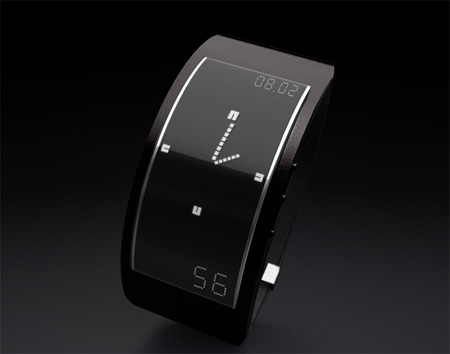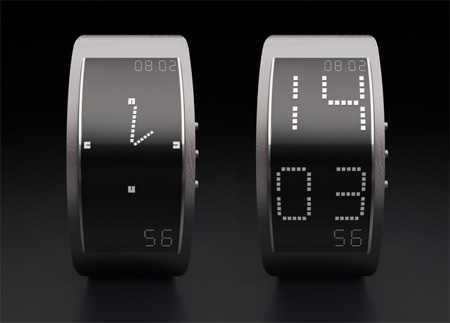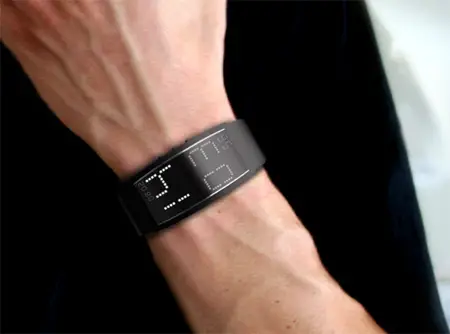 Designer : Julien Bergignat
---
The Marionette Clock is a unique concept clock, where the entire wall acts as a clock and the hand is attached with strings that are clasped up to a conveyor on the top. The innovative design of this clock has made it like a puppet play, performed by the Mint boys, who are moving the clock's hand by controlling the strings, while riding on a roller between their legs that are powered by electric motor.
Marionette boys control the vertical wires attached to the clock's hand by winding and unwinding the crank. The vertical wiring is controlled by the stepper motor and the function of its module is to calculate the vertical wire's length to a high level of accuracy. Display of time is done by calculating the vertical wire length and the unicycle's position to their appropriate figure. The unicycle, on which the Marionette boys ride, is made of "Mycom", which runs by the stepper motors and let the Marionette boys stay put. The Marionette boys are equipped with rechargeable and interchangeable battery, kept in a backpack on their backs for better balance and this unique design prevents the ride of the boys from falling off, even when they are positioned in an angle.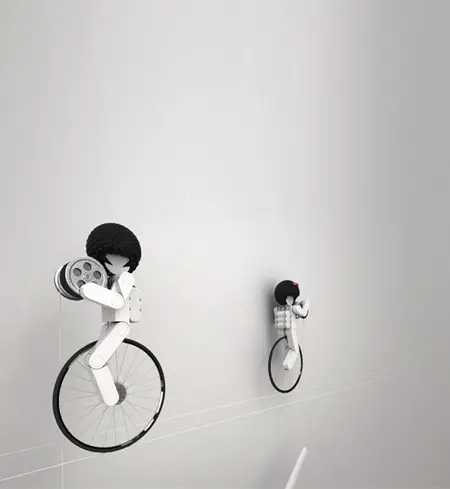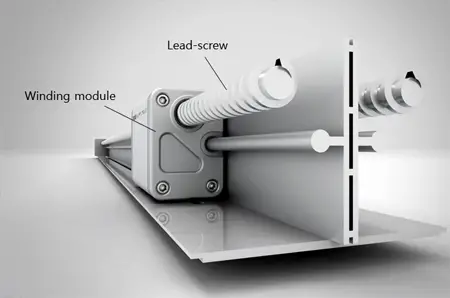 Marionette clock forms a kind of tiny circus show with two moving Marionette boys back and forth on a unicycle to show the time which certainly will create an artistic sensation.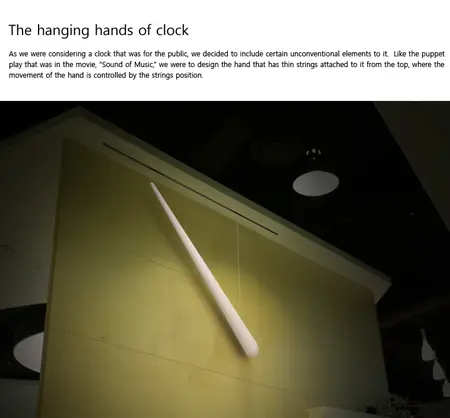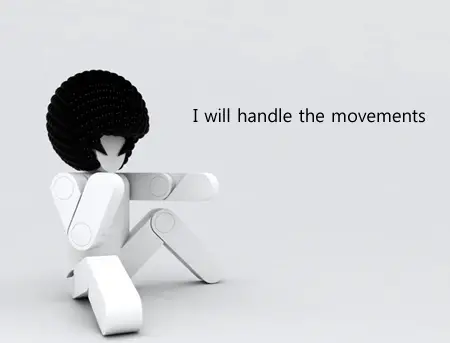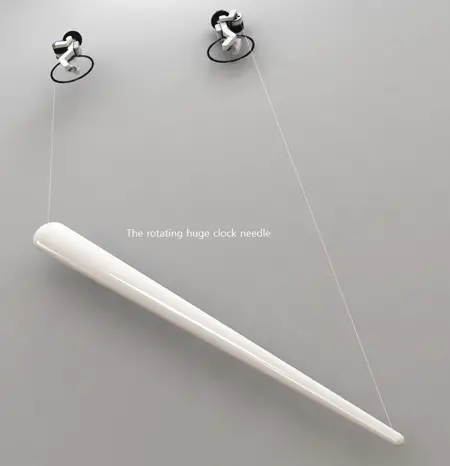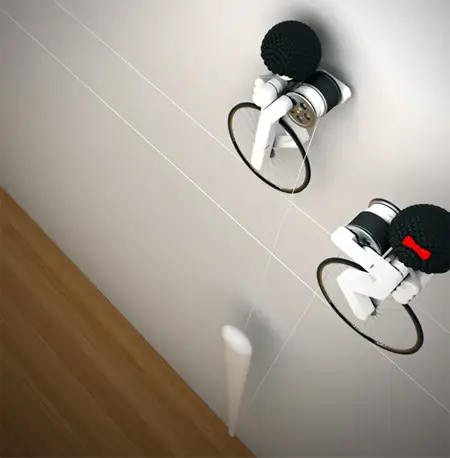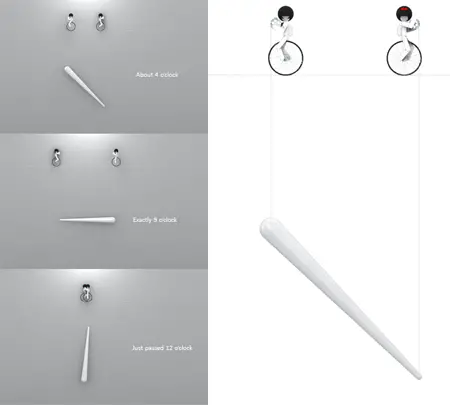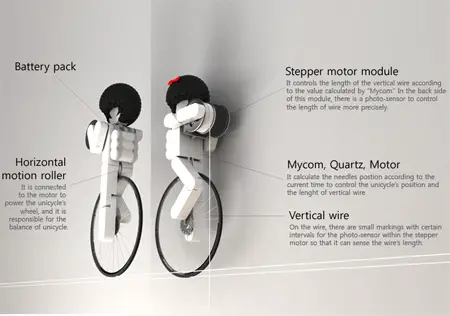 Designer : Mintpass
---