Don't underestimate this small device just yet, Zolt could be your reliable device when you need to charge your multiple gadgets. Zolt is a charger, as a matter of fact, it's the world's smallest laptop charger. This 70W charger allows you to charge 2 mobile devices and a laptop simultaneously, you are no longer need to carry heavy and bulky laptop charger when you are on-the-go.
Zolt is 4 times smaller and 3 times lighter than standard laptop chargers, it measures only 3" long and weighs only 3-ounces. It features sleek and elegant design, giving you the freedom to carry it however you like, whether inside your pocket, backpack, or purse, making it an ideal charging companion for all your mobile devices.
From : GoZolt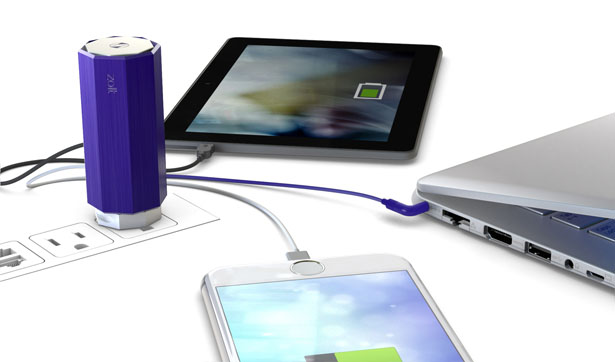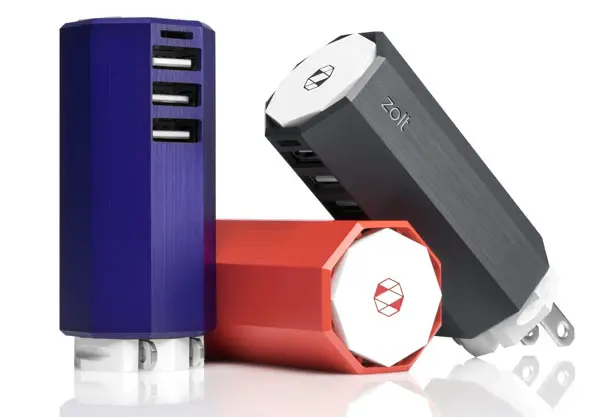 Zolt features 3 USB ports and 1 AC wall outlet, its 90-degree rotatable prongs make it easy when you need to use it in compact charging locations. One device to charge them all, consumers nowadays are forced to carry multiple devices to stay connected and well informed, this also means carrying multiple chargers to power all those devices. Zolt is here to offer you a compact solution to your charging needs.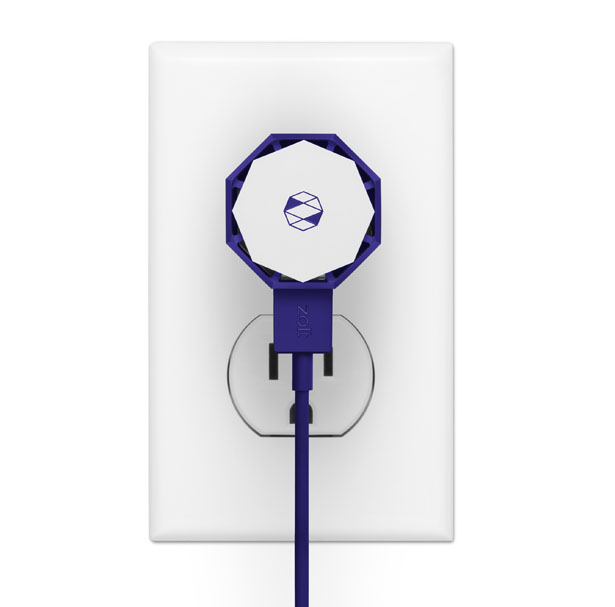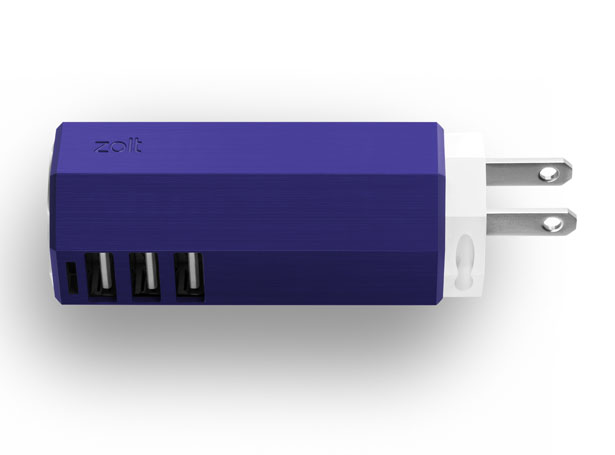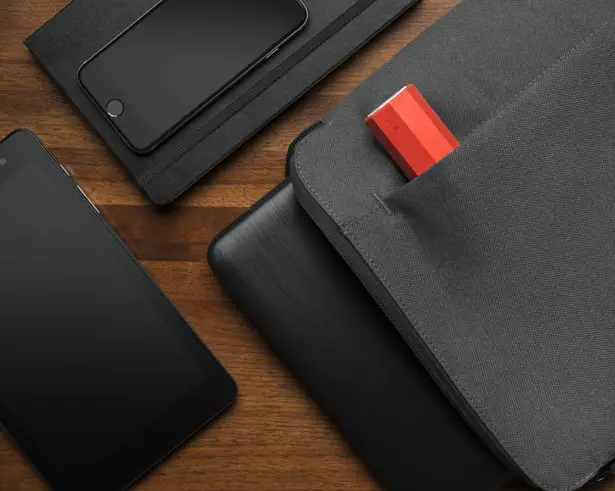 ---
This combination of drier and cleaner can be a great help if we can have it, thanks to Qian Jiang & Feijun Chen that came up with this concept. The form of the work derives from the towel in our daily life. It appears ordinary, but it can unintentionally take care of our health. It can be recharged by the solar energy. And when we don't use it, we can place it in the balcony to absorb the sunshine. It is our habit to use ultraviolet as disinfector in our daily life, when drying the towel, clothes and others. We hope that users continue to form the habit through the use of Drier and Cleaner. After washing hands, if we only use the hand drier, many bacteria will still remain on our hands. However, Drier and Cleaner will solve this problem in a healthier and greener way. This product is mainly suitable in the future family.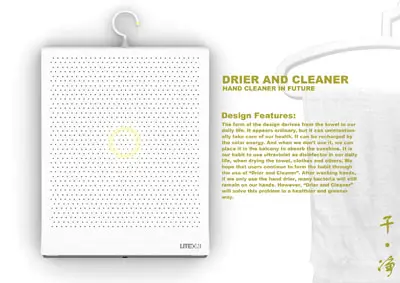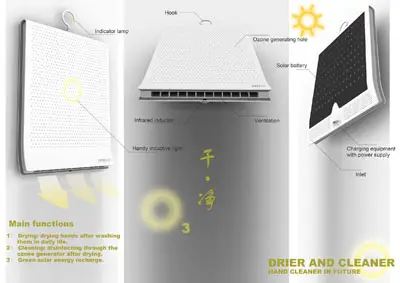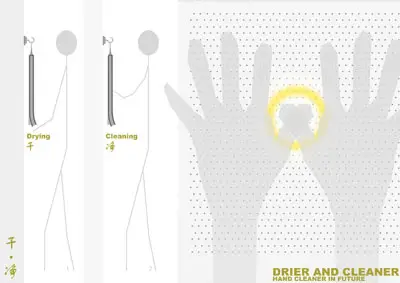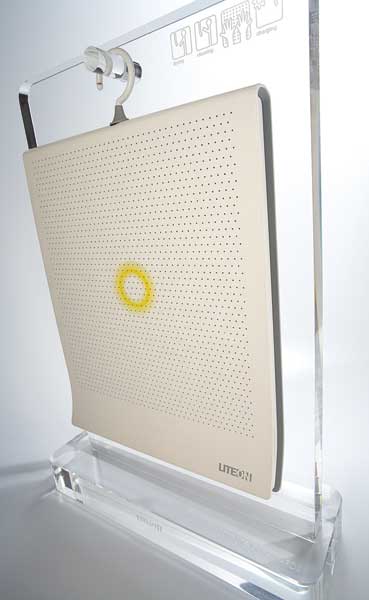 Designer : Qian Jiang & Feijun Chen
---
Harry Winston Opus XIII watch challenges the conventional rules of watchmaking, Opus Thirteen is the proof. It features 59 pivoting minutes hands and innovative eleven rotating triangles to indicate the hours. With the help from a sliding trapdoor, you would witness a magic show where minutes and hours appear and vanish instantly, you would understand this when you watch the promotional video, awesome.
Don't forget to close your mouth when you watch all those moving parts breathe the life into this watch. The case is 18k white gold with "Harry Winston" engraved on the bezel at 12 o'clock while "Opus XIII" engraved on the bezel at 6 o'clock. The movement is made possible by 364 components, 242 jewels, and 21,600 vibrations per hour.
From : Harry Winston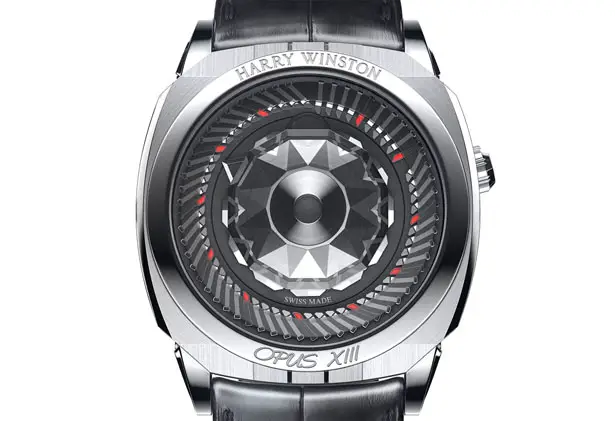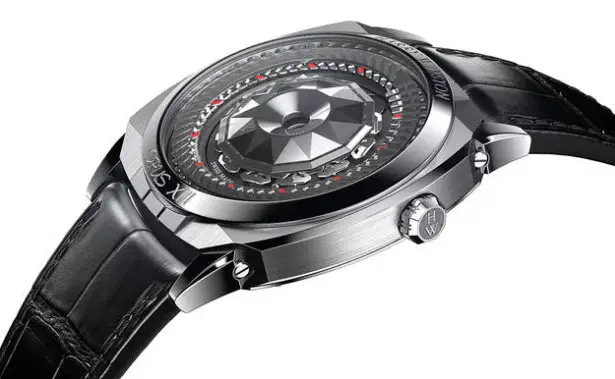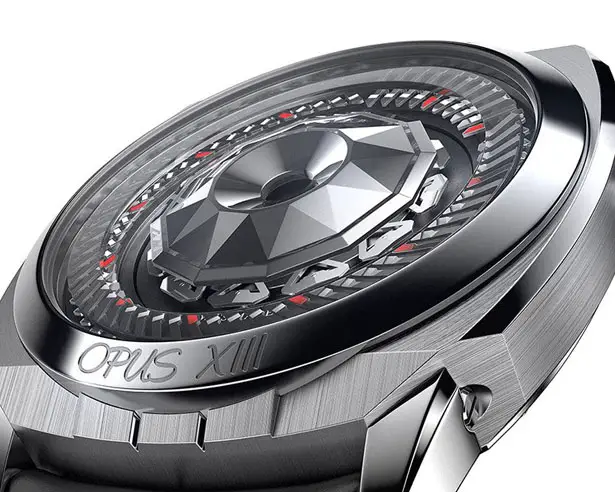 ---