The new concept phones from the house of Goodmorning Technology for Topcom is an easy to use instrument. The two models featured in this series are the Butler 500 cordless DECT phone & Butler 920 skype phone, can be put both horizontally and vertically into the charger. The overall design is quite simple with straight lines, and the back of the phone has the screen offering information like time and messages. With touch sensitive keys, easy look & feel and other user friendly options, it's one cool phone to hang out with. So what are you waiting for, go ahead and start dialing!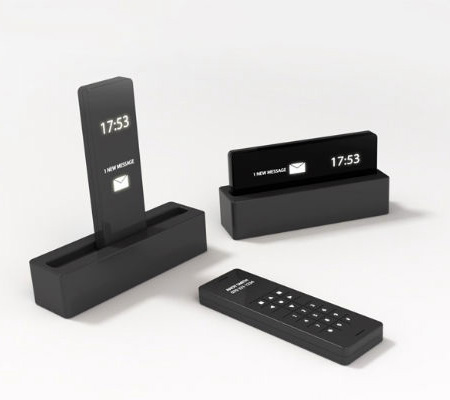 From : Goodmorning Technology via MocoLoco
---
Pebble 2 and Time 2 smartwatches, these are two affordable smartwatches that can replace your phone when you're out running. These smartwatches might not have those stainless steel case or exclusive leather strap, but they offer you many cool features and value for your hard-earned money. They are lightweight, hackable, and can track your activities, including built-in heart rate monitor for better accuracy. You don't need to choose between a fitness tracker and a smartwatch, you can have them all with Pebble, enjoy phone-free running while still enjoying your music or access to GPS.
Both Pebble 2 and Time 2 would keep you connected and in control during your busy day. This smartwatch displays notifications, shows your schedule, you can also perform simple tasks using a button. Combining those features with built-in activity tracking and heart rate monitor, this watch serves as a health tool as well, the only wearable smart device you'll need on your wrist.
From : Pebble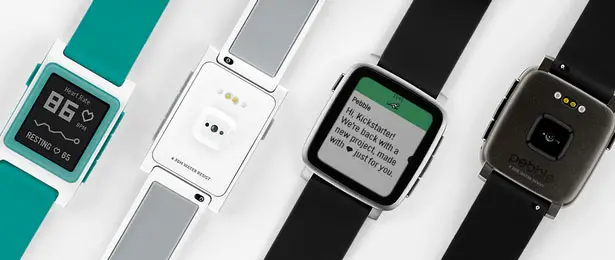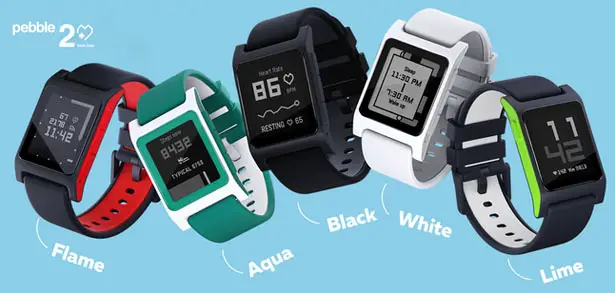 These smartwatches come with standard multi-day battery life (yes, not just one day life), they are water resistance down to 30m, and those e-paper displays are readable even under direct sunlight. Pebble 2 and Time 2 work with iOS and Android smartphones.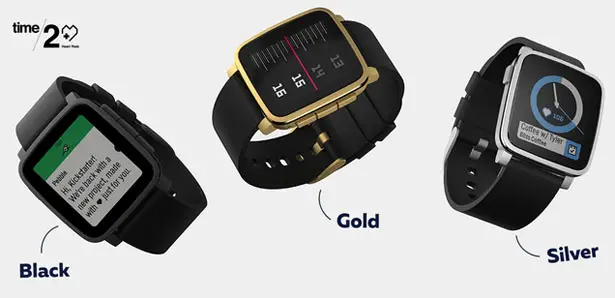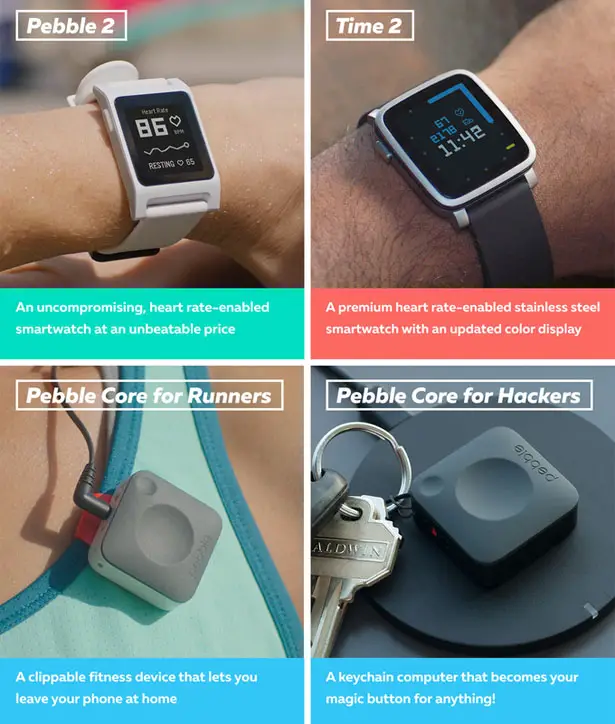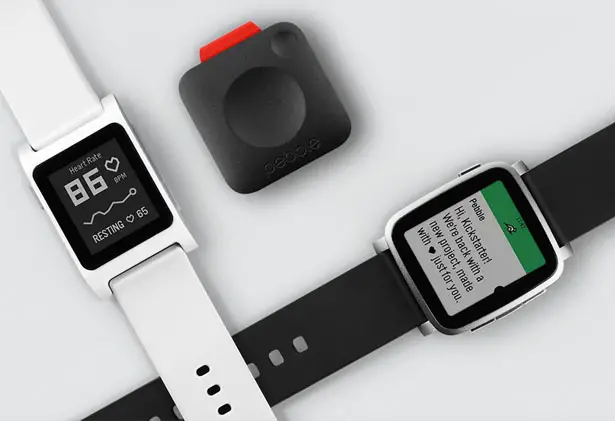 ---
Living in a small space apartment, we need to be smart enough to pick our furniture/appliances. When it comes to clothes, we usually prefer a laundry service or utilize a communal laundry. EcoPod steam washer and dryer can be the perfect solution for us. It is an appliance that simplifies the way we wash our clothes while being water efficient.
Ecopod utilizes saturated "wet" steam for washing and superheated "dry" steam to heat the air inside the barrel (much like a regular dryer) for drying. It's been designed with 3 washing baskets or you can call them pods. Each of these pods is allocated for different clothing type: light, darks, and delicates. Once a pod is full, the lid is attached and the entire pod is placed into the machine that turns it into the washing barrel. Once the cycle is finished, you can remove the pod and return it to its stand and get your clean clothes.
Designer : Simon Hedt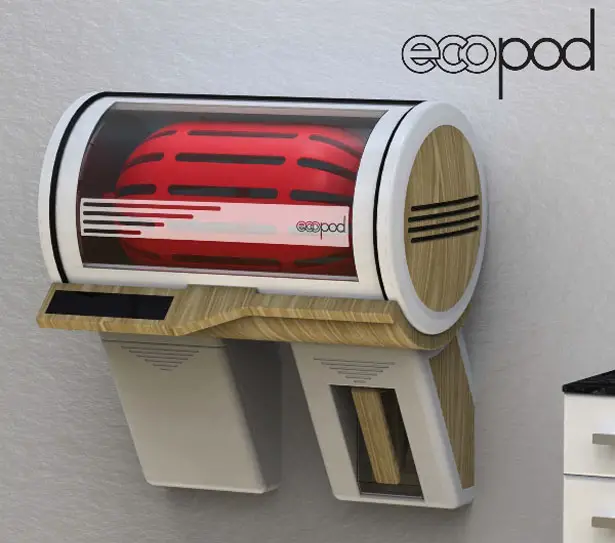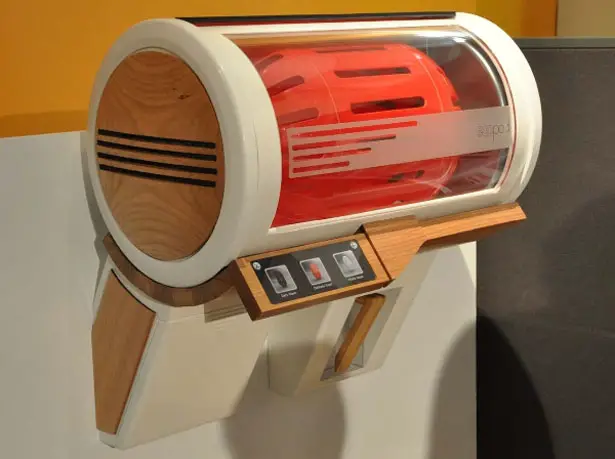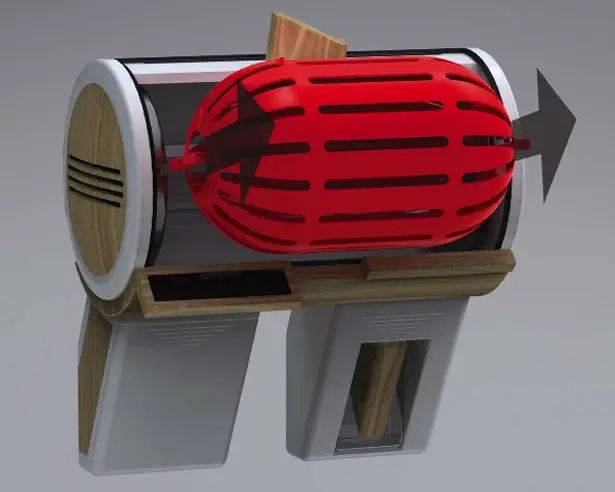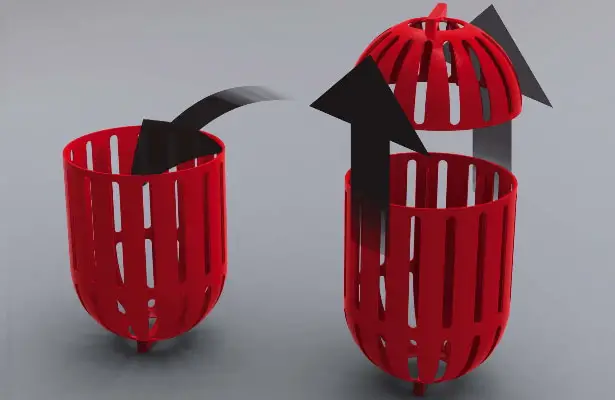 ---