Sick of iPhone? Perhaps Lumigon T2 smartphone could be a great alternative. A sleek Scandinavian design that stands out among others, equipped with universal remote control and Bang & Olufsen audio. Lars Gravesen, CEO of Lumigon, stated that with T2, they wanted to bring you a smartphone alternative which features new and different look. Its advanced features and sophisticated design will certainly draw anyone who wants to make a stylish statement.
Designer : Lumigon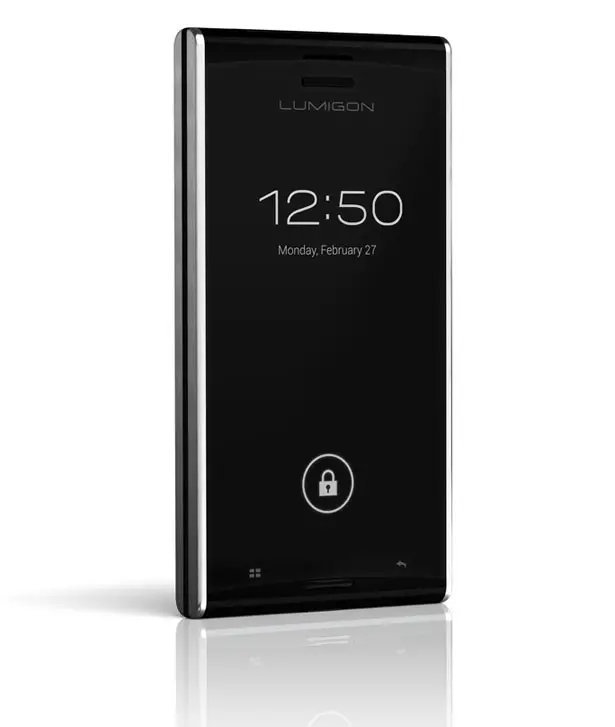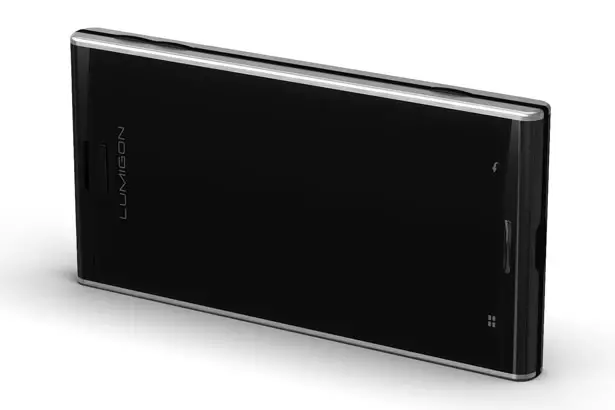 Lumigon T2 smartphone has been designed based on the principal of Scandinavian design which is simple and solid elegance. This can be seen from chosen materials used: stainless steel and glass. During the design process, Lumigon envisioned trimmed smartphone with ultra-sharp screen and compact cover, beautiful design that doesn't compromise any functionality. You can hardly see the camera and side buttons, but when you hold this device, you would feel them. Equipped with built-in remote control allows you to operate electronic devices at home using T2, it has the ability to learn different kind of commands from any infrared remote control with up to 20-meters range. T2 will be launched in selected markets in Europe and Asia by the end of 2012.
Lumigon T2 smartphone specifications:
1.4 Ghz Qualcomm Snapdragon processor
Android 4
High resolution 3.8" ultra-sharp screen
Bang & Olufsen ICEpower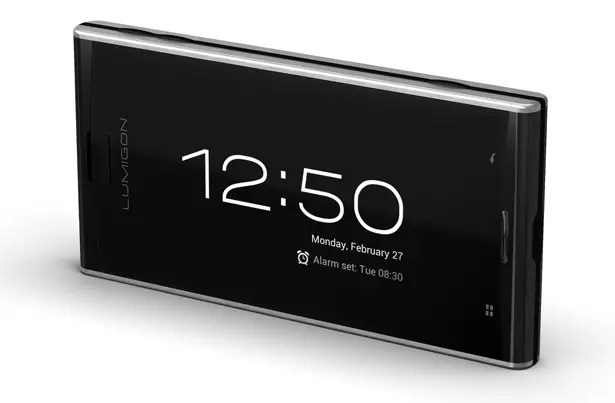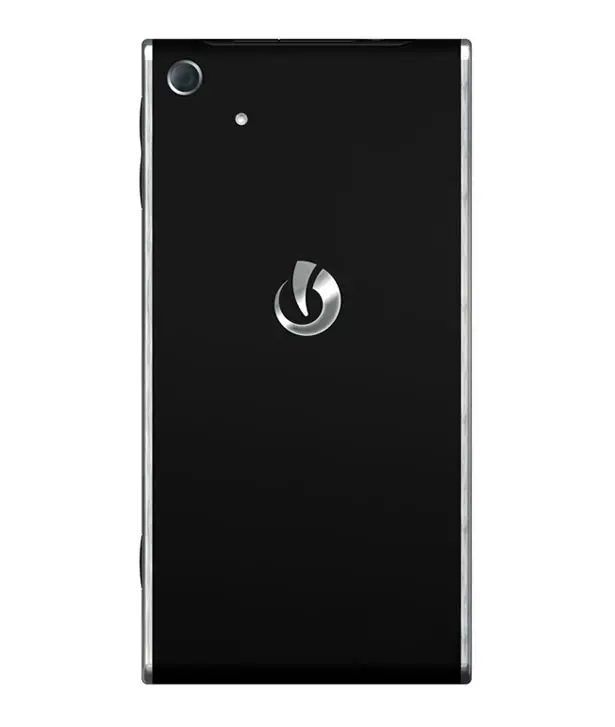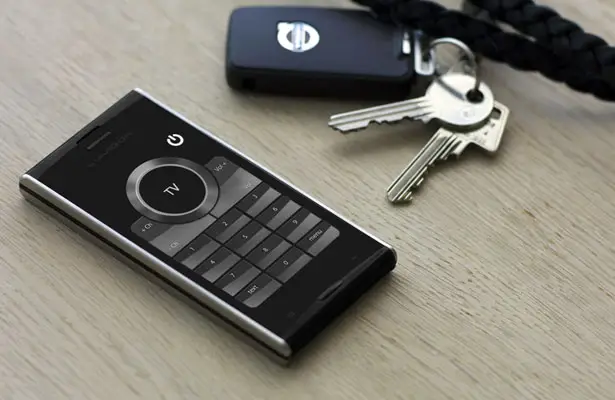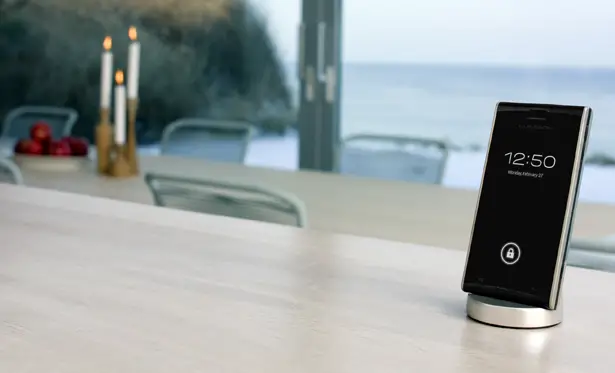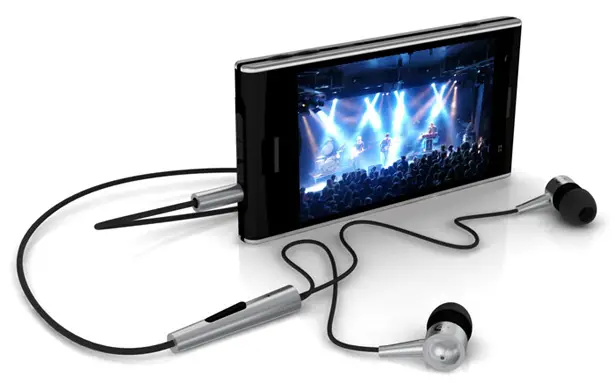 Tuvie has received "Lumigon T2 Smartphone" project from our 'Submit A Design' feature, where we welcome our readers to submit their design/concept for publication.
---
Designed for children with high portability, Roam Lightweight Respiratory Unit features compact size and stylish appearance. It's a humanized oxygen cylinder that comes with a nasal mask, easy on the user's face to breath in the oxygen. Roam oxygen refillable cylinder contains liquid oxygen enclosed in an epoxy carbon fiber vessel. Liner-less cylinder offers almost 45% weight reduction compared to conventional tanks, therefore, it's pretty light weight. Roam is able to expose its coil to convert liquid to gaseous oxygen using just average room temperature, there's an electronic valve to monitor and control the flow of liquid to breathable gaseous oxygen, no more constant maintenance needed here.
For anyone who suffers sudden asthmatic attacks, oxygen therapy is the fastest way to treat this medical threat. Unfortunately, it remains inaccessible due to its tank physical weight and size. Our existing oxygen cylinders are heavy and large in size, the mobility is limited to where the attachment of the "nasal prongs" (2 plastic tubes leading into the nose) and the oxygen cylinder can move (industrial cylinders are difficult to use and maintain).
Designer : Shan Shan Wang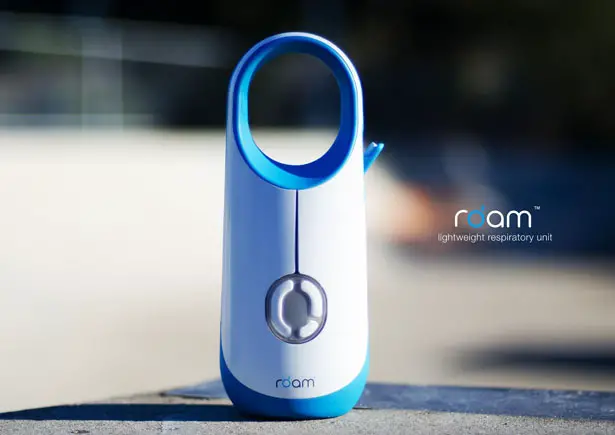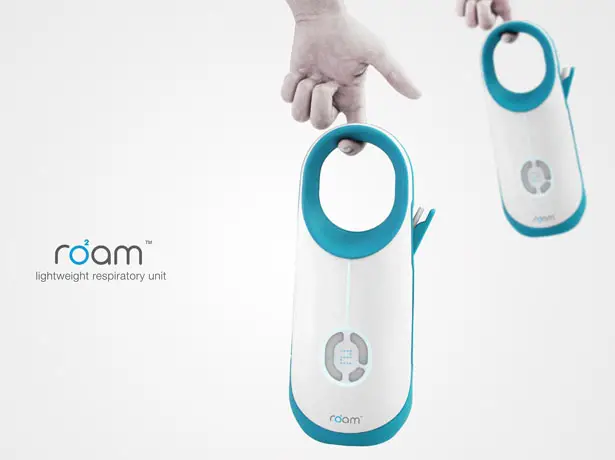 Roam Lightweight Respiratory Unit has been especially designed for children since they often feel socially misplaced and uncomfortable in their environment with nasal prongs up their nose. This concept medical device is designed and developed as all-in-one product to provide a child great mobility in their daily life without having to feel socially misplaced or psychologically hampered.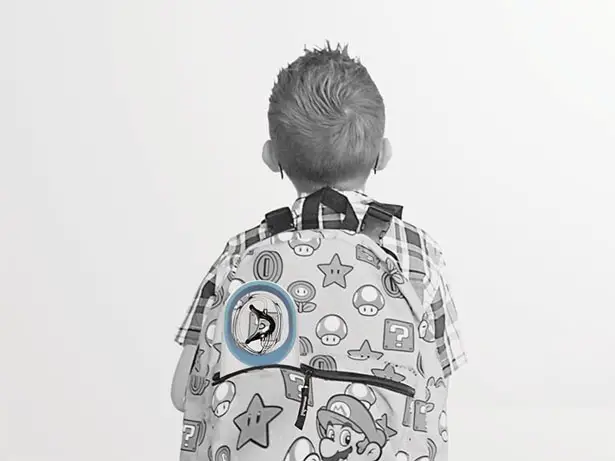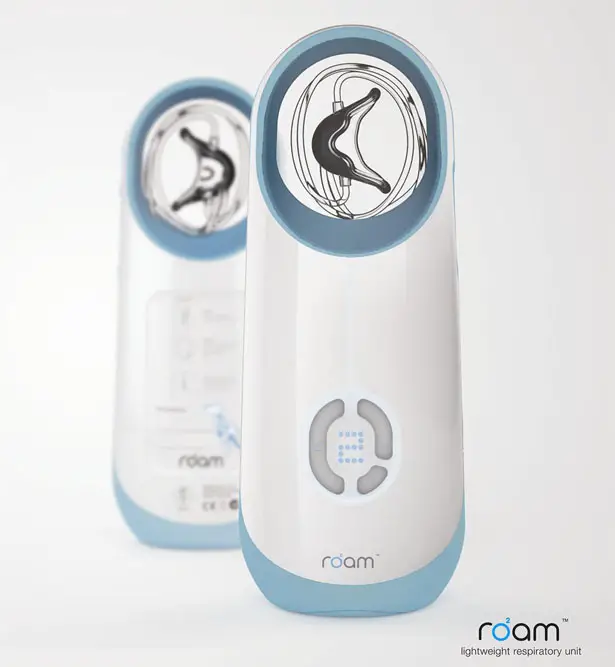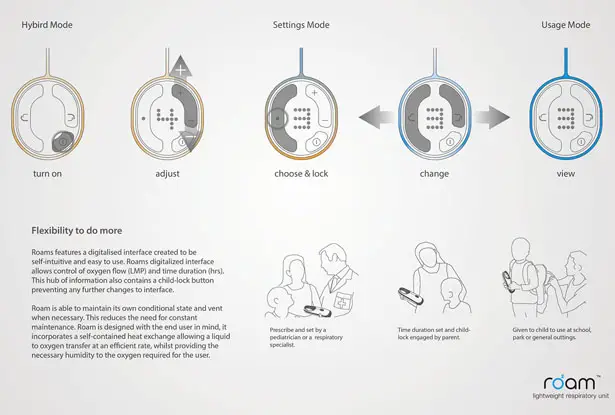 Click above image for bigger view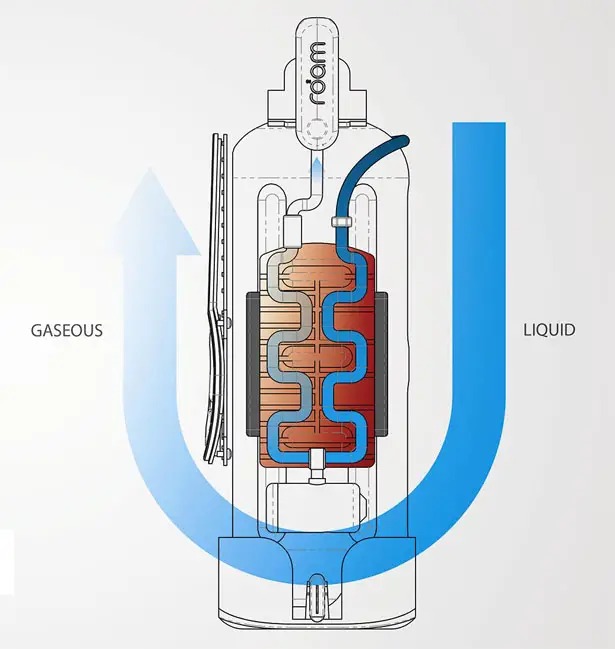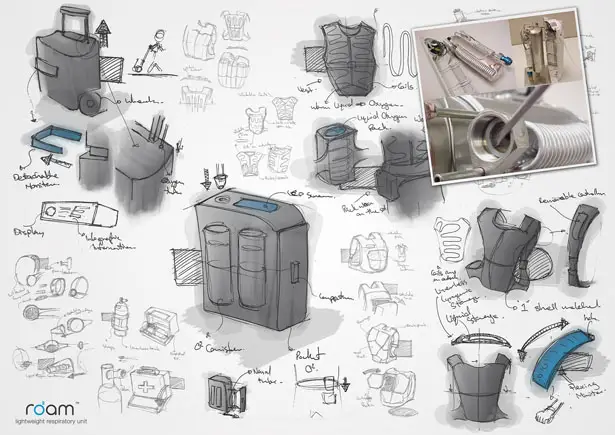 ---
Lovos means Lifestyle of Voluntary Simplicity. Therefore, the concept BMW Lovos project is not like the usual process of designing, crafting, vehicle acquisition and management, rather, the project is a meaningful symbol of conscious self-restraint, that can encourage the viewer to discard their common ideas about the number of exterior elements that a car should required. The body of Lovos contains 260 interchangeable identical particles that can open and close like fish scales. These elements are mobile and help gathering sun energy through solar cells by changing their positions as soon as the car starts running. The interior is warm and soft, making a distinct contrast between technical and mechanical appearance.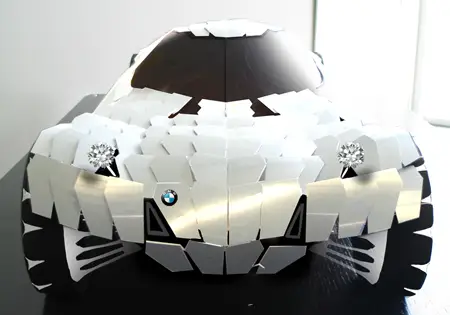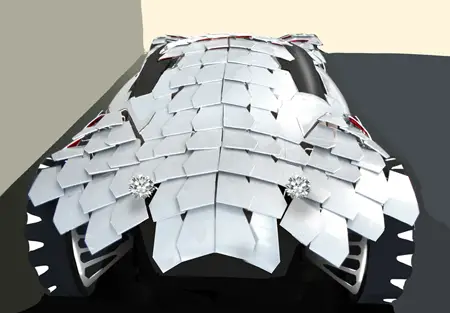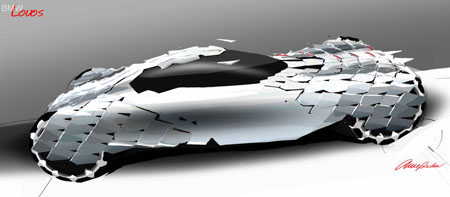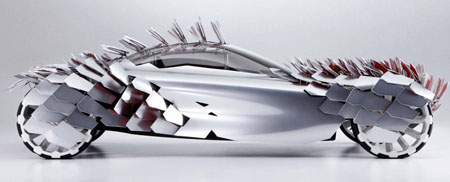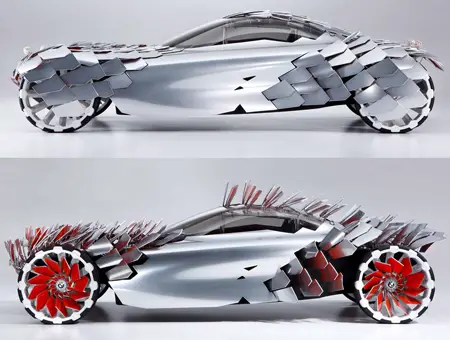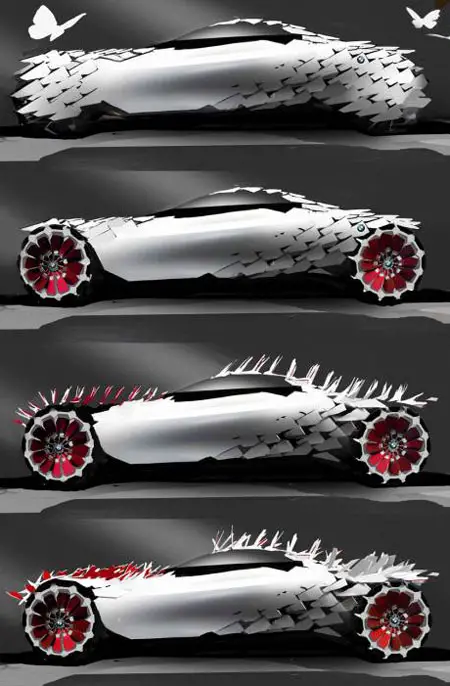 Designer : Anne Forschner
---