Löytö Esineiden has sent us Vera watch, her latest cool watch concept and this time, it can be a bit tricky to read the time. Well, let the designer explains in her own words on how to read the time.
This new design uses, in its most visible part, an area with a 12 holes. Through them, and depending on the color that appears for them, the watch tell us the hours and the minutes.

Magenta is the color that corresponds to signal the hours, and cyan for the minutes. In addition, these parts have magenta circular marks where each one has written numbers that corresponding to the hours (01/02/03 …), and cyan circular marks where the number corresponding to the minutes in sections of 5 minutes (05/10/15/20/25 …).

The hands consist in circulars slots that rotate (30° every hour for the hours hand and 360º every hour in the case of the minute hand) and they are emerging through these holes. In addition I use the color (magenta and cyan) to differentiate the hours and minutes and I used a translucent material for them, that when they are superimposed, they give us to a "third color" (purple) which is used to identify when the hours and minutes used the same hole (for example, when it´s 01:05 / 02:10 / 03:15 / 04:20 / 05:25 ….).
Designer : Löytö Esineiden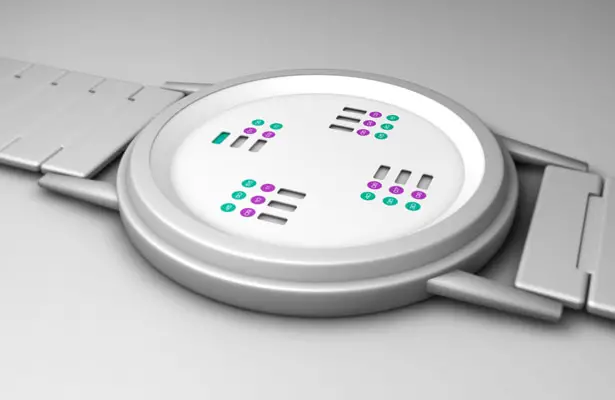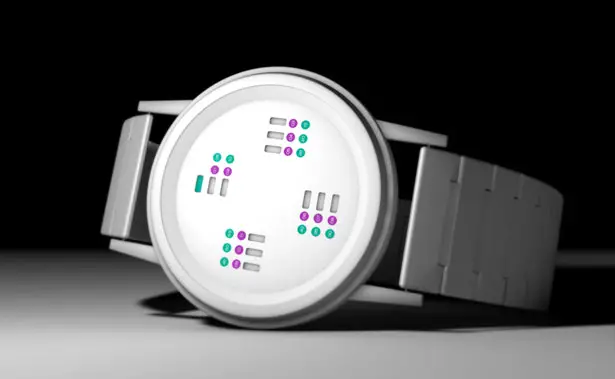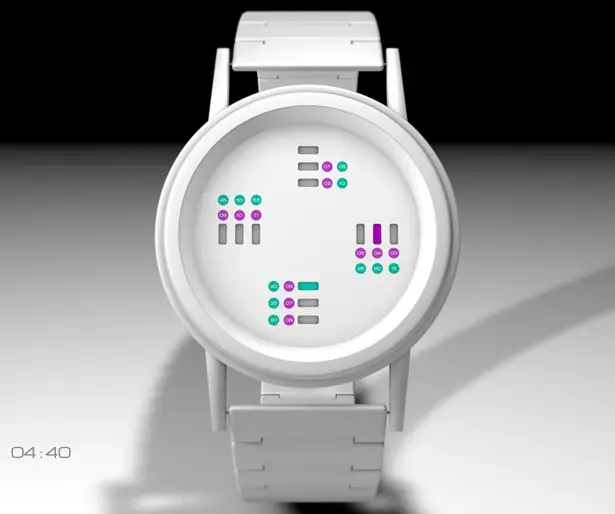 Click above image for bigger view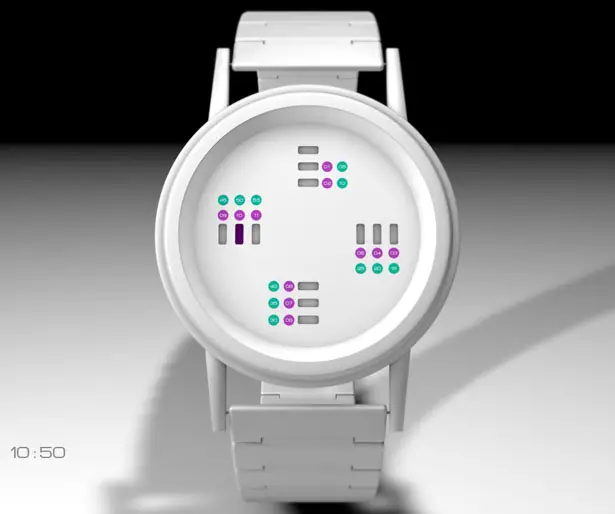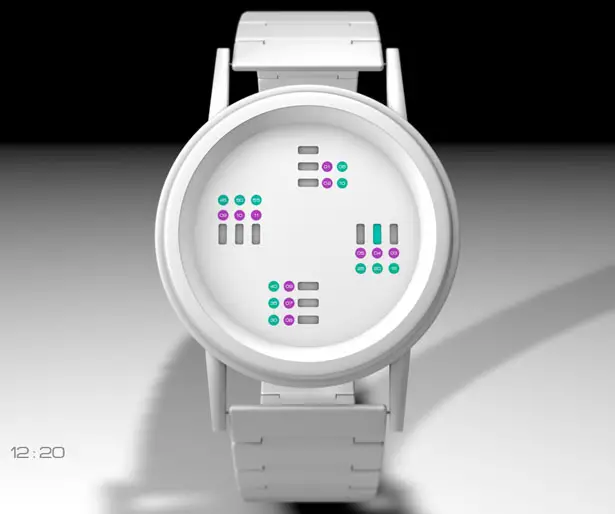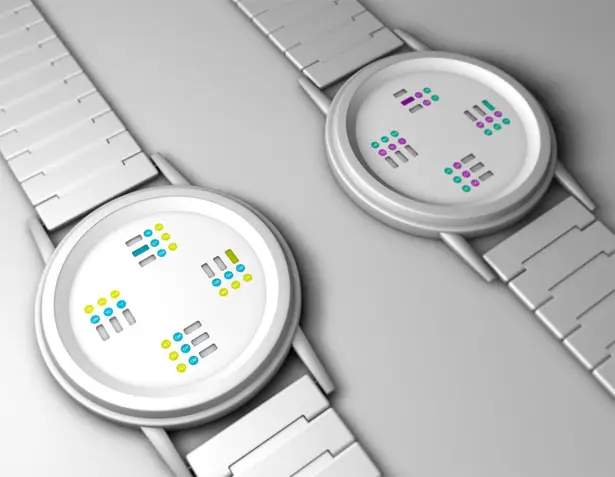 ---
Rockid Rocking Chair Cradle, yes, it's a clever combination between a rocking chair and cradle, you can rock your baby to sleep by carefully swinging the chair. This smart furniture is designed by Dutch Designers, Tineke Beunders and Nathan Wierink, so simple yet highly functional, allowing hands-free rocking to calm the baby and let him/her softly fall asleep.
Designer : Ontwerpduo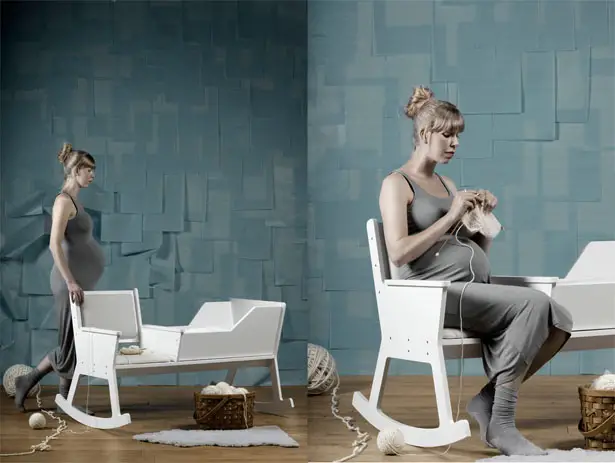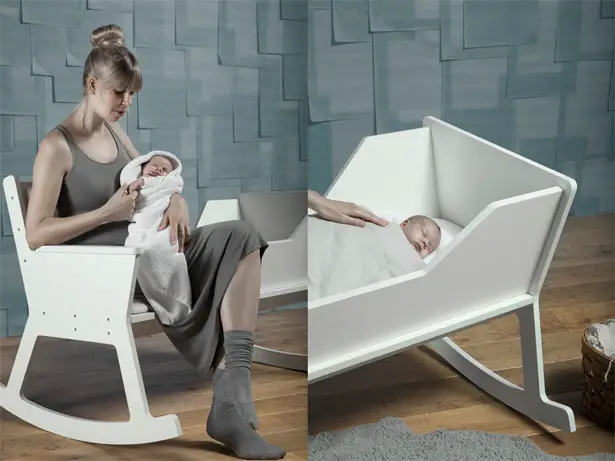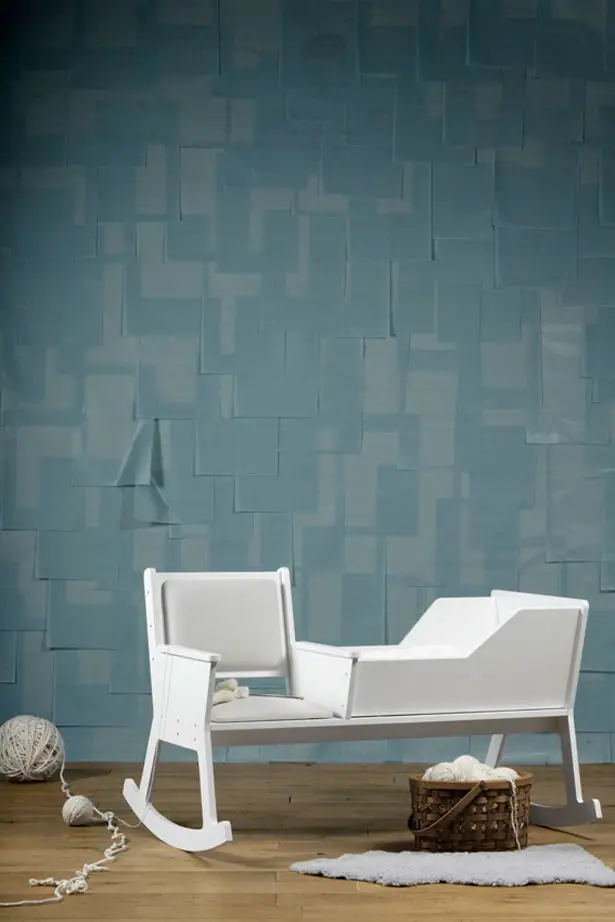 ---
Carrying wheelchair when traveling by car requires some extra space, but this folding wheel concept offers an easy way to travel with a wheelchair. You can fold away the wheel for easy storage, it will revolutionize the world of foldable wheelchairs, perhaps for the first time, wheelchair wheels can easily fit into a small car, airplane cabin, or trunk. We've seen folding wheel concept in a bicycle before, but this design seems like already has the working prototype. When packing a manual wheelchair, you can make as if the wheels have disappeared, you would have to deal with the chair only and place the wheels alongside any way you like.
Designer : Vitamins Design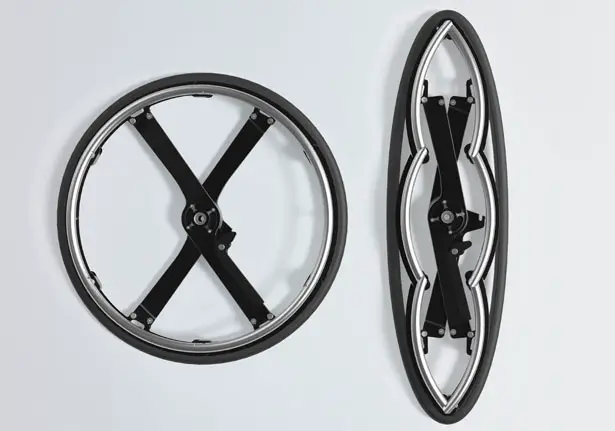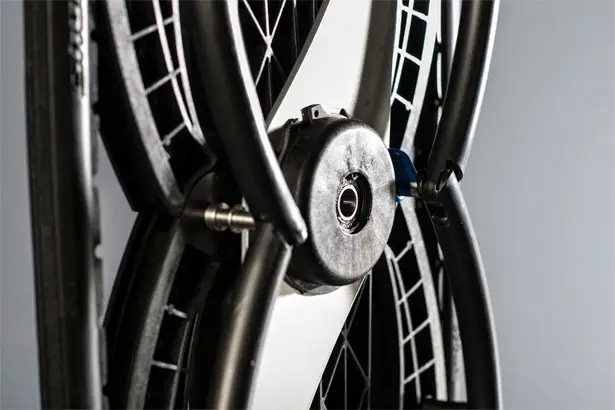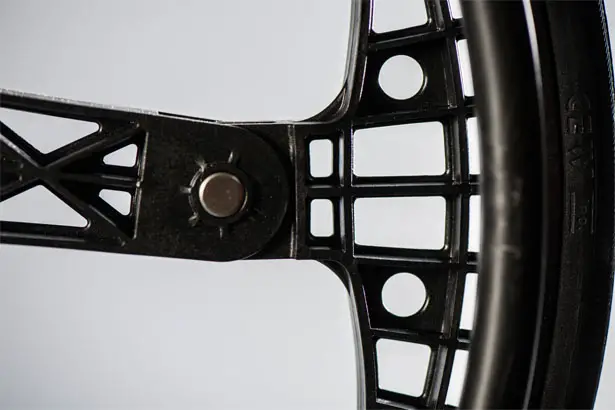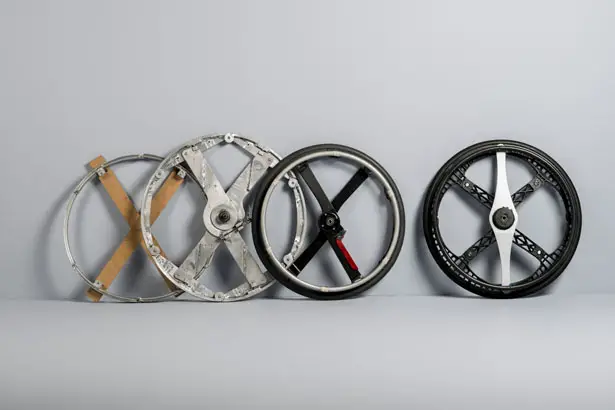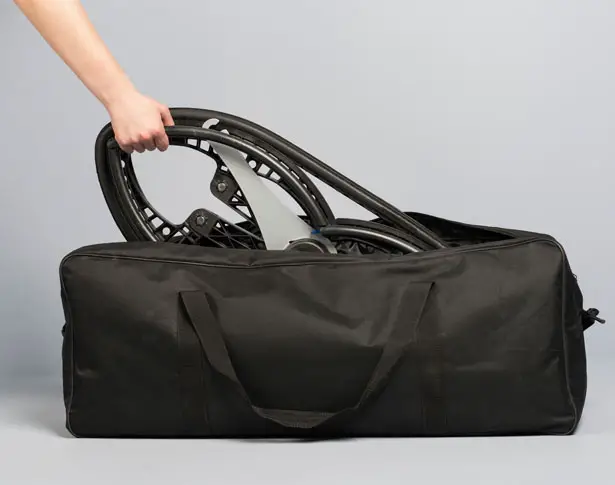 ---