If you like golf, you deserve the "world's largest Indoor Golf Center". The concept of Golf Center is all set to take off in 2010 and it will be one of the best destinations to spend your golf vacations. Golf Center will be in Netherlands with 34 bays and 15000 square feet of golf practice facilities with bunkers and water hazards. Not only this, you will get the facility for kid's training and wellness center with sauna and spa. The location of the center has not yet been finalized but few architects have undertaken the project. It is expected that the golf center will drive more than 150,000 visitors per year due to its amazing look and facilities.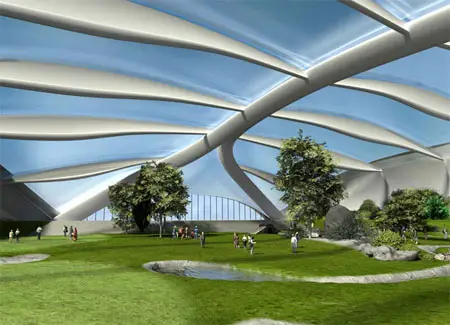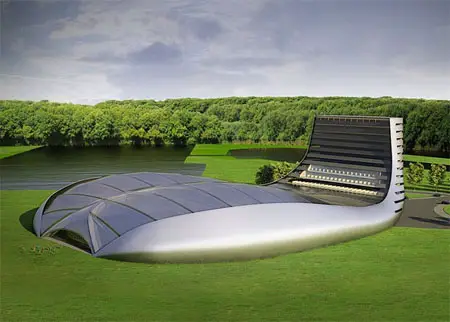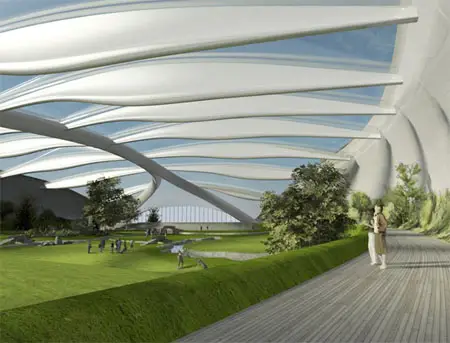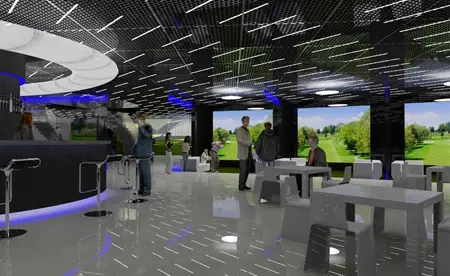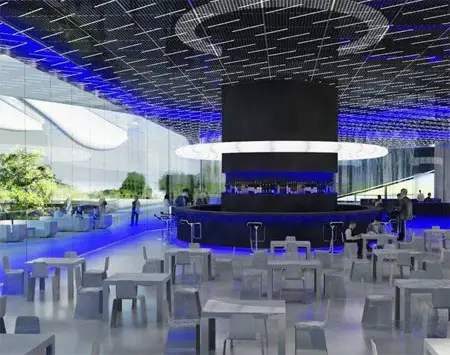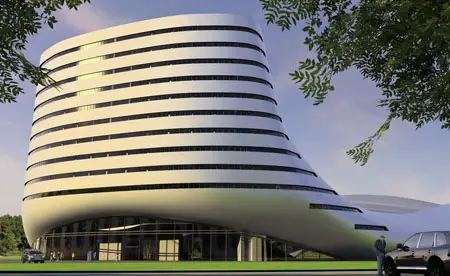 Designer : Jon S. Standing
---
Insecta, as the name suggests is something related to insects, exactly what the designer Shao Yung Yeh thought of while designing this new revolutionized car. Inspired by a grasshopper he designed this car with such a unique combination of colors and design. This is a battery powered personal vehicle that looks much like a grasshopper with its legs connected to the central chassis as a thorax. Just as the abdomen of the grasshopper, a battery pack is fixed at the bottom pretending it more like an insect. With zeal to create something alive, the designer has developed this product that is light weight, agile and eco friendly.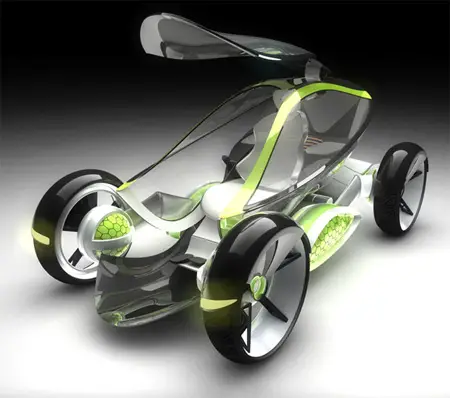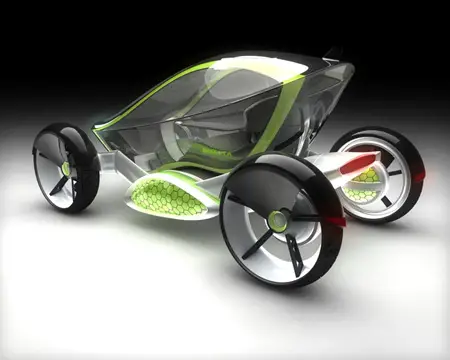 Yeh is a 22-year-old designer who studied industrial design at Cheng Kung University in Taiwan. The technology he envisions for Insecta is as advanced as its styling. The battery pack shifts according to the car's direction to maintain balance and handling. It uses hub-mounted wheel motors. And the adjustable suspension is one part bug-leg, two parts Citroën, changing the height of the car to suit traffic conditions.
Yeh doesn't see someone like General Motors or Toyota building the car of the future in the future. "I think there would be more and more independent companies building unique electric cars," he said. "They will be looking for innovative design languages and building up their own brand identities."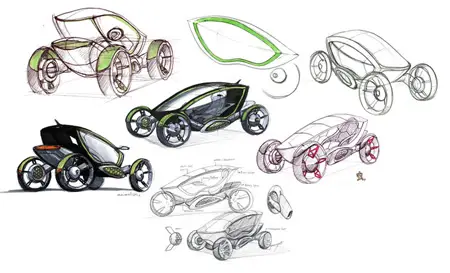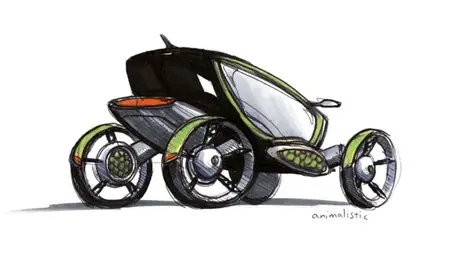 Designer : Shao Yung Yeh via Wired
---
Targeting younger generation, Portable Oxygen Generator has been designed to provide you with medical equipment to maintain your healthy respirator system. This unit has been designed not only to provide you with ultimate comfort but also style. In order to do so, silicone material was chosen since it can withstand rough environment and the elasticity of the silicone can offer more strength. This unit is equipped with different colored lights, it emits subtle light to create different atmosphere in the room.
Designer : Dortoos New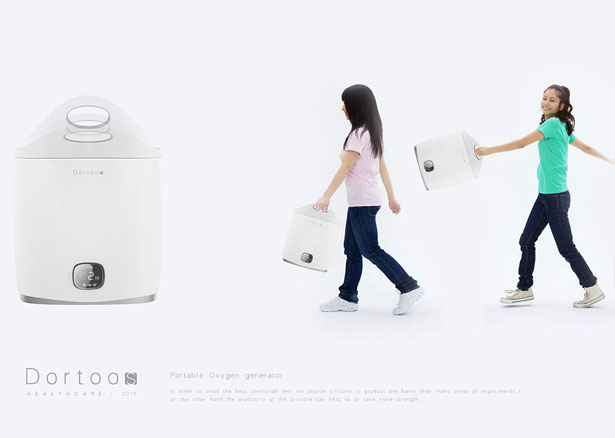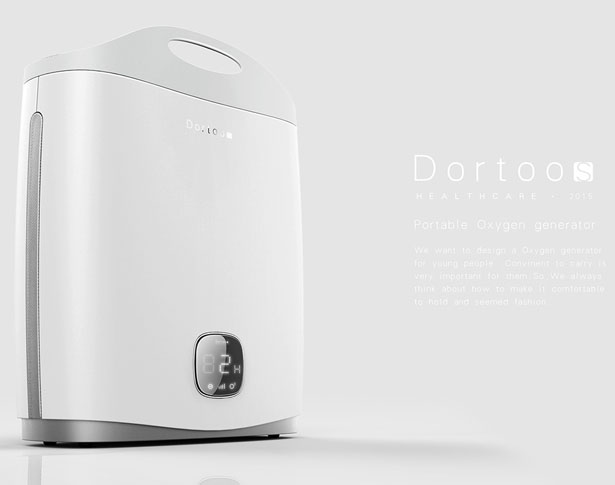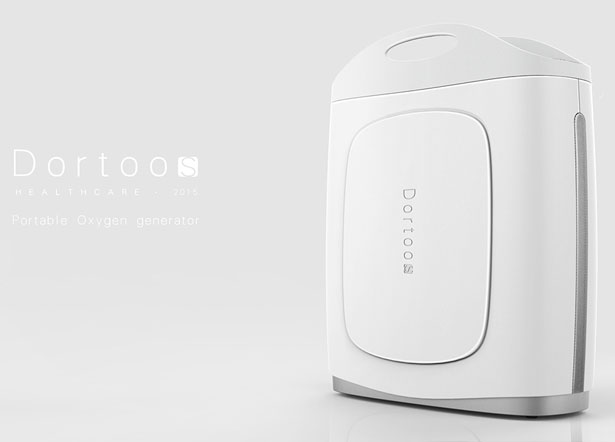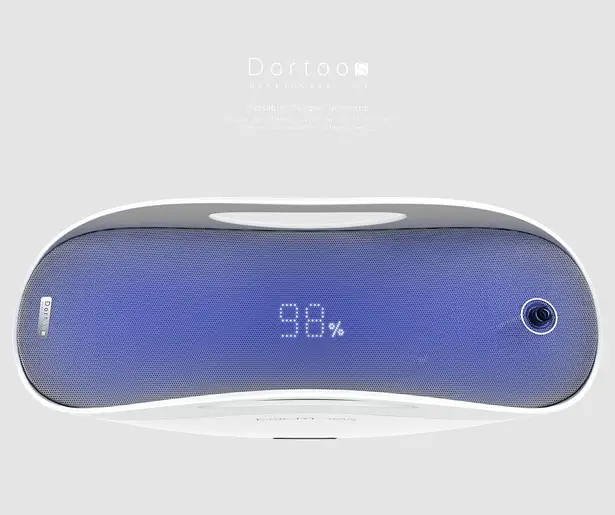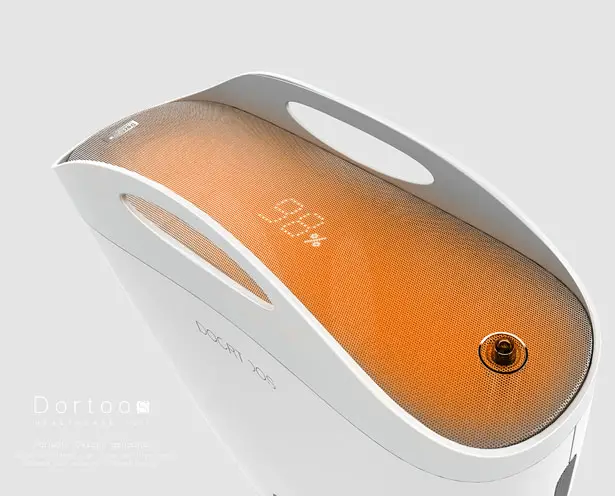 ---