The new prototype by Fredrik Hyltén-Cavallius can be termed to be revolutionary in terms of both design and concept. The concept vehicle can be said to be a replacement for the tried and tested mountain gondola for transporting between the mountains. For the starters this open faced sun-powered pod comes out to be a strong contender with good strong safety harnesses to support the device. This two-seater wonder has a sliding floor and it slides on the two wires hence it is more stable in high winds as compared to how a regular gondola will be. Overall it's quite a chic product.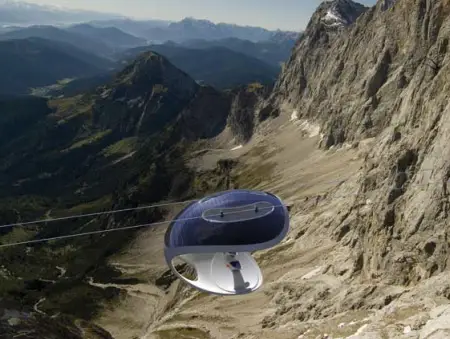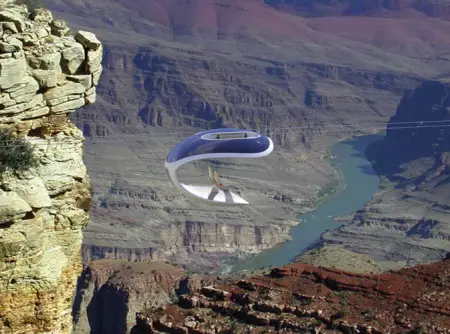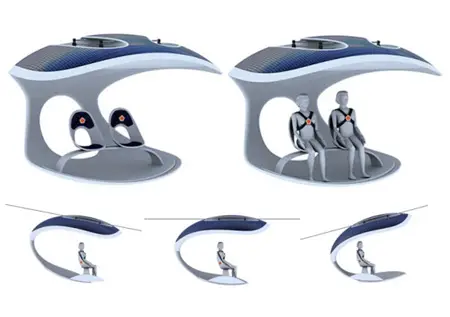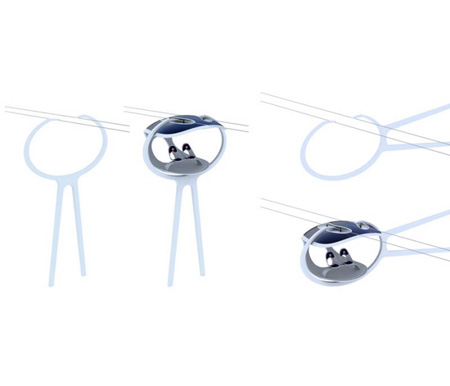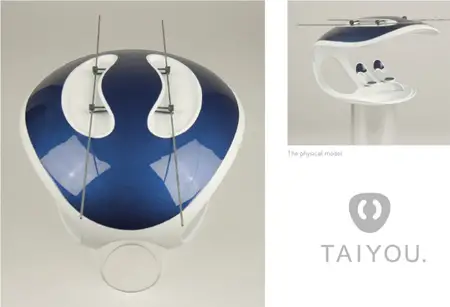 Designer : Fredrik Hyltén-Cavallius via TheDesignBlog
---
Epine concept car derived from a project to create a hybrid eco-friendly vehicle that is able to provide a racing track experience to its occupants while at the same time offering a new way of being in touch with the nature. The minimalist design of this car gets inspiration from racing vehicles – Formula One cars and motorcycles – and comprises a whale skeleton as a token of natural element. The major technical feature of this car is the Epine system that allows a complete seating arrangement by adopting the drive-by-wire technology to run the steering system.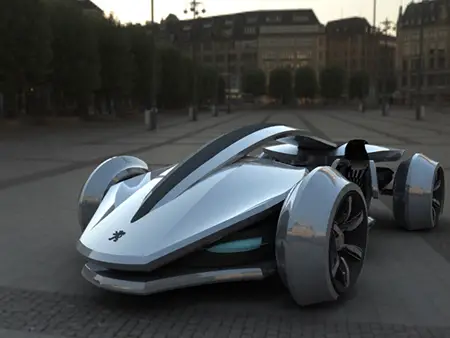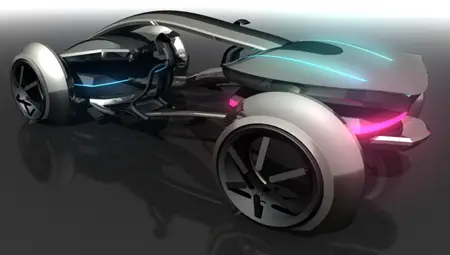 The storage compartment is located in the front and the powerplant is at the rear side of the car. Michelin Tweel concept which actually is airless wheels has been used in the suspension system of this car and is housed within the wheel itself. The structure and the materials of the wheel spokes allows to compress and decompress, offering a collection of motions. The total length of the compact car is 4,260mm, width 1,882mm and height 1153mm.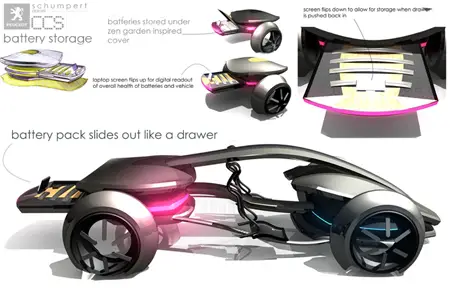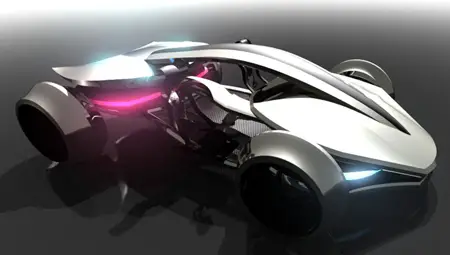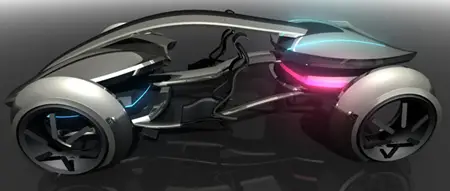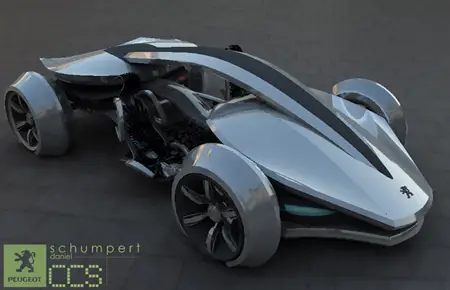 Designer : Daniel Schumpert
---
This gravity car is designed by Mark Clarke (Senior Designer at Porsche Design) and 3dyn brought the car into reality. 3dyn took their surface data to create high density foam master models, high temperature fiberglass molds, and finally pre-preg carbon fiber body shells. The cars are fully functional, with high-performance downhill mountain bike disc brake systems, rack and pinon steering (with carbon fiber, F1 style steering) and 4-point safety harness. Short of the purchased bicycle components and formed clear canopies, 3dyn created all components in house, the majority being either carbon fiber or aircraft aluminum.
Too bad they won't make any gravity car for 2008, as it's stated on their website :
"3dyn will not participate for 2008, as new commitments have precluded us from being able to build another 10+ cars this year. However we may still assist in the design process, if needed. 2008 should be "electrifying" for Zero E Racing."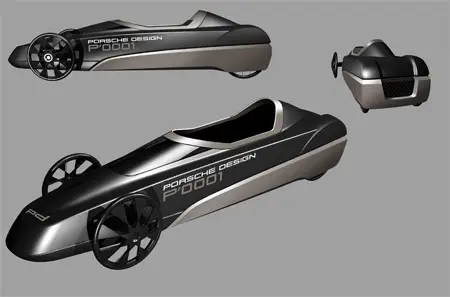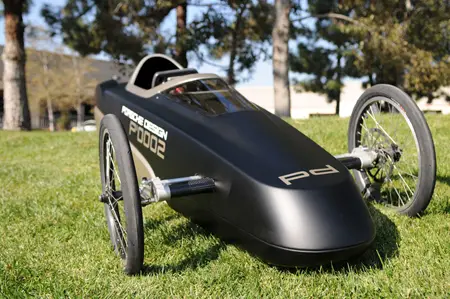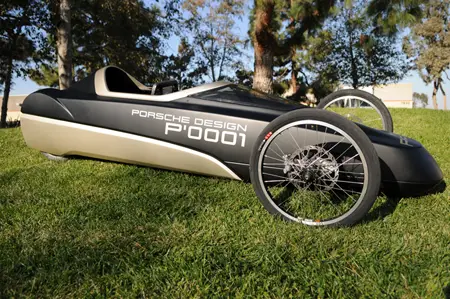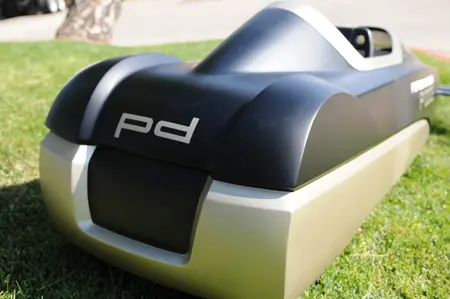 Designer : Mark Clarke via 3dyn
---