Based on recent studies, France is one of the countries that focuses less on fire protection compared to UK, USA, or Canada. There are 10,000 victims and 800 fire related deaths every year. France recently has established a new law that makes it obligatory for each household to have fire detector or fire equipment. This has expanded the current market and is in desperate need of innovation.
Arthur Brault, an industrial designer, has done some research and found out the major issues with modern smoke detectors are the low battery life, the process of changing its battery, and the complicated installation. He decided to design a simple and easy to use smoke detector. LUM is an innovative smoke detector that can be attached between the bulb and the lamp base by using a screw. User can check the battery and the alarm directly by switching the light on, because LUM uses the power of the lamp itself to recharge a battery inside. The smoke detector will then alert the user with a red or green light to indicate its power status. Therefore this design adheres to the law of mandatory smoke detector in each household. In case of fire, LUM will produce a sonar alert and lighting alert for better indication to the user.
Designer : Arthur Brault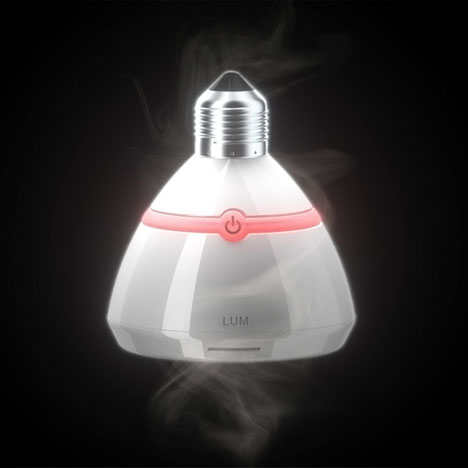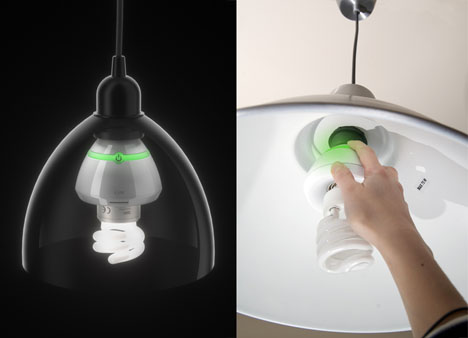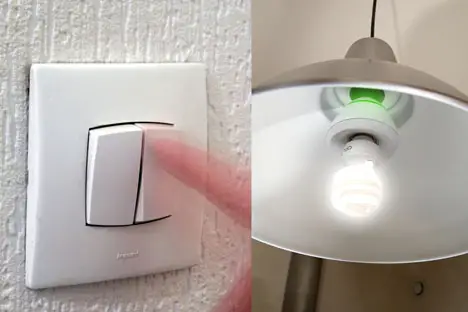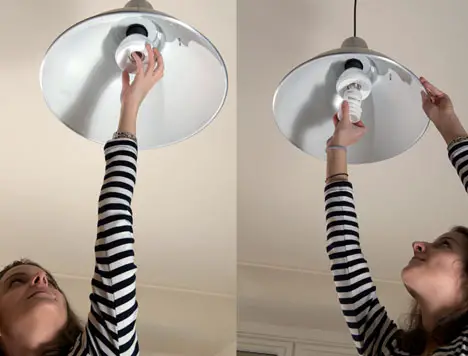 ---
Portable blood analyzer is used for measuring the level of blood or used as a blood test. This hand held blood analyzer brings blood test to point of care. It can be easily used by anybody without any help. You just need to hold the small plastic disc given with the analyzer in order to test blood. It can be of great help for people traveling a lot. Portable Blood Analyzer is easy in holding and carrying anywhere you want.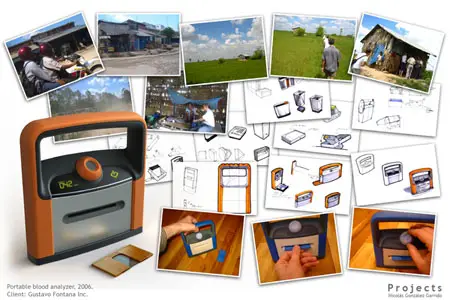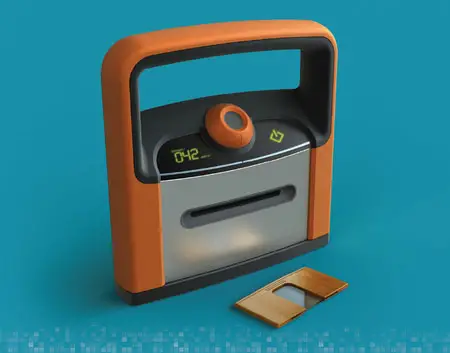 Designer : Nicolas Gonzalez Garrido
---
Teckell stays unique for its lucidity, its clean lines and its refined aluminum cast figurines. Made completely from crystal glass, Teckell was intentionally designed to wow the community and grab the attention of people towards a brand that was premiering at Milan Salone del Mobile. Well, it was certainly challenging to bend the rules entirely via a game furniture piece, turning a football table into an elegant furniture piece that could boast heavily in a sitting a room. Although the football table is an object that made its debut in the provisional bars, it is still amazingly able to connect citizens from different ranks. From an attention-grabbing piece, Teckell has developed into a chief product for a novel brand, selling brilliantly well and getting recognitions from over the globe. This went a little further that Teckell has been used as a football representation and earned the honor of being placed in the center of the Khalifa Stadium ground during the Argentina-Brazil match affair.
Designer : Adriano Design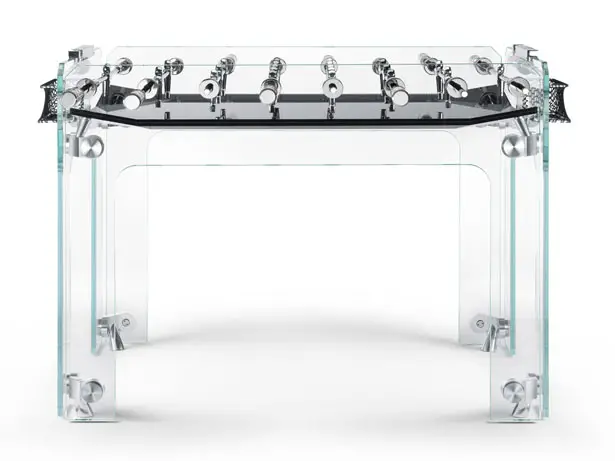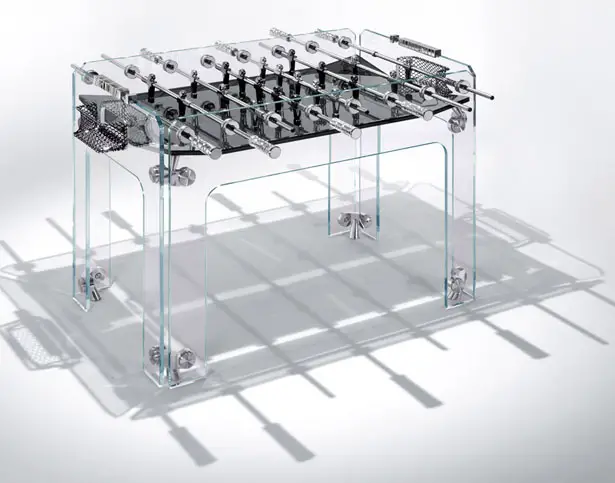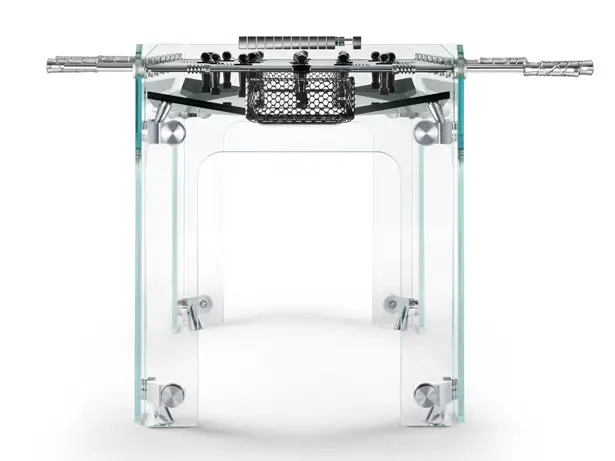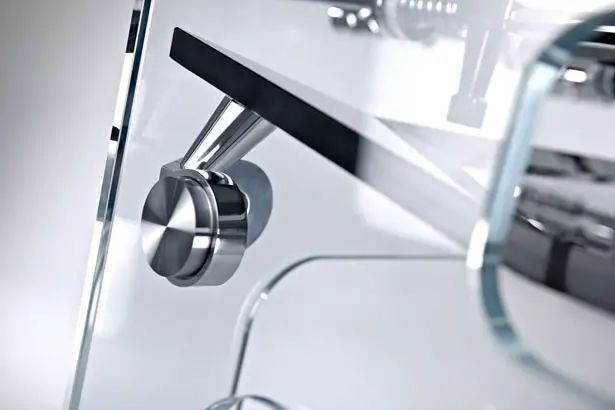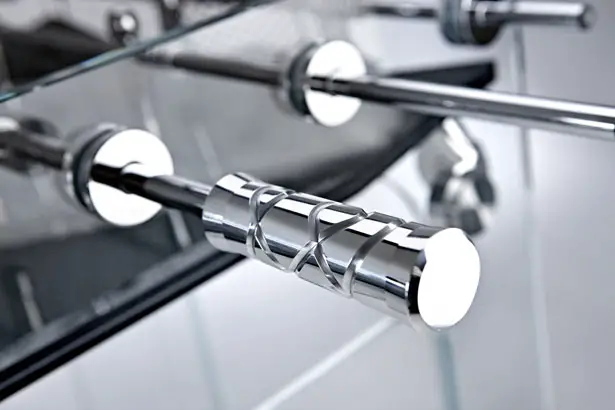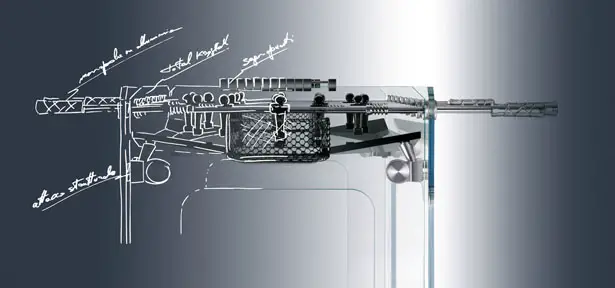 ---