Leaf is the latest concept car designed by Shanghai Automotive Industry Corporation (SAIC) that features an odd leaf as its roof, giving an impression of being eco-friendly. This innovative roof is crafted from foliage and able to produce oxygen just like a real leaf. Moreover, the leafy roof features a solar panel to generate and store electricity, and more surprisingly, it directs the car to move into a position where it can get the most suitable sunlight coverage. The wheels also contain spinning wheels that can generate electricity too when the car moves forward. This energy-efficient vehicle not only will reduce the fuel cost of operating a car, but also will help developing an emission free environment.
Designer : Shanghai Automotive Industry Corporation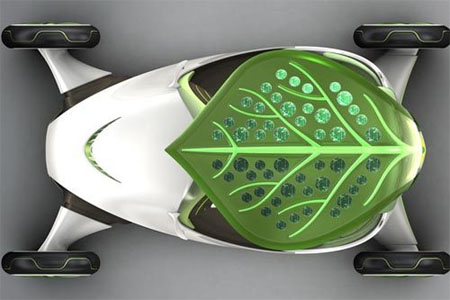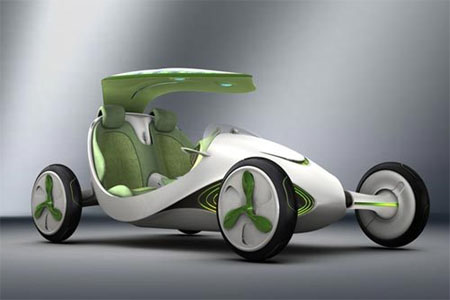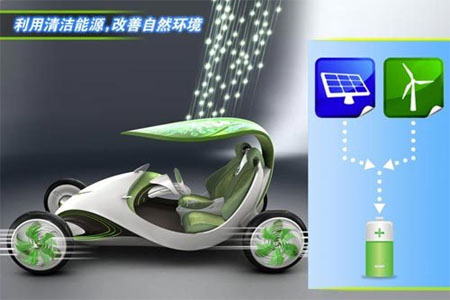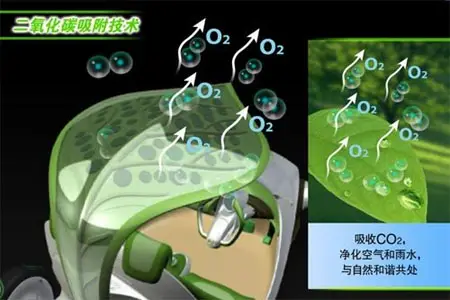 ---
It's undeniable that nowadays we often work not only with computer/laptop but also with tablets and smartphones. Sony saw this opportunity and released 2-in-1 USB flash drive that features dual micro USB and USB 2.0 connectors for easy sharing, backup, or saving personal content. This little device fits most Android smartphones and tablets, in this way, mobile consumers would benefit transferring their data, whether they are photos/videos without using cables or Wi-Fi access.
Based on industry research, the third common use of a smartphone is photo-taking, viewing and sharing activities are not far behind. Sony is bridging the gap by providing multi-function device to make those activities easier.
From : Sony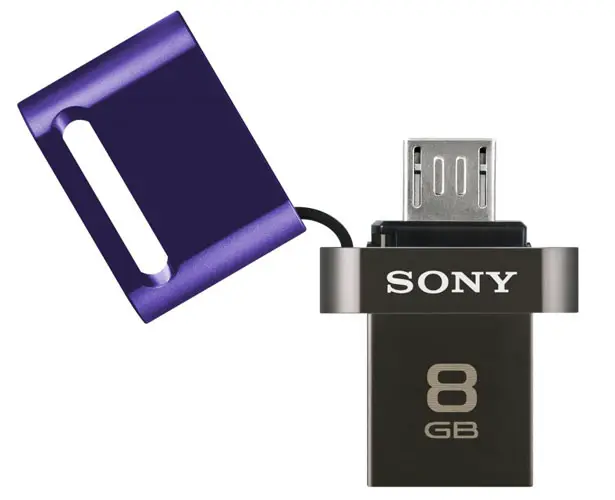 We love sharing photos with friends and family, Viviano Cantu, the director of consumer media marketing of Sonly Electronics, says that with the help from this new drive, user can enjoy convenience, peace of mind, and performance of mobile multi-tasking. Sony 2-in-1 USB flash drive is available in 8, 16, and 32GB capacity along with 3 different cap color choices. It is compatible with Android devices version 4.0.3 to 4.3**, a great USB on-the-go as well as extra storage for your smartphones or tablets.
---
Core Patient Recovery Vest has been designed to enable first responders to perform triage. Triage is a step of determining priority of patient's treatments based on the severity of their conditions, it helps prevent medical shock in patients during mass casualty incidents such as natural disasters or train crashes. In a mass casualty accident, such as a train crash, rescue is only the first step. Paramedics have only 30 seconds per patient to check their vitals and establish triage priority, stabilize them if possible, and attempt to determine their name and basic background information.
Designer : Christopher Wright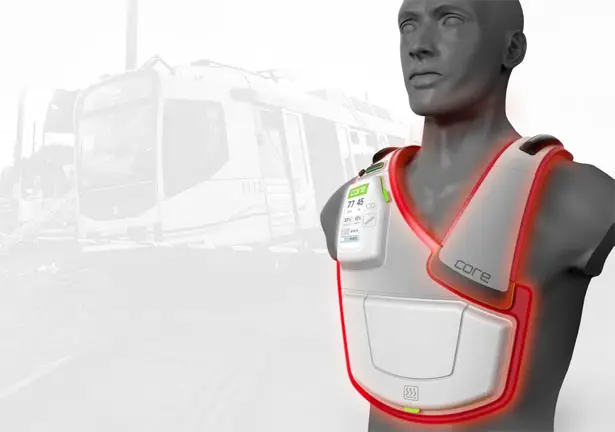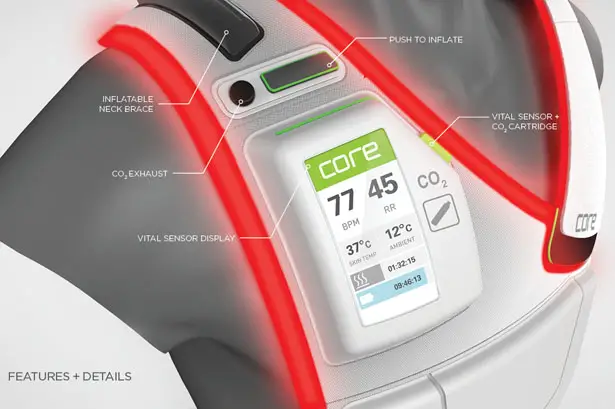 Even at this rate, rescue team might take hours before they can reach the victims and give them proper treatment. During this time, victims can feel panicked and distressed thus affecting their vital signs and they may suffer from shock, worsening injuries. This concept recovery vest is designed to reduce paramedics' workload by performing automated triage and rapid treatment. This medical technology replaces the inefficient and out-dated triage practice with modern solution that will dramatically increase the speed and efficiency of diagnosis as well as improve patient care.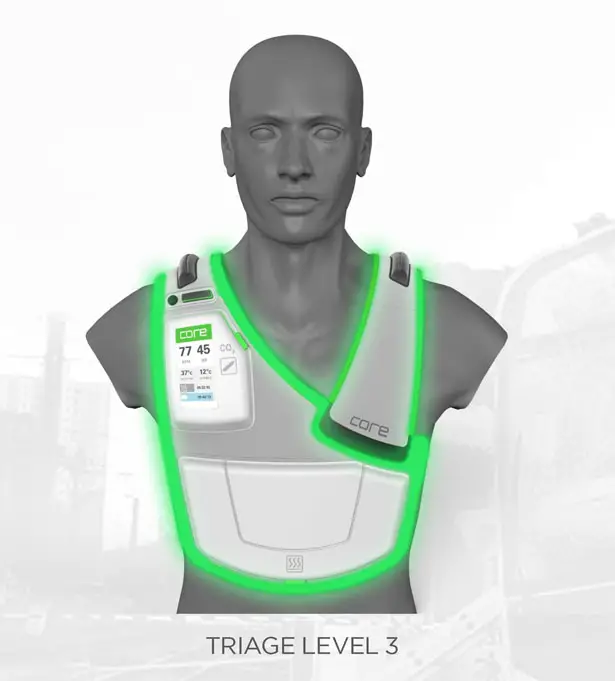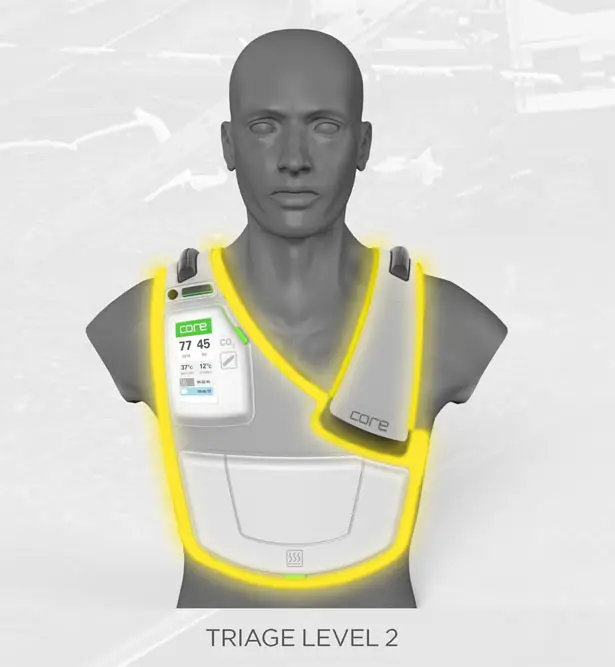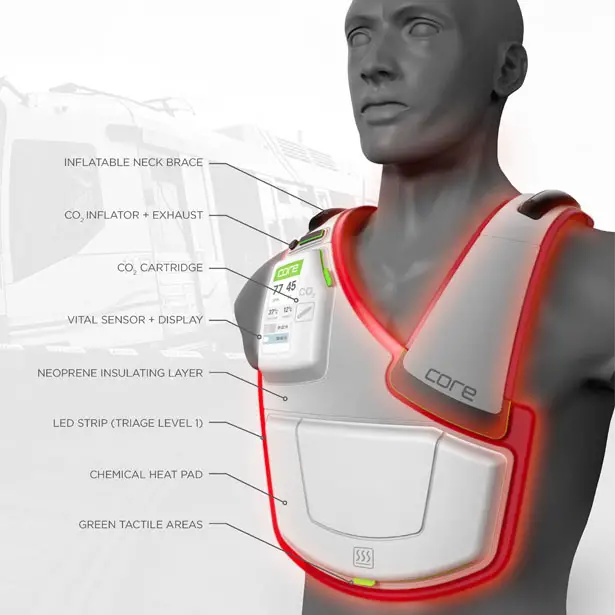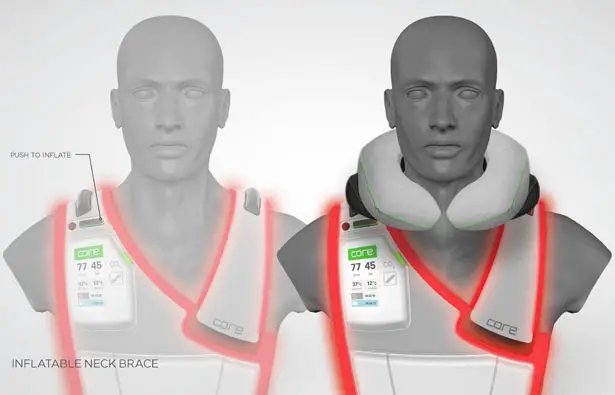 ---