This cube is actually a device that wirelessly connected to your PC, mobile phone, schedule, and email. It will sync all your schedules and give you notification with a peeled screen on a face to remind you about your appointments. The more serious or urgent, the wider it's peeled.
Designer : Mac Funamizu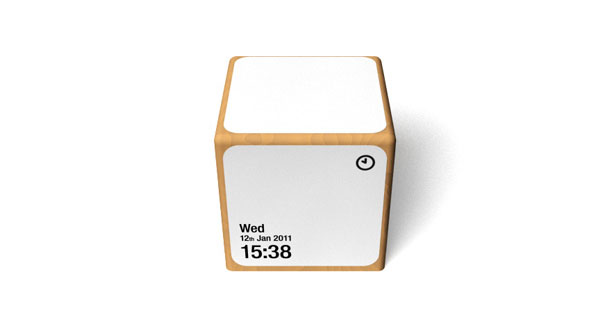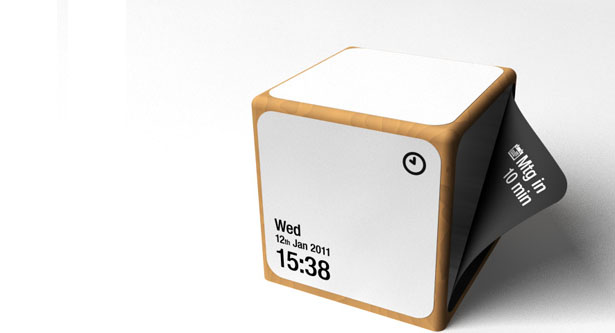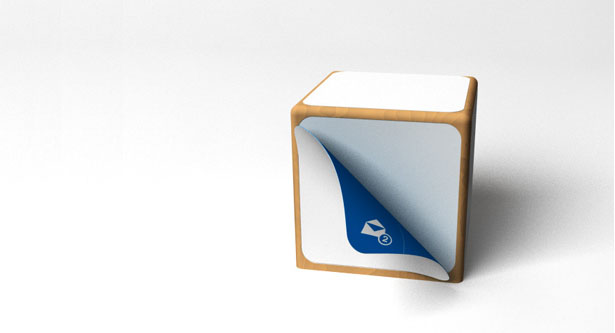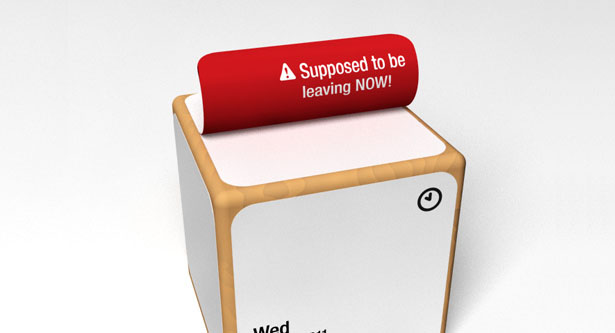 ---
What do you imagine for the next generation computer in the year 2015? Let me give you some hints: it's going to be wearable, fashionable, equipped with ecological power source, holographic display, and of course, connected anytime anywhere. HOLO 2.0 is a project designed to be the next computer replacement for the future. This wearable computer offers a new user experience with its portability and ground breaking architecture. This multi function gadget allows you to keep connected to the web whenever, wherever!
HOLO 2.0 uses kinetically chargeable battery, the power source is generated from the kinetic movements of your hand. It features an interactive holographic display to establish a connection between the user and the device itself. Could we change it into a desktop computer? Well, yes, this device comes with a docking station to emit a larger holographic display which you can use as a desktop computer display at the convenient of your home or office. The main strength of this gadget is its minimal size but with a complete function as a laptop. The dimension is: 140mm (length), 20mm (width), 2.5mm (minimum thickness), and 10mm (maximum thickness).
Designers : Elodie Delassus, Pradeep Kamath, Rucha Shinde, Taha Poonawala, and Asher Kandelar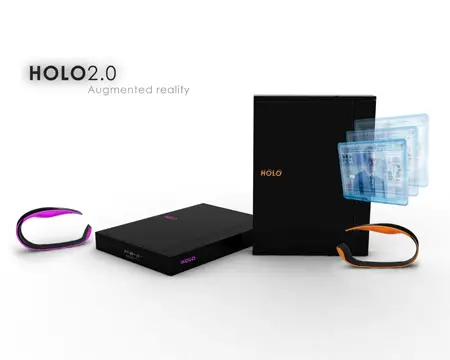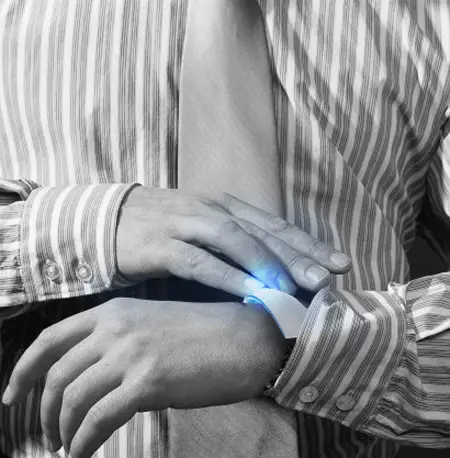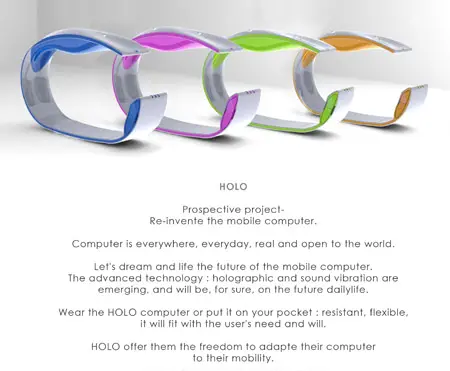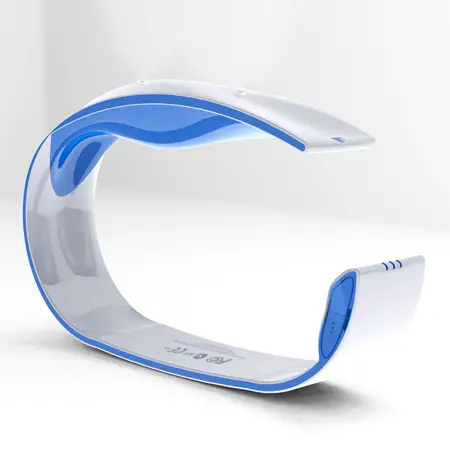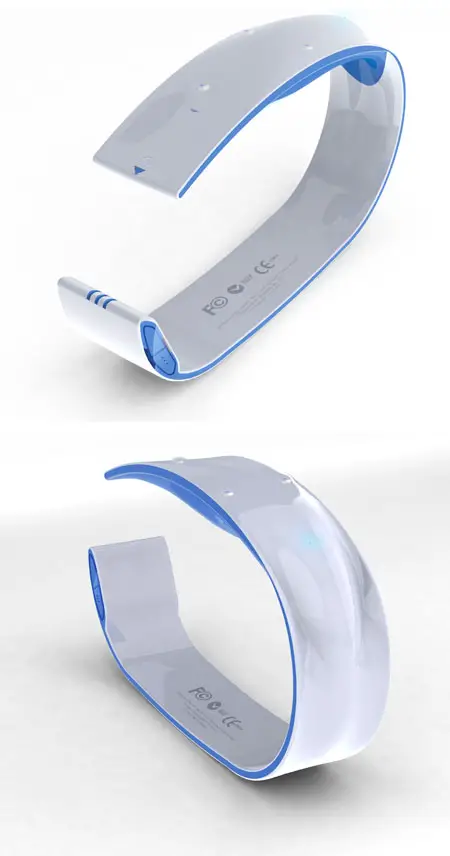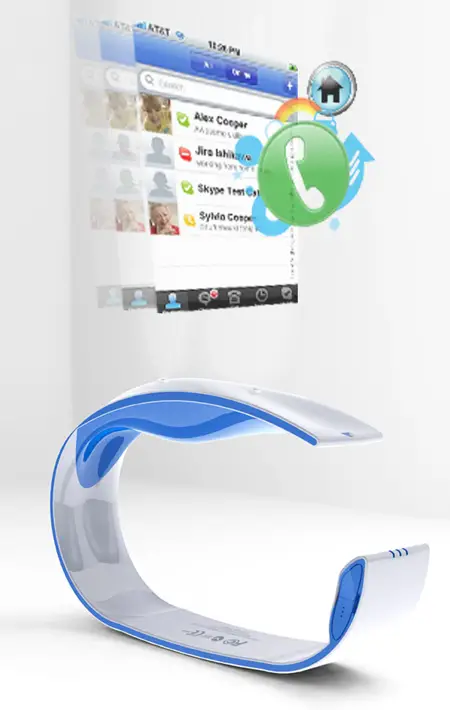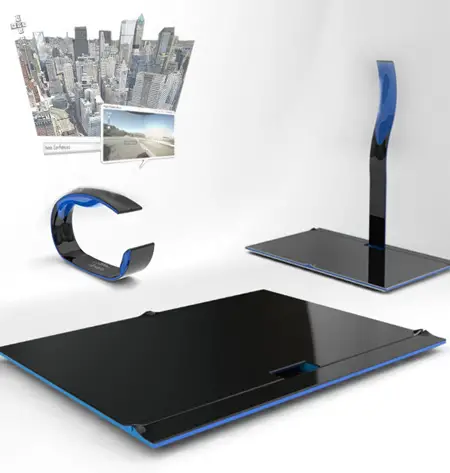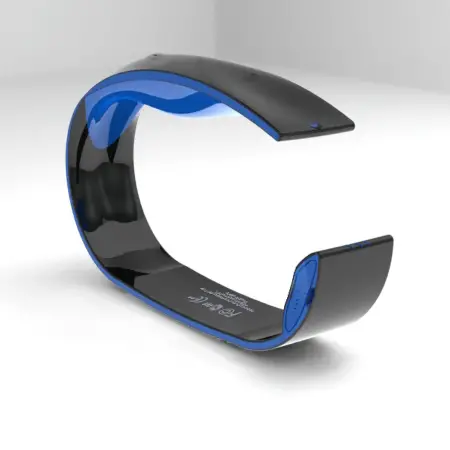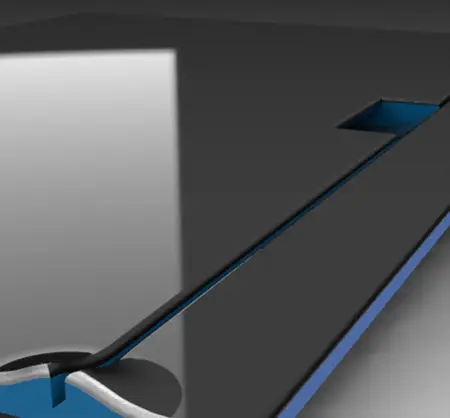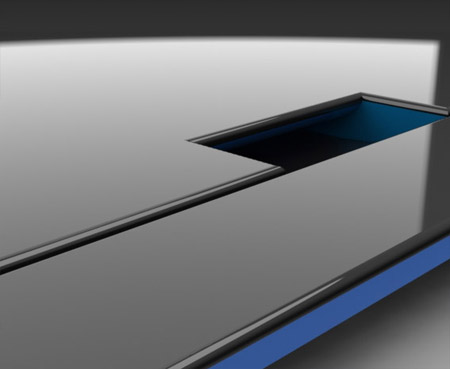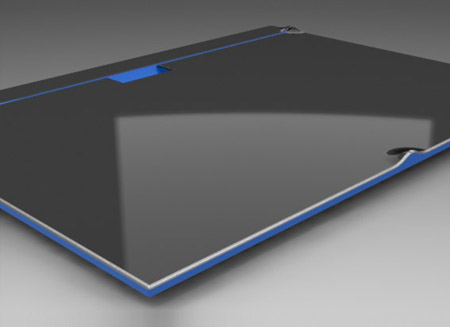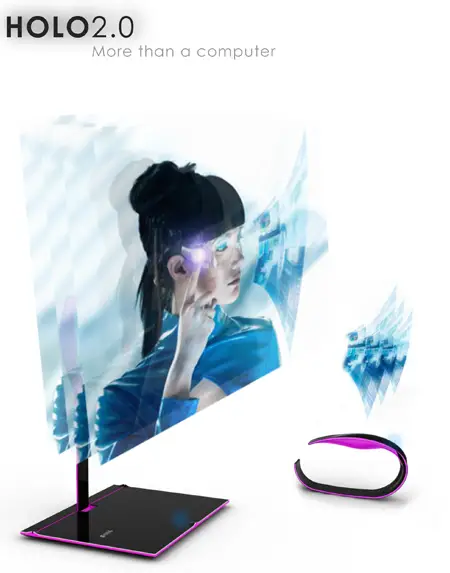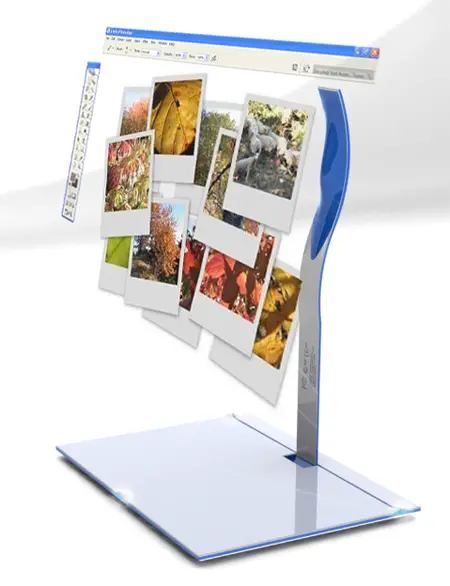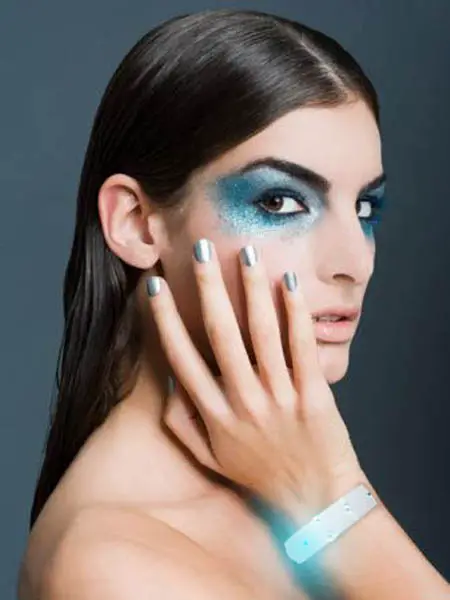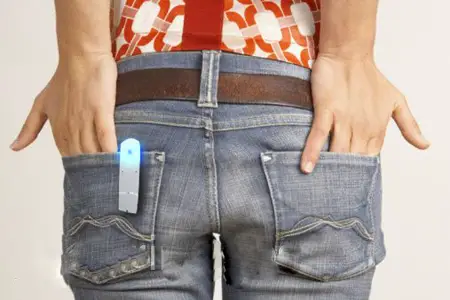 ---
Jiri Bukvald has designed the insulin pump as an original and suitable product with clear function, simple and perfect shaping. For a diabetic is vital to know his or her sugar level in blood (sugar blood). Therefore Bukvald designed large OLED display placed on a clip so it would be always legible and clear. Integrated clip makes the pump suitable for comfortable wearing. The large numbers on display show sugar blood, the small numbers stands for actual time and the darts represent rate and direction of motion sugar blood. This makes it possible for a diabetic person to respond on time and improve the quality of his or her compensation and thereby extend his or her life.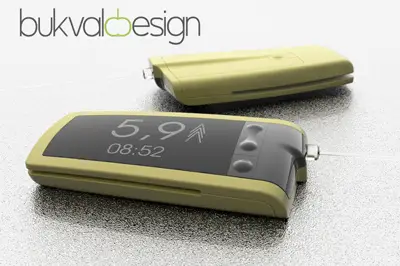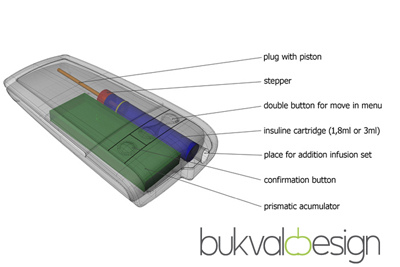 The pump can contain the insulin reservoir of the volume of 1.8 ml or 3 ml. The power is supplied by rechargeable accumulator cell of prismatic type which saves space because of its small dimensions (102 x 50 x 17 mm).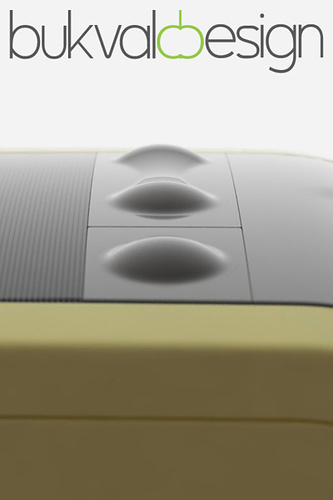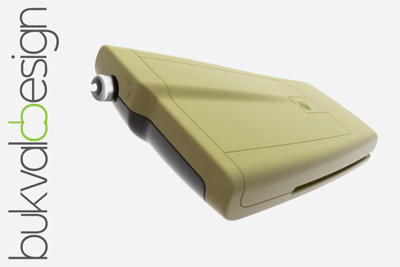 Designer : Jiri Bukvald
---