Imaging that you are squeezing out toothpaste rather than ink, and you have tooth brush instead of a pen. Finally barter the metal for plastic and now you have Kawamura Ganjavian's Twist&Brush, an innovative toothbrush with its own ply of toothpaste. This toothbrush is primarily designed for travel. You can now twist the knob with ease to deliver a dose of paste to the brush. You know how hard it is to clean your luggage when the cap untwists from a tube of toothpaste and dirties your luggage. Prior to departing, you can decide on the doses of toothpaste you will need for the trip and twist the grip in order to push the paste before brushing. Still, it looks neat that is probably enough to make people want one. Kids would certainly find this toothbrush more interesting to use. Once the container runs out of paste, you can refill it with more toothpaste without any hassle. Unfortunately, this is just a concept as of now, but hopefully we might see it turned into a commercial product.
Designer : Kawamura-Ganjavian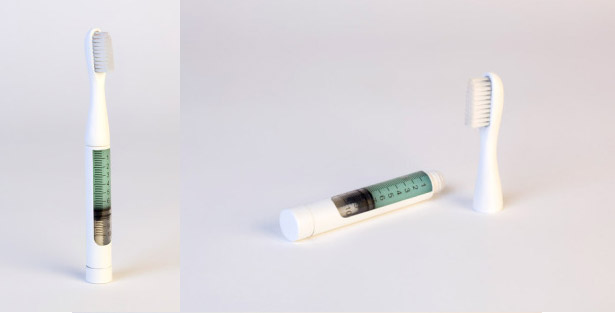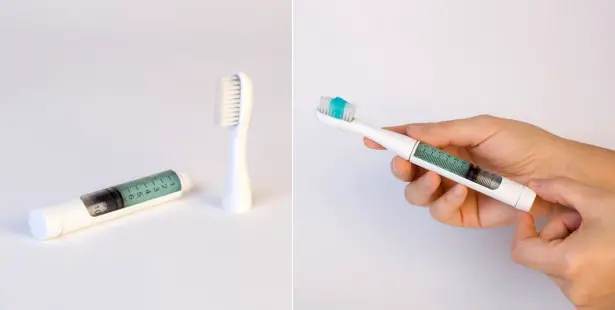 ---
In collaboration with Italian Fashioin Designer, Diesel, Monster has come up with groundbreaking and innovative Monster Diesel Vektr On-Ear Headphones. The company claims that they have developed tri-fold headphones design that will change the way you listen to music and even your perception of sound itself. It looks stylish and elegant, combined with Monster technology, Monster Diesel Vektr On-Ear Headphones sound as amazing as it looks, crystal clear with stunning bass.
Each of these headphones comes with sleek touring case that provides good protection for your ear gear while traveling, high-def cable, ControlTalk Universal handsfree, inside you'll also get Monster cleaning cloth with advanced Aegis Microbe Shield. These headphones don't just look and sound awesome, it also feels the same way. The plush, on-ear cushions are very comfortable for your ears and at the same time form an acoustic seal to keep all noise out. You won't have to hassle with tangles anymore as Monster Diesel Vektr On-Ear Headphones feature detachable triangular Monster Cable with straight plug and a right-angle connector.
From : Monster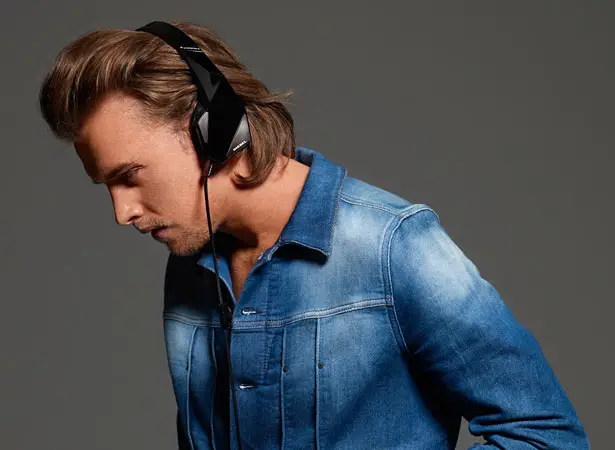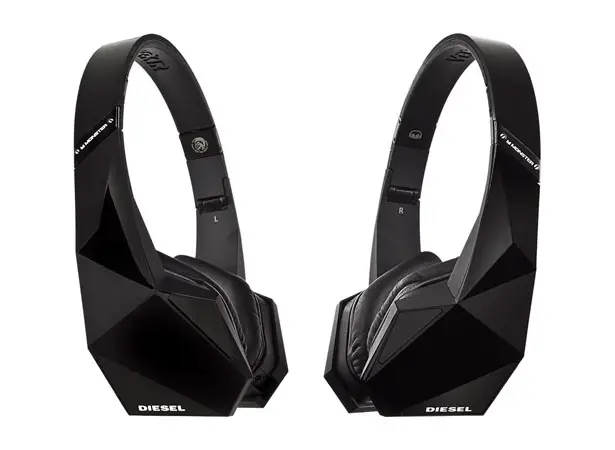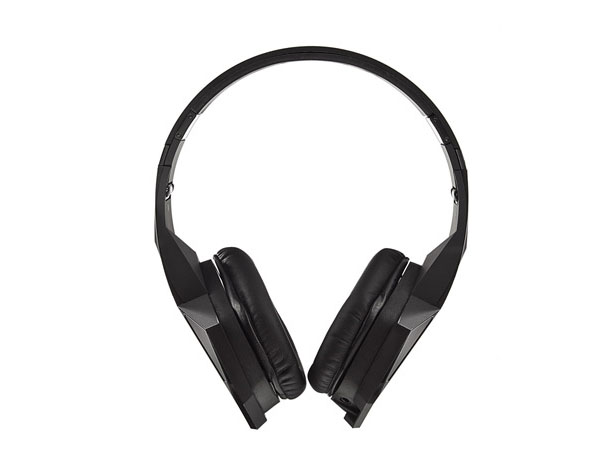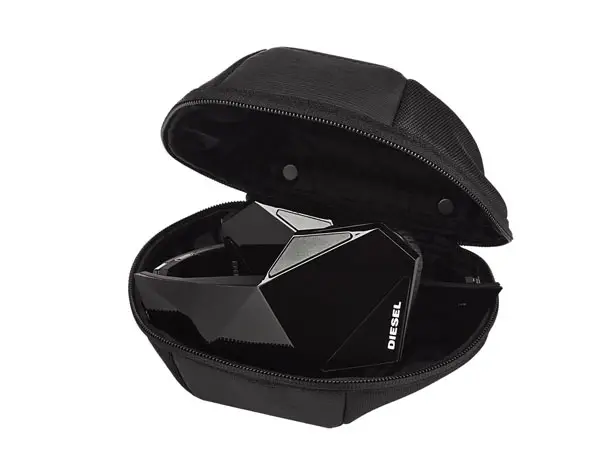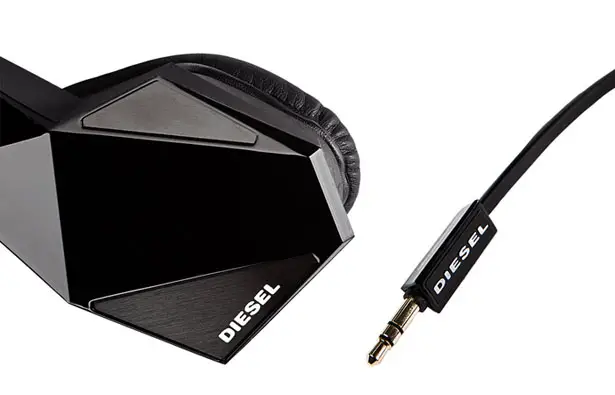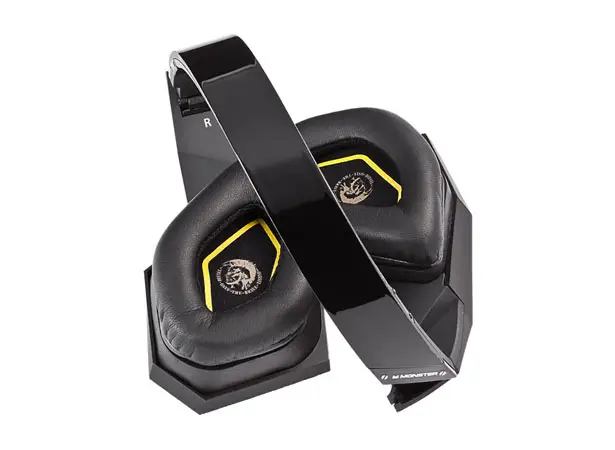 ---
Available in limited to 99 pieces, MB&F Melchior Robot Clock is presented under the theme "A creative adult is a child who survived". It's a beautiful piece of clock created with L'Epée 1839, a specialized high-end clock manufacturer. Melchior is not just a clock, it's a kinetic robot that will take you back to your childhood dreams through its 480-component mechanical table clock.
This awesome high-end table clock features steel and brass armour, unique glint eyes, animated brain and muscular arms. This robot is a tribute to refined classic clock and watchmaking, you get to see the clock regulator's gentle beating and sophisticate composition through its polished glass dome cover. The expressive eyes of Melchior mark off intervals of 20 seconds (actually they are flyback discs), giving the robot human-like personality. The twin discs that form Melchior's breast plate will inform you about the time, one disc display the hours, while the other displays the minutes. Both of these discs feature MB&F's signature numerals.
Designer : MB&F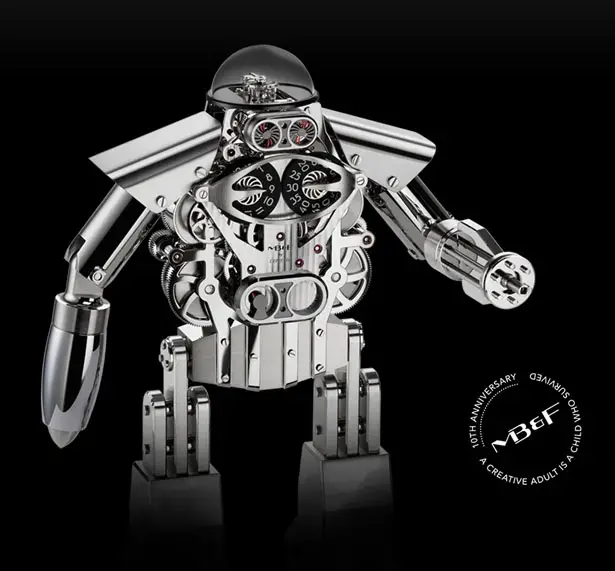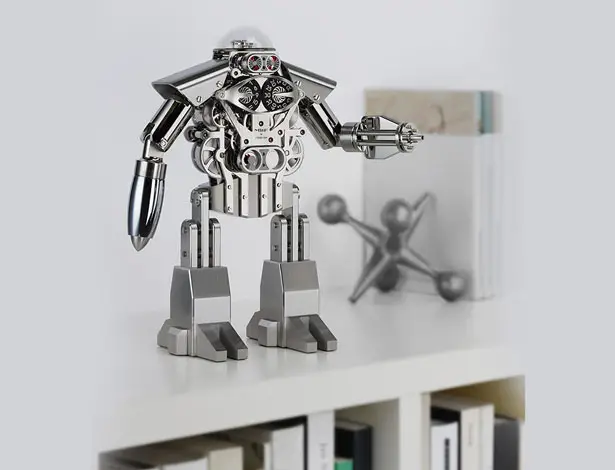 The name Melchior was taken after a traditional forename in Maximilian Busser's family. Thanks to the mechanical head and torso design, you can play with this robot steel upper arms, you can rotate or pivot the lower arms up and down. Detach the left arm when needed, it also doubles as the winding/setting key for the movement.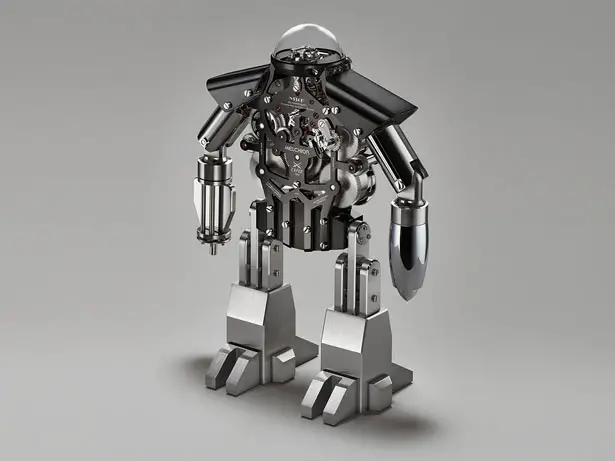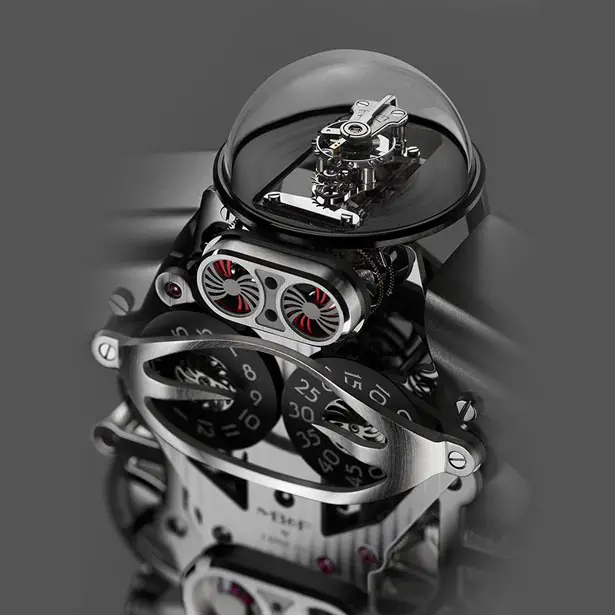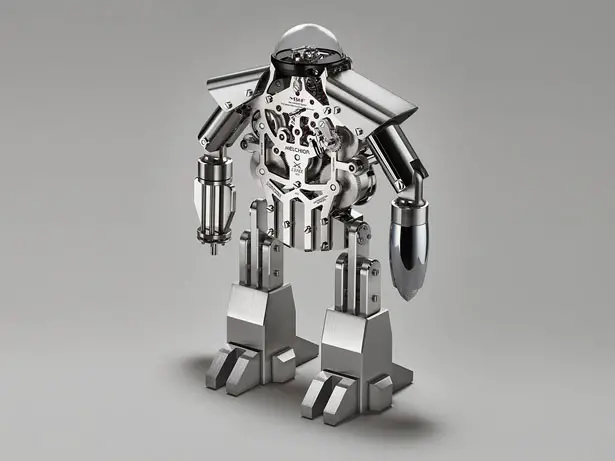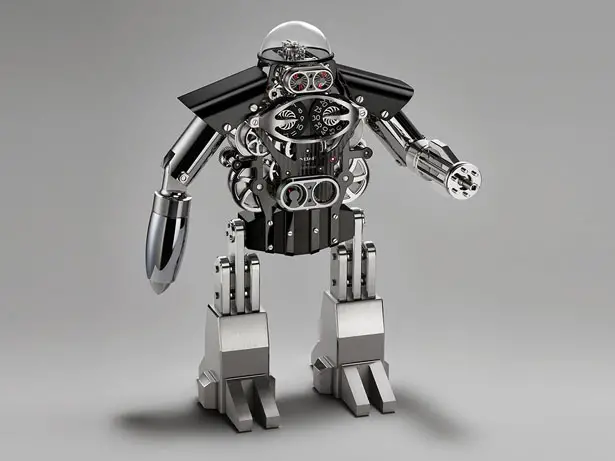 ---