Would you like the ability to carry around your kayak like a bag then fold out easily and quickly when you need to use it? You can now with Oru Kayak, it's an origami folding kayak that offers strong and high performance boat out of a compact case. Just like magic, you can transform the kayak so quickly to the state of "ready-to-use" almost magically. Therefore, taking this kayak while traveling shouldn't be a problem, stash it inside a truck, check it on a plane or stow it aboard a sailboat. Although this kayak is lightweight, it's really fast and stable while on the water as well as easy to handle.
Outdoor activities should be accessible for anyone, Oru Kayak is one of many great products that provide you with great adventure on water anytime, anywhere. You can pre-order this origami kayak here.
Designer : Oru Kayak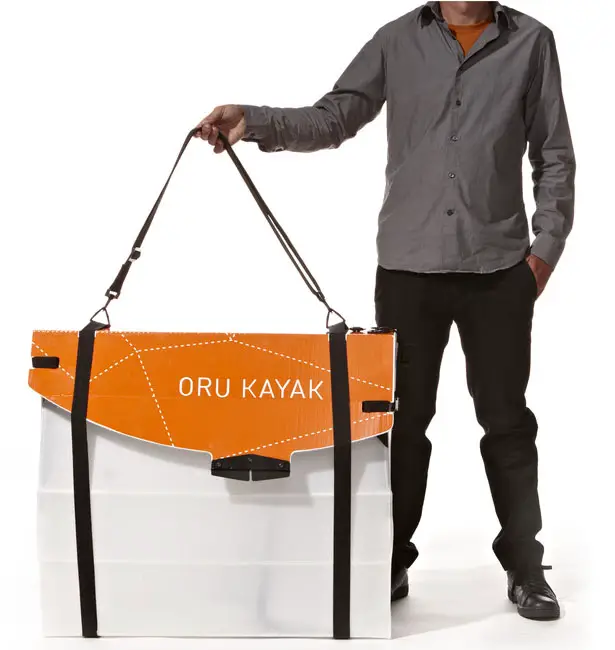 Oru Kayak features:
– Watertight deck gasket
– Easy-to-use snap-release buckles
– Sturdy coaming (cockpit rim) fits spray skirts
– Easily-adjustable footrest
– Comfortable foam seat and backband
– Rubber holding strap for accessories
– Shoulder strap for carrying
– Fits commercial spray skirts and float bags
– Front and back rubber fairings
ASSEMBLY
The Oru Kayak is assembled using standard strap-and-buckle hardware. No tools are needed. With a bit of practice, it takes only five minutes to assemble or pack up. Full instructions and a detailed assembly video will be provided.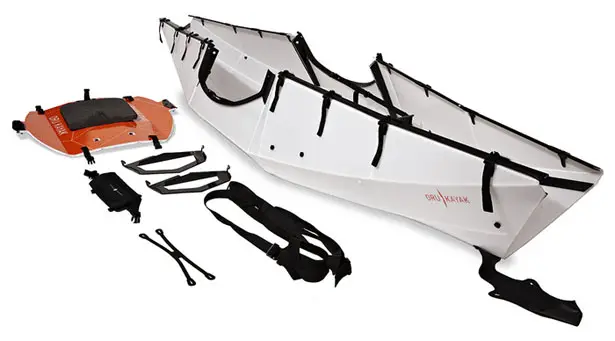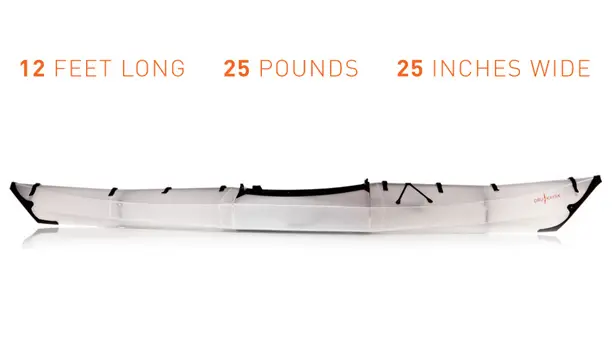 Tuvie has received "Oru Kayak" project from our 'Submit A Design' feature, where we welcome our readers to submit their design/concept for publication.
---
Mercedes SLK Aphelios was inspired by Ohrid trout, endemic species in Lake Ohrid, Macedonia. Apostol Tnokovski designed this concept car as part of Macedonian Mercedes Design Contest. It's a futuristic sports car with fluid body design to give you a sense of power and speed in visually stunning vehicle design. You can read this industrial designer explanation in the next paragraph.
Designer : Apostol Tnokovski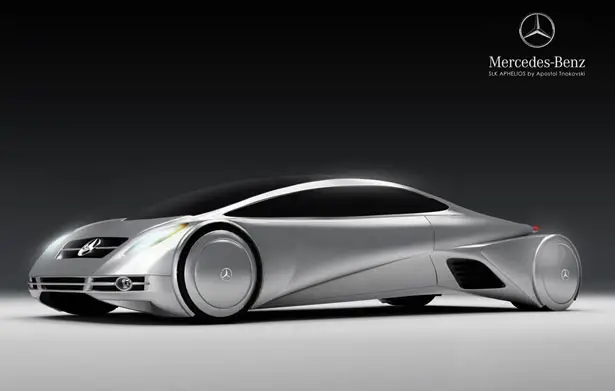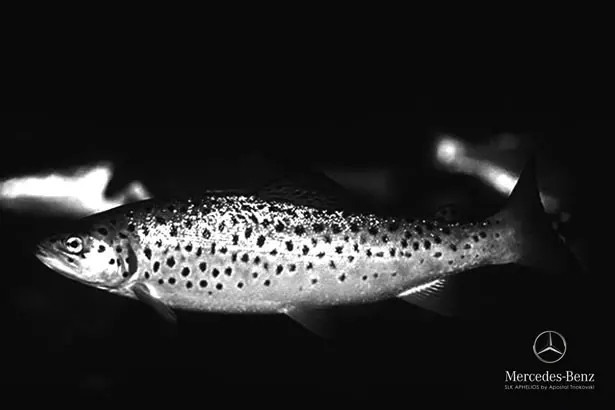 Apostol Tnokovski says:
I can say that one of the things that are mostly typical for me is that, as a designer my concepts are organic, often inspired by the richness you can find in the sea world.
While creating this particular concept, I wanted to bring my own personal mark to it by using organic (fluid) forms, but at the same time I wanted to use something that is a part of the Macedonian heritage. After a careful research I decided, as inspiration for my concept to use the quite famous Ohrid trout.
Ohrid trout is one of the endemic species of trout on the Balkans and in Europe. This species of trout can be found only in the Ohrid Lake in Macedonia. Тhe Ohrid trout during daylight is mostly at the depths of the lake, away from the coast line but at night, it comes at the surface of the lake to hunt. There are cases when it comes very closely to the coast line in search of food. The maximum length of the Ohrid trout varies from 25 to 60 cm, and the maximum weight can reach up to 15,8 kg. What this trout makes it special and different from other kinds of trout are the small head, flat body and the very small, stars-like, gray spots all over the body.
There are four types of Ohrid trout:
Salmo balcanicus
Salmo lumi
Salmo aphelios
Salmo letnica
These four types of Ohrid trout have similar shapes and the only difference between them is in the way they breed.
The reason why I'm mentioning this classification is because I have used one of the Latin names of these types of Ohrid trout for the name of my sports car concept: MERCEDES SLK APHELIOS.
DEVELOPING THE CONCEPT
After I decided the subject on which my Mercedes SLK Aphelios concept is going to be based on, I continued to the next phase. That phase consisted on detail sketching, then stylization and simplifying the sketches so I can create a shape that in the end can be developed as a car concept.
SOLUTION
As you read in the text above, MERCEDES SLK APHELIOS is a futuristic, sports car inspired by the Ohrid trout.
What is specific for this concept is that fluid line that gives a sense of power and speed and in combination with the matte silver color it is clear visual sense of the subject of inspiration. Another specific for this concept but at the same time, for all of my other car concepts as well is that huge glass surface that begins with the front windshield over the roof top till the back windshield. The purpose of this huge glass surface is to enable the passengers a complete visual interaction with the surroundings.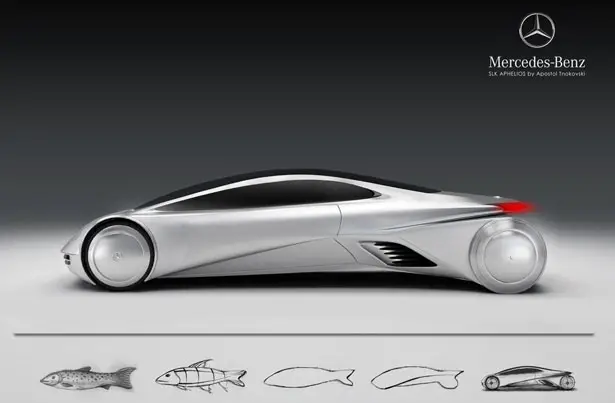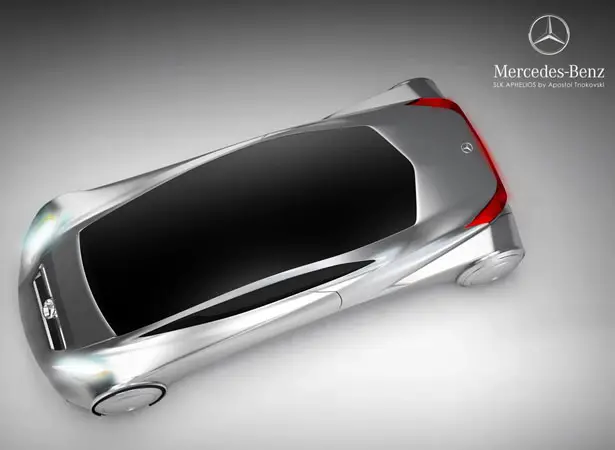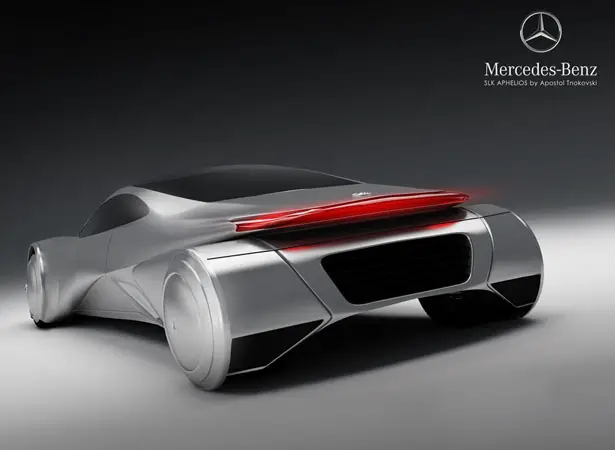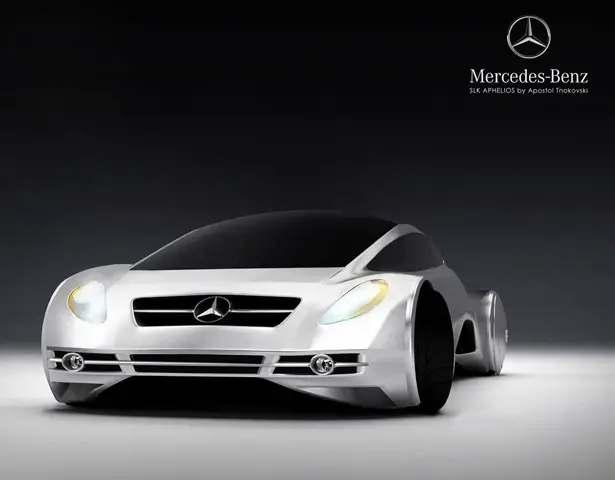 Tuvie has received "Mercedes SLK Aphelios" from our 'Submit A Design' feature, where we welcome our readers to submit their design/concept for publication.
---
Any public park would look amazing with addition of Odessa Street Benches. These are modular benches made with different shape of modules, connected with pedestals. In this way, user can re-arrange these benches in a way that fit the landscape of the park. Considering that everyone carries mobile devices nowadays, each pedestal features a USB socket and a built-in backlight system to illuminate the park with beautiful light at night.
There are 3 available construction designs, they are enough to allow you to create wide variety of combinations. You can make the bench curve around fountain, flowerbed, or meander between trees.
Designer : Art. Lebedev Studio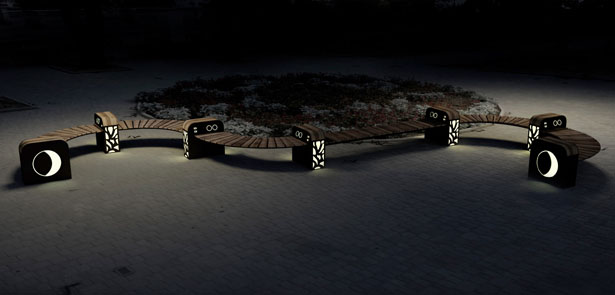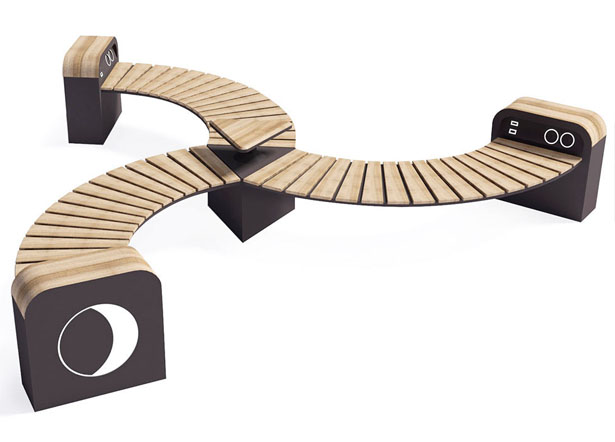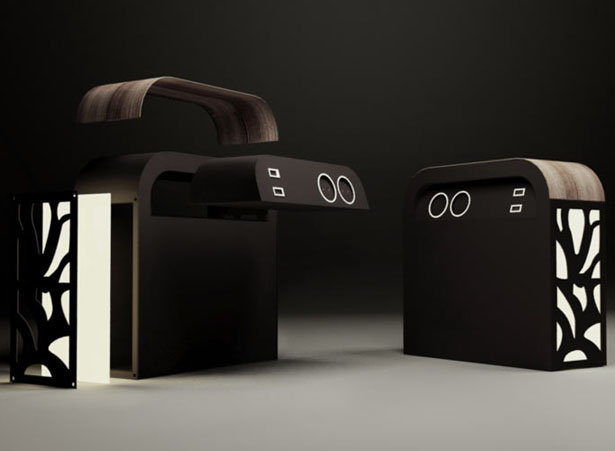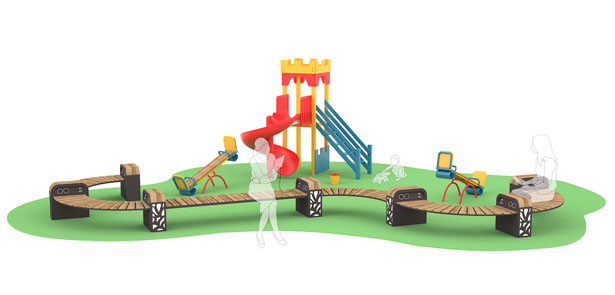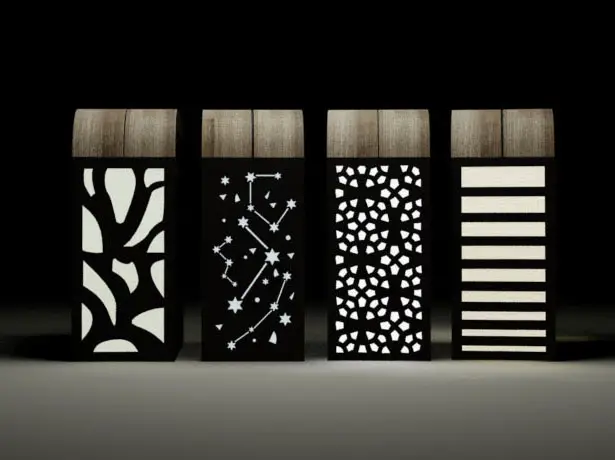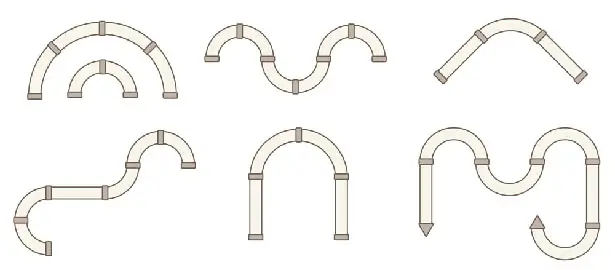 ---