Life doesn't come easy for many of us, however, for visually impaired people, it can be much harder. DOT is a smart braille watch, designed for visually impaired people so that they can also enjoy our current technology in away where they can take advantage of it.
Inspired by a blind classmate in University, Eric Kim, CEO of "DOT", noticed that most of his classmates used an Ipad. However, the blind classmate carried around large, bulky textbooks which took longer to process than an Ipad. Although there were features in which blind people may use on the Ipad, accessibility was limited. Other adaptive technology devices were often overly expensive and there had been no major innovation in the technology, especially for braille. That is how Eric was inspired to create and develop dot.
Designer : Mason Joo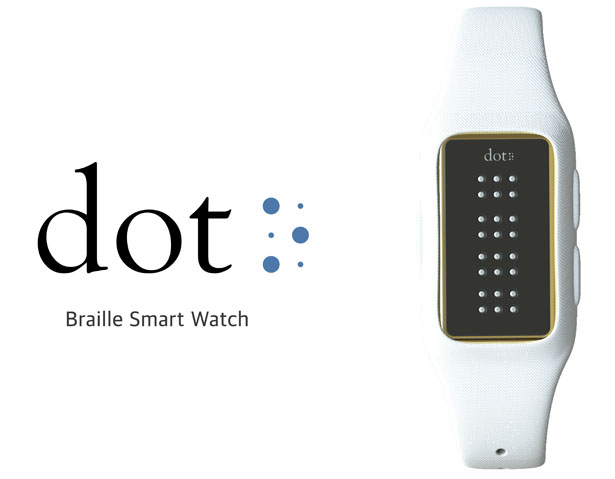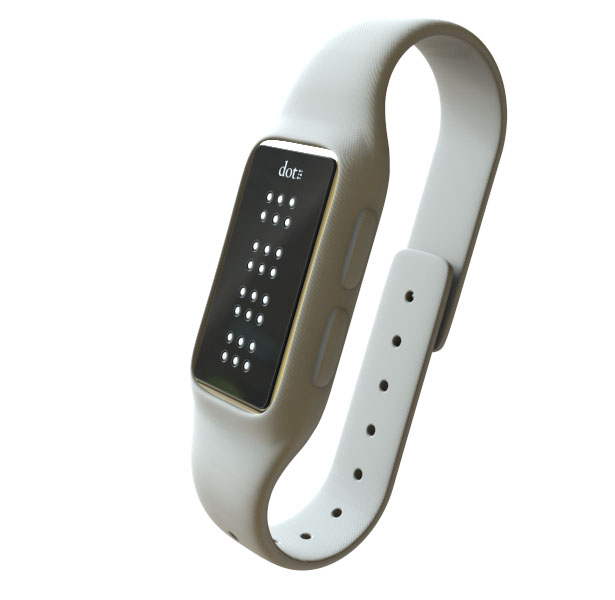 As a braille watch, "DOT" produces output texts in braille, one particular difference between a regular smartwatch and DOT lies in the way user insert and check information in braille rather than text or graphics. This watch incorporates small refreshable braille display. Any text data on user's mobile device can be translated in braille through special application braille translation, this translation then will be sent to this smartwatch that will form a pattern based on those received data. The Actuator triggers braille pins on the module to form special pattern where user can use their fingertips on pins to read the output in braille.
A special app will allow information on user's smartphone to be transmitted to the watch via Bluetooth. Good news, unlike other braille displays that read one line at a time this "active braille display" is designed to make braille automatically pass by in the user's fingertips just like an escalator. Just like regular functions of a smart watch, DOT can alert user for every notification whether it's an alarm, text message, instant message, social media notification, etc. received from a smartphone. The watch even has a simple voice recording feature that can be used without being connected to a mobile device.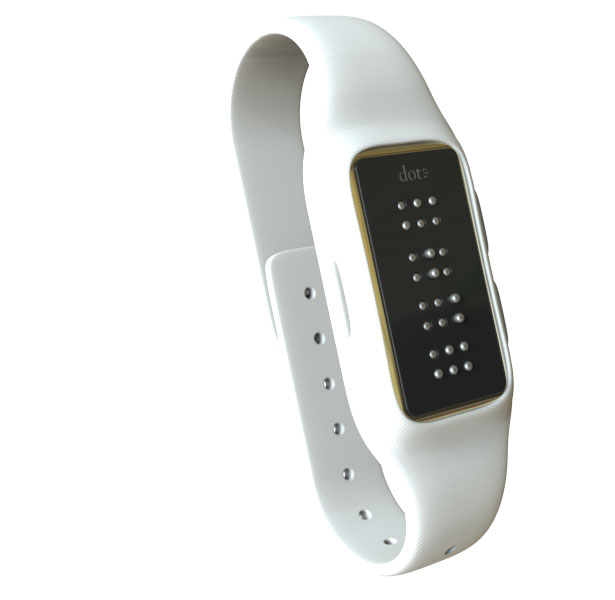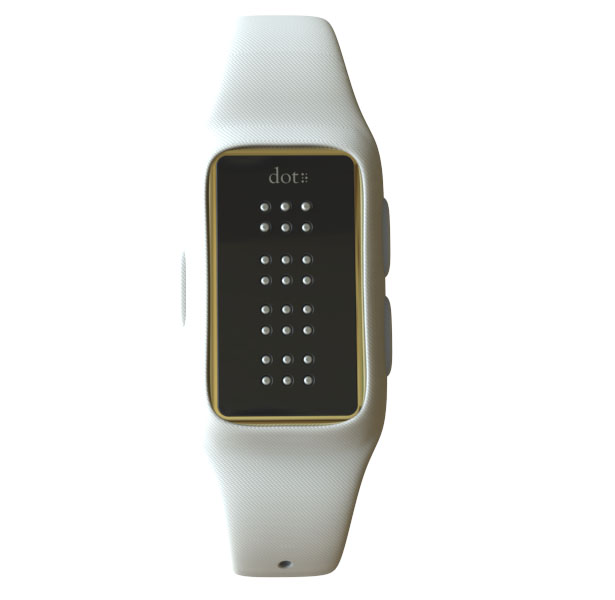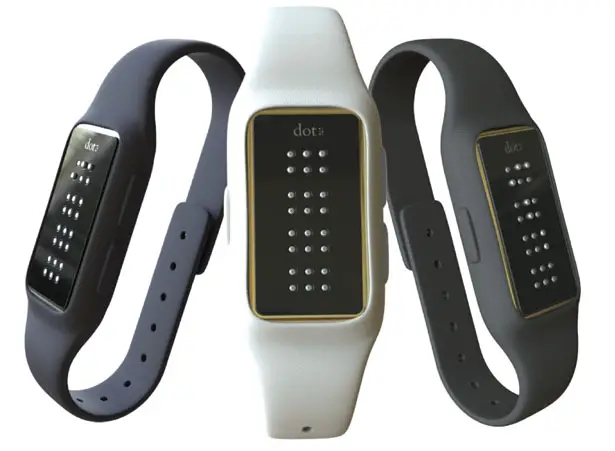 In addition to the smart watch, dot Incorporation is looking forward to the prospect of creating a public braille module in bank ATMs that will increase financial information accessibility among the visually impaired. Upon completion, the braille module will be modified to appear in public places, transportation, and home appliances such as a furnace, microwave, and rice cooker. The research is also set towards manufacturing an affordable Ipad-like device that renders various shapes and mathematical equations, as well as text, using multiple braille cell arrays.
---
Inspired by Google's Project Ara and ZTE's Eco-Mobius concept, Mladen Milic has come up with THOR, a fully modular concept smartphone. THOR allows user to change each and every components thanks to a wide range of modules that offer many possibilities. Each module can easily be removed simply by pulling a small lever located on both sides, when you remove a module, you can also slide another one. It'll dramatically reduce electronic waste, you can add, swap, bestow, or even sell unused modules, upgrading new components would be easy, there's also a fingerprint scanner at the back of this smartphone.
There are 3 different sizes for the main component: Mini Tower, Mid Tower, and Big Tower. Mini Tower features a 4.7-inch display, Mid Tower features a 5-inch display, and Big Tower features 5.5-inch display. Both front and back, top and bottom parts are replaceable, so when new designs or colors arrive on the market, simply replace them to suit your needs.
Designer : Mladen Milic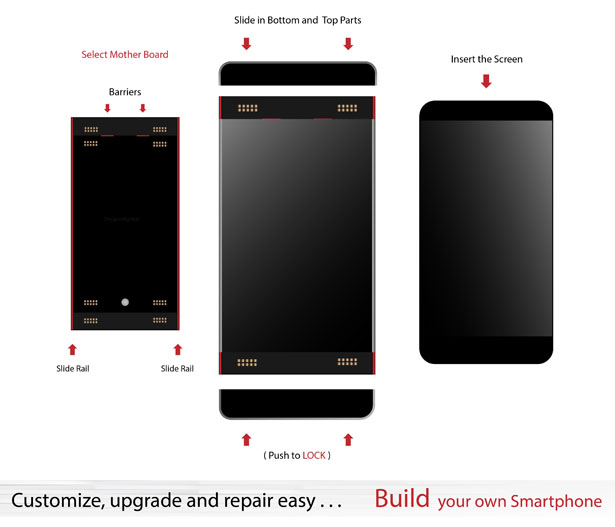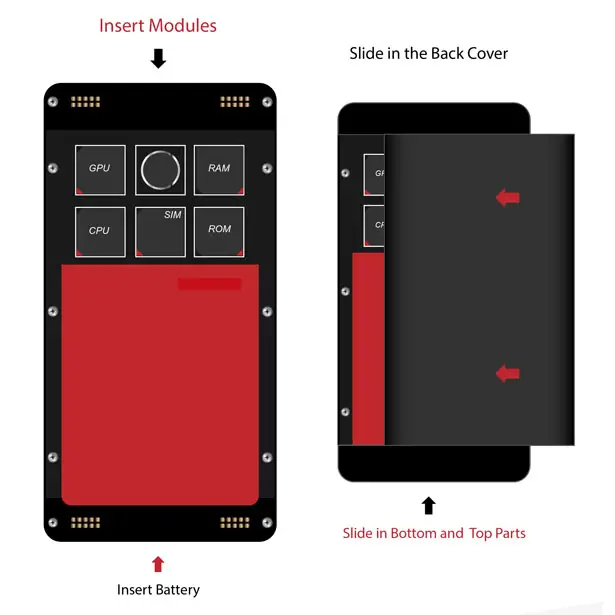 THOR modular concept smartphone offers you the freedom to customize your phone, from Fingerprint Scanner, Physical Home Button, to classic screen, or curved screen. Each module is connected using metal connectors, slide-in rails, and a good number of bolts to make sure each component is fixed securely. This project aims to provide user with safety, freedom, and personal style, each phone can be different for each person.
More images of THOR Modular Concept Smartphone: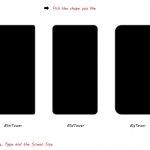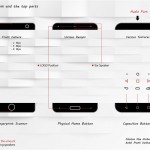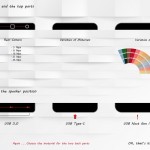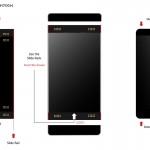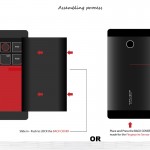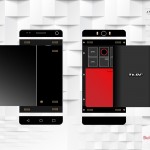 Tuvie has received "THOR Modular Smartphone" project from our 'Submit A Design' feature, where we welcome our readers to submit their design/concept for publication.
---
Seriously guys, Ludovico furniture set is one of ingenious furniture designs we've seen, we desperately want one. Designed by Claudio Sibille, an Uruguayan industrial designer, Ludovico is a miraculously space saver for a small apartment or room. The main goal of this design is not to let that minimum space limit you from maintaining your contemporary décor.
Designer : Claudio Sibille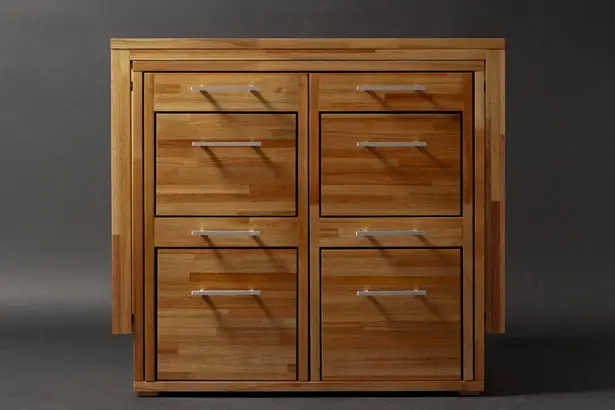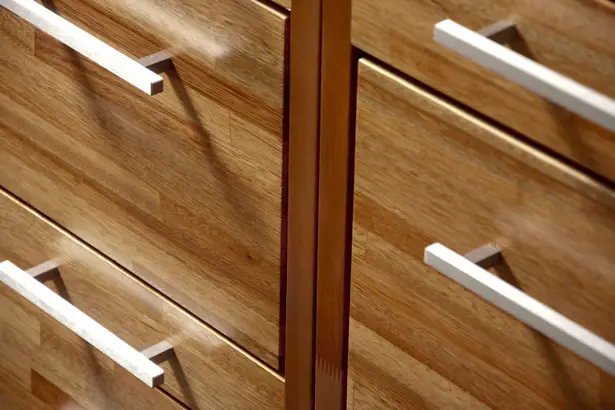 The main concept of Ludovico furniture set actually mimics a puzzle. There are two chairs placed inside the furniture itself, they are incorporated in away that fit exactly the lines of the furniture itself. The are 4 spacious drawers you can use to keep your clothes, devices, gadgets, books, or anything you want to hide in plain view and keep things organized. When not in use, you can slide those chairs back inside Ludovico and give the impression you only have contemporary 6-drawer furniture with minimalist aluminum handles.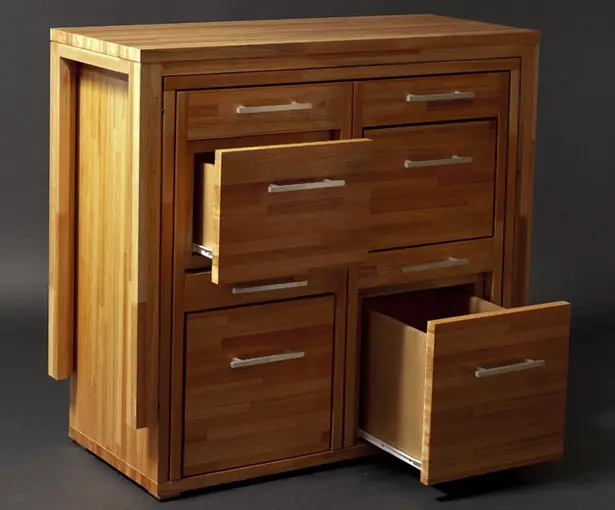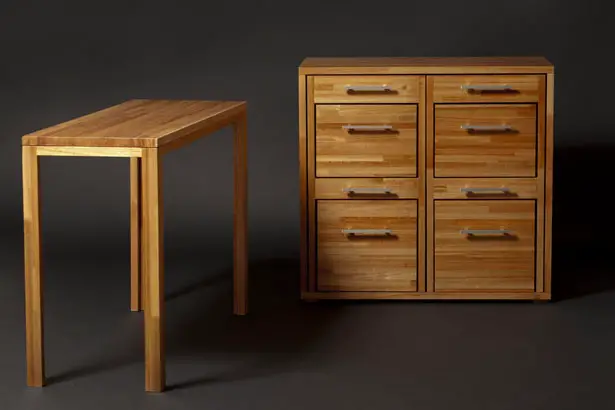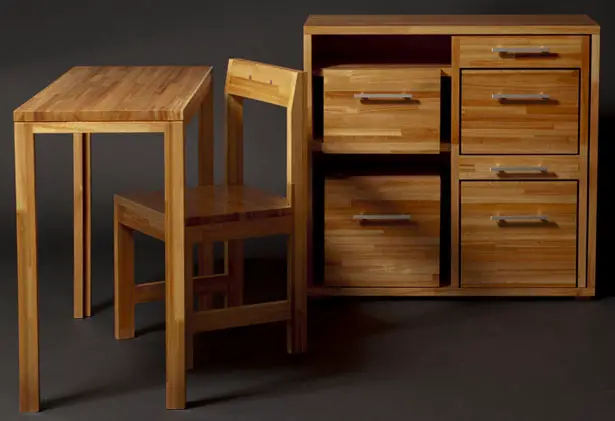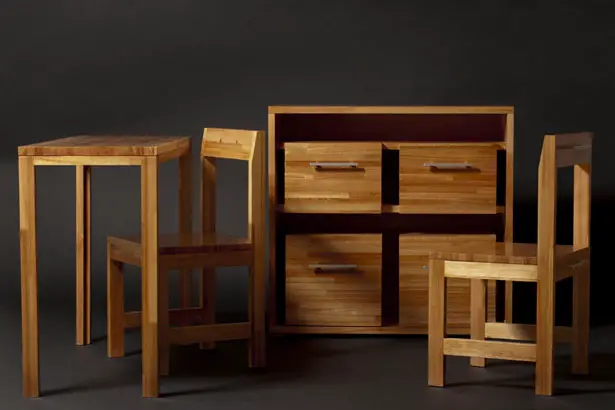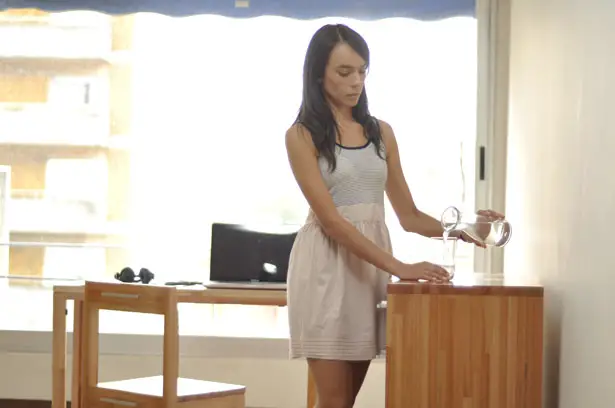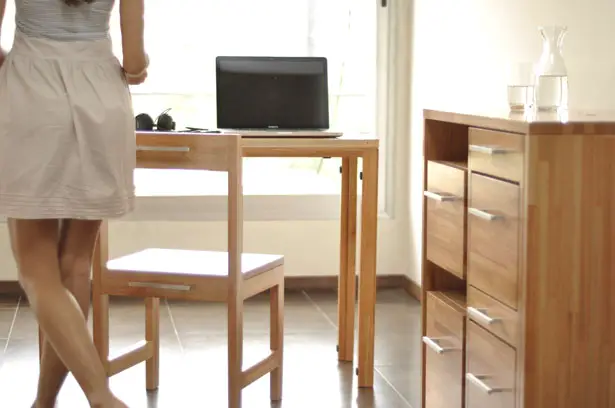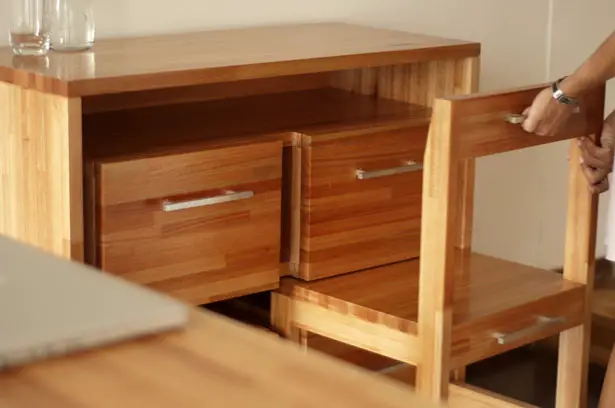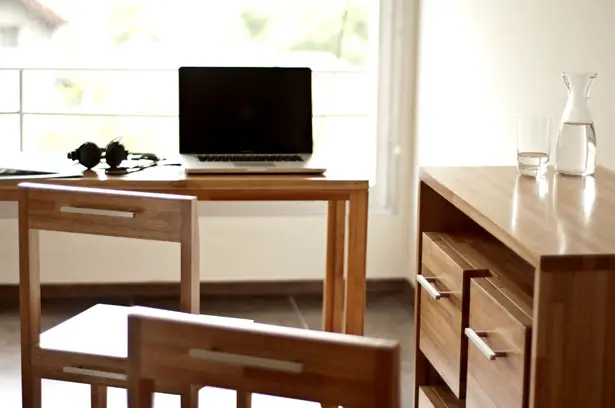 ---