BBQ 360° is a product that combines design, comfort and optimization of the spaces without sacrificing ease of use and even simplifying the operations of cleaning and cooking different foods. The starting point was a simple shape but at the same time could contain within it everything it needs a system barbeque, in particular:
A system for regulating grid (simple and fast) at different heights by means of vertical cuts, in order to be able to differentiate the cooking of various dishes
A shelf support retractable for each type of need
A drawer, directly connected to the drum-ash (to speed up the cleaning of it), removed for disposal
A box that houses the tools provided (dustpan, brush, fork and spatula)
Navigation system on wheels (totally removable for maintenance)
The BBQ 360° was created around the person and can adapt to various user needs.
Designer : Marco Marotto and Paola Oliva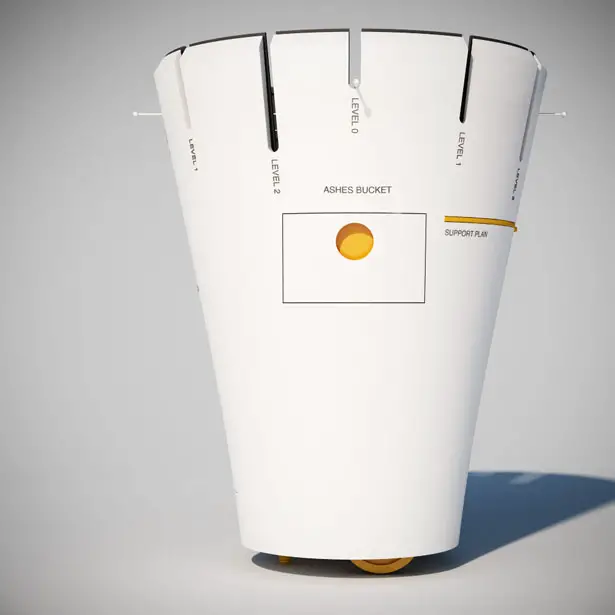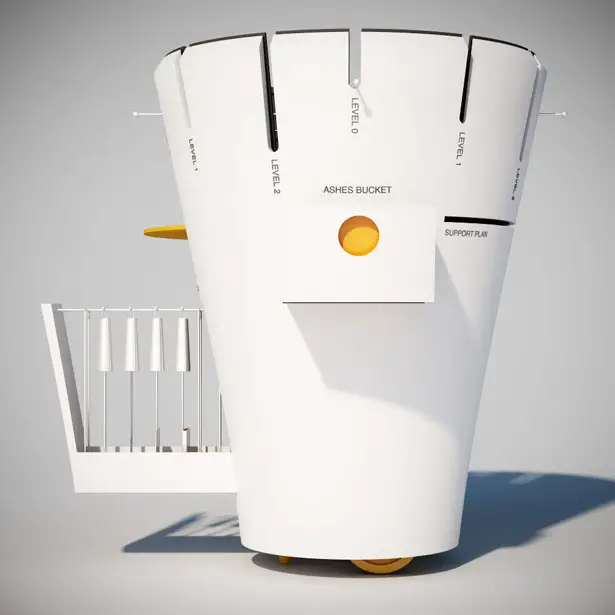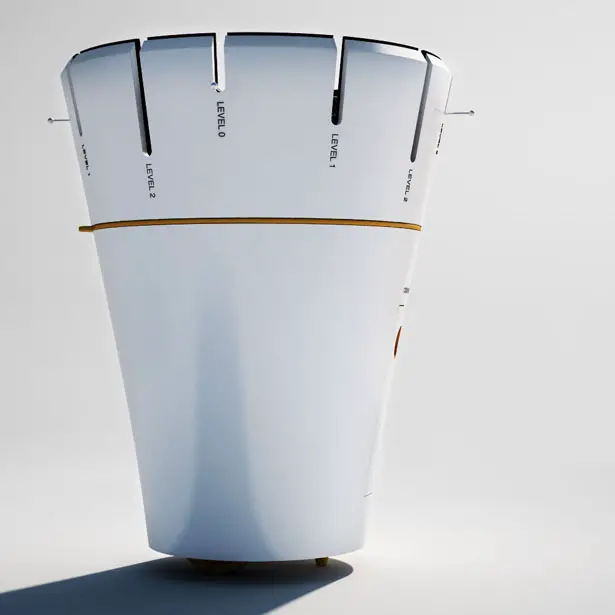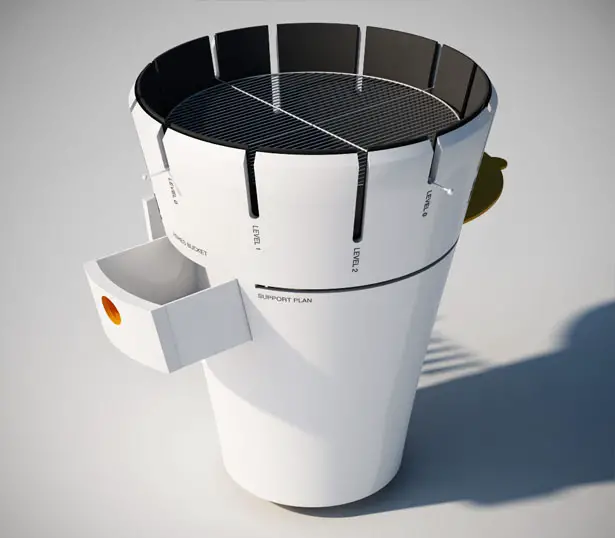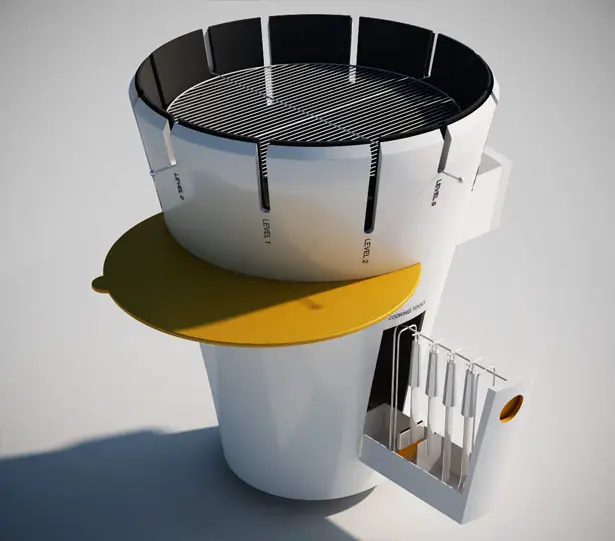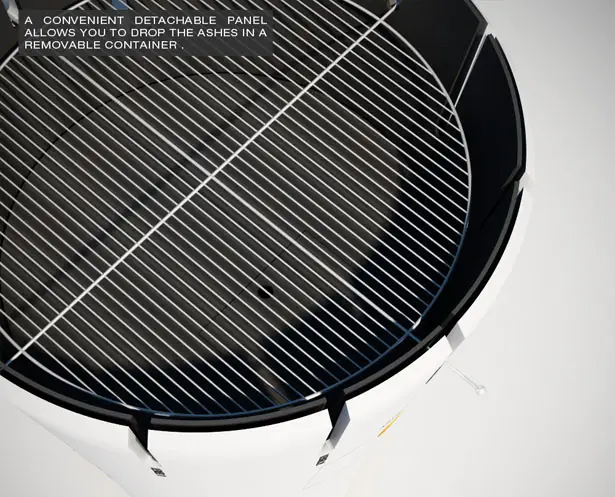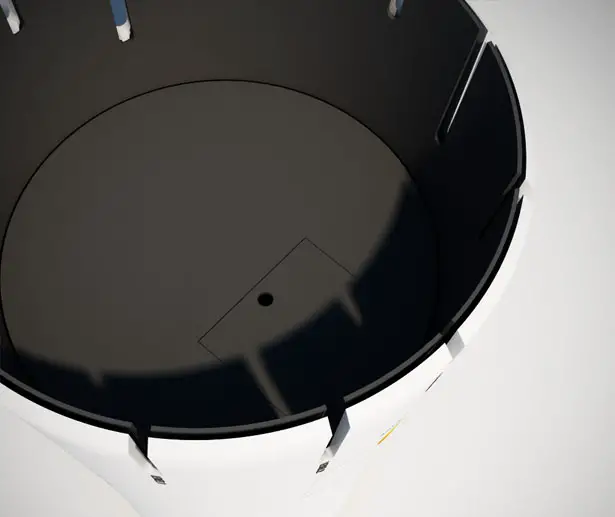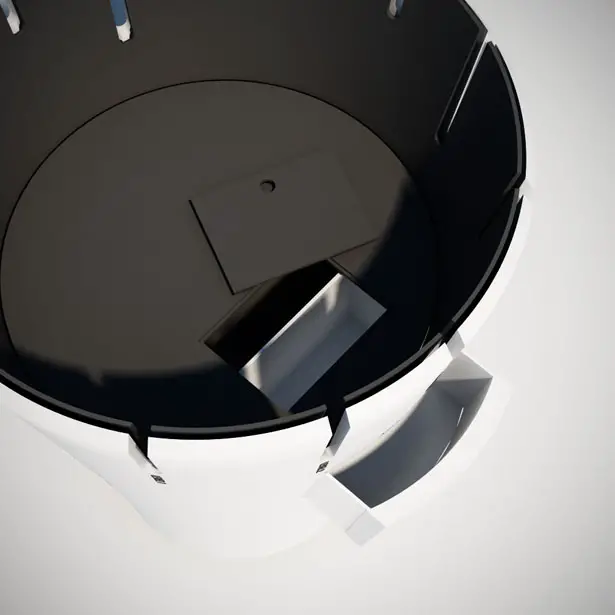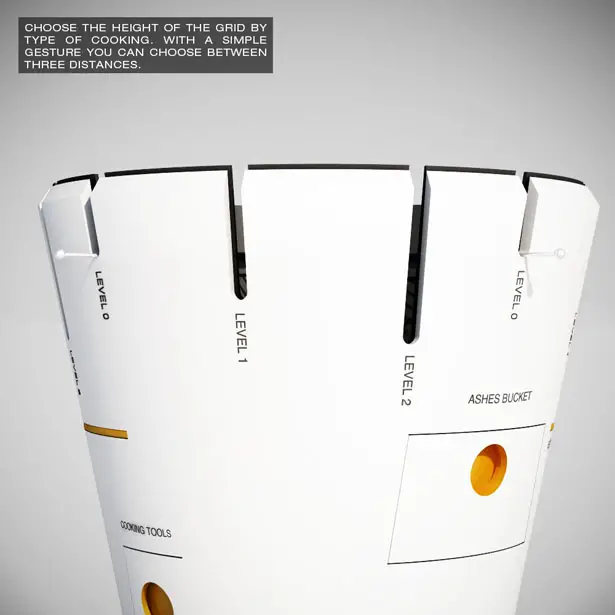 ---
Picnic in Bed tray table set is the perfect companion when you are too lazy to get up from your bed to work. It makes dinner simpler, cleaner and transportable. The tray top is removable thus the table can remain still while you use the tray to transport food and drink from the kitchen.
Designer : John Whaley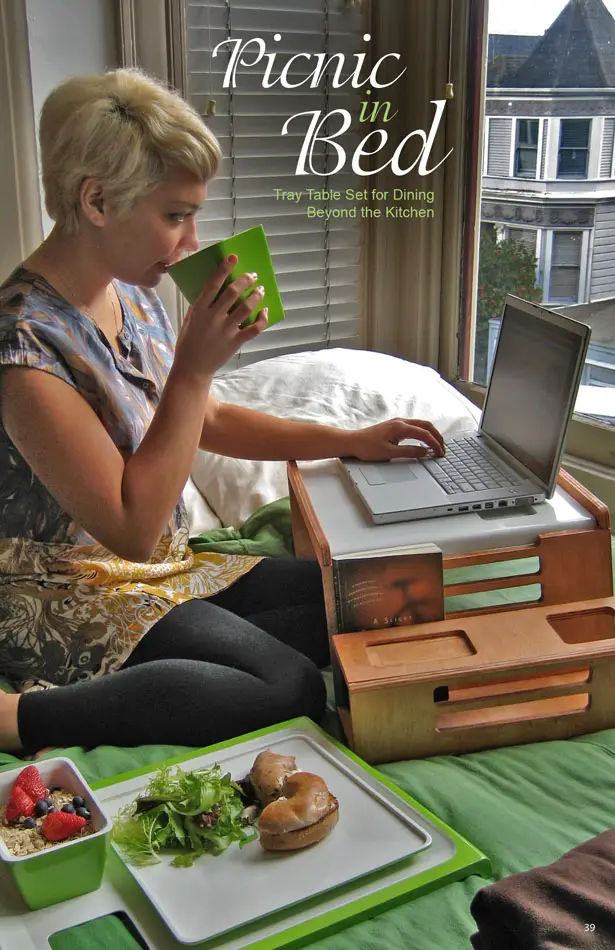 Picnic in Bed was constructed of plastic, inexpensive layer board, yellow foam and with auto-body quality paint job. In order to design a product that answers the need of users, a research was conducted to identify problems associated with dining beyond the kitchen. All foodware of this tray table set has been designed to be solid and stable, the wide-mouth mug and bowl provide ease of use. The ergonomic tray fits seamlessly to the top of the bed-top table.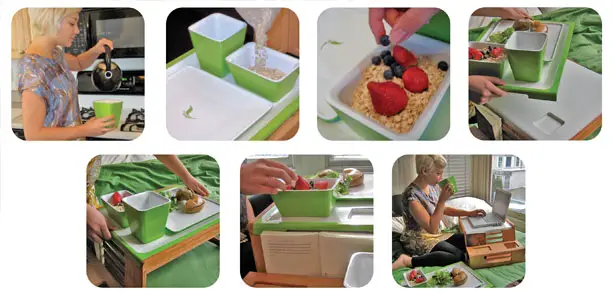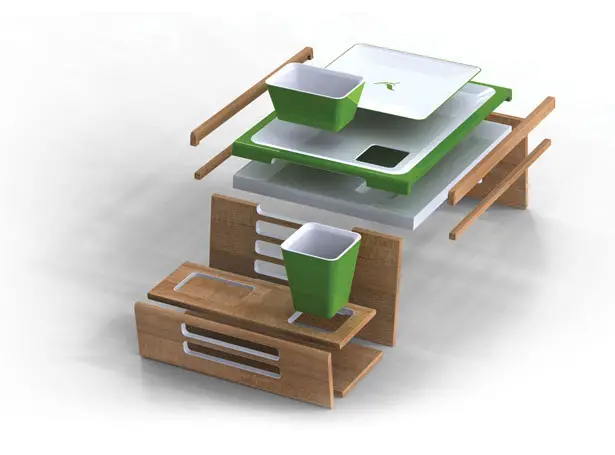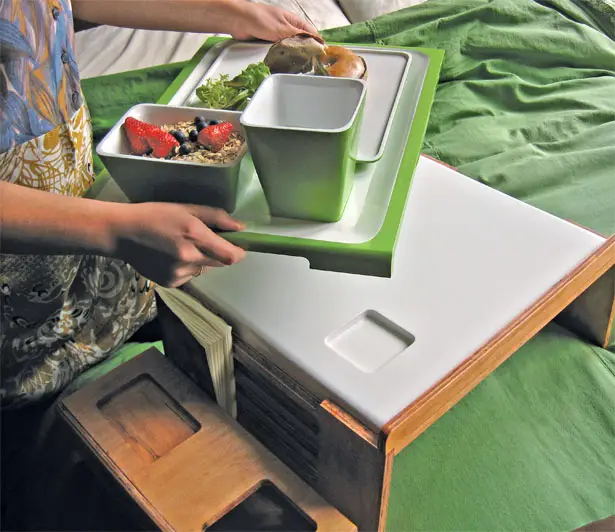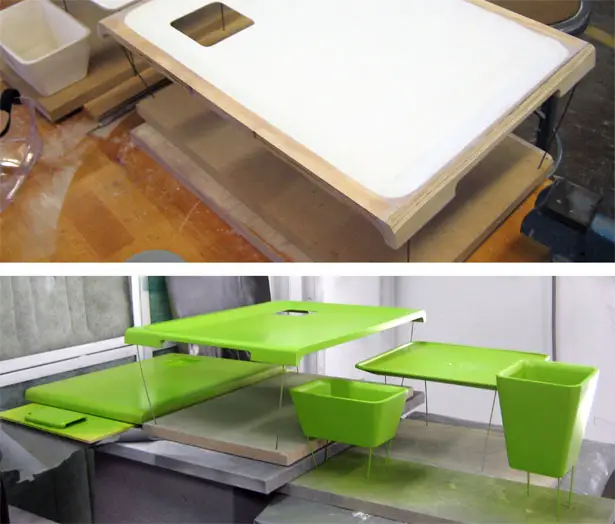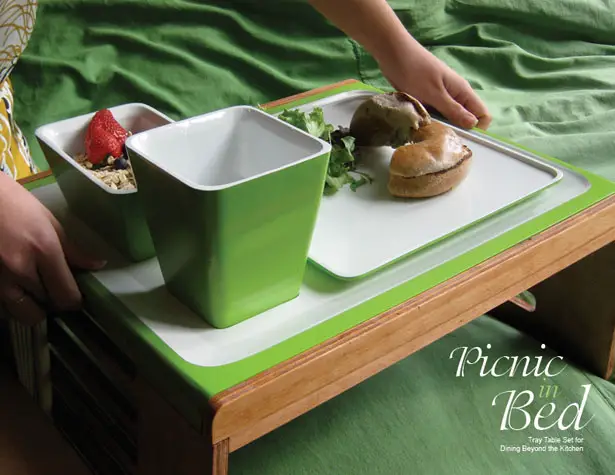 ---
Set Nomad Collapsible Tub and Frame in the wood or in your backyard to enjoy a nice hot tub with friends and family. Aside from carrying collapsible in your outdoor adventure, thanks to The Original Nomad, now you can also carry a collapsible hot tub. When you list stuff like coffee, matches, pan, BBQ grill, extra batteries, now you should add this gear in your list.
This product is extra portable, you can bring it on your camping trip or set it up just anywhere, it takes just minutes to set up and get soaking. In fact, the company says that you can fill the tub in less than 10 minutes with the help from Honda WX10 portable water pump. This tub has the capacity of 225 gallon or 851 liter, the dimensions are 60″ dia. (top) x 24″ H x 56″ dia. (bottom), large enough for 3-4 people to enjoy a hot tub outdoor.
Designer : The Original Nomad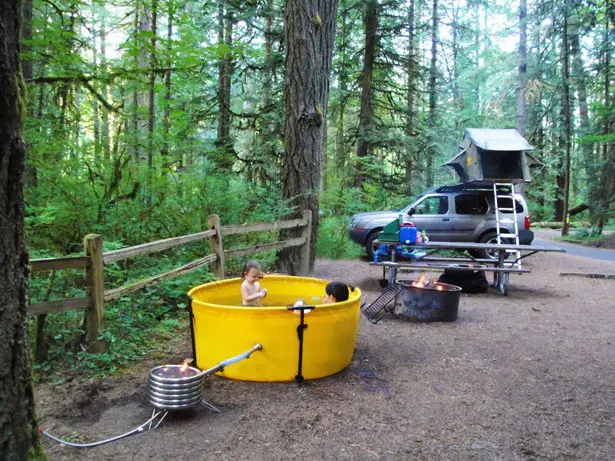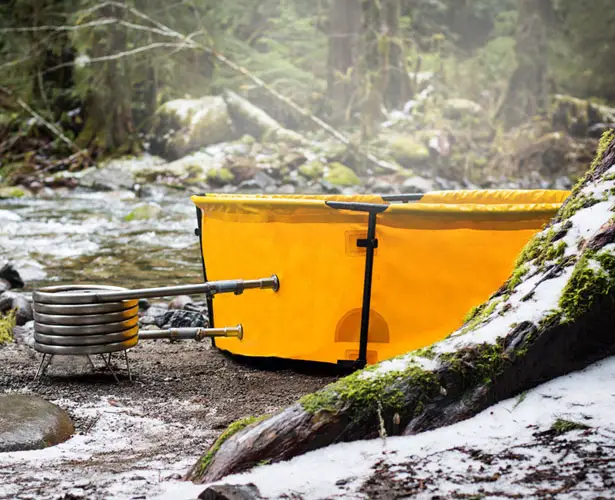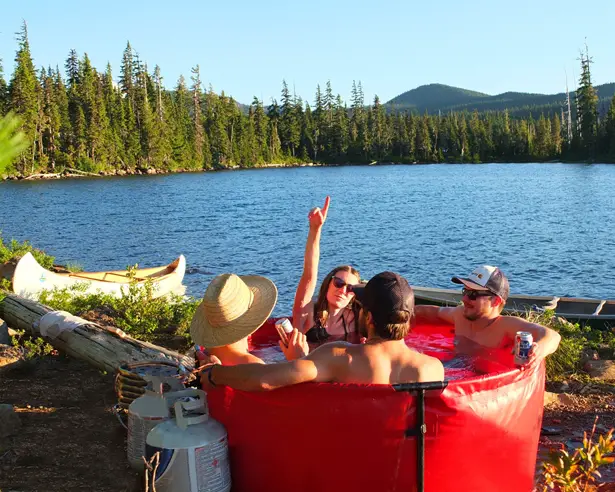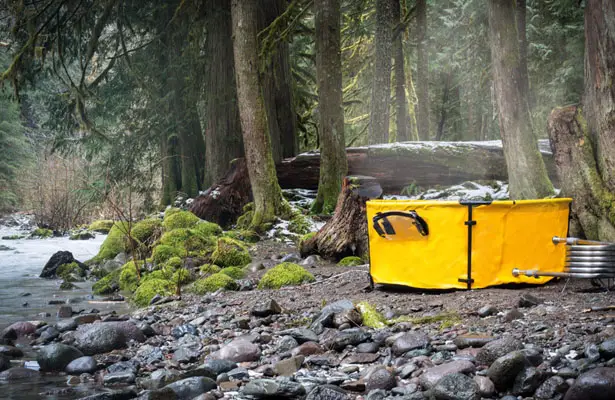 ---