The main idea of this project is to alert deaf people to potential dangers around them. Alarm Glasses have been designed especially for hearing impaired people who have hard time walking down the road. Since they can't hear what's coming from the side or rear, it would be very dangerous for them to cross the road alone. They are not able to hear any car's horn or sound coming from the blind side, so, this device is dedicated to tackle those issues.
Designer : Sangjin Joo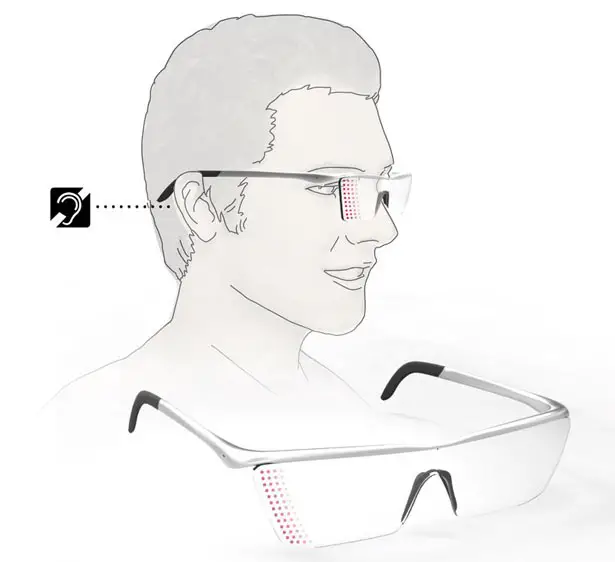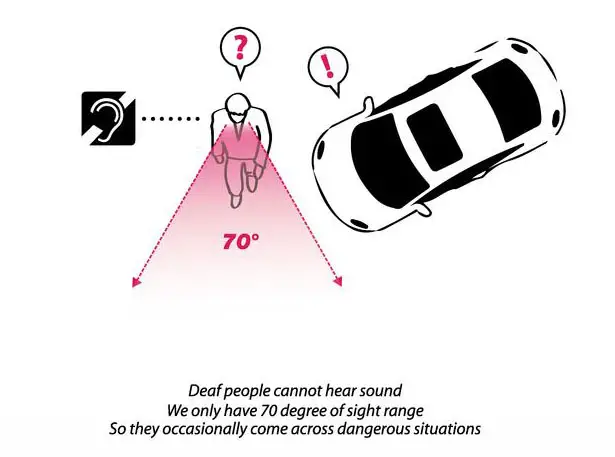 This glasses will notify user whenever there's loud sound such as shouting, car's horn, alarm, etc. it uses 2 different methods to notify user, first, it translates sound into visual animation by creating color and wave moment, in this way, they know how alarming the sound is. For example, Alarm Glasses use red to indicate how loud the sound is as well as the danger, yellow for lower volume of sound. The second method is to give a vibration on the rear-side part of these glasses to get user's attention.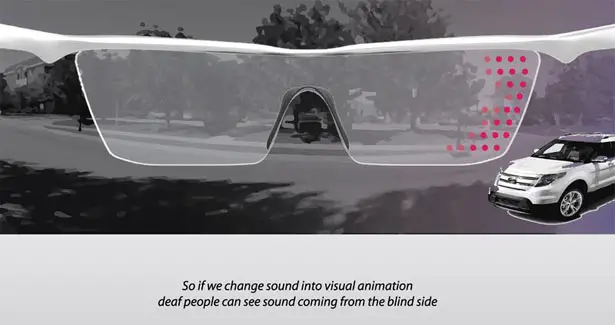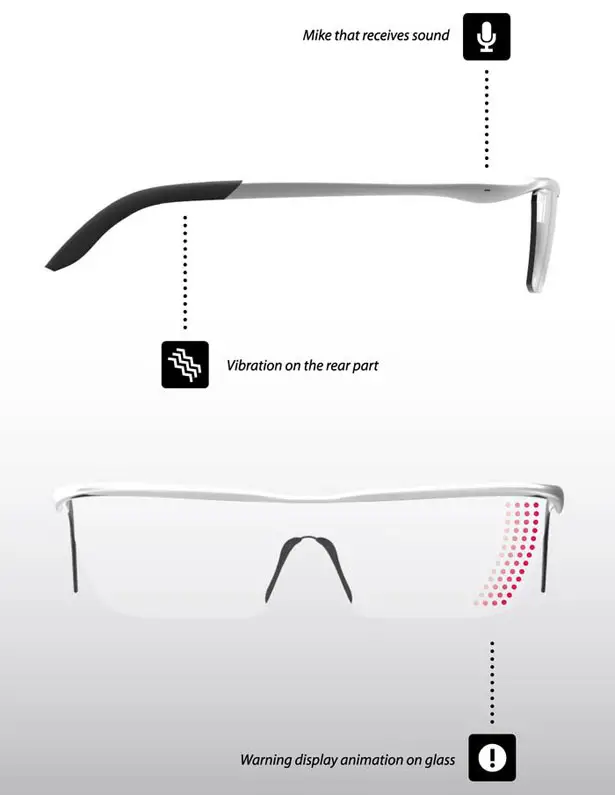 ---
The First Aid 2.0 is the next generation of first aid kit which refines and redefines the notion of "First Aid". The design features redesigned ergonomic medkit layout and LED lamp running along the bodyline to enhance its presence while providing ample lighting around the area. The front fascia shows the familiar red cross design with touch screen functions embedded in it, providing comprehensive and concise instructions for users to administer first aid in the most efficient way. Instructions to tackle frequent injuries will be bookmarked at the front page for ease of access.
Designer : Ying Hern Pow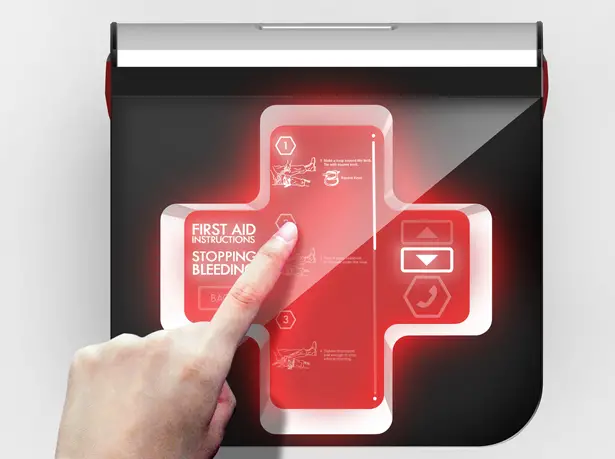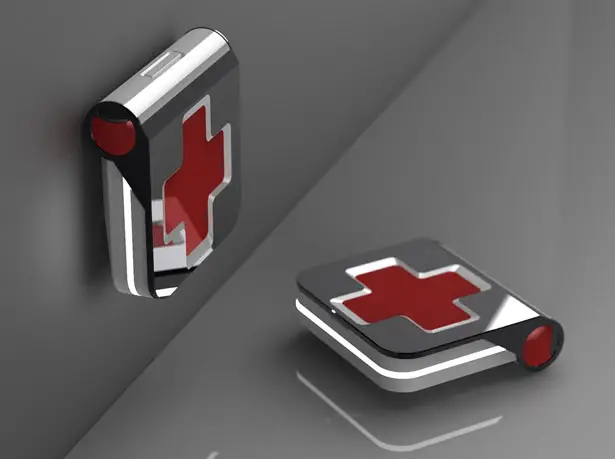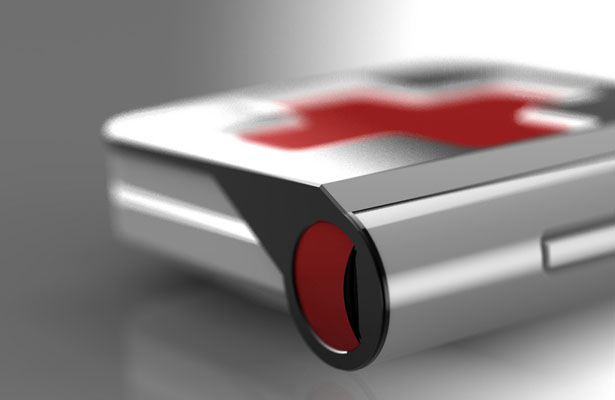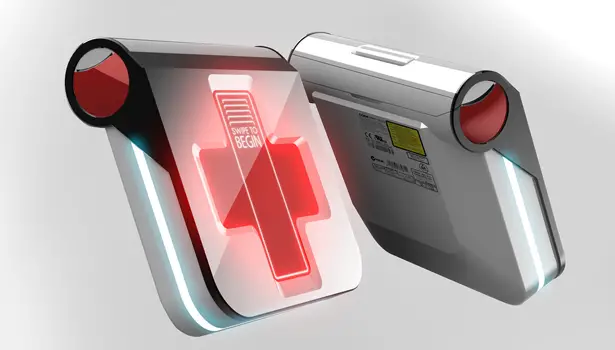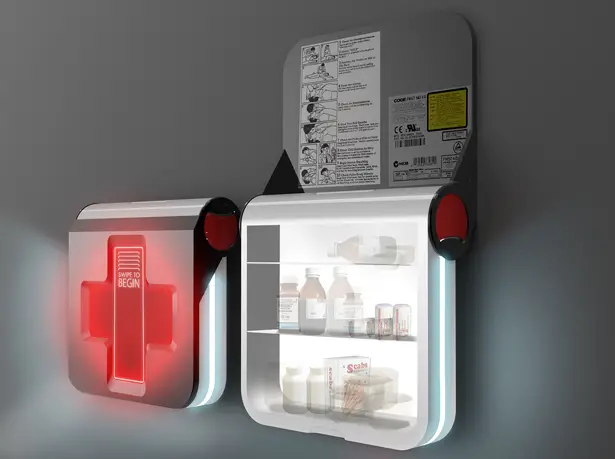 ---
BMW Group Designworks USA introduces the PC tower architecture concept by their latest gaming computer. The PC tower concept "Level 10" is a combination of functionalizing and philosophizing beyond the eye-catching factor just like most of the other Designworks project. The design team was inspired for this approach from the computer industry and has made this machine with futuristic game components, virtual townscapes and expressiveness. Each world-class component featured by this design is enclosed with its own shielding case, rendering it as an integral element of the design and guaranteeing transportability and interchangeability. Moreover, the concept contains the best possible cooling mechanism which is also very important for the hardcore gaming machines.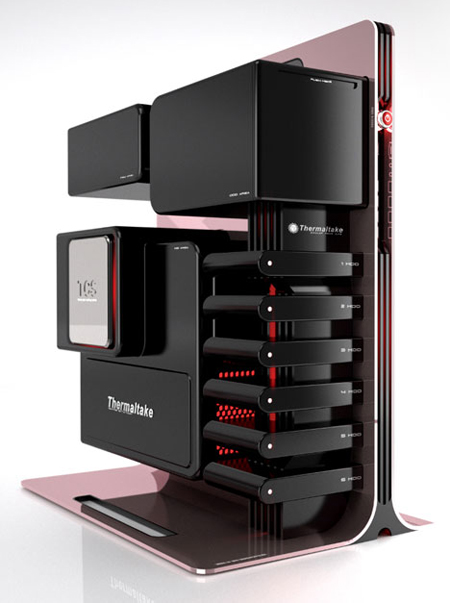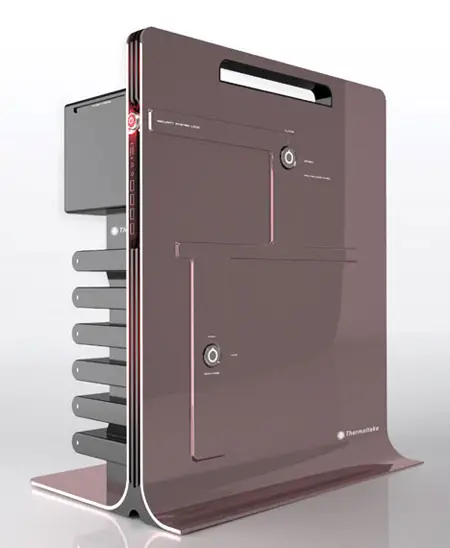 Designer : Designworks USA
---