I-Save is a bathroom concept that save space as well as water in your bathroom. Bathroom is usually neglected space in the overall plan of residences, with that problem in mind, the designers are trying to create a bathroom concept that save space and water as well. I-SAVE combines the lavatory, the basin and the bath as a single unit in order to save space, while it's still maximizing its use.
I-SAVE bathroom concept reuses the water from showers and hand washing for flushing the lavatory. Do you know that people typically use 5-10 litres of water per minute during showering ? An average shower of 5 minutes would produce 25-50 litres of waste water, whereas the lavatory only consumes 12 liters of water per flush. Thus, based on the above statistics, the eco friendly bathroom I-SAVE unit will help to save substantial amounts of water which could then be put to other uses.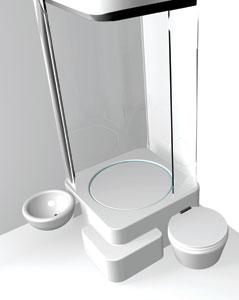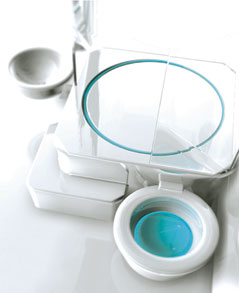 Designers : Chen Wei-Ping, Liu Yao Sheng, Wu Tung Chih
---
XOO Belt acts not only as fashion accessories but also a charger to re-charge your gadgets anytime, anywhere, conveniently. This fashion item has been redesigned to meet our modern lifestyles, it prolongs your smartphone battery life.
The belt looks and feels just like any conventional belt, however, there's a hidden 2,100mAh battery that pretty much charges any device. The lithium ceramic polymer battery is safe, weather-resistant, and very durable for everyday use. The buckle features 2 charging points for charging in and out, the ratchet mechanism is chosen to better secure your belt.
Designer : Nifty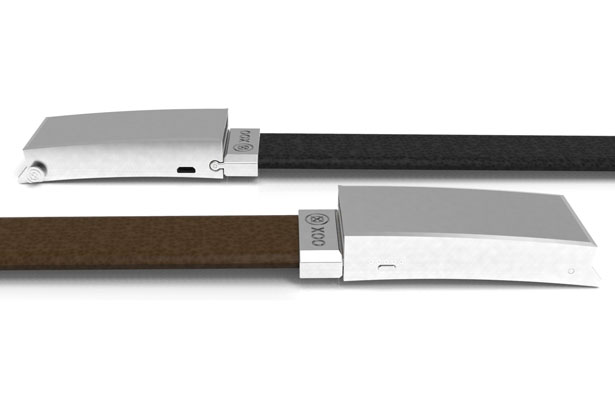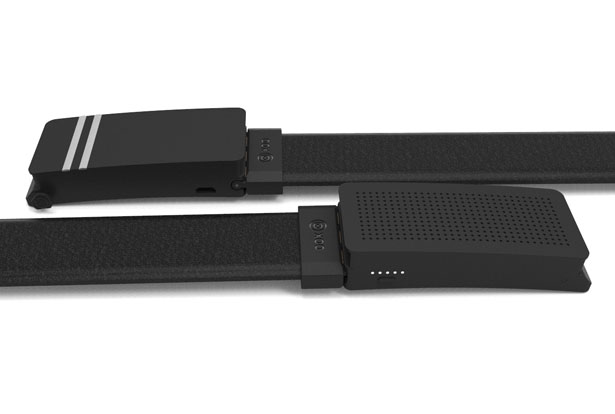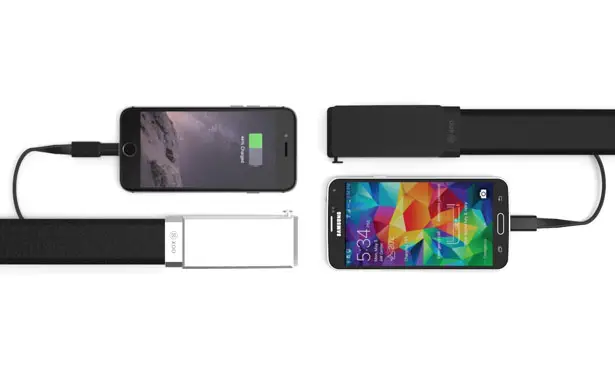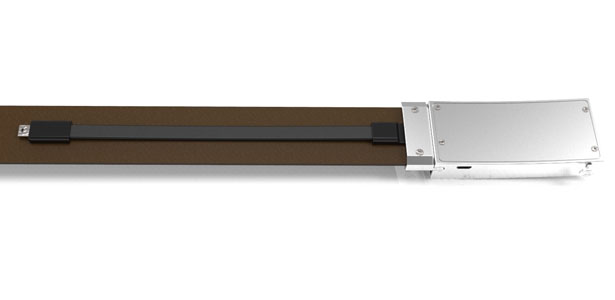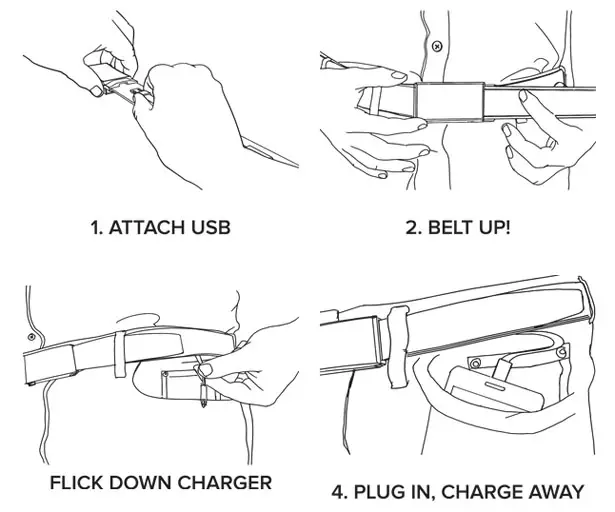 ---
Edge car concept was inspired by the supercar Lamborgini Murcielago concept, the similar scissor doors, aggressive style, chopped windows and many more. Read the designer explanations in his own words below.
Making a supercar (Lamborghini Murcielago Concept), but to keep the image of the Lamborghini style. The contest organizers wanted to use this body kit on the Lamborghini Murcielago chassis and to use also its glass elements (windshield, side windows ) on this body-kit. This Competition Lamborghini Murcielago car was in two phases, this project Lamborghini Edge reached the final, but in phase two because of internal organizer reasons ,they dropped the subject data (Murcielago chassis and glass items), virtually stopping the contest in this phase ..
Nevertheless, this project can be used as a body- kit car mounted on a Lamborghini Murcielago chassis .

Color used: matt titanium with inserts of elements in matte black or gloss black and bright red accents use (stops, signals, slots).

Some of the main theme of data required in the first phase of the contest:

Sharp edges
Stealth design
Aggressive
Rear tire width 600 mm / 300 mm front tire width

Overall car dimensions required by the contest theme:
front width – 150mm more than the Murcielago front width
back width – 600 mm more than the Murcielago back width
length – the same with Murcielago
height – the same with Murcielago
Designer : Manole Romulus Gabriel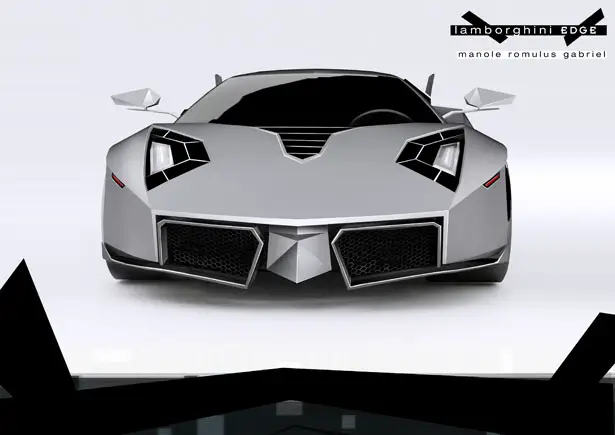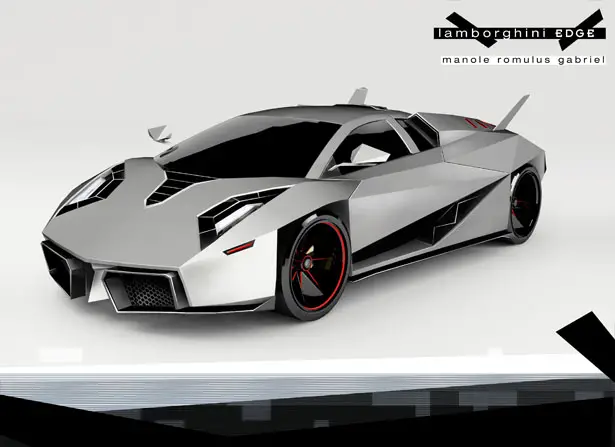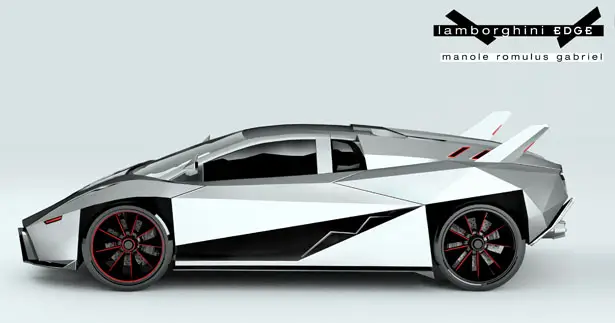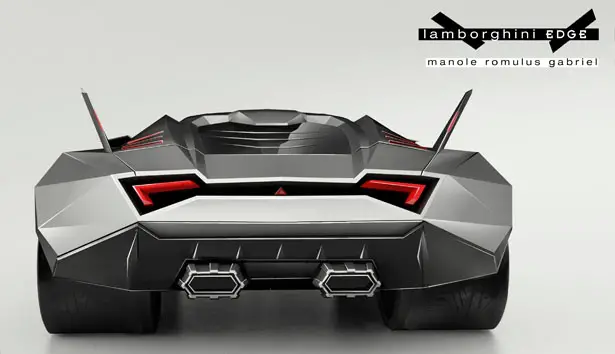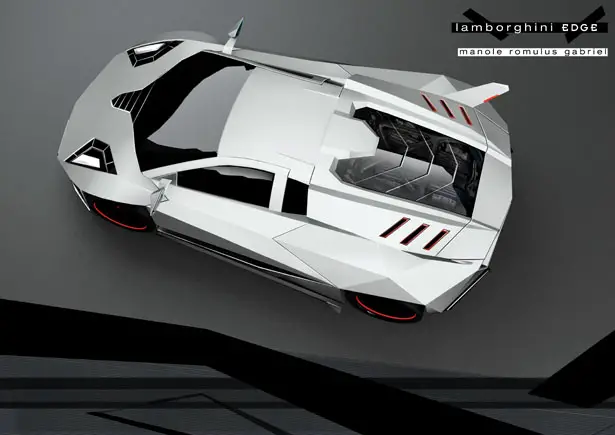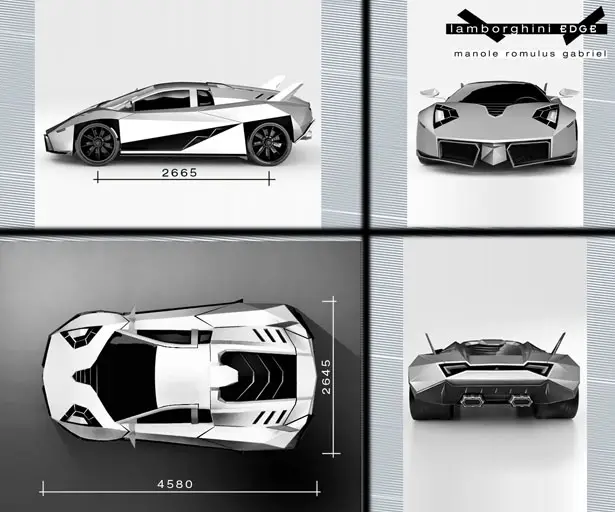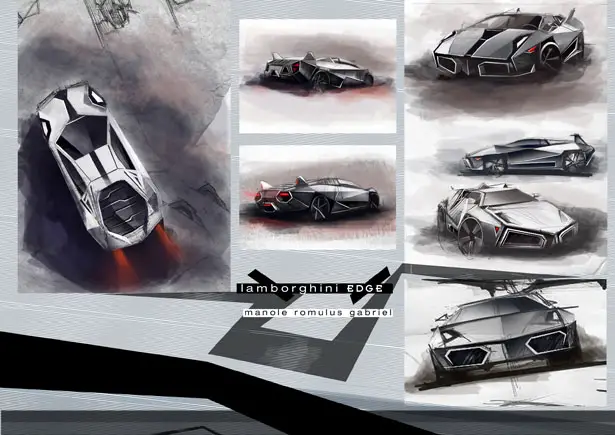 Tuvie has received "Lamborghini Edge Car Concept" from our 'Submit A Design' feature, where we welcome our readers to submit their design/concept for publication.
---