Peugeot's HYmotion 3 is a concept vehicle which facilitates urban mobility by bridging the gap between an electric scooter and a car. This vehicle comes with three wheels – two in front equipped with electric motor and one in the back powered by a diesel engine. HYmotion 3 is a hybrid vehicle that can be driven in the city in an electric mode. It is a slightly leaned and small frame vehicle with a maximum speed of 70mph covered with a glass on the top. This is something very desirable in today's world of hectic roads.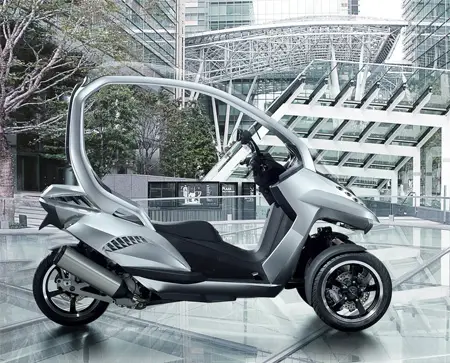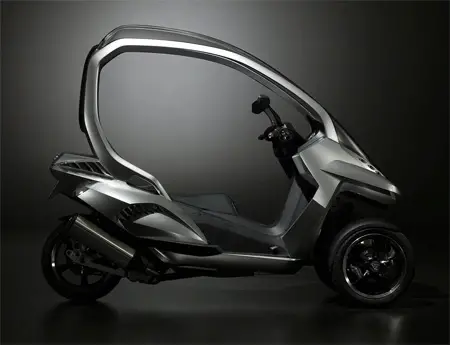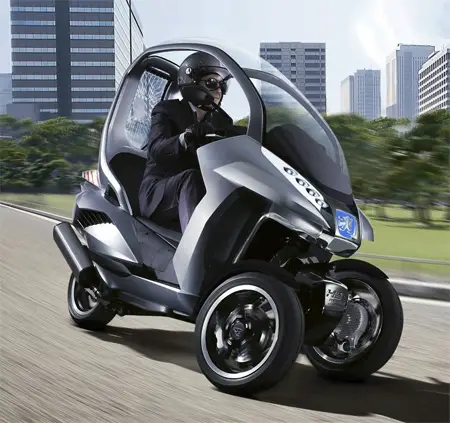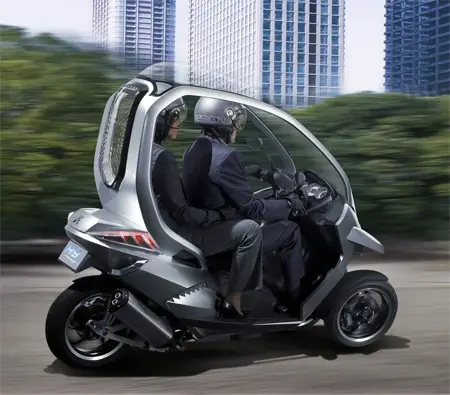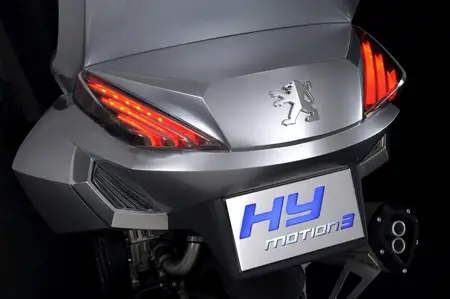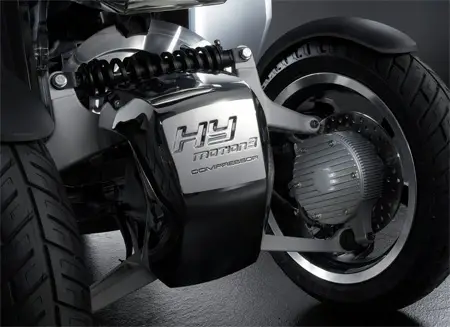 ---
Look at the great winner of peugeot design contest 2007 :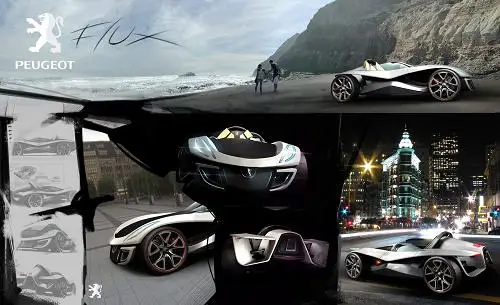 The peugeot design contest theme was re-invent the 'Drive of Your Life', six letters sum up the philosophy of this fourth invitation to the creativity: P.L.E.A.S.E. !
P : Pleasurable (to drive)
L : Lively
E : Efficient
A : Accessible
S : Simple
E : Ecological
As explained by Mr. Mihai Panaitescu, 20, student of I.E.D. Turin major in Transportation Design the concept peugeot flux was to design a vehicle that pleases it's occupants in every way. It's versatility combined with it's sportiness and the ability to use it in different environments are in my opinion some of the vehicle's strong points.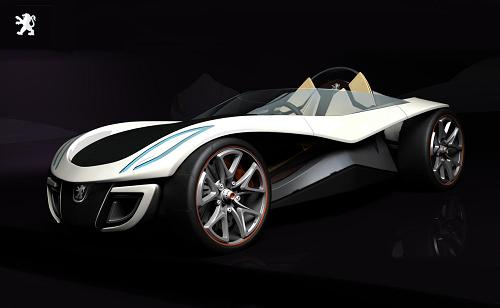 Either as an explorer of sandy beaches, sweeping mountain roads, or simply commuting in the city, the Flux concept embodies a vehicle that is made to please. It's dynamic shape and open air cockpit make it lively and fun to drive as the occupants are always in contact with their surroundings.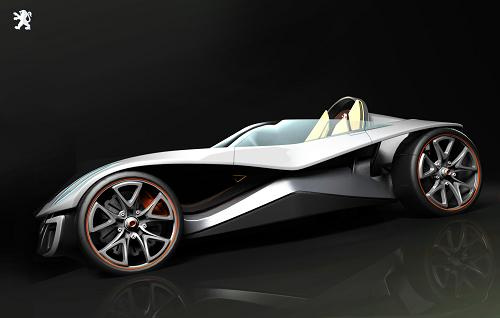 The name Flux was inspired by the continuous change and flow of our daily lives during work and play.The shape also represents this flow with transitions through hard and smooth lines, between straight and curved all of which are characteristics of Peugeot.A relatively small car (3500cm long by 1650cm wide), it runs on a slim hydrogen power plant hidden in the back along with the tank mounted under the front bonnet. The hood and side body panels are made from plastic, polyurethane for the seats and aluminum for the mechanical parts. The main components such as the chassis and head protection are metal. Made up of simple body work (basic intersected volumes) the car is easily produced and accessible to everyone but most of all, it's fun to drive.
Adding to this, the car is also a gaming hub thanks to the integrated Xbox 360 so P.L.E.A.S.E. hop in!!!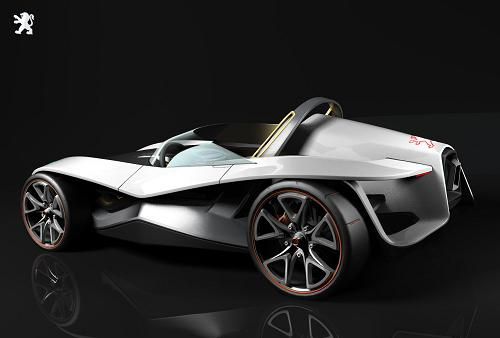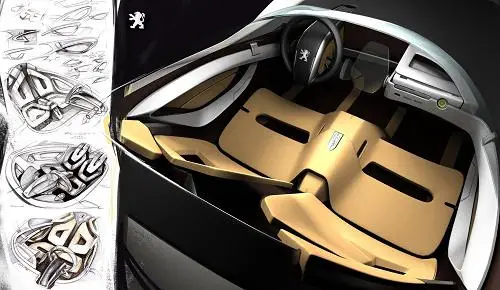 Source : Peugeot Concours Design
---
The price of most commodities has reached its peak, so does the rate of petrol. In such a case, people are trying to look for an alternative source of energy when it comes to using motor vehicles. The result of the search has been fruitful. Powered by palm oil, this Cendrawasih Bike is equipped with the necessary racing kit. The design, inspired by the shape of Cenderawasih, a bird of paradise. With a stunning and aggressive looks, this bike is sure to please many rocket heads.
Designer : Imran Othman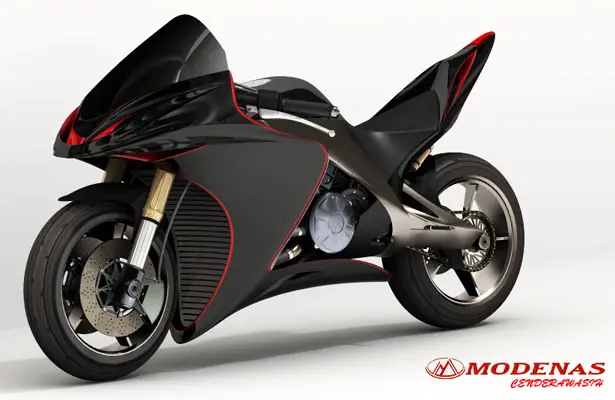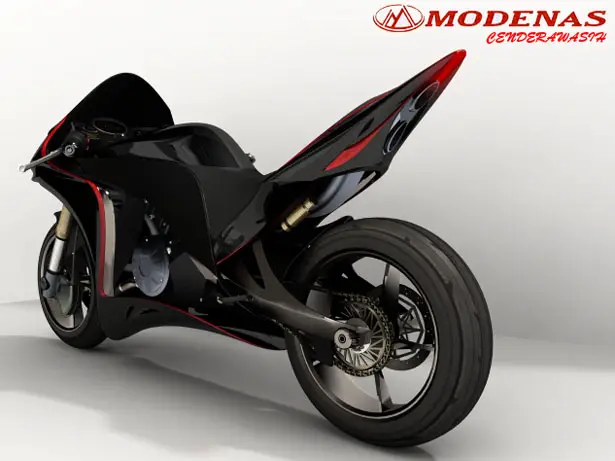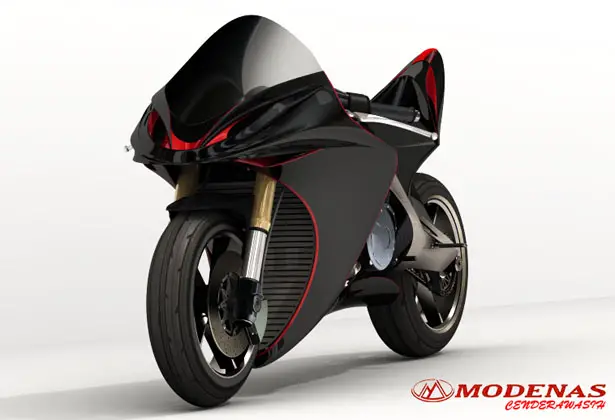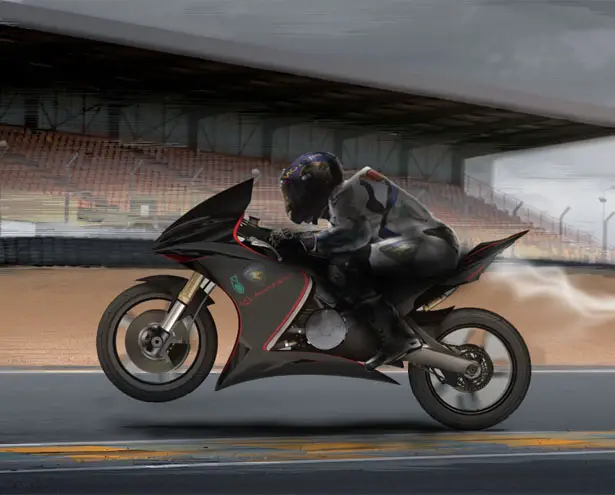 ---