A chief industry designer of INNO Company joined with the development team to develop an inventive self-balancing Scooter. The electricity-powered scooter is different from Segway and holds its patented technology. It makes use of only 2 gyros in order to discover the motion angle, featuring more lighter and lesser gearing system endured by hall switch. As an initial step, the designer designed a scooter having "O" handle, since it makes the self-balancing scooter more innate, light and comfortable for people's handling. After having heard about the new requirements from the client, the designer went even further to design an innovative outline with more organic influencing language. The handle is designed with careful attention, with an objective of easy handling and secured keeping. The final project is set to complete on March 2011 and will be exhibited on the Chinese Export Commodities Fair this April.
Designer : Wei Chengyuan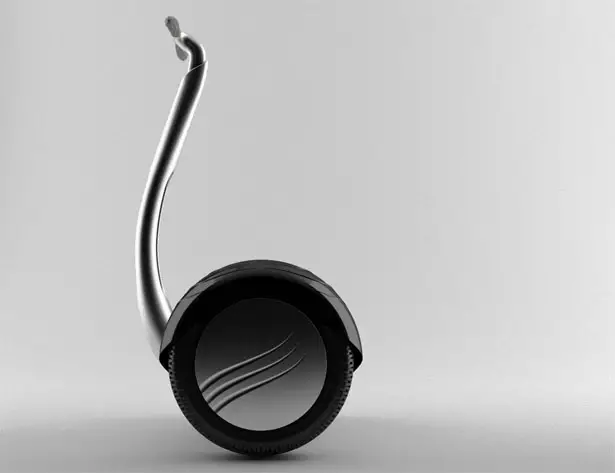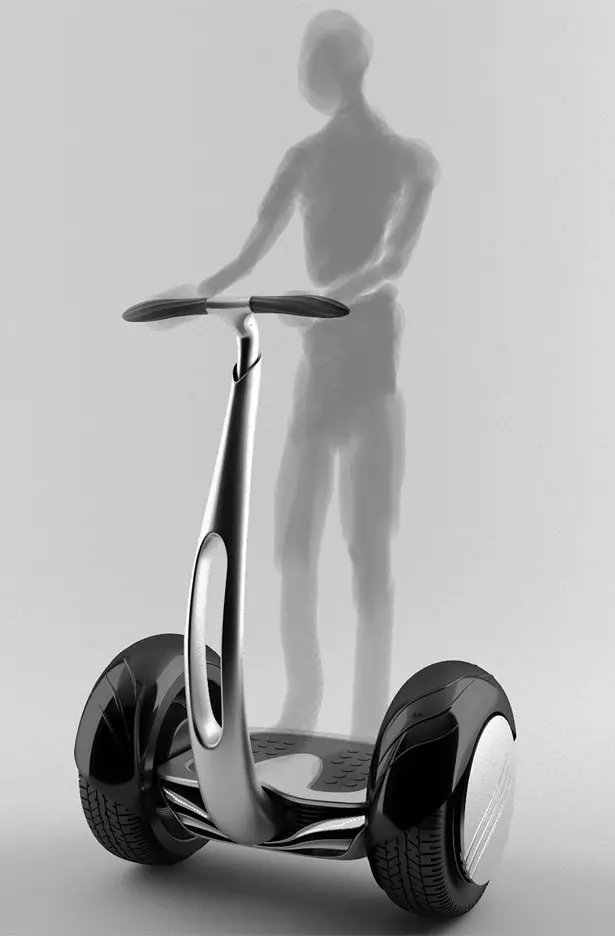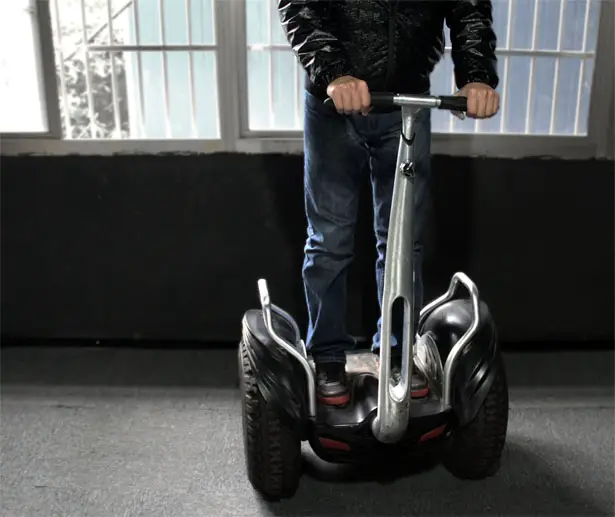 ---
Pill Clip has been designed especially for elderly people who need to take their pills regularly. It's a medicine container with an alarm because people easily forget taking their pills in exact time so that they would lose a chance to have them even if they strongly need. Moreover, they also can take excessive pills than prescription. This could cause a fatal effect on their health.
Pill Clip can be the solution for this kind of case. User can set the time to take pills. When the time arrives, Pill Clip informs through vibration and display on it. Due to the clip on the rear side, it is attachable to anywhere. The user can carry their pills wherever, whenever they want to.
Designers : Chaemin Ahn and Hoon Yoon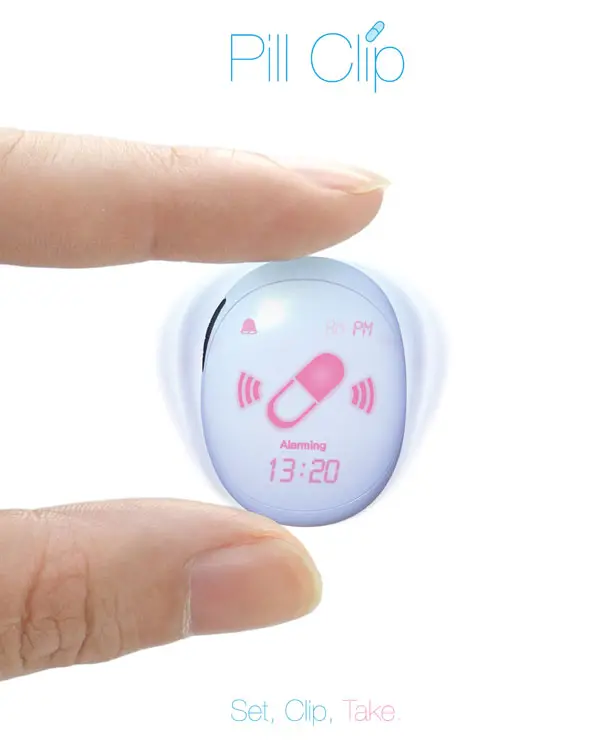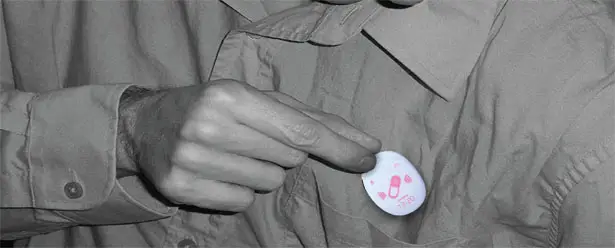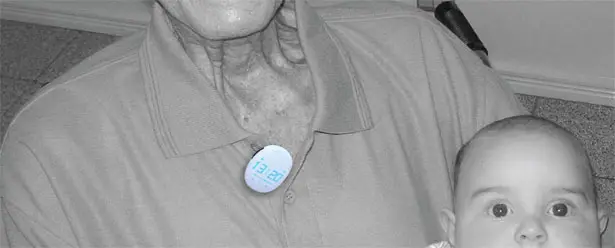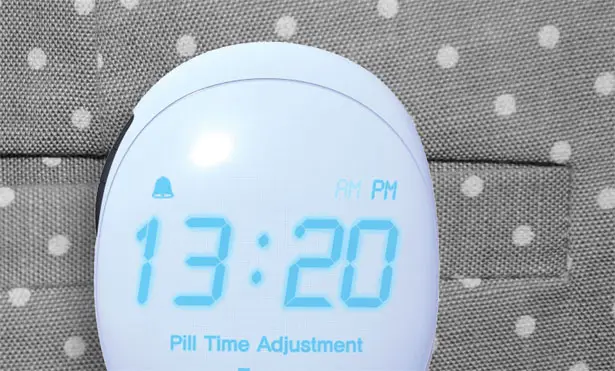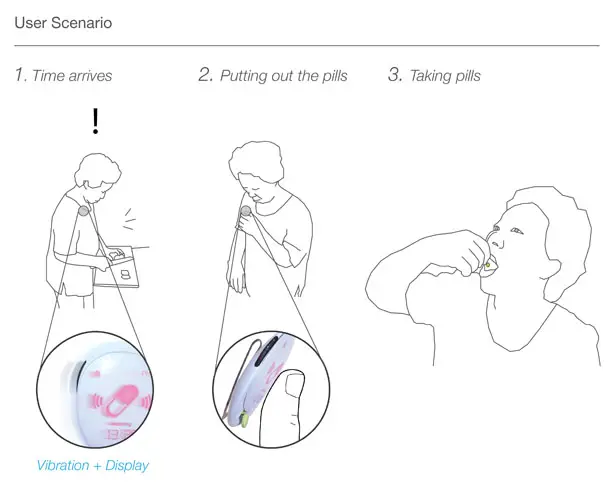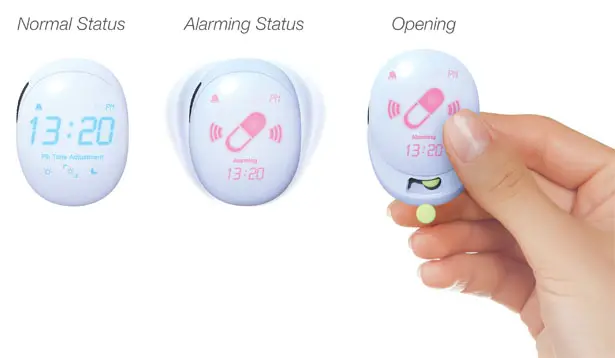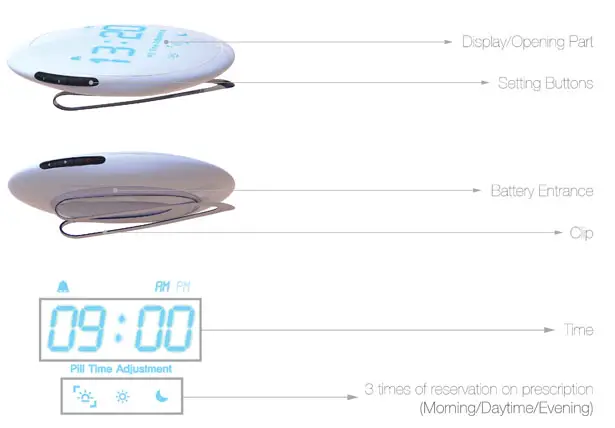 ---
Bring Pumpkin portable water filtration system when you go to camp or have any outdoor activities, it would become very handy when there's no clean water around you. This tool uses a UV filtration system, charcoal filter, hydraulic pump combined with a digital engine. The internal battery can be charged using electricity or manually using its dynamo hand crank. We love the use of clear tubes to make it possible for the user to get easy access to deep and narrow places. Pumpkin transforms dirty water into drinkable one through coal and micro fiber filtration at the tip of the tube. It was inspired by Dyson products, instead of sucking dust and dirt, this tool sucks water and purifies it.
Designer : Samuel Bernier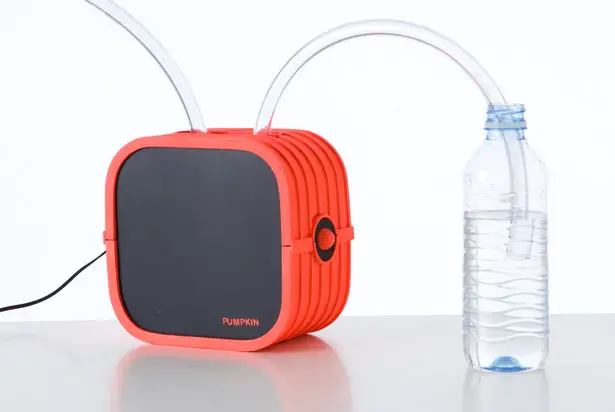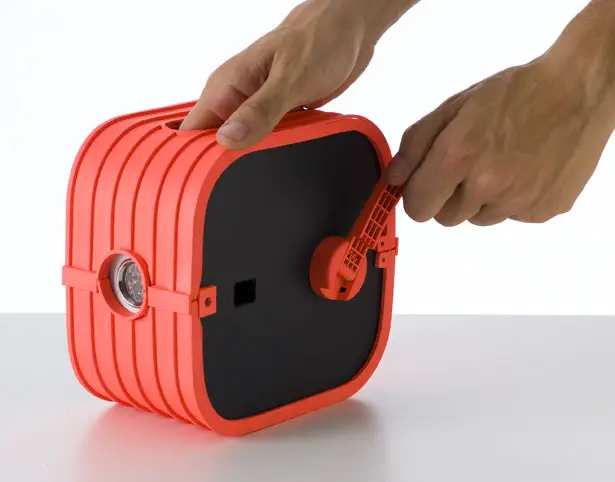 Samuel says "Today's hydraulic pumps use the same technology we had on world war two. Inspired by James Dyson's inventions, I also wanted to radically change the use of a frustrating object such as the portable hydraulic pump. Pumpkin Portable Water Filtration System is light and flexible. It can purify water in places no other pump can reach. It is easy to store and is wireless. Pumpkin is the ultimate fruit to ad to your basket."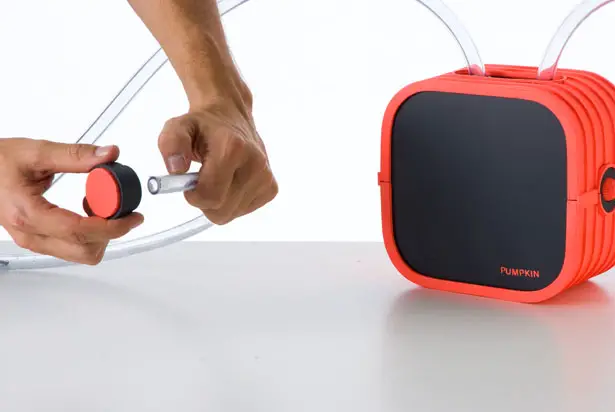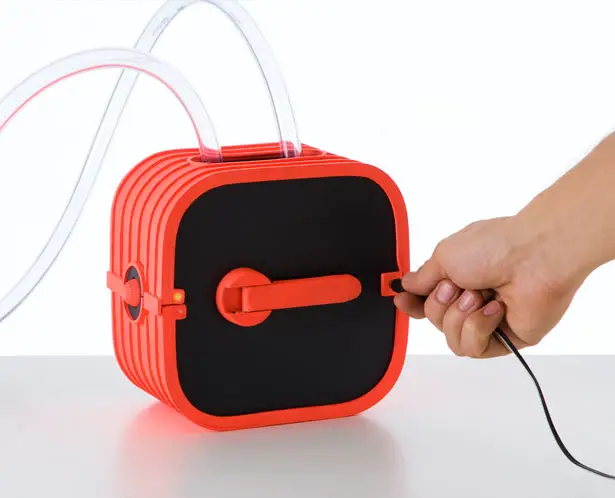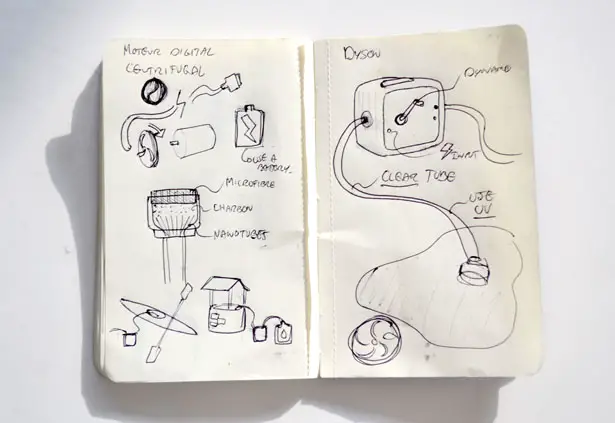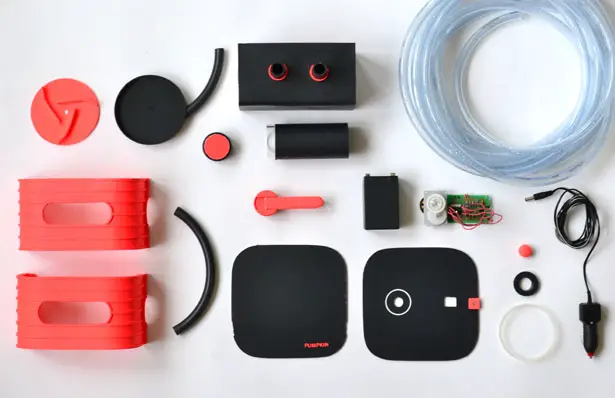 ---