Getting ready to impress that cute new join in office by inviting him for some home made dinner? Oops but guess you forgot something? You don't know how to cook! Now what, how to save the embarrassment and make a good impression? Don't worry Hannah Plevin is your guardian angel. She has designed what she calls as Interactive Digital Cooking Aid.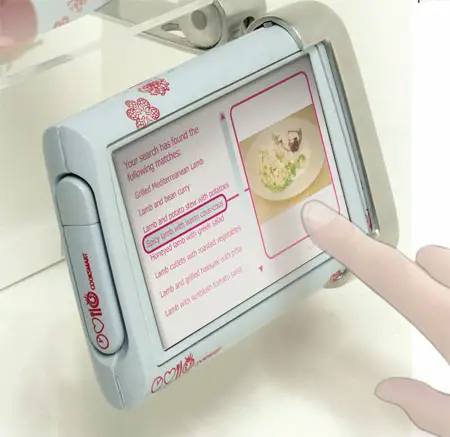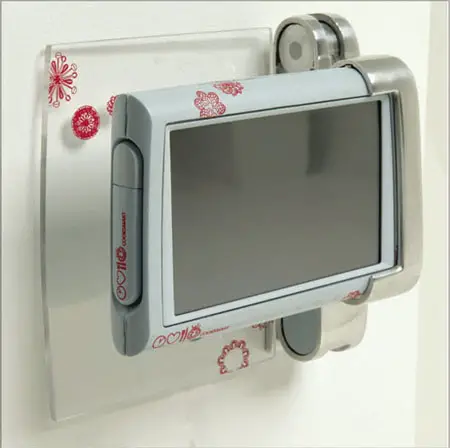 This is "recipe made easy" but with no referral recipe book to look from! The design consists of a wall mounted foldable device with a fully adjustable removable screen and a scale. The scale has a capacity of handling 2 kg portions. Users can download the recipe from the internet and uploads it on to the portable screen using the USB stick or Wi-Fi. The touch screen interface is used to access the stored recipes. Also one can use the meal planning functions, the interactive cooking mode with step by step visual instructions and weighing scales. Thus, it ensures healthy and measured cooking.
Of course apart from saving you the embarrassment the device also encourages healthy eating and no wastage. Not just that, it also helps you to maintain that calorie conscious diet you always wanted to follow. It is interactive, easy to use, fun and friendly and does not occupy much space. So go ahead and cook confidently!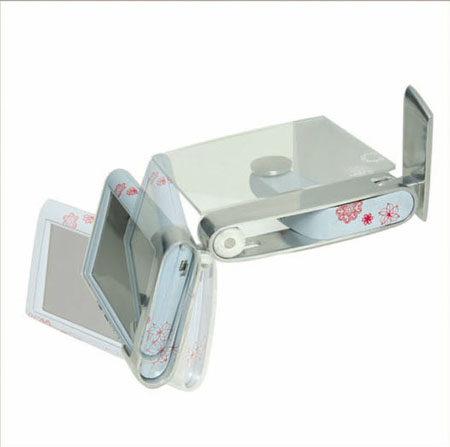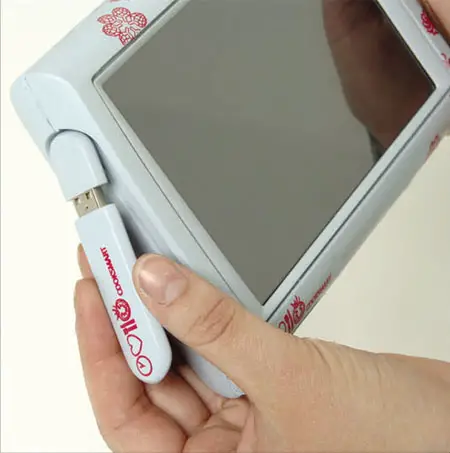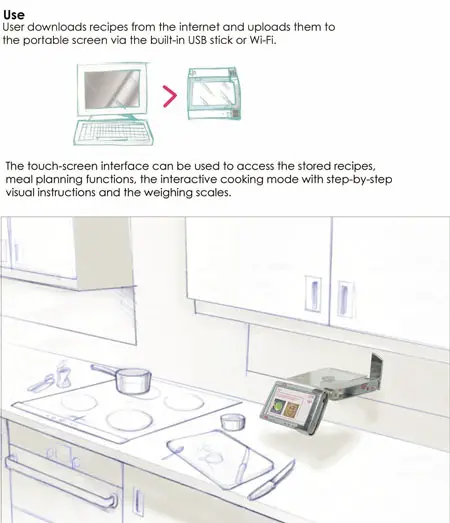 Designer : Hannah Plevin
---
Futuristic and super compact vehicle has been designed for Bogota in 2050, it's called Tempo. Tempo is an electric automatic vehicle with capacity of 2 passengers, it'll be used as public transportation system with fully connected network. This project aims to cater individual needs and makes connection with the public transportation system, this vehicle would take its user moving around the city.
Tempo features dimensions lower than Renault Twizy yet with the same capacity. Just like a tandem bike that is 2-meter long with 80cm width as distance between elbows of the cyclists, this vehicle offers you the same space.
Designers : Alejandro Otálora and Santiago Salamanca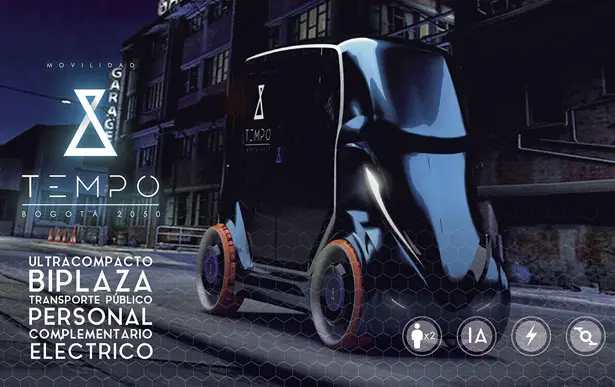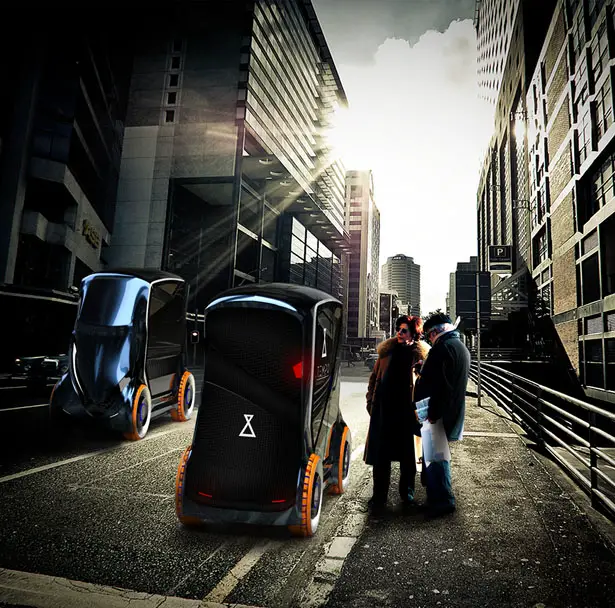 Even though Tempo is 100% electric vehicle, it can be assisted with pedaling. This unique vehicle can offer its passengers different activities along the trip, encouraging daily exercise to win some points and competing with other users that are riding the same public system. This fitness incentive could stimulate healthy habits in the life of Bogotanos.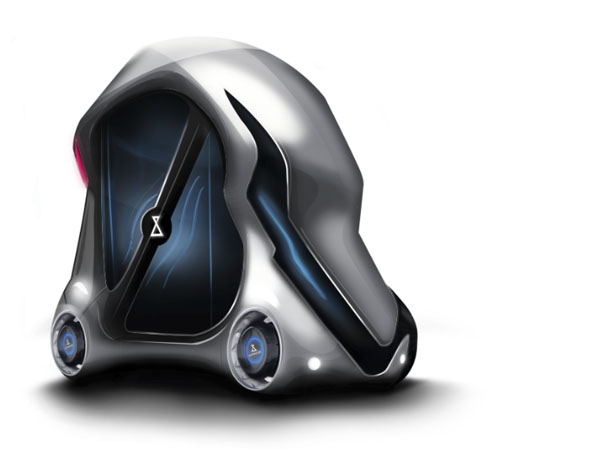 Tempo is equipped with Head-Up display, this interface combines different voice commands with holographic projection that provides different information to give optimum travel experience. The internal system is connected with NAVI, thus, allowing this vehicle to always in contact with system's central, providing additional services to extend the range and interaction coverage of the user.
The omnidirectional wheels are the same ones used on industrial robots of KUKA industries. This wheel has bearing multidirectional system that includes an internal suspension with independent electric motor, thus, reducing the total vehicle weight. These wheels allow Tempo to spin over its own axis, making it easy to move in any direction.
More images of Tempo Futuristic Mobility: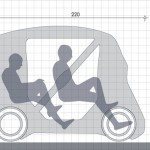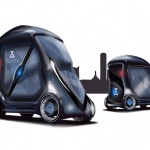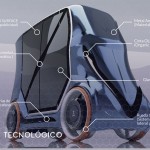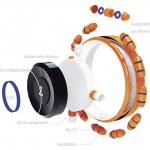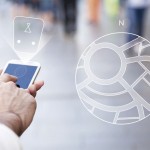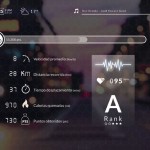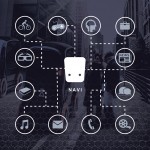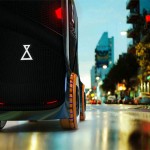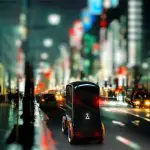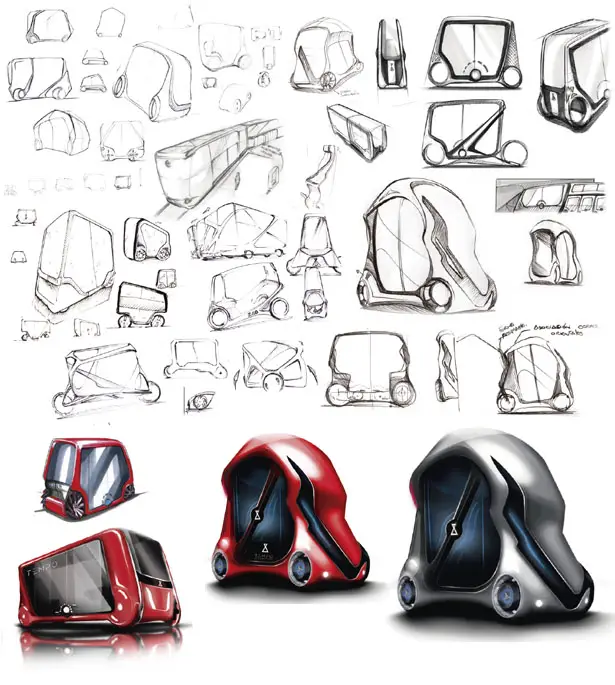 ---
Renew is an innovative concept steamer that features two steam blades to clean and refresh cloths effectively. With the combination of an infrared scanner and Radio Frequency Identification (RFID) system, this concept gathers information about a cloth from particularly designed clothing tags. It offers comprehensive safety and stop working if an anonymous object is detected. It features an OLED touch screen input taking mechanism that will allow users to operate the steamer and learn about their clothing. Renew is made of recycled glass and aluminum and can save a considerable amount of space of your home interior with its compact size which is only 25% of the current washing machines.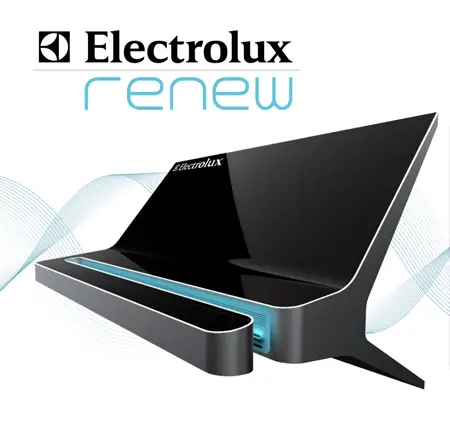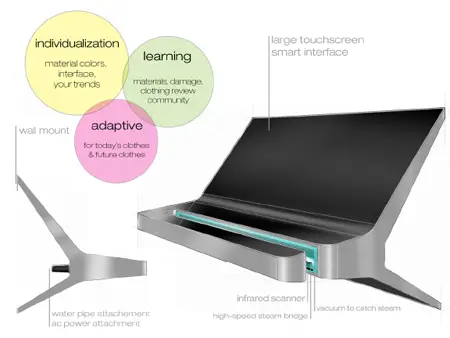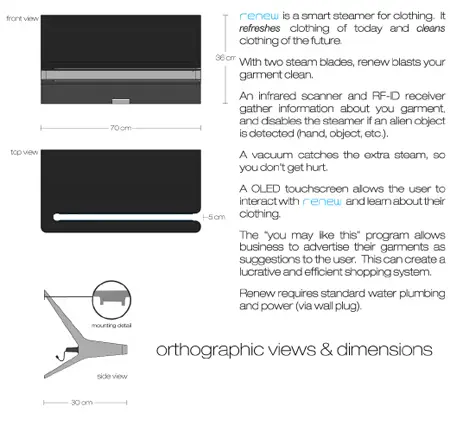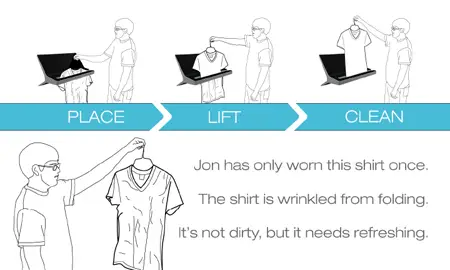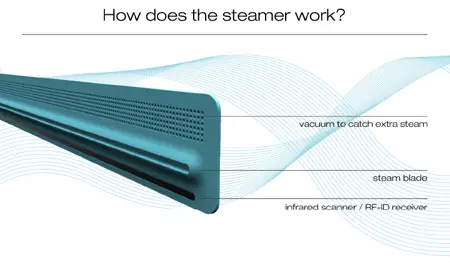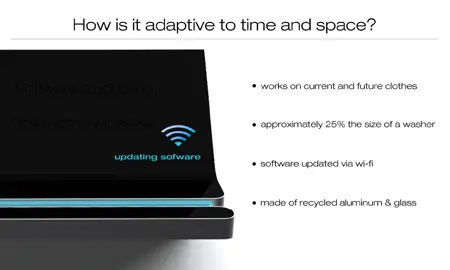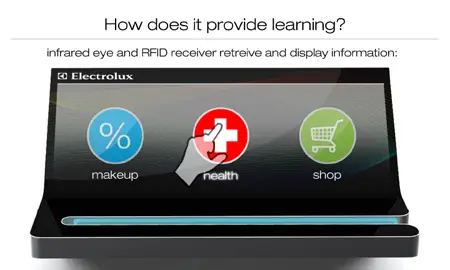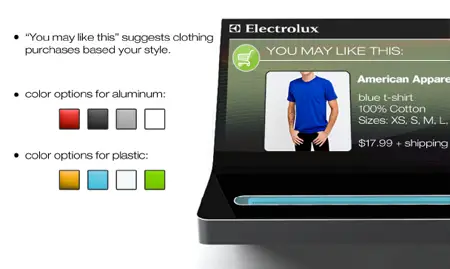 Designer : Louis Filosa
---