For the love of cooking, you can share this love to children using "Kitchen Kids" concept. It's a series of kitchen tools which are specially designed for children age 4 to 7 with a simple mission, to encourage children to understand more about food and its preparation, prepare them to have healthier lifestyle in the future. According to some researches, children who are involved in the preparation process of family meal usually have better and healthier lifestyle as adults. Unfortunately, there are not many families that ask their children to participate in this process due to so many potential dangers that can happen.
Designers : Josefine Bentzen and Charlotte Skak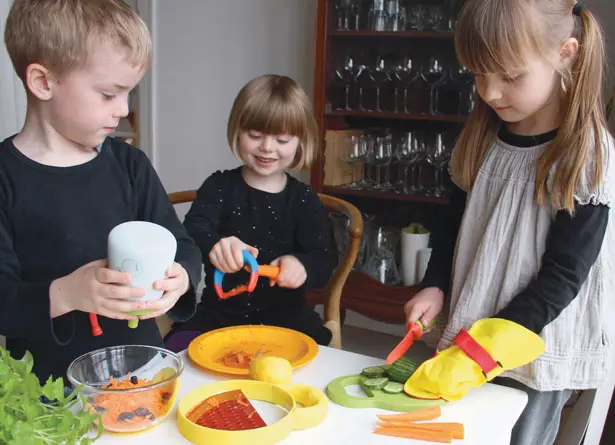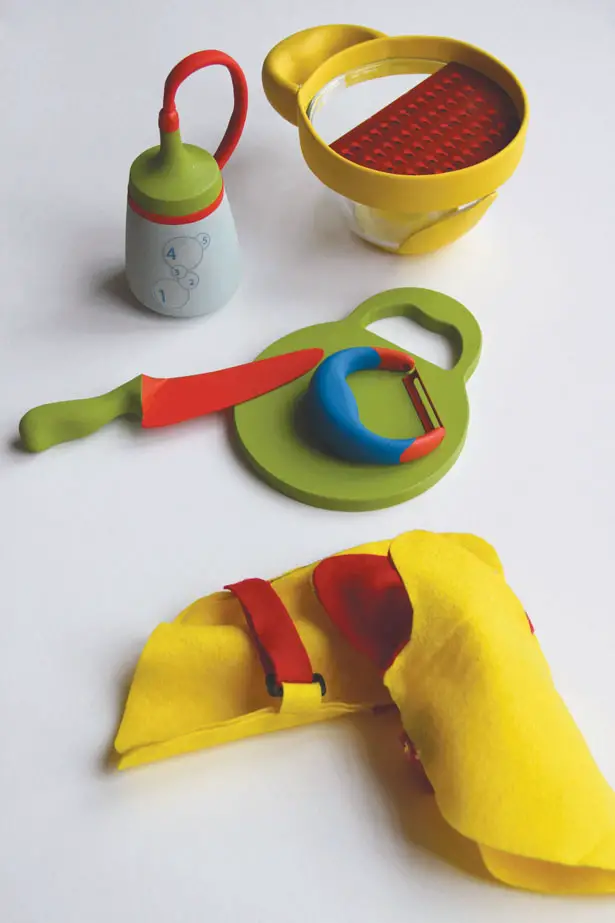 Kitchen Kids series offers a better way to teach children about food. This series consists of a knife, a chopping board, a vegetable peeler, a grating bowl, a mixing bottle for dressing and a protective mitten to ensure children safety when they use sharp objects. This will certainly give parents peace of mind. The unique color method provides clear distinction between which areas are safe to hold and which are dangerous (hint: red color for "dangerous"). The handles of these kitchen tools are made with rubber with a characteristic shape that supports with grip. Even the grating tool can be fitted with a transparent bowl to catch the grated food.
We can teach children that we live in the world where not everything we eat should be fast food or canned food. Kitchen Kids concept provides our future generation with fundamental knowledge of preparing healthy meals.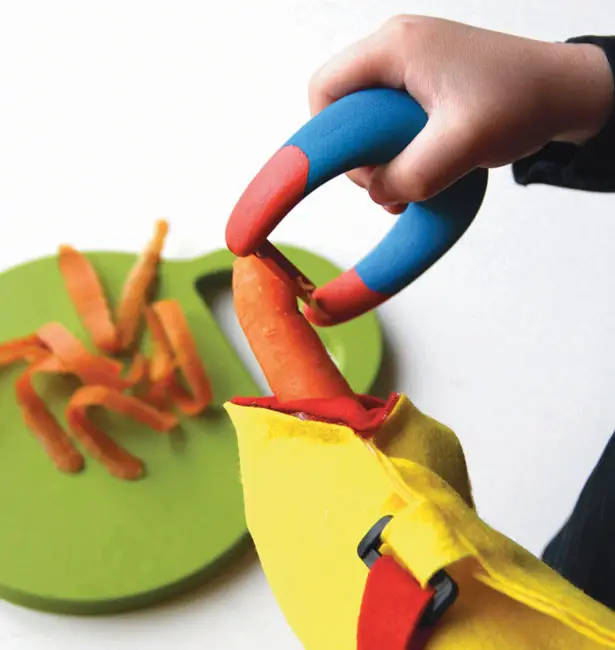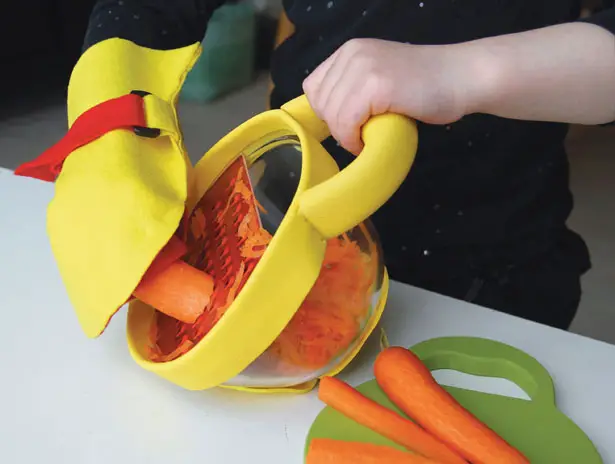 ---
The Veritas RS III has either a BMW sourced 480hp V8 or a 600hp V10 engine and therefore, the car achieved the incredible 0-100km/h acceleration in just less than 4 seconds. Top speed of this car has been recorded over 200mph and the price will start from $375,000. Both the front and rear view of this car is brilliant and quite confusing as a speedcar. This left hand drive car has room for only the driver and the seat is also placed quite in a distance from the hood. There is only one rear view mirror, placed in a wired position, in the middle of the car just beside the driver. Placing the exhaust pipes has been done quite weirdly too, on the car's backside just over the branding.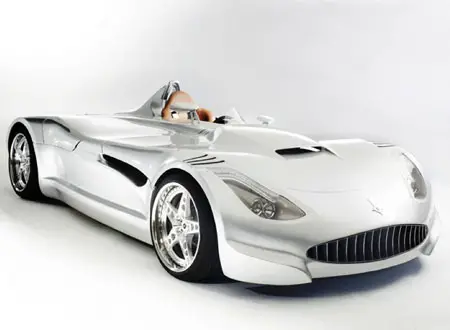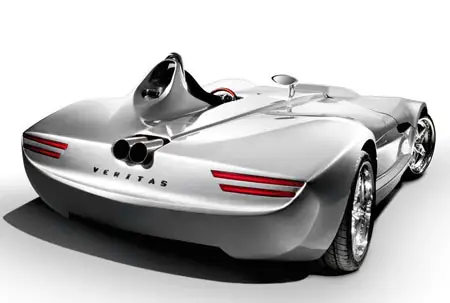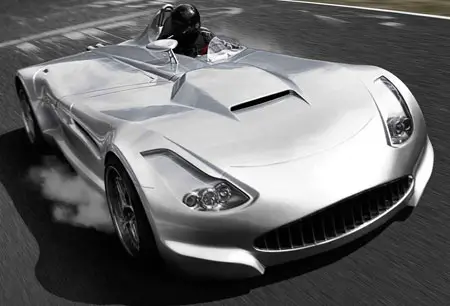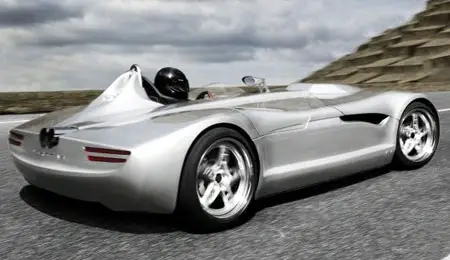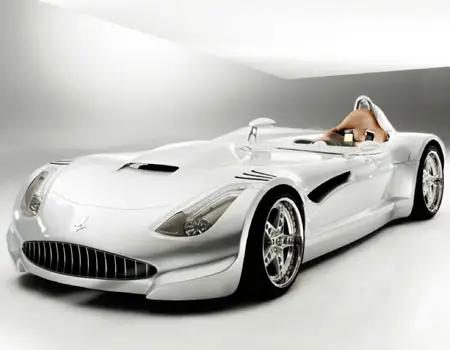 Designer : Veritas via [AutoBlog]
---
This Citroen concept car has just entered from future for all Citroen 2CV lovers. This concept is designed by David Portela to present a classic model. You will get what you can expect from Citroen 2CV such as the same curved bonnet, hunk sides, roofed rear wheels and much more. Not only this, this futuristic robo-car also features modernistic panoramic windows and steampunky exteriors. Once you have this on the road, you will surely have a feeling of uniqueness and unbelievable. So, get ready to give a modern look to your old Citroen 2CV and just zoom…!!!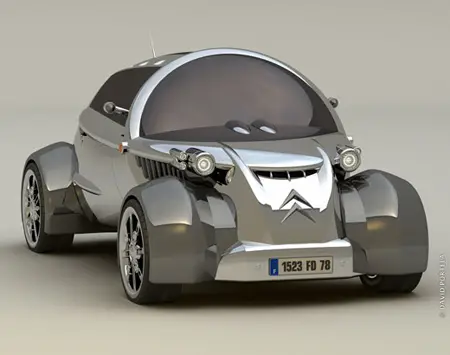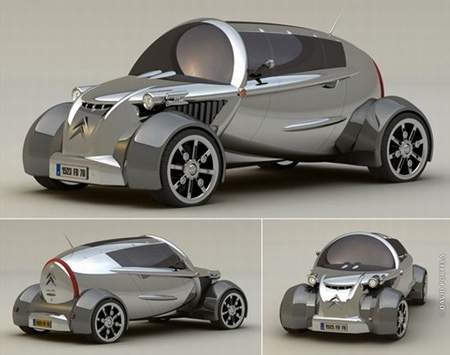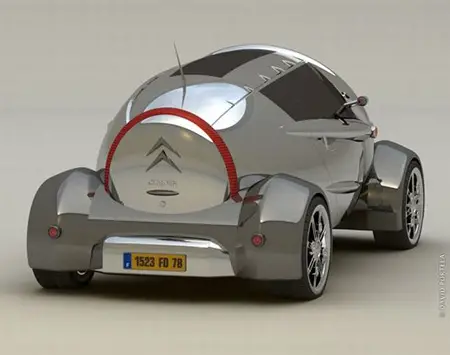 Designer : David Portela via AutoMotto
---