During ancient times, people used to read time with there bare eyes by observing the position of the sun. Later on, through various developments, we are now using time devices to read the time change, but still our eyes are the key witness of the changing times. WITness is a concept timepiece that was built to demonstrate the unavoidable relationship between the eyes and the time. This device can be powered up by pressing the side buttons for 2 seconds and it will go back in standby mode automatically. Standby mode is designed to save energy by using only 35% of the LED power. It comprises a flexible bracelet type watchband and a quick locking system for easy and efficient wearing.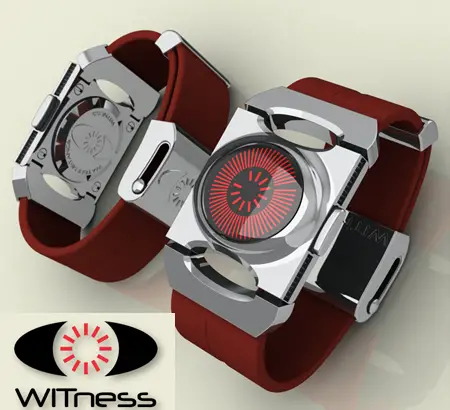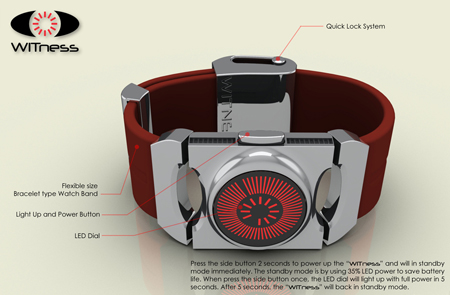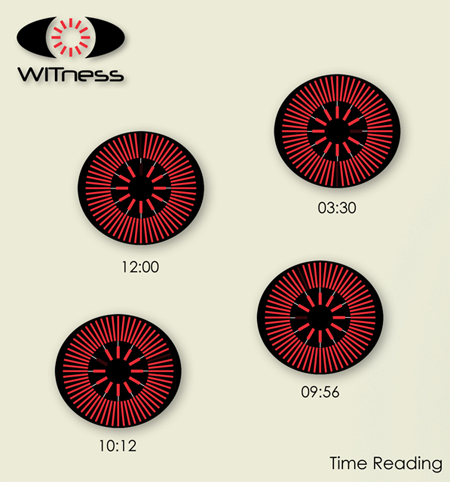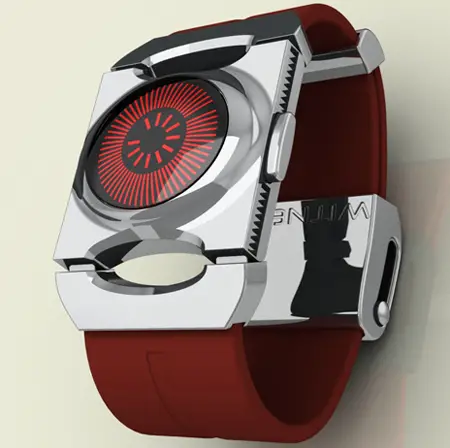 Designer : Hay Heun
---
Sway will make you think twice about movement. Sway combines thrill and performance of leaning into turns just like a motorcycle, but this time, you don't have to worry about falling over like when you ride two wheels vehicle. Currently in the market, we already have tilting three wheelers, however, they are offered in very expensive price and complex structure. This unique sporty tilting three-wheel electric vehicle has been designed to meet the needs of a tilting trike that is not complex or over-priced, yet still offers a various advantages over a two wheeler. It was started as a senior thesis of Joe Wilcox and eventually has turned into Sway.
Specs:
At this time Sway uses a 20AH 60v LiFePO4 battery pack producing a 10 mile range. In production we are hoping to scale this up to 60AH for 30 mile range.
Charger is a 60v/5a trickle charger that takes around two hours to fully charge from a 110v wall socket. Charge time can be reduced drastically with larger chargers. LiFePO4 batteries can be charged very rapidly if you provide enough juice. Sway will be a street legal moped-class vehicle. Some terrains are better than others, but as you can see from the video, it is very versatile.
Designer : Joe Wilcox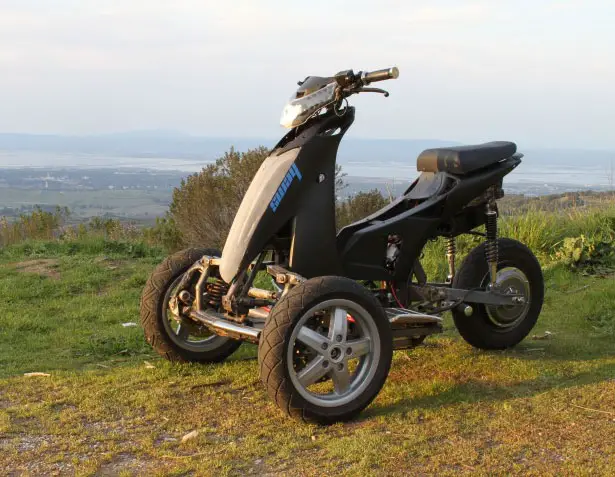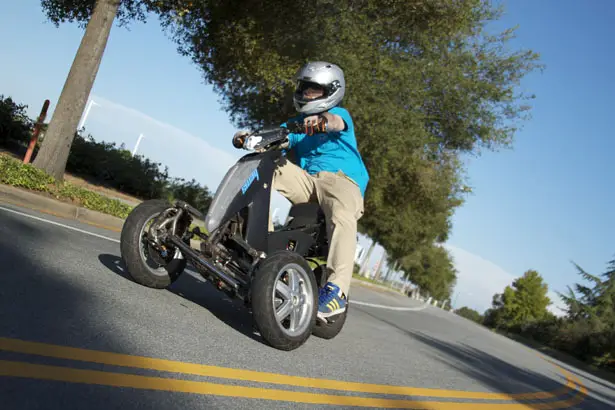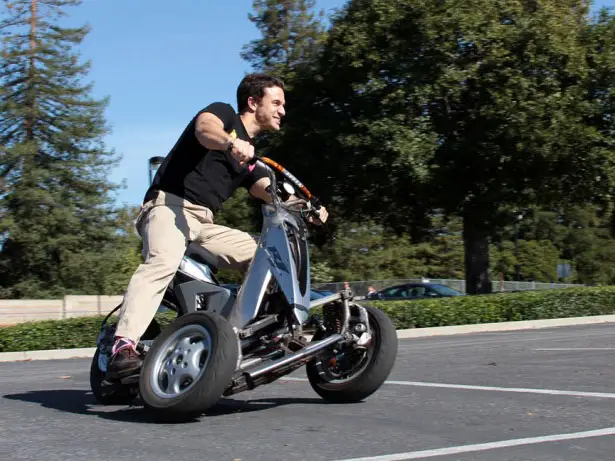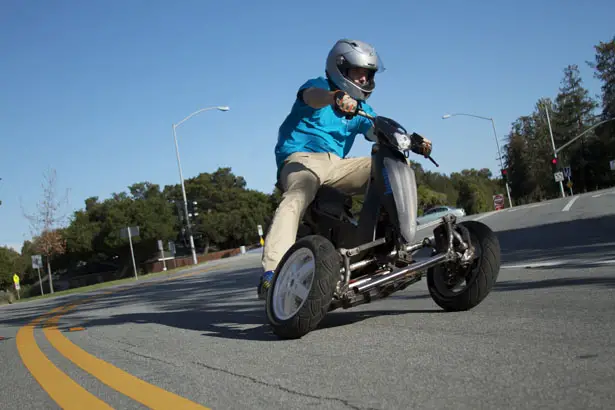 ---
Mercedes Benz SILk is a degree project of Hyoungsoo Kim, a transportation designer. Based on today's technology where cars are headed at, in the future electric cars would dominate the road. Therefore, this designer decided to create a new and distinctive brand image for Mercedes without losing the connection of existing Mercedes design. At the same time, the final design of the car should aim at improving the pedestrian safety aspect from the car itself. The name of this vehicle was inspired by the softness, elegance, and mystery as well as the lightness of silk material.
Designer : Hyoungsoo Kim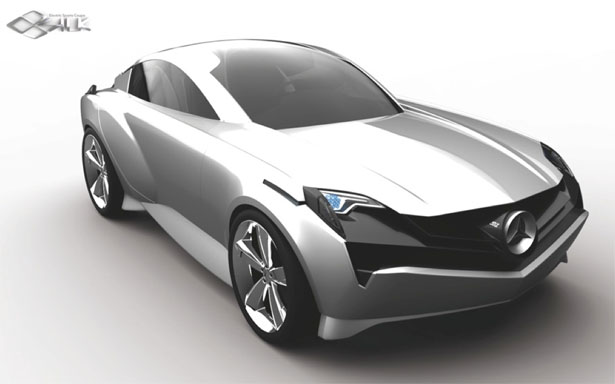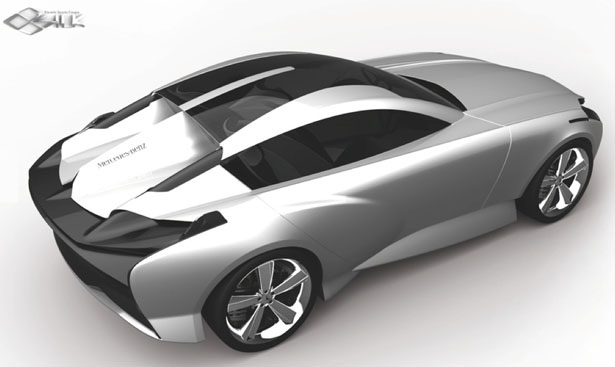 The final result that you see here is the form of a 3-seater electric sports coupe concept. It features the same wheelbase as the existing Mercedes SLK but the design moves away from the conventional 2-seater to 3-seater approach. Mercedes Benz SILk is aimed at enthusiastic consumers who want something more than a conventional/compact vehicle but still an efficient and eco-friendly vehicle.
The Mercedes logo at the front of the car is packed with a powerful HSS speaker and integrated with sensors at the four corners of the body to detect pedestrians. Mercedes Benz SILK design represents a new design language for future Mercedes sports cars yet still linked to the current design language.
From Hyoungsoo Kim :
The method I followed to arrive at the final design was scattered and confusing at times. But I managed to stick to my timeplan. I started with an initial paper mockup for the interior scheme which was inspired from interaction of positive and negative surfaces. Then researched for areas of improvement and potential problem in current day electric vehicles and what can make Mercedes a distinctive player in this segment in the future. With this research as backup I tried to grap the existing Mercedes design language and develop it to give Mercedes electric cars of the future a distinctive design language. After long hours of sketching I created a rough cad model in alias and then sketched on top of these mock-ups to further develop the form. This was followed by making blueprints with the current generation Mercedes SLK as a base. Then I sketched the interiors and the details and investigated the connection between exterior and interior surfaces. After this I created final CAD model in alias and tried to achieve A class surfaces which comprised a major part of the design process. After this I created animation to depict my concept and how it works. I tried to perfect the storyline of the animation to convey the intention of Mercedes Benz SILK design.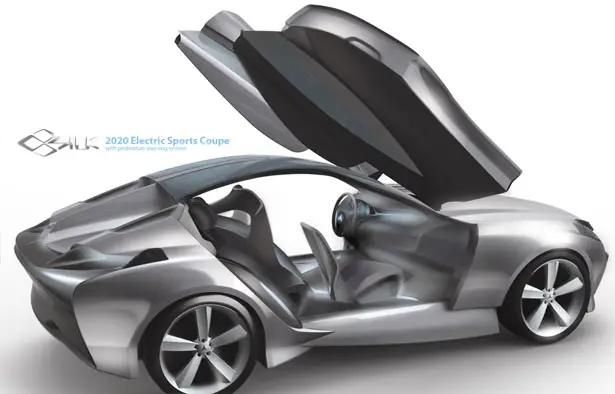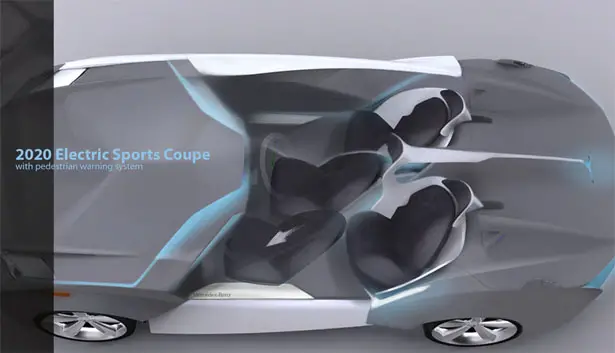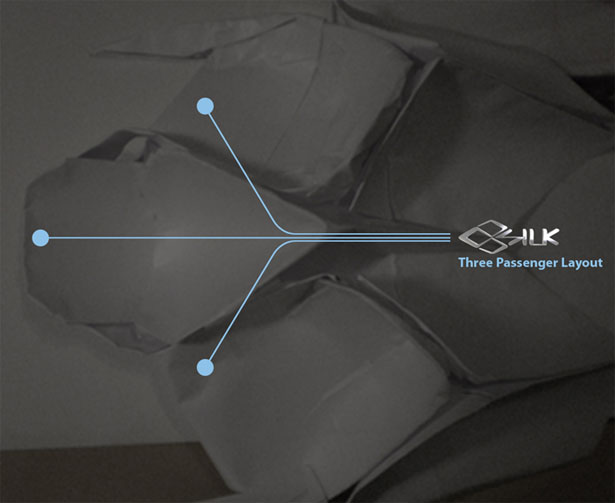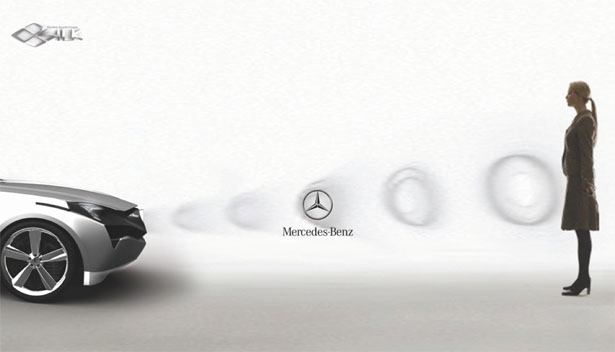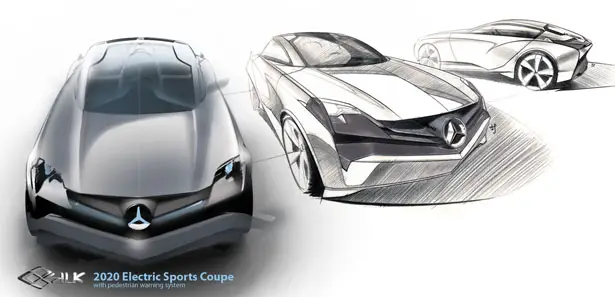 ---