With the sunrise orange color and the perfect white shades, the Tequila sunrise bicycle is really offering an ideal visual according to its name. Even you can compare the body of this bicycle, made of laid fiberglass over steel frame, with a rising sun. During giving the final shape, fabrication of the bicycle's body has not been done with molds; rather the designer chose to put fiberglass over the top expanding foam. This bike may not seem quite ridable at the very first look but the designer has worked hard to make things easier. The curved handle allows the rider to maintain a comfy sitting even though the distance of the seat from the front wheel is considerably longer.
Eye Candy is a green bicycle with an innovative design and all steel body, ideal for all range of riders. The bicycle was designed to keep a lightweight bike concept in mind and therefore, it doesn't include any unnecessary body parts. This candy green painted bicycle includes completely functional tail lights in the back pods which maybe the most uncommon feature of a bicycle. Besides, it has grilles and hand made backrest to ensure the riders comfort and fork support in the wheels to offer better durability.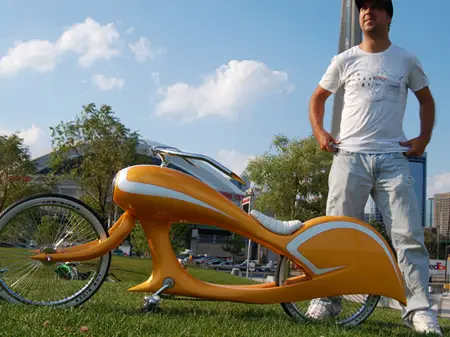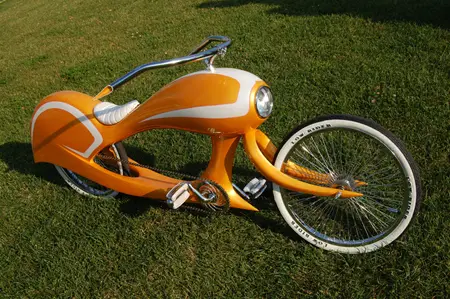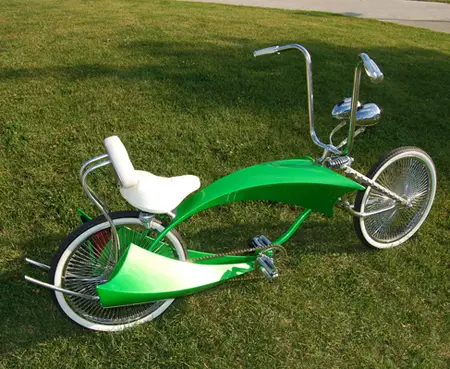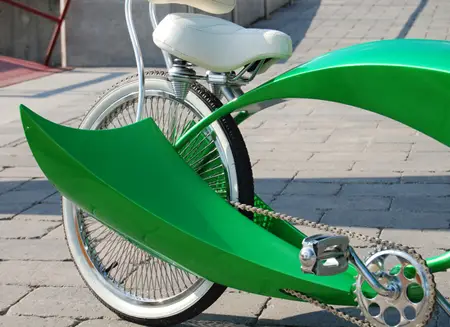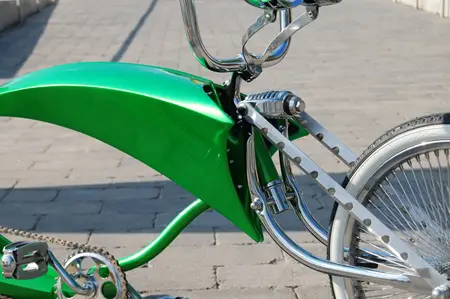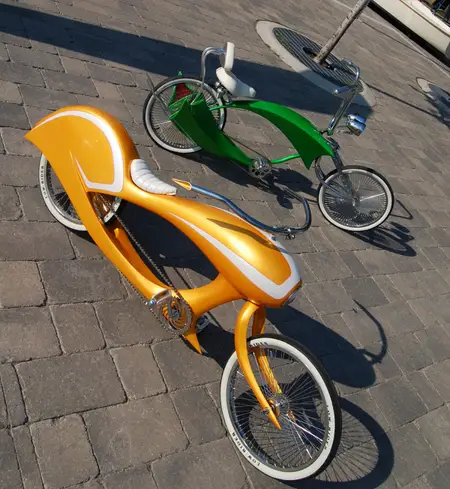 Designer : Jason Battersby
---
Here comes something useful and creative for your garden furniture. Gargantua is a multi-functional garden table that can accommodate 8 people at one time. There are 4 benches that can be deranged and replaced by a wheelchair or a highchair. You can install its benches according to your height. If all the benches are in the highest position, this table can accommodate 12 people but you would require some extra chairs for this. This multi-functional table can be used for family gatherings, small get-together and kid's party. This beautiful creation is made up of stainless steel, teak and gal vanished metal. It serves as a perfect combination of comfort, quality and functionality.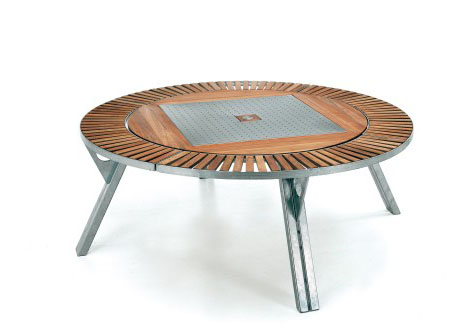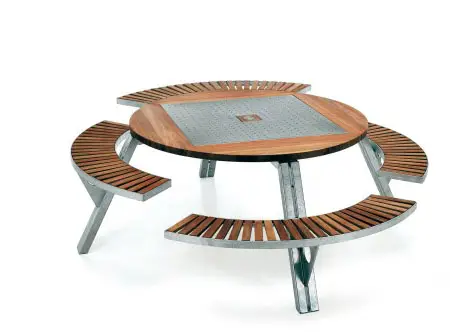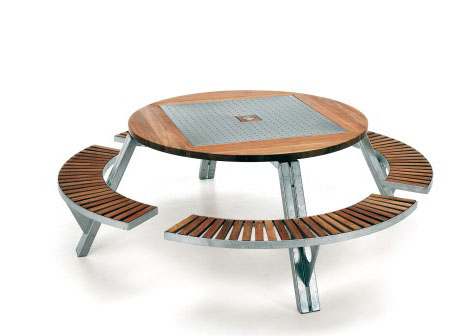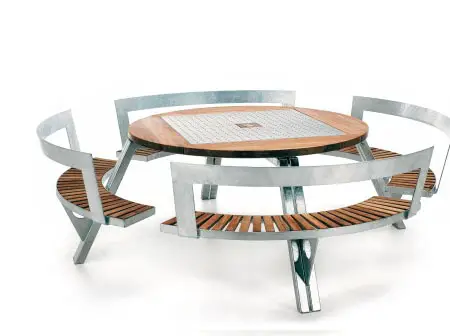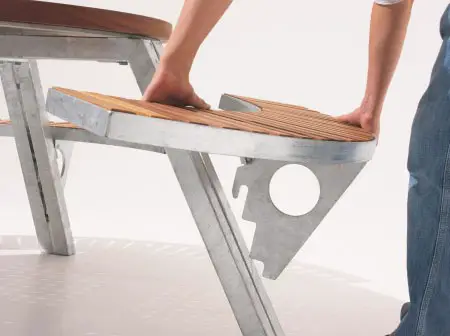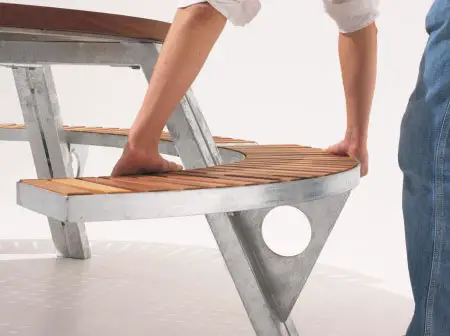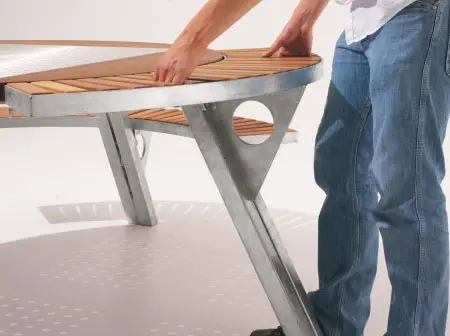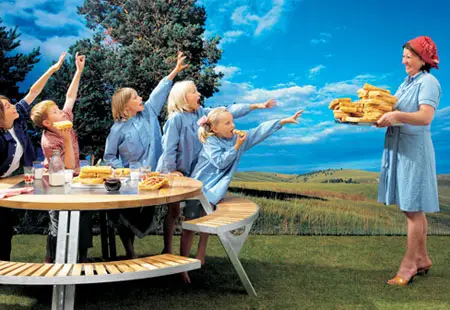 Designer : Extremis via HomeDosh
---
Modern configurable Kiffy Urban Tricycle makes it perfect to ride when you want to move around the city and shop. This vehicle has been designed by 360 Patrick Jouffret (agence 360), a French design studio, for NP Innovation. It's a tricycle that tries to tackle urban problem that we might have to deal, that is, carrying bulky items while still be able to maneuver around on the street and avoid heavy traffic.
This vehicle concept has been designed to keep necessary proportions, mechanism, and easy-to-disassembly feature. You can carry books, a pot plant, a guitar, multiple water bottles, etc. Essential components of this tricycle are hydraulic breaks, transport plate, flash folding system, 2-speed reverse gear, and collapsible pedals.
Designer : 360 patrick jouffret for NP Innovation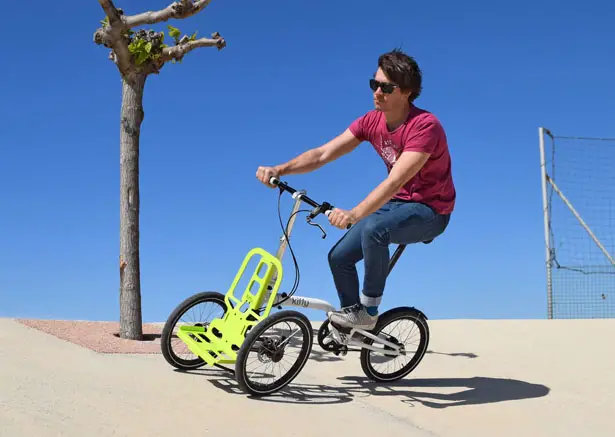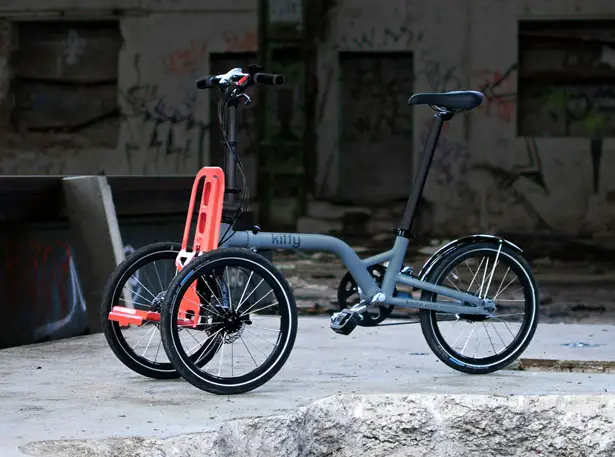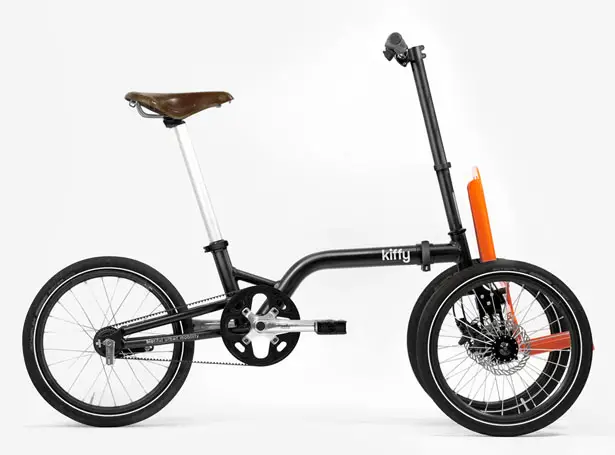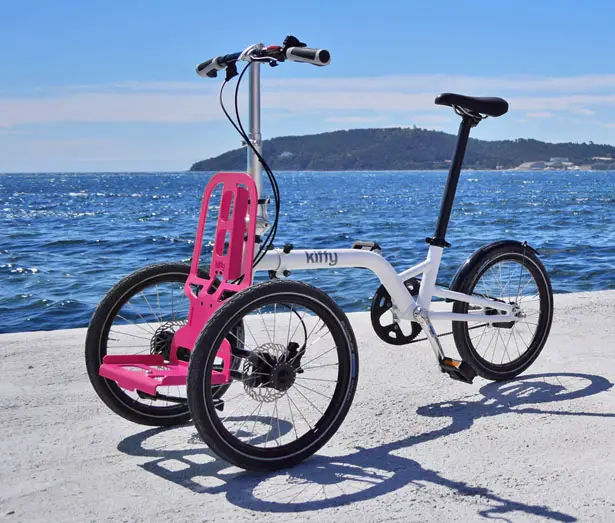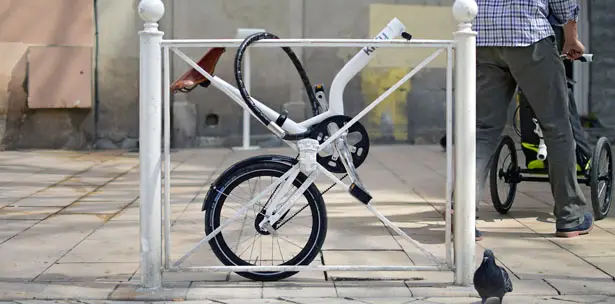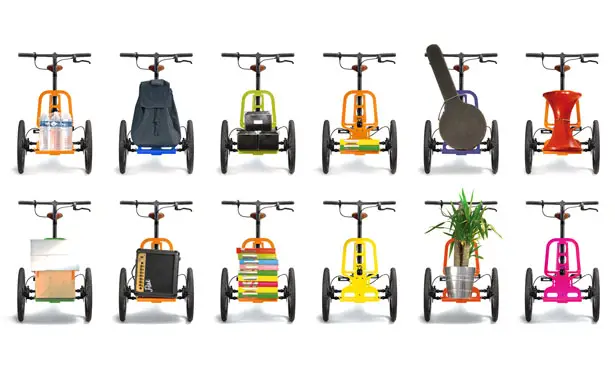 ---