Fraser Leid has submitted his latest concept design proposal for Alessi. Conique is a unique toaster design, resulting from Fraser's attempt to re-envisage a common household appliance into something with futuristic form. Fraser felt that toasters nowadays share similar characteristics, not much has changed since it was first introduced. After researching into different aspects of how toasters work, Fraser decided to threw the rulebook out of the window and made an attempt to design a piece that holds a never before seen aesthetic with the same functional value.
Certain areas are highlighted as an attempt to improve the current design such as: an angled slot elevation instead of vertical configuration, allowing toast to be easily accessed by user, no more exposed toast slots to create better aesthetic and limit foreign objects from falling inside, more efficient heating element, and remove electromagnet bread carriage mechanism by replacing it with a gradual system, making "pop up" a bit subtle.
Designer : Fraser Leid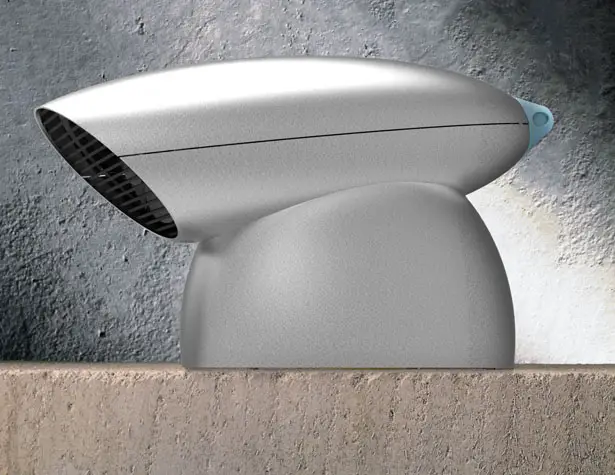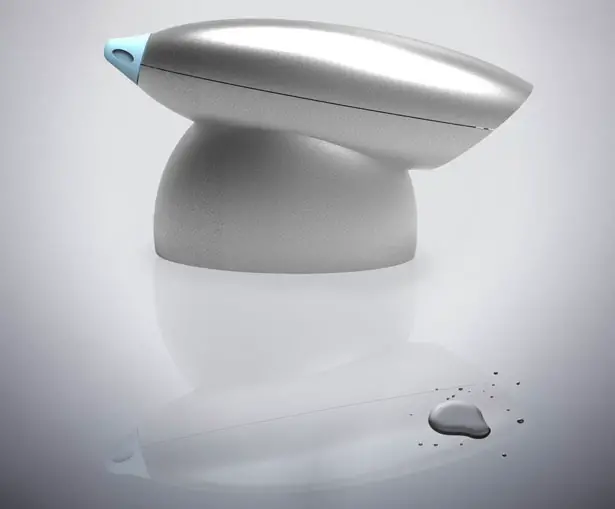 The main aesthetic inspiration behind Conique concept toaster was streamlining of the 1930's. Fraser wanted to produce something that would be more presentable in a kitchen environment, something that you don't need to hide.
The finalized choice is extremely minimalistic, featuring clean aluminum exterior apart from the rear mounted timer dial. Press the canopy cover, it would slowly rise and recede backward as 2 glass ceramic toast slots elevate out of the toaster, presenting themselves at 35-degree angle. Insert the bread and return the canopy to a closed position, the semiconductors then begin to toast the bread. Closed canopy design allows your toast to stay warm for longer period of time. There's a heat sensor located at the rear of the enclosure, it detects the variance of temperature inside the toaster and engages extractor fan when it becomes unhandleable. You can find more cool concepts from Fraser at his portfolio site.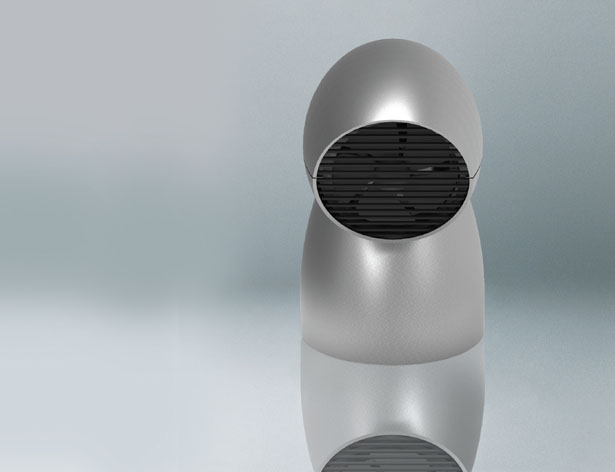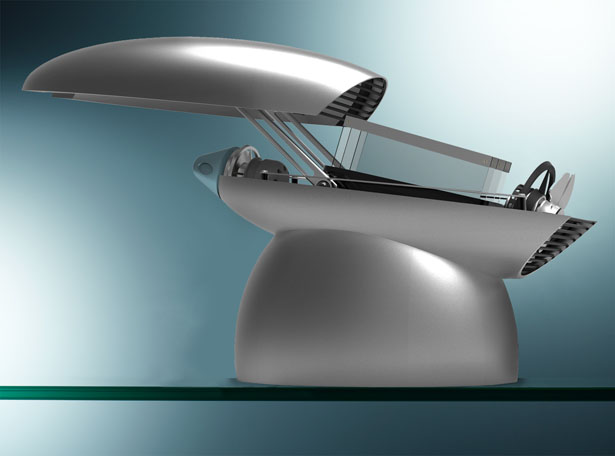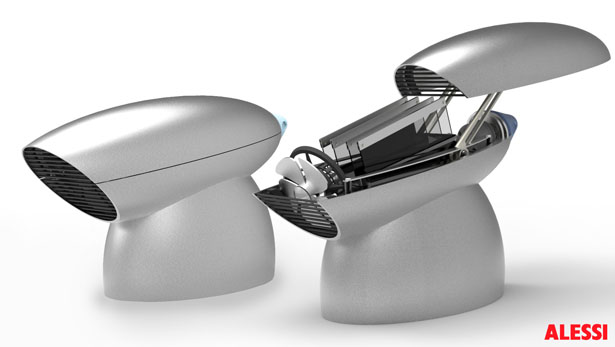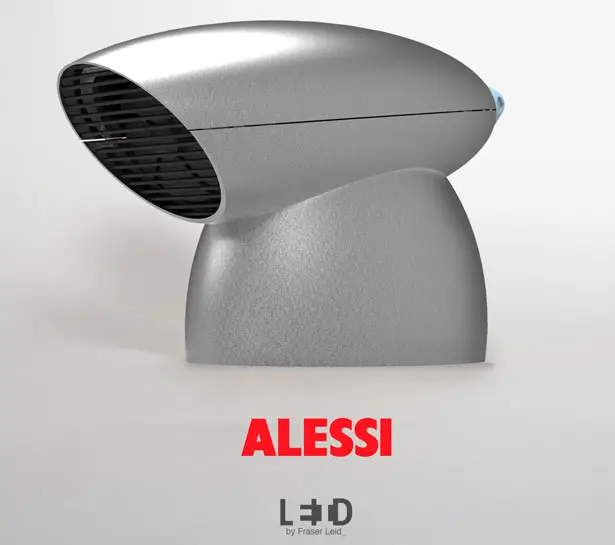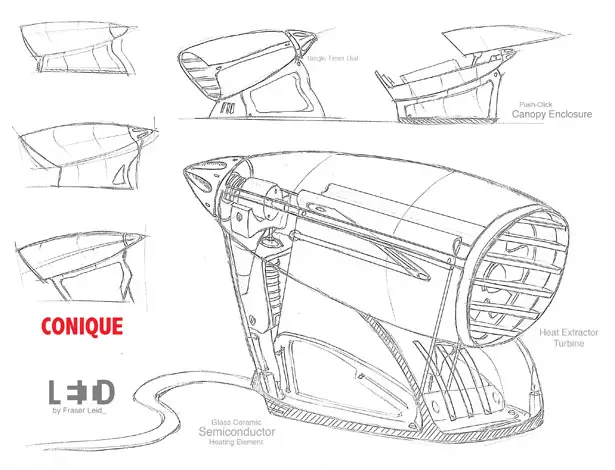 Tuvie has received "Conique Concept Toaster" project from our 'Submit A Design' feature, where we welcome our readers to submit their design/concept for publication.
---
TW Transporter is a single seater magnetic field powered concept vehicle that has been crafted by fascinating the future transportation means. This two wheeler vehicle includes an on-board electricity powered mechanism and an electric engine that can generate a magnetic filed to run the large wheels. The rims of the wheel are suspended over superconducting fluids where the shifting magnetic field creates the required motion to propel the car. Thus, the motion and power generation is nearly noiseless, smooth and green. The seat of this vehicle offers the driver a balanced position in a cockpit and easy operation of the vehicle. There is a port at the back of the cockpit through which the driver will enter or leave the vehicle.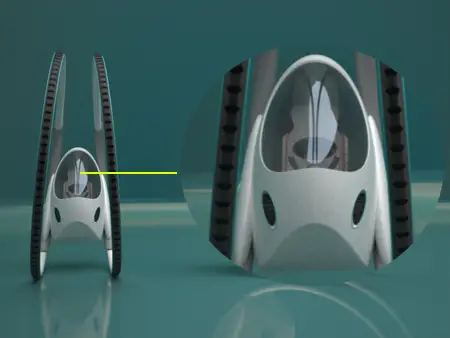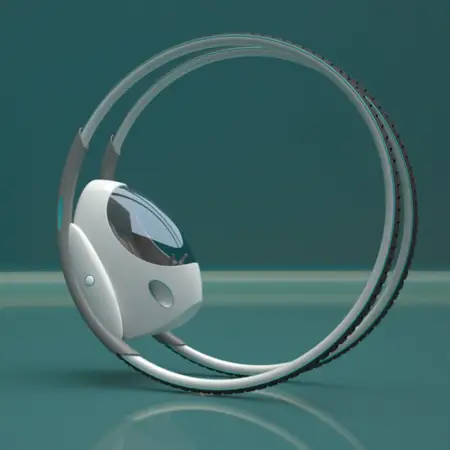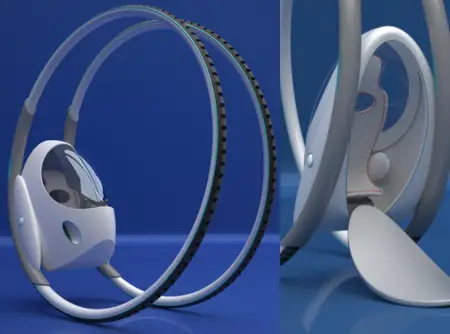 Designer : Harsha Vardhan via [EcoFriend]
---
In order to create better transport for coast guard members doing their routine patrol, SharpShooter rescue patrol electric bicycle was born. Cost guard routine patrol is meant for short-distance area that uses general motorcycle for transport. However, motorcycle can't respond to the accident immediately due to its heavy carried equipments on it.
Designer : Jurmol Yao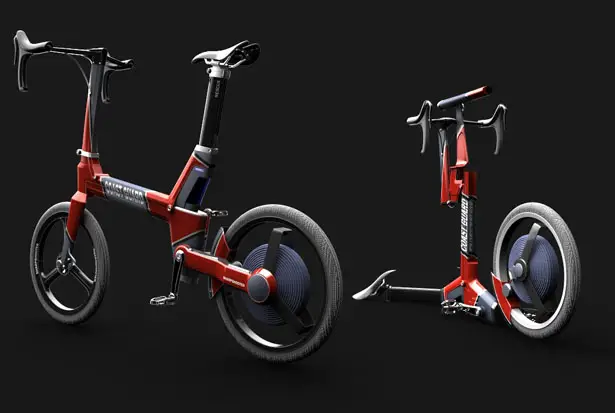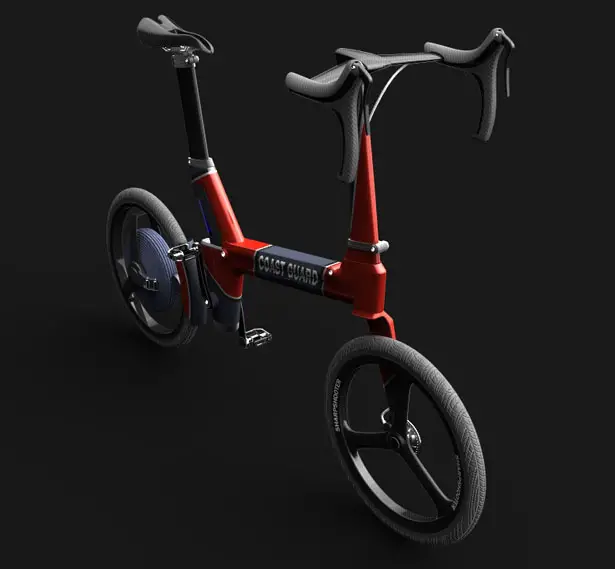 SharpShooter is an electric bicycle which its body can be bent down and turned into a throwing device. This is very helpful when we need to throw floatation device to the victim. Its motor can be used as a winch to retract the rope which located on the hubless wheel quickly and effectively. By taking advantage of the lightness and flexibility of a bicycle, SharpShooter can quickly move to where the accident takes place, also it's more eco-friendly compared to motorcycle.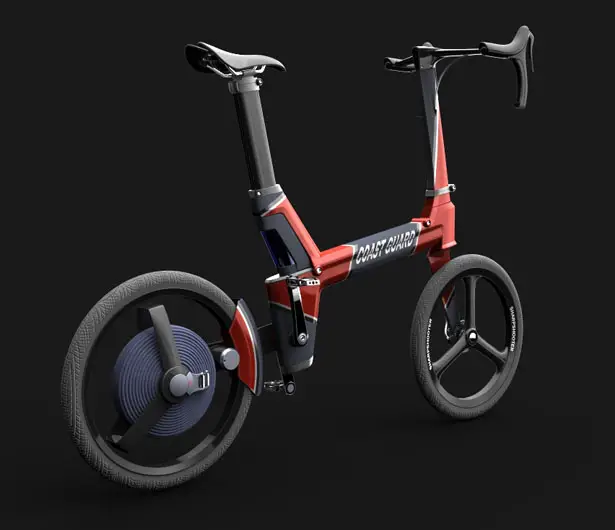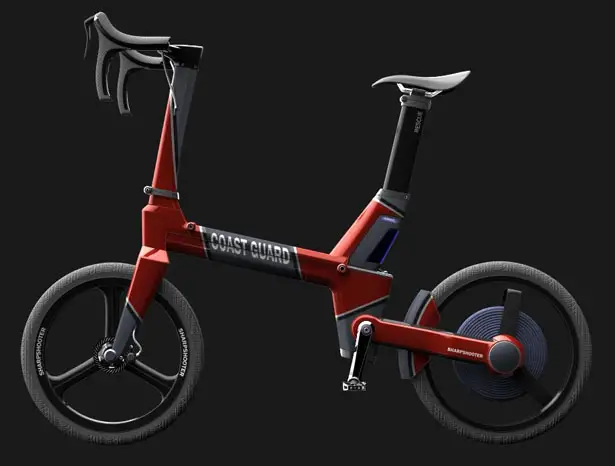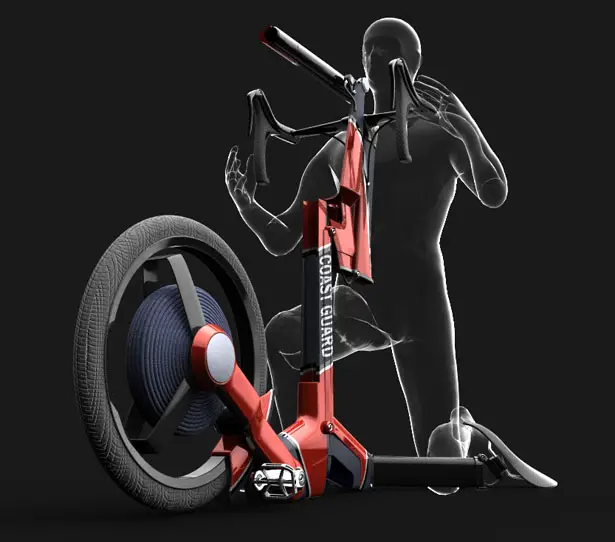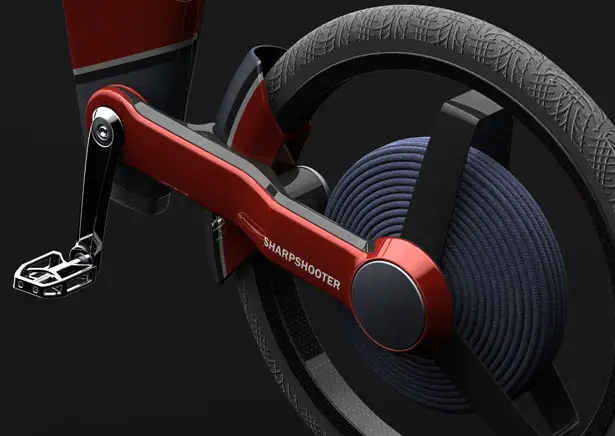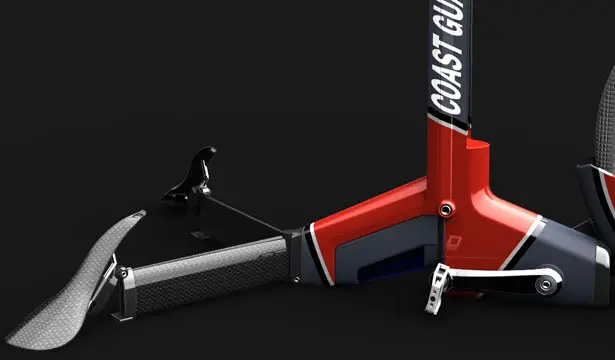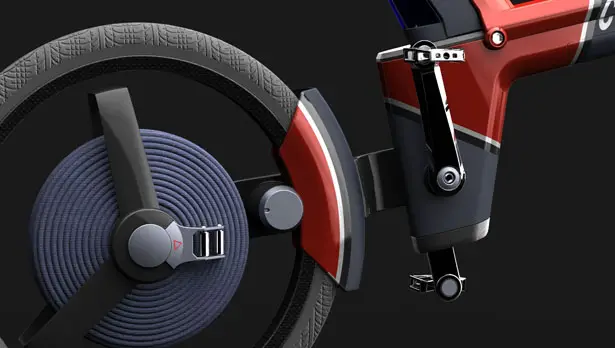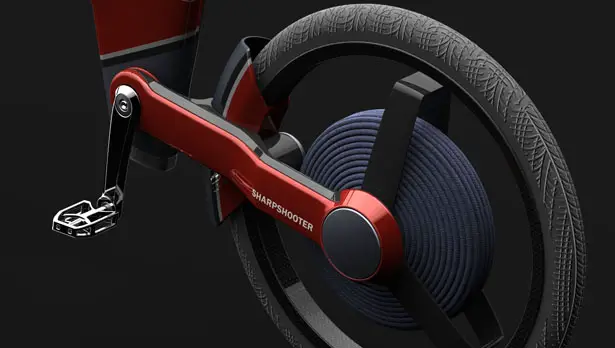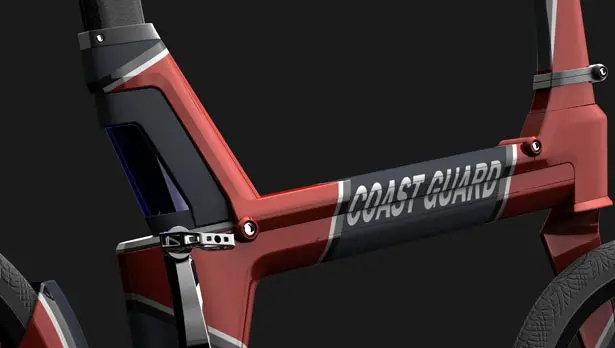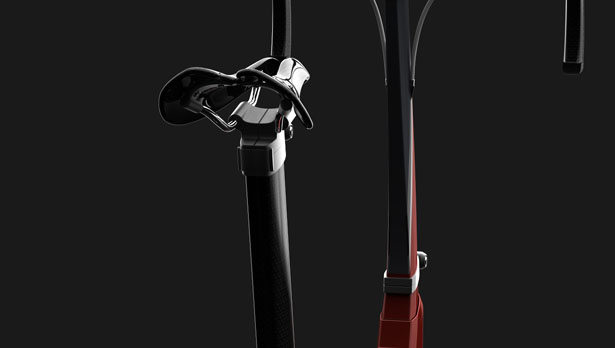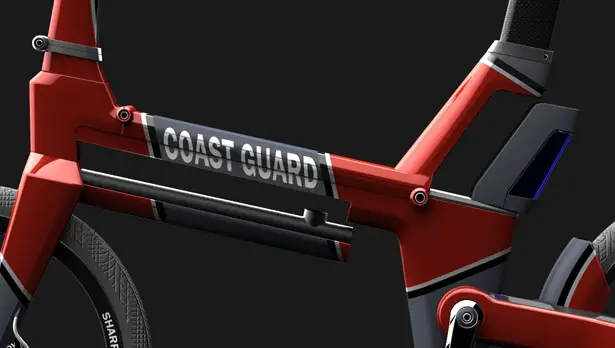 Tuvie has received "SharpShooter Rescue Patrol Electric Bicycle" from our 'Submit A Design' feature, where we welcome our readers to submit their design/concept for publication.
---