Unlike other gadget companies that started with a smartphone then tablets, Amazon started with tablets, tv, then smart phone. Amazon Fire Phone will be released on July 25, 2014 with many cool features to spoil its consumers. Will this phone beat iPhone?
The Firefly technology equipped in this phone allows you to quickly identify printed web and email addresses, phone numbers, songs, TV episodes, and many more. It allows you to find useful information and take action in a matter of seconds. The dynamic perspective is promised to deliver great interaction experience which usually not possible with other smartphones. It tilts, auto scrolls, swivels, and peeks to navigate menus or access shortcuts with only one hand. Its 13MP camera comes with optical image stabilization, it allows you to capture 1080p video through both front and rear-facing camera. The 4.7-inch HD display offers dynamic image contrast with wide viewing angle. Amazon Fire Phone uses 2.2 GHz quad-core Snapdragon 800 processor, combined with 2GB of RAM for fast app launch times, quicker website load times, also smoother multi-tasking.
Designer : Amazon [Buy It Here]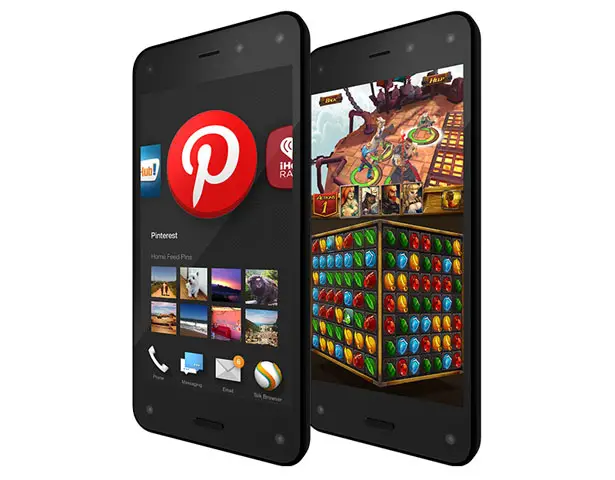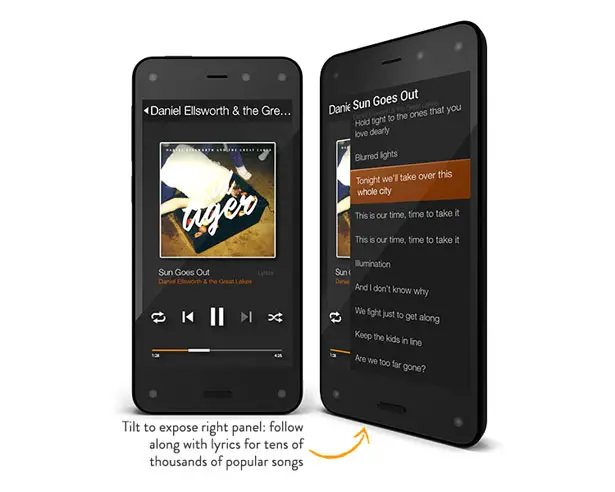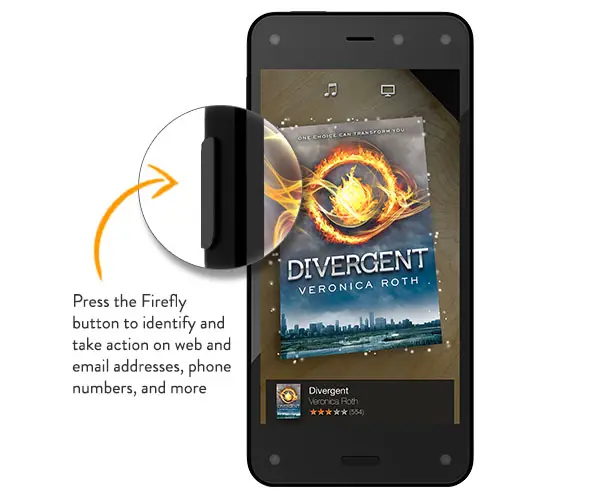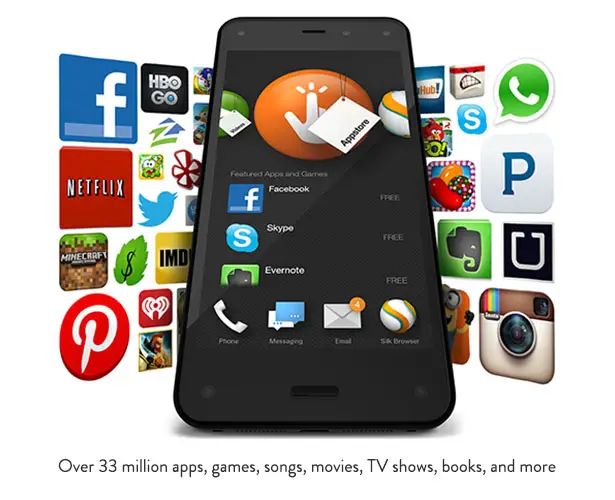 ---
With new and new models and various features of cell phones coming on the market it is hard to choose the best of all. Many of the people do not prefer heavy cell phones. Mimique is the answer to all the prayers of the people who hate heavy cell phones. These cell phones look more like a PDA than a cell phone. Mimique has the tradition of the old school cell phones but yet has a touch of modernisms.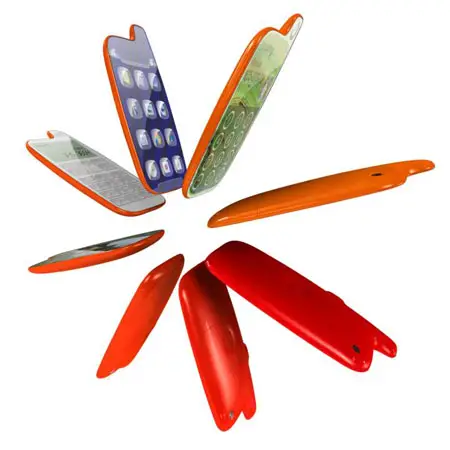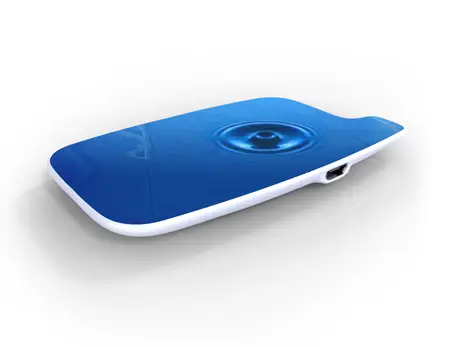 With so many features in it and especially the down loadable up grades, users will never have the need to buy a new cell phone in order to get new features. The "skins" present in it allows the user to change the graphics interface to match their mood or preferences. With the Mimique cell phones, it will open a new phase in anybody's life who ever will use it, especially with the download features and the "skins".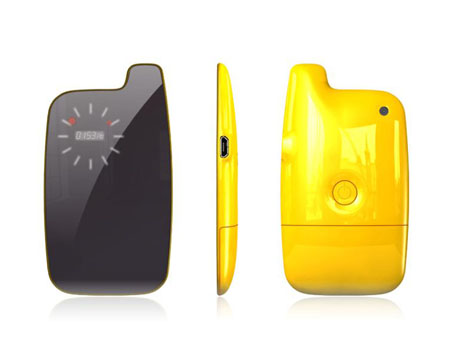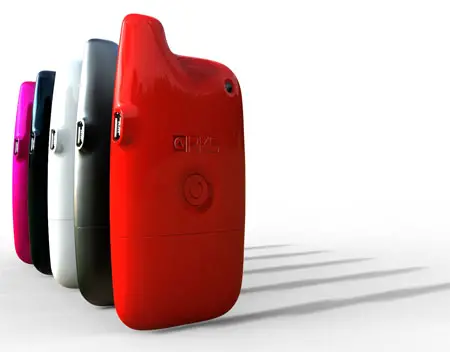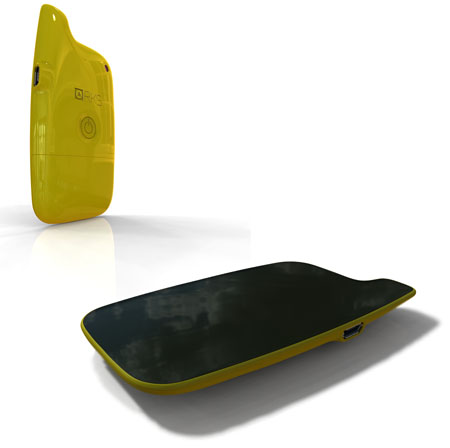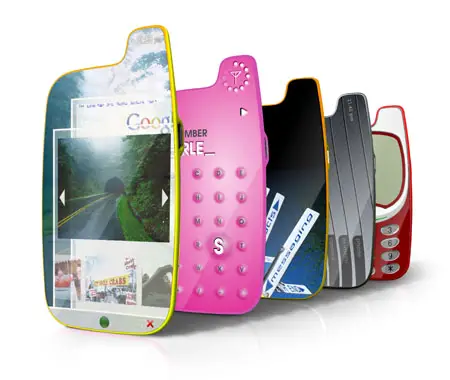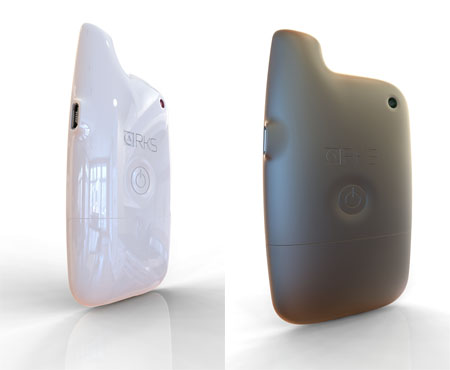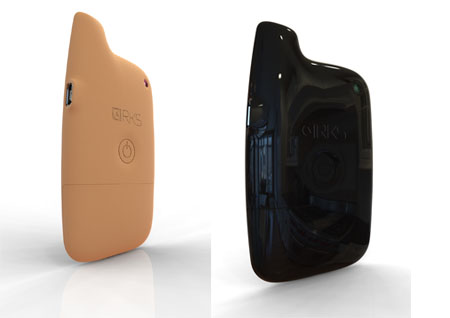 Designer : RKSDesign
---
Toyota has revealed its latest concept sports car, Toyota FT-1 Sports Car. Developed by Calty Design Research, California, this car is the second version of FT-1, it features graphite exterior paint and light, saddle-colored leather, while the first version features bright red color. The original FT-1 concept stirs up sports car enthusiasts as well as automotive world in January with its debut at North American International Auto Show.
This concept car boasts muscular, curved exterior, just like other Toyota's sports cars such as Celica, Supra, 2000GT, and recently Scion FR-S. It offers deeply sculpted intakes and outlets that support its track-ready nature, the dramatic lines look like shaped by the wind. The leather seat of this car is characterized with all natural grain, giving it an authentic appeal. The brown color brings more sophisticated feel and authenticity, a more premium feel.
From : Toyota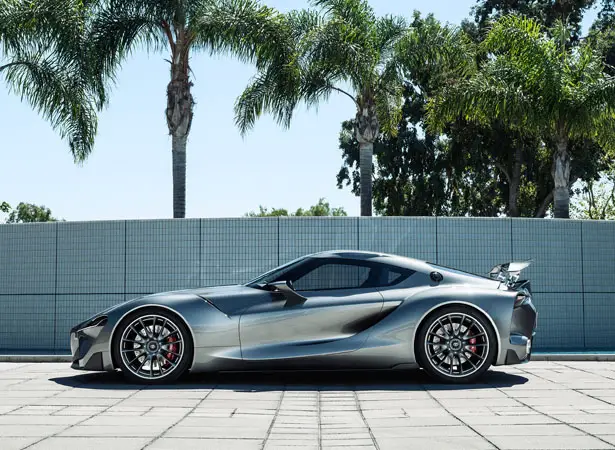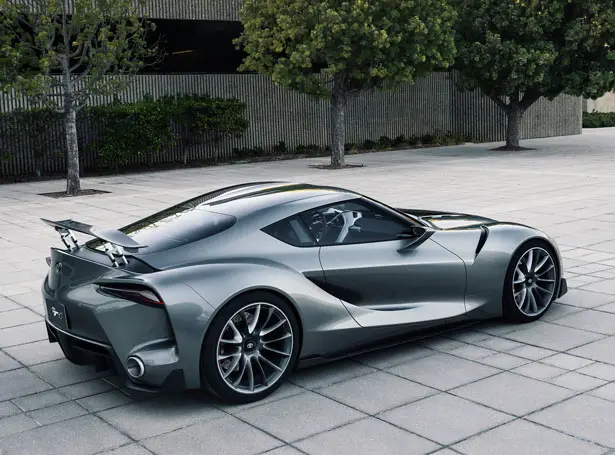 The interior FT-1 was drawn from modern, hi-tech performance materials used for superhero costumes. Sellene Lee was drawn by a movie poster where past heroes wearing bright tights and now they wear modern, advanced-looking fabrics. Together with her team, Sellene Lee compared leather thickness, grain sizes, and textures to get the perfect combination. The raised metal mesh creates ventilation for the seats while giving a more textural, bold effect that creates beautiful combination with its metal accents.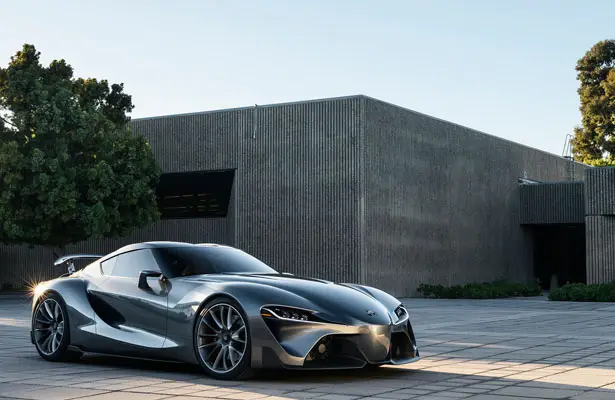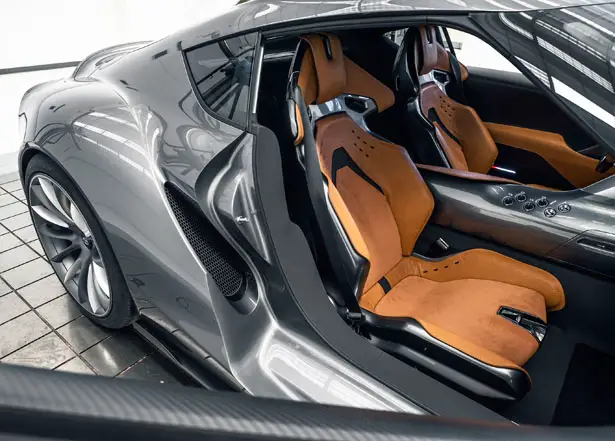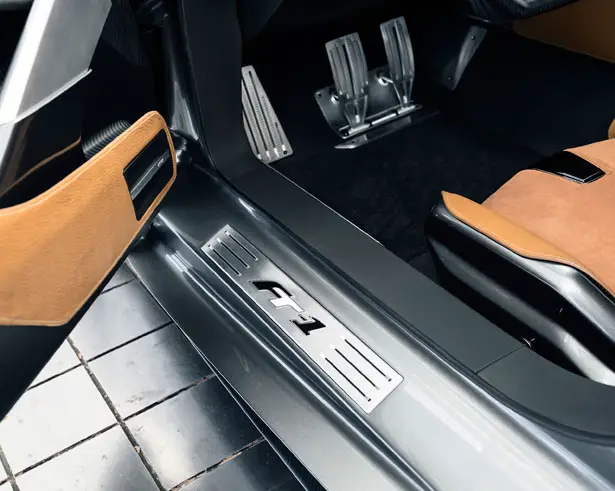 ---