Minimal Silicone E-Ink Wristwatch that features minimal design, yet with maximum statement. Designed by Anthony Puleo, the same designer who sent us Nooka watch design proposal, this minimal wristwatch features E-ink technology behind a beautifully faceted display face. Ultra thin and light weight, the watch weighs only .63 ounce. The unibody silicone body is water resistant up to 6 meters. It can be worn on either wrist and comes in 4 color choices. Since it's digital, we kinda hope it has date and alarm features, but there's no further explanation from the designer.
Designer : Anthony Puleo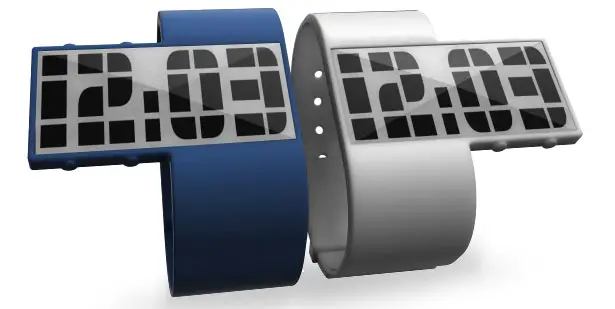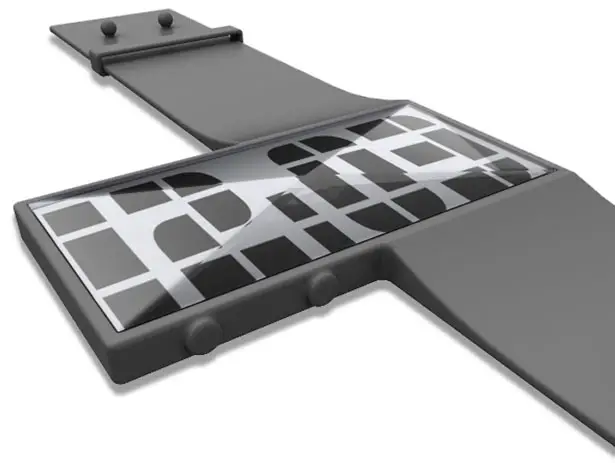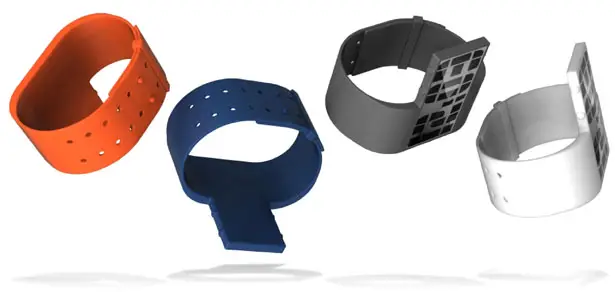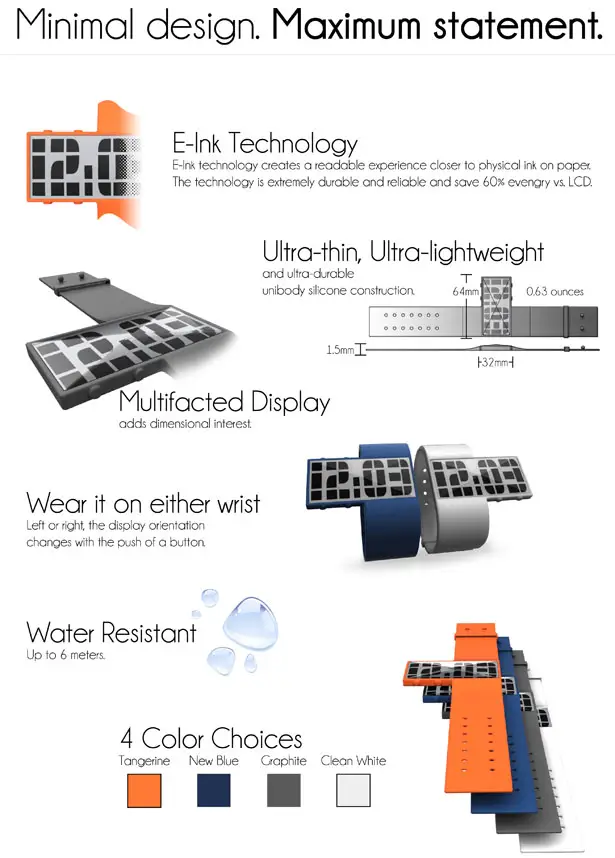 Tuvie has received "Minimal Silicone E-Ink Wristwatch" concept from our 'Submit A Design' feature, where we welcome our readers to submit their design/concept for publication.
---
Created for "Le Affinità Selettive – Premio Lissone Design", SUNplace is an interesting concept of solar cooking table and set. As you can tell by its name, this cooking table uses sunlight to cook and the design makes it possible to share the joy of cooking with other people. This project provides you with a special designed table where you can cook without emissions, simply take advantage of sun's ray concentrated through a Fresnel lens onto a cast-iron grill.
The station aims to create bond between all users since it requires full involvement of all them, they need to be well-equipped and protected by gloves along with special glasses. This team-work also promotes interpersonal relationships with friendliness. It's a great table set for backyard, it's like an evolution of the ancient fireplace to entertain and feed your friends and family.
Designer : Lanzavecchia + Wai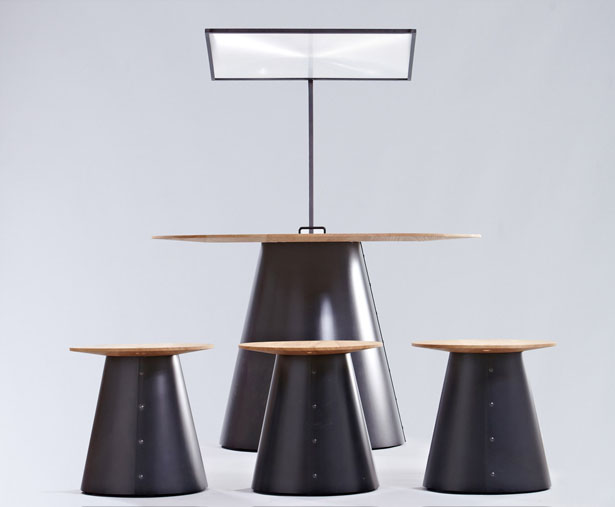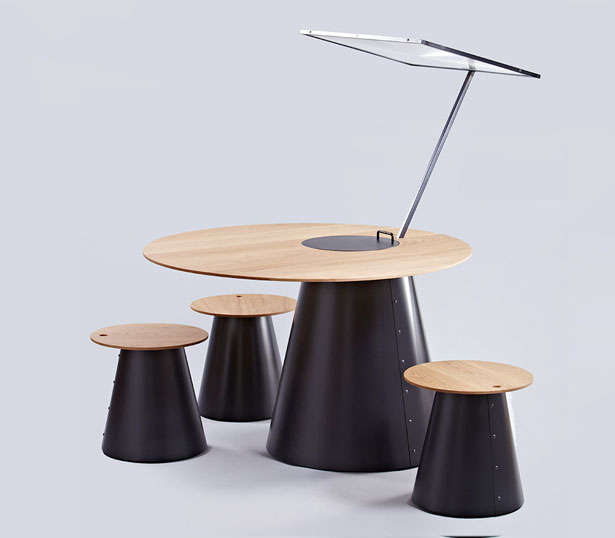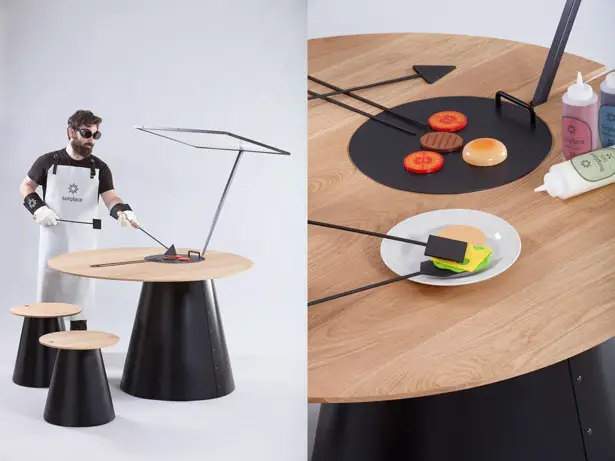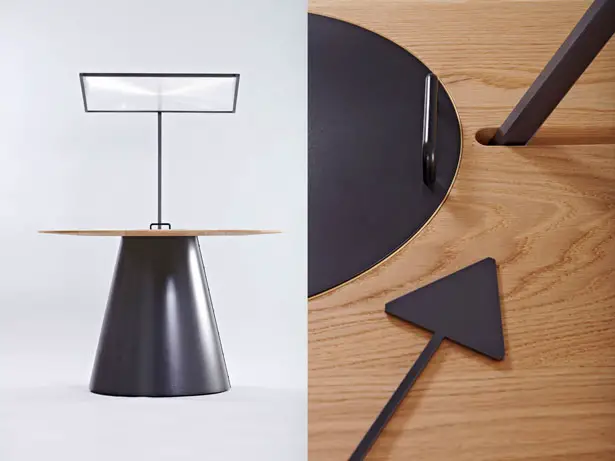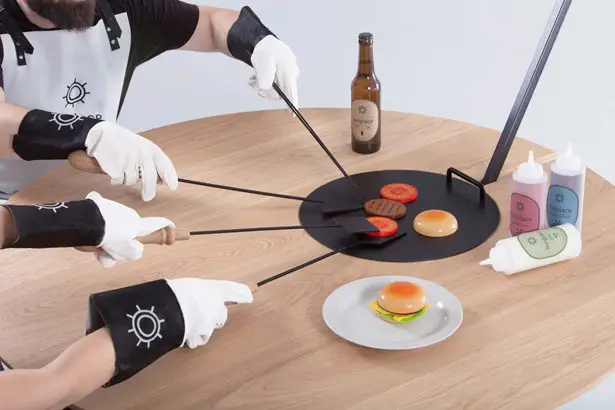 ---
Studio Hanna&Seo designed ripple table as Jeonghwa Seo, a korean industrial designer, as his IM masters graduation project of Design Academy Eindhoven. They tried to translate the eastern culture mentality into a unique tea table design which offers unique tea drinking experience. They created the water layer on the tabletop to make the ripples. One's action can cause an impact on the whole situation on this table.
Designer : Jeonghwa Seo and Hanna Chung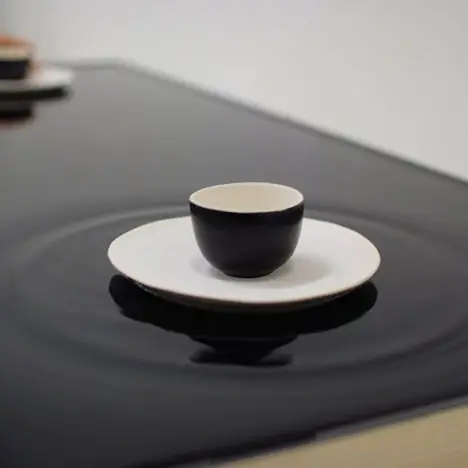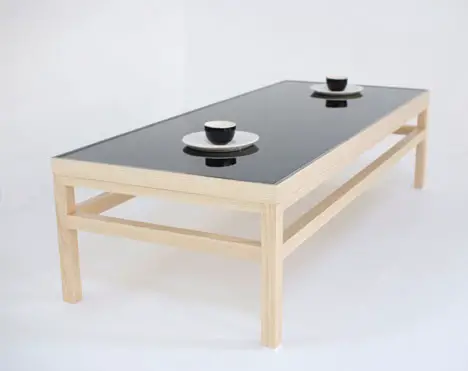 More description from the web:
Can intangible culture become a source of design? studio Hanna&Seo has translated mentality embedded in the eastern culture into a tea table for his IM masters graduation project of Design Academy Eindhoven.

The project was aimed to propose a design method that the psychological characteristics of local culture become a seed of design context. The results presented herein provide an interface for examining the way of considering cultural differences in psychological level in design process.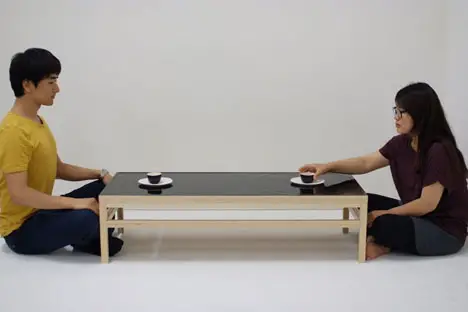 Design is a behavior that creating formal outline of cognizing world through object or communication method. Thus, we attempted to consider mentality of the East in the design process in order to consider the fundamental nature of the local culture.

Easterners commonly believe that small changes of individual person or objects can be a big impact on the whole, which lead them to modest and totalitarian social culture. This social tendency, which described as a 'ripple effect' in psychological term, here in translated into tea ceremony.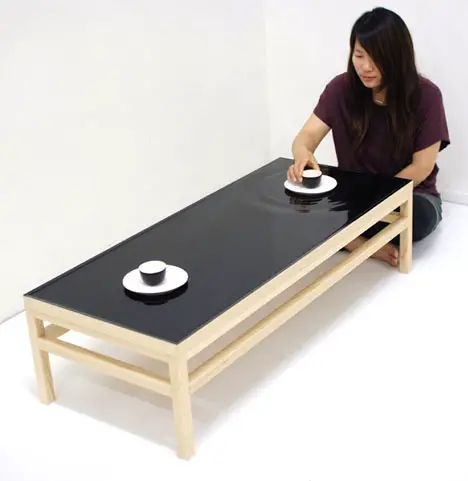 The water layer on the tabletop makes the ripples by the movements of users. Tea plate floats on the water while drinking tea. One's action can cause an impact on the whole situation on this table.

Through this project we wanted to emphasize the importance of considering mentality, when designers deal with culture as a context of design. Considering the cultural psychology will provide deeper understanding of each other's culture in the globalized world.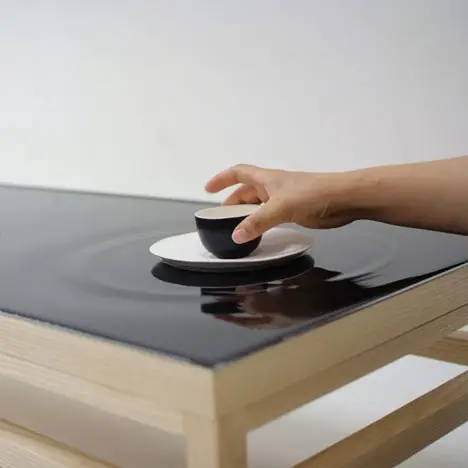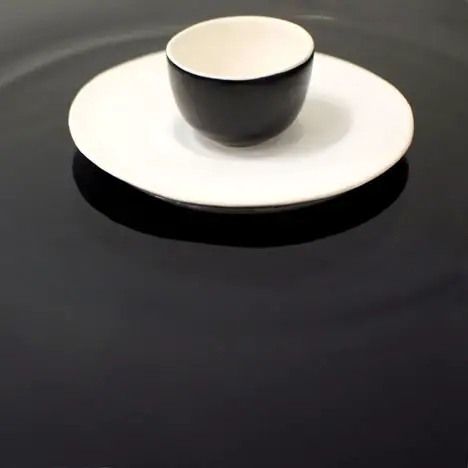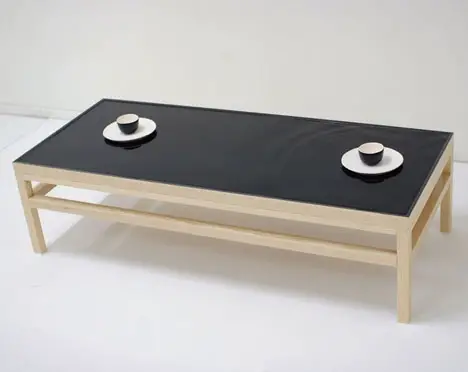 ---