As a final project for Master in Product Design at ESAD – IPL, Caldas da Rainha, Marco Balsinha has developed Uroboro, a domestic vermicomposter. This project has been designed to answer our environmental problems by moving urban waste from landfill sites and transforming them into useful matter for floriculture. Inspired by the typology of trees, it creates special conditions for safe vermicomposting. This project forms plant living system within your home and bring you a bit closer to nature. It uses earthworms as accelerating agents in the process of transforming domestic organic waste into humus.
Designed as modular system, Uroboro has 4 different pieces of red clays that can be extended by adding pieces up without preventing the mobility of earthworms throughout the overall system. The clay is used as mediator for odor, moisture, and temperature. Some prototypes are already available and have been tested in several households from different backgrounds, the results are pretty promising.
Designer : Marco Balsinha
Mentor: Prof. José Frade
Co-Mentor: Prof. Luís Pessanha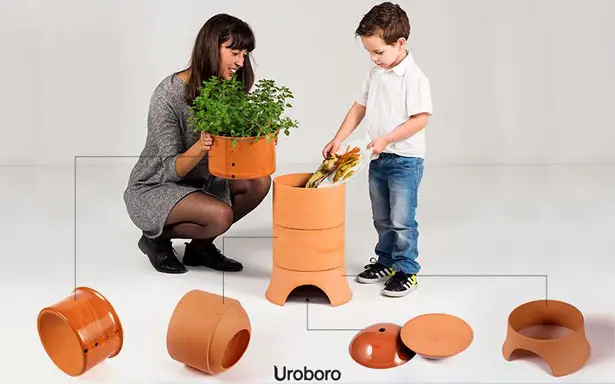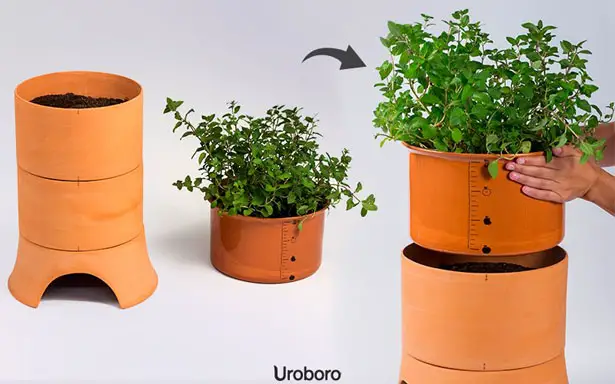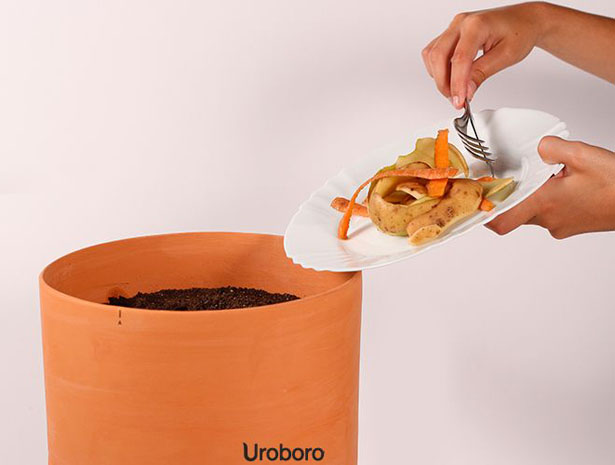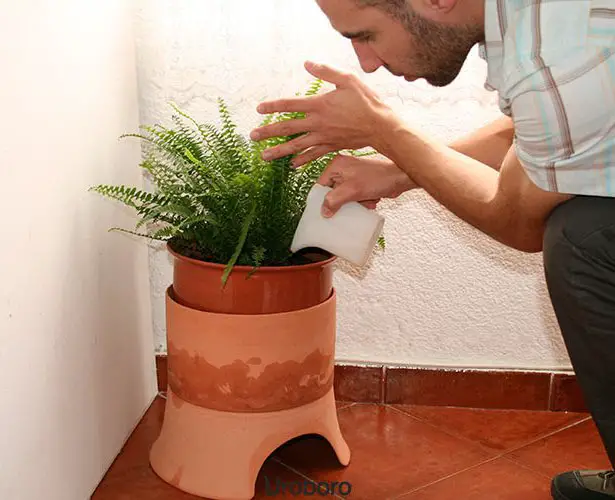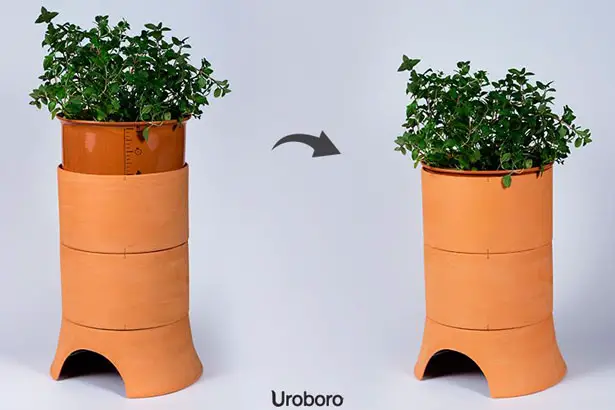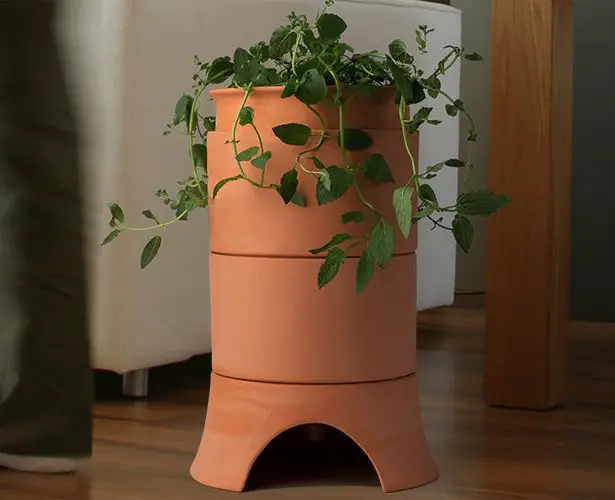 ---
A multi-functional home office on wheels, in its handy size and elegant shape, adapting to the flexible working habits of the individual at home or in the office. Through a 180-degree turn of its top, it unfolds into a small workstation for laptop users. The smooth contours of the desk cube in fact reveal the delicately inbuilt wooden drawers that open to the front and sides. CI desk provides mobility and a practical working space for any busy individual.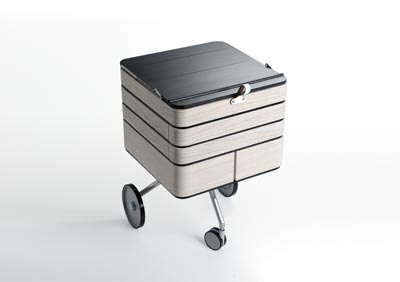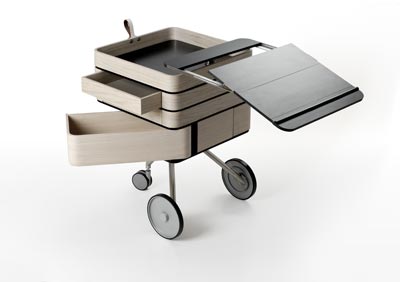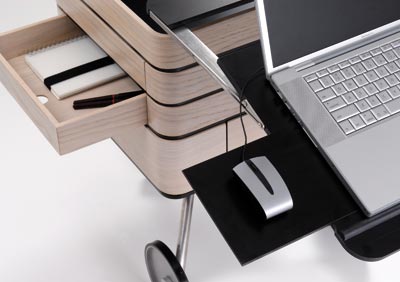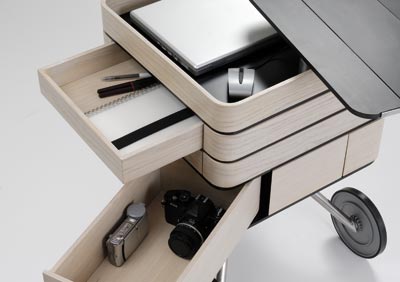 Designer : CIO
---
Samsung has introduced Samsung GALAXY Gear to become your perfect companion to your Samsung Galaxy, it also serves as a wristwatch. This smart device enhances your experience with Samsung Galaxy even further with its tailored technological features and stylish design. It's been developed to make your life easier and more enjoyable, it integrates smart technology deeper into your everyday lives and bridges the gap between mobile device and fashion worlds. Some people constantly check their smart devices to maintain connections, with this gadget, they can enjoy "smart freedom" from their wrist.
You don't have to constantly take your device out of your bag or pocket, live in the moment, pay attention better to people around you. You'll get notify of incoming messages (emails, texts, alerts, or calls) and have the option to discreetly ignore or accept those messages. You can also conduct hands-free calls from Galaxy Gear, thanks to built-in speaker, it won't interrupt your daily routines. Take advantage of the S Voice to draft messages, set alarms, check the weather or create new calendar entries.
From : Samsung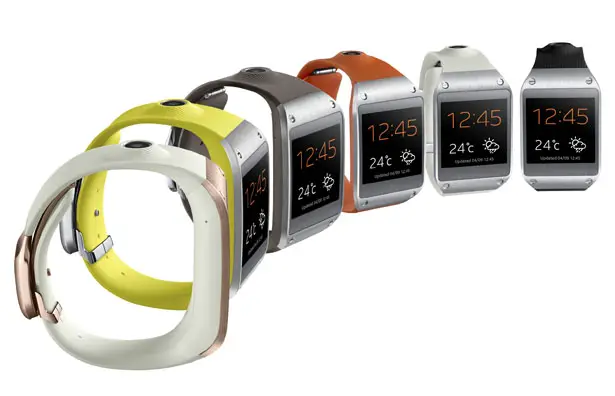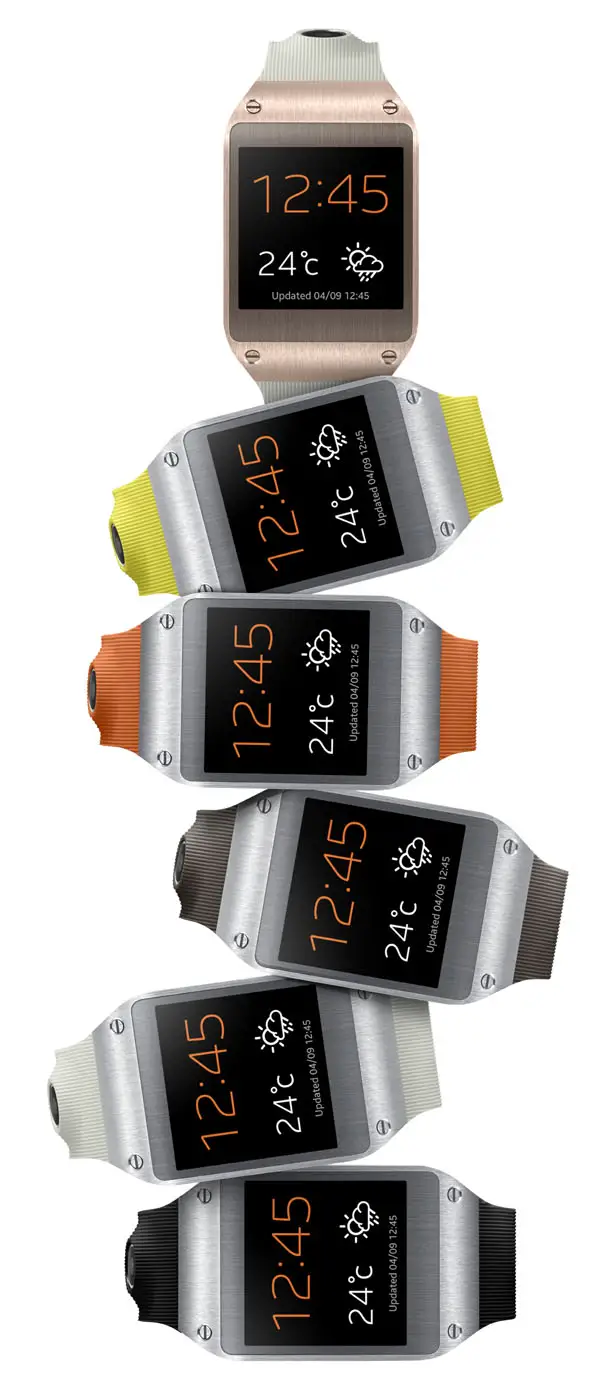 The Memographer with 1.9 Megapixel camera captures meaningful moments of your life, you can record both photos or video and share them on social networks. There are wide range of features that will further enhance your experience such as: Auto Lock that secures your smartphone screen anytime the gear is more than 1.5meter away from your smartdevice or Find My Device function that helps you find the location of your device when it's been misplaced by making them beep, illuminate, or vibrate.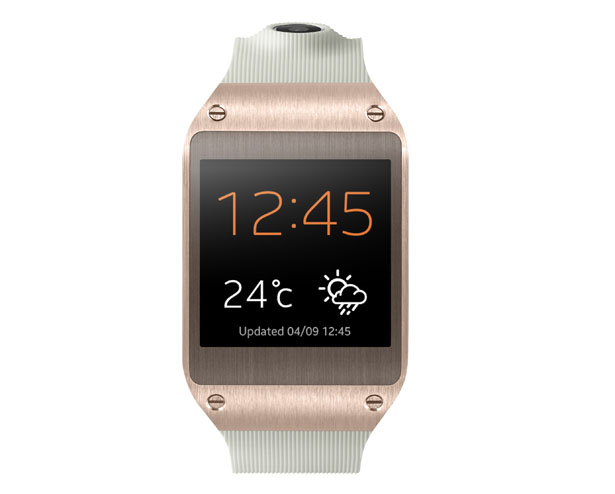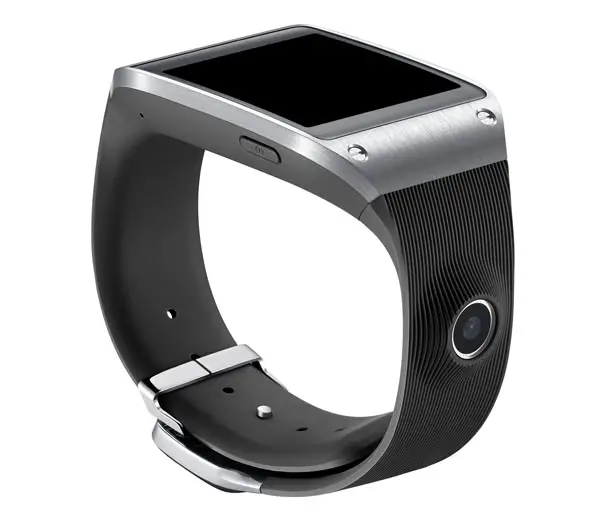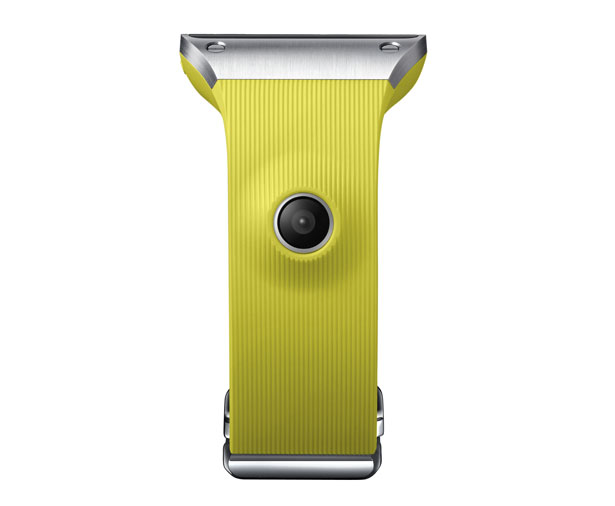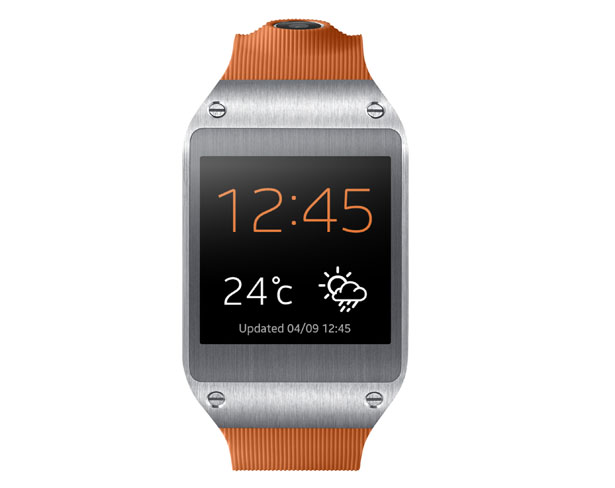 ---