Honda NeuV was introduced at the CES 2017, it's a new electric urban vehicle to offer new possibilities for customers. NeuV (pronounced as "new-v"). This futuristic vehicle is based on the idea that privately-owned vehicles usually sit idle 95% of the time. This project explores the idea of how to create new value for user by functioning as an automated ride sharing vehicle. It can picks up and drops off customers at their destinations when you don't use it, it can also sell energy back to electric grid during times of high demand when it's not in use. This idea aims to create a new business model for enterprising customers, optimizing and monetizing the car, wouldn't it be cool?
Honda NeuV also has AI assistant that utilizes an "emotion engine", this is an emerging technology developed by Honda and SoftBank (cocoro SB Corp). Honda Automated Network Assistant a.k.a HANA is a special application installed on NeuV, this emotion engine would learn from the driver by detecting his/her emotion based on the past decision, make new choices and recommendations. This car assistant would be able to check on driver's emotional well-being, recommending music based on mood while supporting owner's daily driving routine.
From : Honda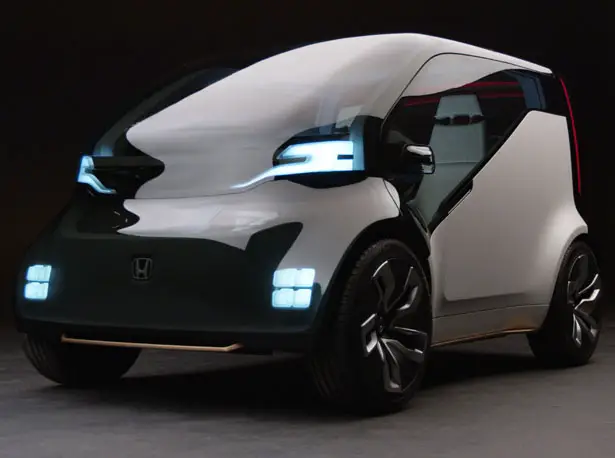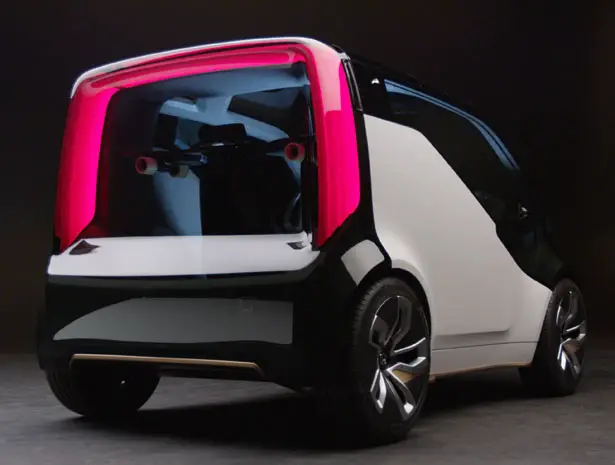 Inside the car, you will be presented by a full touch panel interface where both driver and passenger can access for simple and convenient user experience. It's a two-seat vehicle with a storage area at the back. The headerless windshield provides outstanding outward visibility while dramatically sloping belt line allows for easy maneuvering.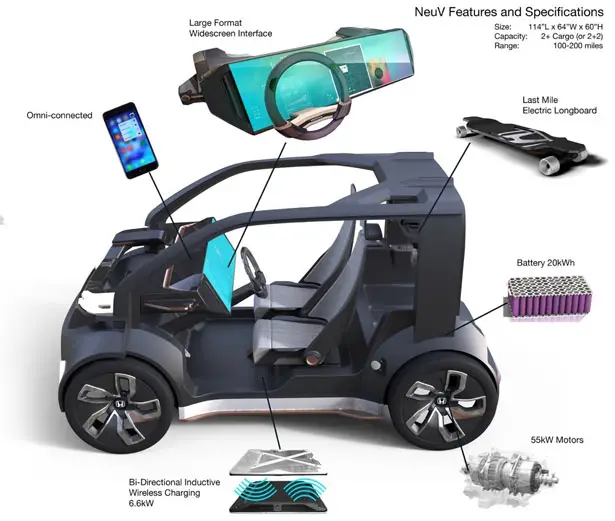 ---
Green design from Nokia, this concept phone is almost entirely made of recycled materials, aluminum cans, old plastic bottles and car tyres for the rubber keys. The first prototype showed at Mobile World Congress show in Barcelone by Olli-Pekka Kallasvuo. Although it is clearly that the inside chipset and electronics won't be made from old tin cans, at least this 'Remade' Nokia concept phone will consume less natural resources and more energy efficient by cutting the power used to back-light the screen.
Too bad that this phone is just a concept phone, hopefully we can see this green mobiles on the market soon.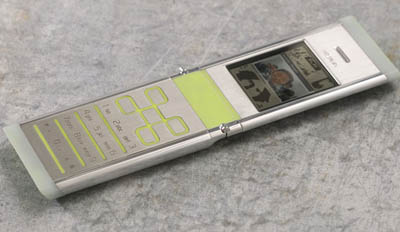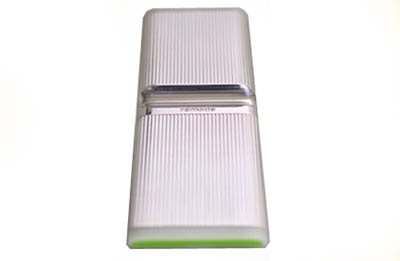 Source : inhabitat
---
Black Shadow H-E Concept Motorcycle was born out of the idea of combining classic motorcycle design with modern technology. The designer is an avid vintage motorcycle enthusiast, you probably can see that some vintage characteristics are brought into the design. The drawing process started during the first quarter of 2013, then the designer started to share his ideas and thoughts with colleagues to get criticisms and different opinions that enable this project to evolve into perfection.
This concept motorbike is incorporated with a hybrid engine to make it environmentally friendly. Remember the good ol' days when leather jacket motor riders racing dangerously from café to café to prove themselves? Well, some inspiration of this project came from that simple rugged design of those motorbikes. The main goal here is to design and develop eco-friendly modern motorcycle with vintage style.
Designer : Mark Norton Menéndez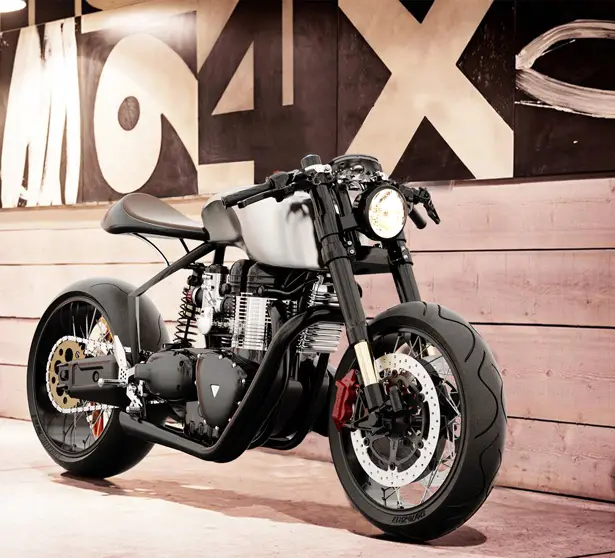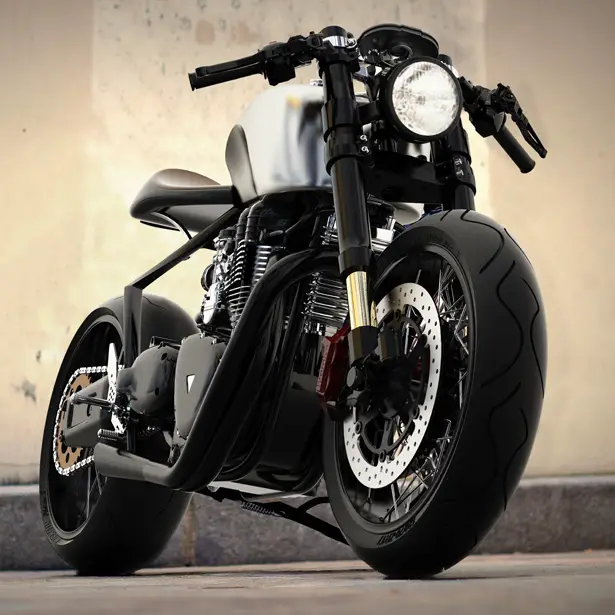 Just like its name suggests, the words H and E mean that this vehicle utilizes a hydrogen-electric system which is located inside conventional engine casing, it emits only hydrogen and oxygen from the exhaust. The carbon titanium composite for the frame creates a lightweight, ecological bike. Black Shadow H-E concept motorcycle runs on traditional alternator in order to keep the battery charged, at the same time, it offers a hydrogen powered combustion engine and when combined with air powers electric motor will further power the wheels and emit water. The system provides the engine enough power to reach a speed of more than 100mph. Staying true to its classical design principle, the upholstery is made from leather along with conventional brakes, wiring, and suspension.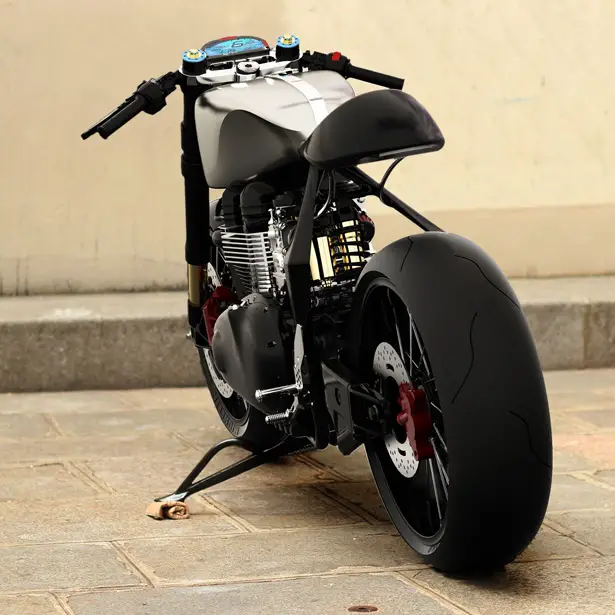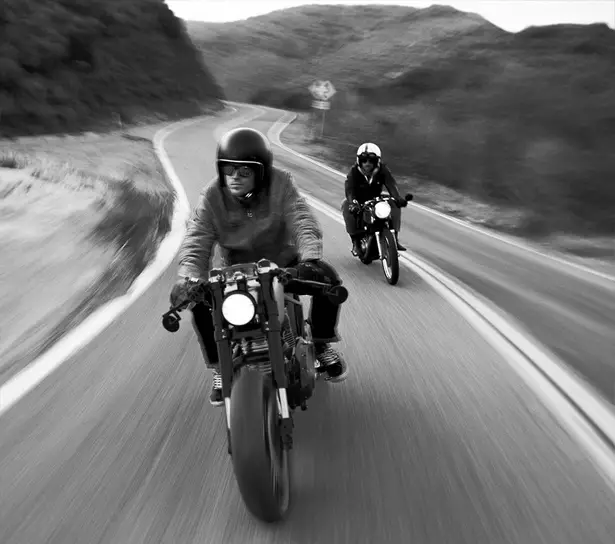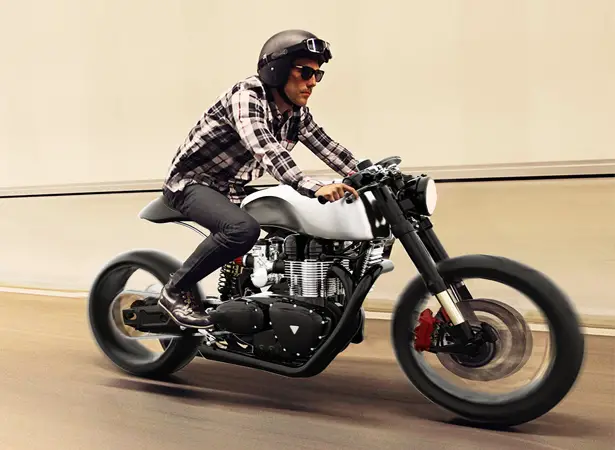 ---