Zeal Optics has released its latest goggle completed with HD camera, Zeal iOn HD Camera Goggle. You don't need to strap a camera on your head to record your extreme action, you can wear one and feel comfortable with it. These goggles was born out of the need to become a leader in the industry through break-through technology, it redefines how you see mountains. The camera captures the view in 1080p and 720p HD quality video directly from your point of view, it features 8 megapixel sensor with 170-degree wide angle camera lens. It adjusts automatically for light levels and has infinity focus, you will have 3 hours run time from its lithium-ion battery. All control buttons are located within reach at the side of the frame.
From : Zeal Optics [Buy it here]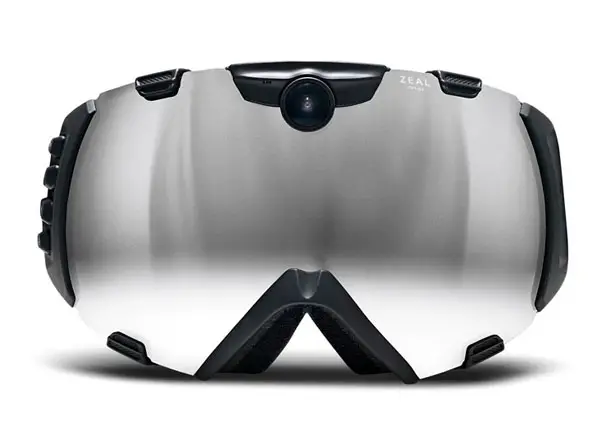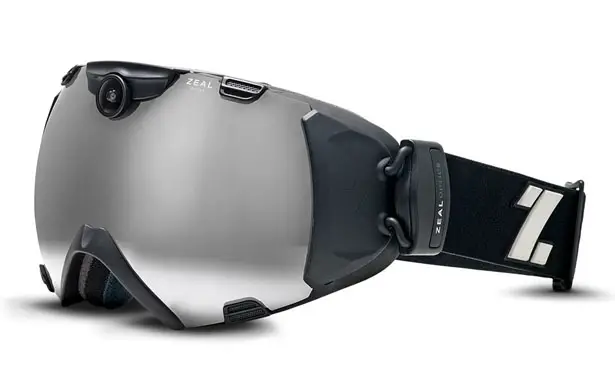 Zeal iOn HD Camera Goggle boasts anti-fog infused lens with 100-percent UV Protection, it's really ideal to protect your eyes. Each goggle can be worn together with helmet, its dual adjustable straps fit your head perfectly well.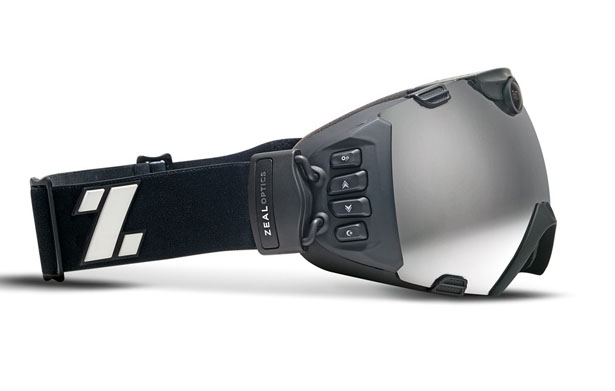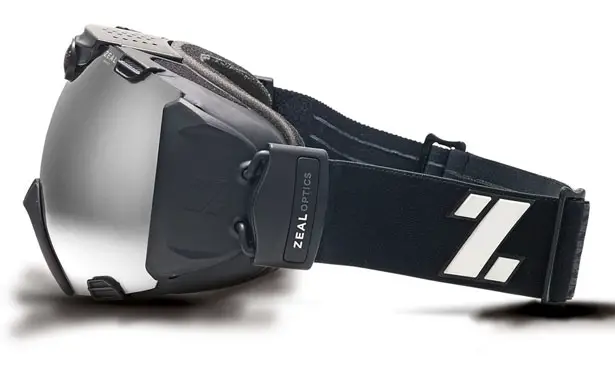 ---
Structure Sensor is a fully functioning 3D sensor or scan for mobile devices. Why for mobile devices? Well, our future of computer vision is mobile, don't you agree? Currently this handy device comes with a bracket made to fit an iPad, perhaps in the future, the company will come up with different type of brackets that fits all smartphones/tablets.
Using 3D sensor, you'll be able to capture pretty accurate dimensions of objects and environments, pretty cool heh? It doesn't just capture one dimension, it captures just about everything in view, all at once. Imagine the possibility, Structure Sensor allows you to capture dense geometry, you can simulate real world physics, unlock the power of real imagination. Gamers would love this tech, since virtual objects can actually go behind real world objects, it's going to be hard to separate which one is real and which one is just virtual world. This device comes with open source drivers for multiple platforms, thus, enabling you to join the community to improve its ability.
Designer : Occipital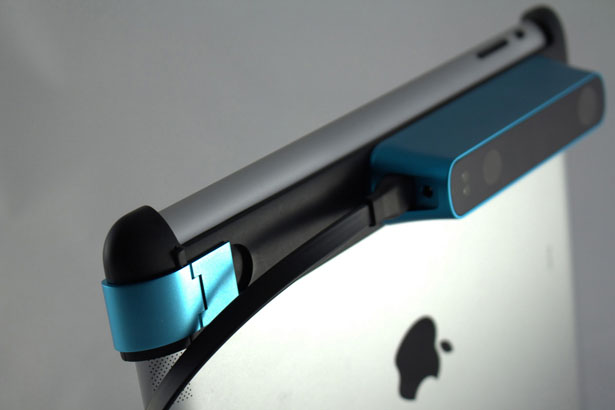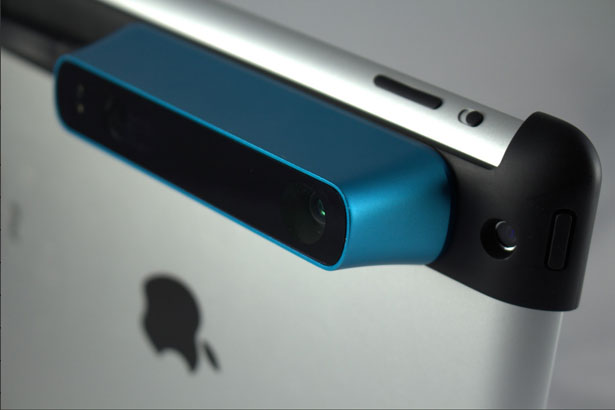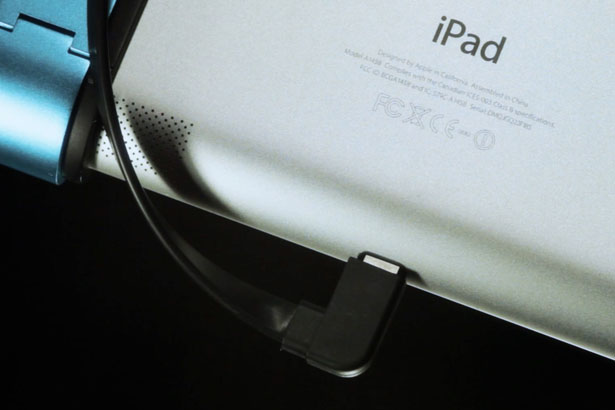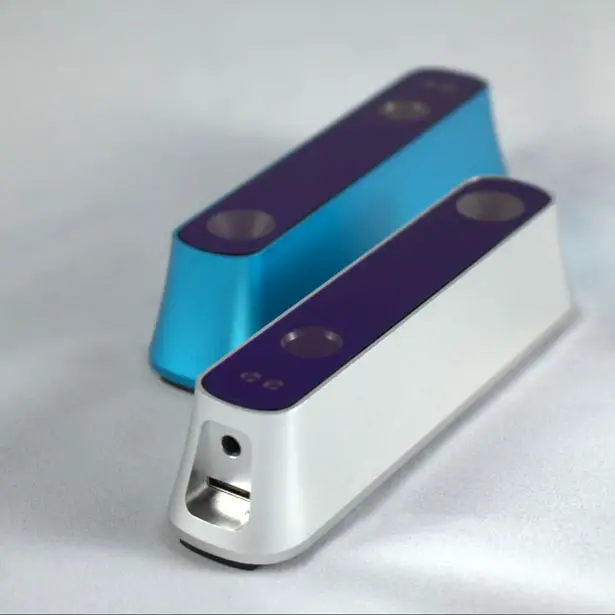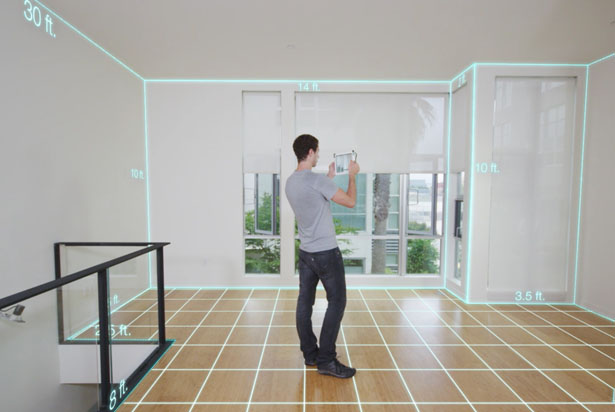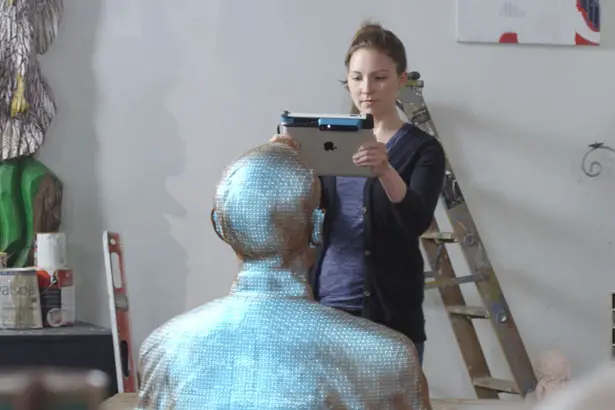 ---
Minus is a concept frozen garbage bin that is able to take all types of organic trash and freeze it. As this product uses cooling grid, there will be no bad smell and pollution at your place and frozen garbage will stop leaving ruins around. Moreover, the antibacterial UV light eliminates all the bacteria as well as prevents them to replicate. The transparent cover will allow you to see the inside space status from outside so that you can know if it's full or there is available space for more garbage. The blue light will create a nice ambiance in your place and the inner temperature can be controlled from the control panel placed in the body of Minus.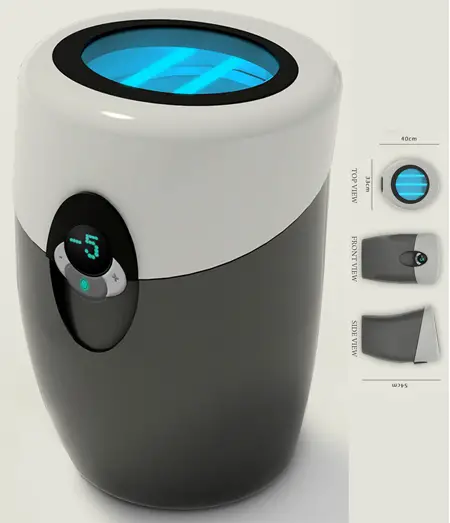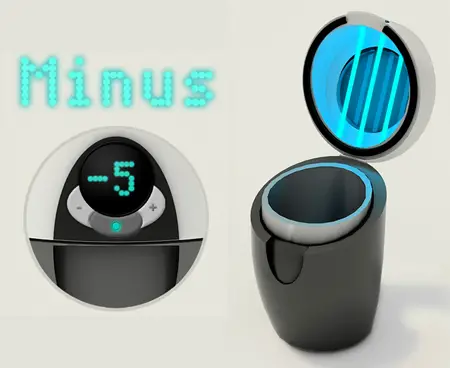 Designer : Cem TUTUNCUOGLU
---