Here comes something beyond our imagination. The Great Race 2025 is a futuristic concept car created by Honda. This design is surely inspired by some dragon games because the design looks like an unbelievable car with dragon wings that can be used to fight and travel any kind of track. The concept is designed to fulfill all the demands of a great race in 2025 which will be a toughest race ever devised. The vehicle's sonar sensors are smart enough to detect the changes in speed, terrain and altitude. If you have enough credit to afford this vehicle, then you must go for it.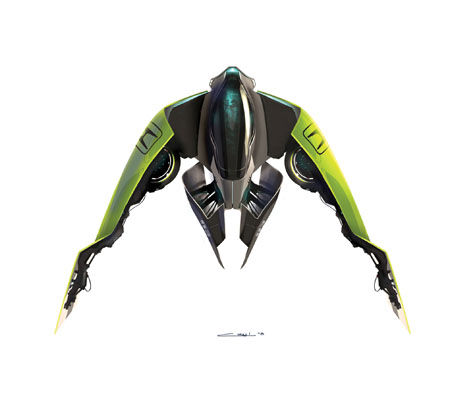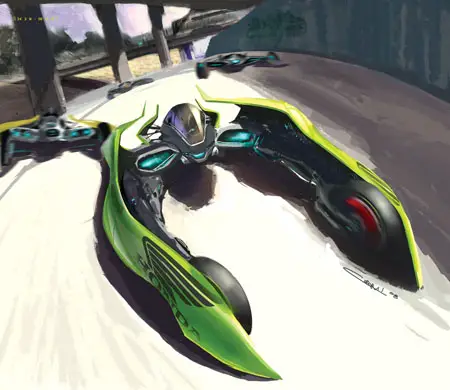 Text from designer :
In 1908, 17 men dared to take on the "toughest race ever devised." Spanning six months, the Great Race brought these men over 22,000 miles, through three continents and around the world. 117 years later, the Great Race of 2025 is tougher than ever.
Competitors must circumnavigate the globe in 24 hours on land through the United States, by sea through Asia and by air over Europe.
The vehicle's sonar/echolocation sensors are able to detect changes in speed, terrain, and altitude, allowing it to switch to any configuration. With expertise in automotive, marine, robotics, and jet technologies already in place, Honda possesses a distinct, competitive advantage over its rivals, allowing it to lead in the evolution of motorsports in the 21st century.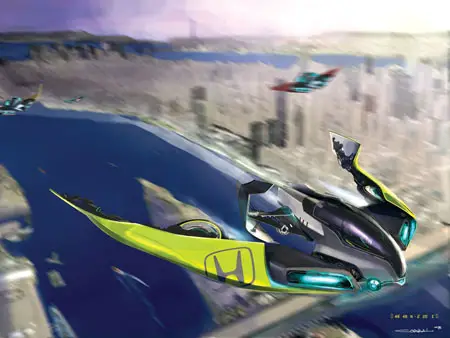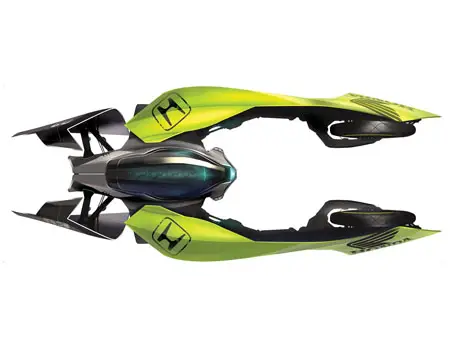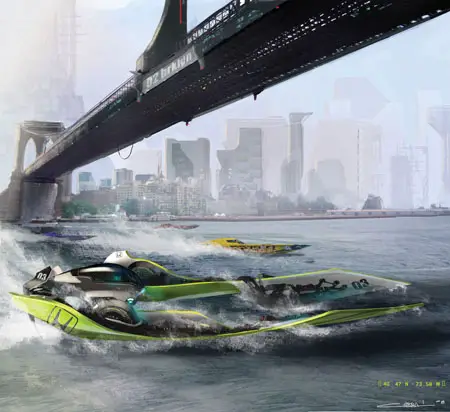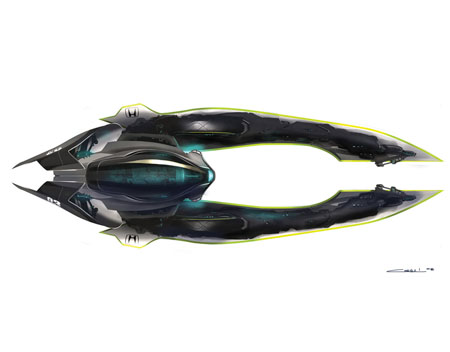 (Click to view bigger image)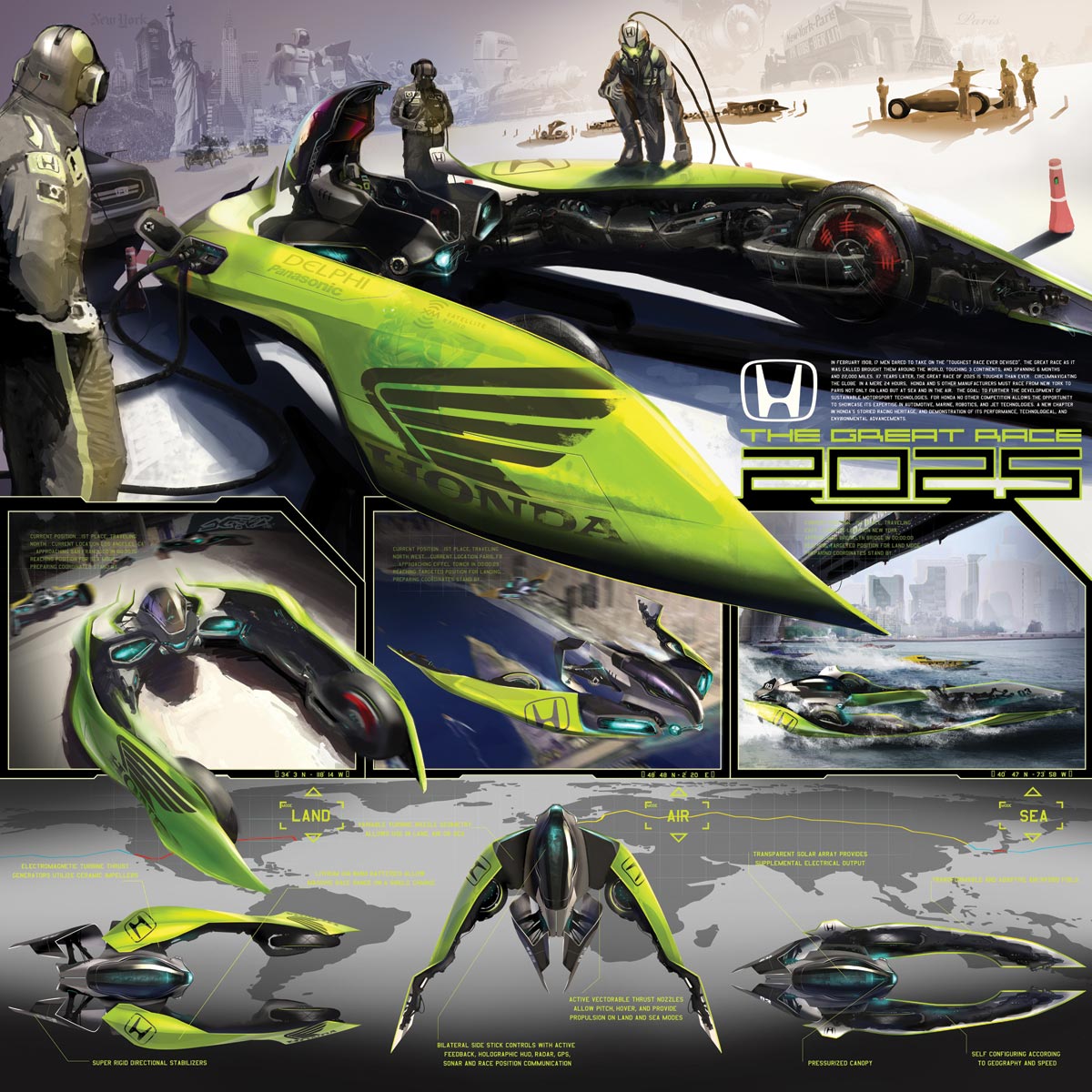 Designer : Franco Corral
---
Solar Decathlon Wet Shower is the outcome of industrial design students in association with architects and engineers. This is an ADA approved and energy efficient shower concept for all range of users. Important features of this innovative creation are bamboo or wooden floor with a base of steel frame, Tera LED lights, Kohler sink and faucets, Kohler Water Tiles, accessible fabric storage, retractable shower head and many more. The designers made intensive field research, empathic modeling, ethnography research, observations and surveys to make their final design an extraordinary one. Through ideation and sophistication of this concept, the final outcome will be more surprising.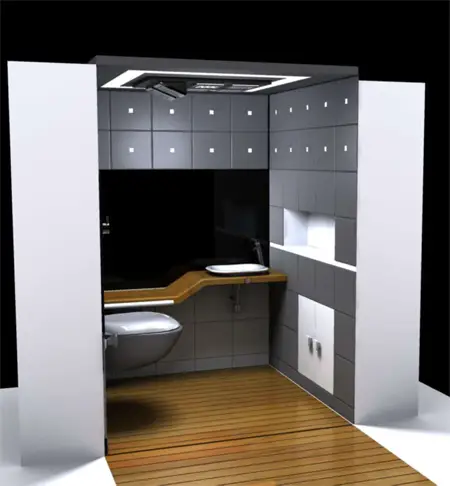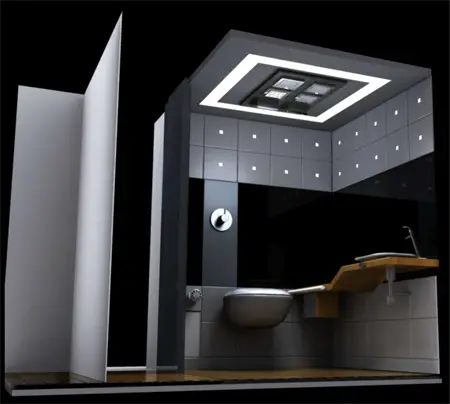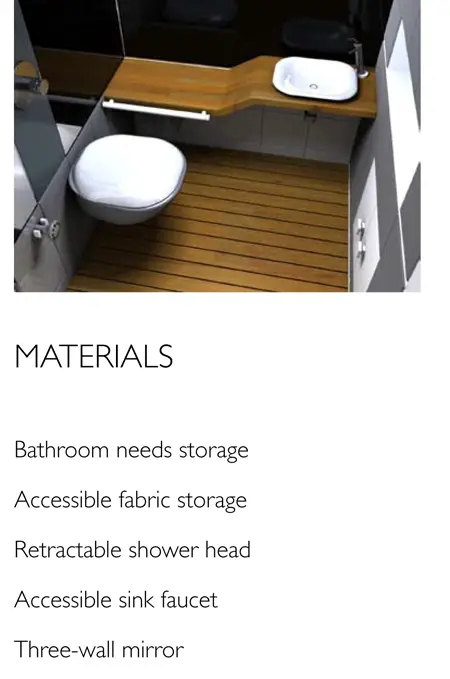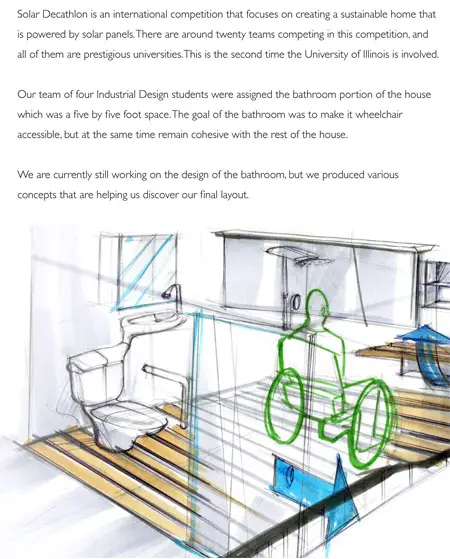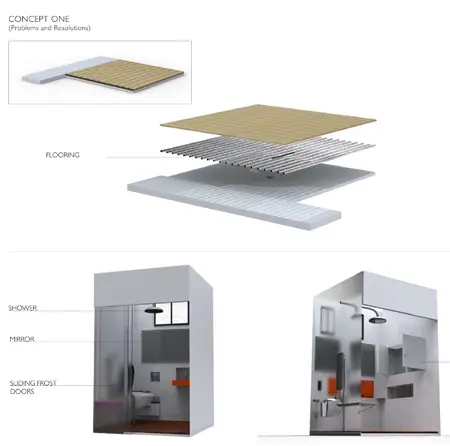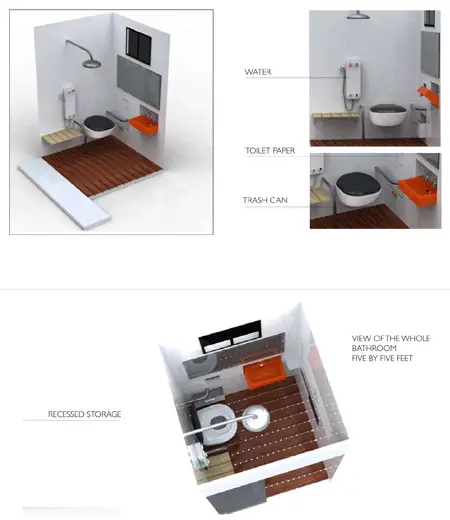 Designer : David Choi, Hector Silva, Jim Ruck and Jeremey Watson
---
It is by knowing and seeing the time that we schedule our day. The first we do in the morning is look at the time because of which we plan our day and come to know that how much time to spend in a particular work. We can do this because we can see the time with the help of our watches. But what about the people who are not as lucky as we are, the people who are blind.
Haptica is a movable Braille timepiece for the visually impaired, which enables the user to get a quick and accurate time reading while maintaining user discretion. Now one would think that many digital watches are available for this very purpose, but those watches annoy the user whereas when it comes to Haptica it allows the user to use it without drawing others attention.
In today's world even the blind people are working in good positions and taking up challenges. Being not able to see the time doesn't mean that time is not important for them, here we have brought an world best product for the people who do not give up to the negative situations faced in their life.
[Update] David has started a project to produce this watch into reality, read more in this page Haptica Braille Watch Project

Designer : David Chavez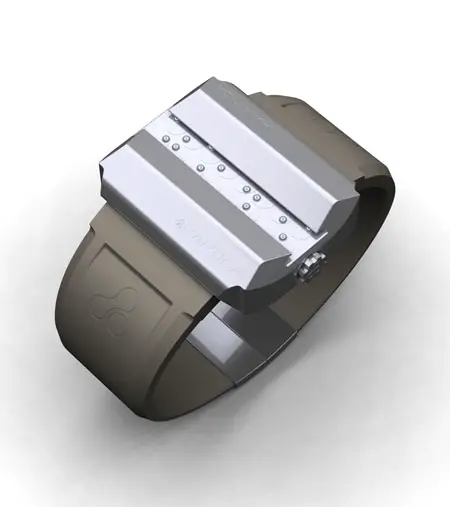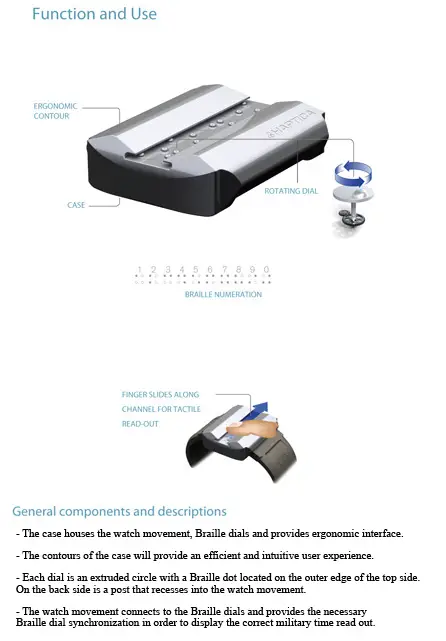 ---