Archos has released Gen10 XS tablet series, entering tablet market to challenge others to develop better and faster technology. The first product of these series is Archos 101 XS, it's a slim device with 10.1-inch screen weighs only 21-ounces and 0.31-inch thin. This tablet sets new standard of thin for tablets, Archos pushes technological boundaries with its innovative Coverboard, it's a magnetic keyboard which can be transformed into a kickstand for docking and easy typing. We have high hope for Microsoft Surface with its full qwerty keyboard cover, unfortunately, they haven't released the tablet yet, so Archos tablet seems like a great option here.
All tablets in this line is Google certified with Android 4.0, it allows full access to Google Play with more than 600,000 apps. It's the next generation of tablet for everyone who prefers to type on keyboard instead of screen. Henri Crohas, the founder and CEO of Archos, said that they have successfully combined innovation with budget price which usually don't go along together. The cover of Archos 101 XS is only 0.2-inch thick, simply twist the Coverboard to separate and reveal full keyboard with magnetic kickstand.
From : Archos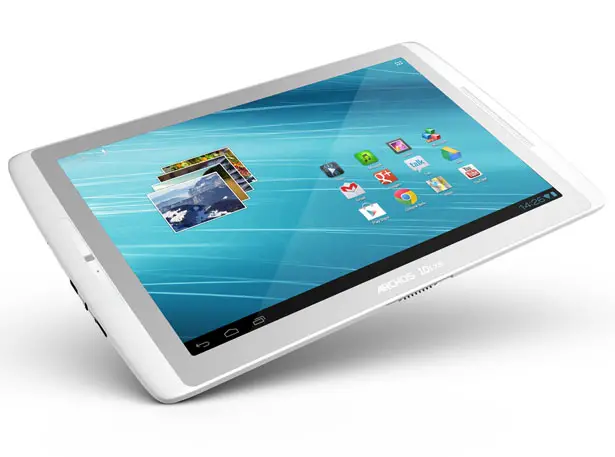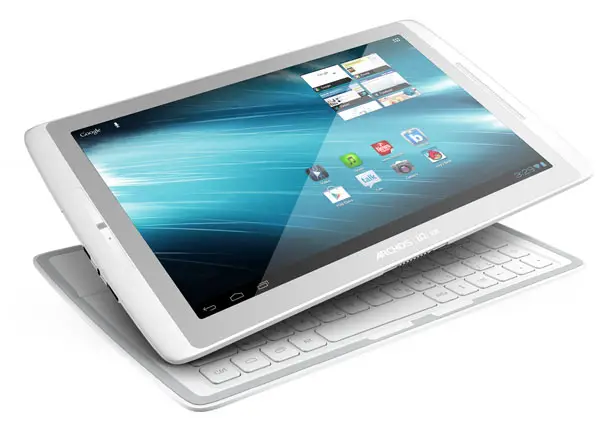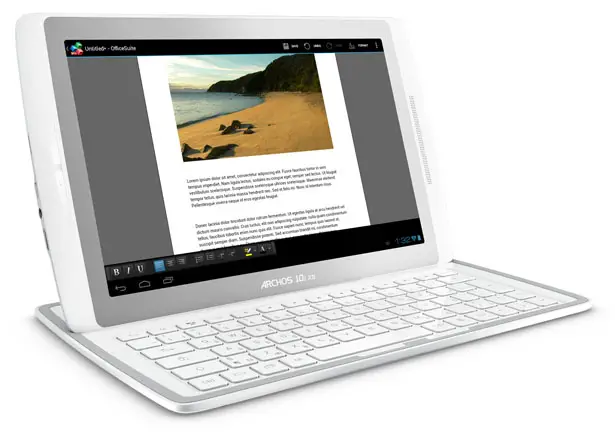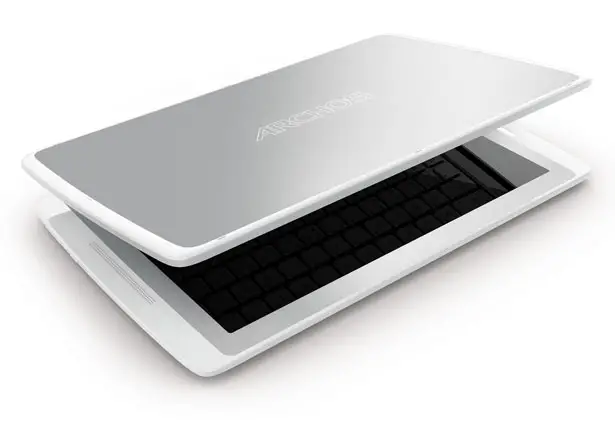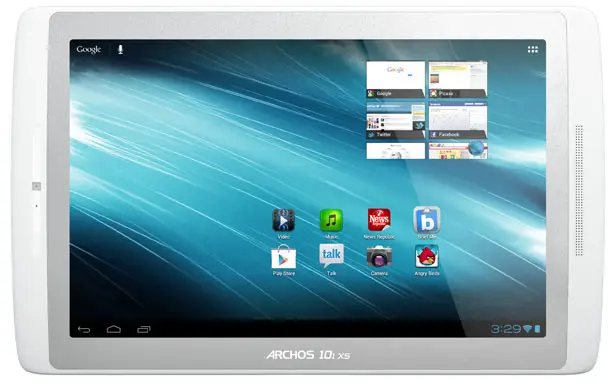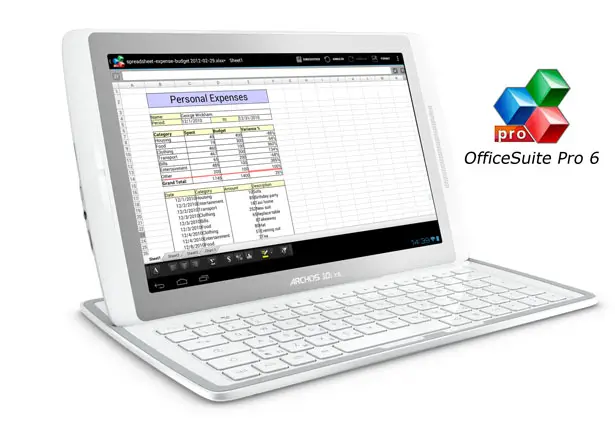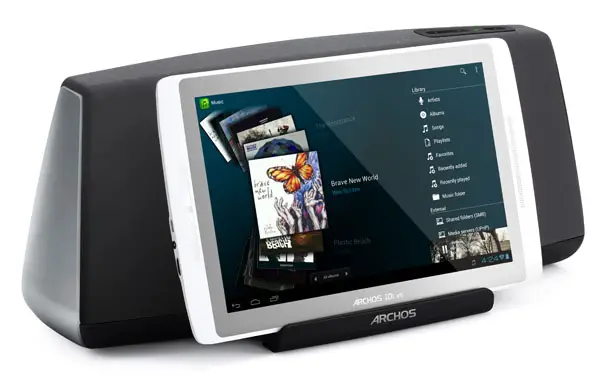 Tuvie has received "Archos 101 XS" from our 'Submit A Design' feature, where we welcome our readers to submit their design/concept for publication.
---
Everything is going to be touchscreen in the future, this wall-mounted cd player also combines the functionality of a touchscreen. Antoine Lebrun and Volkan Akbyik designed Alacantara Pandora for the Alacantara Design Contest in 2007, combining the sensitivity of Alcantara, Alacantara Pandora brings new materials and new codes in the closed field of electronic, offering the user a new experience.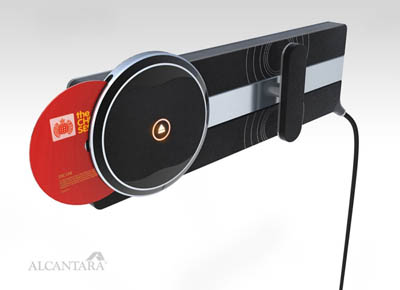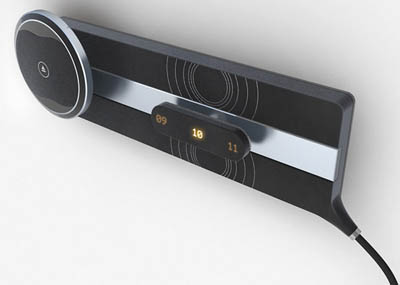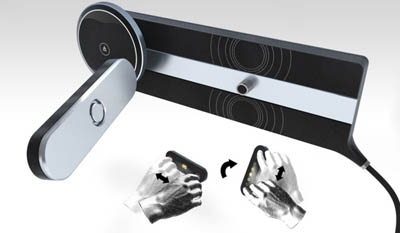 Designer : Antoine Lebrun and Volkan Akbyik
---
Hephaestus is the latest creation by Daryl Villanueva and his band of pirates at Beijing-based garage, Bandit9. They named the bike, Hephaestus, in honor of the Greek God of blacksmiths, craftsmen, sculptors and artisans.
An evolution of the 1988 Honda Bros 400, Bandit9 shed the bike's original plastic exterior and refitted it with a more modern aesthetic; sporting an armor-like exoskeleton forged from steel. There's nothing soft about the bike, except for maybe hand stitched black leather seat. The tank, gas cap, cowl, side covers and fender were all handcrafted from stainless steel.
The tank was designed to have a mid-line bevel that carries through to the cowl and the fender. The side-covers with a dotted grill pattern were crafted from sheet metal. The handlebars were replaced with clip-ons designed by Bandit9. The rear lights function both as turn signals and brakes. When you signal to turn, the corresponding light flashes. However, both rear lights flash red when you hit the brakes.
Designer : Bandit9 [Bandit9Bikes Facebook]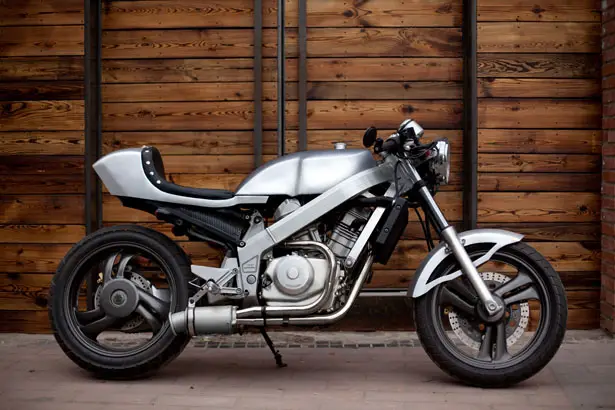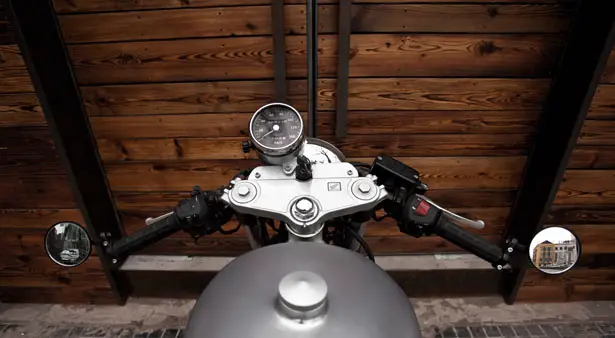 There were characteristics of the original Honda Bros that Bandit9 kept. The diagonal cross bar made of an aluminum alloy guided the overall design. The exhausts were shortened to expose the original single swing arm; making the rear wheel appear to float.
This year, as Bandit9 grows, the shop will expand their craft beyond the Chang Jiang. In Beijing, it's "all systems go" for Bandit9, as they plan to increase their output and build more international custom motorcycles throughout the year. Hephaestus is just their first step.
Special thanks to Sofia and Niamh. Hephaestus motorcycle would not be possible without their dedication and contribution.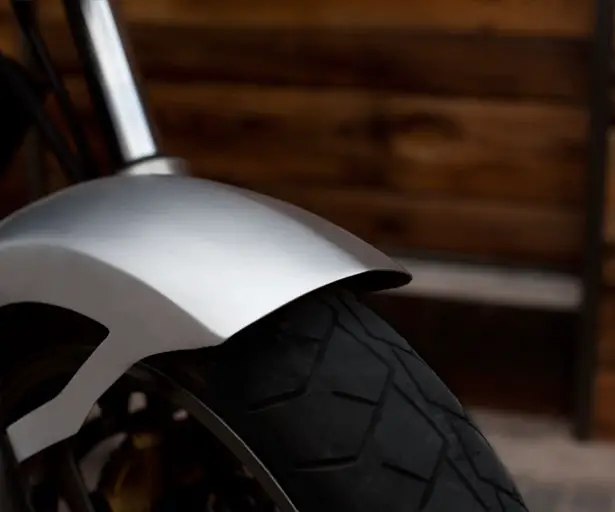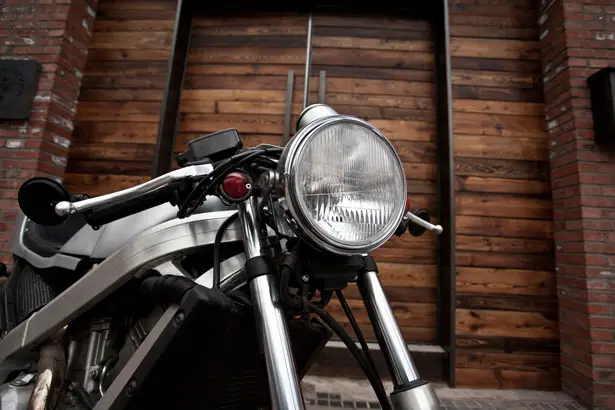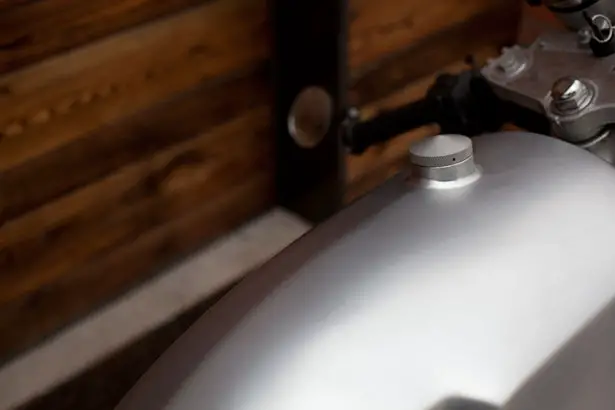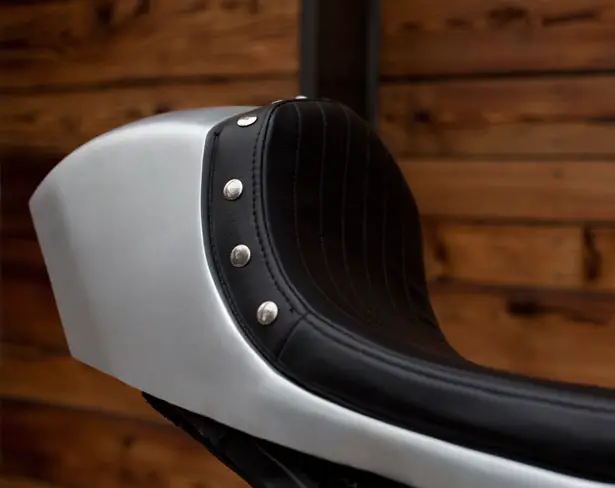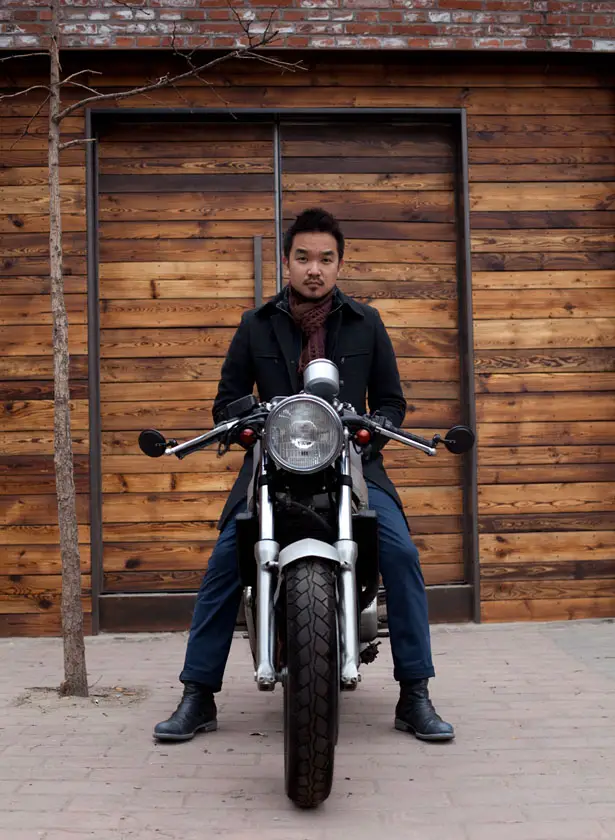 ---